The Black Chapel (or Černá Kaple) is a funeral chapel built on the side of the parish church of the Assumption of the Virgin Mary in Holešov, Czech Republic. The chapel was built on July, 25th, 1748 by the Bishop of Olomouc and Cardinal Ferdinand Julius, the Count of Troy.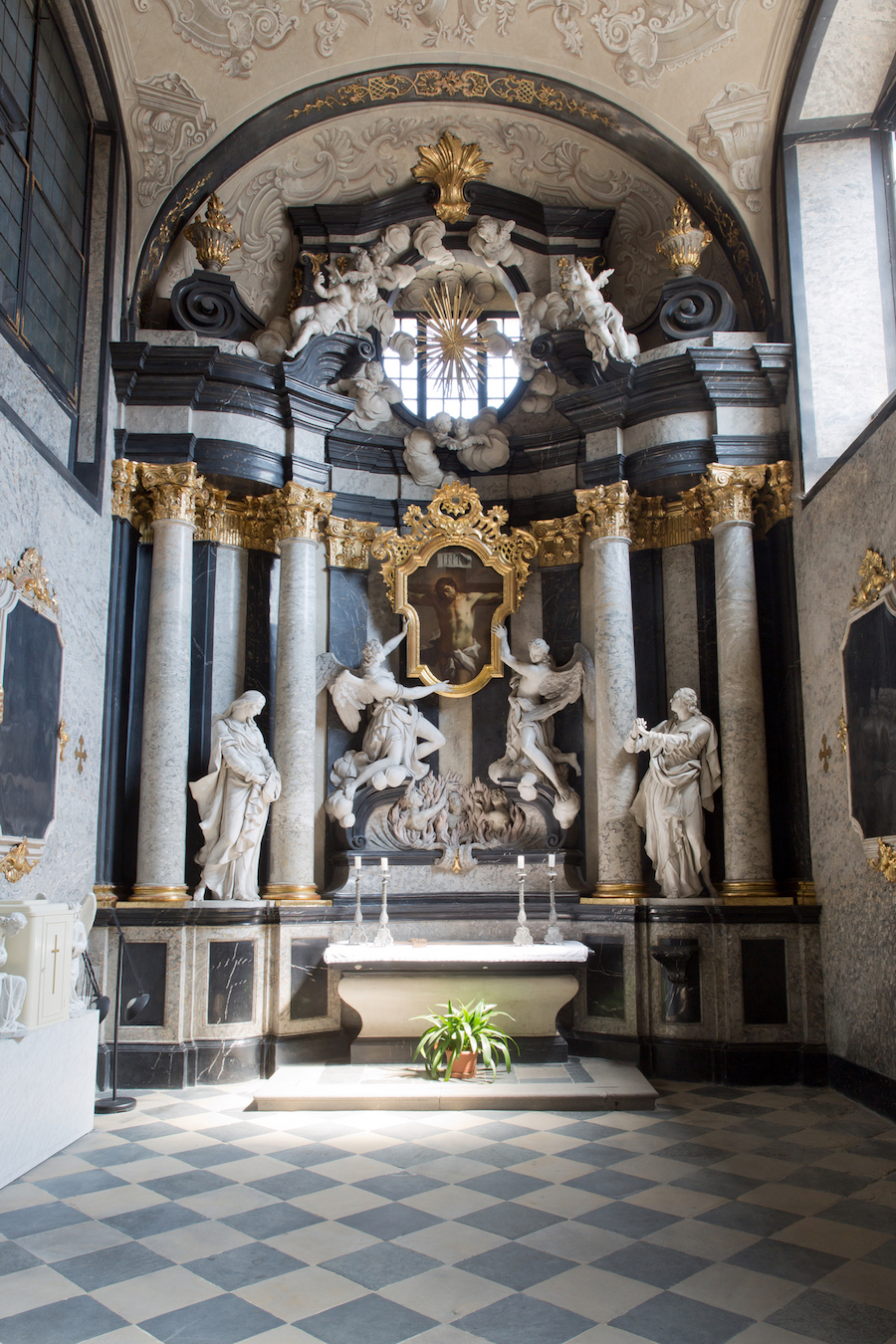 The owner of the entire estate was František Antonín Rottal, who decided to create the chapel to display his wealth and to house his dead ancestors. The chapel was built on the right side of the chancel and is unique in it's appearance duo to the dark colors.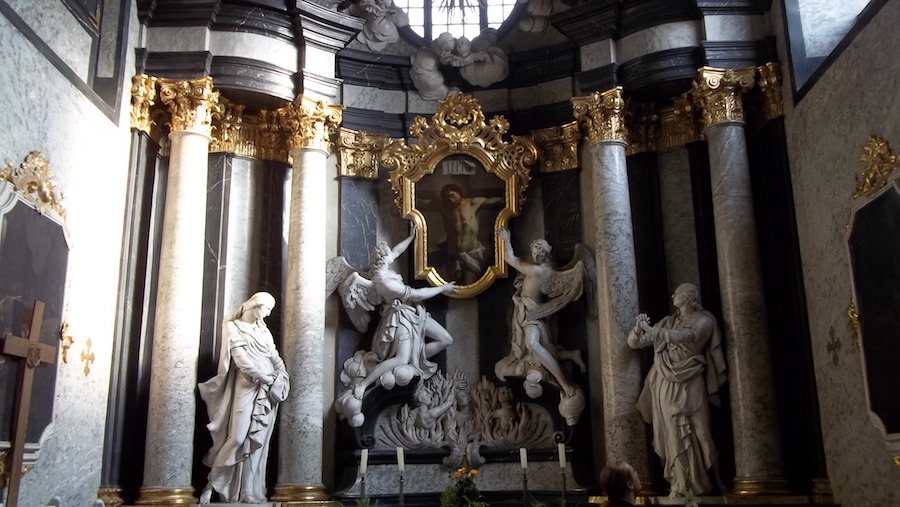 The hauntingly beautiful chapel gets it's name from the predominant color scheme. Artificial black and grey marble panels make up the walls and add a contrast against an array of off-white sculptures by Gottfried Fritsch.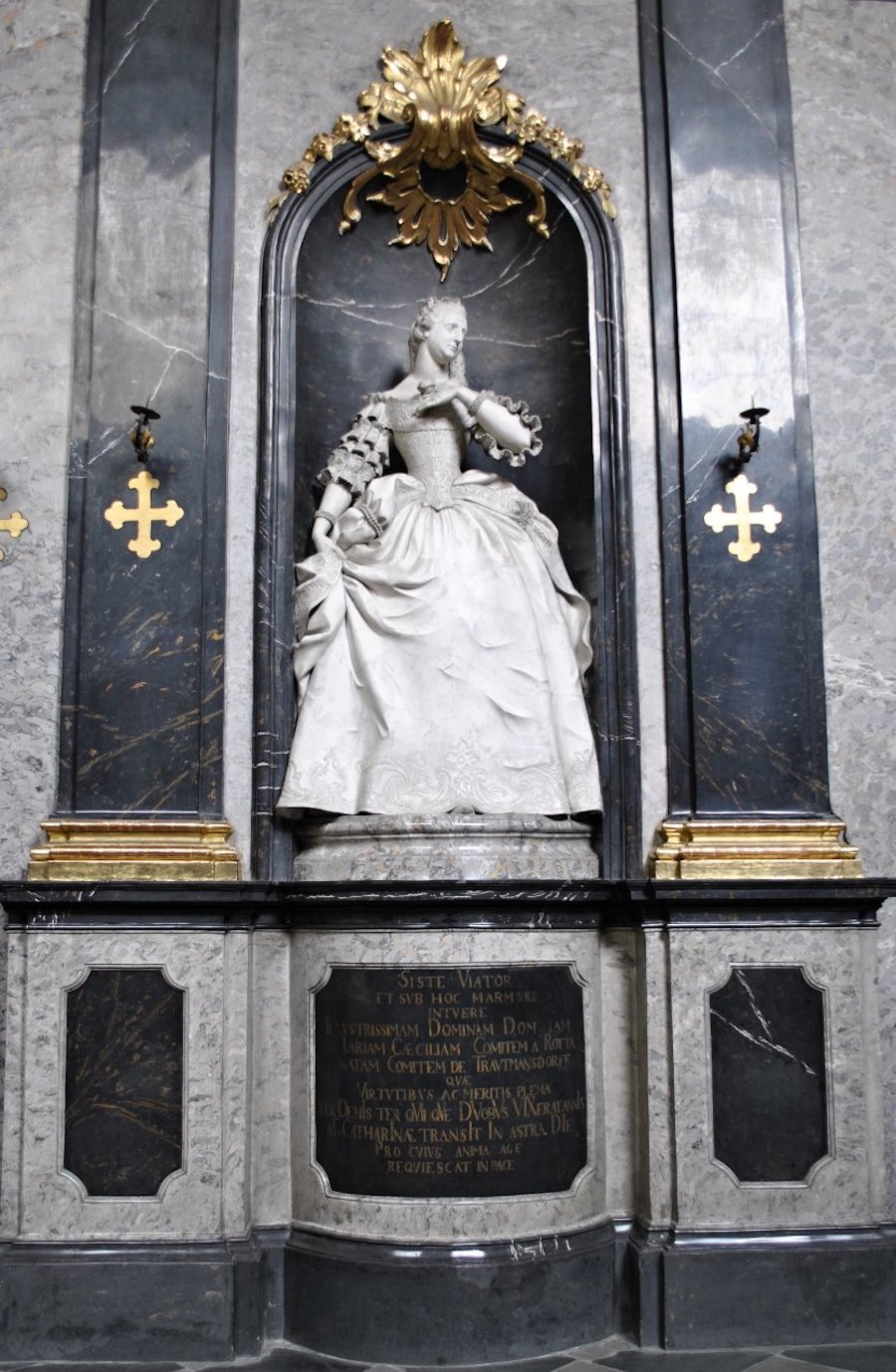 There are two large alters located opposite each other, either one depicts a religious scene. On one alter you can find Jesus as he prays in the Getseman Garden on a Mount of Olives. On the other, a framed painting of a crucified Jesus is surrounded by angels and souls reaching for forgiveness.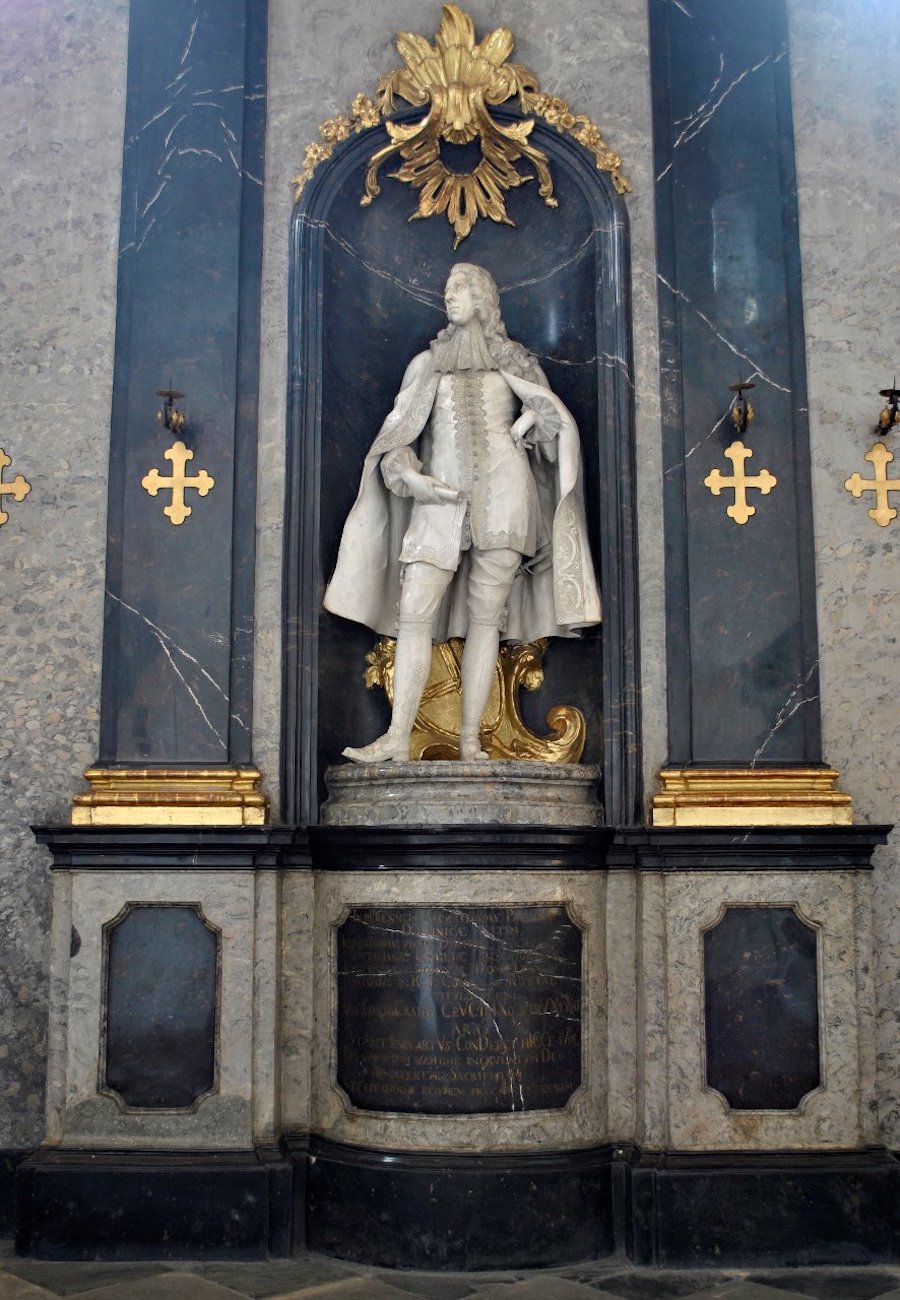 František, the founder of the chapel and his wife, Marie Ceciel, are captured in extreme detail in two huge statues. Both include details of rococo clothing and are standing in arched hollows of the chapel. High windows and beautifully decorated gold pilasters give the alters a very royal look.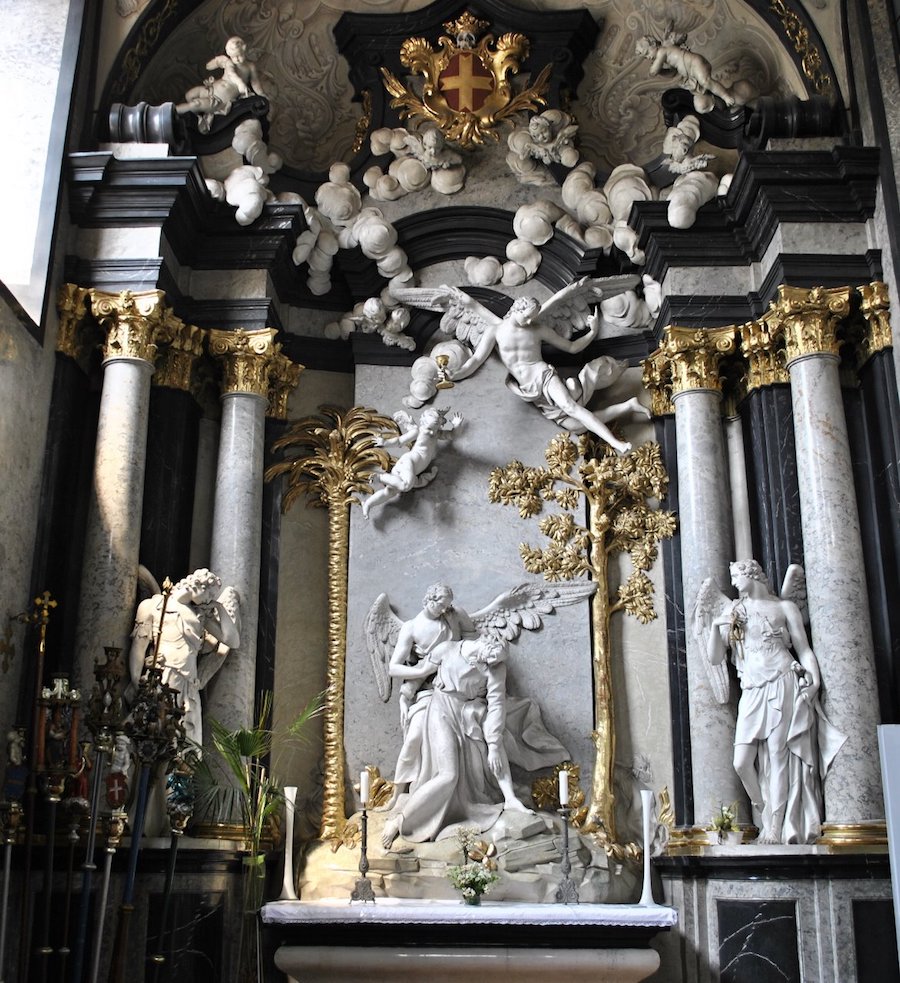 Two large mirrors hang facing each other on either side of the altar. The mirrors are blacked out and represent the passing of life. The alter was built on top of a crypt, in the grave rests Františeks family, the Counts de Rottal of Bohemia. Though the crypt below which houses twelve coffins is accessible, it is not open to the public.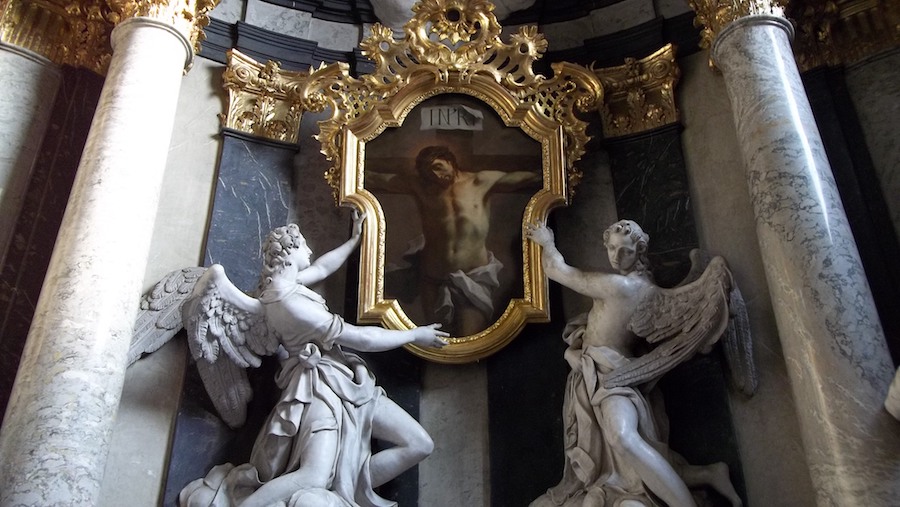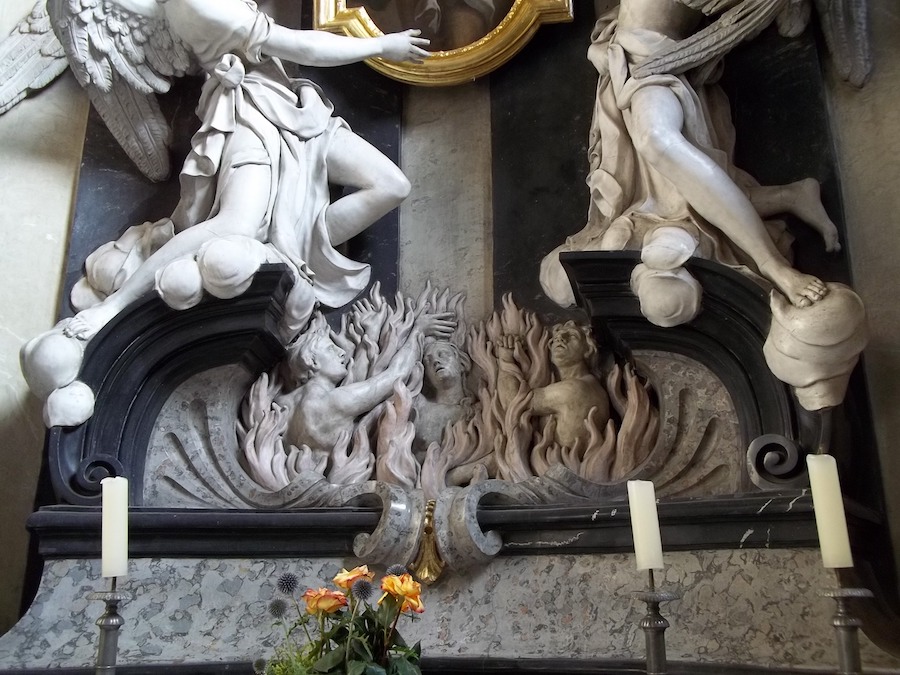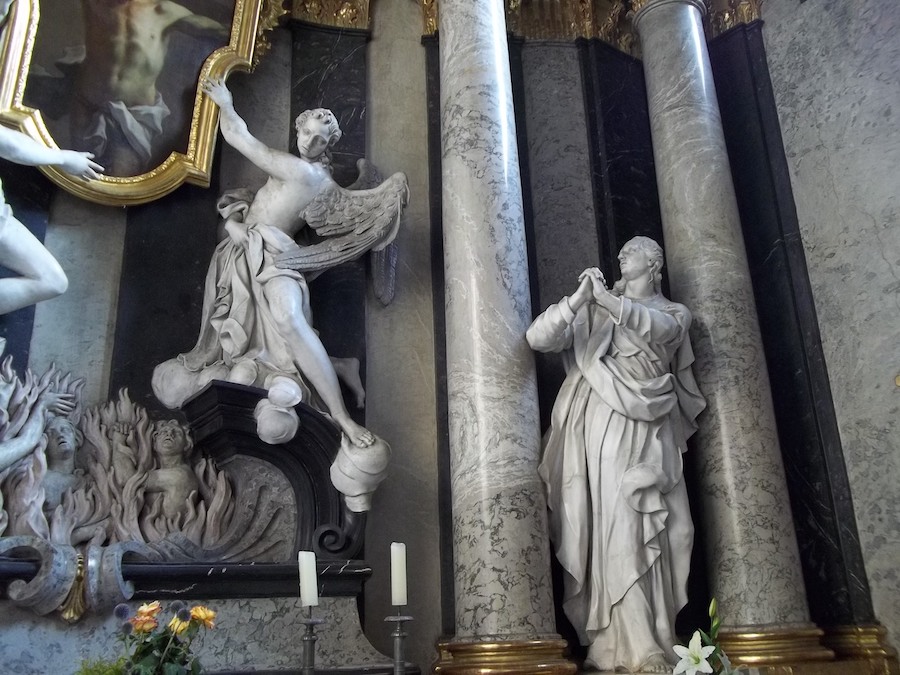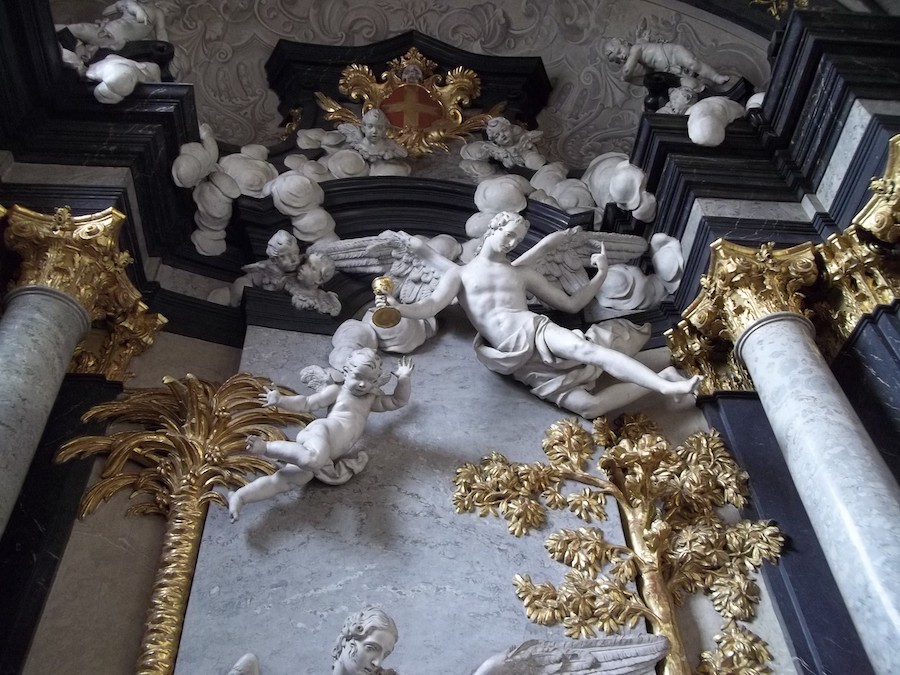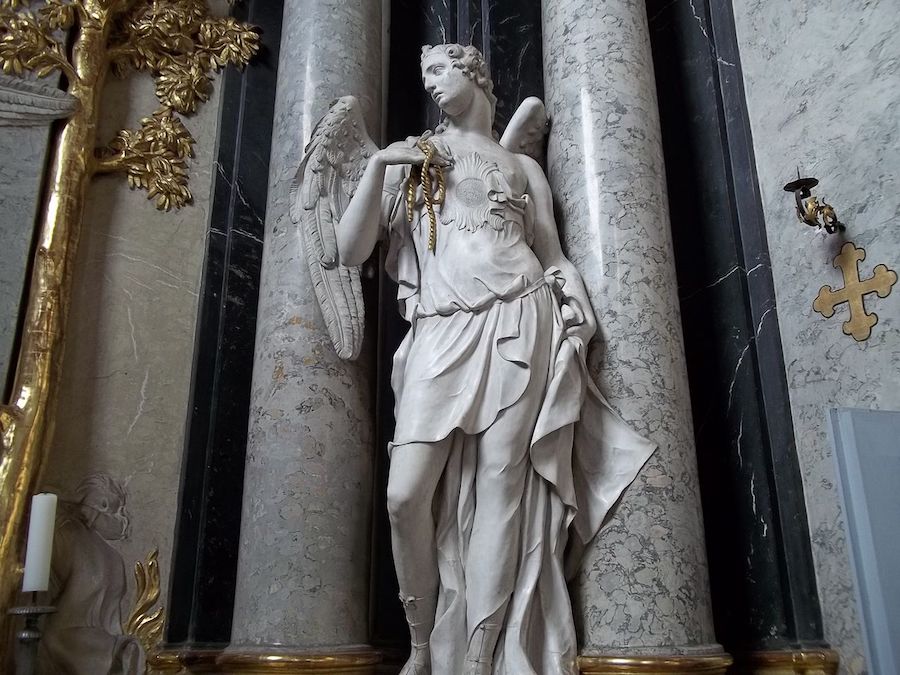 The Black Chapel is an amazing piece of Czech history, but one that goes sadly unknown by many. The sculptures inside are actually considered some of the best works by Gottfried Fritsch and the wonderful town is definitely worth a visit!
If you have not already subscribed to get TresBohemes.com delivered to your inbox, please use the form below now so you never miss another post.
---
Remember, we rely solely on your donations to keep the project going.
Become a friend and get our lovely Czech postcard pack.