Blatná Castle (Czech: Zámek Blatná) is a magnificent water Castle located in a small town in Southern Bohemia. The castle, which is located in the center of an artificial lake, is the town's greatest attraction. While the town of Blatná has been inhabited since the 6th century, the castle itself only dates back to the 13th century.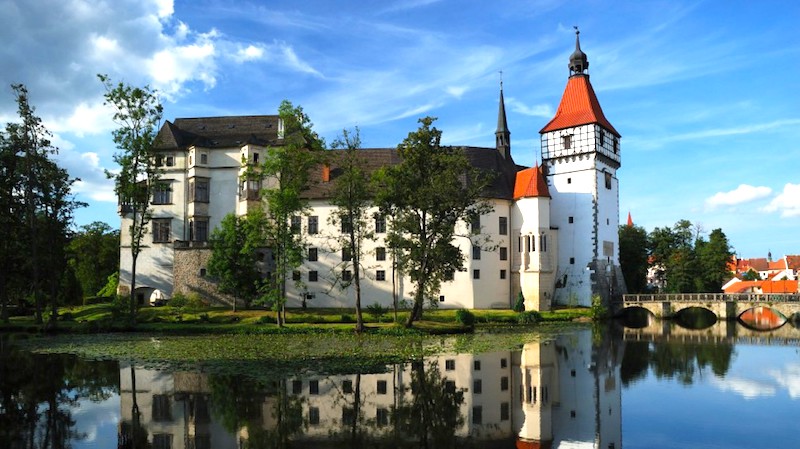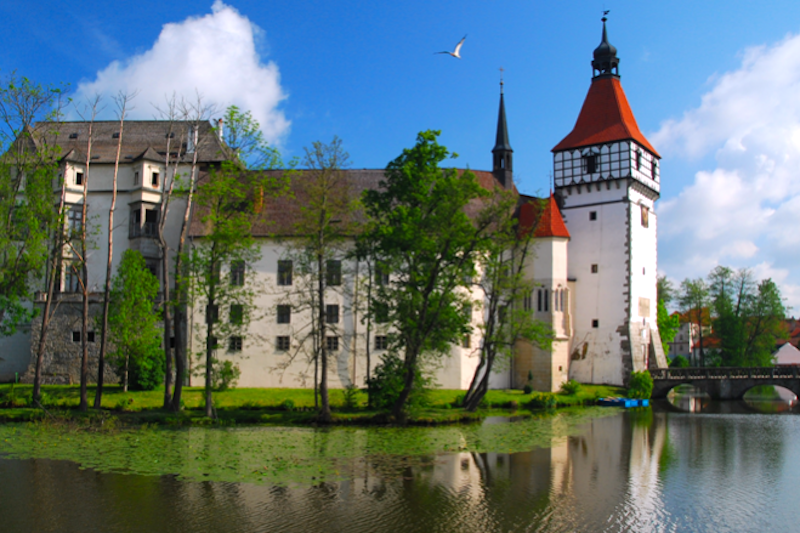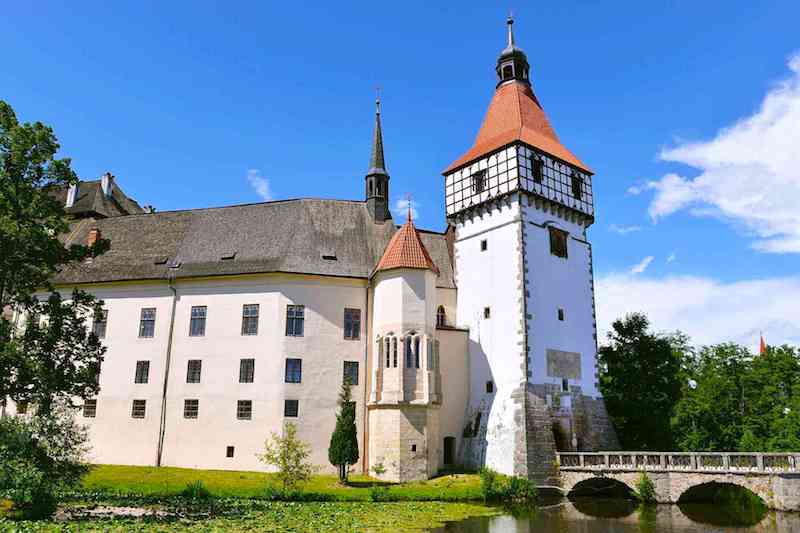 The first written record of the castle is from 1235, when it was probably no more than a wooden fortress built on a rocky section of land in the middle of a marsh. The castle was actually named after the marshes on which it was built (blata is the old Czech word for marsh, hence the name Blatná, which means a marshy place).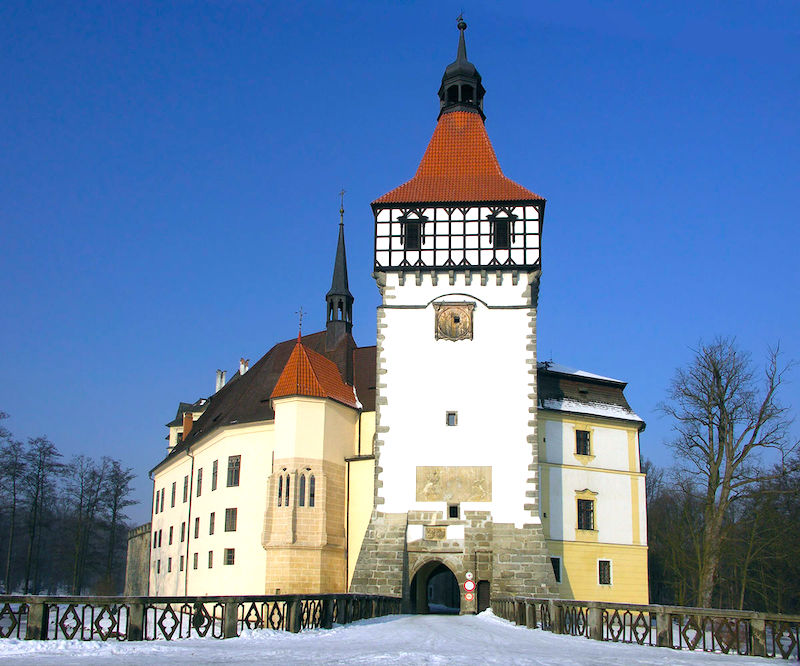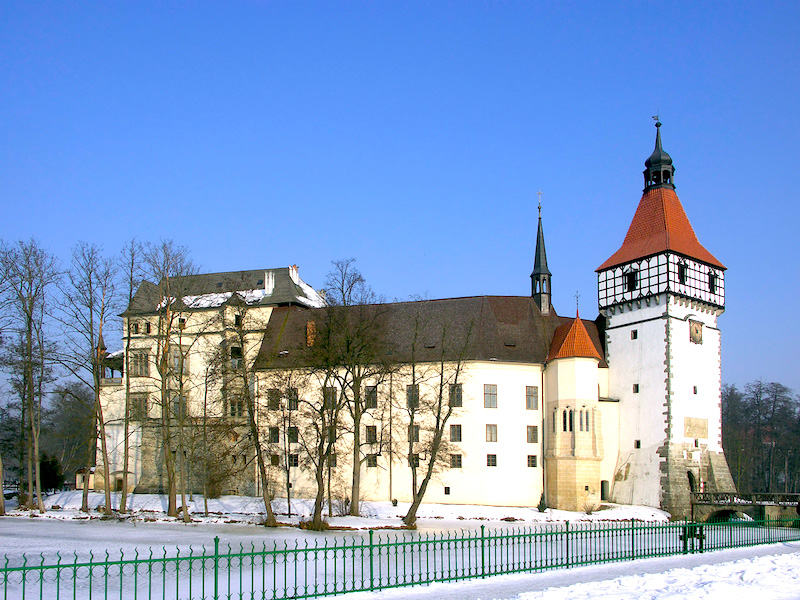 In 1391, when the castle belonged to the house of Lvové (English: Lions) of Rožmitál, the marshes surrounding the castle were changed into water trenches and the castle was rebuilt in stone. The narrow U-shaped castle was rebuilt on the same large rocky piece of land and was surrounded by an artificial water trench, also known as a moat. It has been said that the castle, which is surrounded by water, looks like "A swan sitting in a lake".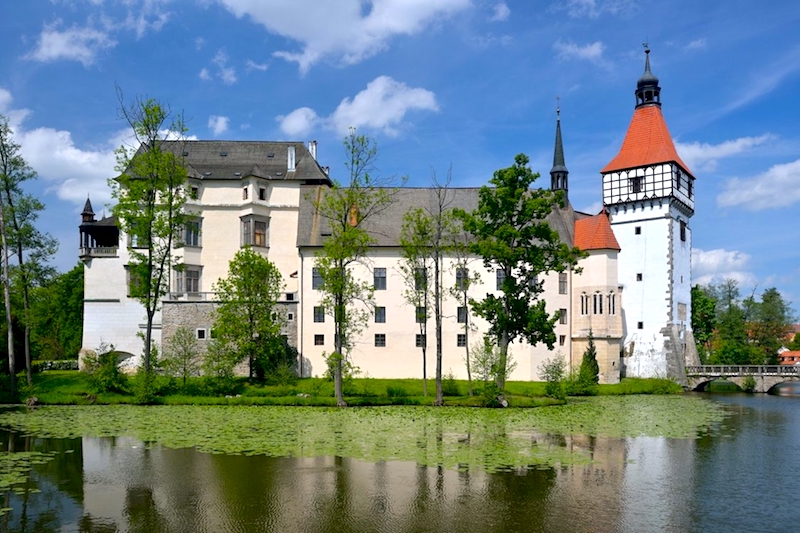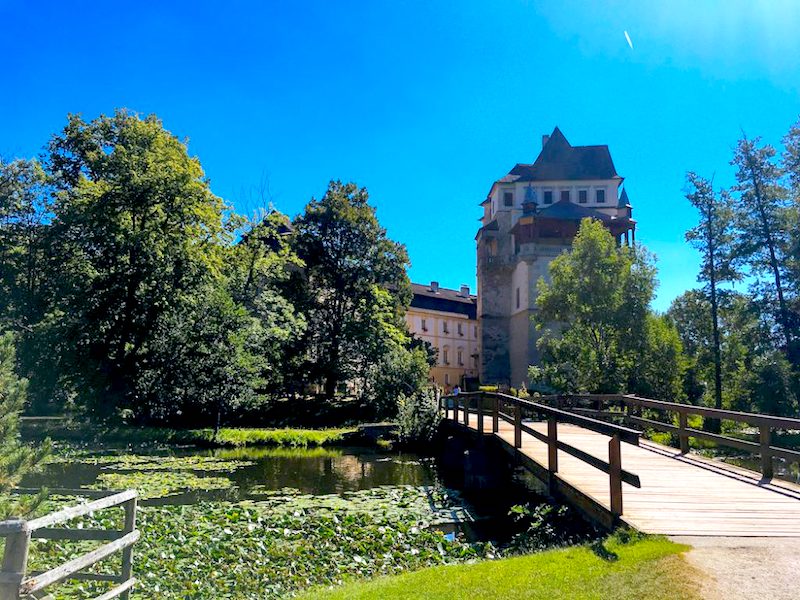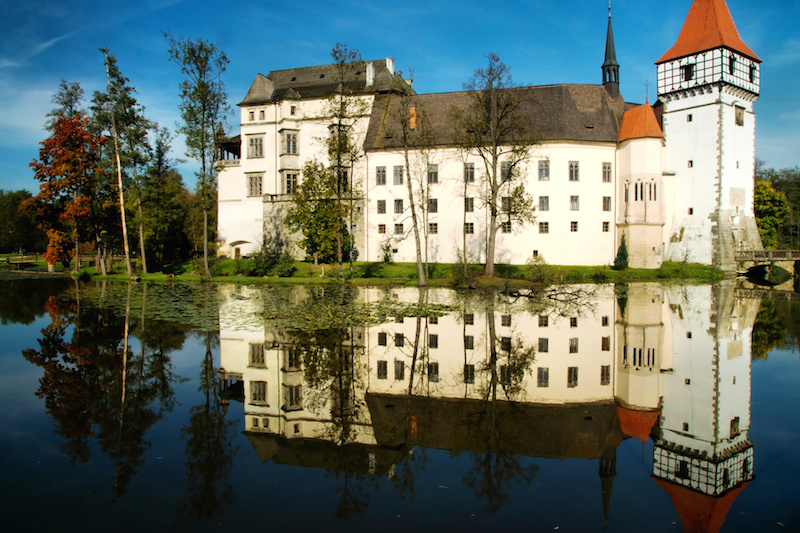 The castle is dominated by a large tower to the East which serves as its main entrance. The first floor of the tower has been known as the Green Chamber (Czech: Zelená světnice) since the 16th century. It is called the Green Chamber because various murals which depict religious and secular themes cover the walls, and the prevalent color of these paintings is green.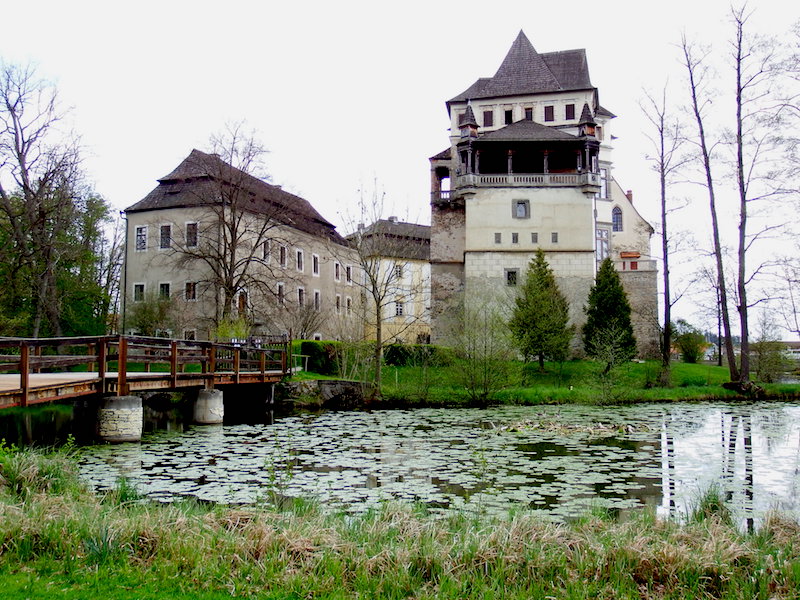 The oldest part of the castle is the Romanesque Chapel which dates back to the 13th century. It is located in the western part of the courtyard and may be recognized by its two distinct arches.
Various parts of the castle have been reconstructed and the castle is now open to the general public during tourist season (April to October).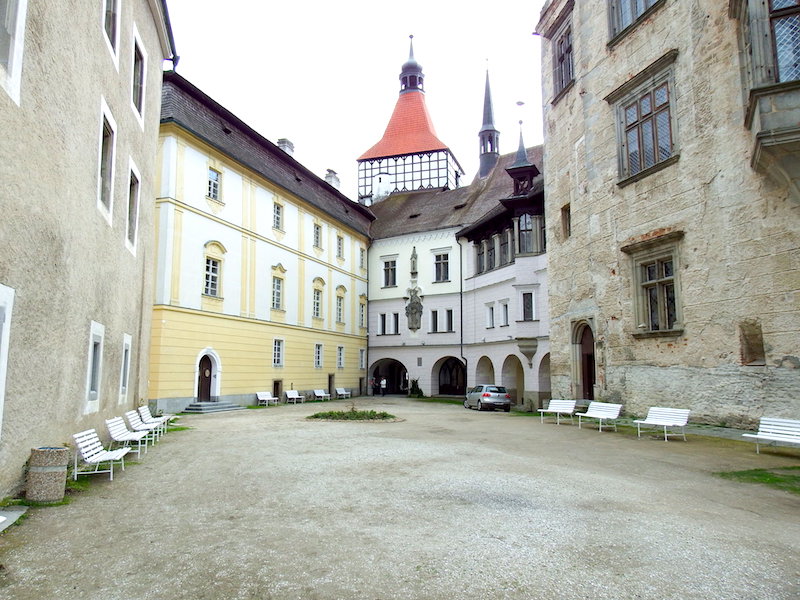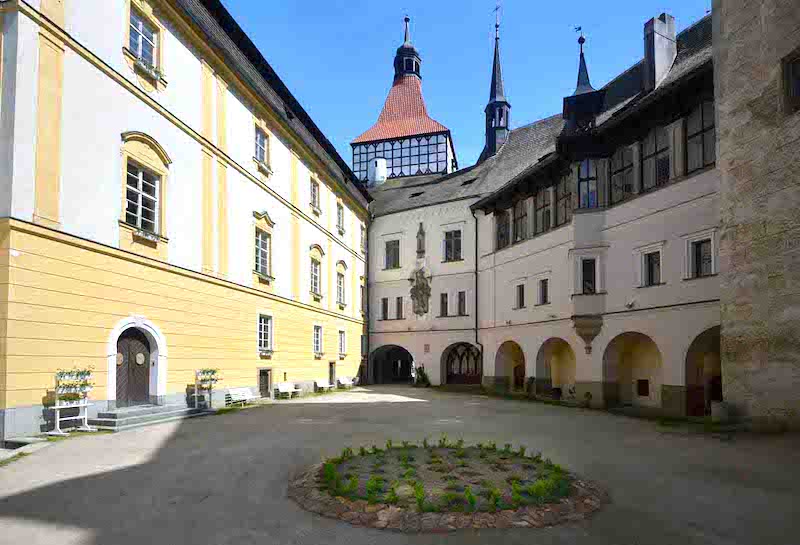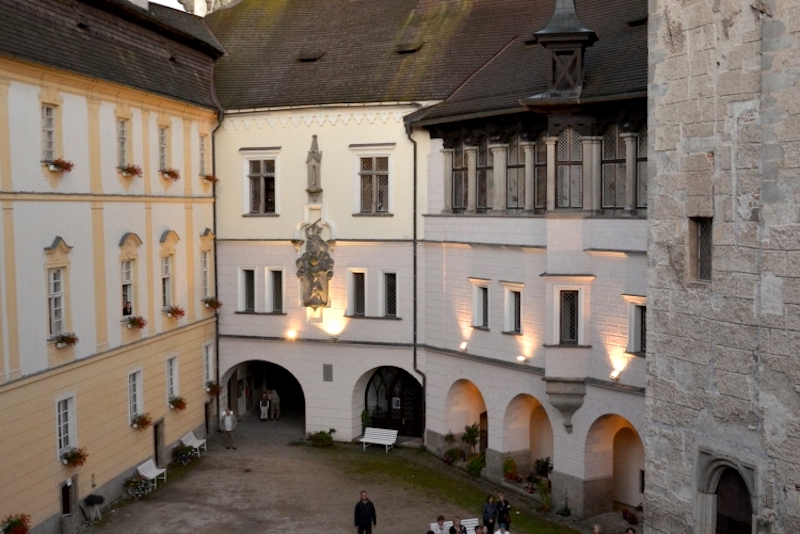 Blatná Castle is also known for its 100 acre park, which was created at the beginning of the 19th century as an English landscape garden by František Hildprandt. The park is home to a large meadow, woods, fields, and to various streams, ponds, bridges, and pathways. A herd of tame fallow deer and a group of peacocks also call the park home. While the castle is only open during tourist season, the park is open to the public year-round.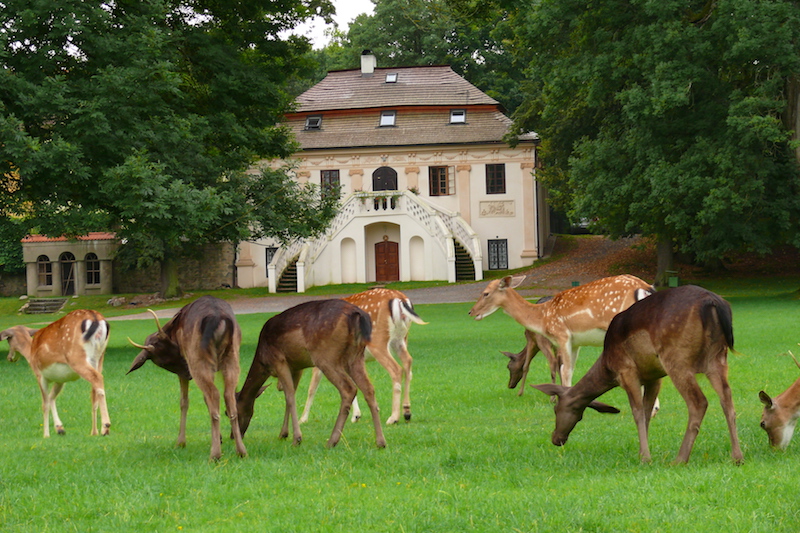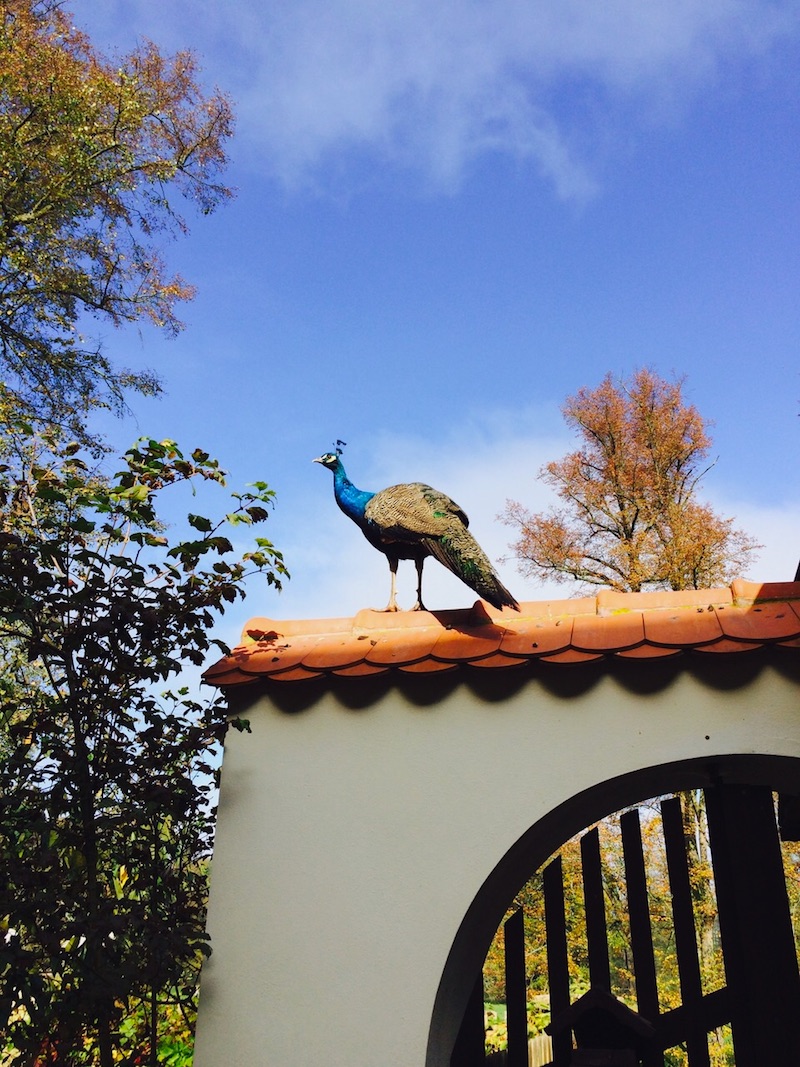 In this video you can see a bird's eye view of the castle.
If you have not already subscribed to get TresBohemes.com delivered to your inbox, please use the form below now so you never miss another post.
---
Remember, we rely solely on your donations to keep the project going.
Become a friend and get our lovely Czech postcard pack.