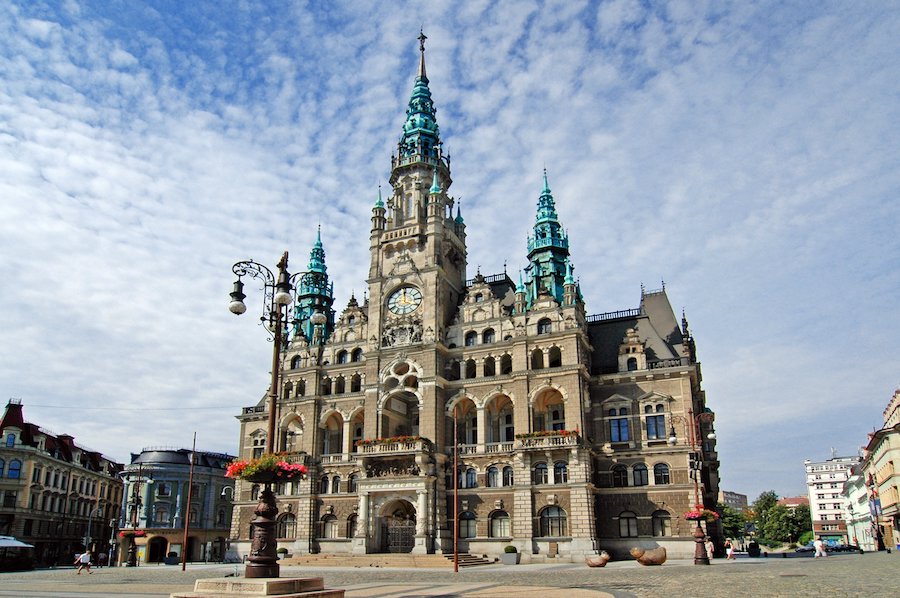 Besides the fact that it is simply a beautiful building to look at, the Liberec Town Hall is an amazing piece of history in the center of the city of Liberec in The Czech Republic.
Above the entrance, on the left side is a façade of the old town hall, and on the right side is a depiction of the new one. In the center of these two is a female figure which symbolizes the city.
Built in 1603, the original town hall served the people for about three hundred years and was loved by the citizens of Liberec. They built the new town hall to show the towns wealth and they also replaced the Renaissance one because it was no longer big enough to suffice.
The new town hall was built in 1893 and is now probably one of the most recognizable and stand-out pieces of architecture in Liberec. The 120-year-old Town Hall also serves as a monument and memory for the residents.
The architect who worked on it was Franz von Neumann, a Viennese architect and without a contribution of 100,000 gold coins from Franz Liebieg Jr. to fund the project, it would not be there today. Because of it's Viennese creator, this hall has been compared to the Vienna Town Hall.
The inside is just as beautiful with stained glass windows specially ordered and carved arched ceilings. There is woodwork all around and huge staircases, elaborate cellars, and corridors that connect the studies and halls. Tours can be arranged to see the inside of this grand town hall just make sure to call in advanced to make sure no events are happening.
During the "Prague Spring" former Czech president Václav Havel was in the Liberec hall square and described the scene in his book 'Disturbing the Peace.' "I saw Soviet tanks smash down arcades on the main square and bury several people in the rubble. I saw a tank commander start shooting wildly into the crowd."
Attached to the outside of the town hall is a bronze plaque in the shape of a tanks tracks which serves as a memorial to the nine victims of that invasion which Havel described.
Now, the town hall hosts weddings, and it's ornate balconies are used as podiums during speeches for figures like presidents and heads of state.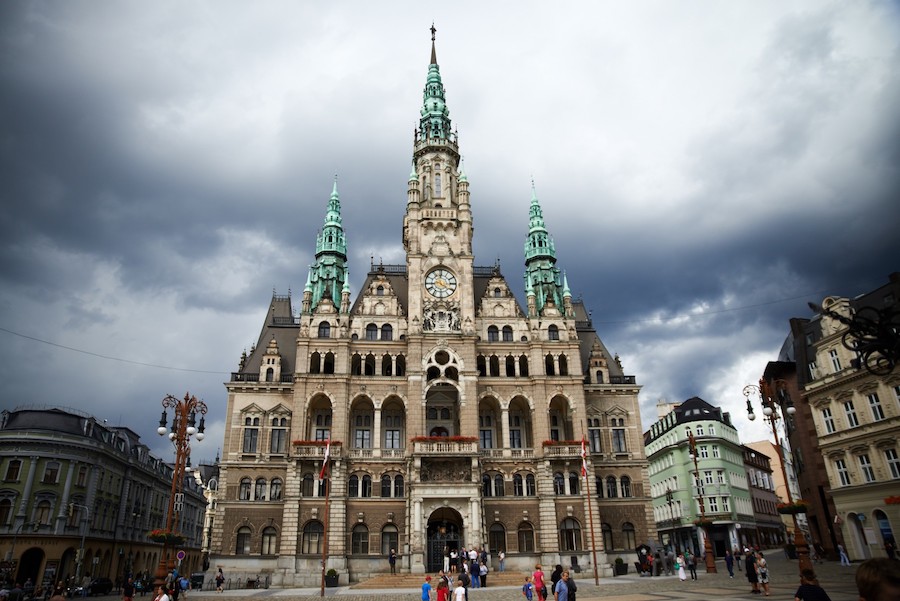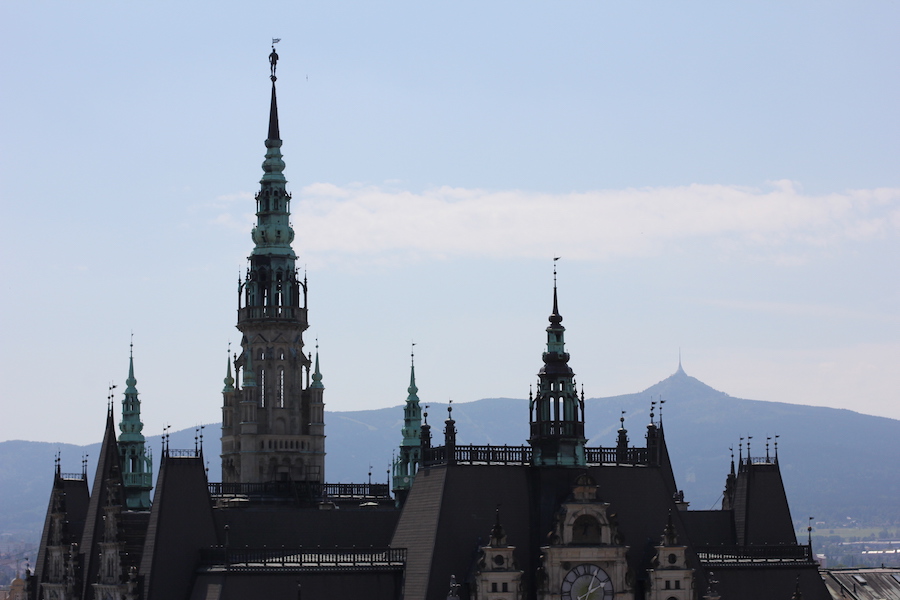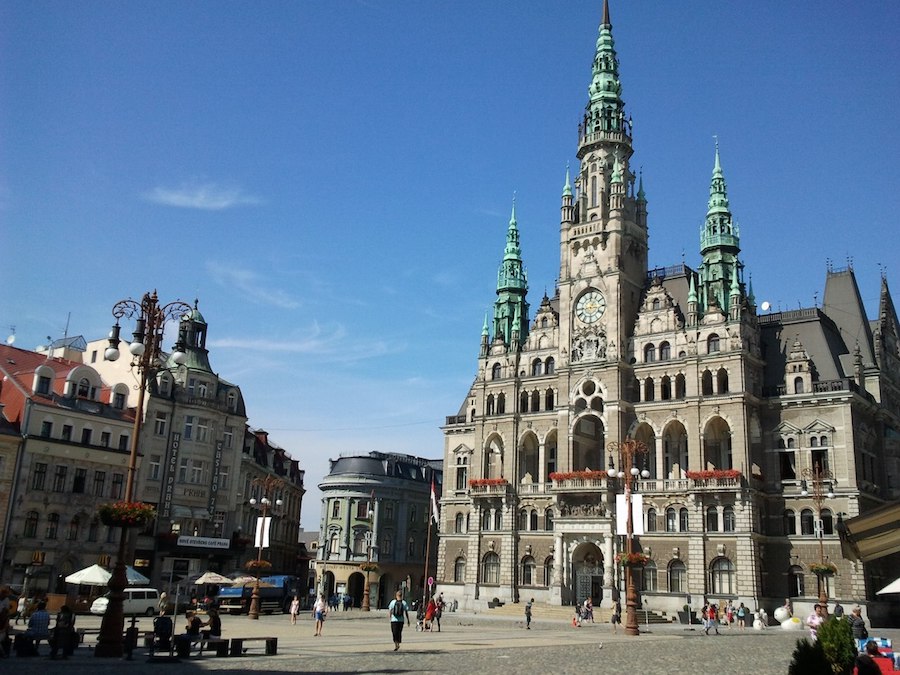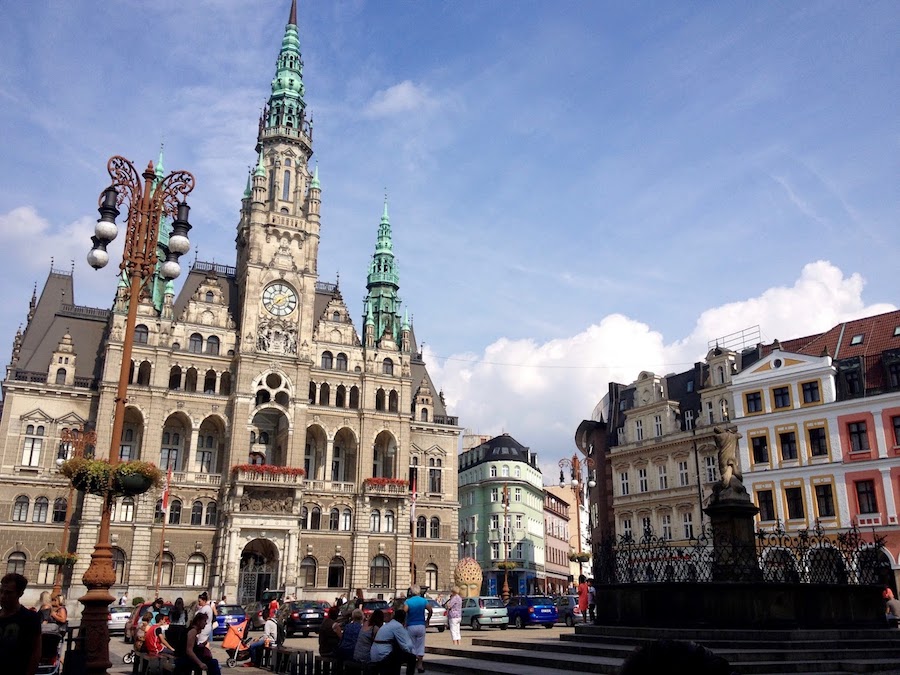 If you have not already subscribed to get TresBohemes.com delivered to your inbox, please use the form below now so you never miss another post.
---
Remember, we rely solely on your donations to keep the project going.
Become a friend and get our lovely Czech postcard pack.