Today we're going back in time to Prague, which in Latin is Praga, thus the lovely "Praga" automobile. During the 1920s & 1930's this was the car to own. All the way to 1936 when it's popularity was surpassed by Škoda, the largest car manufacturer in then called Czechoslovakia. But this lovely automobile began before that.
In fact, dating all the way back to 1907, the Praga is one of the most important Czech makes. It was founded to build motor cars as a venture between entrepreneur František Ringhoffer and the company 1. českomoravská továrna na stroje ("First Bohemian-Moravian Machine Works", later a founding part of the ČKD factories).
Mr. Ringhoffer only stayed for one year and in 1909 the trade name Praga was adopted. One of its earliest models was built under licence from the Italian company of Isotta-Fraschini.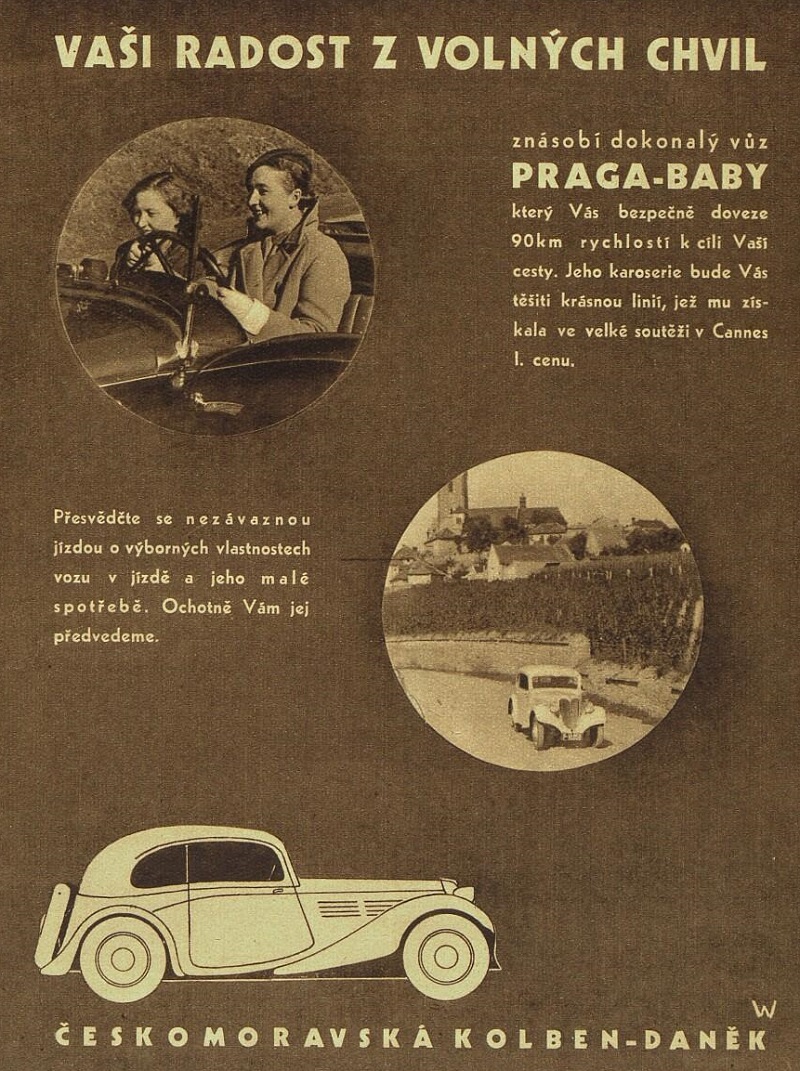 The first car to carry the Praga name actually appeared in 1910, with the slogan "cars which last for hundreds of thousands of kilometers."
They also mentioned "sex appeal", all the way back in early 1930's.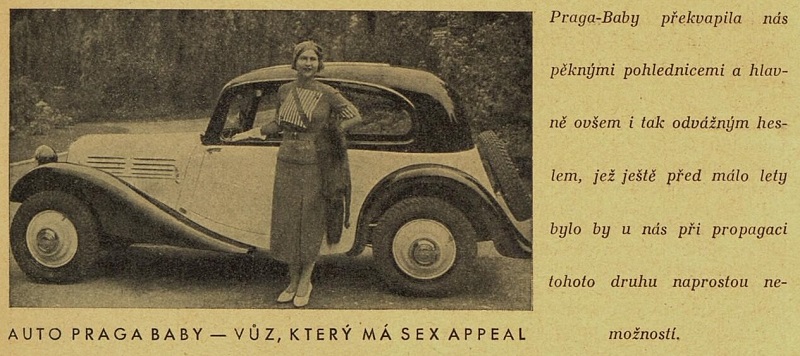 In 1929, Praga produced 7,500 vehicles which sounds like a small number, but at the time it was more than all other Czech companies combined.
Yes, combined!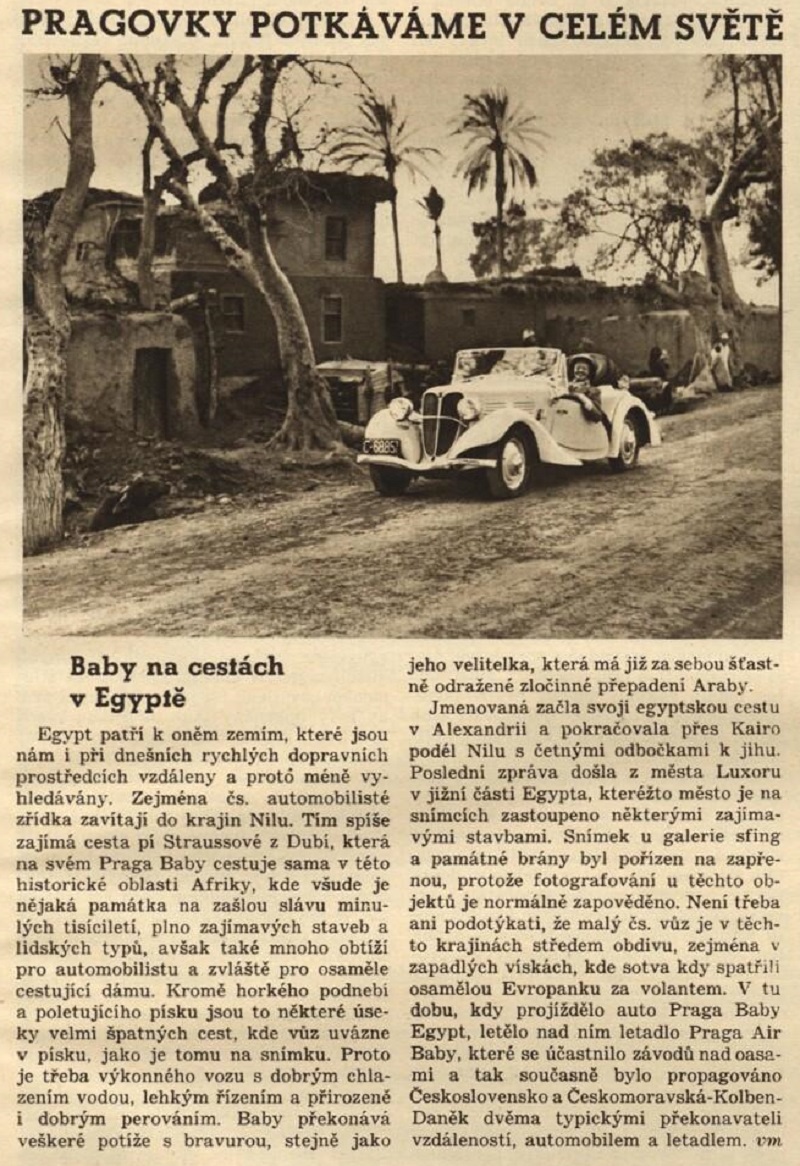 The Baby, introduced in 1934, was chosen as the most elegant small car at the 1934 Berlin Car Show (2,250 were sold that year alone).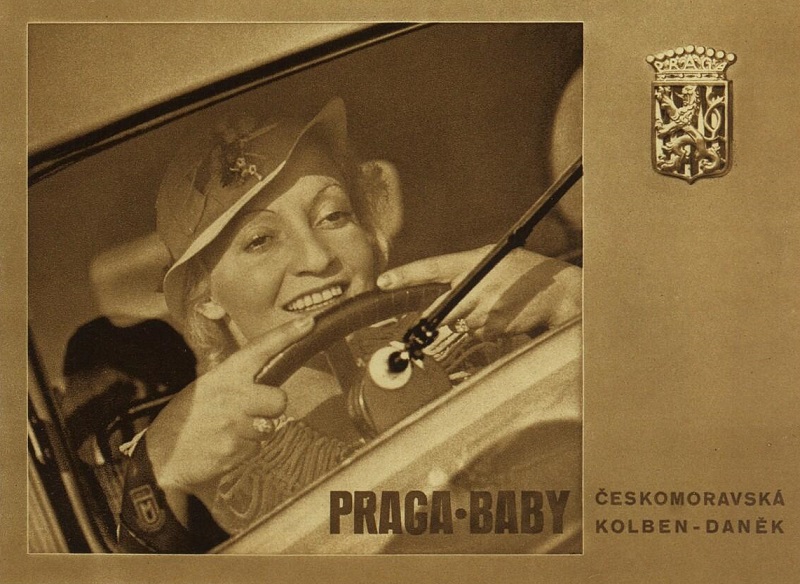 It featured the first fully synchronized gearbox in Czechoslovakia. Baby featured a 3-speed synchronmesh transmission, not a 4-speed, and it was not a transaxle (however, the main competitor Škoda Popular did use the transaxle design since 1934 – despite it was one of the cheapest cars on the market).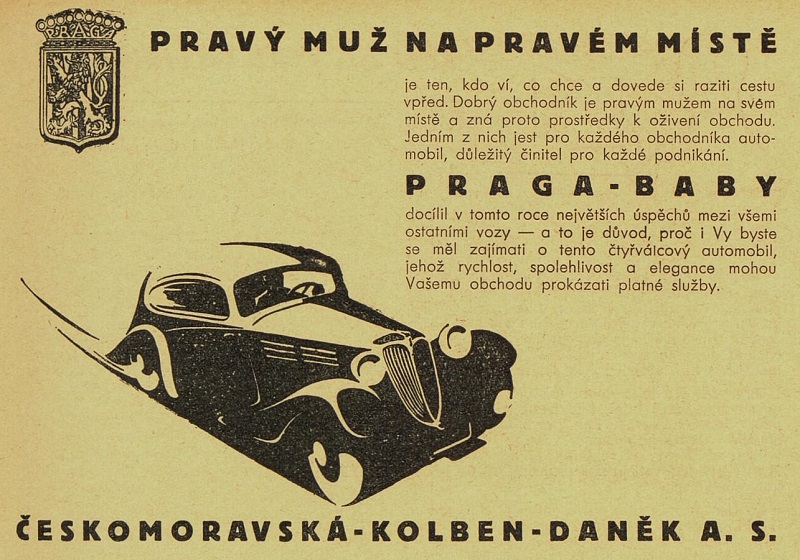 What was also interesting, concerning Praga Baby: the leaf springs had a small adjustable "contra-leaf" on each side, meant to change the characteristics of the suspension and bring an effect of a shock absorber.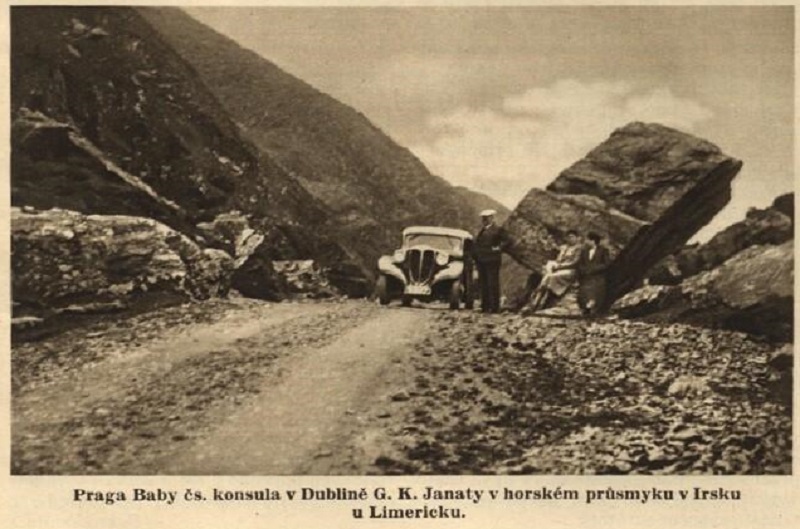 Another unusual feature is the backbone frame and 4-wheel independent suspension. Praga Baby had what is called a backbone chassis, but not a tubular backbone, like the Tatra or Škoda cars. This is what made it different. It's profile was four-edged profile, making it much more rigid and practical for driving at the time. Each of the swing axles in the rear had a double-joint design, like the much later Chevy Corvairs of the 1960s.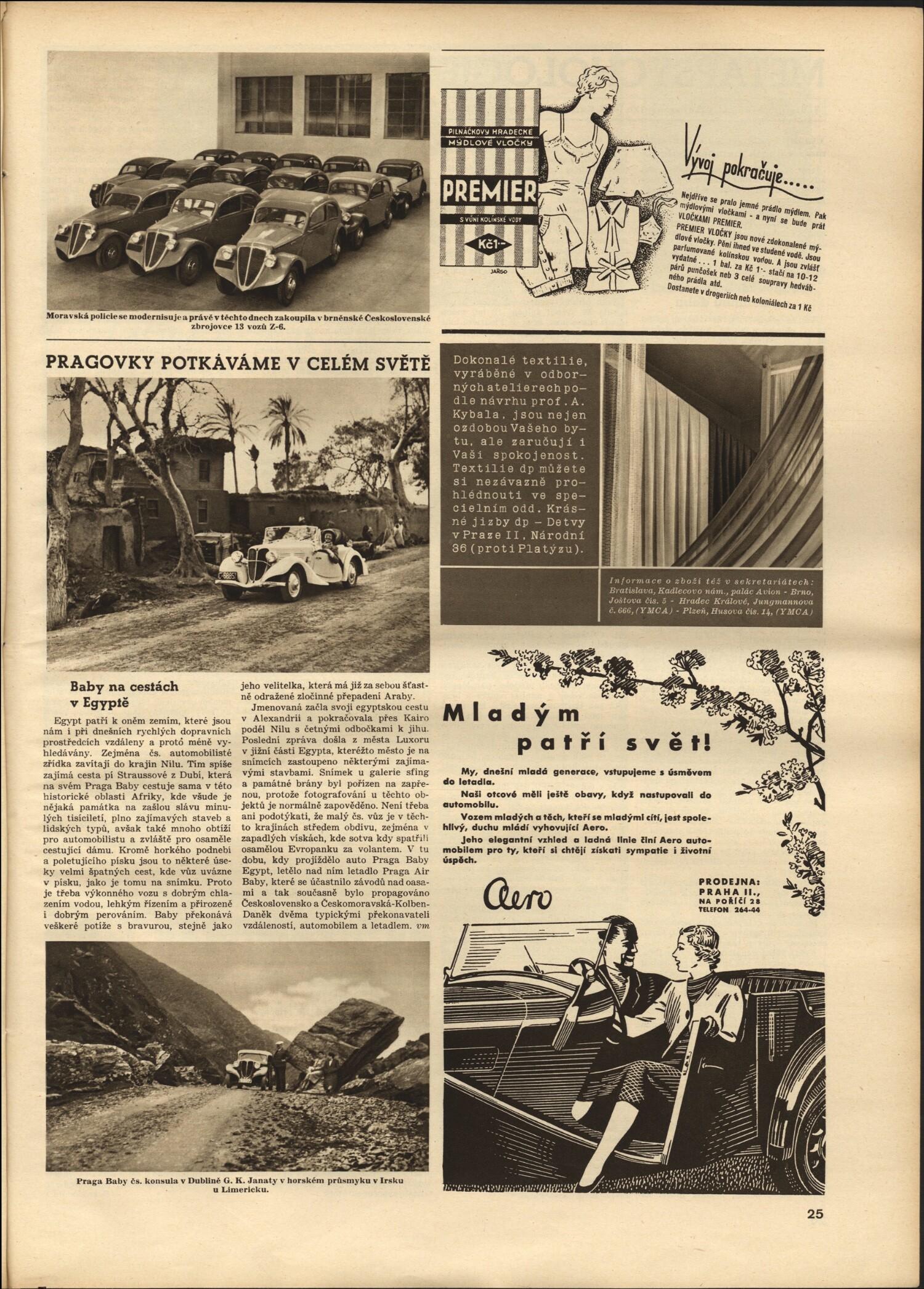 During World War II, over 4,000 military vehicles were produced by the company.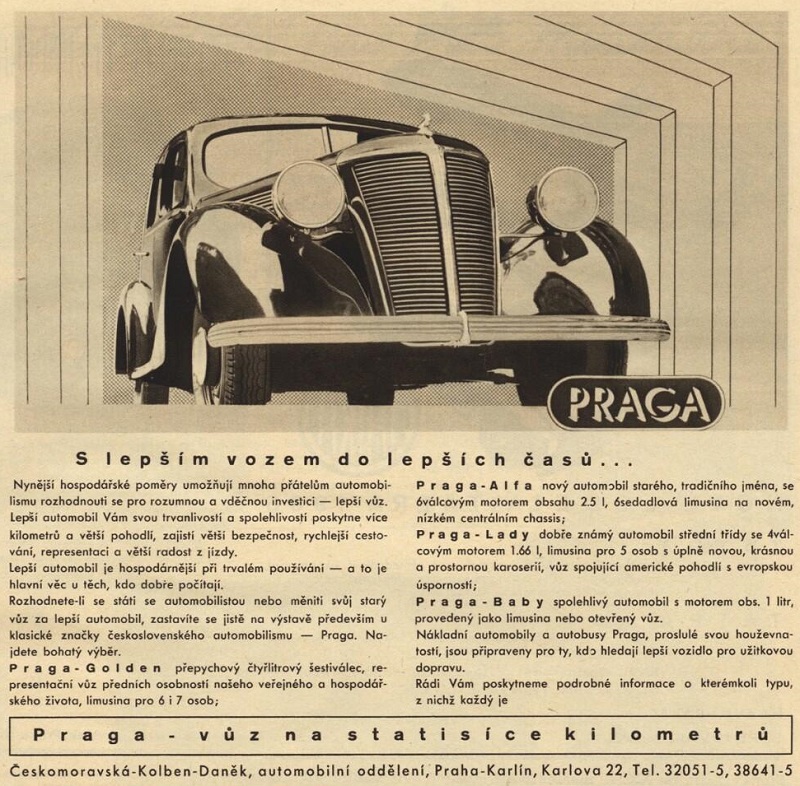 After nationalization, Praga produced trucks and buses until 1964. But the cars were really their best, especially the sweet little Baby.
Praga also diversified into building engines and gearboxes for other applications such as aircraft and tanks. The Praga V3S, one of the best off-road trucks in its time and was used by the Czechoslovak Army more than half a century.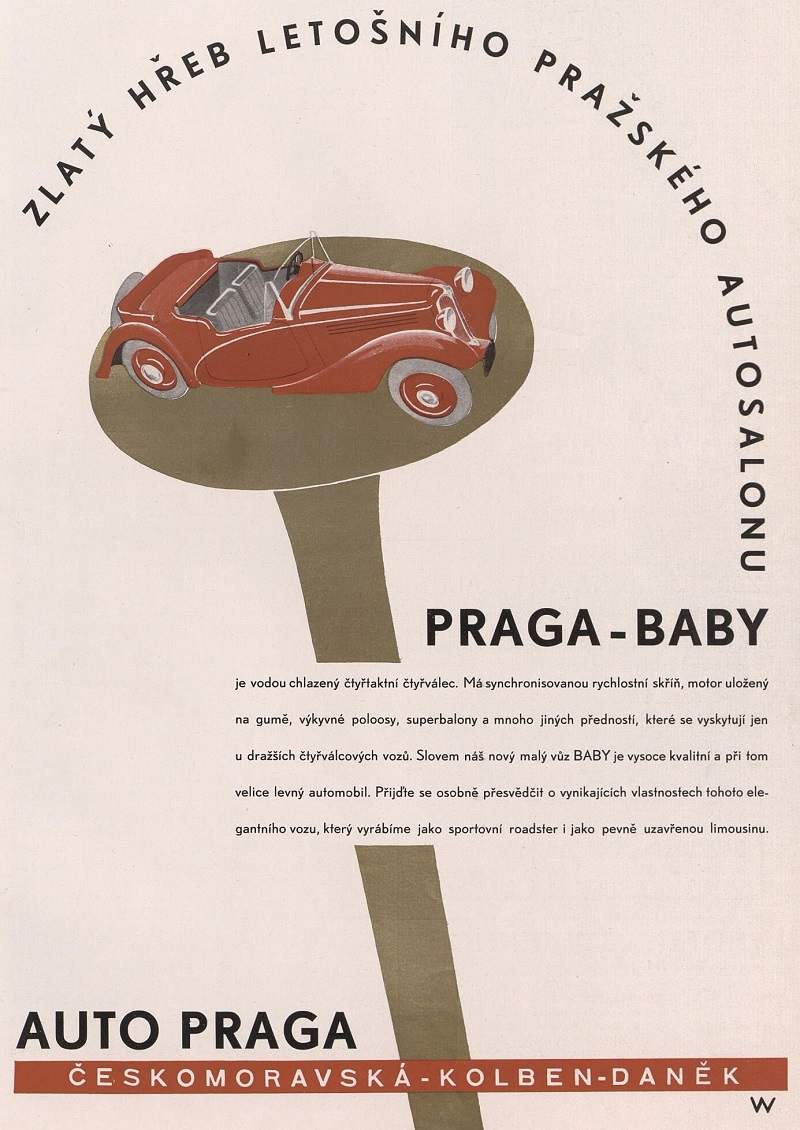 The last Praga passenger cars appeared between 1946-48 when 300 cars were assembled from the surviving parts.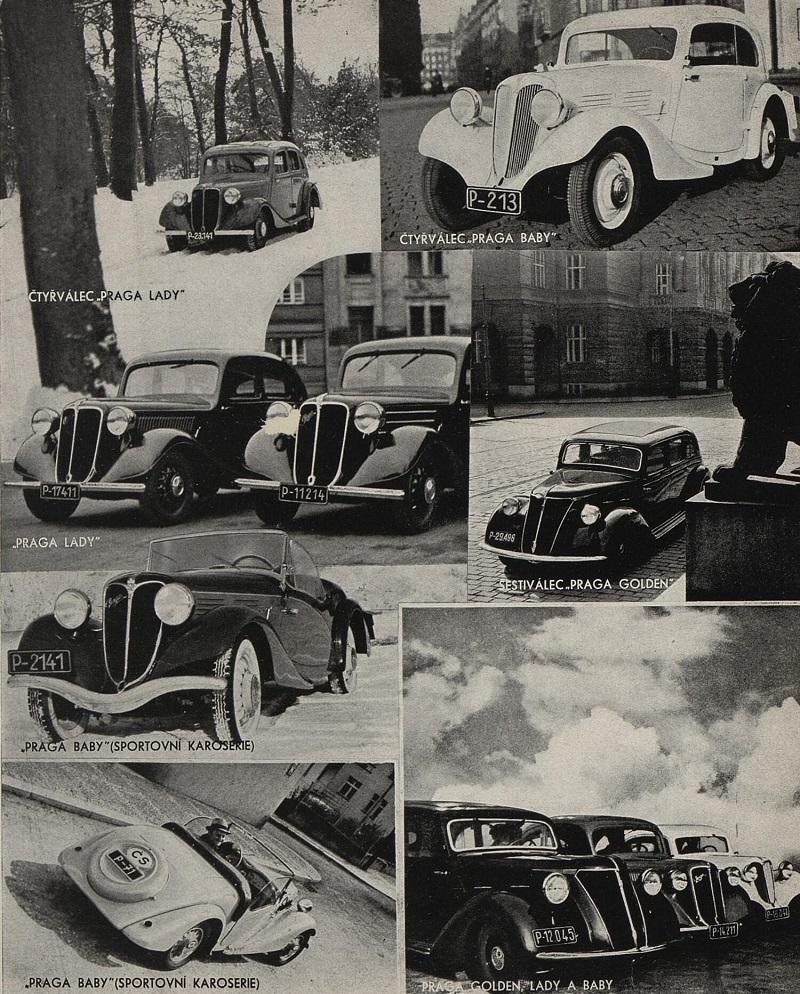 Here's a rare video of Czech actress Lída Baarová in her own Praga Baby roadster, most likely a gift for making a movie about the car. This short movie seemed to be lost for a long time, some sources stating "until 1998".
By the way, Lída Baarová mentioned her little Baby-car, in which she escaped from Germany back home to Prague in her memoirs.
Seeing it in action, I'm thinking I need to get myself a Baby!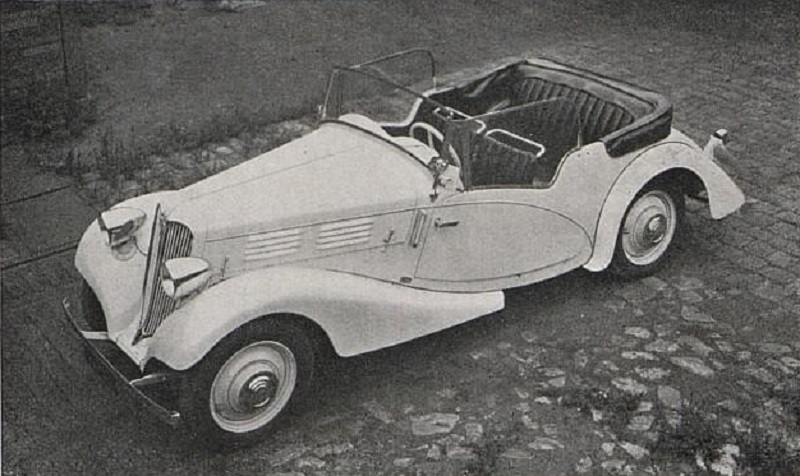 Or at least a Praga!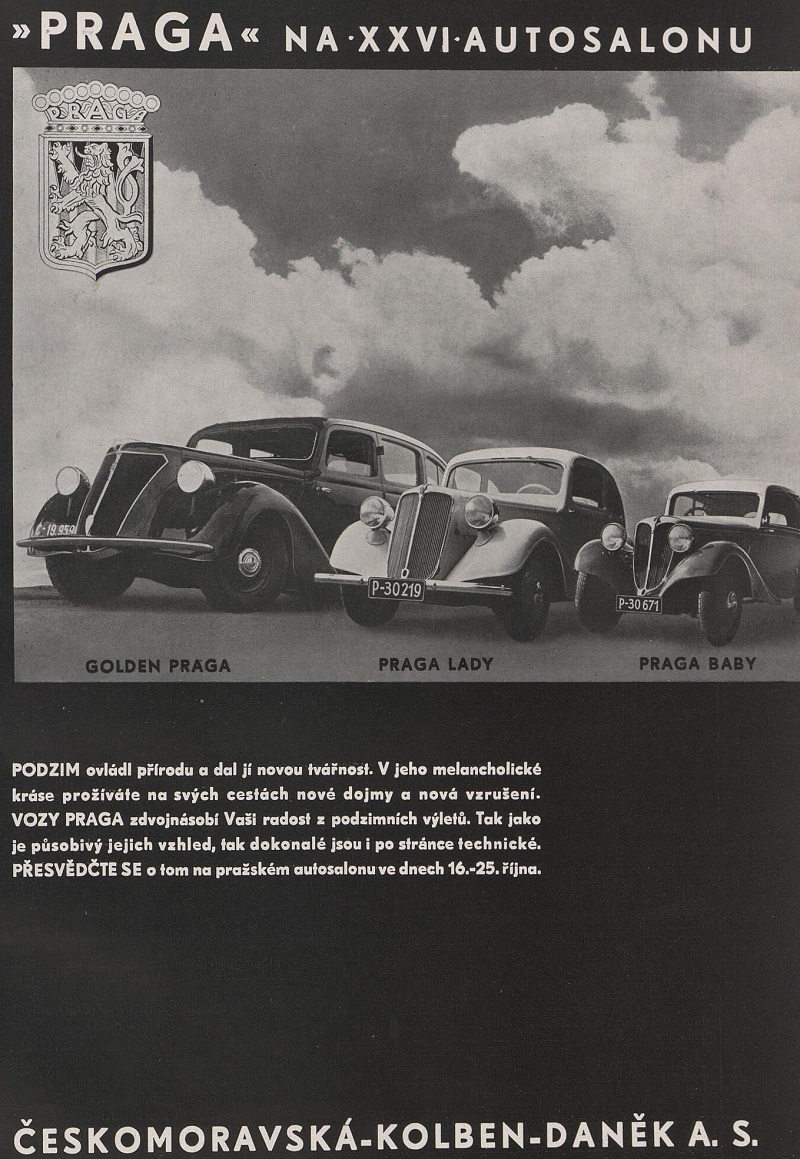 Below are a few more older ads for the Praga line of vehicles…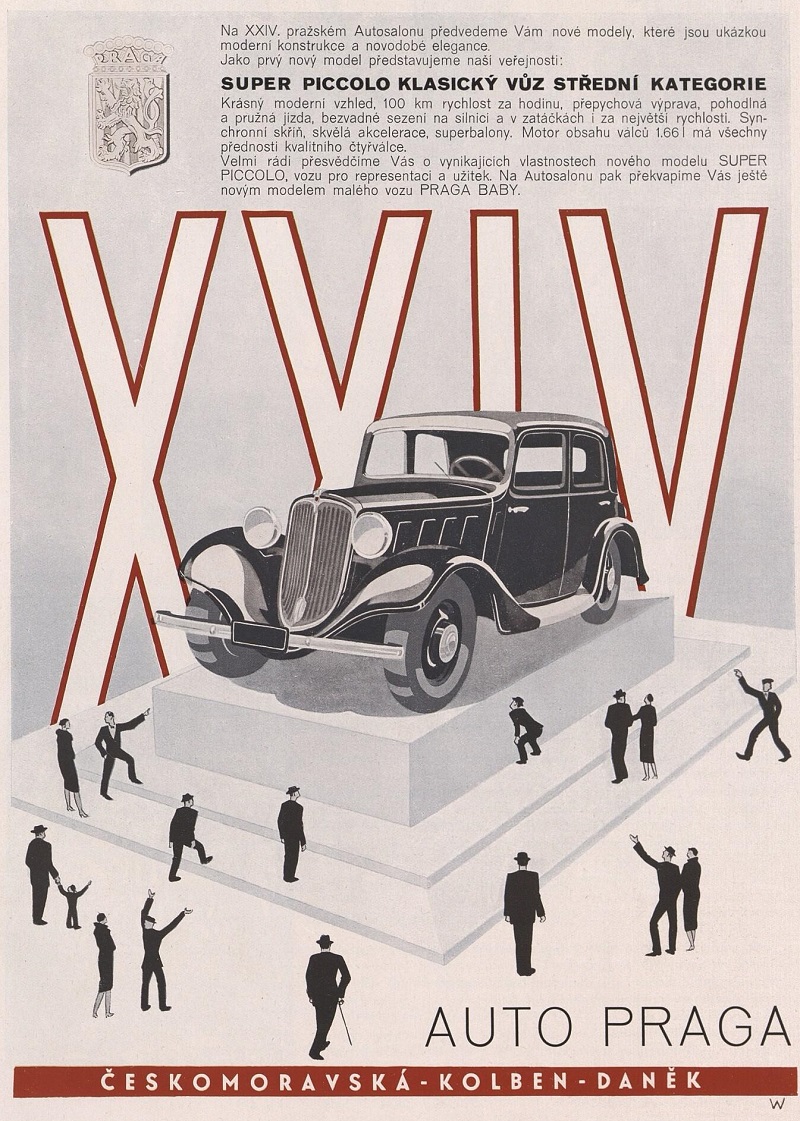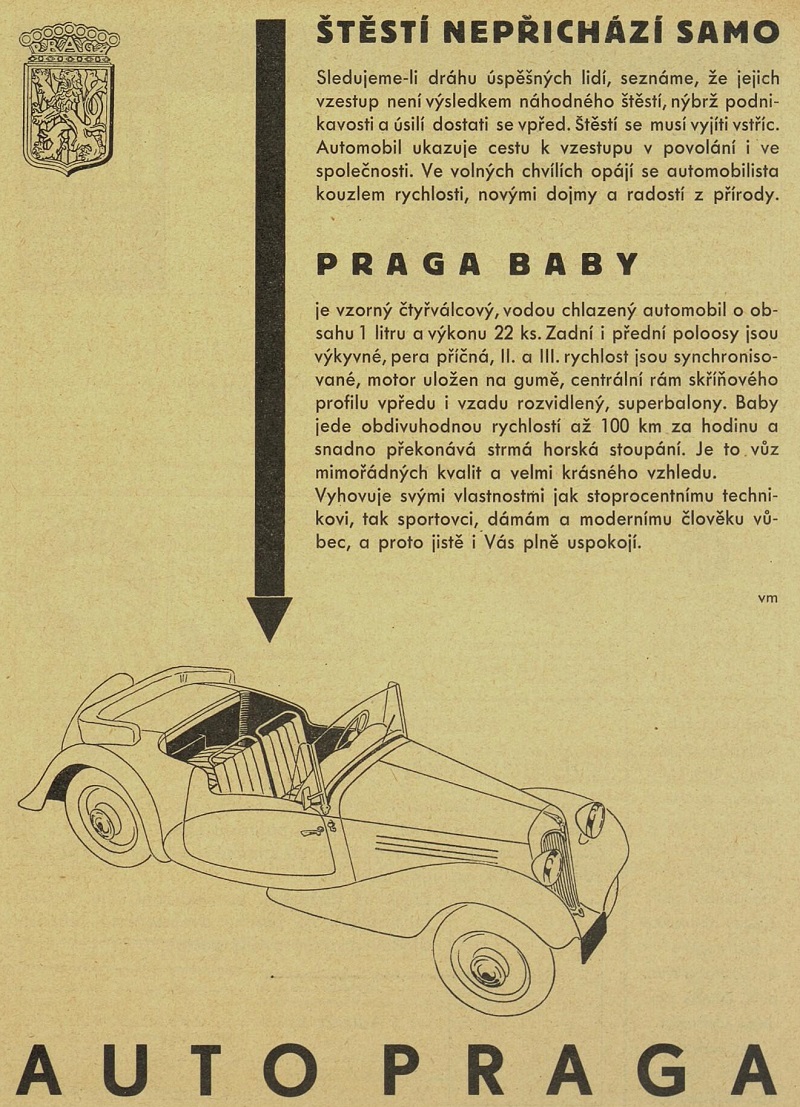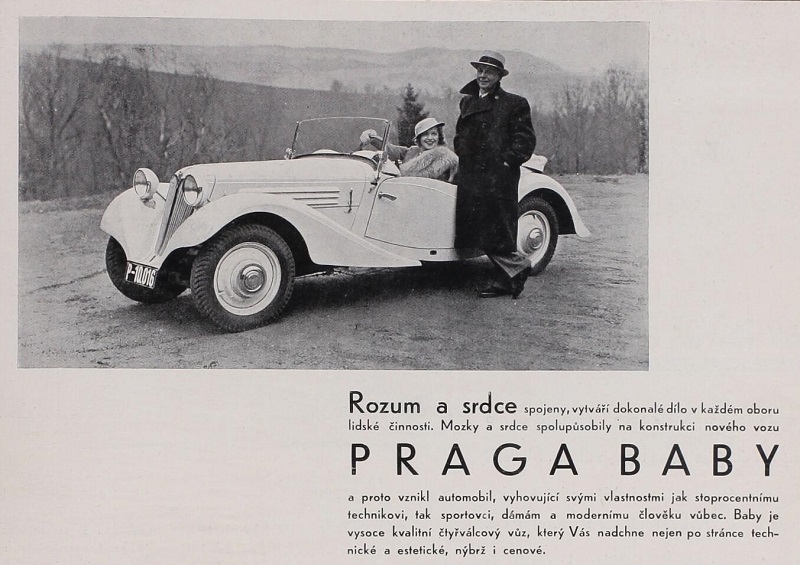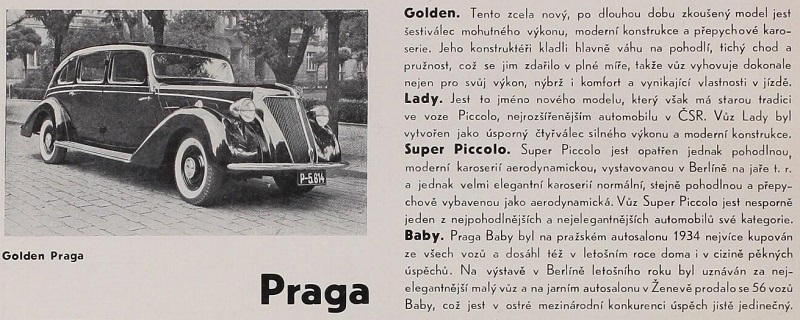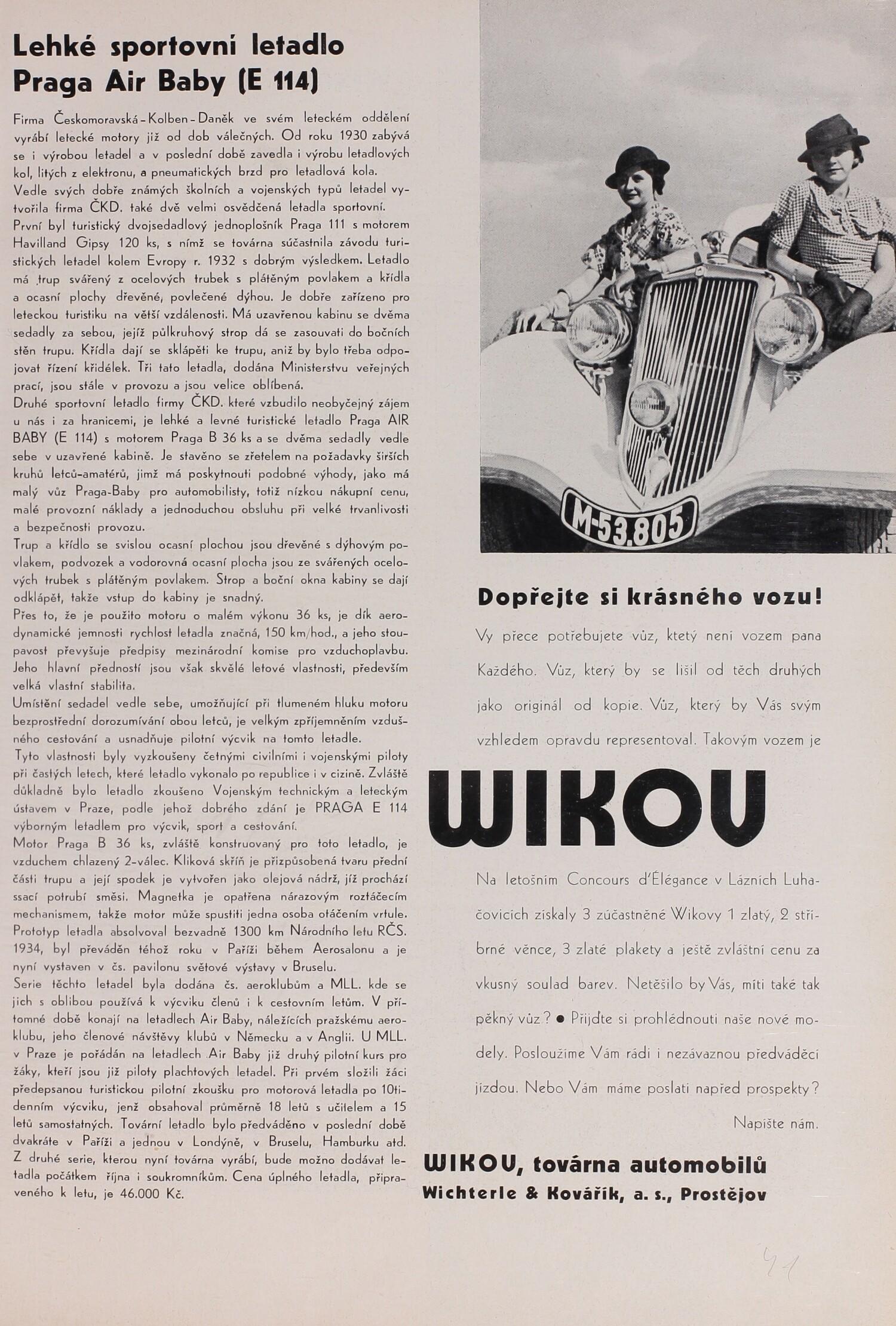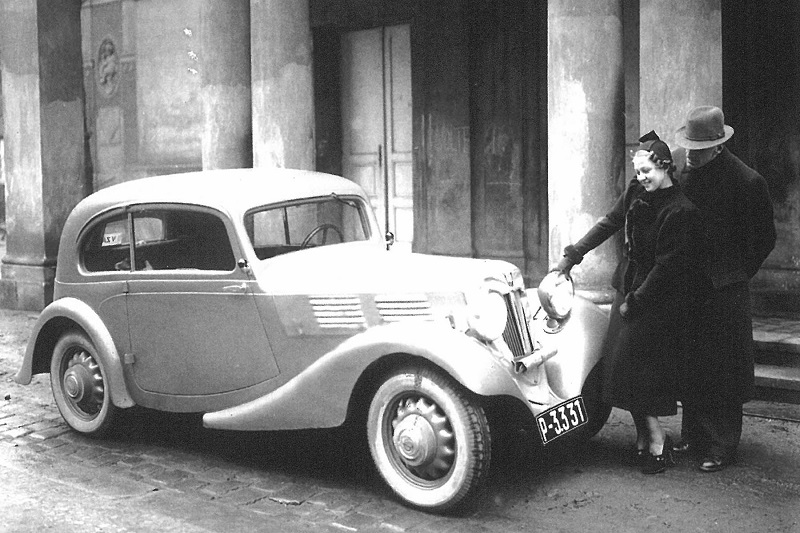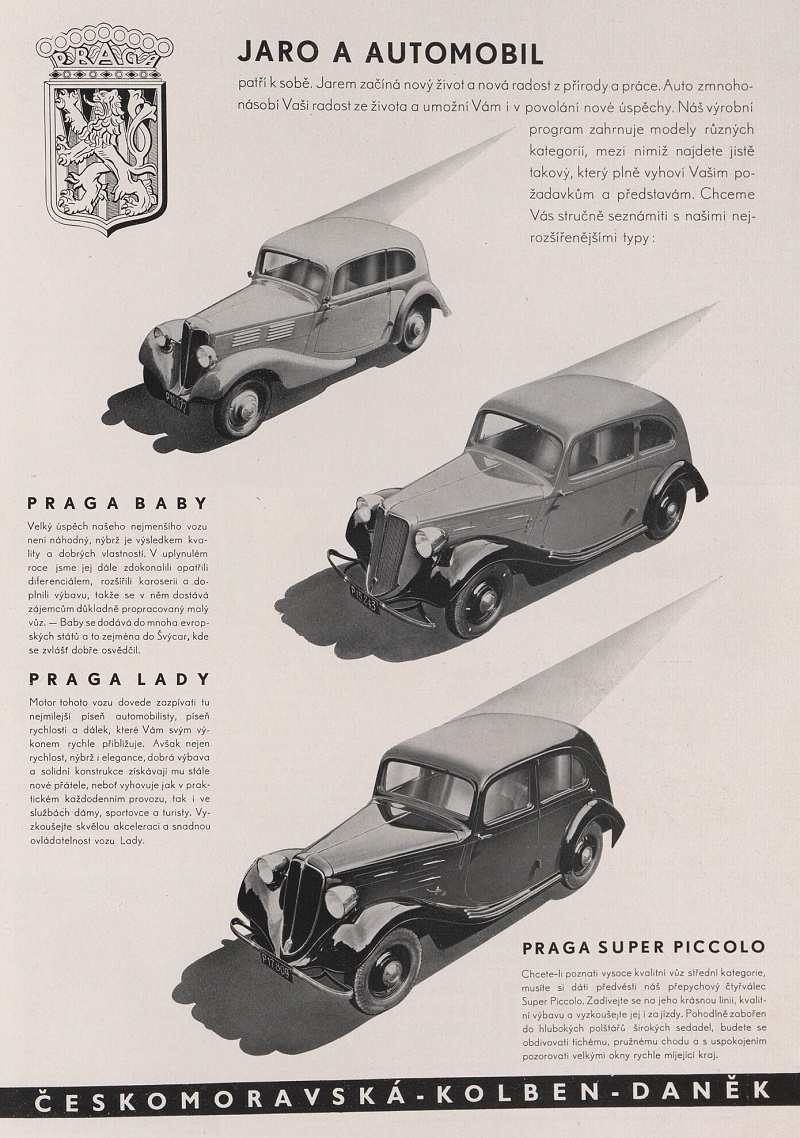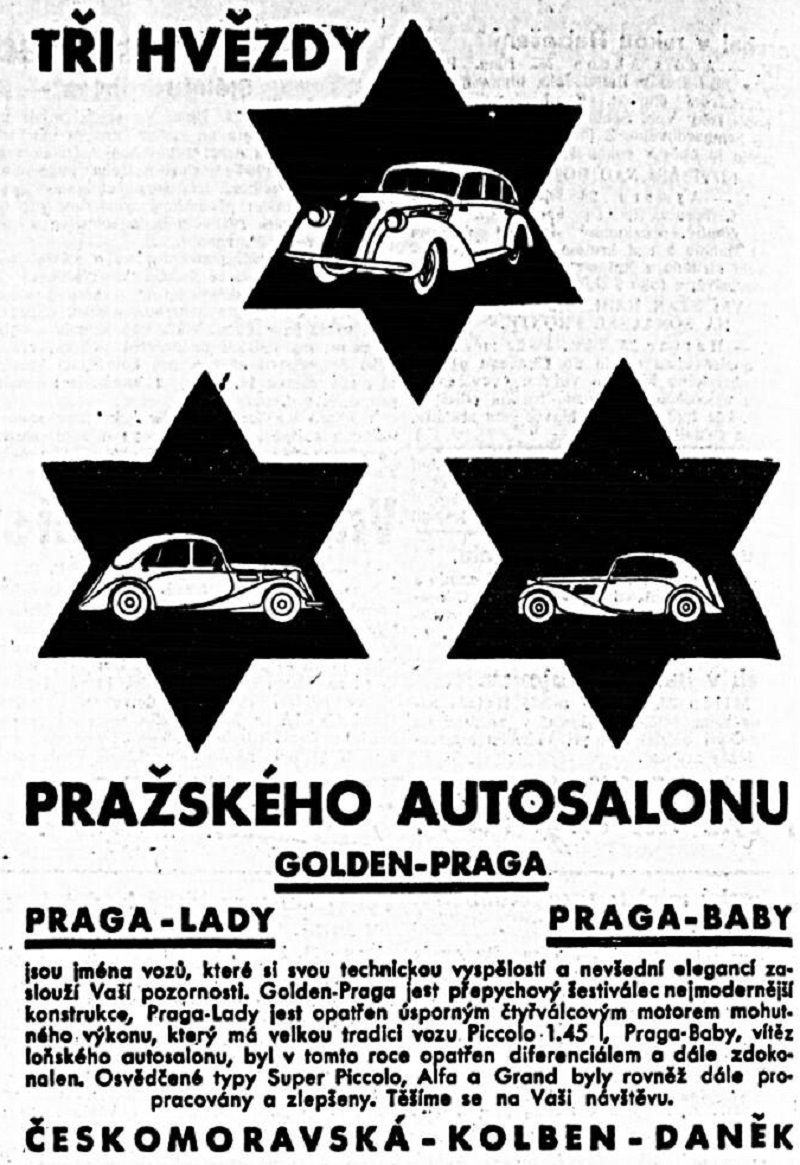 I absolutely love old advertisements. The photography, reading how they would position the product and try to entice the readers to come in and buy. There are some other images here.
Side note: Some people confuse the Praga Baby with the mid 1930s BMW 315 / 1 Sport Roadsters!
Here's a video of the Praga…
Or this one, where we get to hear the sounds of the old Praga engine:
And now some newer photos of the Praga Baby today, compliments of Euro Old Timers site.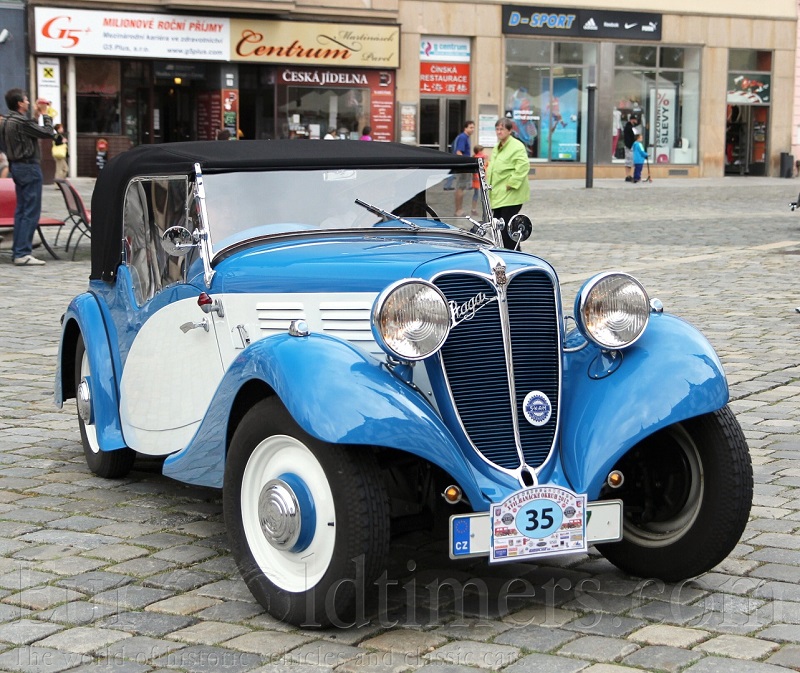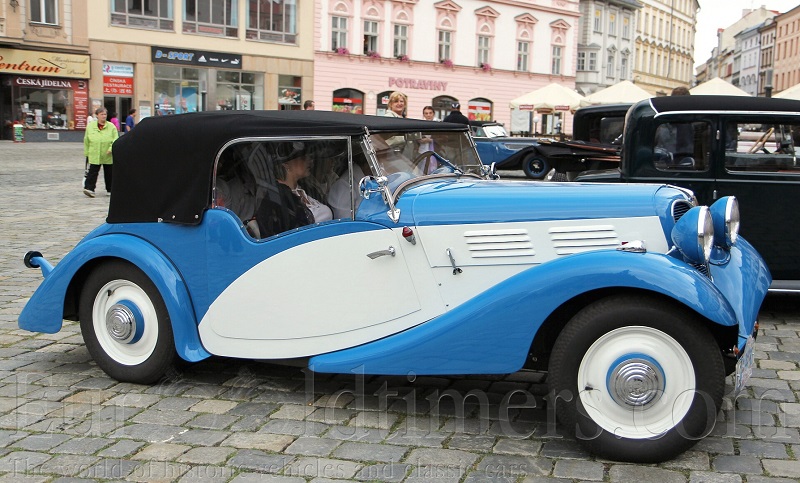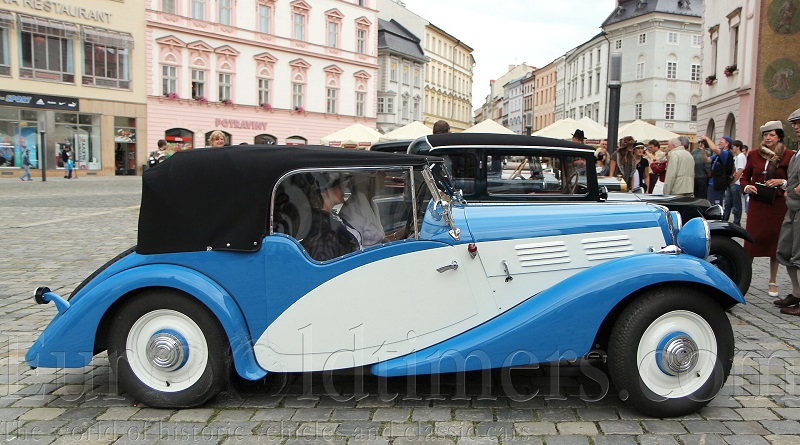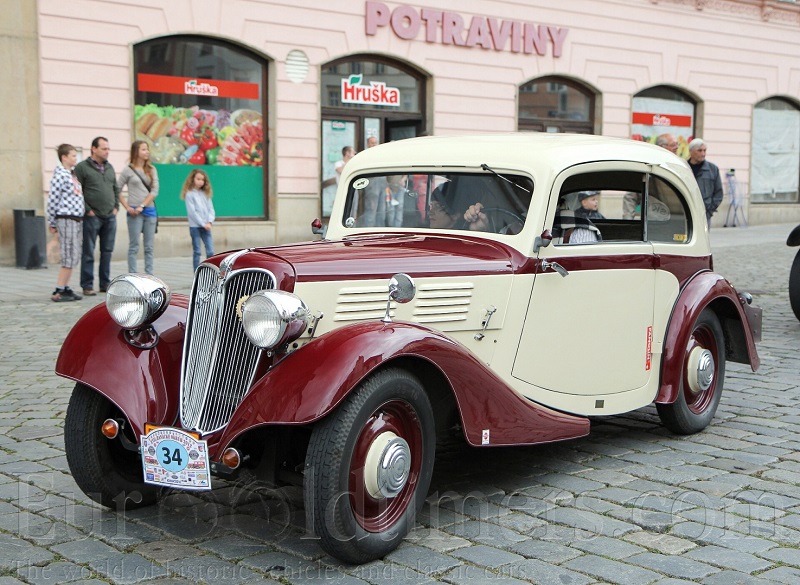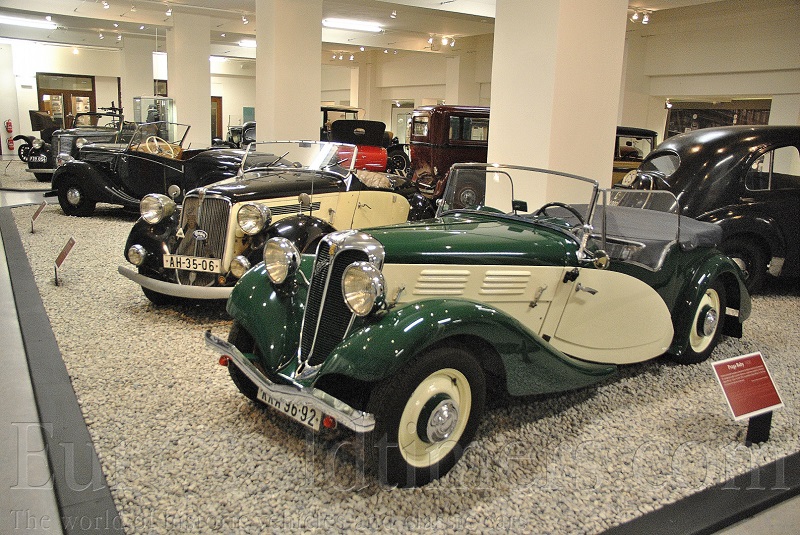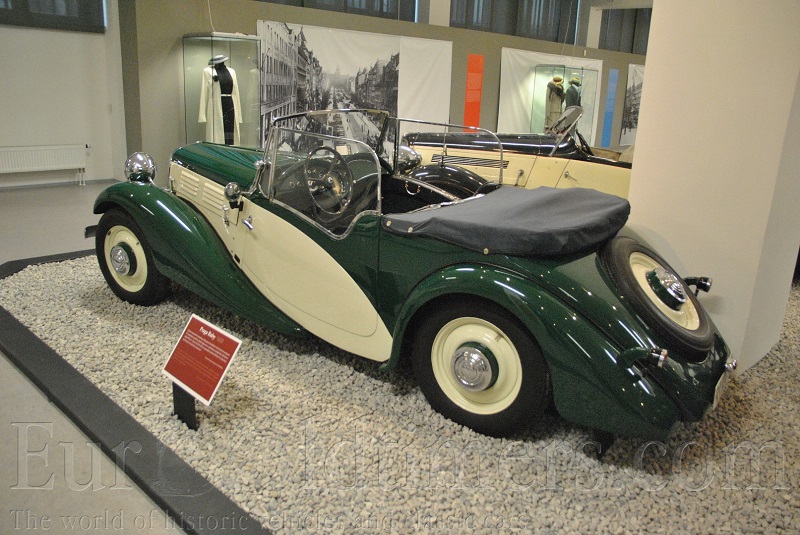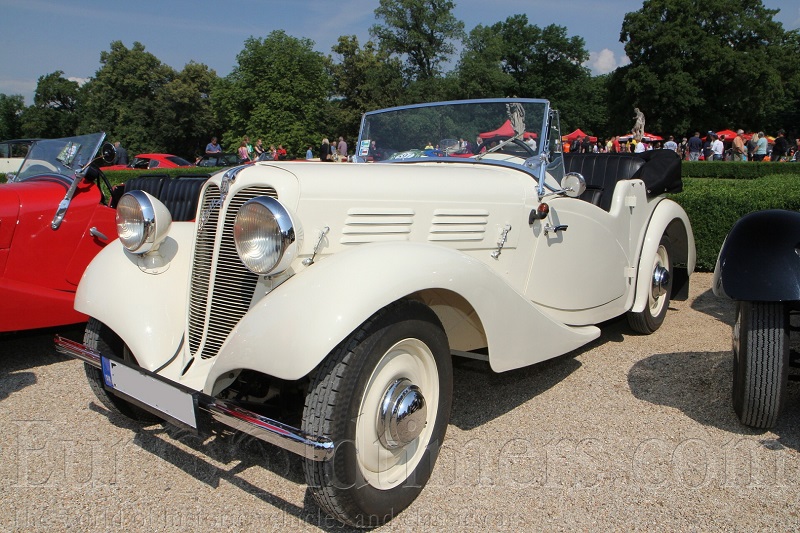 You can also see this pretty little car in action in the film, The Devil's Mistress, which we reviewed here.
Yes, I do believe this pretty little Baby goes on my wish list!
Thank you for your support – We appreciate you more than you know!
We know that you could spend hours, days, weeks and months finding some of this information yourselves – but at this website, we curate the best of what we find for you and place it easily and conveniently into one place. Please take a moment today to recognize our efforts and make a donation towards the operational costs of this site – your support keeps the site alive and keeps us searching for the best of our heritage to bring to you.


Remember, we rely solely on your donations to keep the project going.
Thank you in advance!
If you have not already subscribed to get TresBohemes.com delivered to your inbox, please use the form below now so you never miss another post.