Today we step aboard the Kazin Ferry located in the Berounka Valley, an area rich in old Bohemian history. We set sail below the legendary Kazín settlement on our way to Karlštejn.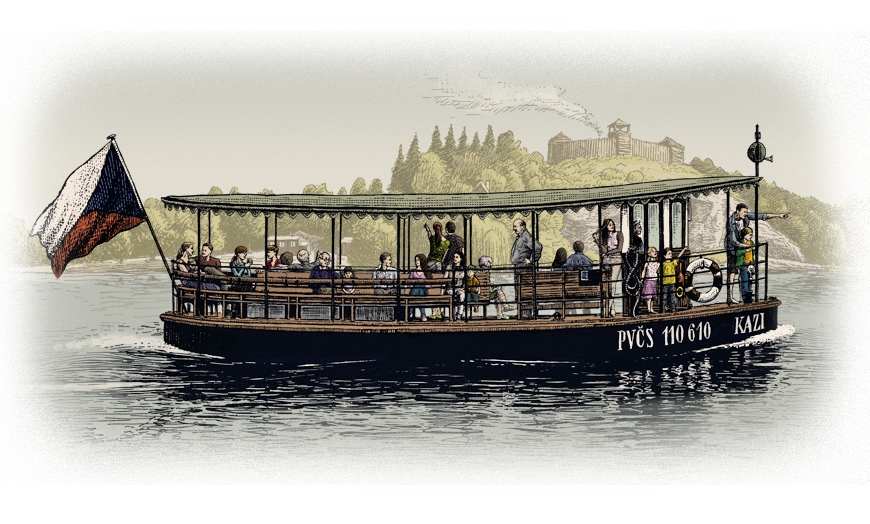 Aboard we discover the history of mythical Slavs, sailing the same route.
In fact, this is the oldest ferry route in all of Bohemia – dating all the way back to 1158.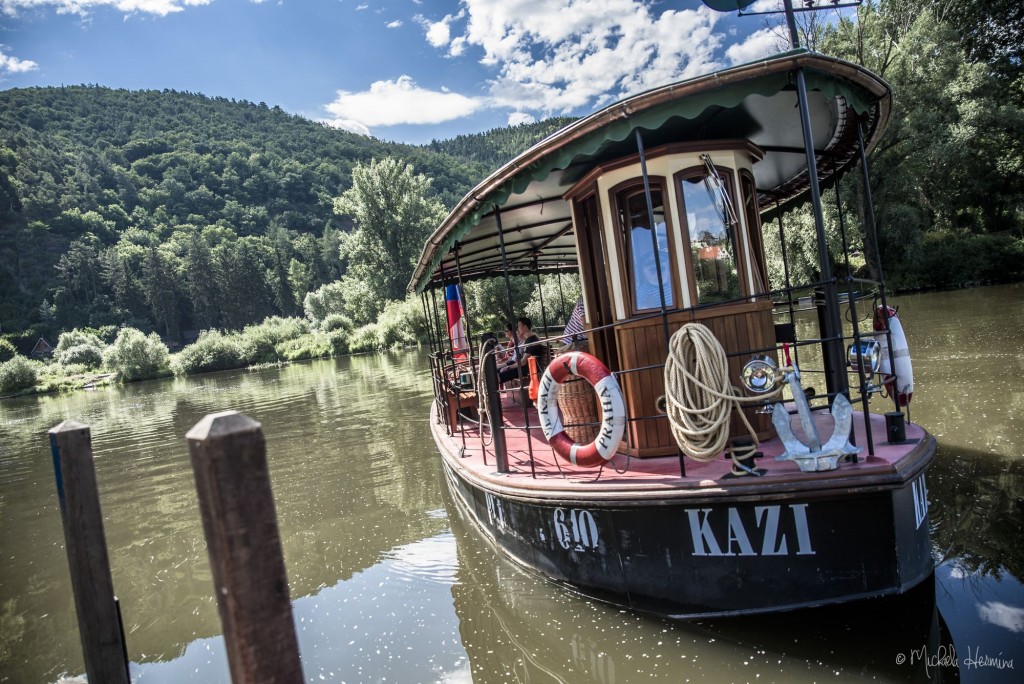 This beautiful area was once the royal settlement of the Bohemian princess Kazi, sister of  Libuše, the legendary ancestor of the Přemyslid dynasty and the Czech people as a whole.
According to legend, Libuše was the youngest but wisest of three sisters, who became queen after their father died; she married a ploughman, Přemysl, with whom she founded the Přemyslid dynasty, and prophesied and founded the city of Prague in the 8th century. Kazi, who once lived here was a healer and their other sister Teta was a magician.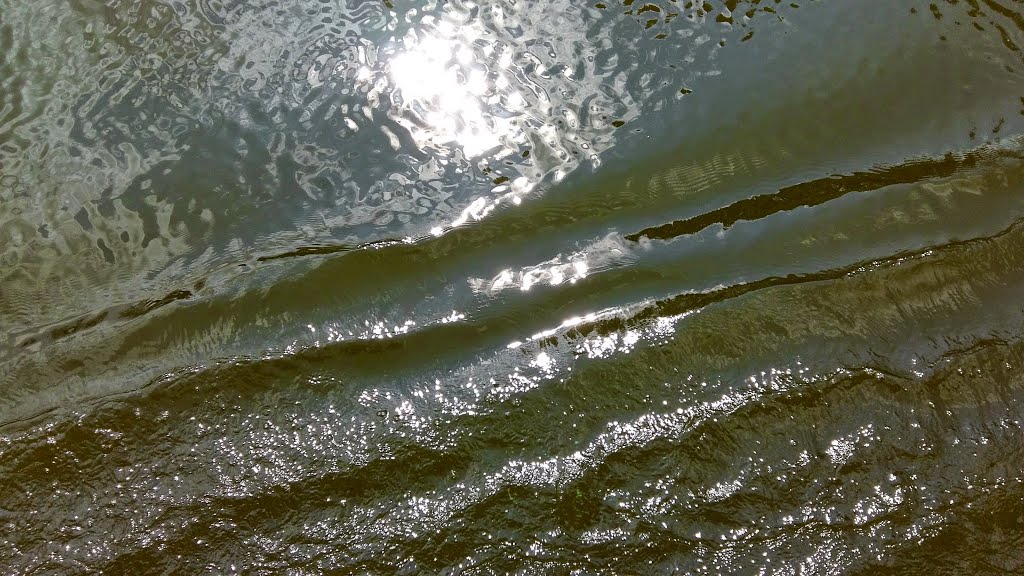 The Berounka is a river in the Czech Republic, the largest left tributary of Vltava river.
Berounka enters the Vltava on the edge of Prague. Berounka is a bit unusual as it has no spring. Instead, it is formed by junction of four rivers from the Pilsen basin – Mže, Radbuza, Úhlava, and Úslava.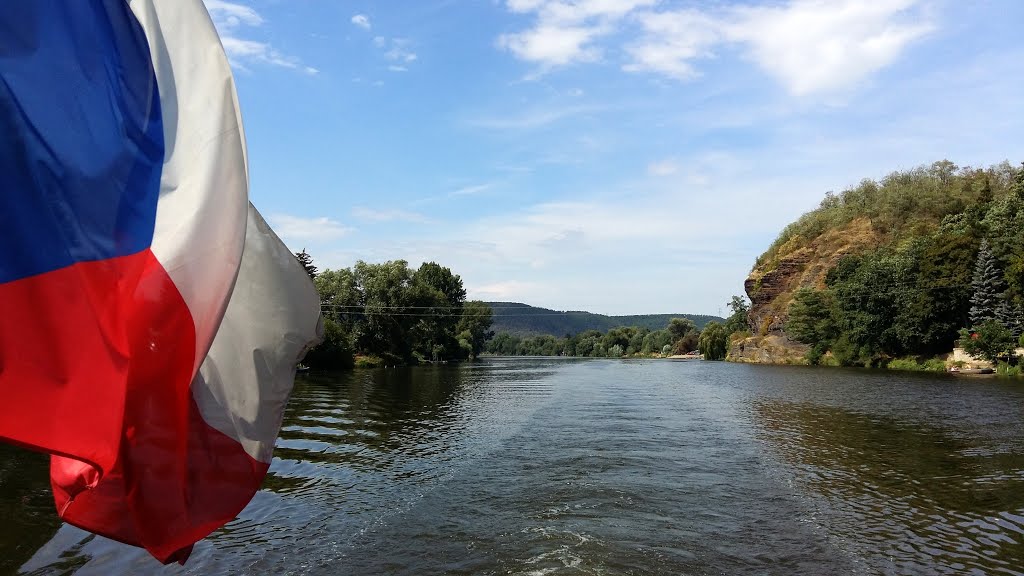 The Berounka river was a busy waterway during the reign of King Charles IV in the 14th century; at first it was used mainly for transporting sandstone blocks for the construction of Charles Bridge and for log driving which means for transporting wood to Prague.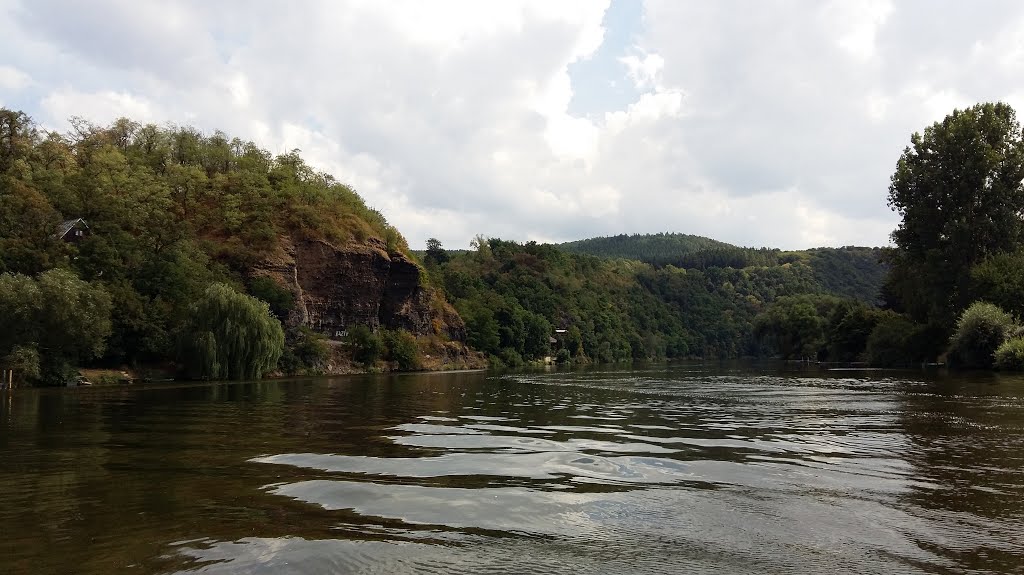 The Berounka river is a favourite destination among canoeists, who enjoy the picturesque sceneries around, especially when it flows along the Krivoklátsko Landscape Protected Area where three castle ruins tower over the Berounka river valley.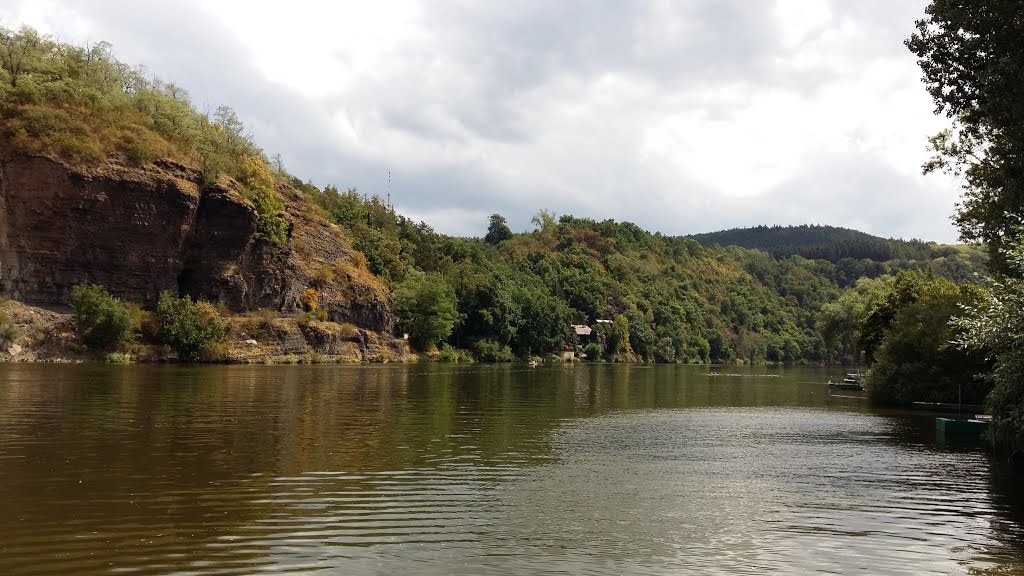 The Kazin Ferry is located right opposite of hill with ruins of Kazin castle.
It is environmentally friendly, ecological and has been approved and authorised by the State Navigation Authority and the Berounka River Basin Authority (Povodí Berounky).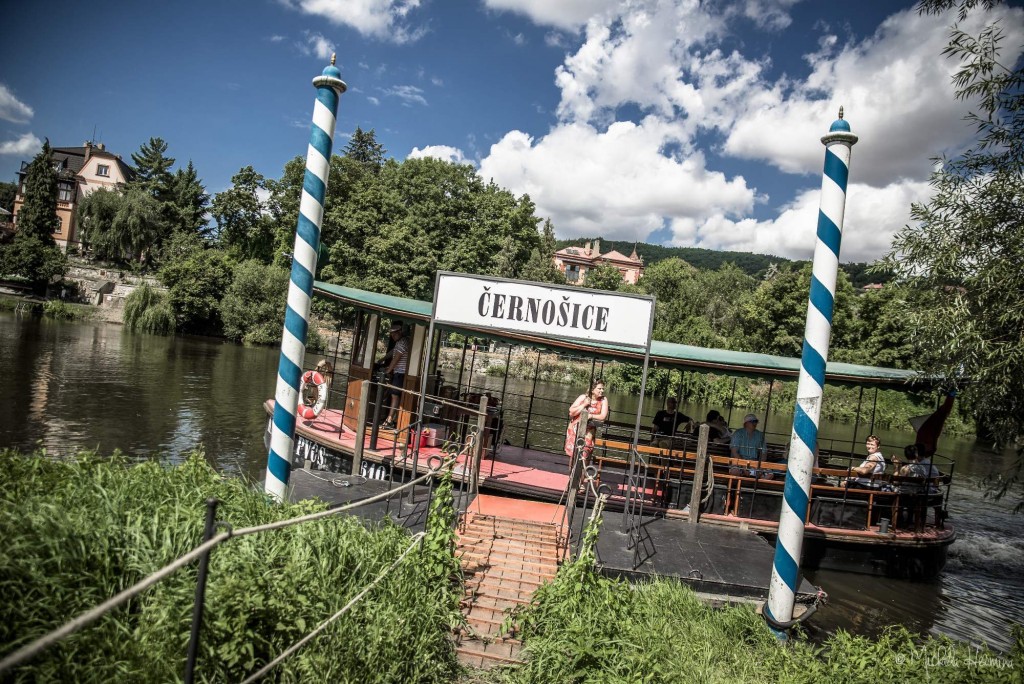 Join us for a ride…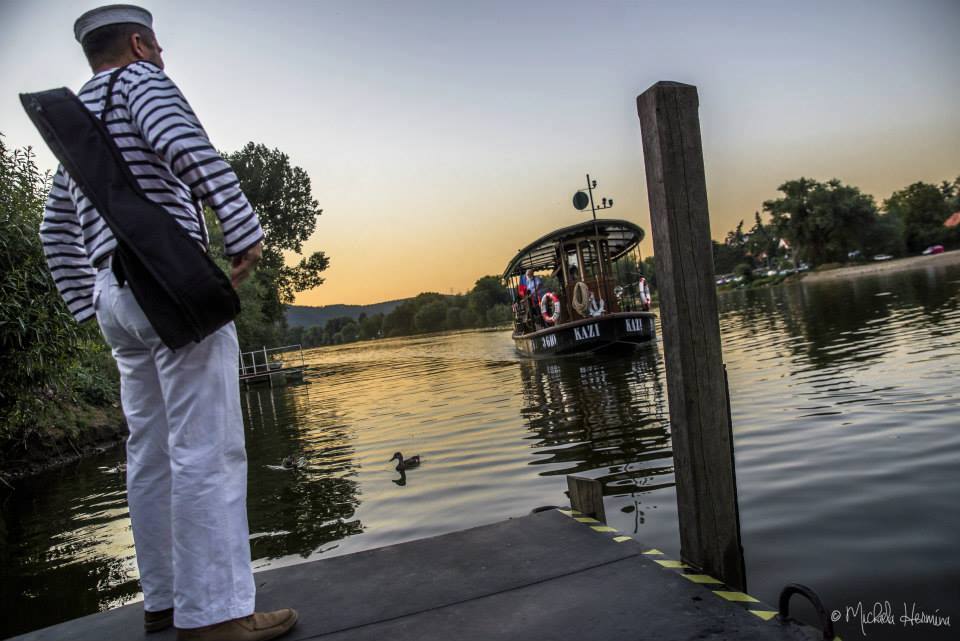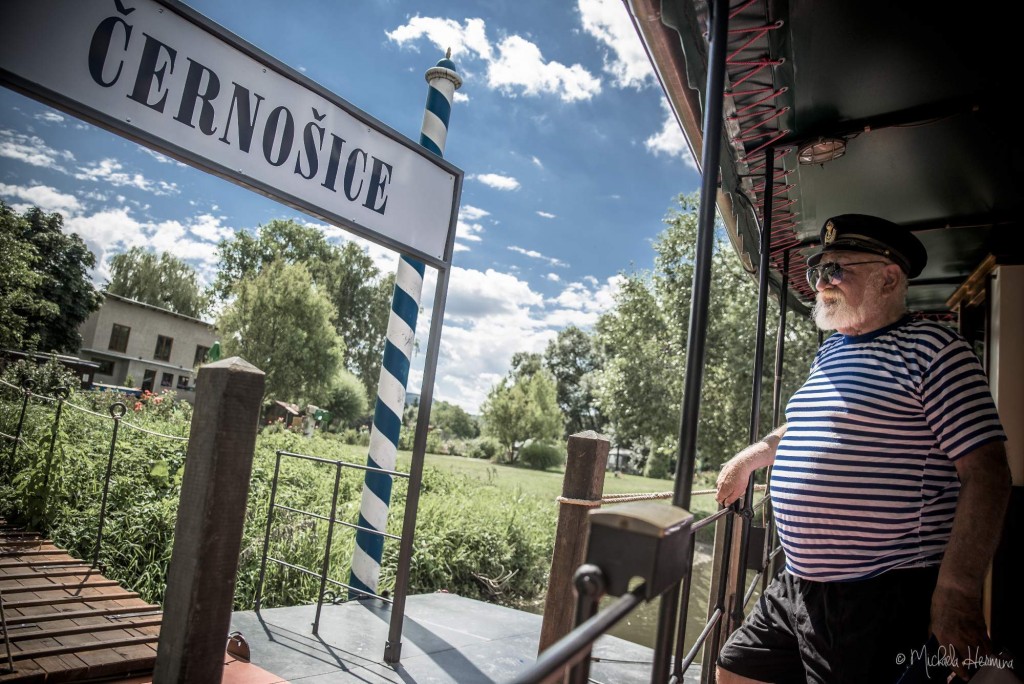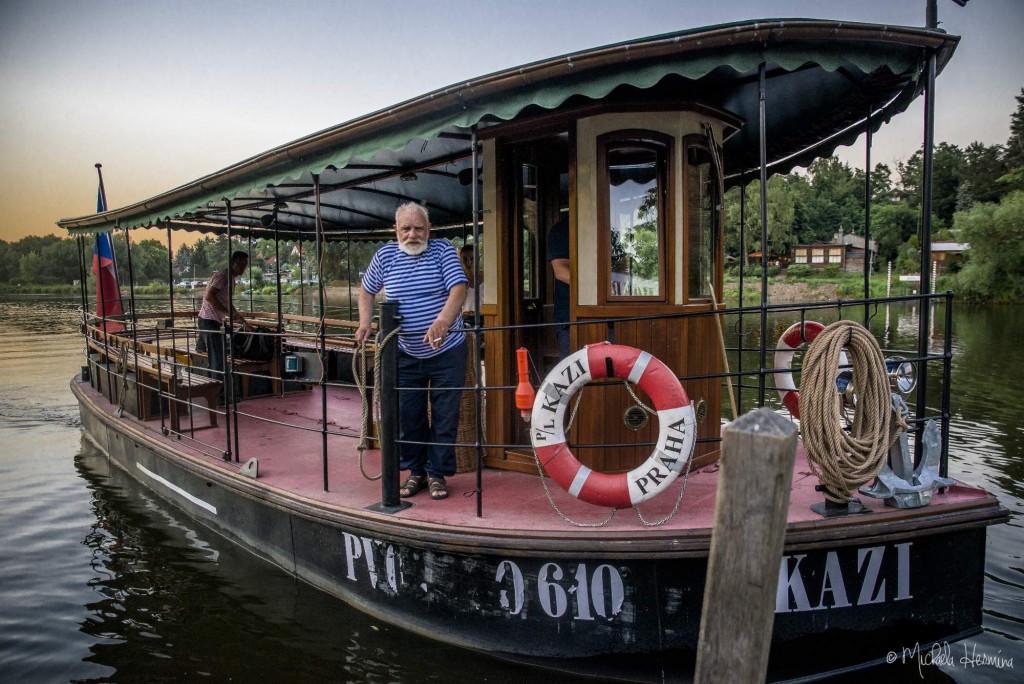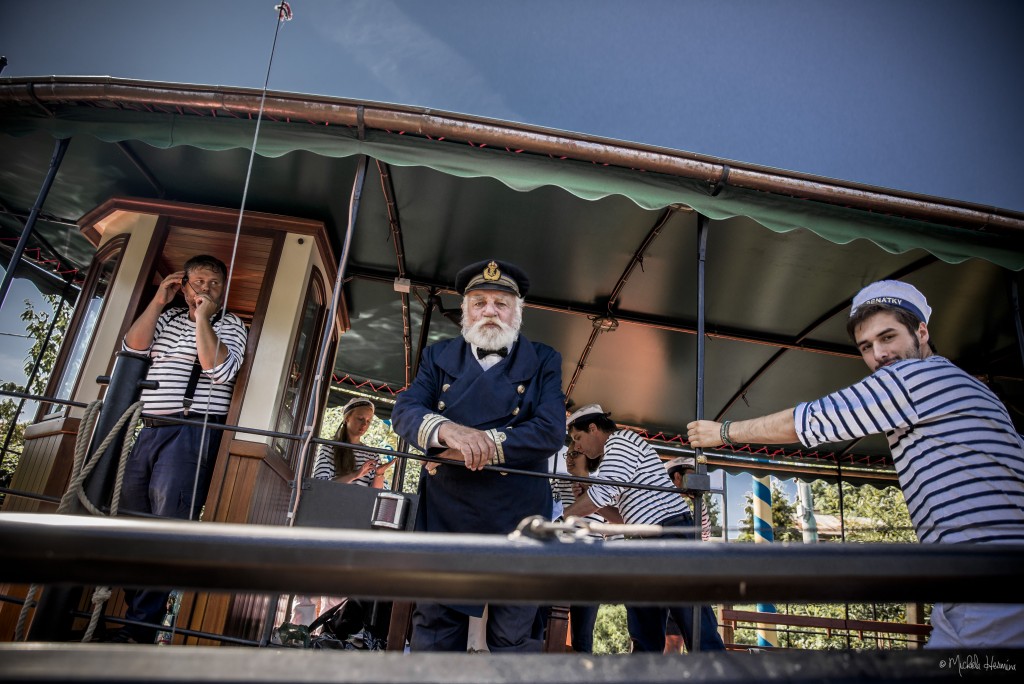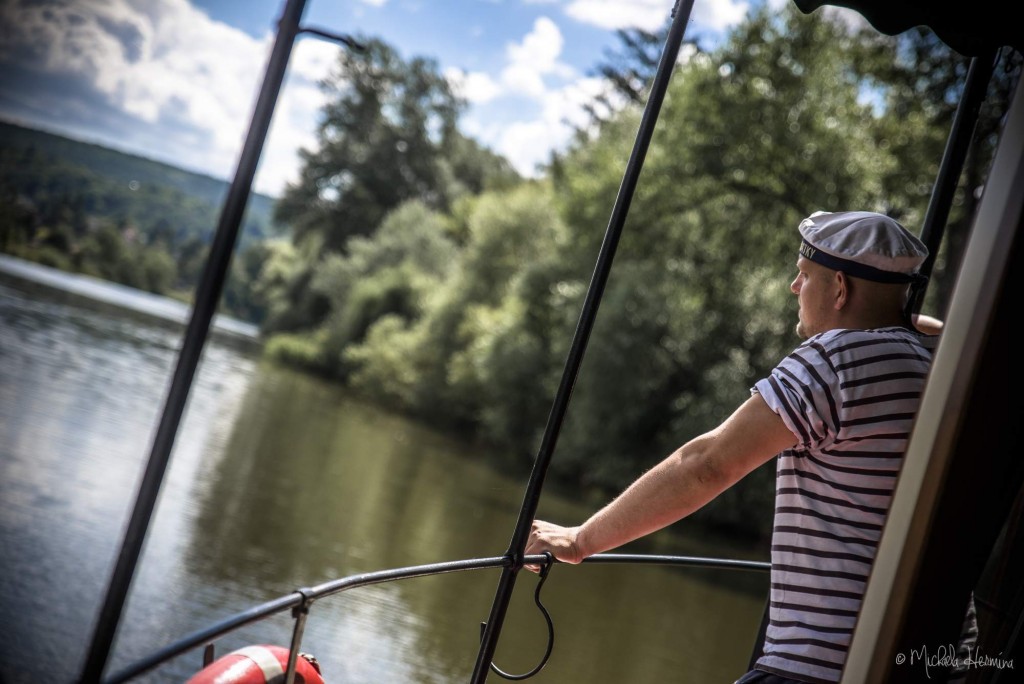 Now that we're all aboard…
Let's explore the area shall we?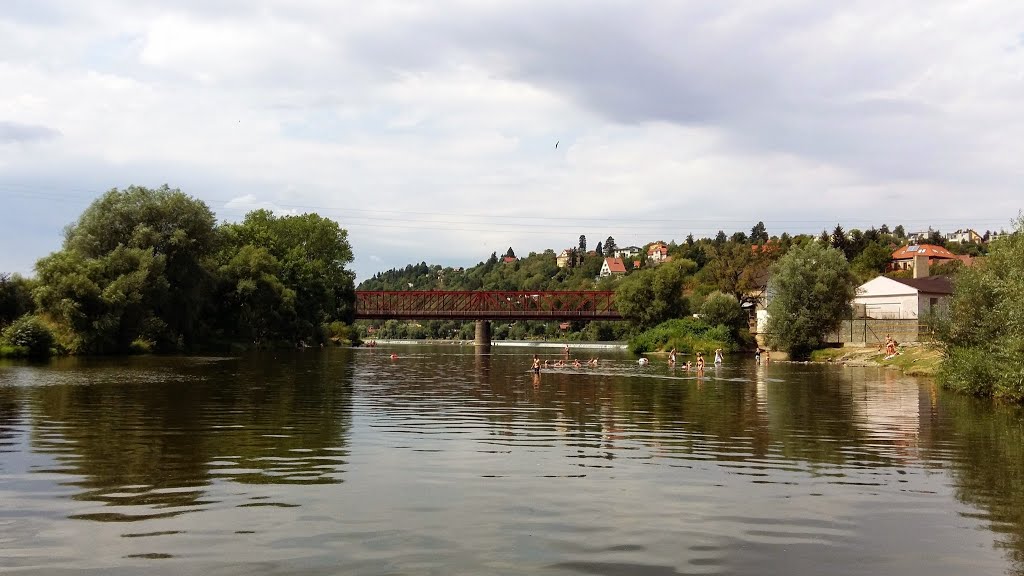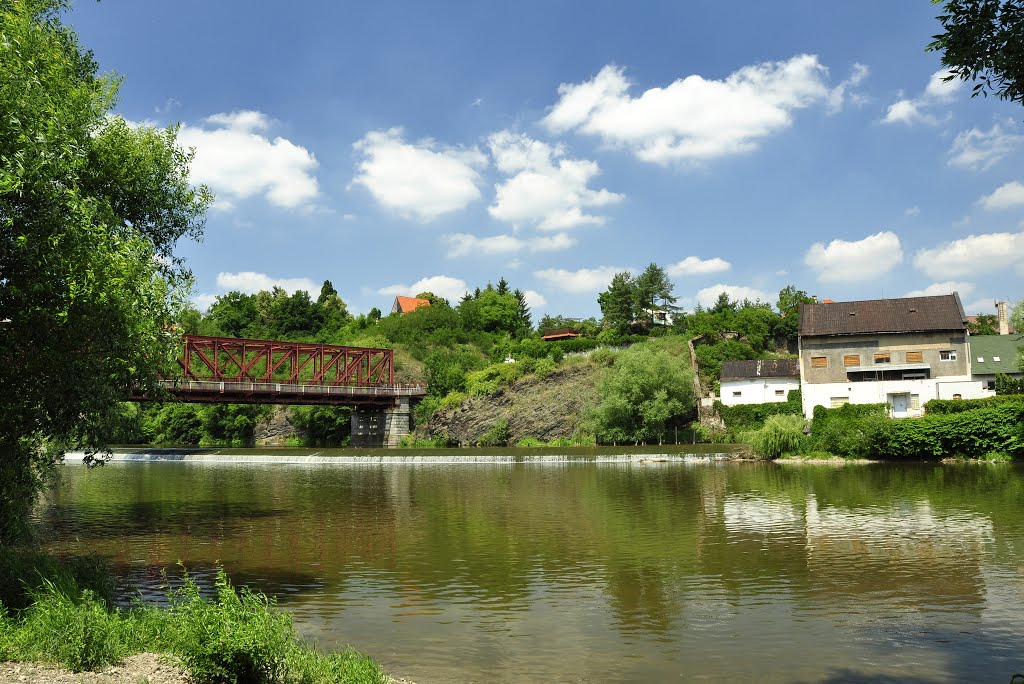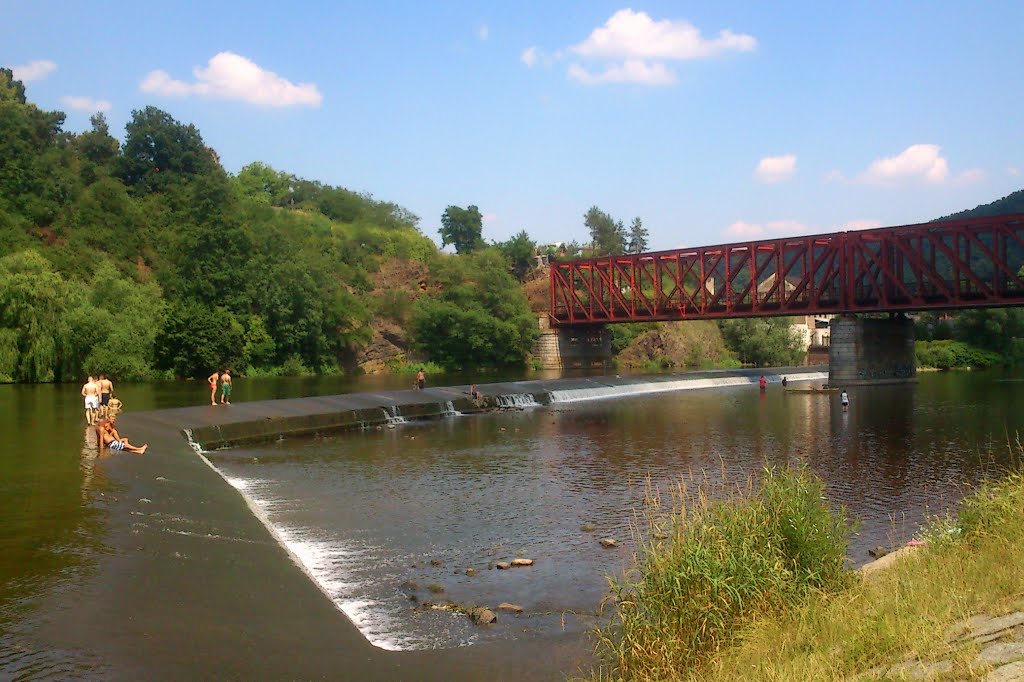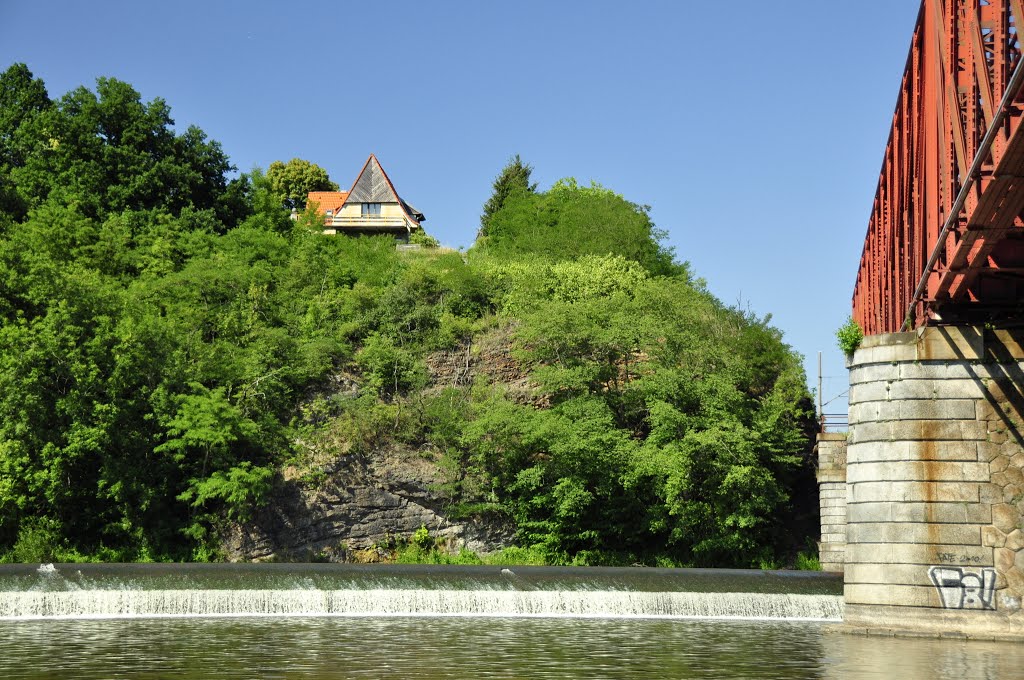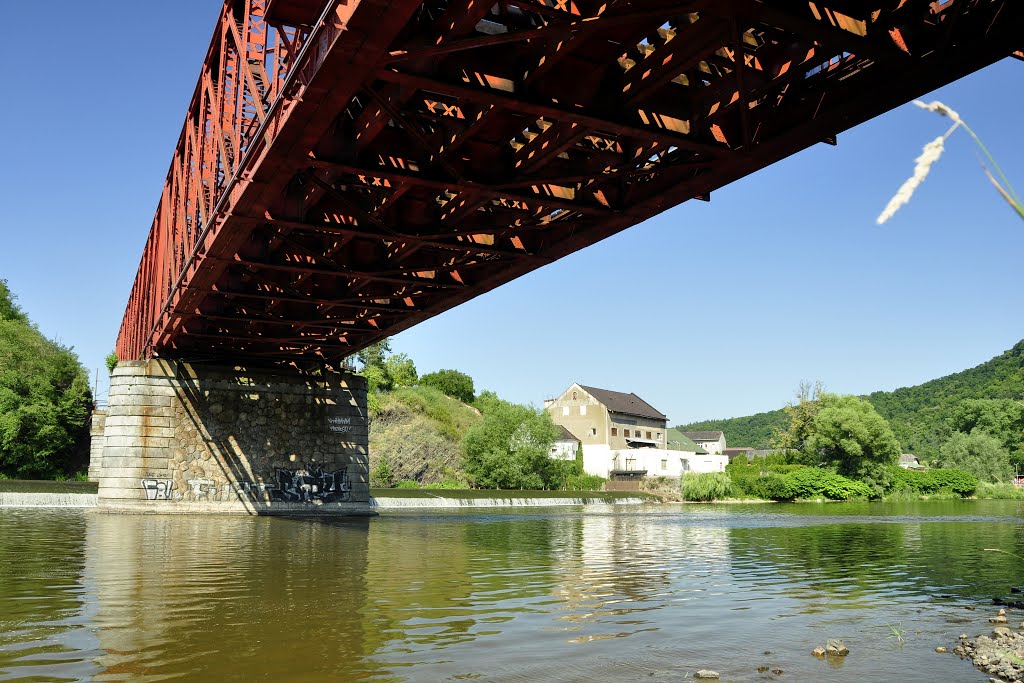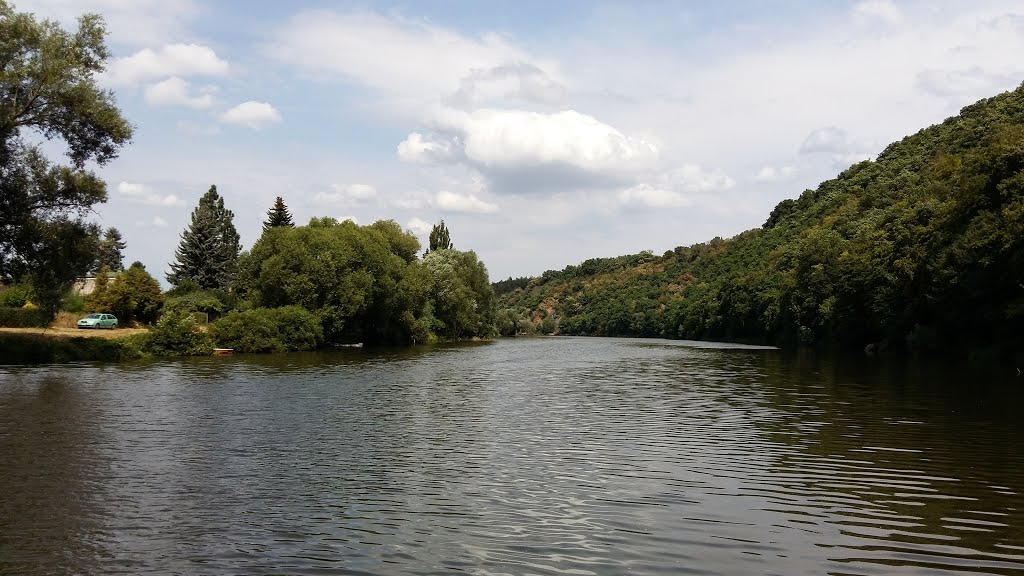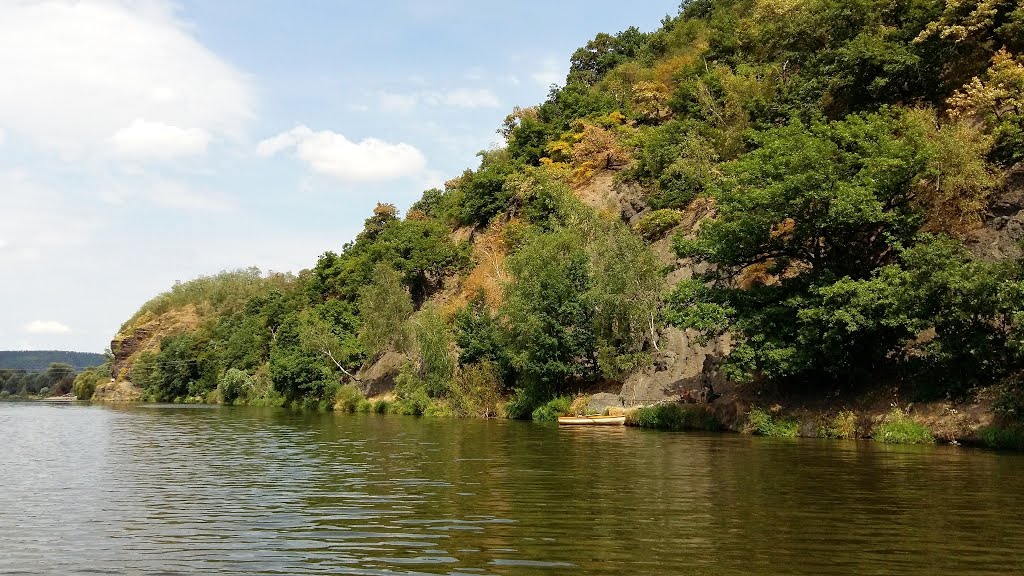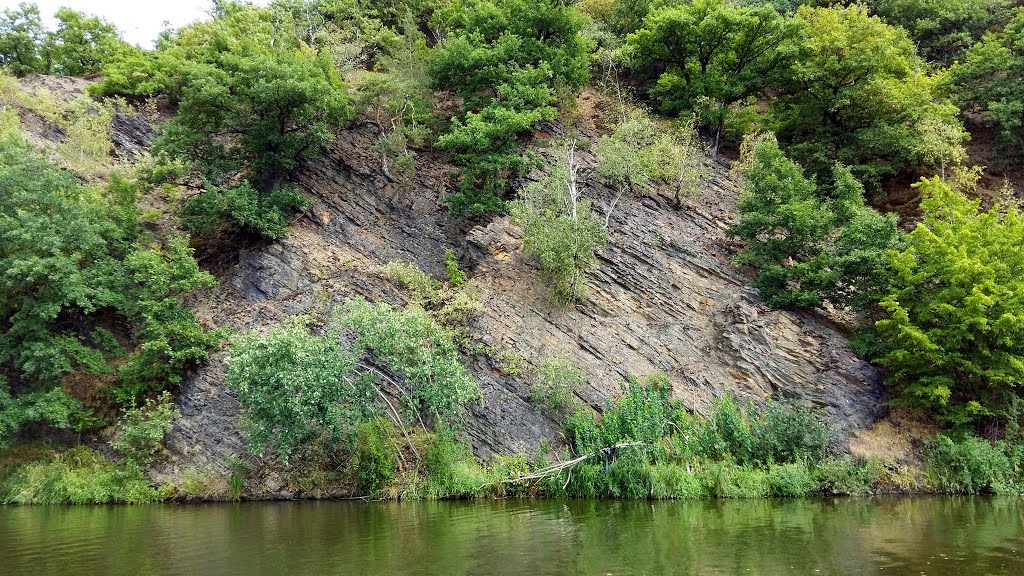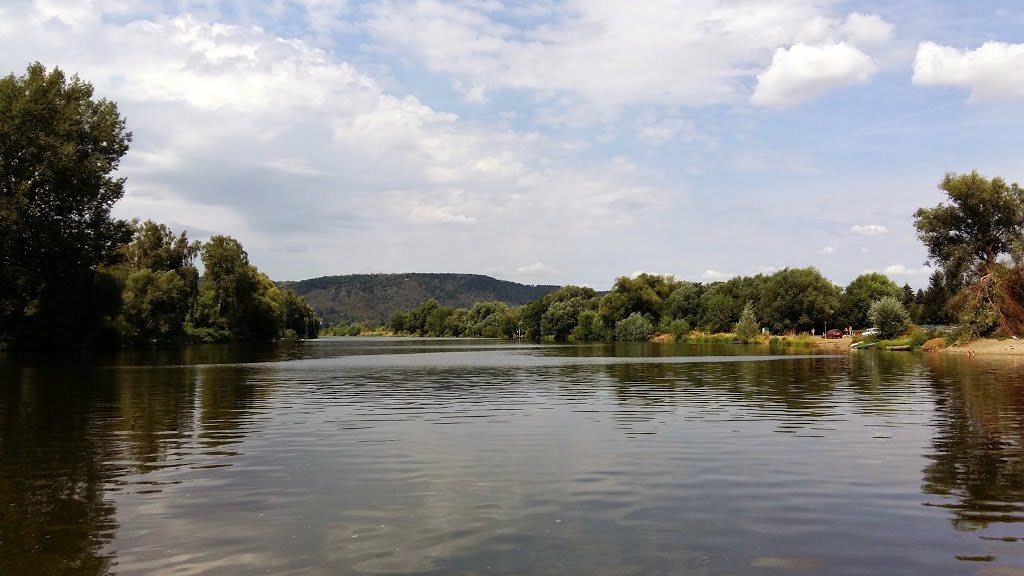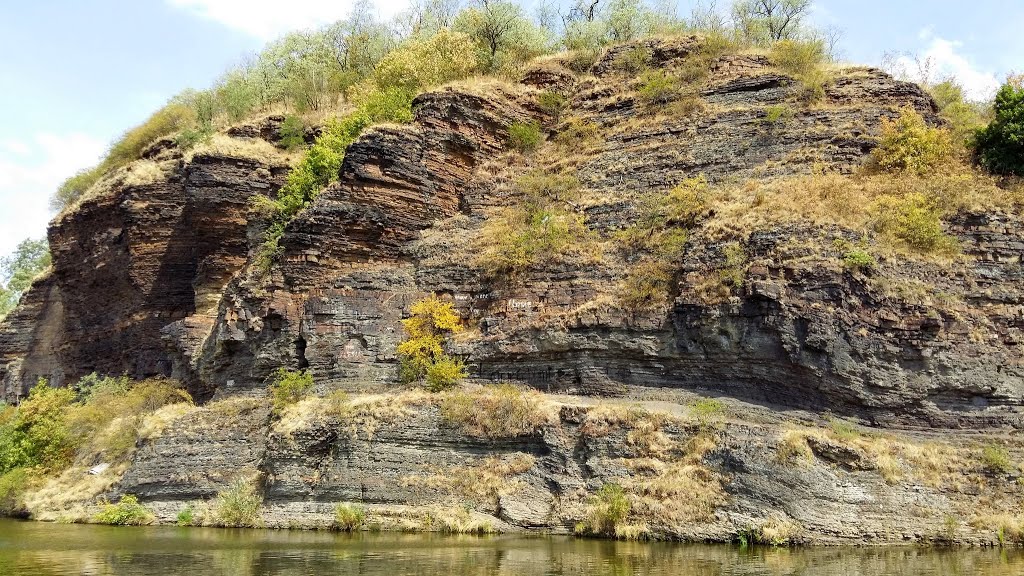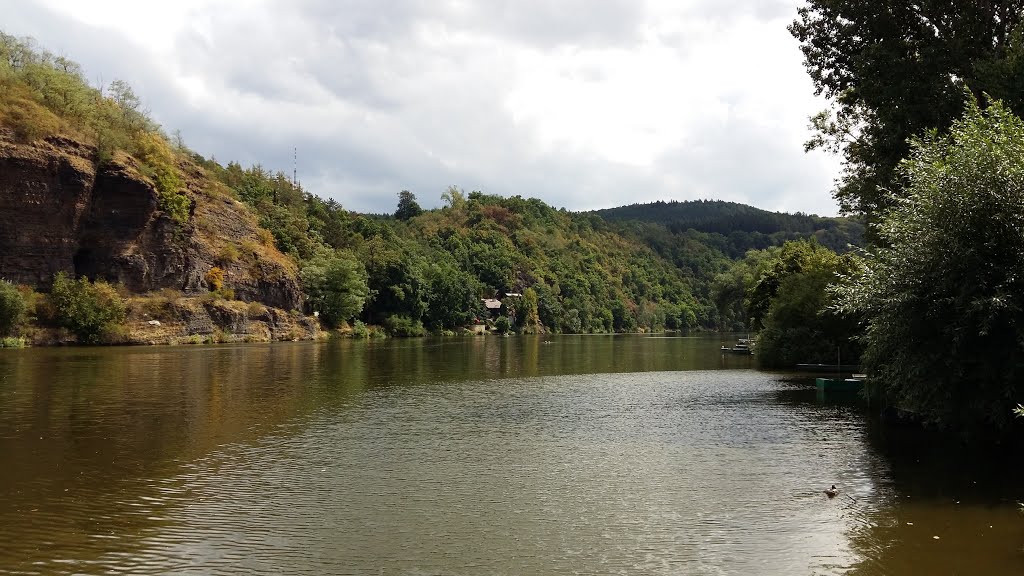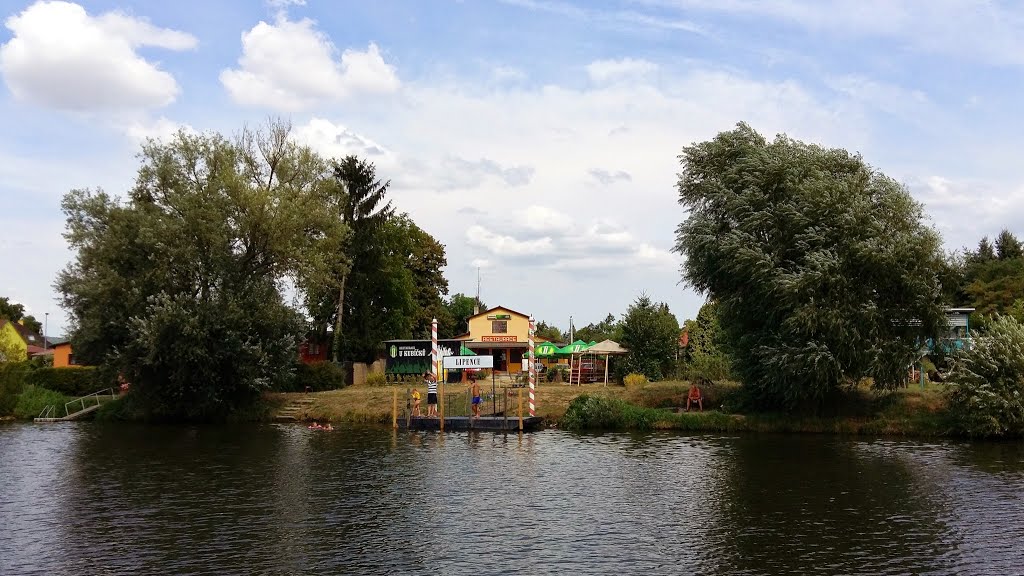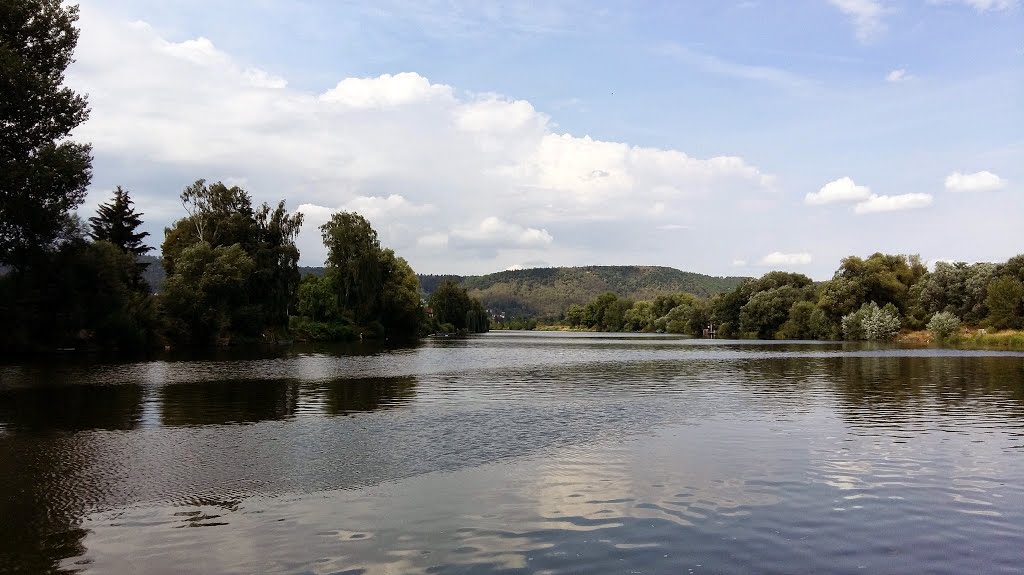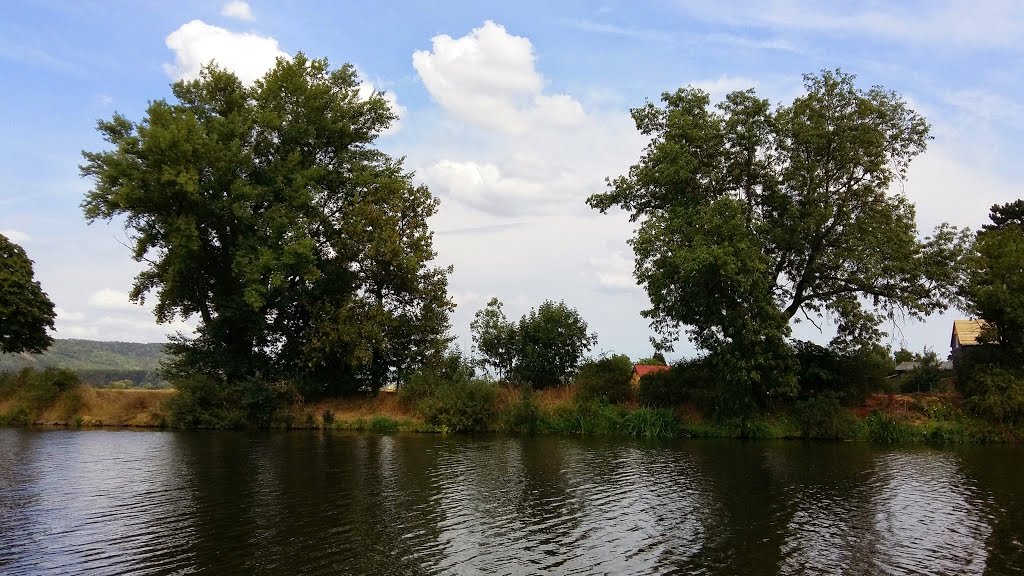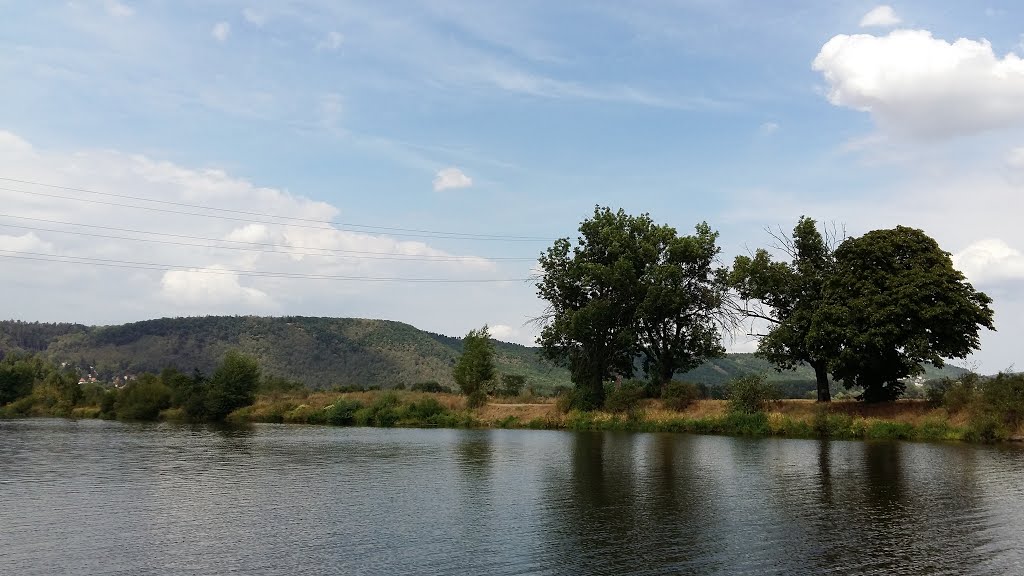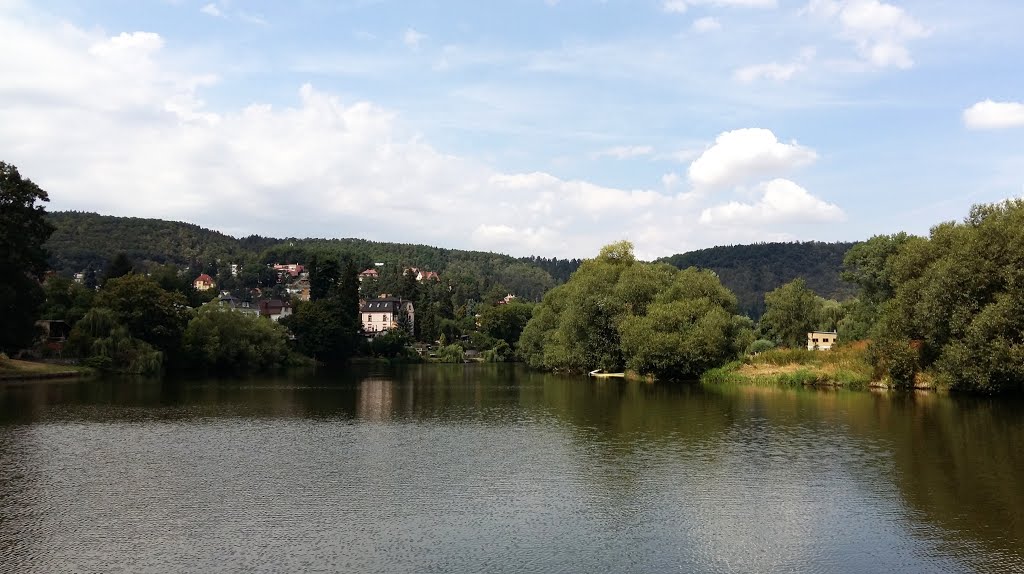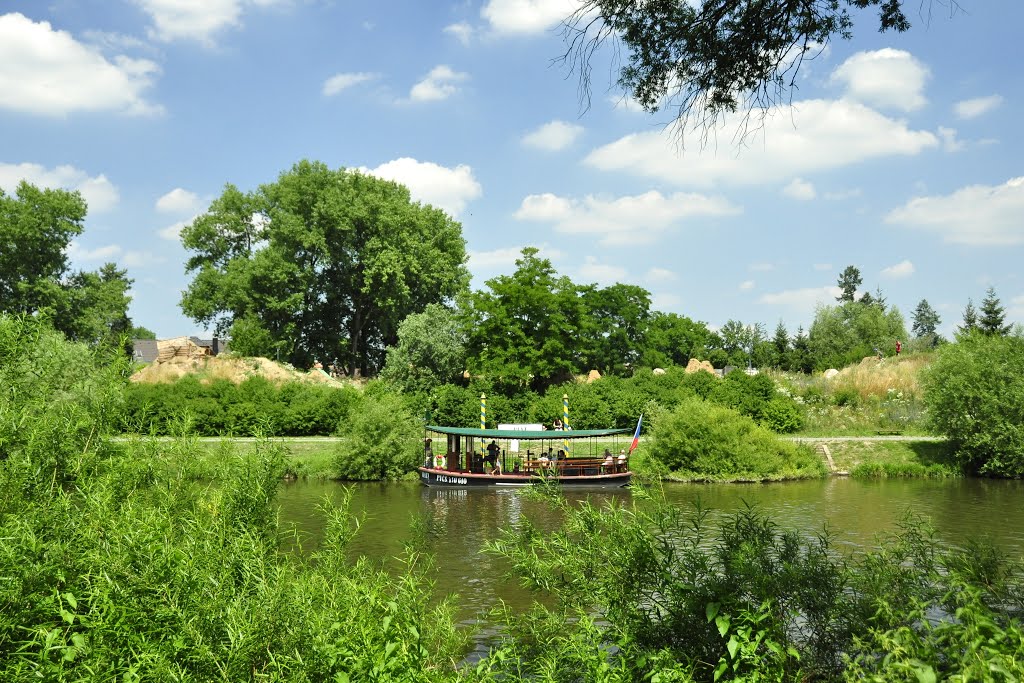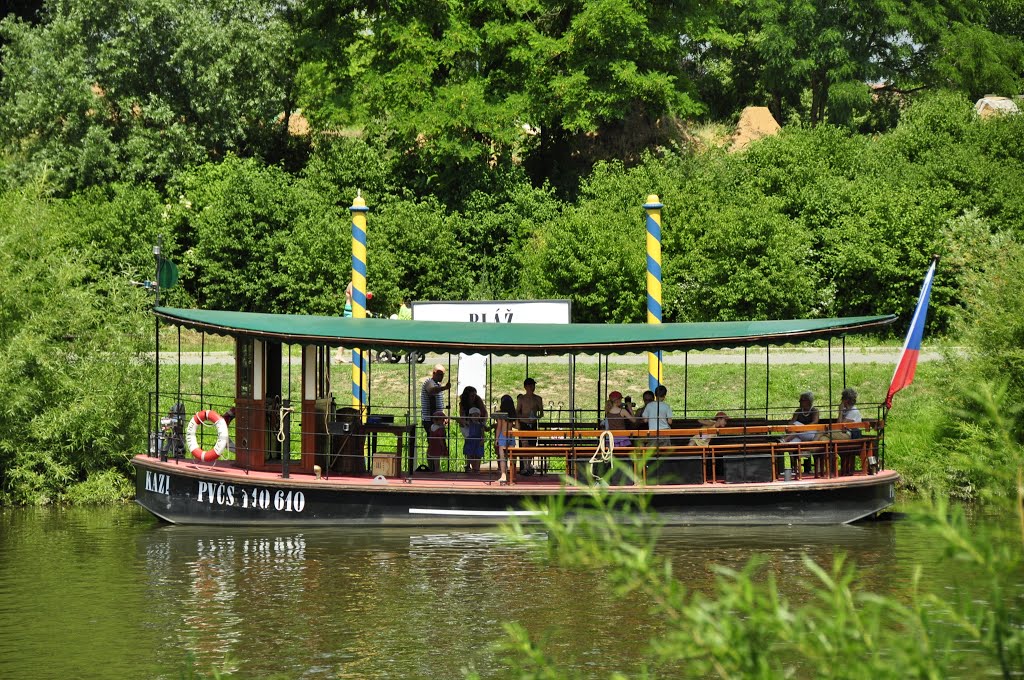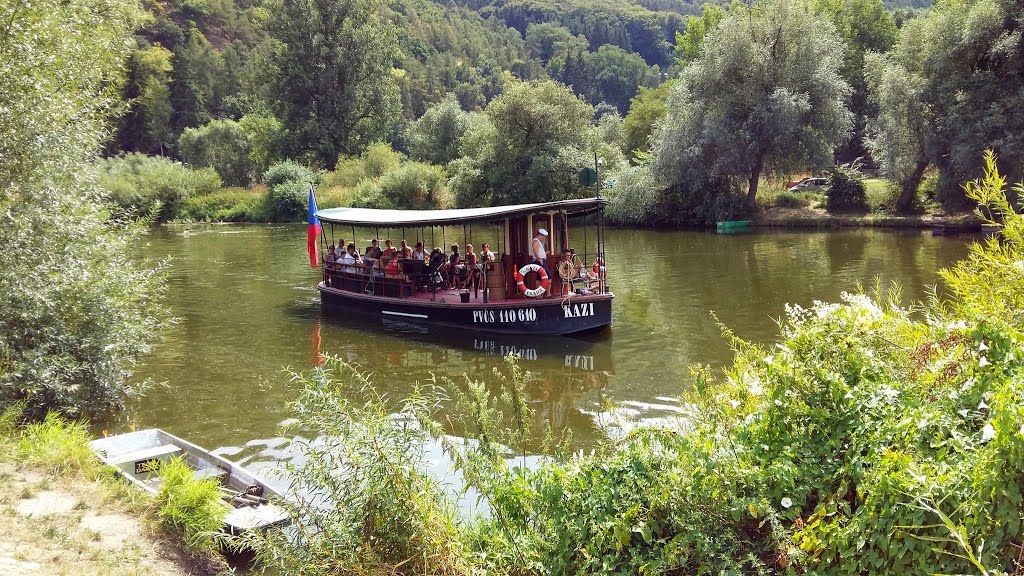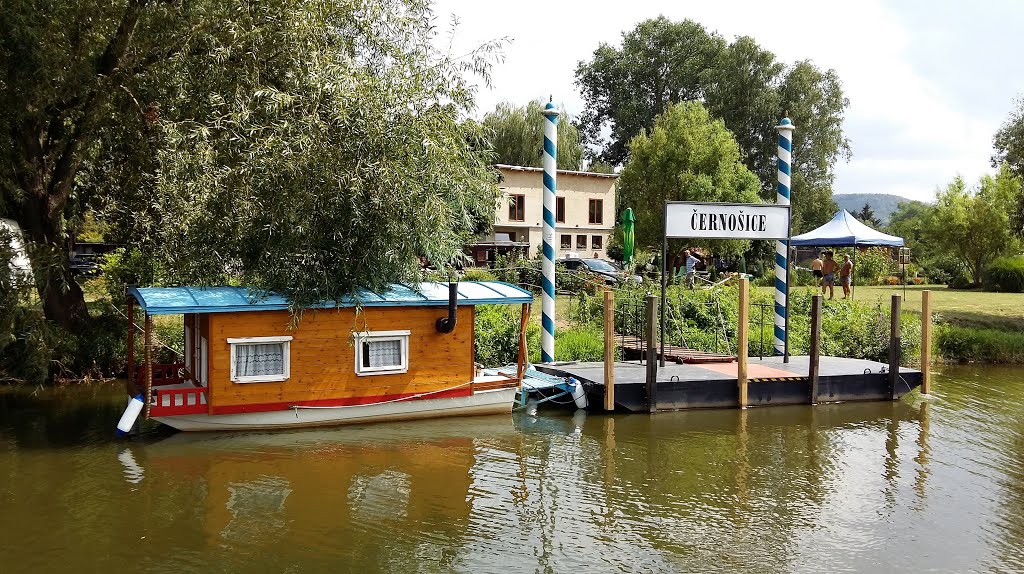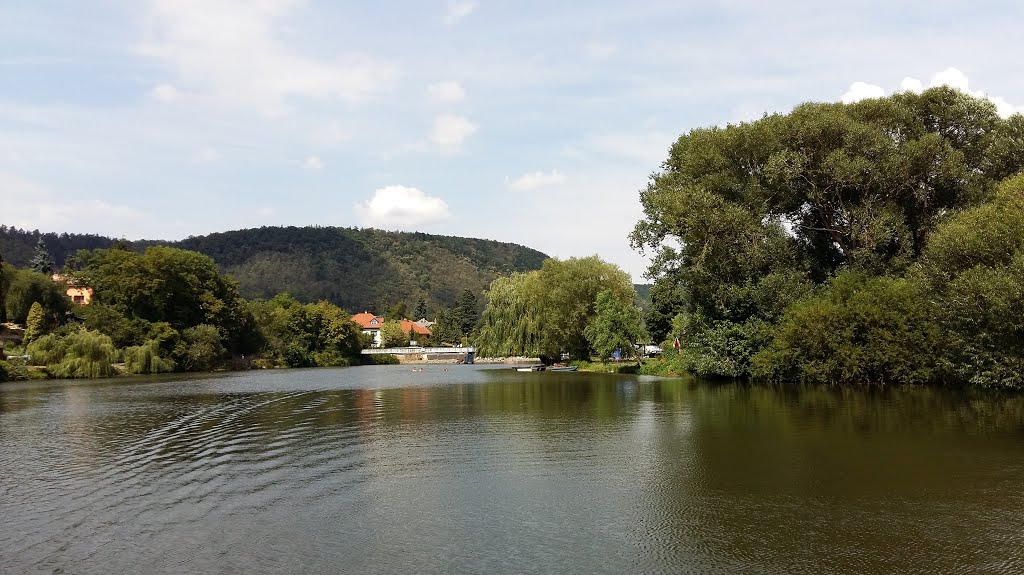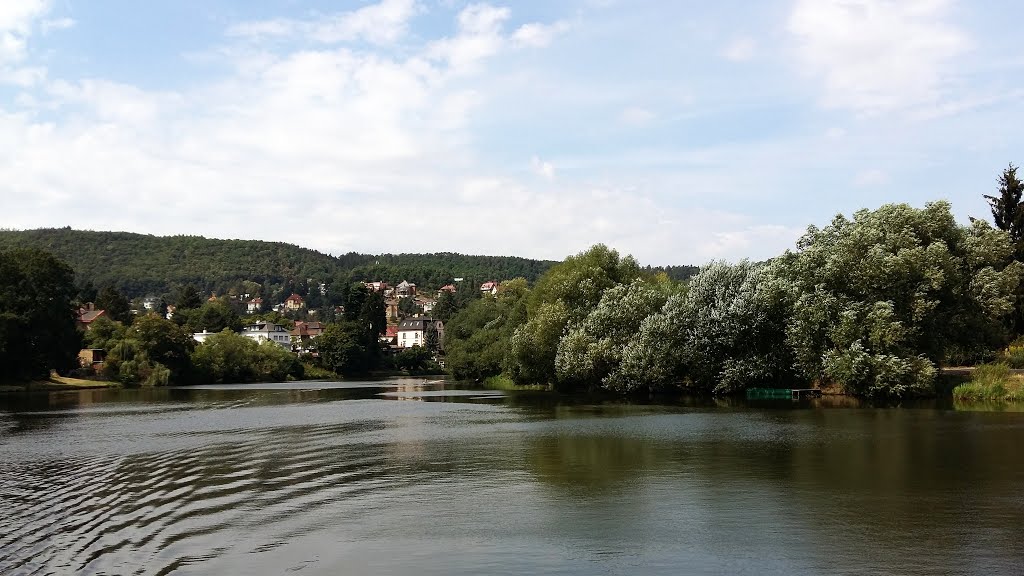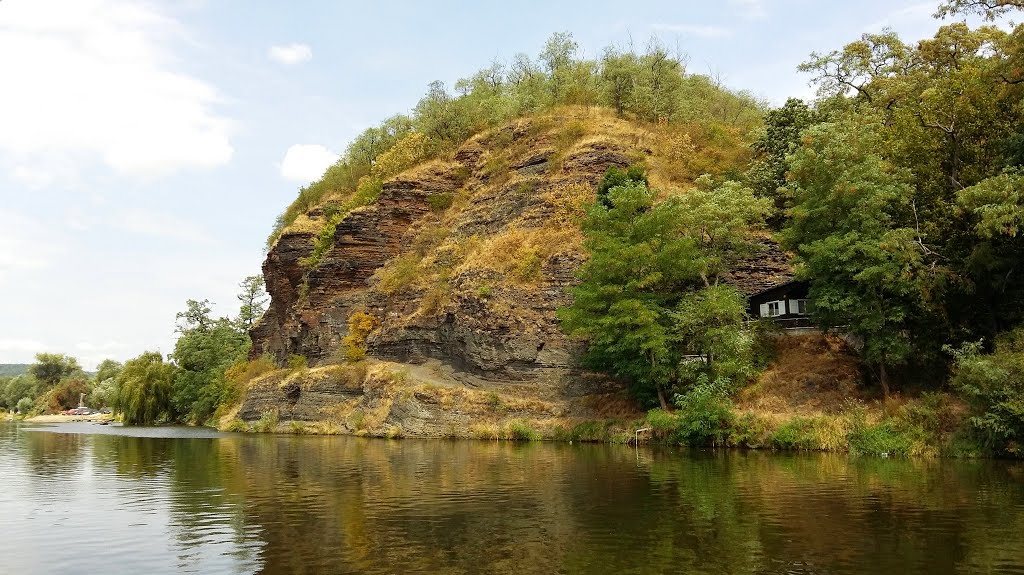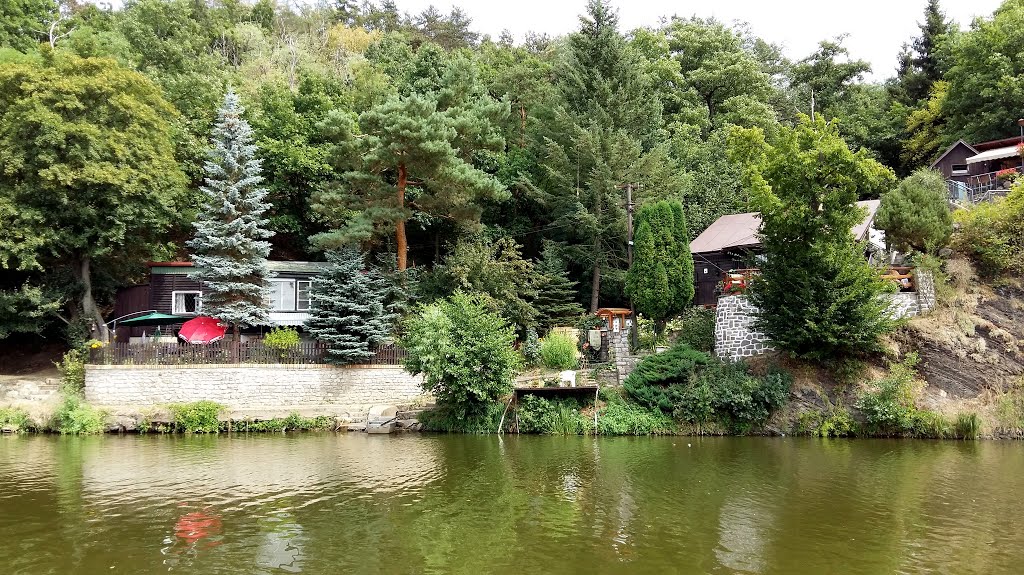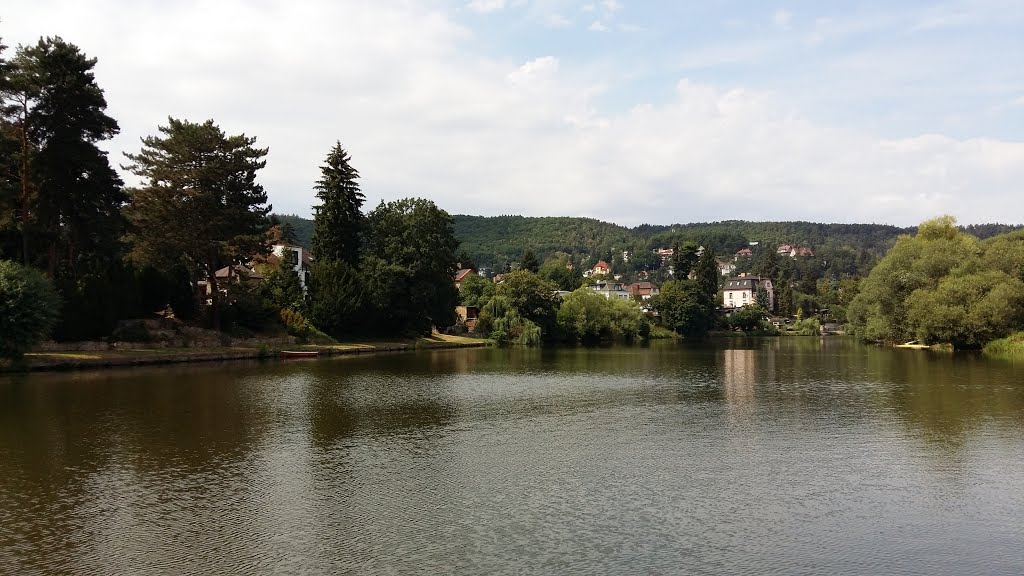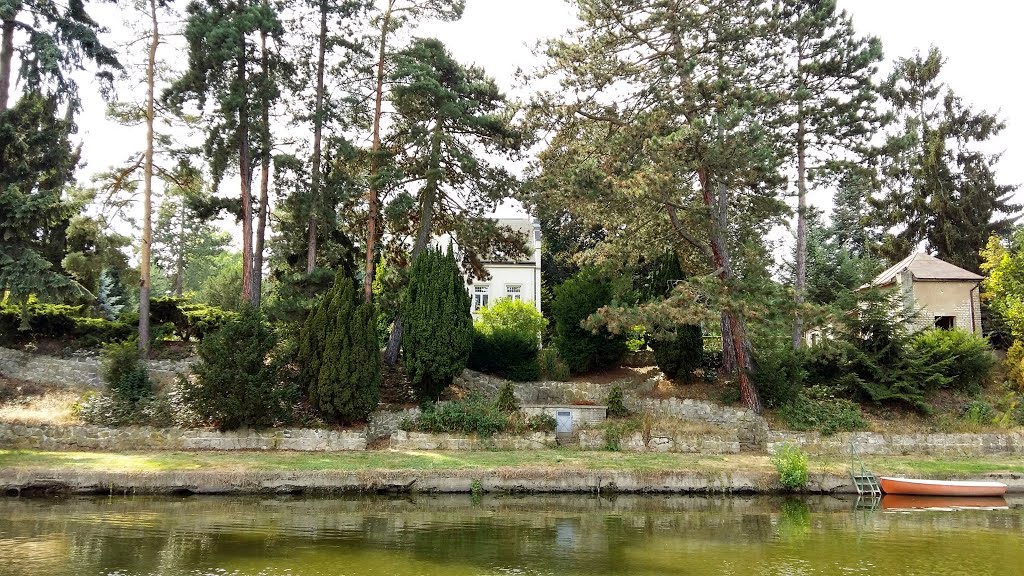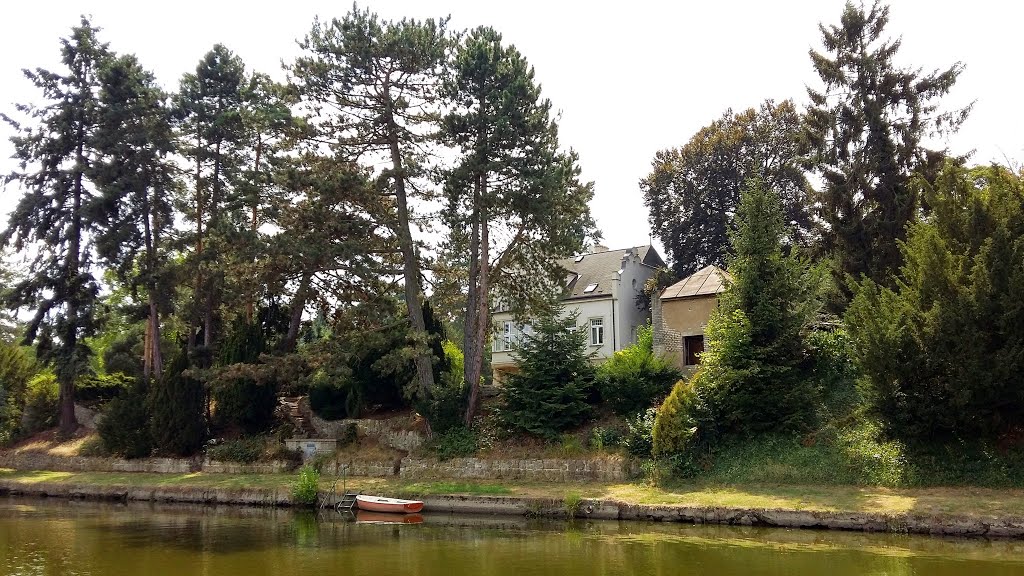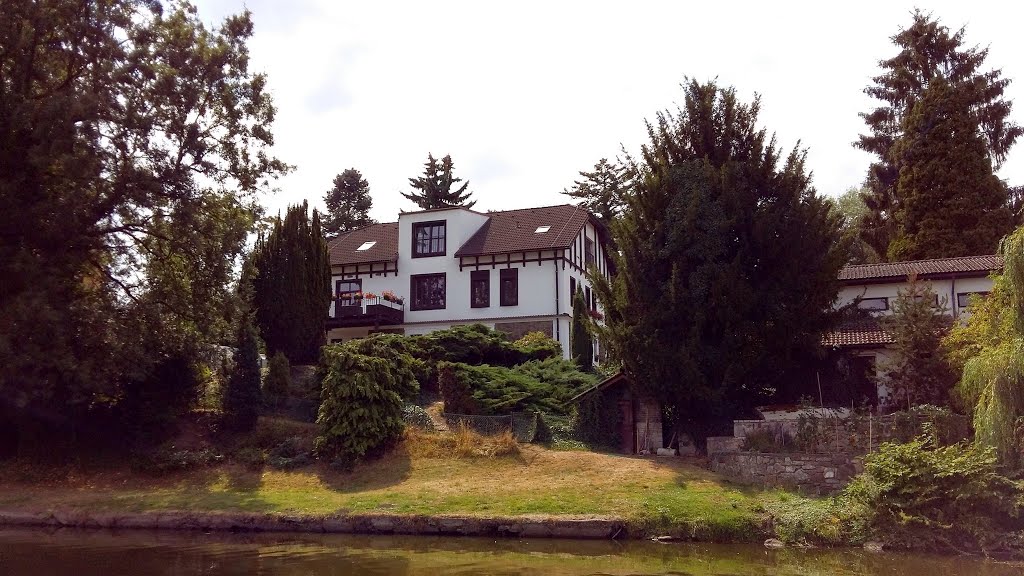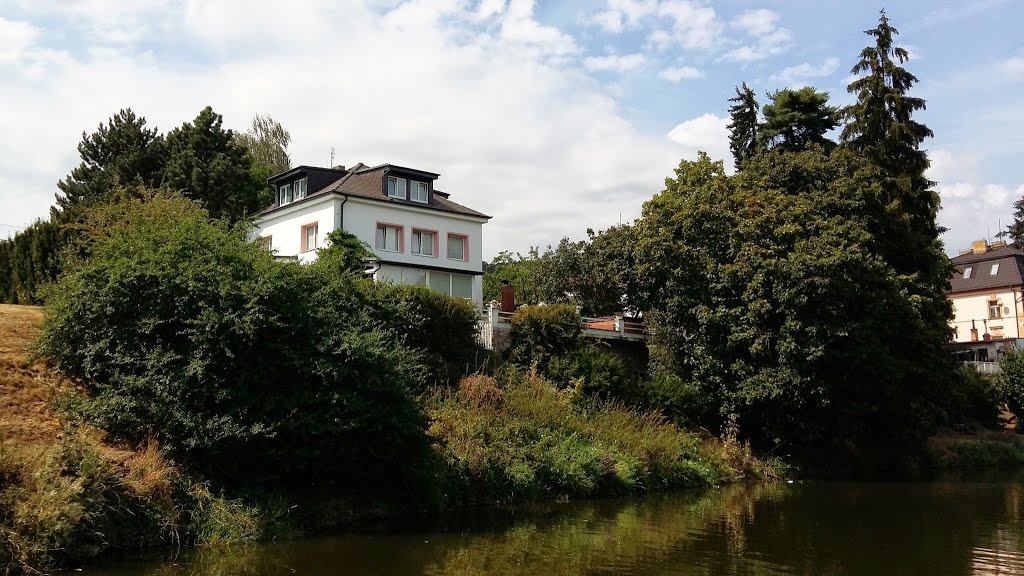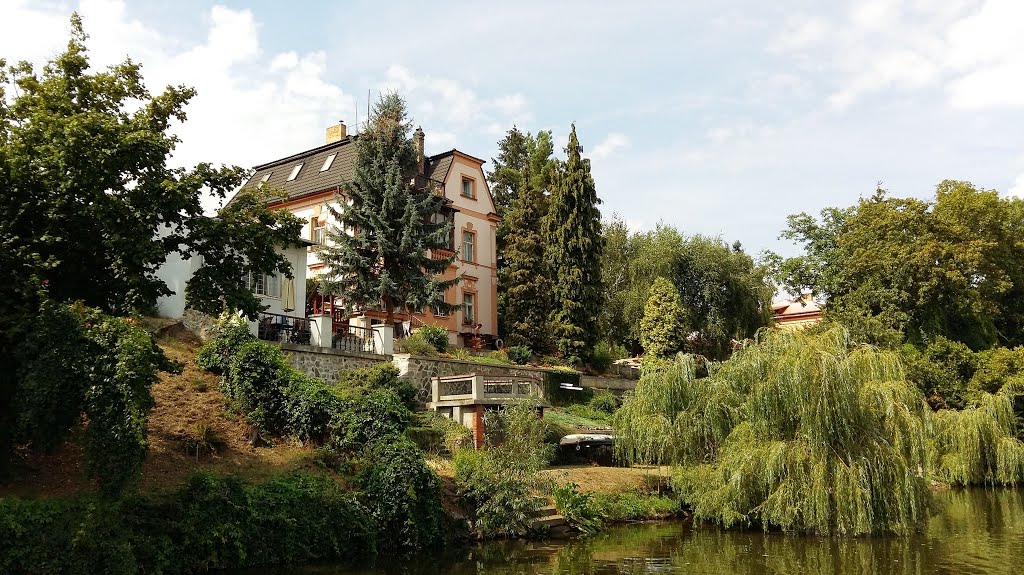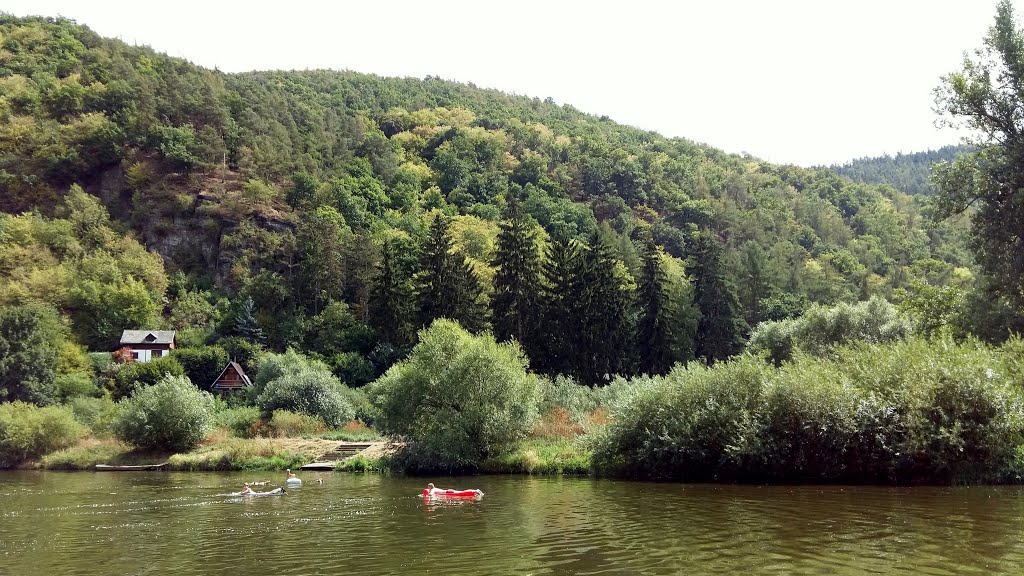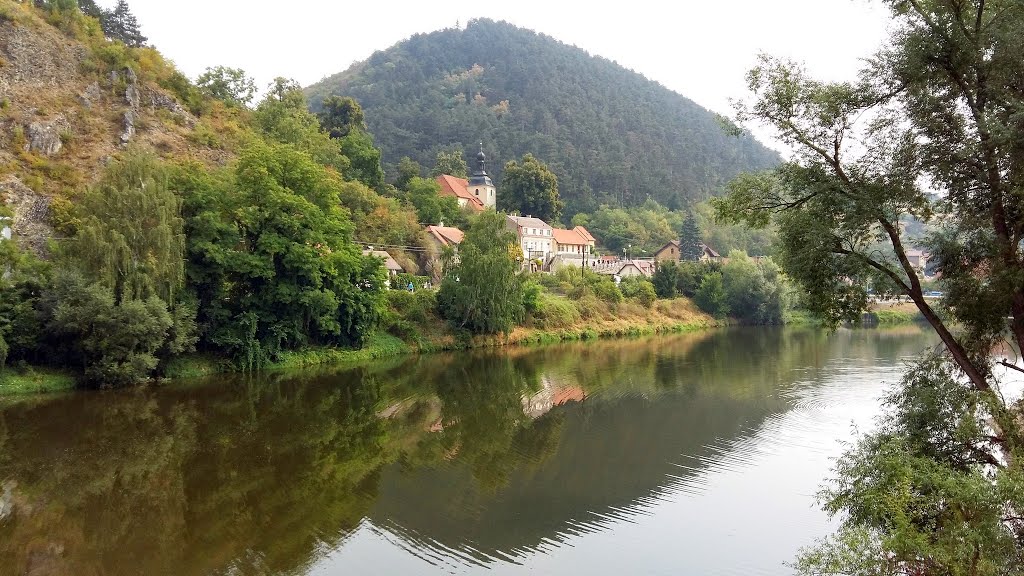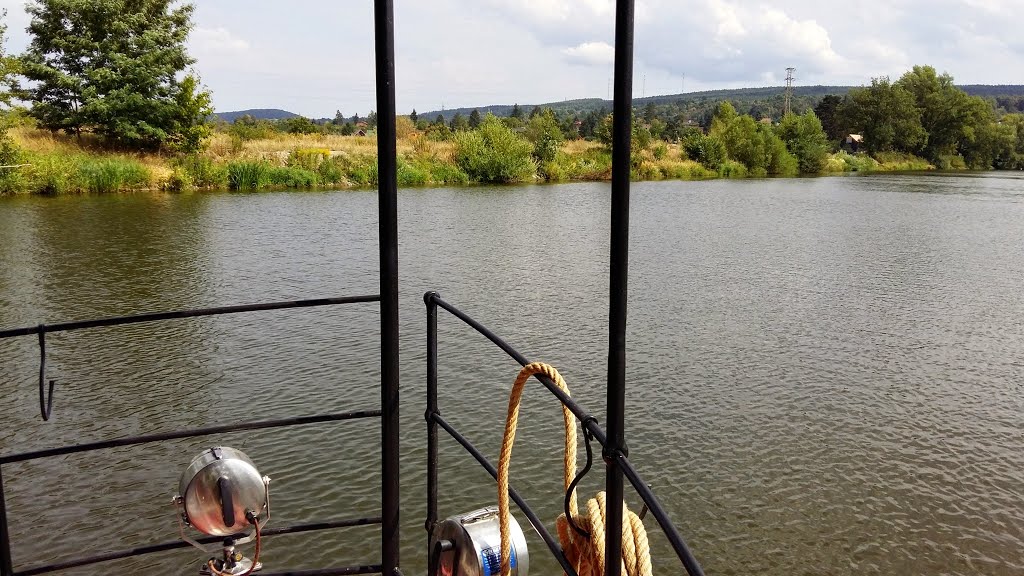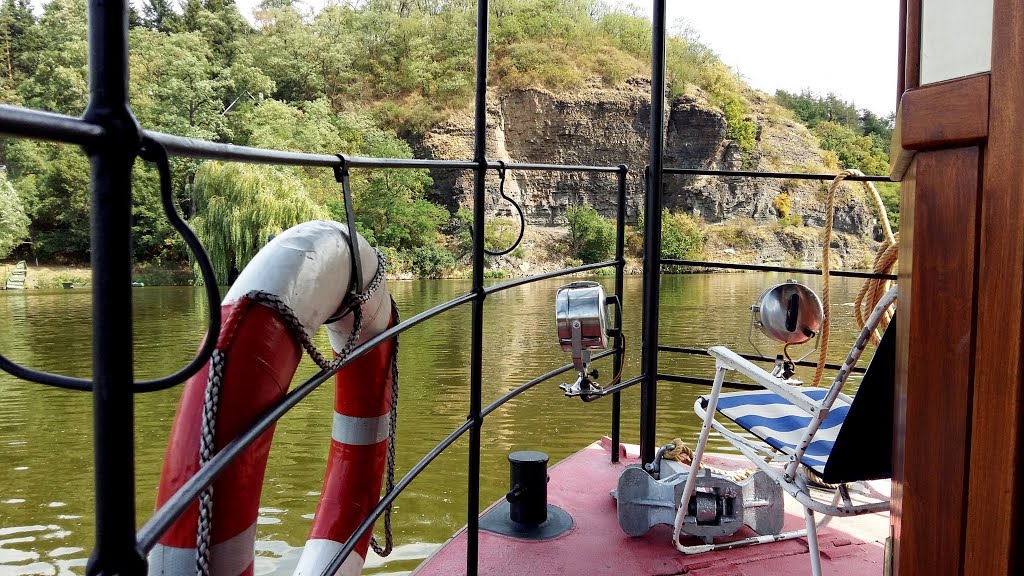 The ferry operates only in the summer. This is a map of the route: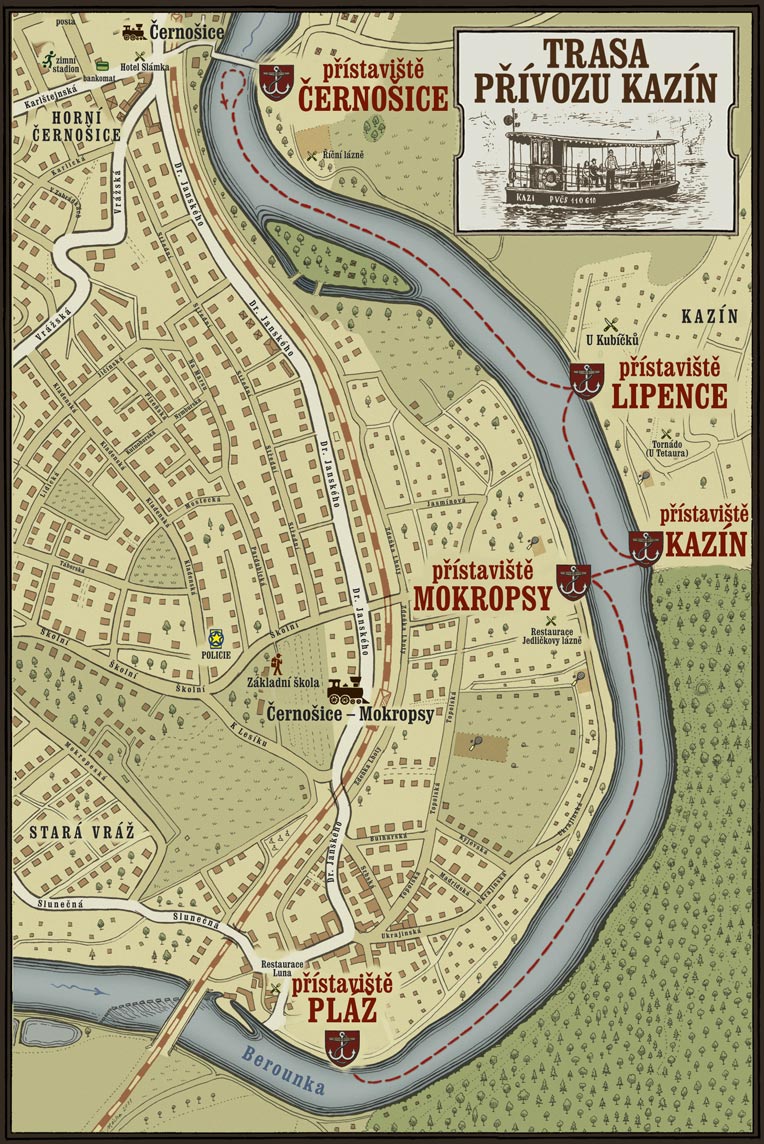 Learn more about the Kazin Ferry by clicking here.
If you have not already subscribed to get TresBohemes.com delivered to your inbox, please use the form below now so you never miss another post.
---
Remember, we rely solely on your donations to keep the project going.
Become a friend and get our lovely Czech postcard pack.