You may have read our post on the handsome men who stand strong like statues in their uniforms around the Prague Castle, also known as the Castle Guards, a special unit of the armed forces of the Czech Republic.
The guards patrol the castle at all times of the day and night, protecting the castle as well as the presidents quarters. Standing outside at their posts, they have to be prepared for any situation and their uniform has to do the same, not only show their job but it also must be practical for unpredictable weather.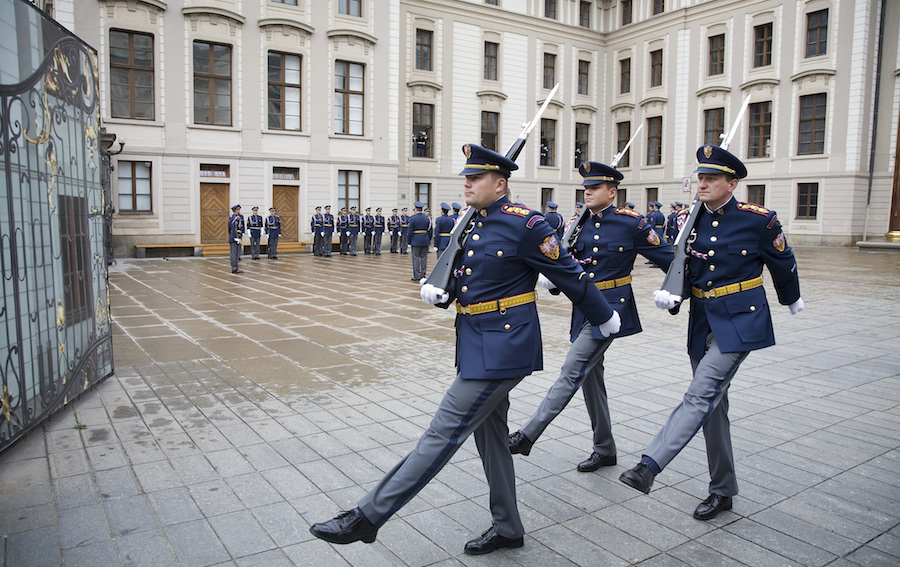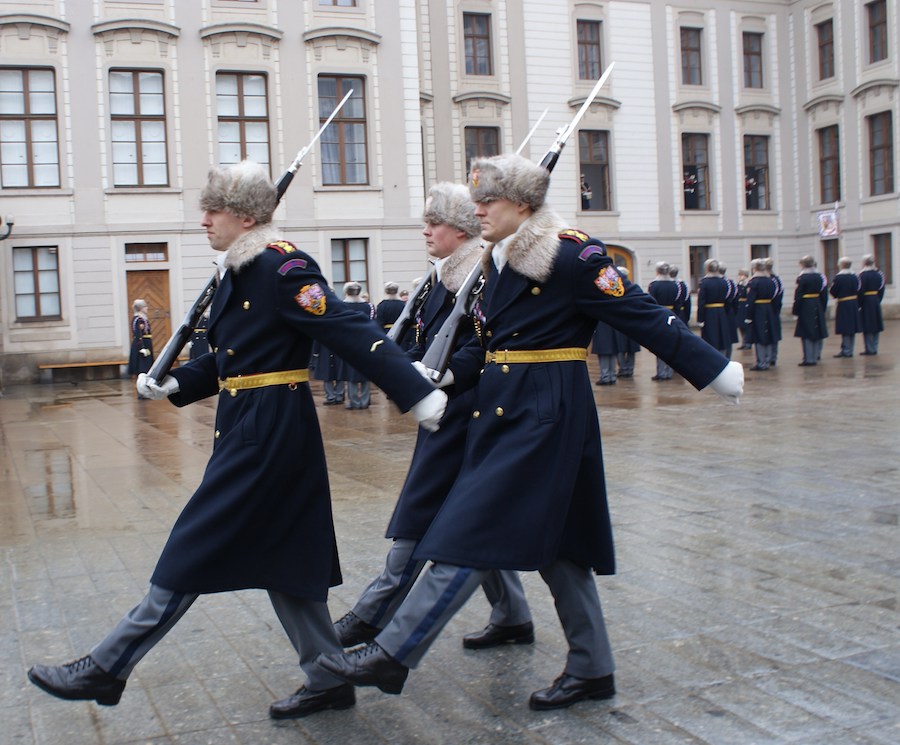 In 1990 after the Velvet Revolution and when the communist regime ended, Václav Havel, the first President of the Czech Republic wanted his guards's uniforms to be different from the khaki ones the communists wore and the basic ones found in neighboring countries.
Havel chose the best person he knew for the job, Theodor Pistek. Theodor Pistek is a Czech born artist and costume designer who actually designed the costumes for the 1984 film Amadeus for which he won an Academy Award for Best Costume Design. The uniforms he designed for the Castle guards back in the 90s are still the same today!
The uniforms are fancy and unlike any other in all of Prague. They change them through the seasons alternating between a summer uniform and a winter uniform. A few thing that do not change on the uniforms is a gun in their hands, a gold belt, and the Czech coat of arms which is embroidered onto each hat and top.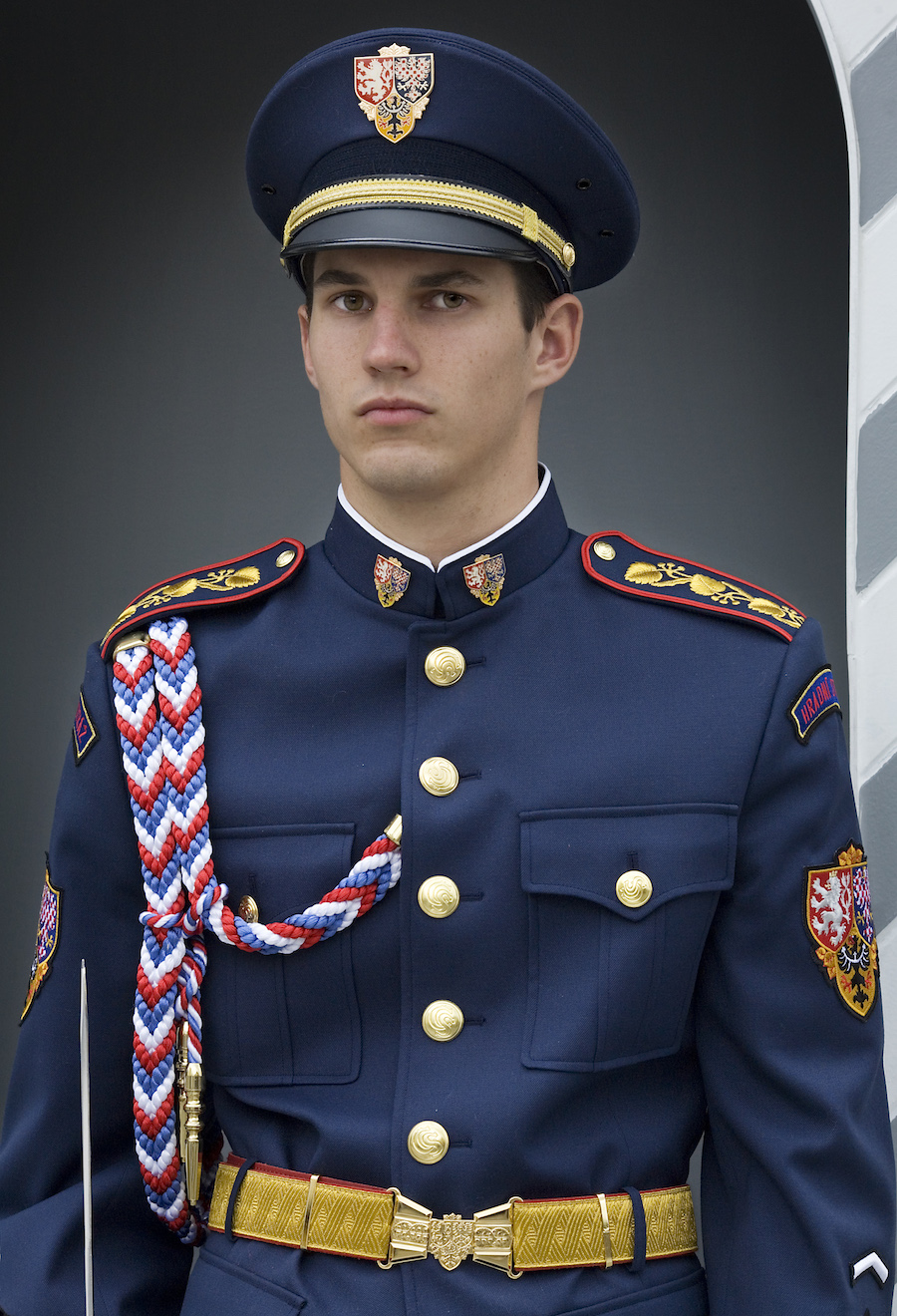 In the hotter months you will find the guards dressed in a light blue suit with a blazer style collar and a matching cap, sometimes you can even catch them in a pair of solid black aviators. In the cooler months their uniform changes to a dark navy jacket and grey pants… When it is very cold outside and also at night they wear a long jacket with a fur collar and a fur cap.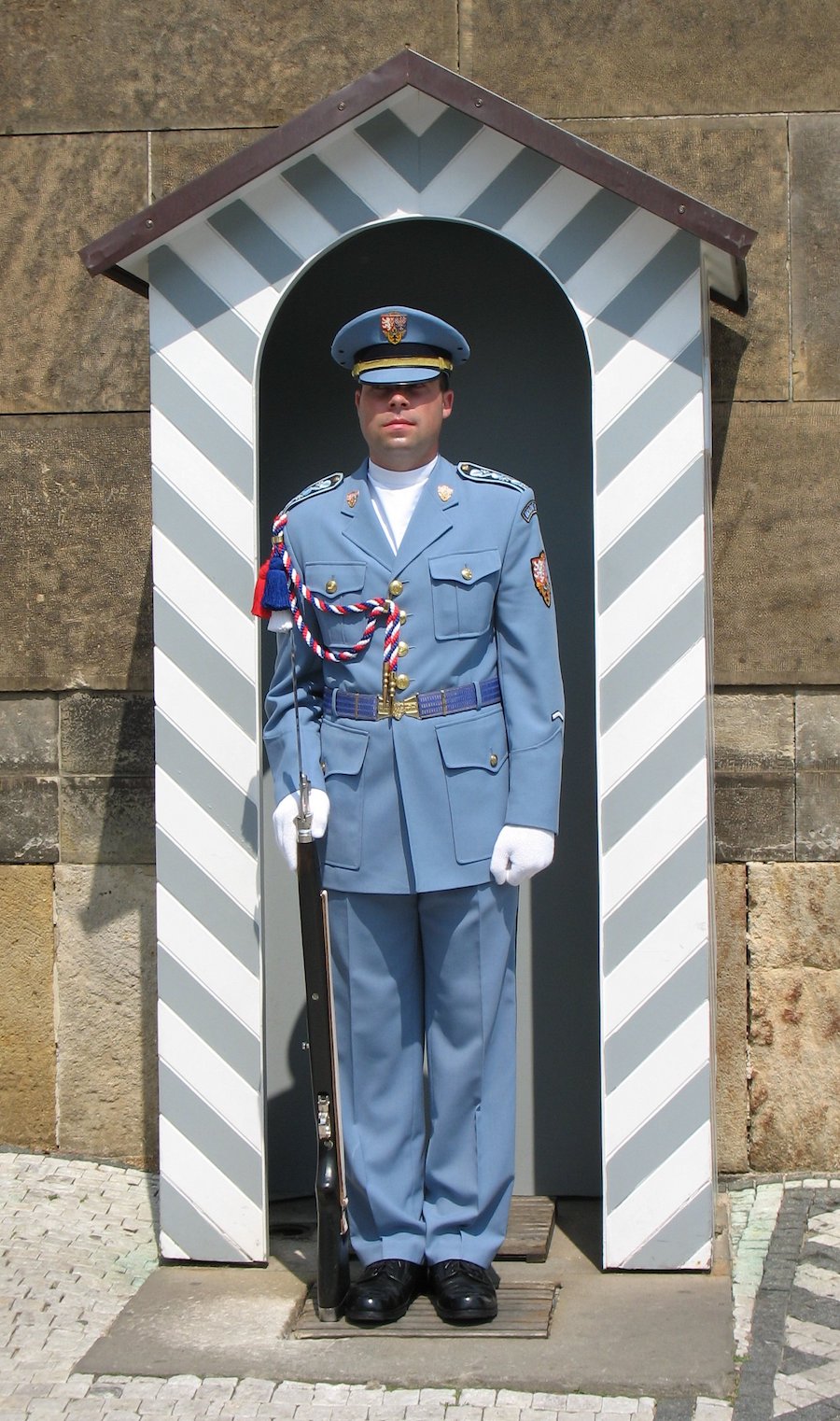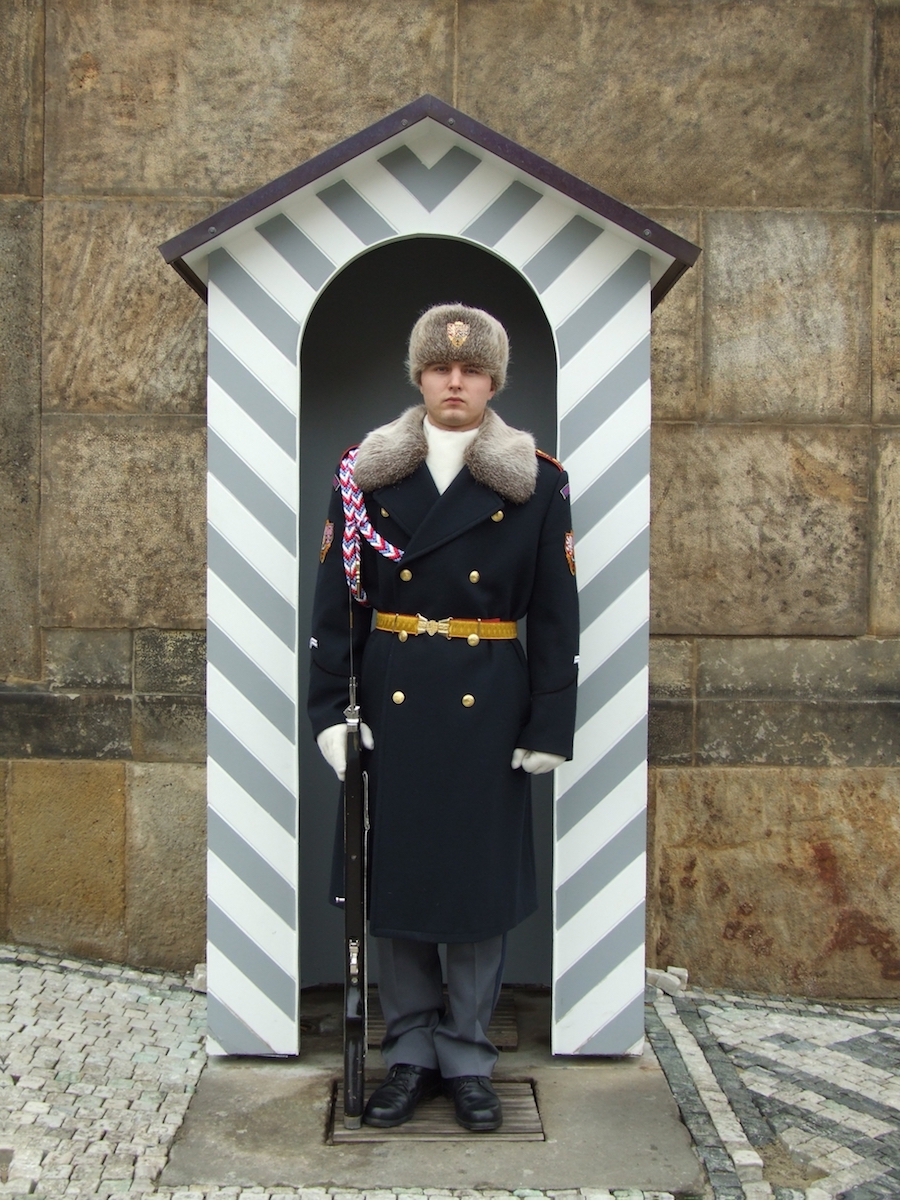 If you would like to learn more about the duties of the guards, see up close pictures and videos, and find out all of their different platoons make sure to check out our post called Prague Castle Guards.
If you have not already subscribed to get TresBohemes.com delivered to your inbox, please use the form below now so you never miss another post.
---
Remember, we rely solely on your donations to keep the project going.
Become a friend and get our lovely Czech postcard pack.