Ecce homo Homolka, or in English, Behold Homolka (1970)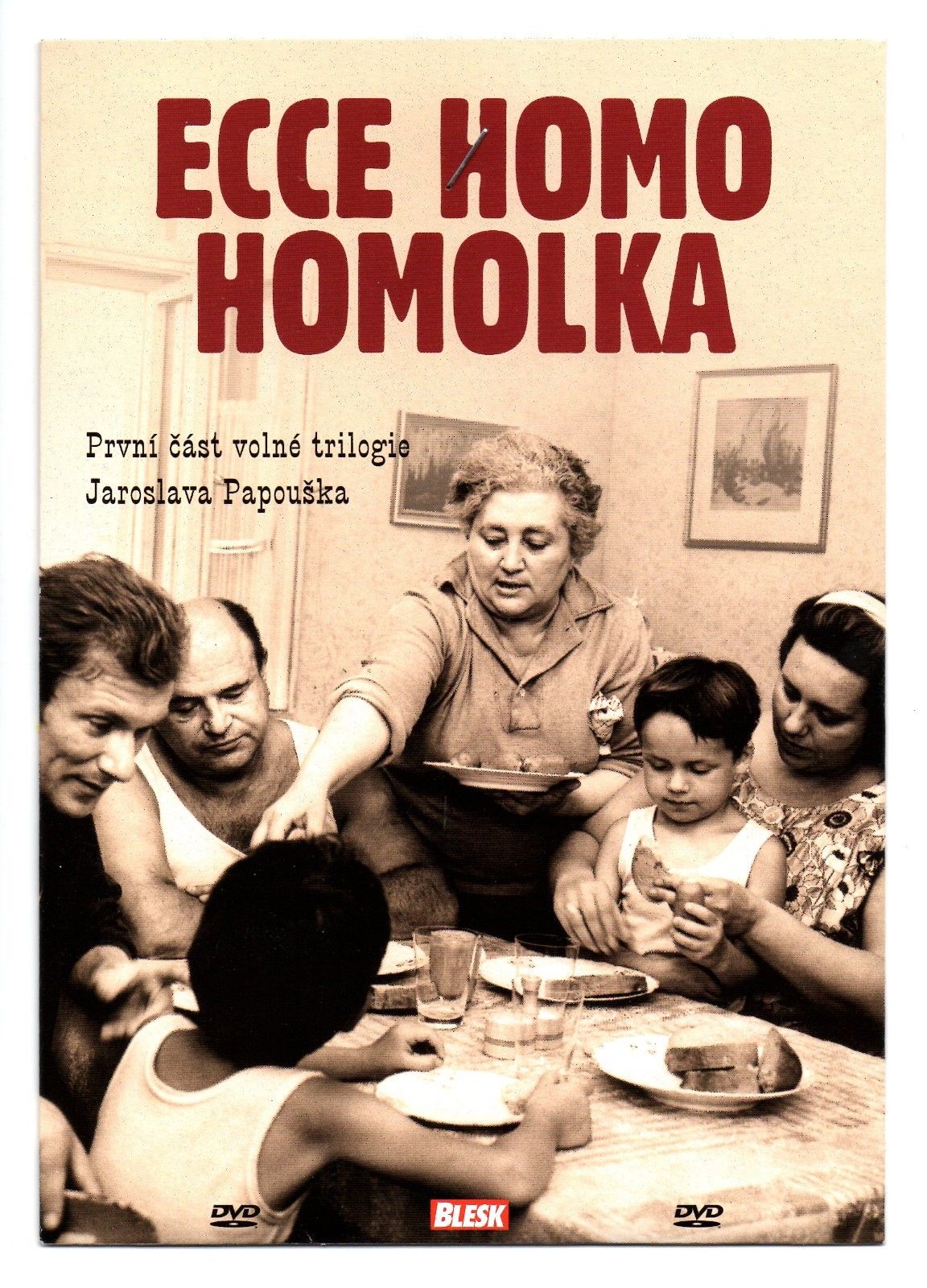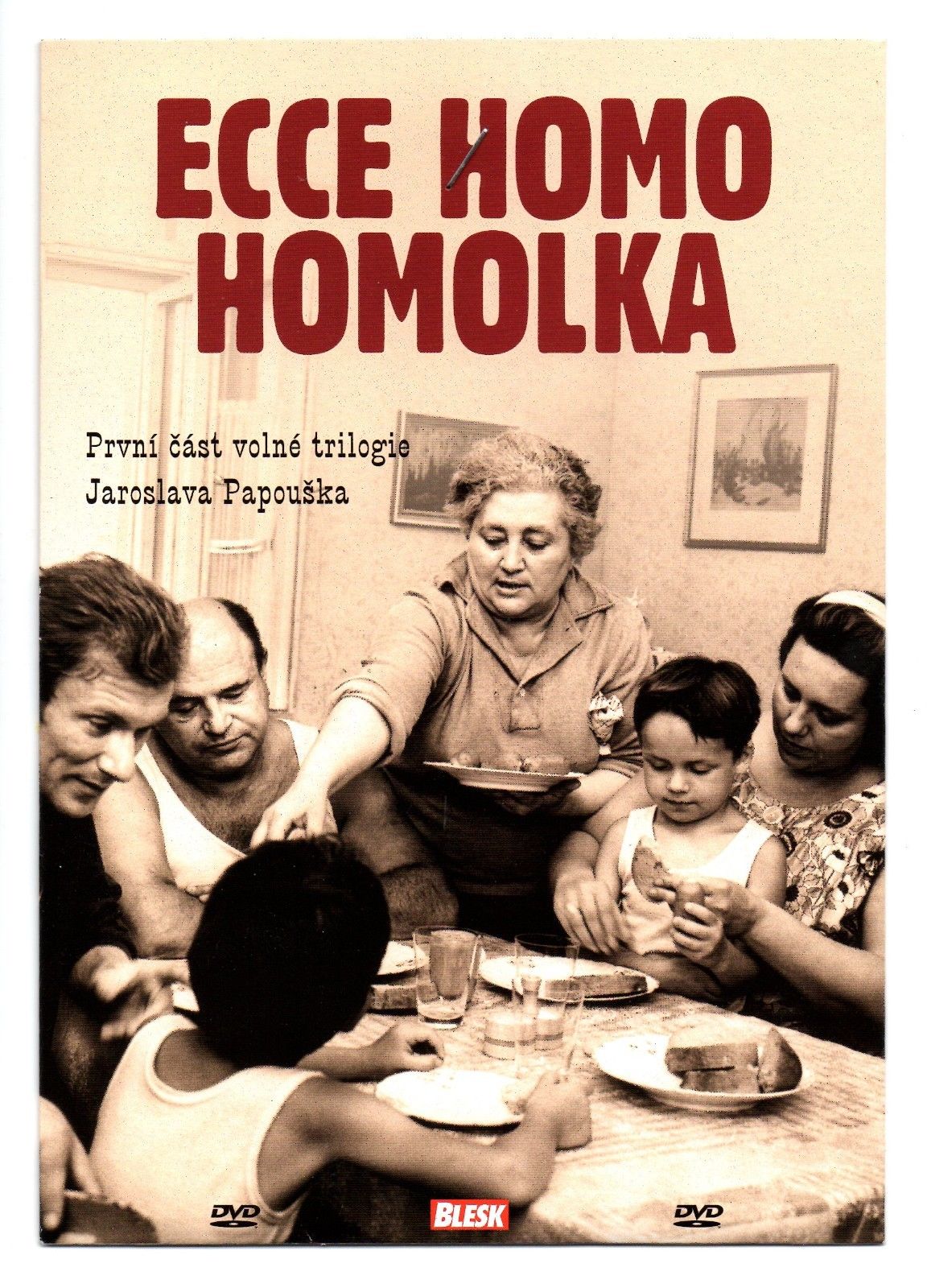 It is a beautiful Sunday and the Homolka family are having a typically Czech picnic in a forest not far from Prague. The grandfather and grandmother have settled comfortably in the grass, their son Ludva romps about in the river with his two young twin sons, and his podgy wife Hedus dances among the trees, and idyllic scene made more perfect by the sight of Czech beer getting cooled in the river water.
The plot of this light comedy finds a Czech taxi driver taking his family on a weekend outing in the country. The family then returns to their apartment in Prague where the stress of day to day life begins to take place. While his wife and daughter-in-law attend the horse races, he sits home having beers and watching football. The grandparents bicker and argue over how things should be done. The overweight daughter-in-law is upset because she has blown her chances to become a ballerina. The twins cause the typical havoc of young boys confined to a small space and we soon discover that all of the family members of the family are caught up in their own individual problems in this realistically portrayed family comedy. The whole day is full of petty disputes and arguments. The kind that make up a "normal" dysfunctional family…
An interesting fact is that in the starring roles of the twins sons are the actual sons of well-known Czech director, Miloš Forman.
Set in the style of Czechs in the sixties, this film shows us the faithful lives of "ordinary" Czech folks. In reality it's a comical play on typical Czech "types".  The archetypal bearish father figure, played by Joseph Šebánek, plump and overbearing yet insecure daughter-in-law played by Helena Růžičková, the pushover anorexic son played by Frantisek Husak, the irresistible loving matriarch played by Mary Motlová and cute little twin rascals played by the Forman sons.
We thoroughly enjoyed the well-concocted antics and silly (yet realistic) situations and dialogues.
This trilogy is viewed as one of the best satirical portraits on the Czech nature. It's been called one of the best Czech comedies. Others say it is a stylized view into the soul of Czech middle-class bourgeois family.
The film has the strength of a sociological study and the "Neruda" rendered figures are accurate and poignant.
Sometimes idyllic, sometimes ironic, it works perfectly.
There is so much humor in these films for a Czech person, it's as though you almost have to be czech to understand (even with the sub-titles). This humor comes from living a hard life, a during Communism Czech life.
"Pane Bože to je vůl, to snad není můj kluk, to je blbec!
Buy this Czech classic on eBay.
Hogo fogo Homolka (1971)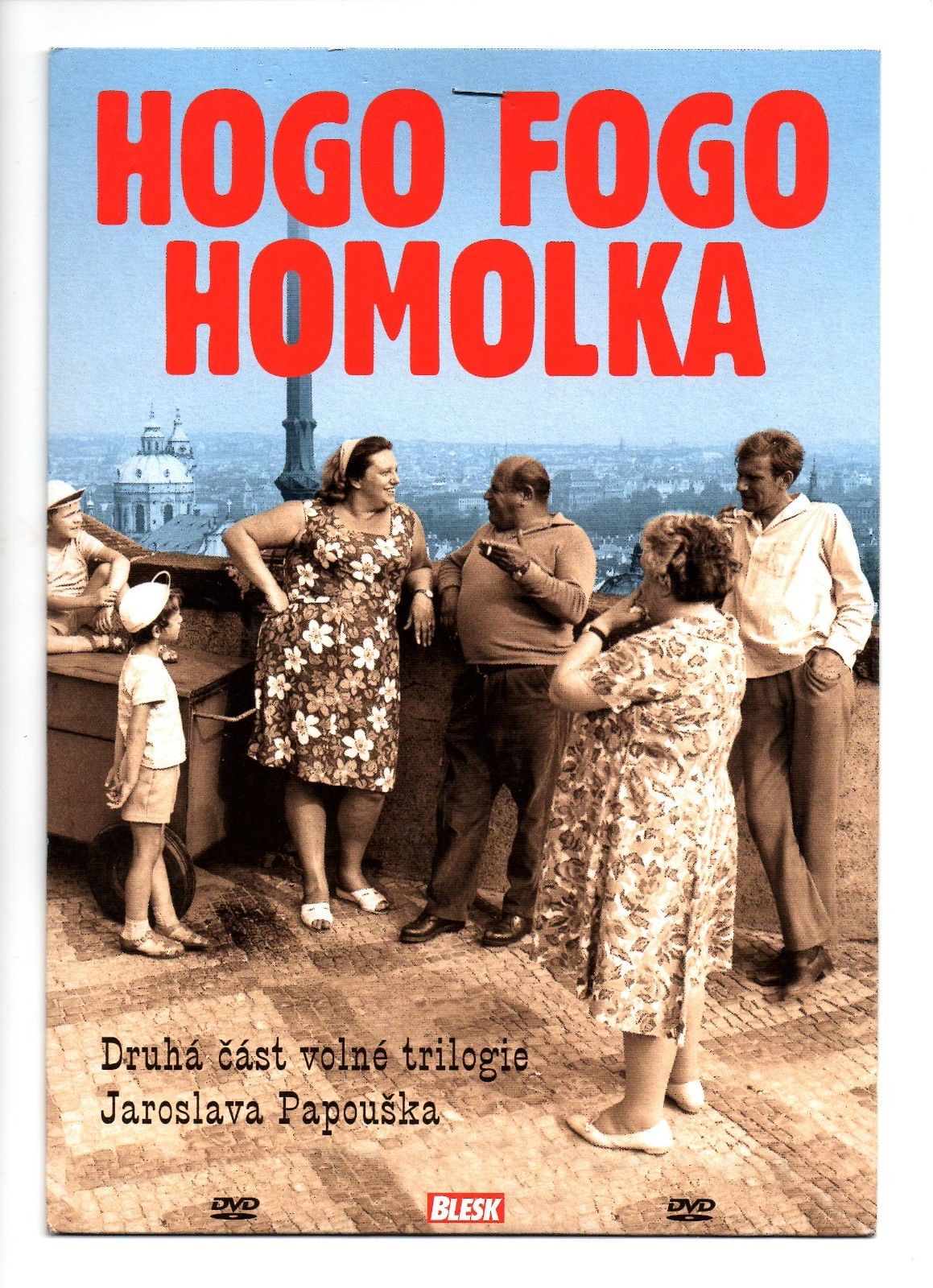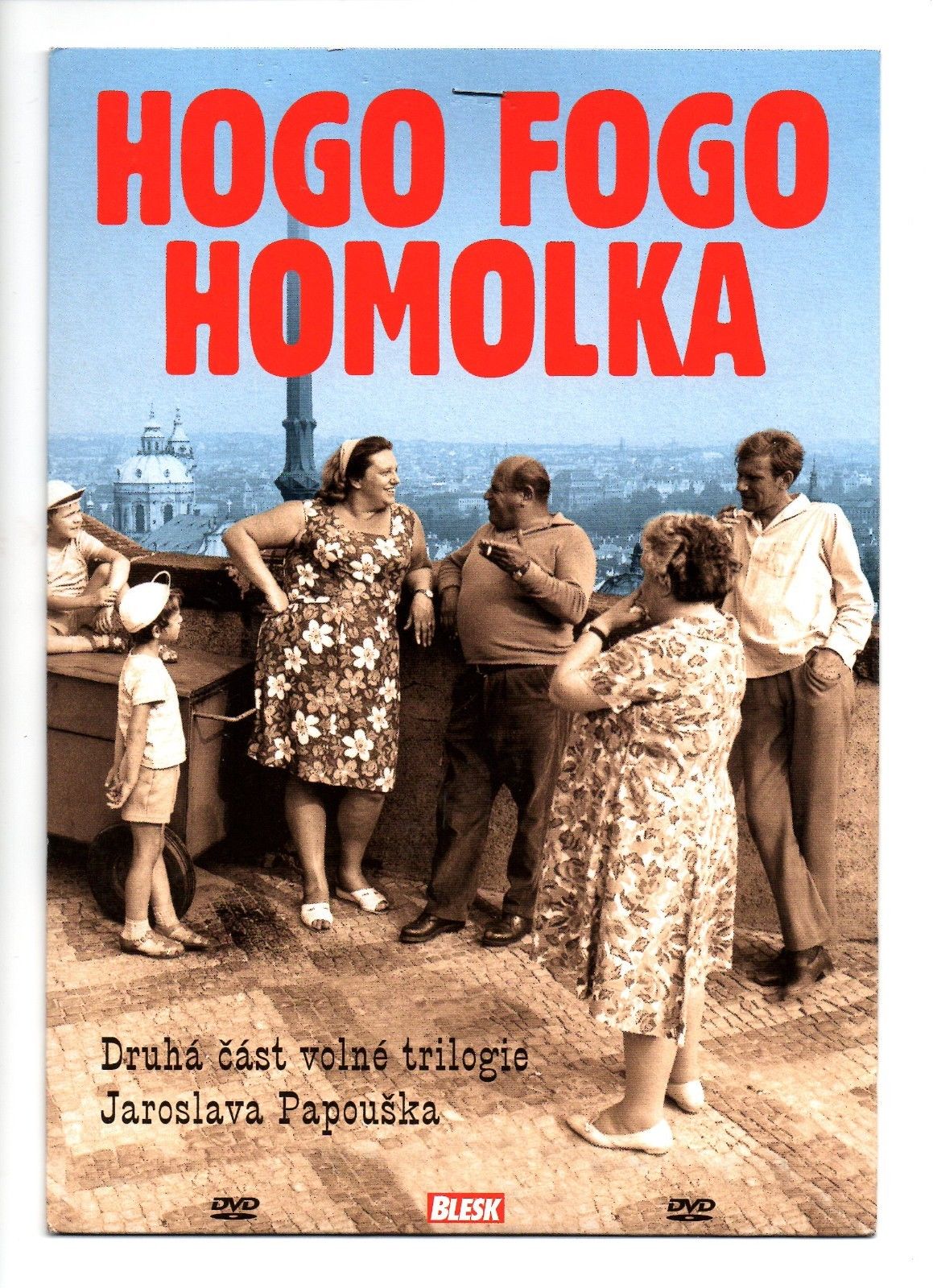 In this film, the Homolka family celebrates a great occasion, they are finally able to buy a car. They immediately begin to drive for small trips to Hradcany, to the airport, and plan further trips. Their euphoria is spoiled by a letter from their great-grandmother. Their great-grandfather is dying and the family is expected to come along to say goodbye. The annoyed Homolka's therefore set off to the South Bohemian village where the grandparents live.
Note: Hogo Fogo is a mocking term defining a noble or wealthy man; opulent, lavish, a fancy pants.
Another look at this lovable family.
Buy this edition on eBay.
Homolka a tobolka, or in English (1972)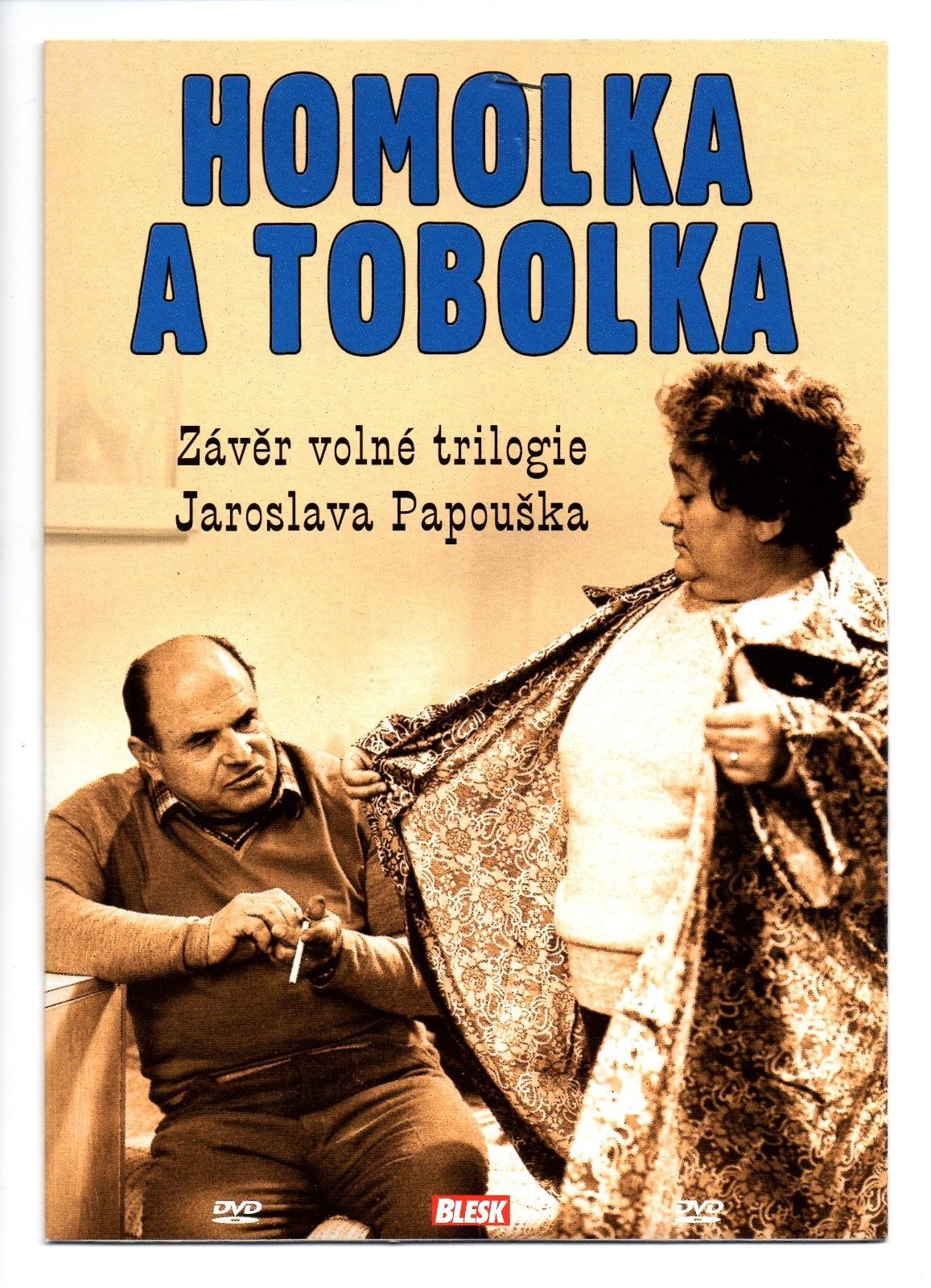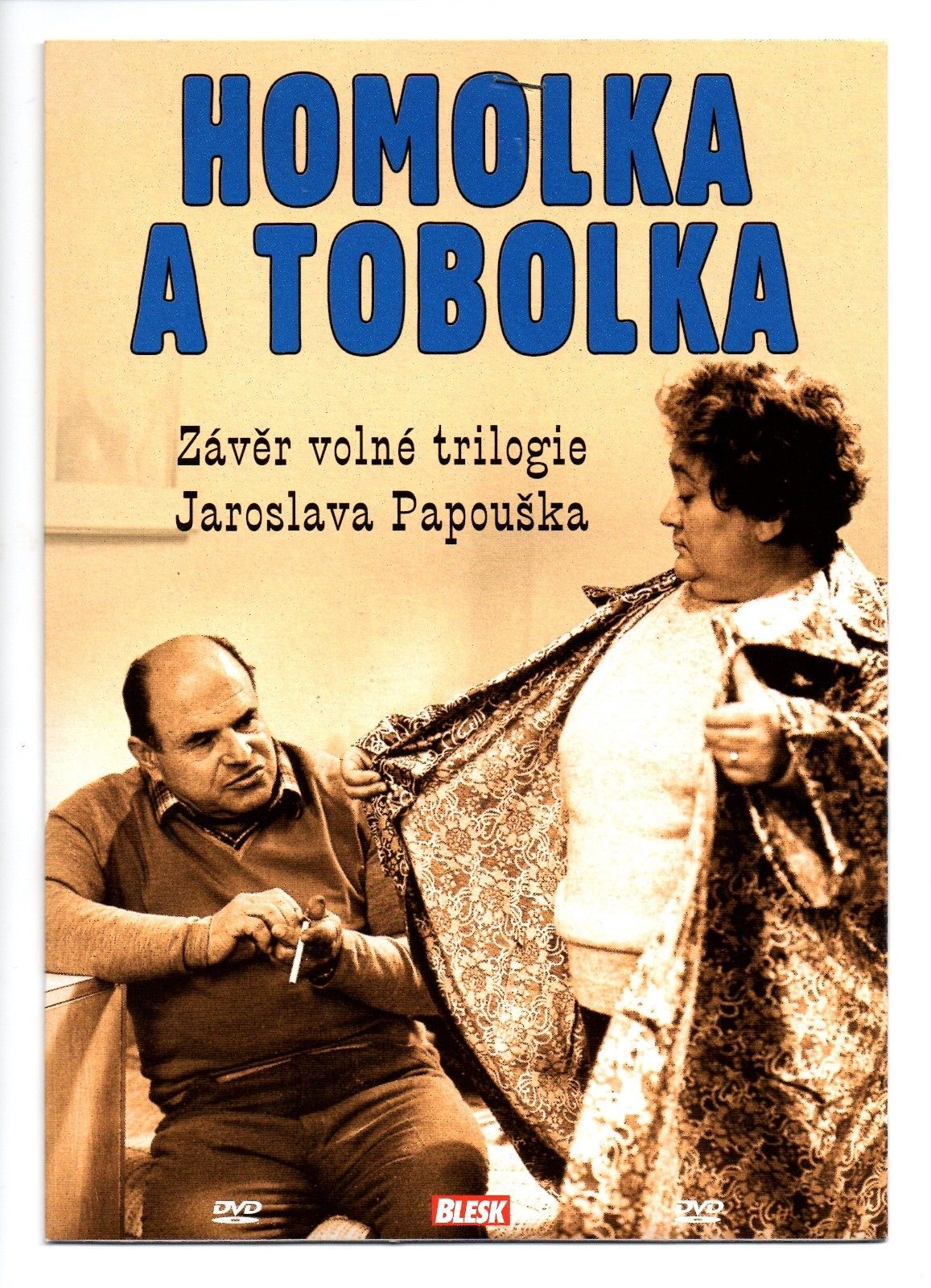 The husband and wife Ludva and Hedus Homolka's with their twins Péta and Máta and Ludva's parents – the granny and grandpa – arrive in the snowy Spindleruv Mlýn for a holiday. They promise to each other that they will not spoil the quite expensive holiday by quarrels. If somebody hurts the other one he/she will kneel as a punishment.
This one reminded me of the old Pink Panther type of capers and other Peter Seller's films where there was a lot of silly romping that makes you laugh out loud.
This one wraps up the trilogy about Homolka's family and it's set in the Krkonoše Mountains, where the family goes on holiday.
Buy the final in the trilogy on eBay.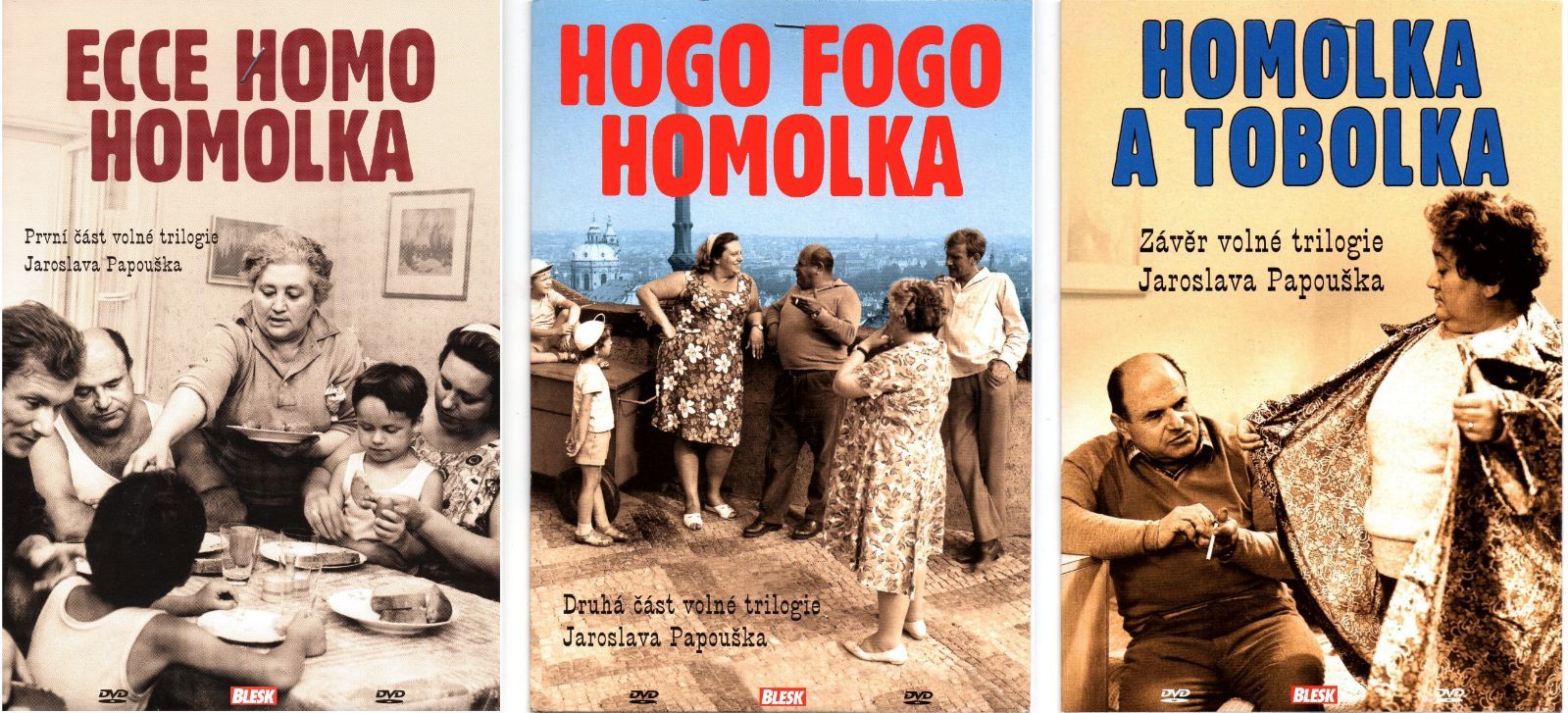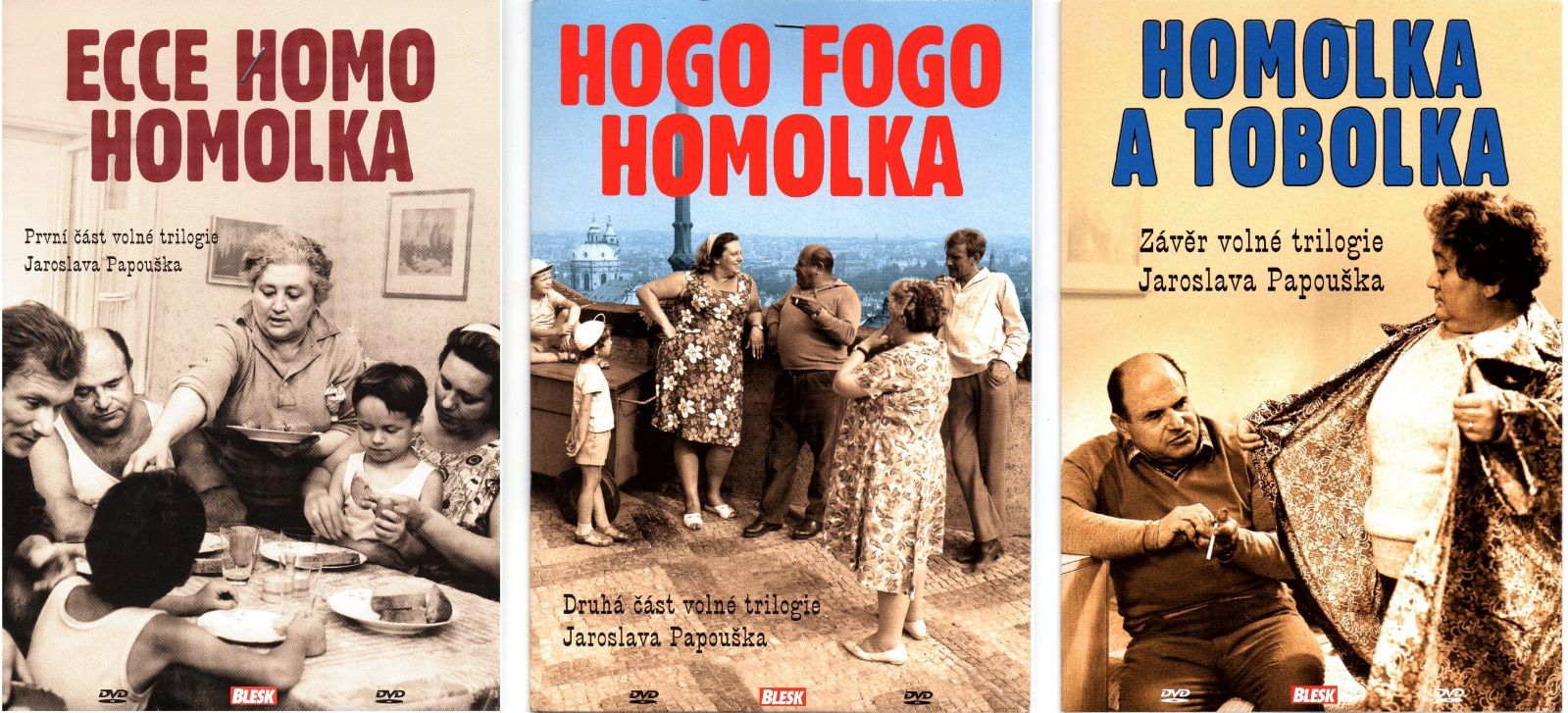 We're happy we could share these three films with you today. We own them on DVD for safe keeping so in case YouTube ever shuts down, we'll still have these classics.
If you have not already subscribed to get TresBohemes.com delivered to your inbox, please use the form below now so you never miss another post.
---
Remember, we rely solely on your donations to keep the project going.
Become a friend and get our lovely Czech postcard pack.