Today we are taking a peek at the history of Czechs and their connection to beets and the sugar that comes from them. The very first mention was written by 16th-century scientist, Olivier de Serres, who discovered a process for preparing sugar syrup from the common red beet. He concluded,
The beet-root, when being boiled, yields a juice similar to syrup of sugar, which is beautiful to look at on account of its vermilion color.
Because crystallized cane sugar was already available at the time and provided a much better taste, the process he described never really caught on. Why fix something that isn't broken, and after all – sugar cane was already giving us beautiful white sugar at the time. But sugar cane needs a specific environment where to grow, and it doesn't include snow. So in Silesia, the King of Prussia subsidised experiments aimed at processes for sugar extraction.
In 1747, Andreas Marggraf, professor of physics in the Academy of Science of Berlin, isolated sugar from beet roots and found them at concentrations of 1.3–1.6%. He demonstrated that sugar could be extracted from beets that was the same as that produced from tropical sugarcane. Despite his success in isolating pure sugar from beets, their commercial manufacture for sugar did not take off until the early 19th century.
… And a Bottle of Rum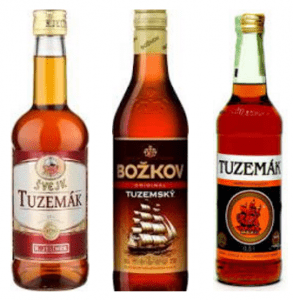 An unrefined sugary syrup is also produced directly from the sugar beet. This thick, dark syrup is produced by cooking shredded sugar beet for several hours, then pressing the resulting mash and concentrating the juice produced until it has a consistency similar to that of honey and in the Czech Republic, beet sugar is used to make a rum-like distilled spirit all Czechs know as their rum, an alcoholic beverage called Tuzemák, formerly called Tuzemský rum (English: domestic rum).
Since the 19th century, Tuzemák became one of the most popular spirits in the Czech lands. Tuzemský is produced from potatoes or sugar beets, diluted and flavoured by various rum essences. True rum is produced from sugarcane mainly in the Caribbean and throughout Latin America. EU regulations only allow the name "rum" to be applied to products made from sugarcane and as a result, from January 1, 2003, this product is sold under other names like "Tuzemák" or "Tuzemský".
To us Czechs, it's still the best rum.
Czechs Rule In Beet Sugar Production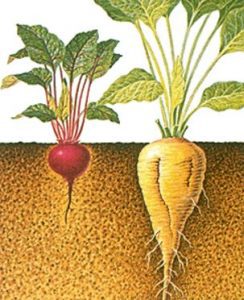 Beta vulgaris is the plant species to which all cultivated beets belong. This includes the red and yellow ones that we eat, as well as sugar beets. Sugar beets are larger, and white in colour. They are processed to make sugar, rather than being eaten as a vegetable. But they are of the same species as garden beets.
The first cane sugar refinery in the Czech lands was founded in Zbraslav Monastery near Prague in 1787.
In 1829, the first industrial sugar factory in then called Austria-Hungary was founded in Kostelní Vydří, a village in what's now known as the Jindřichův Hradec District in the South Bohemian Region of the Czech Republic.
The foundation for Cukrovary a lihovary (TTD) in Dobrovice was laid in 1831. It is the oldest still-working sugar factory in the Czech Republic. TTD is the leading beet-processing group in the country and one of the TOP-10 food producers in the country. Since 1992, it has been an affiliate of Tereos, one of the world's largest sugar, alcohol and starch producers.
Between 1835 and 1838, riches are discovered in sugar beets and the industry explodes. Within these three years, 53 new sugar factories are established on Czech lands. At one point, there were 323 sugar factories established between the years 1831 and 1945 covering over 240.6 thousand hectares of beet acreage – that is over 900 square miles of beets!
By 1945, the Czech sugar industry contributed 1021.3 thousand metric tons per year. That is 14.8% of the entire world's sugar production and 57% of European sugar exports and production.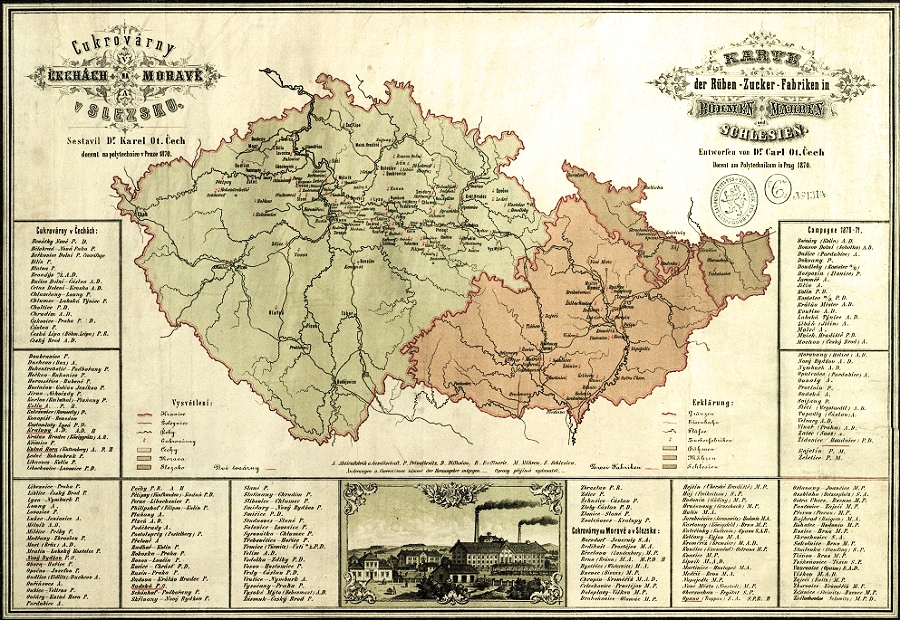 The Beginning of the End
After the war, the entire Czech sugar industry began a systematic fall. Enter Nationalization (the Beneš Decrees), combined with a totalitarian regime – and you have the beginning of the end.
By the mid 1950s, a total of 168 sugar factories disappeared.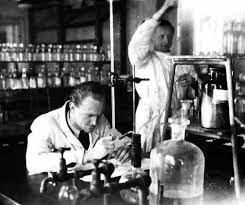 At this point we need to remember one of the largest Czech refinery experts, Joseph Buriánek. This scientist, though it may seem perhaps absurd in retrospect, worked in Cuba from 1977 to 1987. He was a key advisor to the Minister of Sugar (what a title!) and was crucial for the development of the Cuban sugar industry.
Don't forget that at that time, Cuba's sugar production was only about 7% of the total world production. During his time there, Buriánek's work resulted in a significant impact by providing assistance to the countries of the former community of socialist states, because remember – sugar production was declining back home. Cuba and Czechoslovakia were among each other's 10 largest trading partners in the 1980s. (Of course, now Cuba owes the Czech Republic $270 million dollars, a debt they want to repay with rum!)
In late 1989, Czechoslovakia by its Velvet Revolution overthrew the communist regime. The CSSR was replaced by the Czechoslovak Federal Republic which in 1990 was succeeded by the Czech and Slovak Federal Republic. By then, only 60 sugar factories remained in the country.
After 1990 there were no subsidies, regulations or customs protection. The entire industry needed major restructuring and again, the number of sugar factories fell. This time from 60 down to only 10.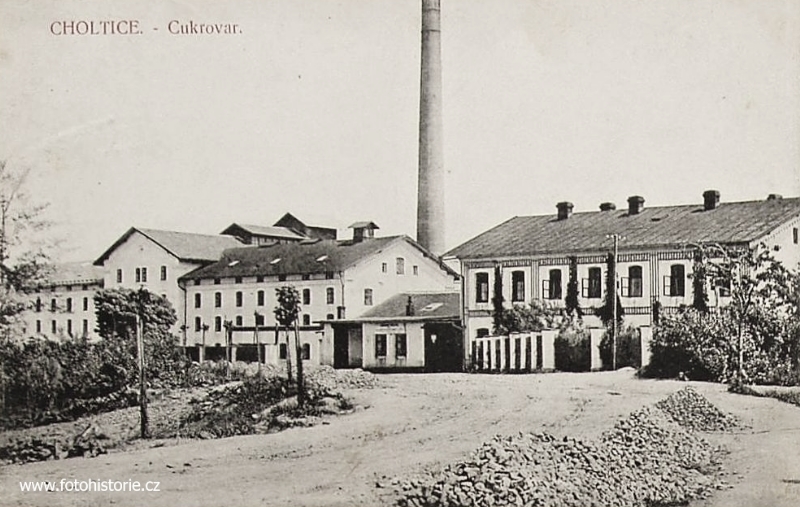 Beet acreage further decreased from 100,000 acres to 60,000 acres.
The centralized state economy oriented towards the Soviet Union was replaced by a generally free market
economy open towards the world. Businesses were privatized by the coupon method. Foreign investment was
encouraged.
Effective January 1, 1993, the Czech and Slovak Federal Republic separated into its two constituent parts which
became sovereign states. The Czech Republic succeeded into the former entity's international obligations, including
those arising from the Bilateral Investment Treaties.
From December 1994 onwards, Eastern Sugar BV which is jointly owned by the large British and French sugar producers, Tate & Lyle Plc. and St. Louis Sucre, the majority of which is by now owned by Südzucker of Germany, acquired interests in Czech sugar producing facilities.
Until 2002, Bilateral Investment Treaties were concluded with all countries that are today member states of the European Union (EU). The Europe Agreement required the Czech Republic to adapt its legislation to EU standards. The European Union always had a protectionist agrarian system, especially to ensure that its sugar beet growers receive minimum prices. The price of white sugar produced locally from artificially expensive local sugar beet is far
higher than the world market price of white sugar produced overseas from sugar cane.
It was decided that some form of regulatory control would be the only way in which the European sugar beet industry could survive at all in face of much cheaper imported sugar from sugar cane.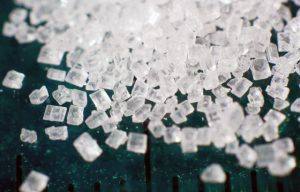 Various regulatory sugar regimes were put in place from 2000 onwards and Eastern Sugar could not make money as they had before. Czech workers needed to make money too! So in 2006, Eastern Sugar claimed that it was not properly treated as an investor into sugar factories in the Czech Republic through Czech subsidiaries that it had acquired.
By this time, all these subsidiaries are merged into Eastern Sugar BVs almost wholly–owned Czech subsidiary, Eastern Sugar Ceska Republika a.s. They make the decision to discontinue their activities in the Czech Republic – and 3 more sugar factories closed down.
Ultimately, the entry of foreign sugar companies represented not only a massive closing of individual sugar factories, but ultimately their existence reduced the permitted quota sugar production in the entire European Union.
After 2007, only 7 sugar factories remain in activity and their beets cover a mere 50,000 hectares, under 200 square miles. They are located in Dobrovice, České Meziříčí, Hrušovany nad Jevišovkou, Opava, Litovel, Prosenice, and Vrbátky u Prostějova.
Where beets were once a large part of the culture, now only a handful of modernized refineries remain and a country that was once an original exporter of sugar, now has most of its sugar imported.
I found this page from a book entitled Sugar Production of Czechoslovakia (April, 1926) by Bessie C. Engle.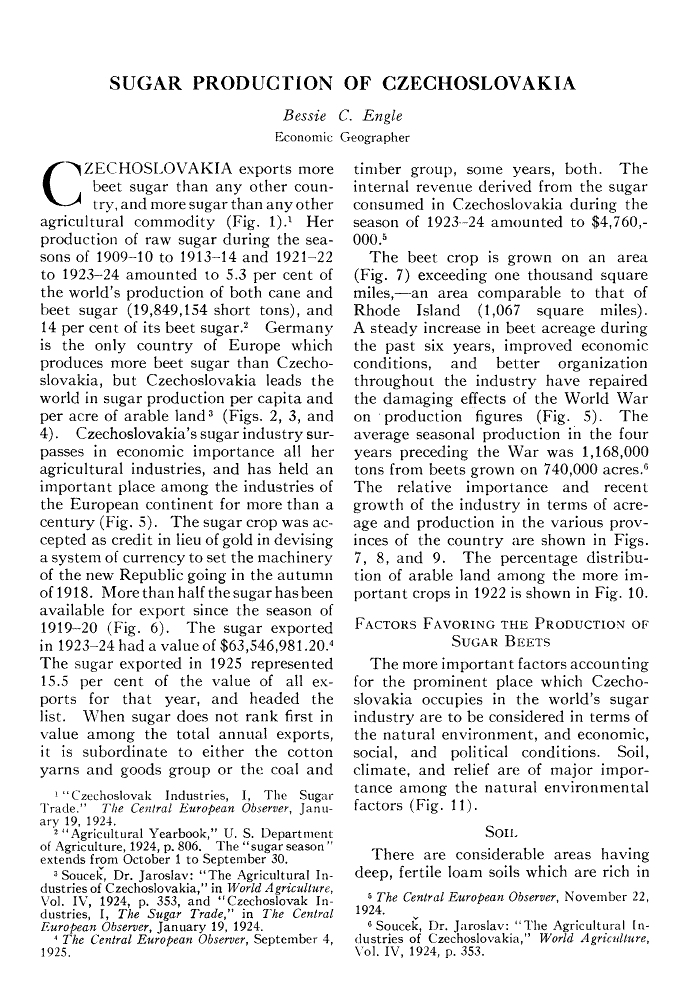 Based on the research, the value of exported sugar in 1923/24 was close to $64 million dollars. Using the inflation calculator, I learned that $64,000,000 in 1923 had the same buying power as $914,298,698 in 2017.
That's a billion dollars worth of beets!
The Final Harvests
In the wonderful photographs below, we see the autumn harvest by the JZD in Polabí in 1961.
We also see harvested sugar beets on their ride from the fields to the refinery in Choltice, also in 1961.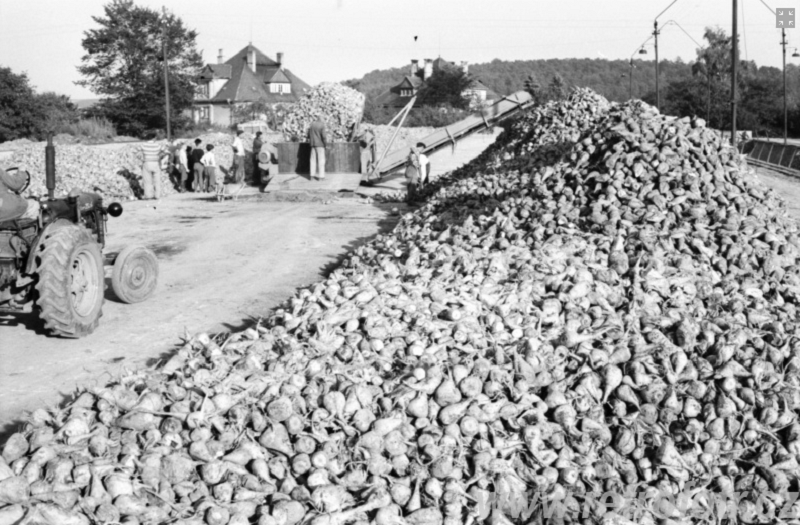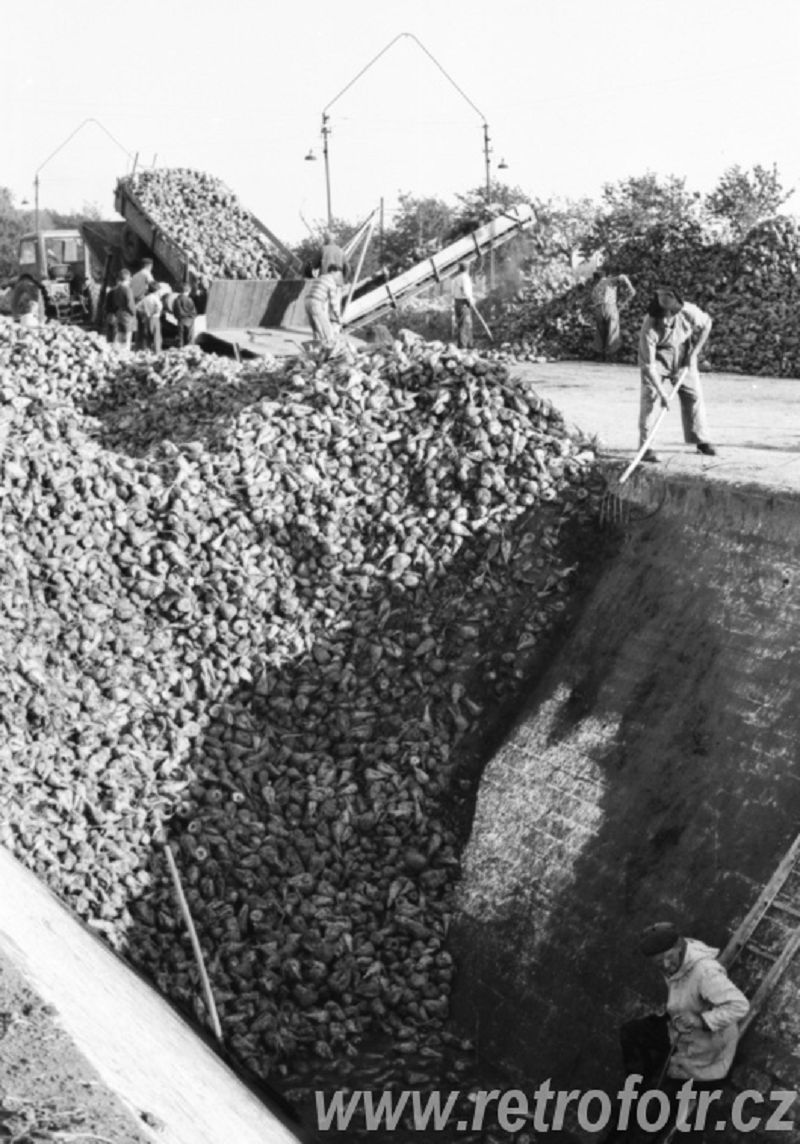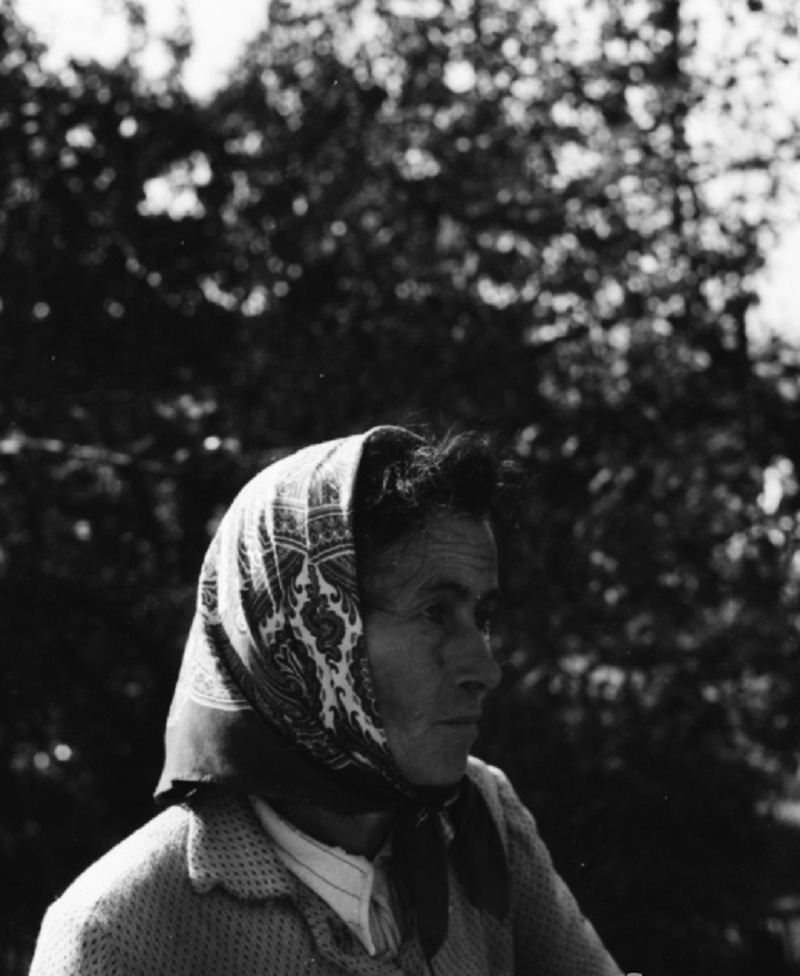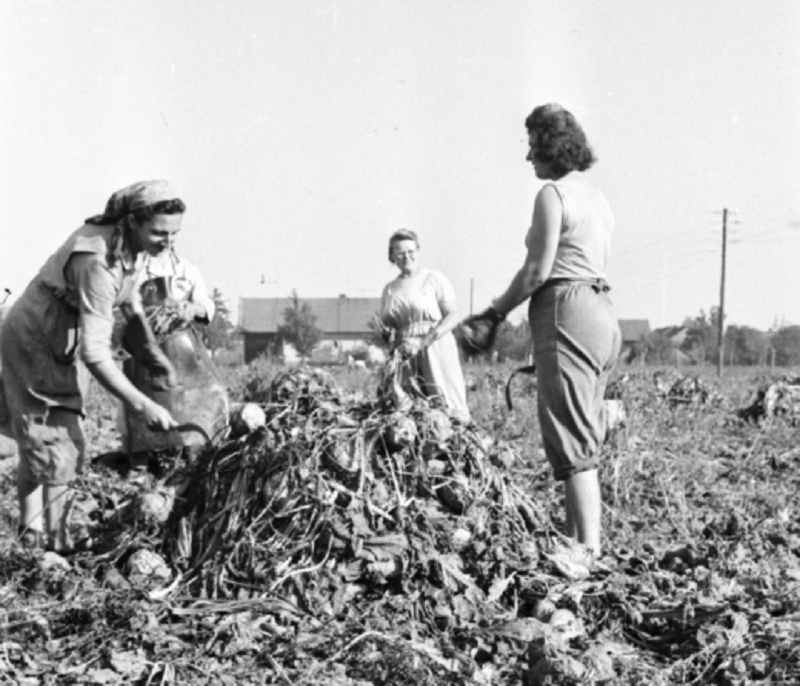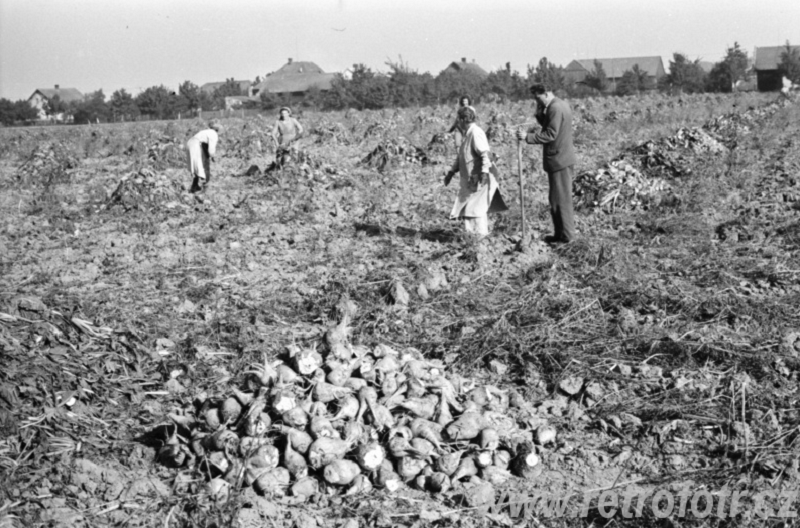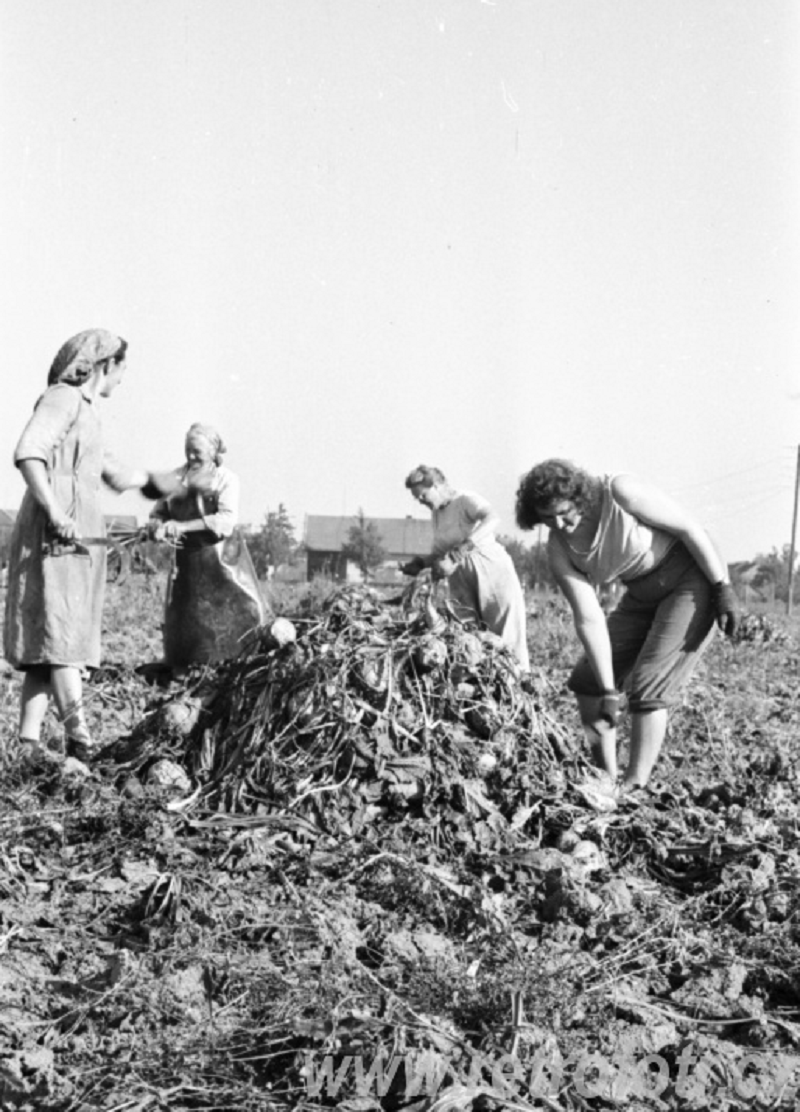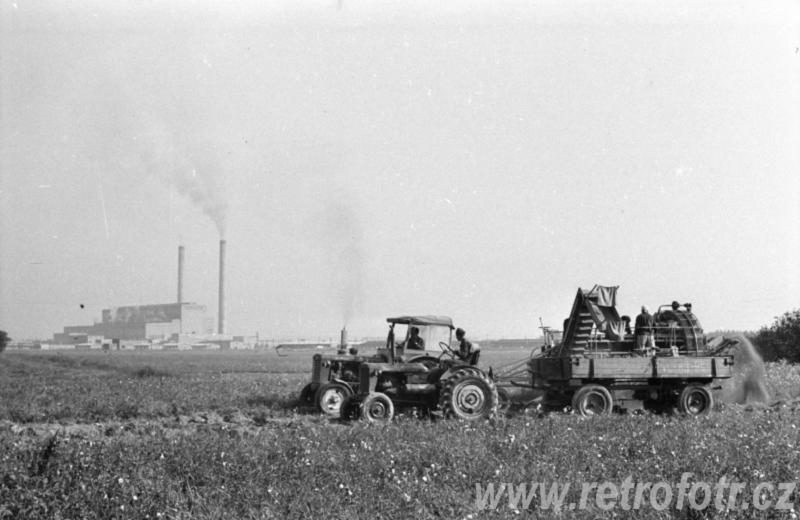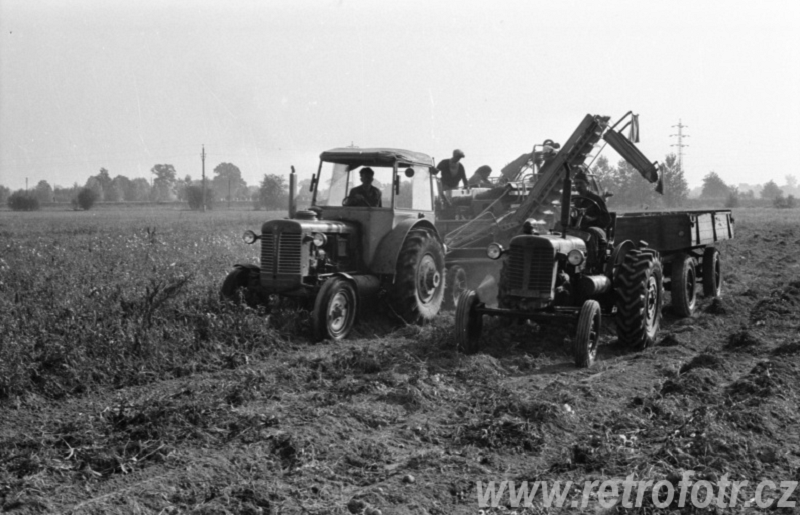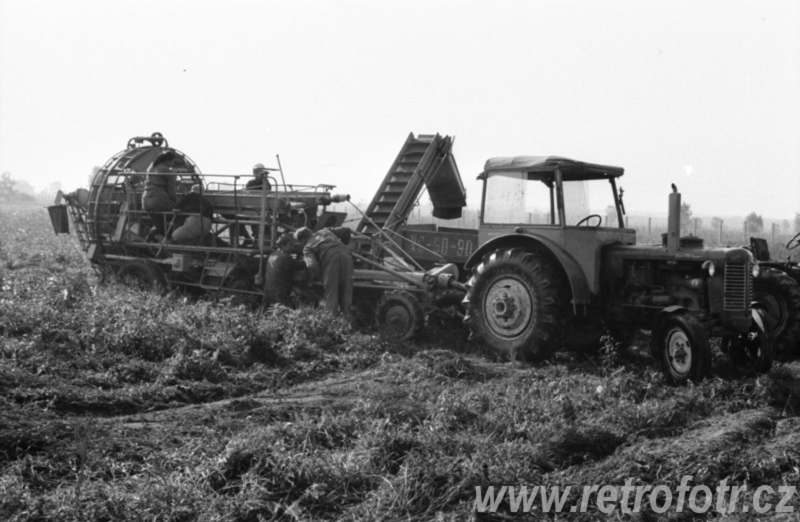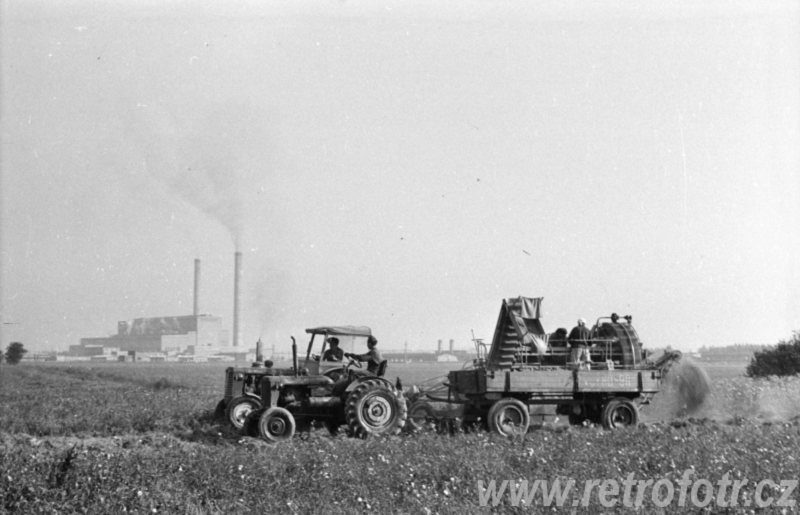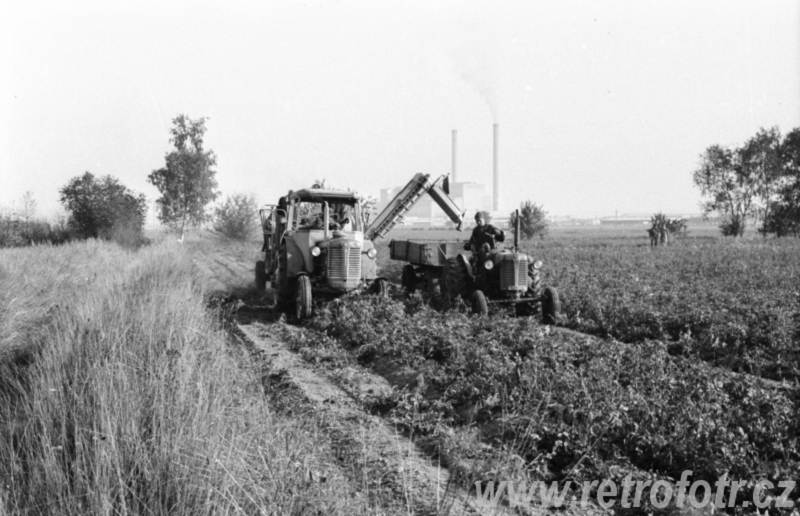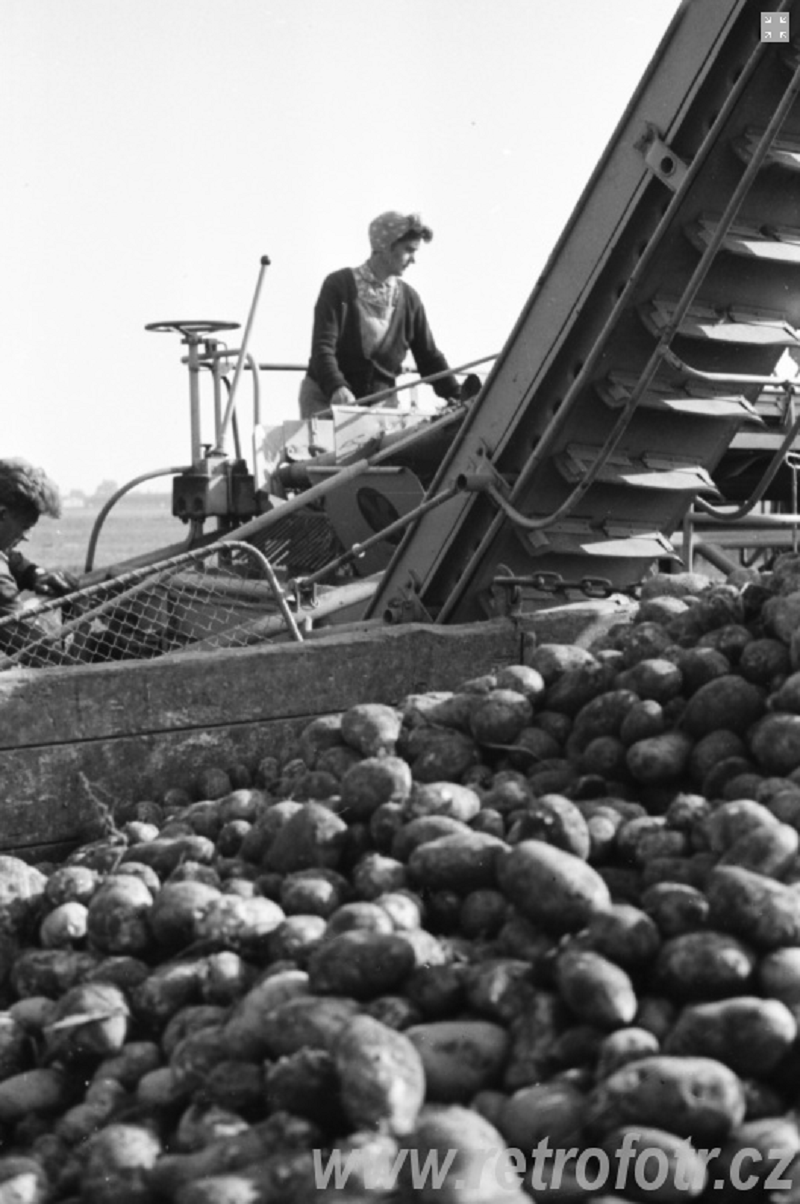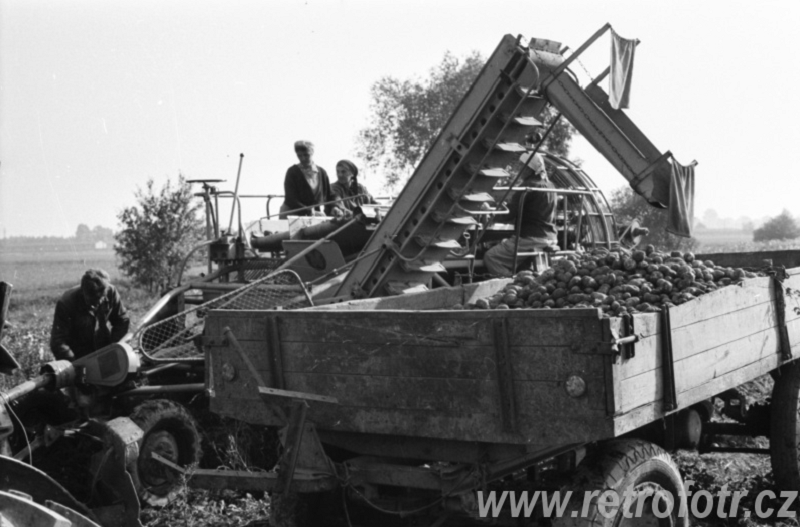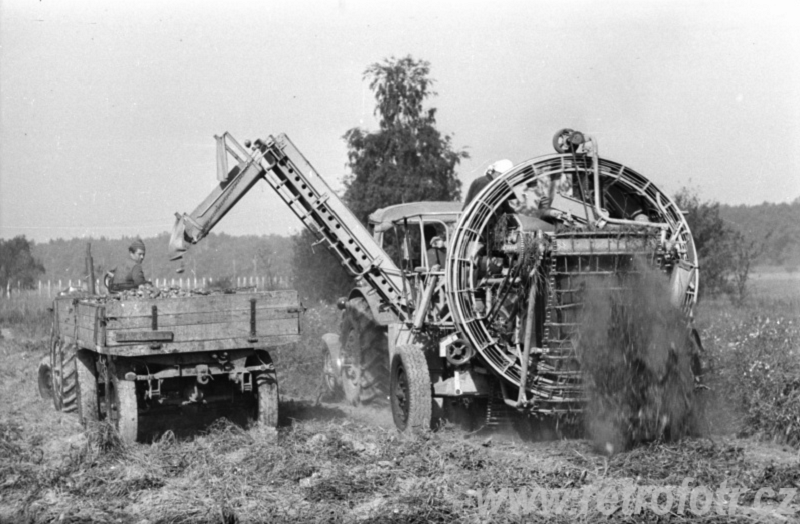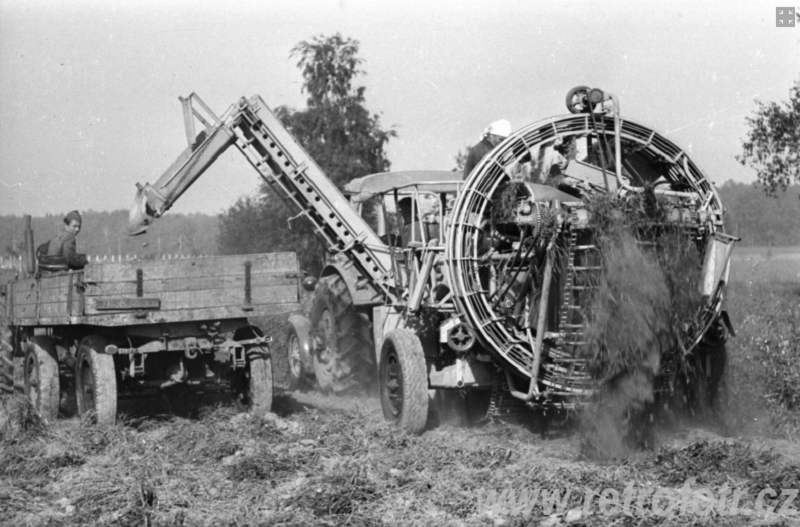 These show a mere glimpse into just one of the sugar factories.
Over 100 years of beet campaigns come to an end in 1968 when Chitlice closes their doors forever. The following images are from their final harvest.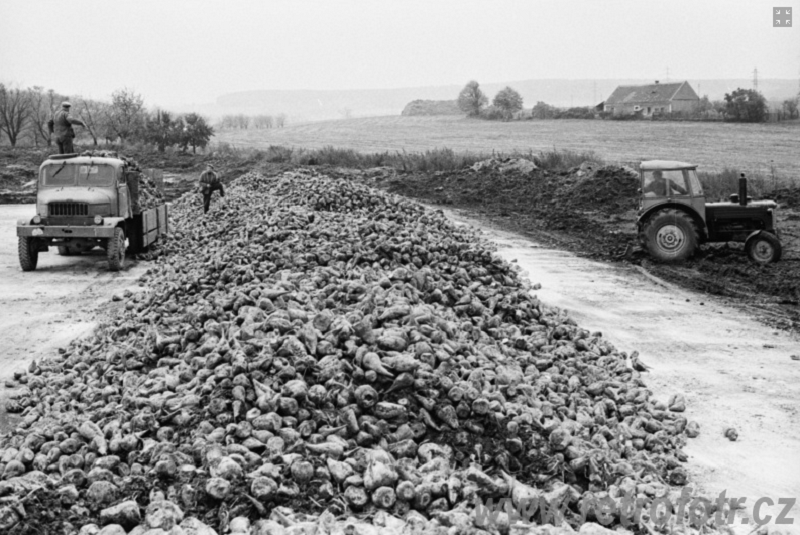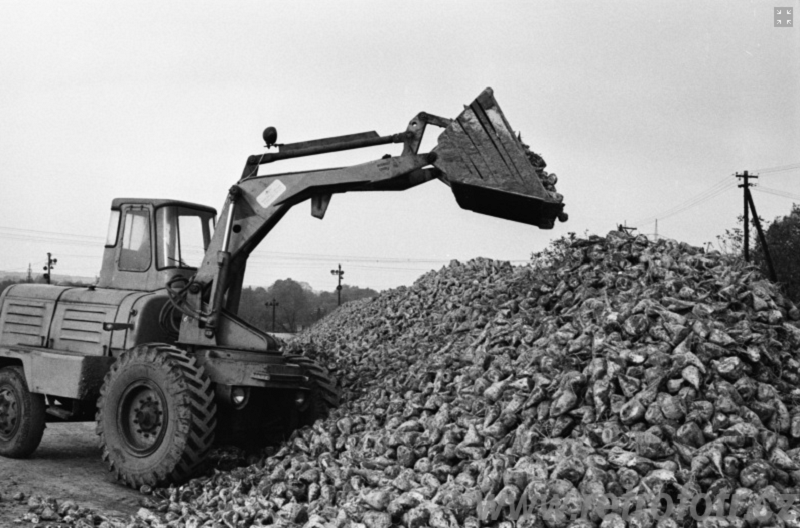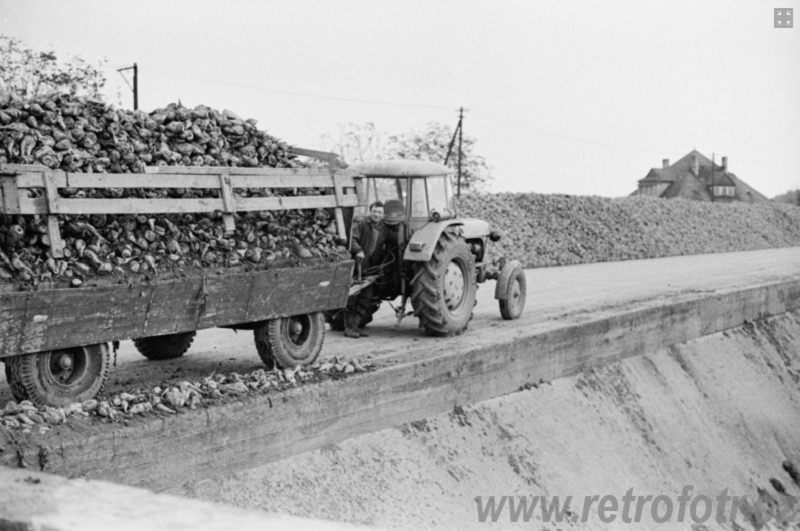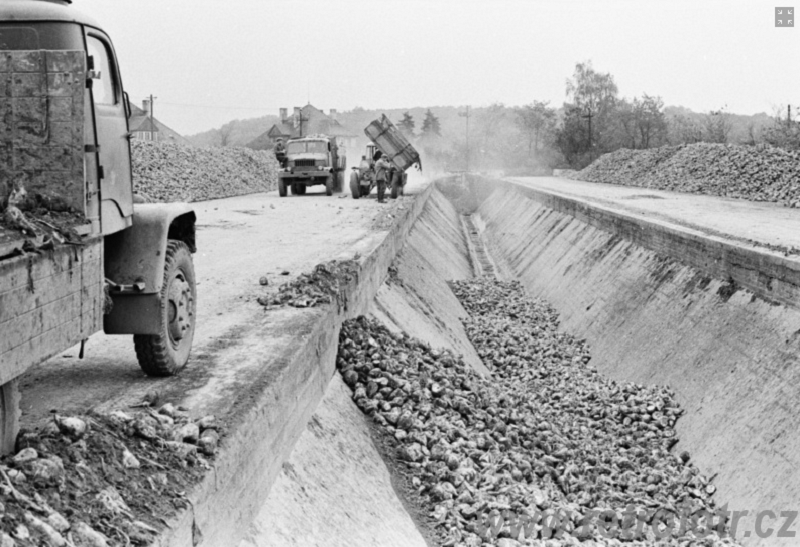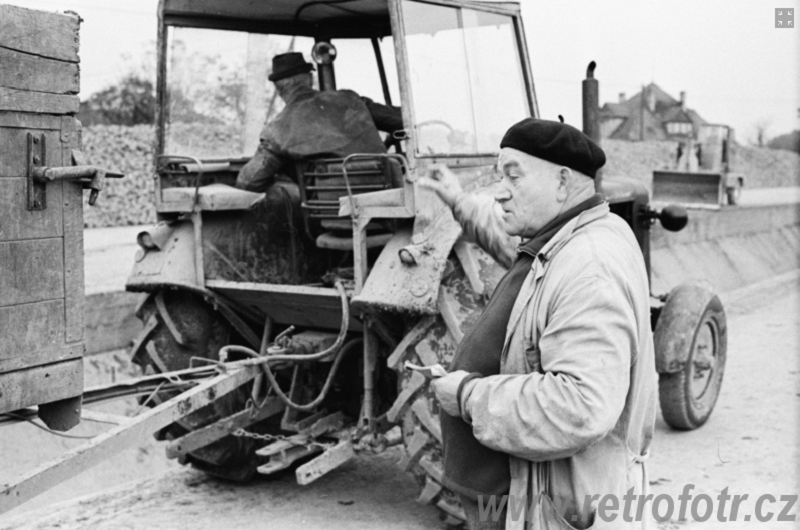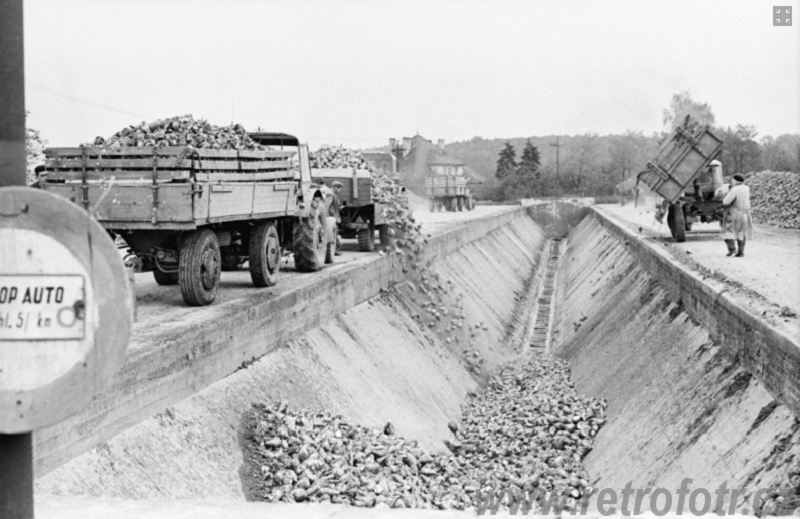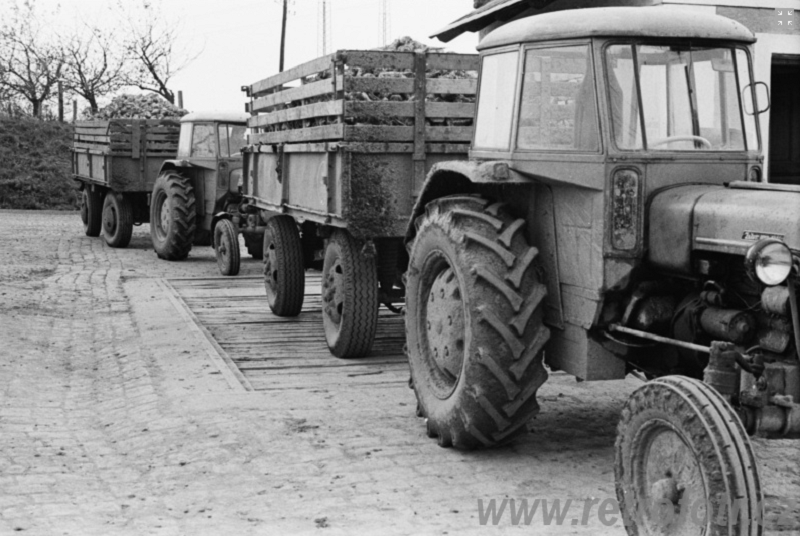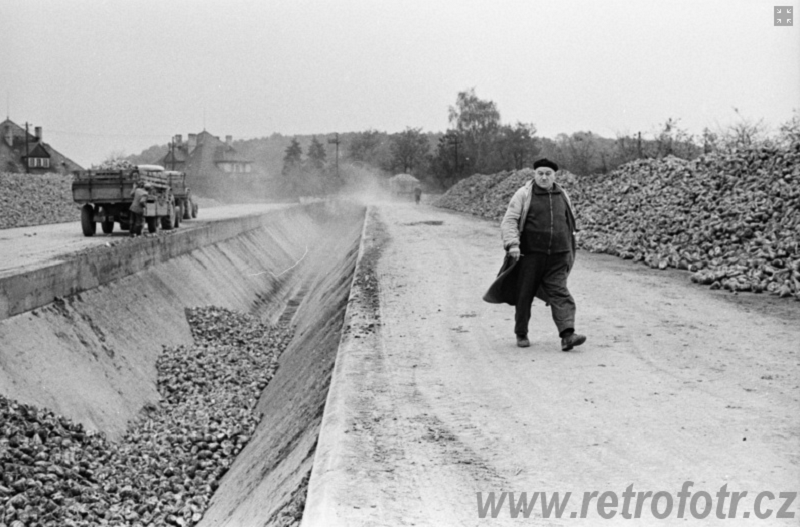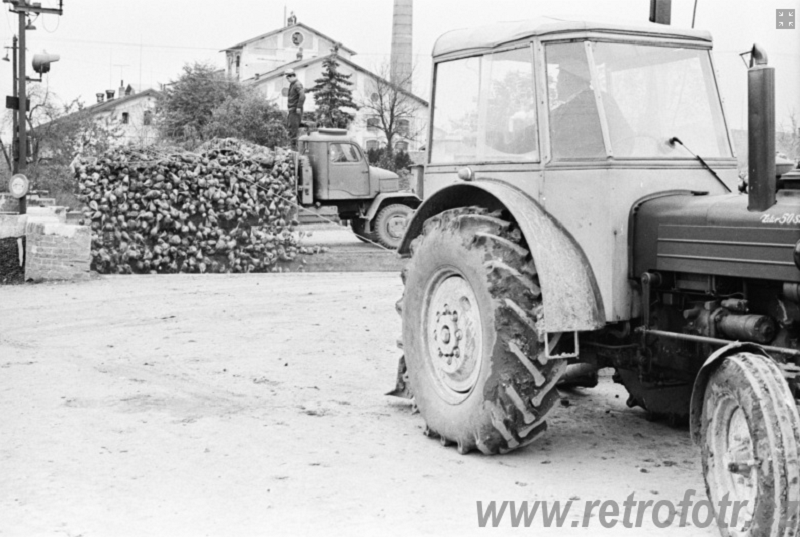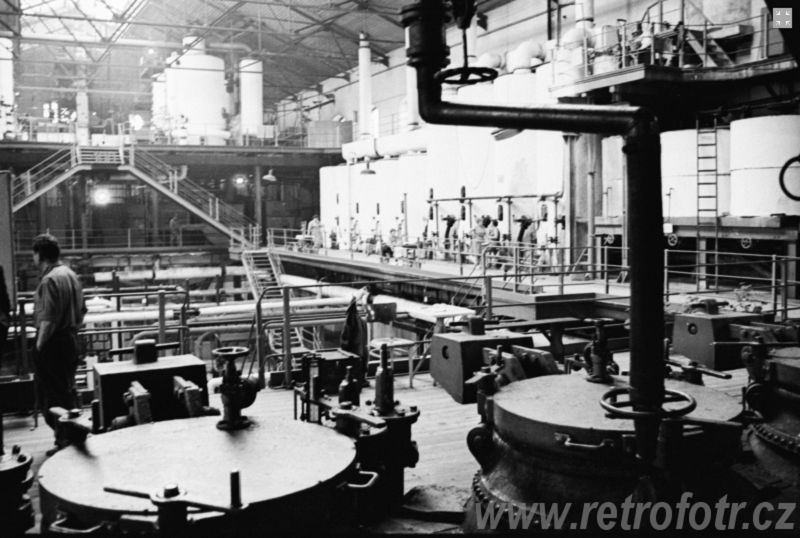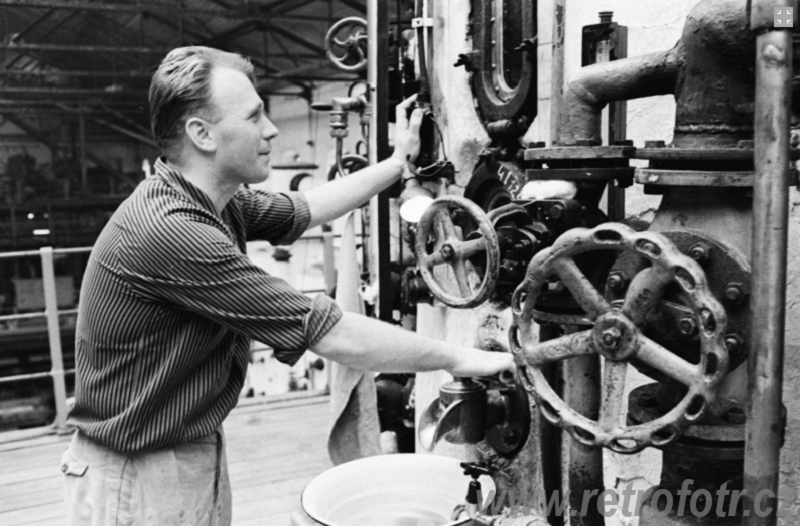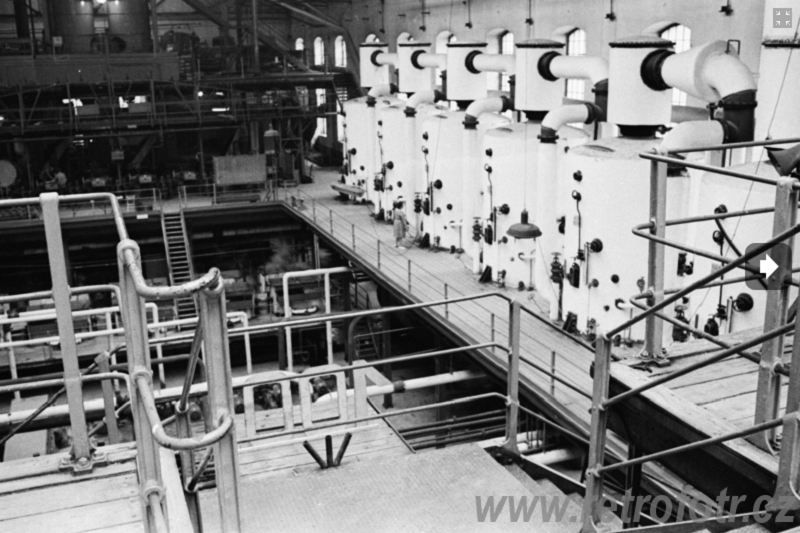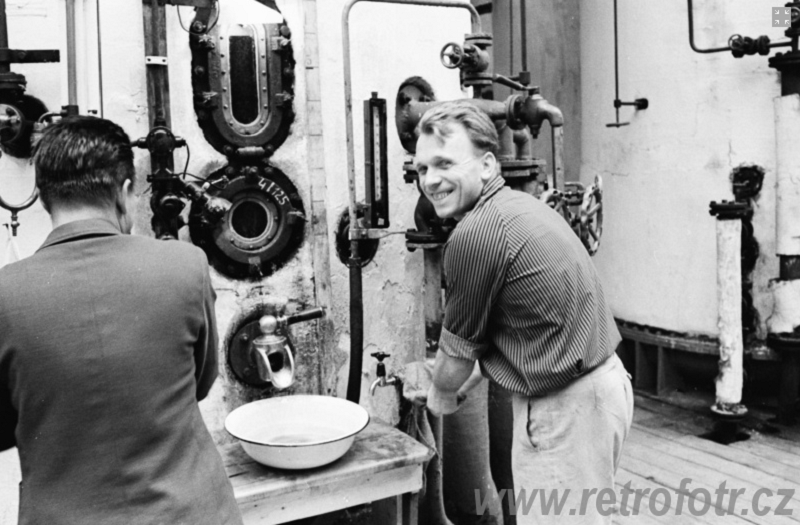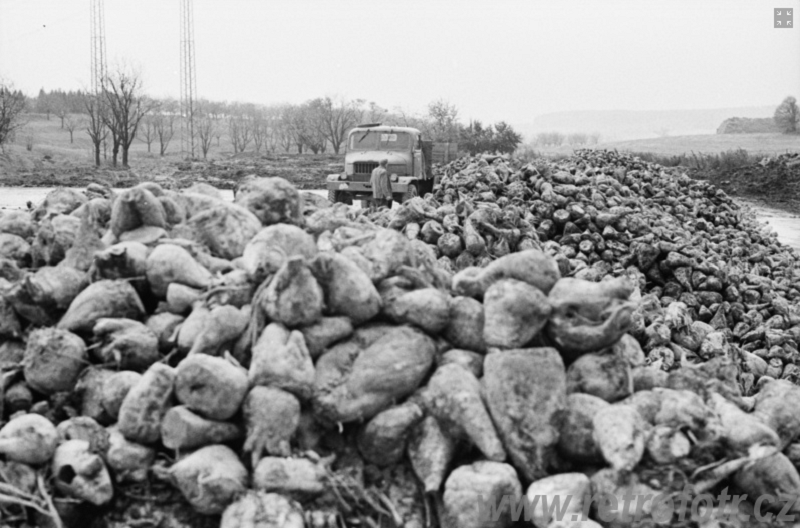 Photographs: RetroFotr
The images you've just seen were part of an industry that brought great wealth to the Czech people. Again, if things had remained as they were at the height of beet production, it would be a billion dollar a year industry.
Today, there is no evidence of the beet factory at all.
Finally, below is a link to a documentary about sugar, made in Czechoslovakia in 1946. Click the link to view.
https://www.youtube.com/watch?v=GZiLtbNGkTE
We know that you could spend hours, days, weeks and months finding some of this information yourselves – but at this website, we curate the best of what we find for you and place it easily and conveniently into one place. Please take a moment today to recognize our efforts and make a donation towards the operational costs of this site – your support keeps the site alive and keeps us searching for the best of our heritage to bring to you.

Remember, we rely solely on your donations to keep the project going.
Thank you in advance!
If you have not already subscribed to get TresBohemes.com delivered to your inbox, please use the form below now so you never miss another post.