Today we're looking at a snowy winter wonderland at Adršpašské skalní město. Adr Rock City or Adršpašské Skalní Město is open year round and is beautiful in the wintertime as well.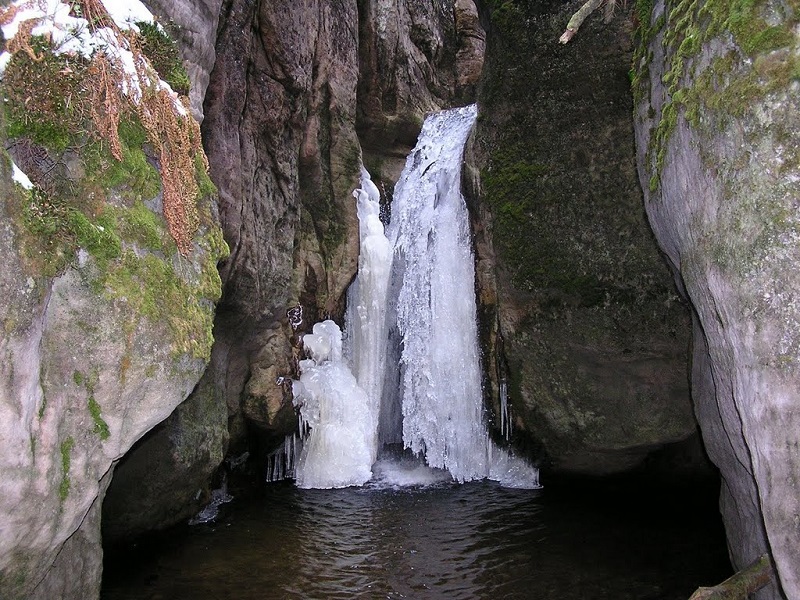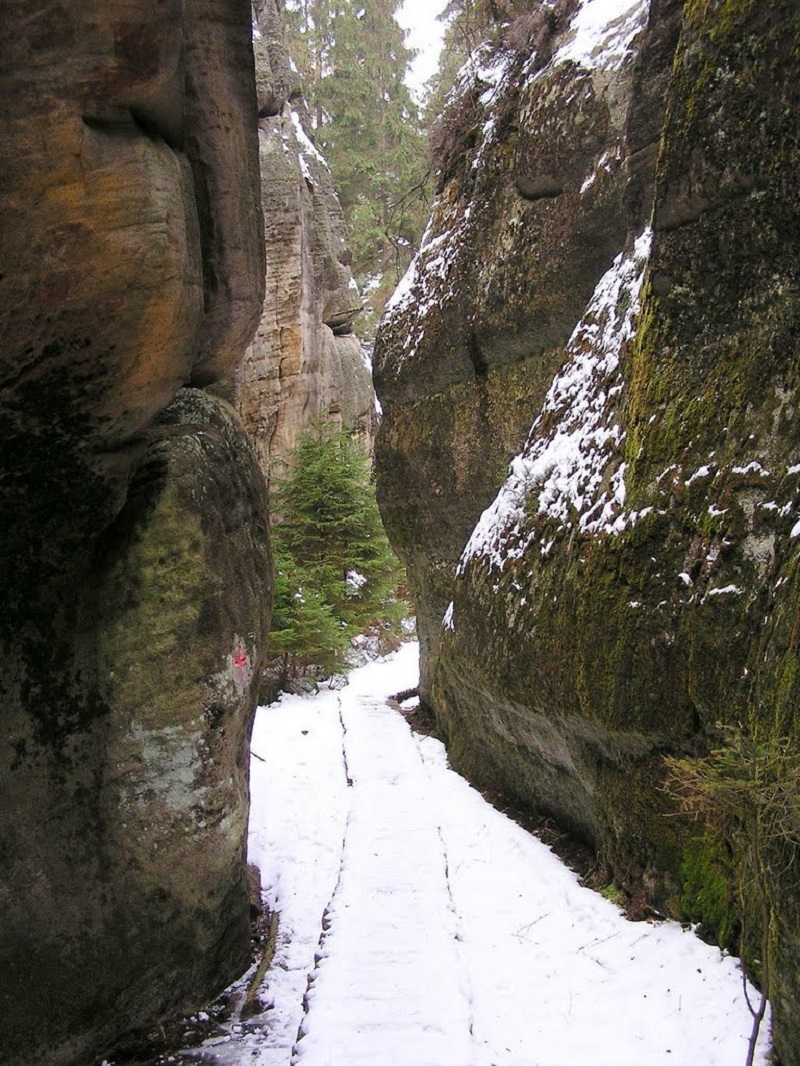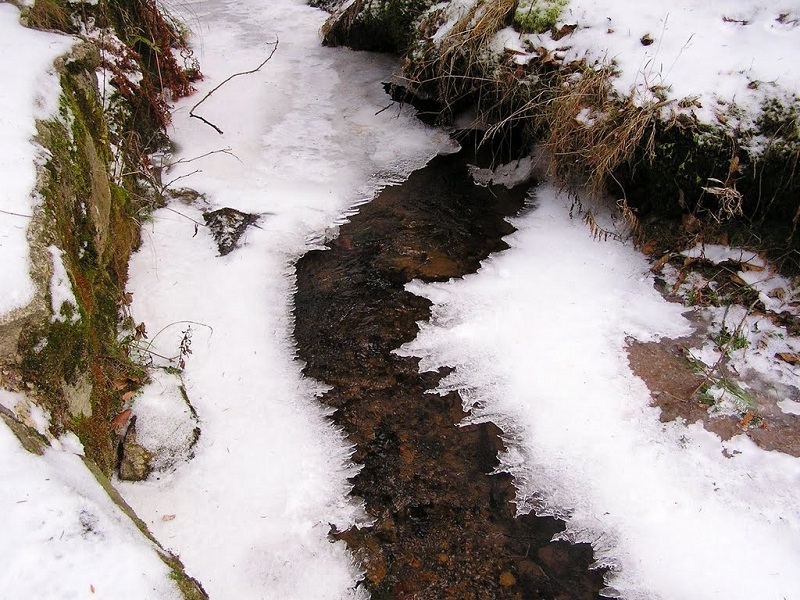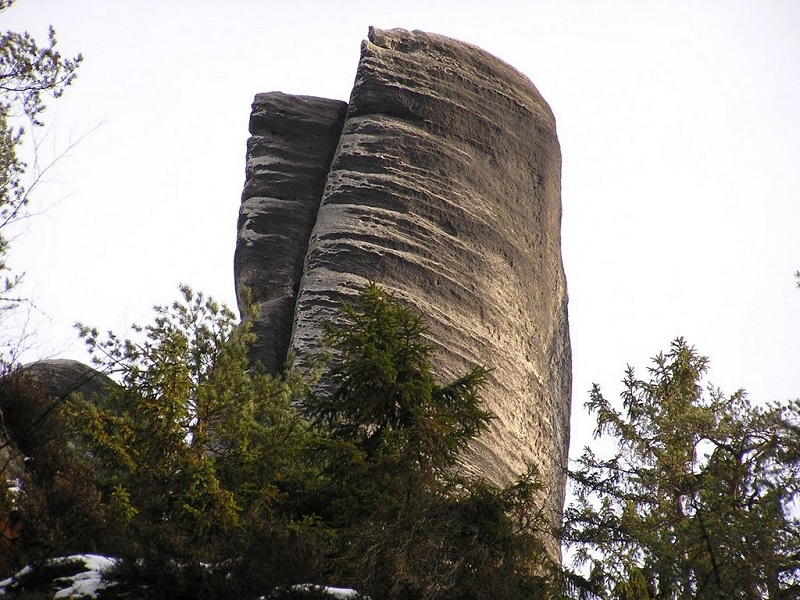 The Adršpach-Teplice Rocks (Adršpašsko-teplické skály) are an unusual set of sandstone formations covering 17 kilometers square in northeastern Bohemia, Czech Republic. They are named after two nearby municipalities: Adršpach, and Teplice nad Metují.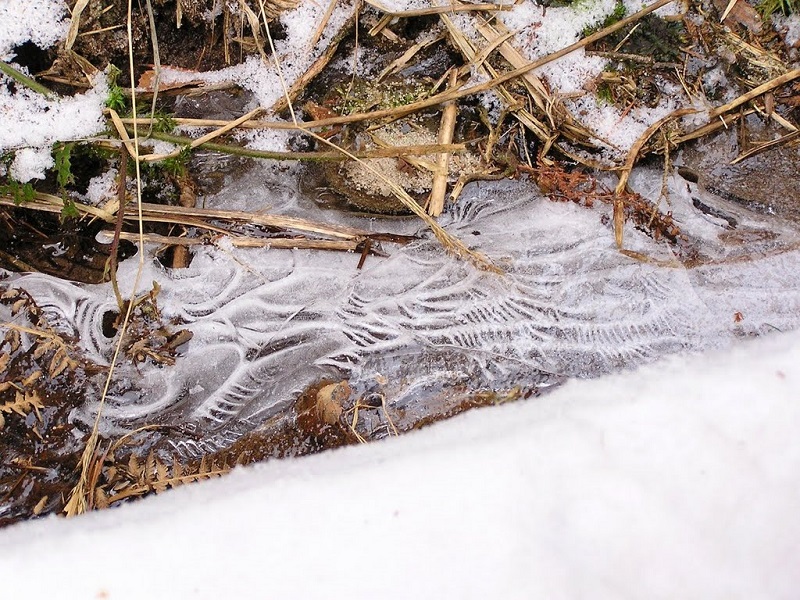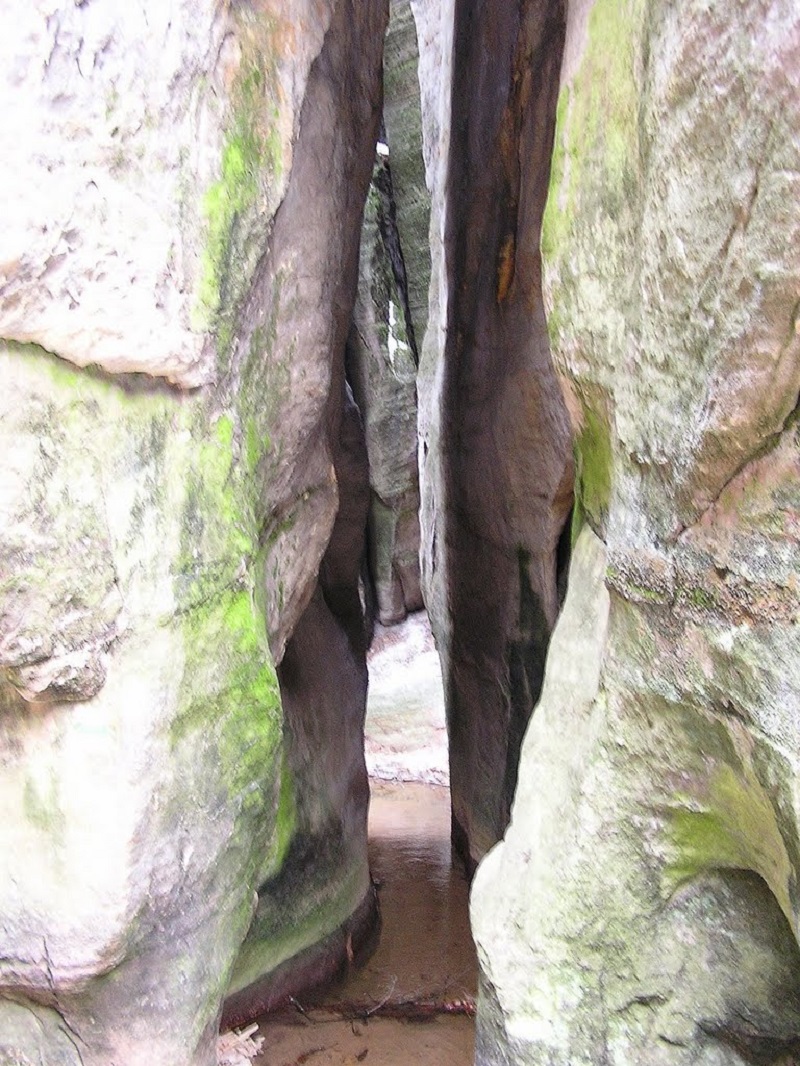 This recreational site was apparently a regional destination during the 19th and early 20th century, as attested by the varied language of stone inscriptions on the site, and surviving postcards showing the formations.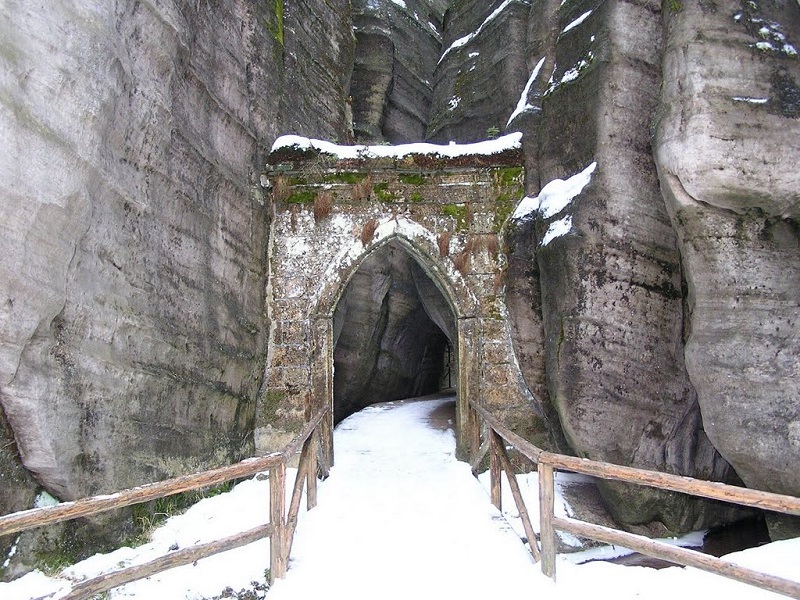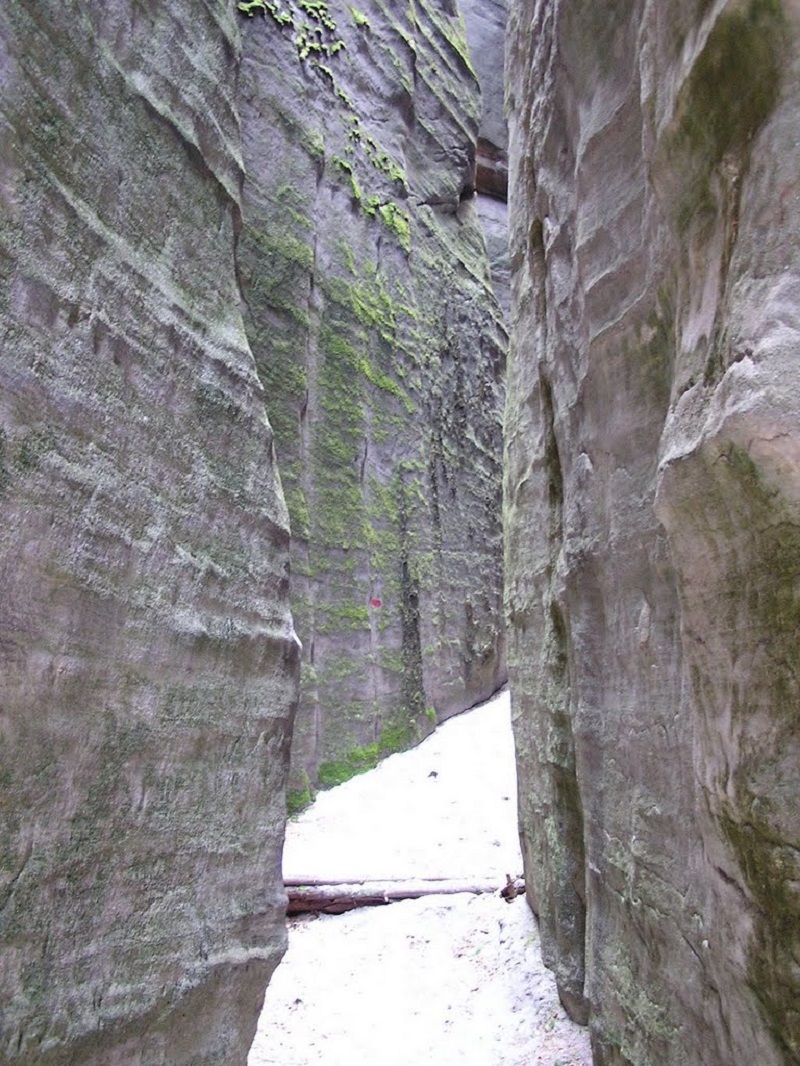 The rocks have been protected as a national nature reserve since 1933, and since 1991 the whole adjacent region of Broumovsko has enjoyed the status of protected landscape area.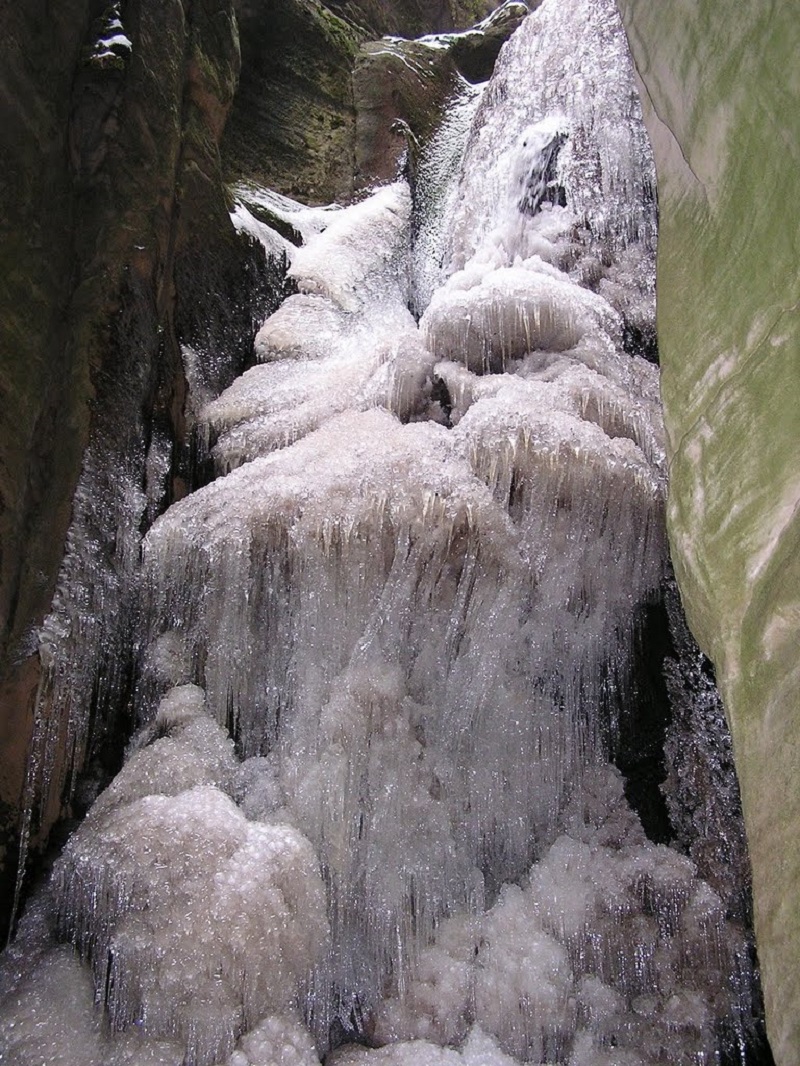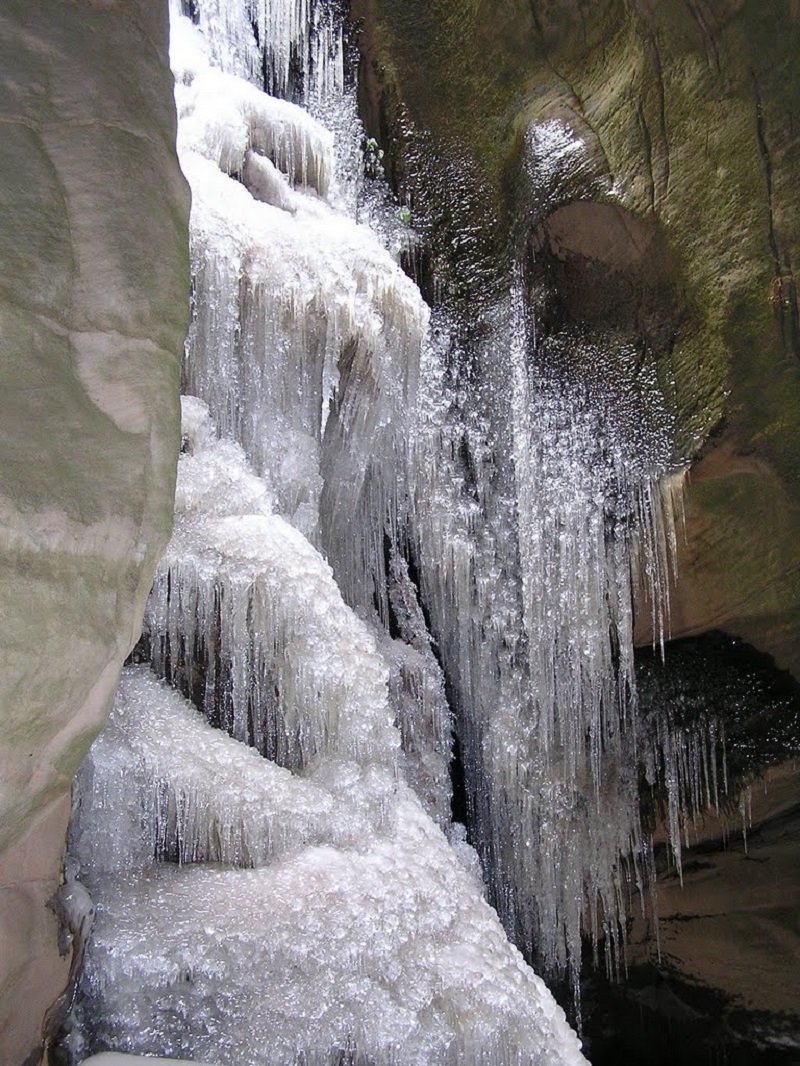 Tourists may visit the rocks via a number of marked trails. The area is a popular destination for rock climbers.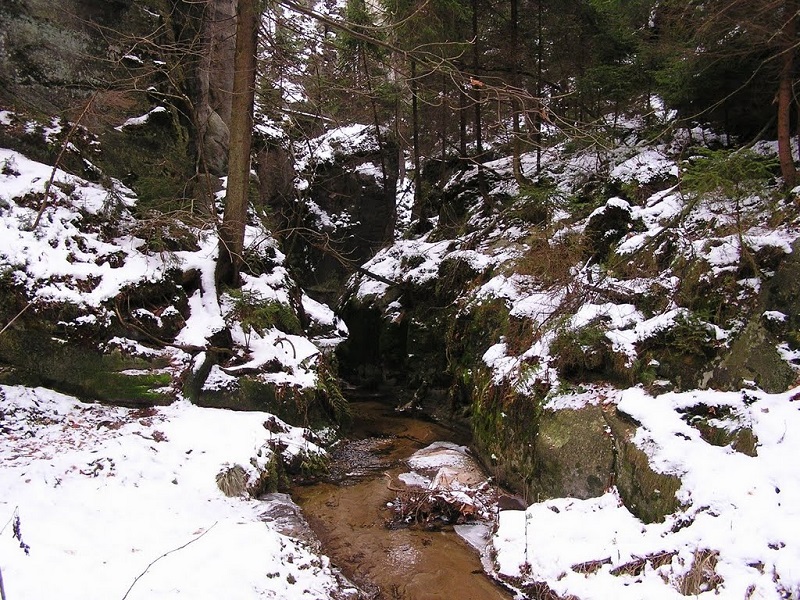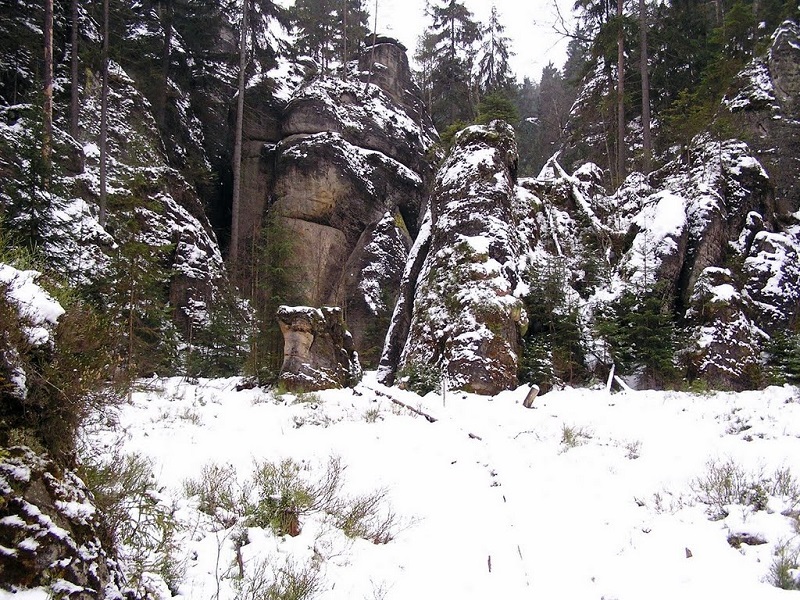 The area is also one of the largest permanent breeding sites of peregrine falcon in Europe, as they are protected here under federal law. We've written several posts about falcons in the Czech Republic which you can see here.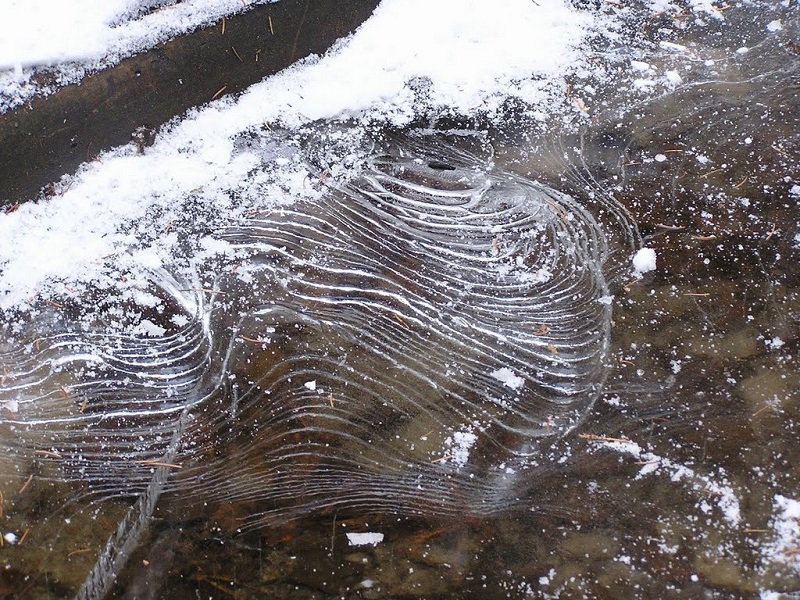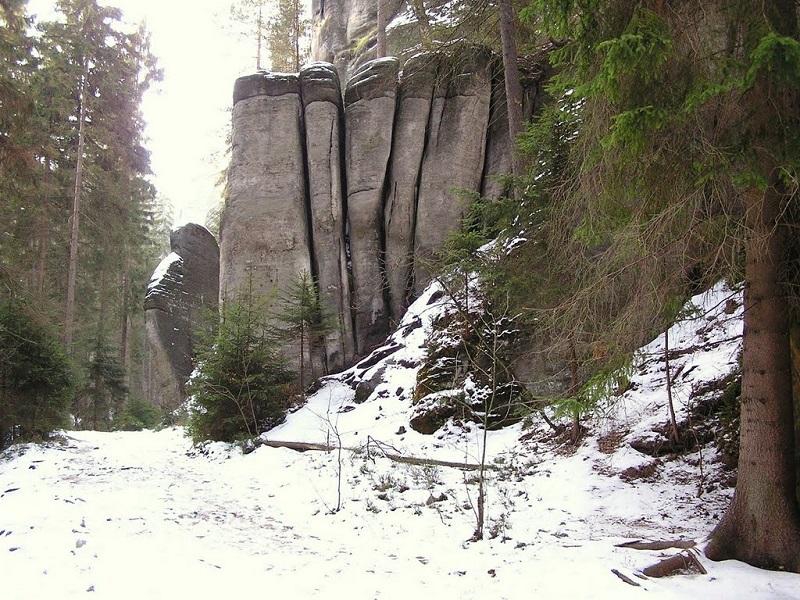 Some areas have been designated off limits to climbers and hikers to make sure the birds aren't disturbed.
Rated as one of the best places to see in the Hradec Kralove Region, read the reviews and see more photos here and here.
If you have not already subscribed to get TresBohemes.com delivered to your inbox, please use the form below now so you never miss another post.
---
Remember, we rely solely on your donations to keep the project going.
Become a friend and get our lovely Czech postcard pack.