Available throughout Europe in the cold winter months, we first tasted this delicious concoction when we were in Prague in December at the various winter markets and squares. Today, to begin the New Year, we are sharing our own version of this warm libation to combat the cold temperatures. It's called svařák, which is also known as svařené víno or hot mulled wine.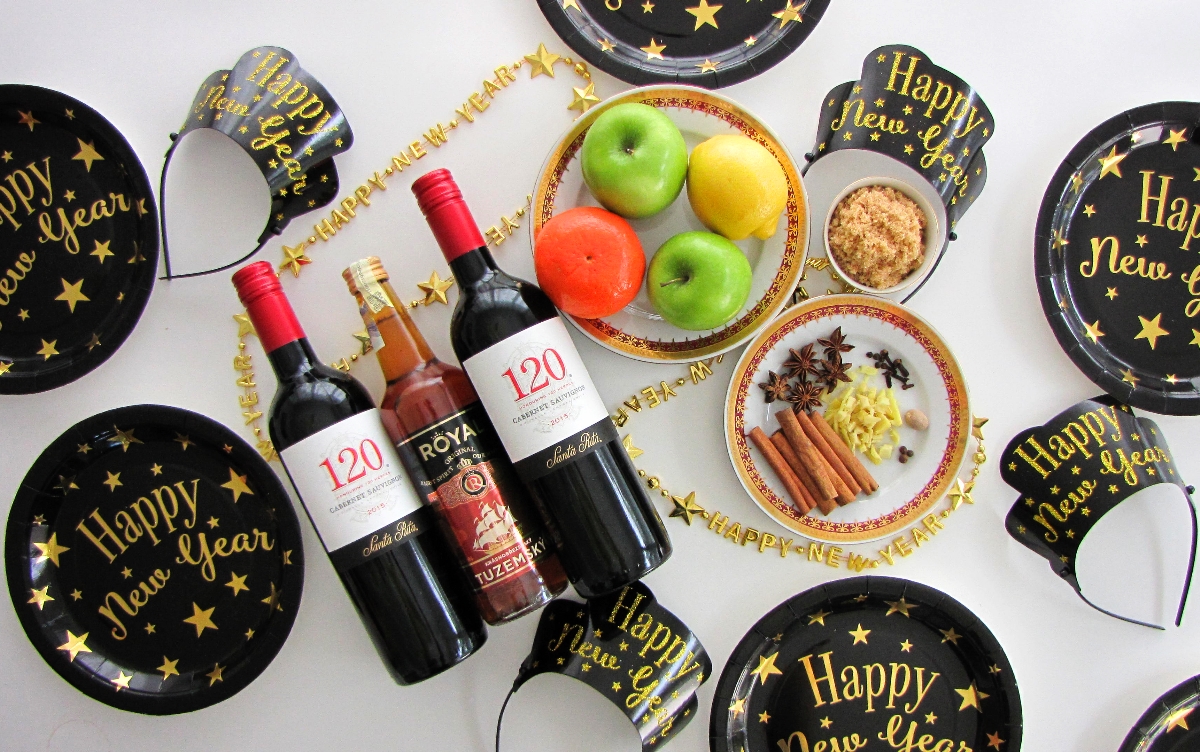 Wine was first recorded as spiced and heated in Rome during the 2nd century. One you taste this delicious mixture and feel how it warms you, you'll immediately understand why it has been made and enjoyed since early times.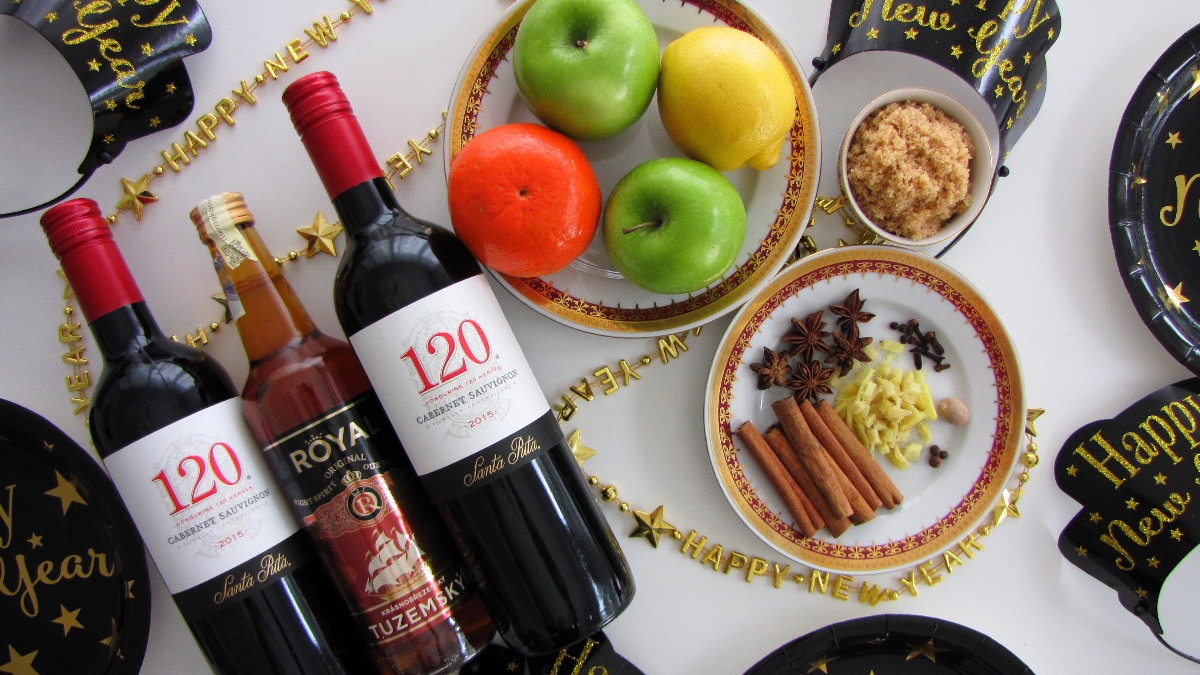 Over the years the various recipes for mulled wine have evolved with the different regions, tastes and fashions of the times.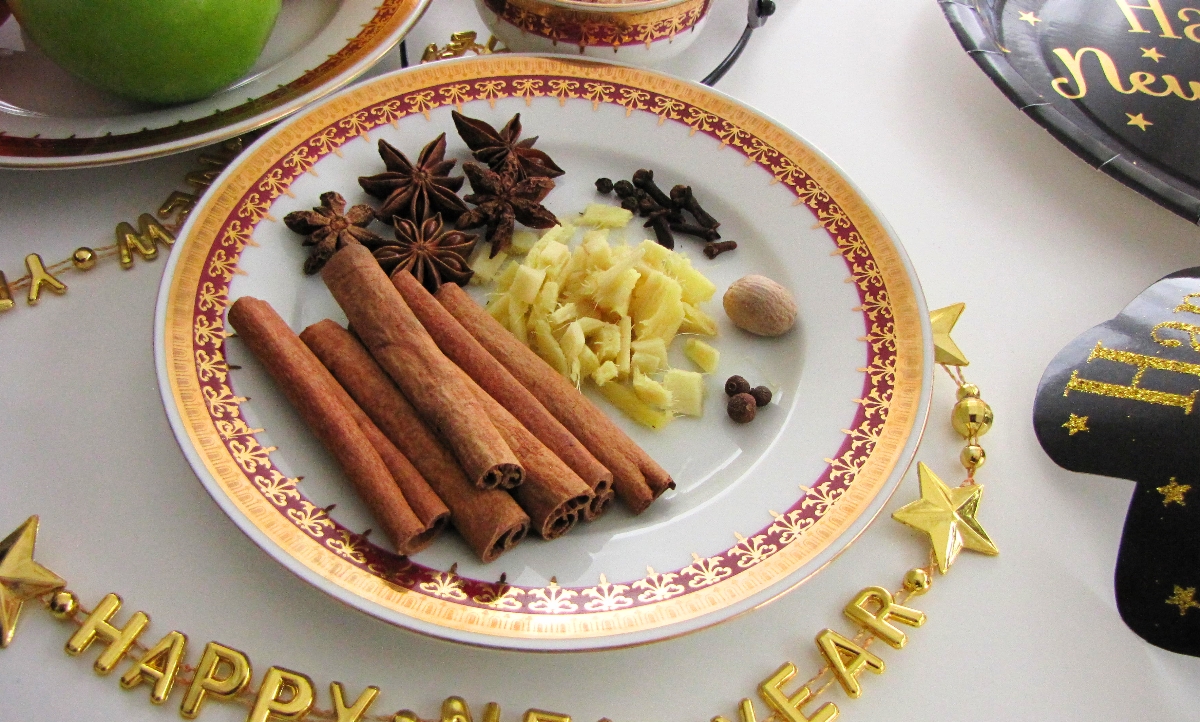 Glühwein (roughly translated as "glow-wine", from the hot irons once used for mulling) is popular in German-speaking countries and in the region of Alsace in France. Glögg is the term used for mulled wine in the Nordic countries. In Bosnia and Herzegovina, Croatia, Montenegro, Slovenia and Serbia, it is kuhano vino or kuvano. In Brazil, where a large amount of European descendants live, it is called vinho quente. In Bulgaria, it is called greyano vino. In Chile it is called candola in the south and vino navega'o in the north.
In France, it's vin chaud, and in Hungary, it's forralt bor. Hungarians fancy it with Amaretto. In Italy, mulled wine is typical in the northern part of the country and is called vin brulé. In Latvia, it is called karstvīns and in Lithuania, it is called glintveinas. In the Republic of Macedonia, it is called vareno vino and in Moldova, they call it izvar.  In the Netherlands, hot mulled wine is known as bisschopswijn, which literally translates to bishop's wine. In Poland, it is grzane wino. In Portugal, mainly in the Douro and Minho Provinces it is called vinho quente and made with Madeira wine and Port wine.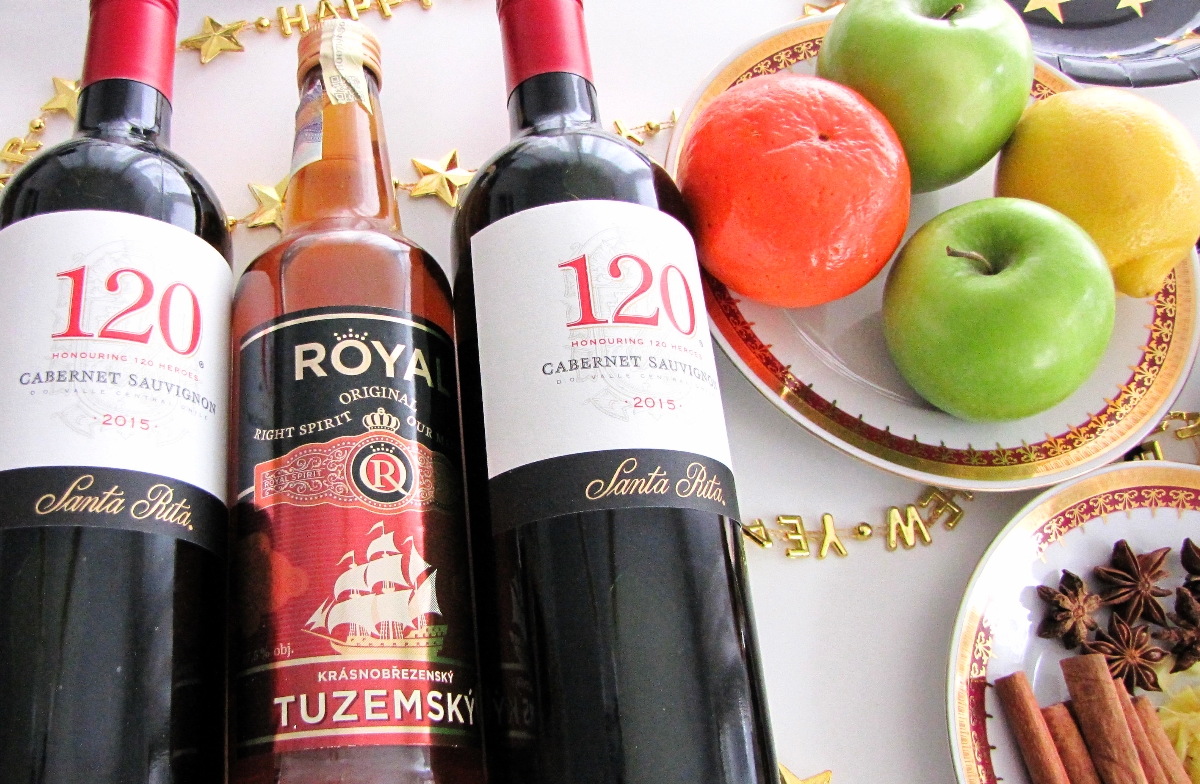 In Romania, it is called vin fiert. In Russia, it's known as Glintwein and in Turkey, it is called Sıcak Şarap. In Quebec, Canada, red wine is mixed with maple syrup and hard liquor and heated. The drink is called Caribou and is especially popular during the Quebec Winter Carnival.
During Victorian times it was called Smoking Bishop and it's enjoyed in most countries the world over, especially in the cold winter months and during the holidays.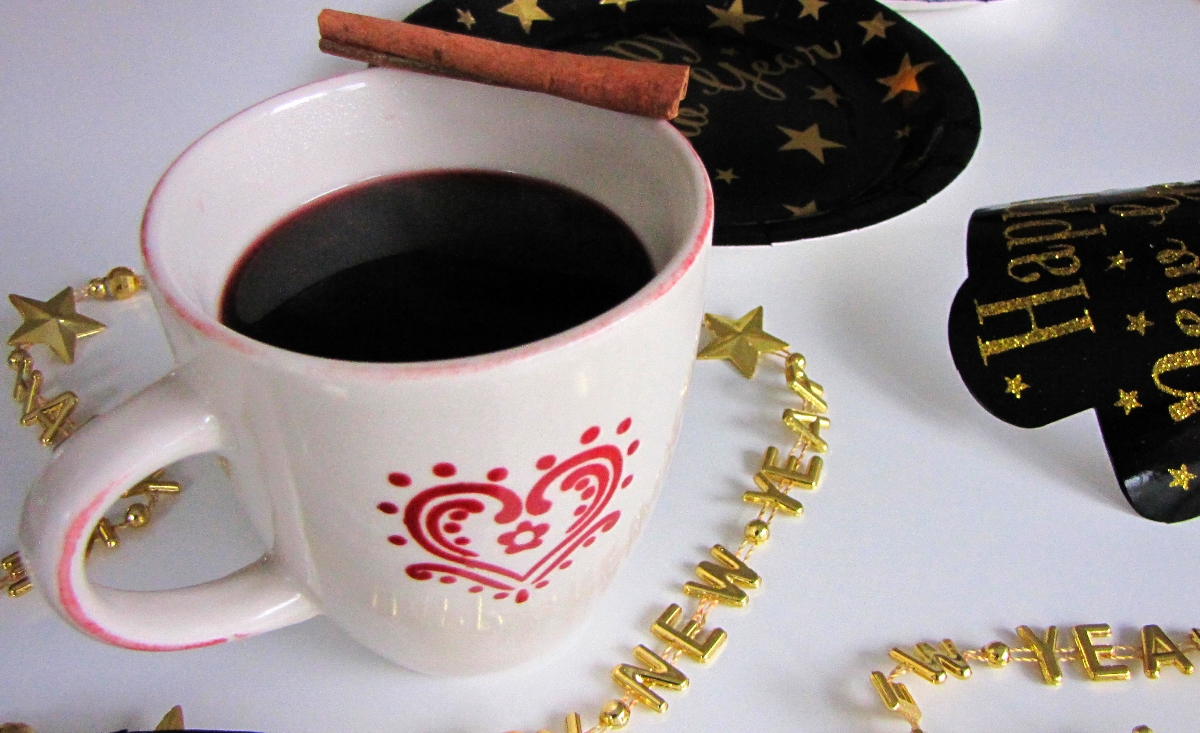 We hope you like our recipe for svařák which we've adapted from traditional Czech versions.
Ingredients
2 bottles of red wine (we use Cabernet Sauvignon)
5-6 cinnamon sticks
6-8 whole cloves
4 whole black peppercorns
4 allspice berries
4-6 star anise
zest of one tangerine (use fruit)
zest of one lemon (discard fruit)
1 inch piece of ginger, peeled and chopped
1/3 cup raisins
tangerine slices from zested tangerine
2 apples, sliced (we use green apples)
1/3 cup brown sugar
1/3 cup raw honey
1 cup apple cider (optional)
2 Tbsp. Czech Rum
Directions
Begin by taking your heaviest saucepan and putting in the cinnamon sticks, whole cloves, whole black peppercorns, allspice berries, star anise, tangerine zest, lemon zest, chopped ginger, brown sugar, and honey. Heat for two minutes to release the oils from the ingredients and allow sugar to liquify a bit.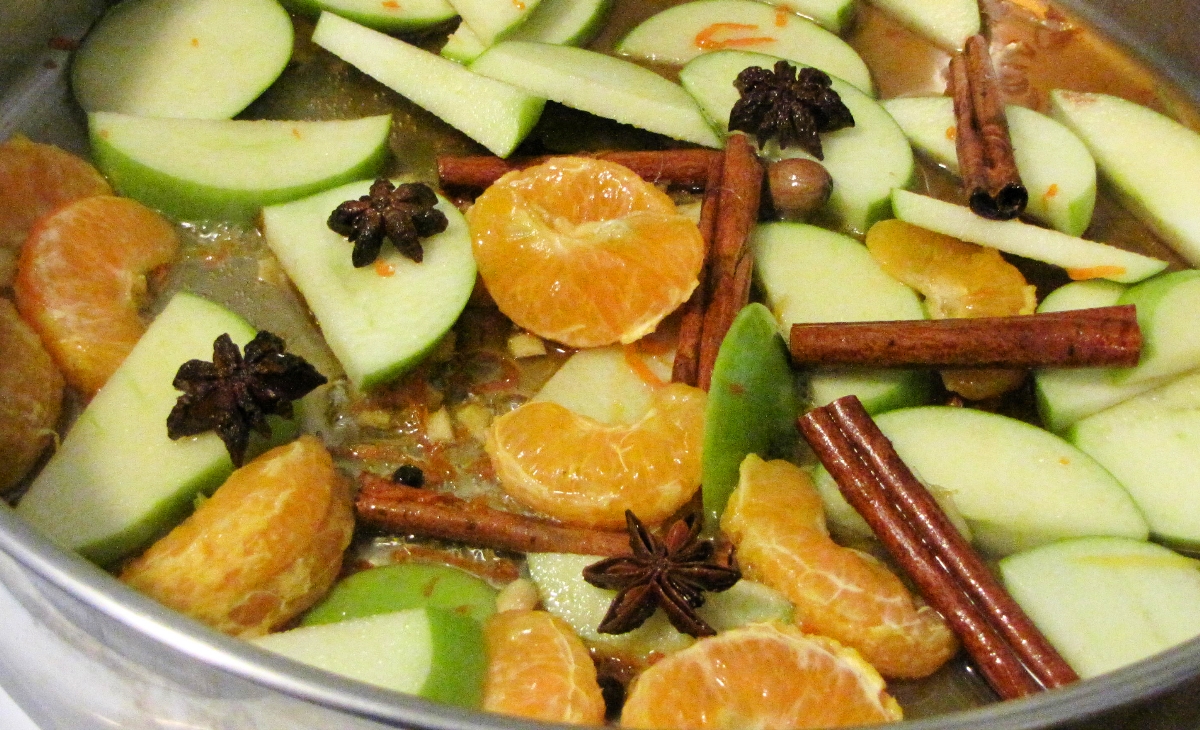 Then add your wine, raisins, tangerine slices, sliced apples and cider, if you are using it. Lower heat to a low temperature and simmer for at least three hours making sure it does not boil.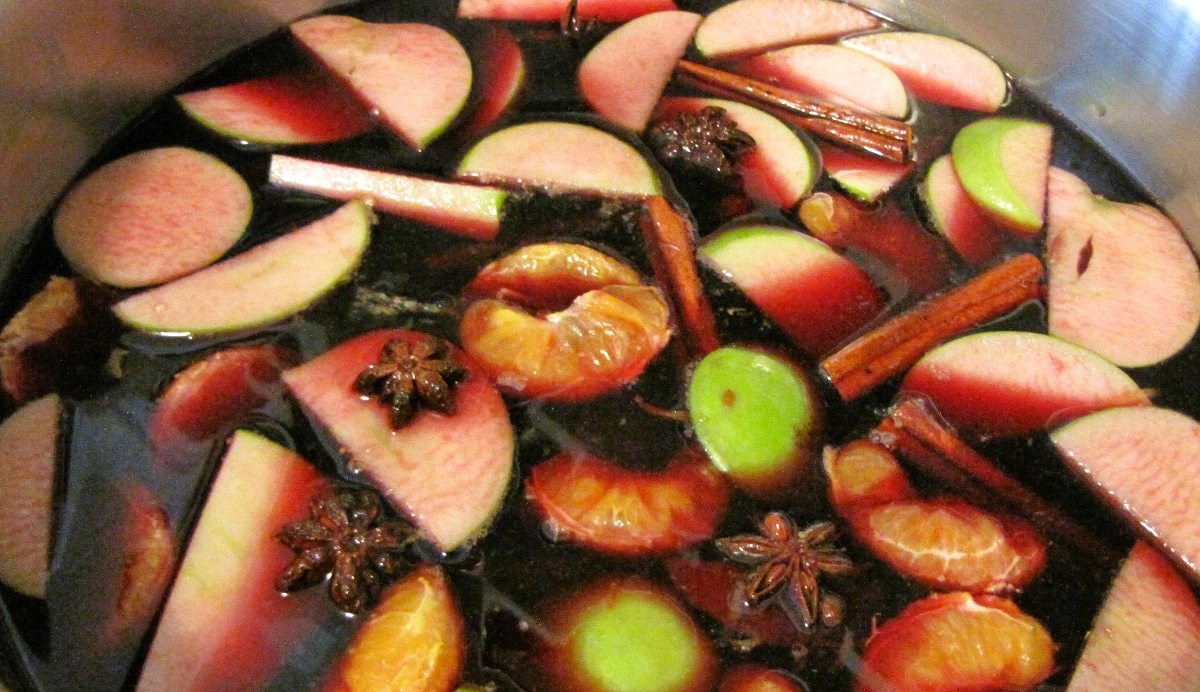 Some people prefer to add the fruits 30 minutes before serving, but we like it when it simmers all of the fruit flavors into the wine.
Strain the cooked wine mixture through a fine-mesh strainer and return the wine to the saucepan, discarding the spices.
At this point, stir 2 tablespoons fragrant Czech rum into the wine, taste and add up to 2 tablespoons more sugar and 2 tablespoons more rum, if desired.
There are folks who ladle it into a cup, fruits and all, but we prefer to strain it and just serve the hot wine with a cinnamon stick in the cup as a garnish.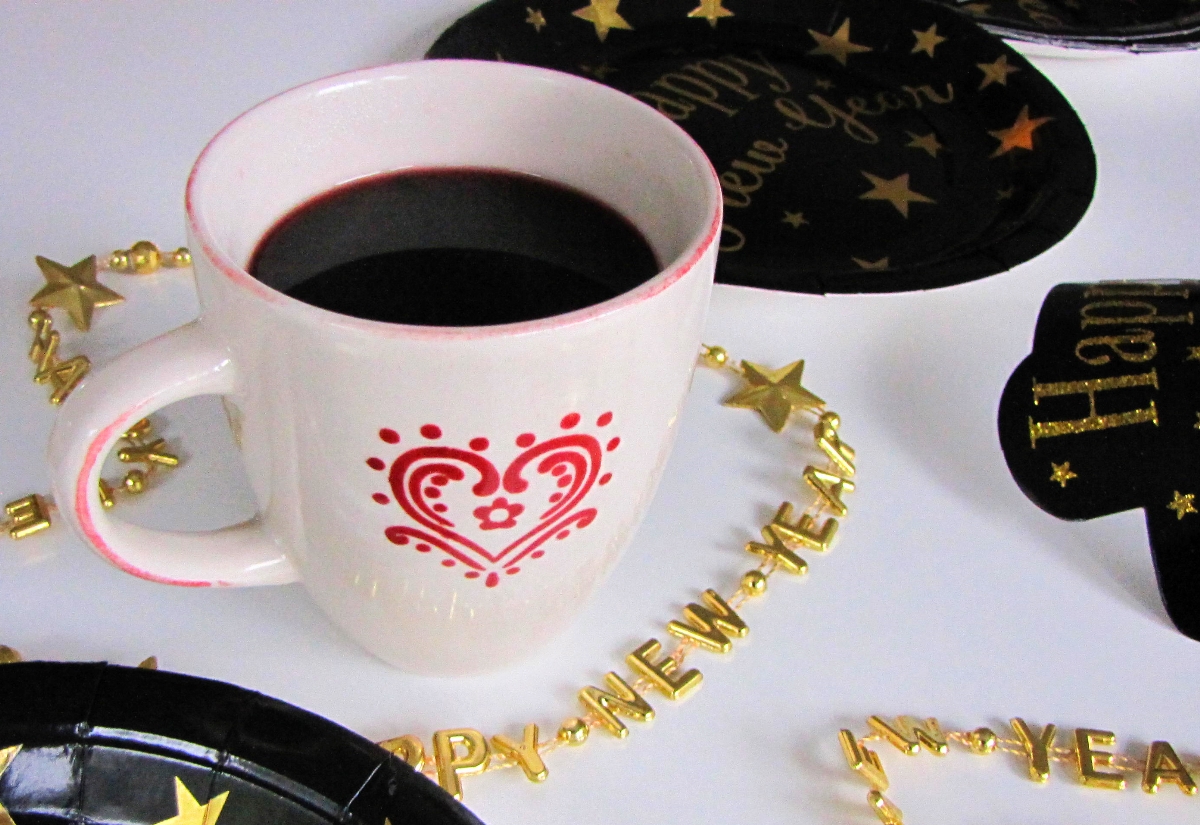 It is at it's best when served immediately after mulling but this delicious drink will keep fairly hot even when taken off the heat for about 30 minutes. The leftover mulled wine (if you have any) can be reheated in a saucepan on the stovetop. If you wish to keep some for the next day, allow it to cool completely and then pour into glass bottle or mason jar, closing tightly and refrigerating.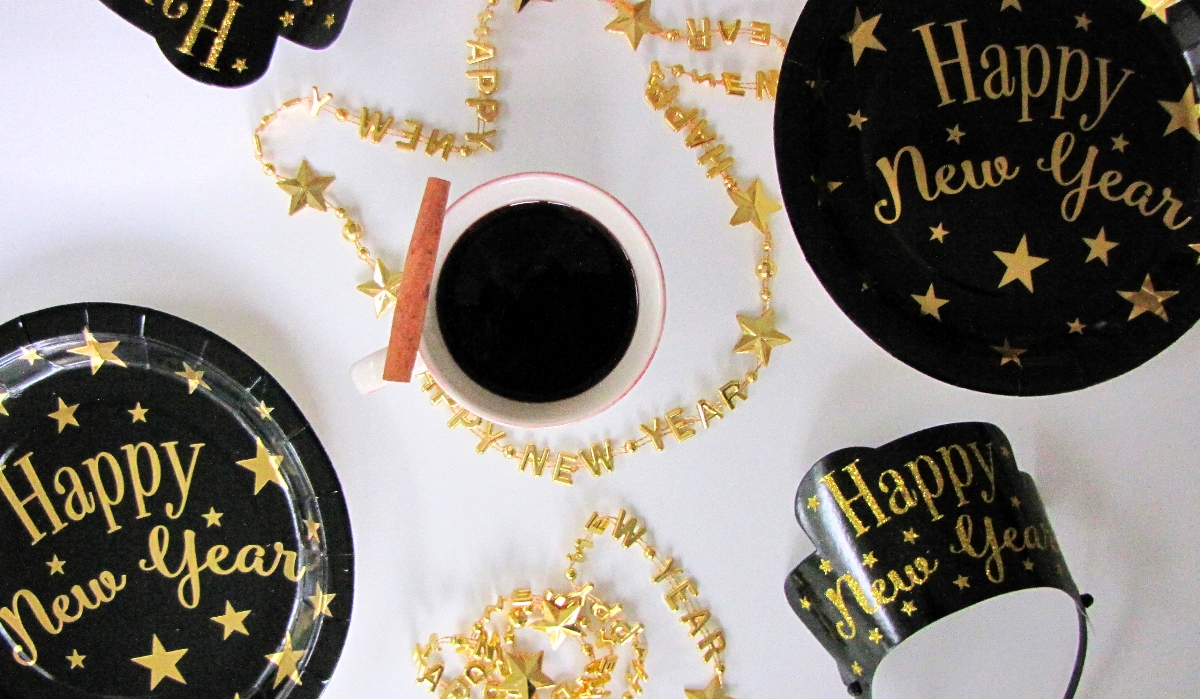 We wish you all a healthy, happy, joyous, prosperous and successful New Year filled with an abundance of blessings and love.
Šťastný Nový Rok!
(*The lovely mug shown with the hot mulled wine was a Christmas gift from Petr and Adela who came to visit us from Prague over the Christmas holidays. It is from DAKLS company and you can see it here.)
If you have not already subscribed to get TresBohemes.com delivered to your inbox, please use the form below now so you never miss another post.
---
Remember, we rely solely on your donations to keep the project going.
Become a friend and get our lovely Czech postcard pack.