For many centuries, the foundries of former Czechoslovakia had been renowned for their impressive Czech crystal, glass and jewelry making craftsmanship. Before WWII, numerous factories all over the country made bižuterii a šperky – costume and real jewelry – which was admired the world over. Sadly, many of these factories closed during the war and never reopened.
Between the mid 1920s and the 1950s, the jewels made in then called Czechoslovakia were heavily soldered. Copper and pot metal, which is a mixture of semi-precious metals, was used in the soldering process. The dots of solder on the reverses of most pieces were not spots of repairs, but preventive strengthening measures which were undertaken to prevent potential damage or separation. Oftentimes, the piece would have the factory or makers mark somewhere on the metal for identification.
One better known manufacturer was Husar D. They were one of the premier jewelry design houses at the time. Others were Bijoux, Lillian and Taboo. Sometimes, the pieces also had the name Czech on them as well.
In 1918, when the Czechs and Slovaks united and were finally freed from the rule of Austria and Hungary, the First Czechoslovak Republic was born. Then the communists came and the country became Czechoslovakia. Finally, in 1993, the Czech Republic. This can be confusing to those questioning the origin of such lovely pieces and to clarify, we want to share that whether the pieces are marked Bohemia, Czecho, Czecho-slovakia, Czechoslovakia, Czech or Made in Czechoslovakia – they come from the same place, a country now called The Czech Republic (one that some are calling Chechia.)
Hollywood was famous for covering their starlets with dripping jewels and Czechs were experts at making elaborate, luxurious designs which showed absolute brilliance and shine. Remember that prior to WWI, the nation was known as Bohemia, and Bohemian crystals were already known worldwide for their beauty. Czechs had many centuries of expertise in setting, designing and creating some of the world's finest crystal gems which have always carried a significant Czech style… one that is bold, unusual, beautiful and often asymmetrical in design.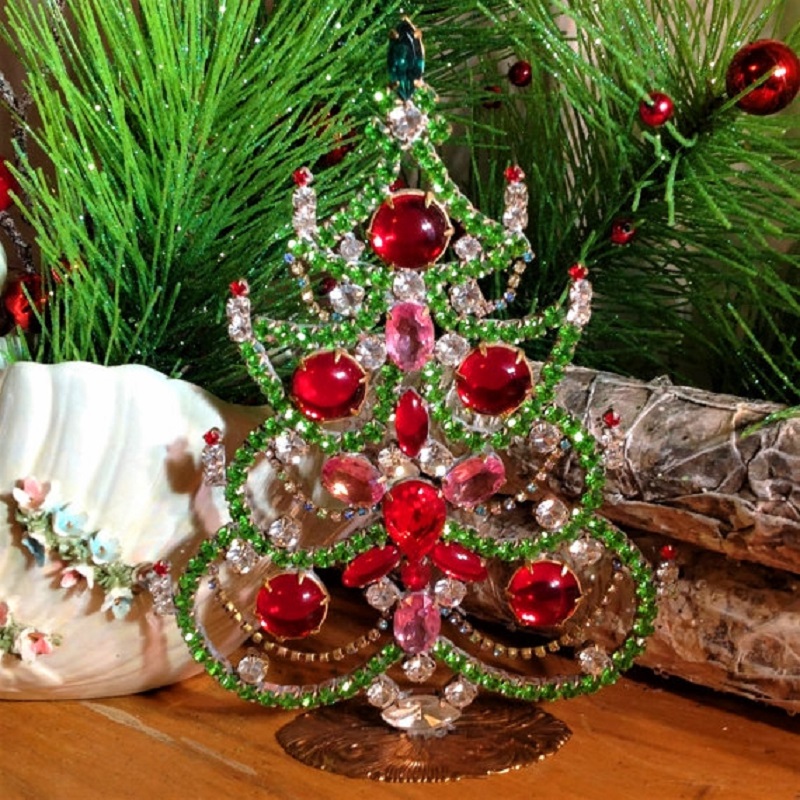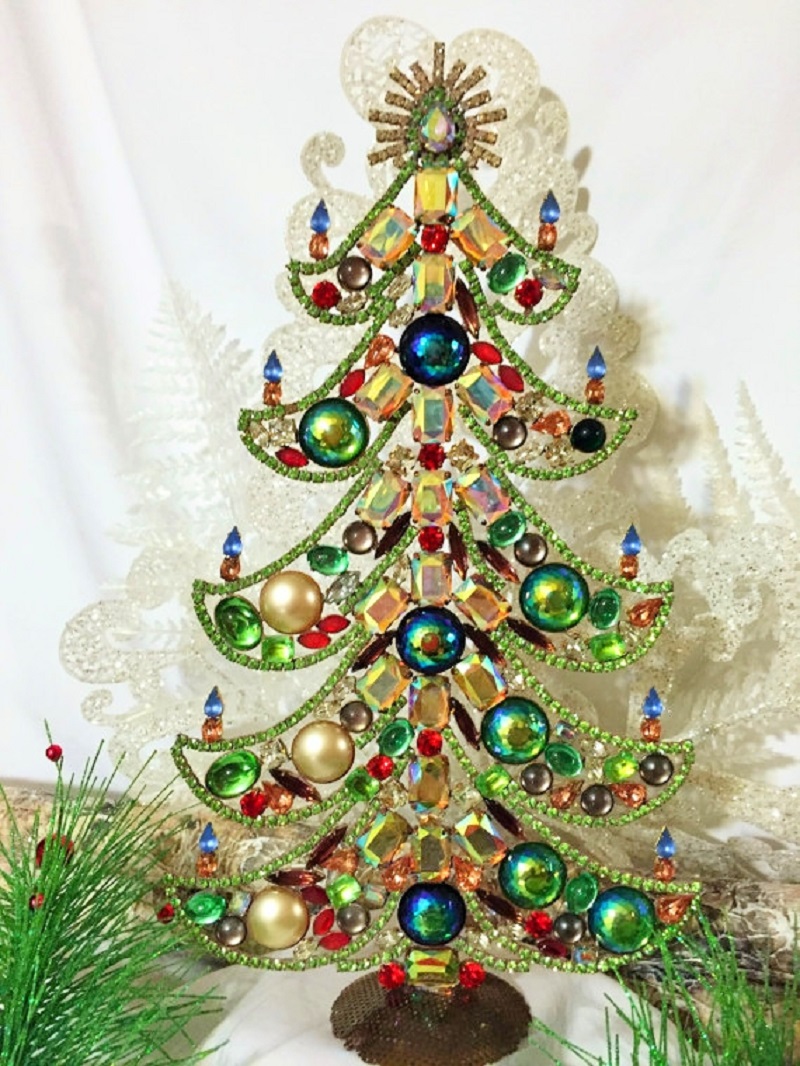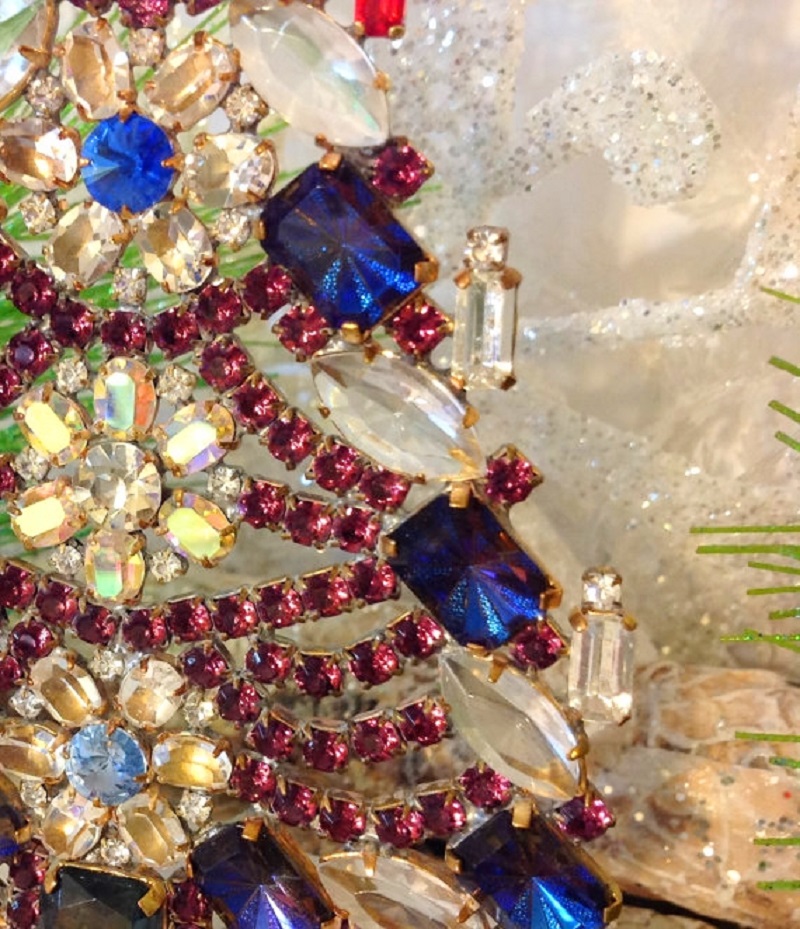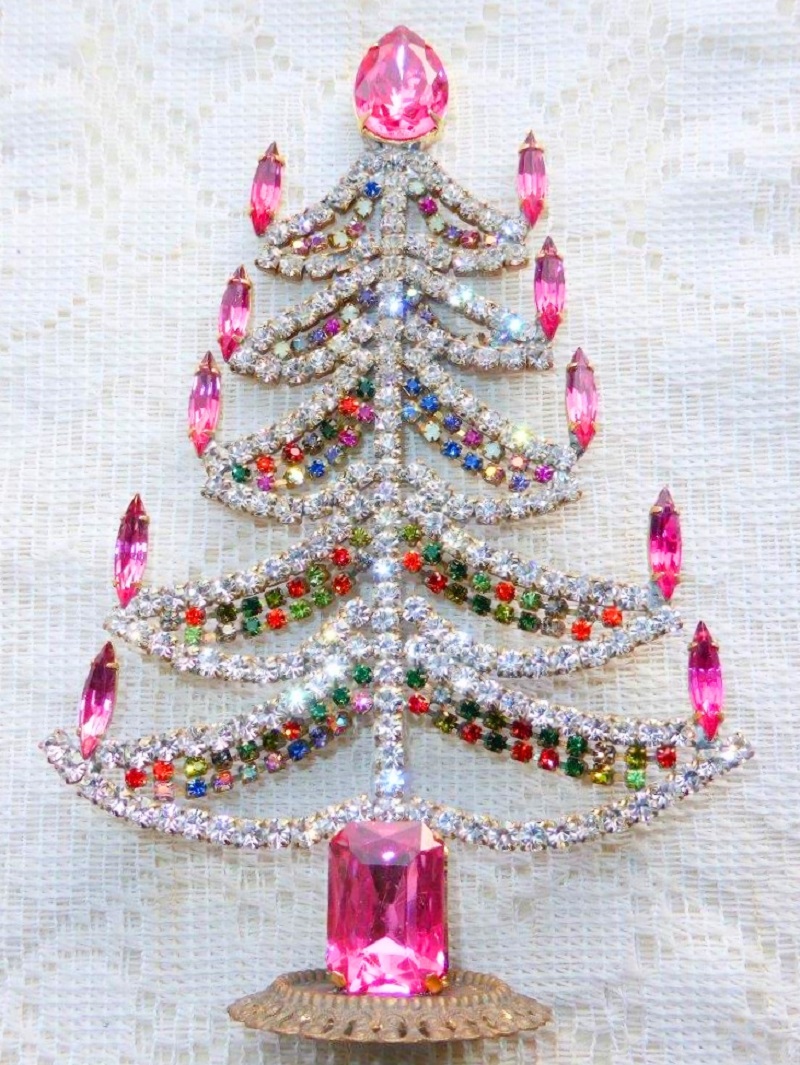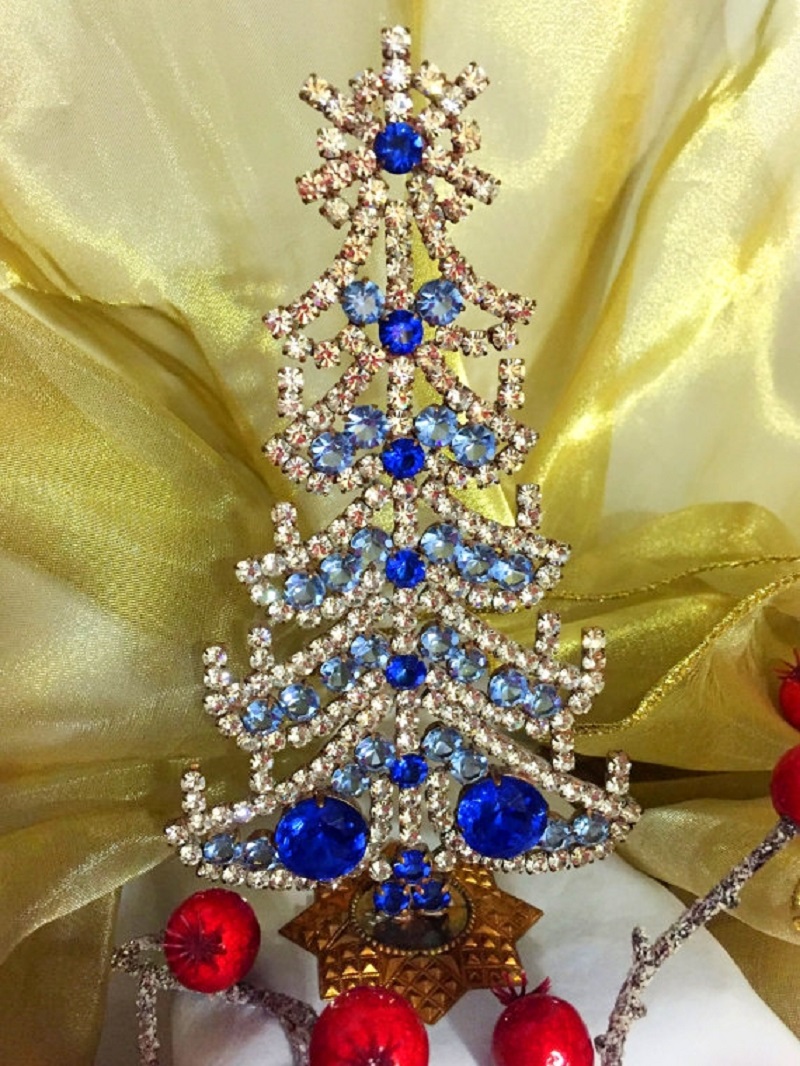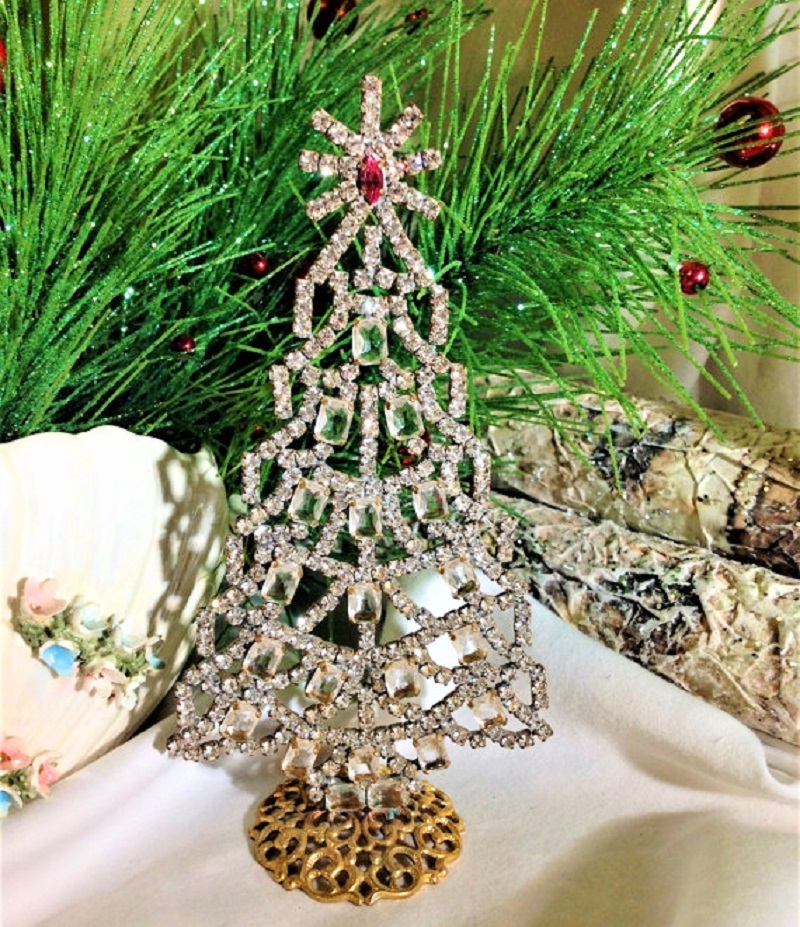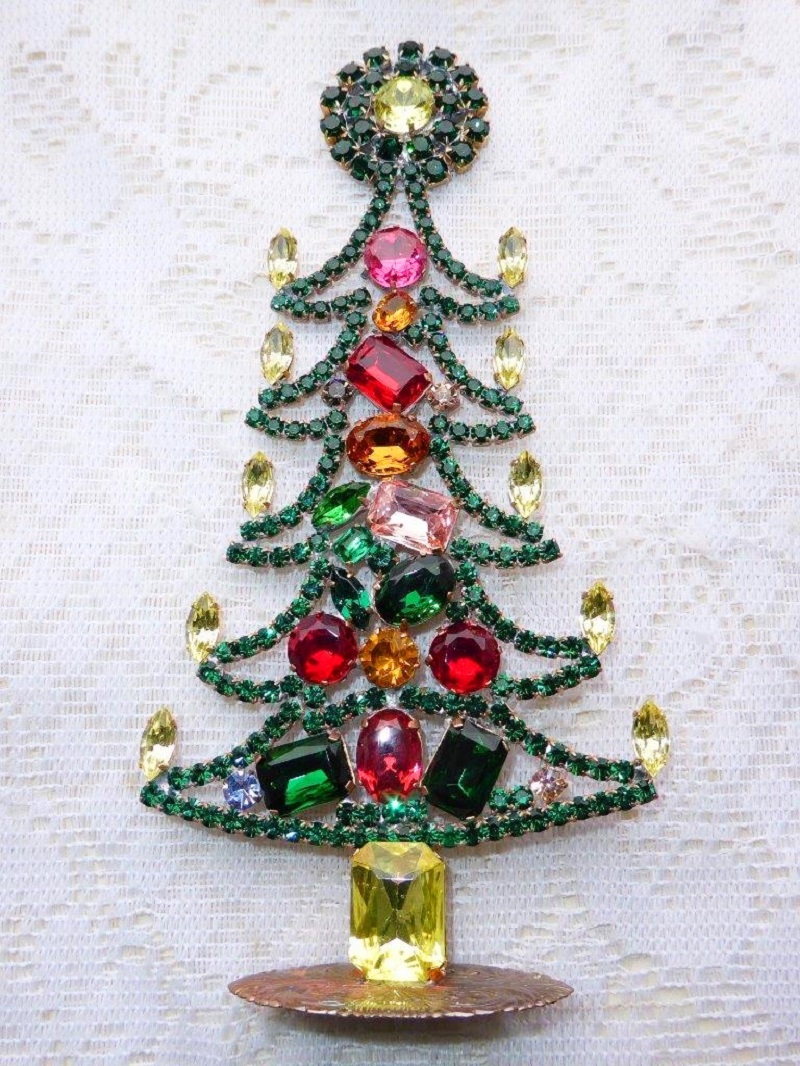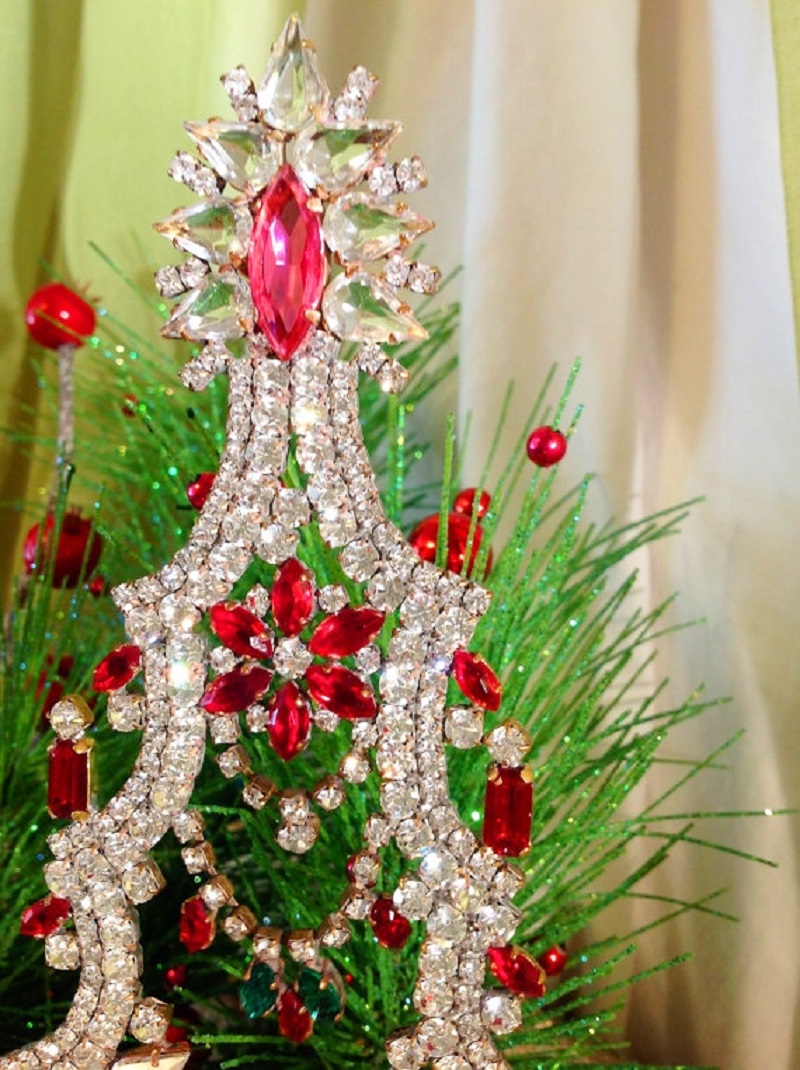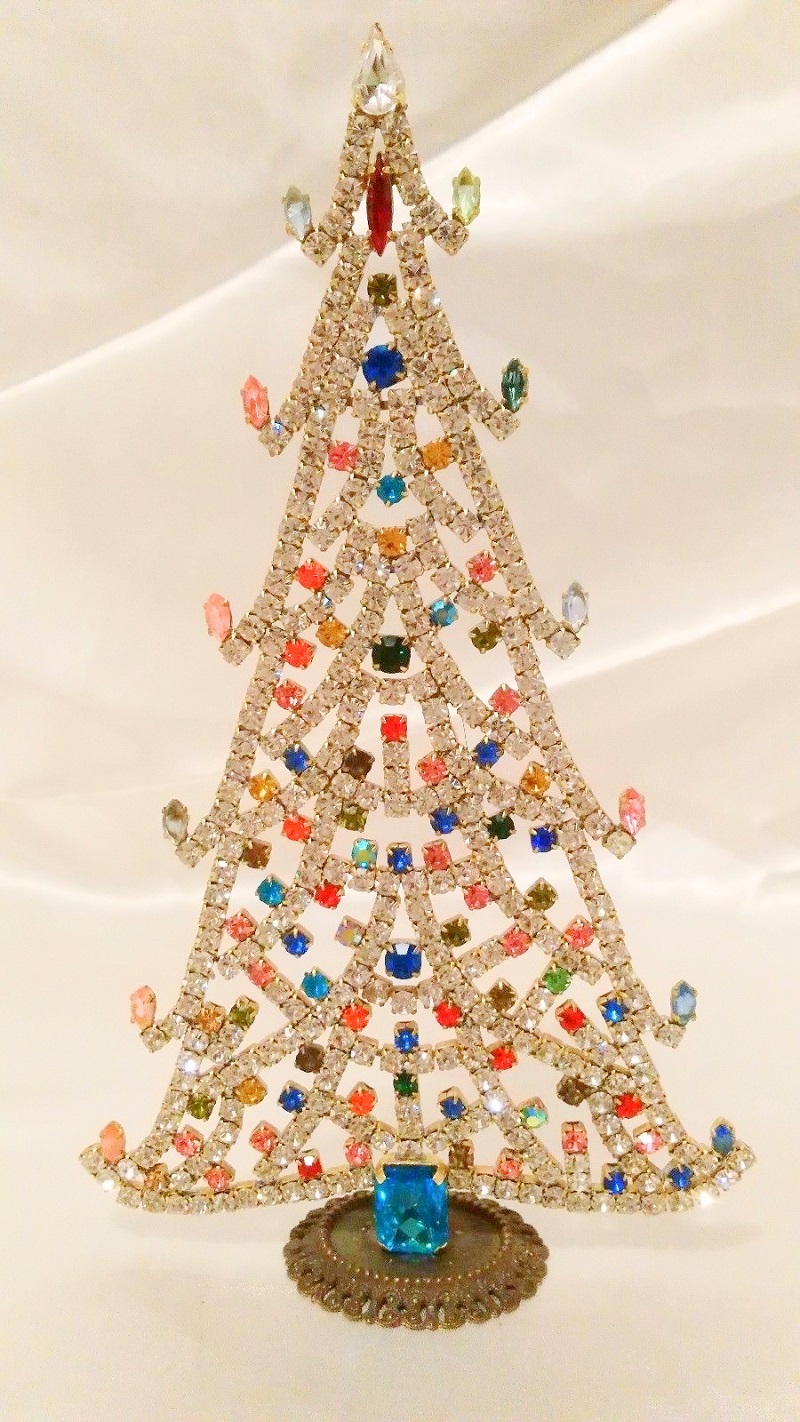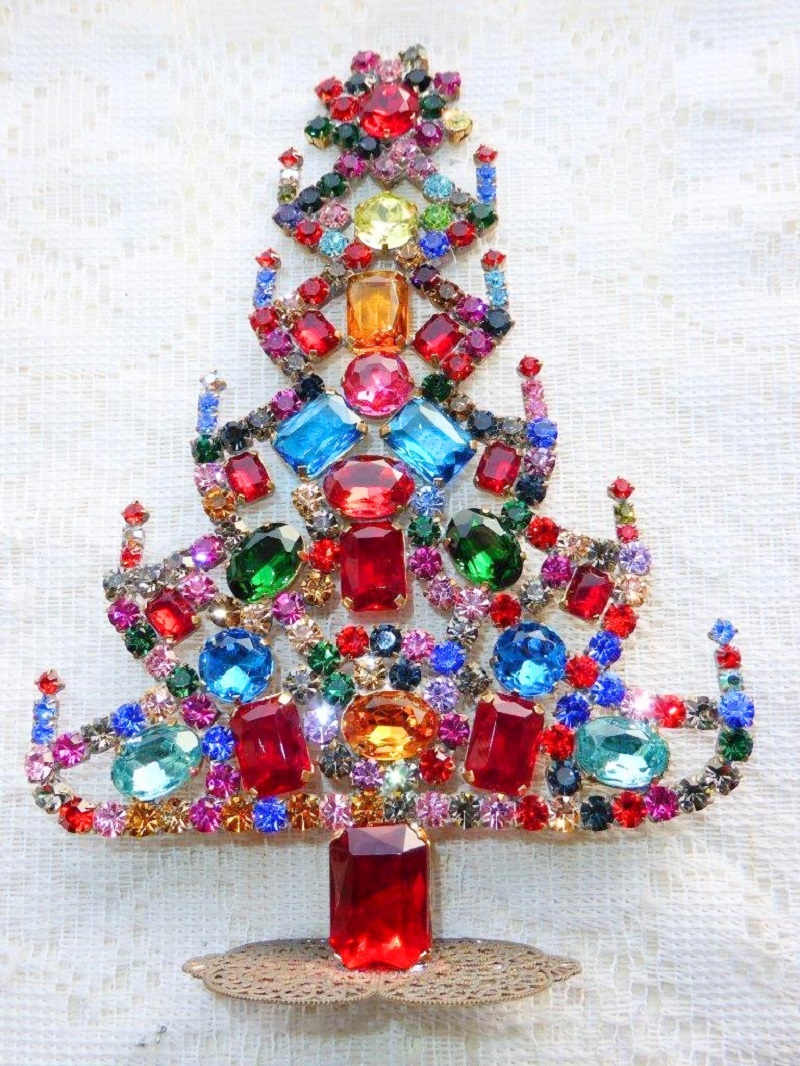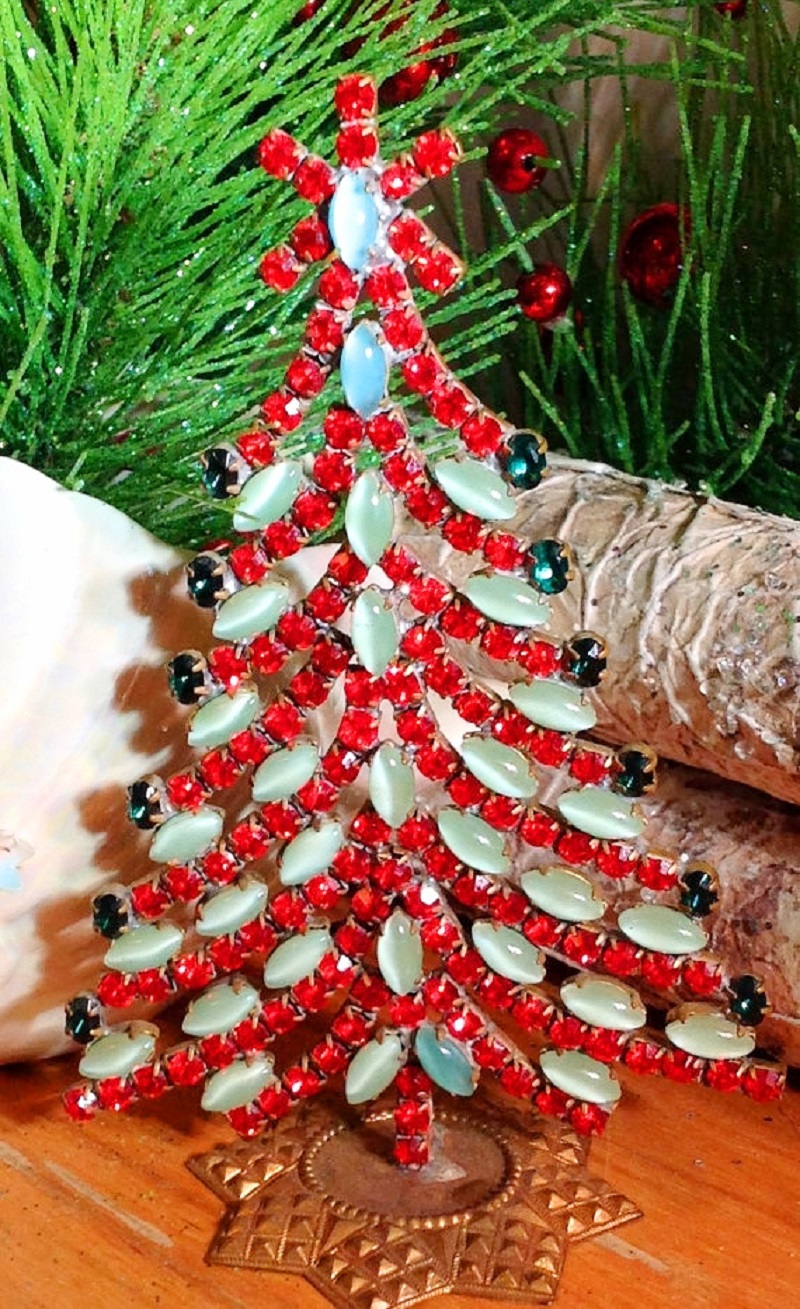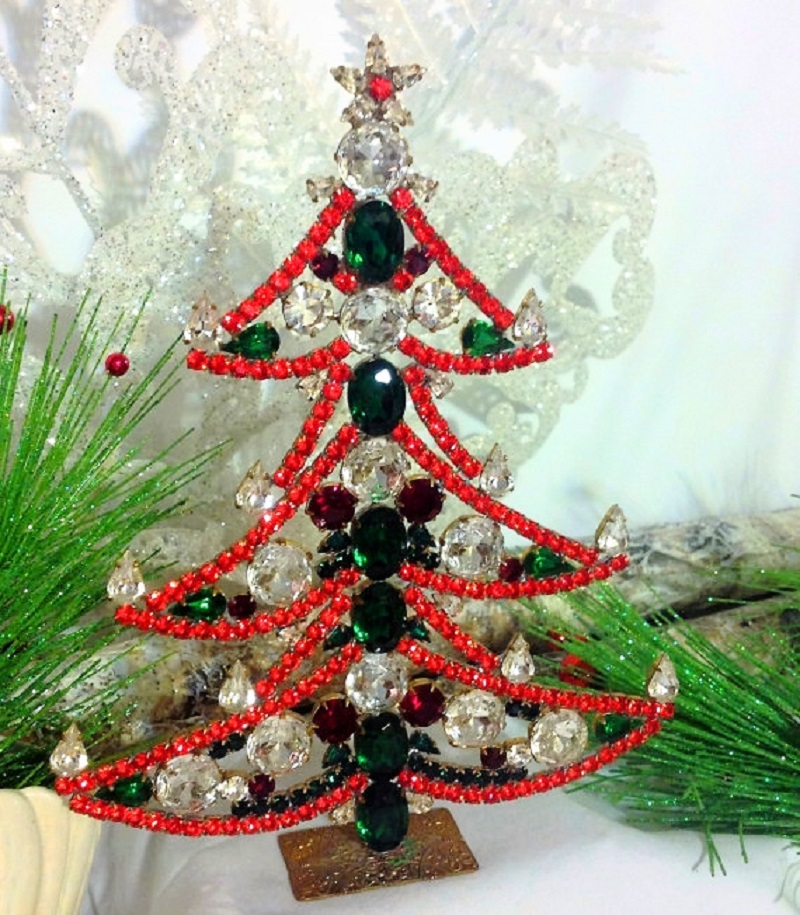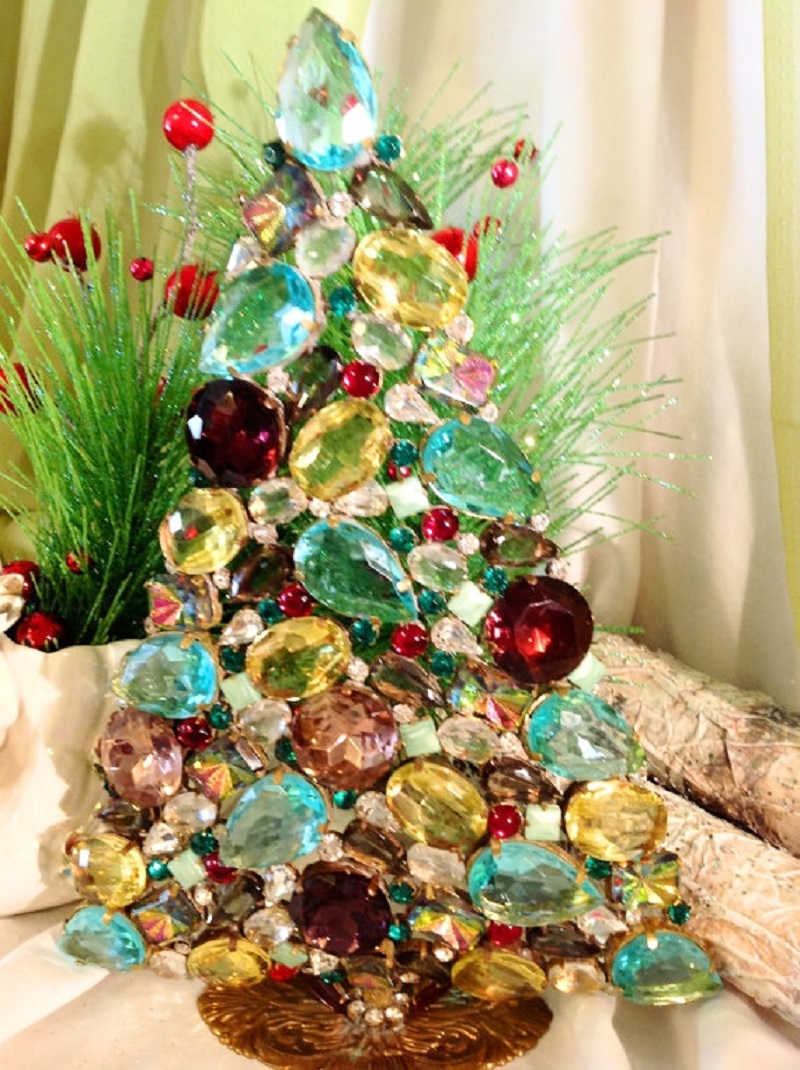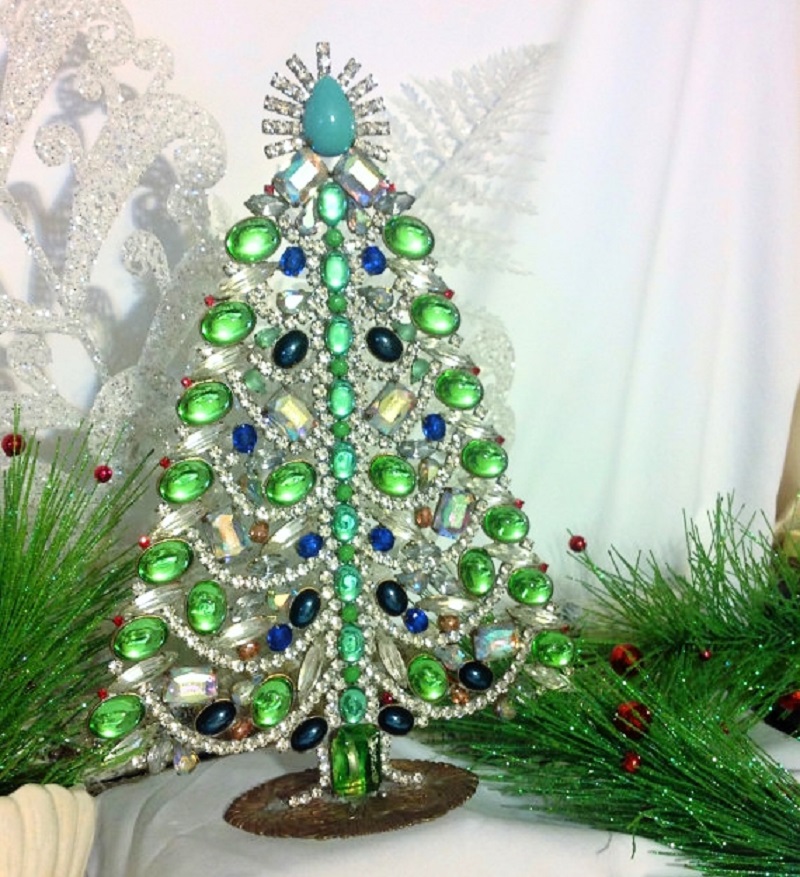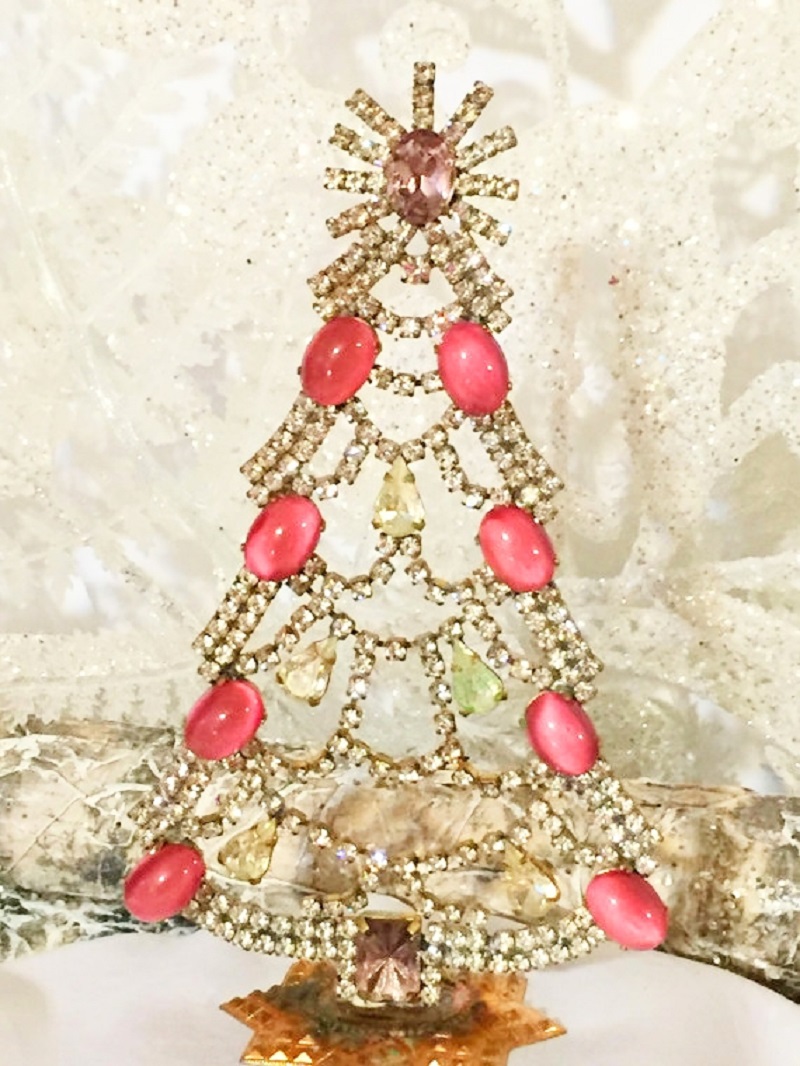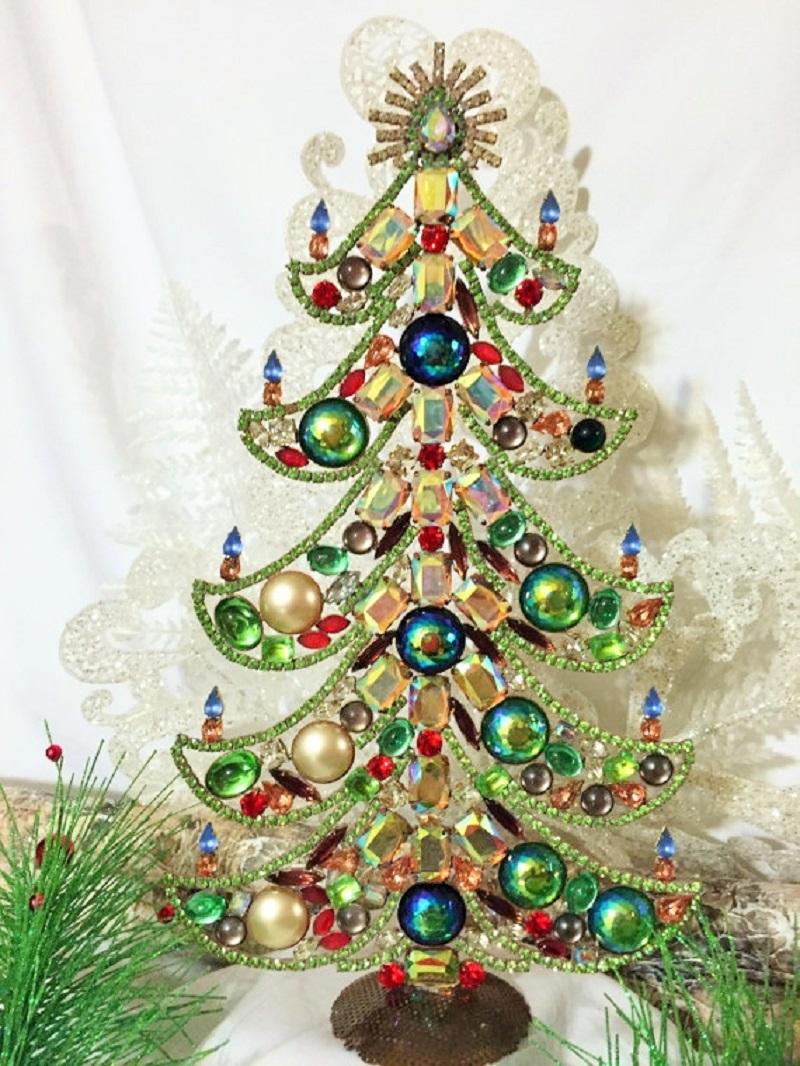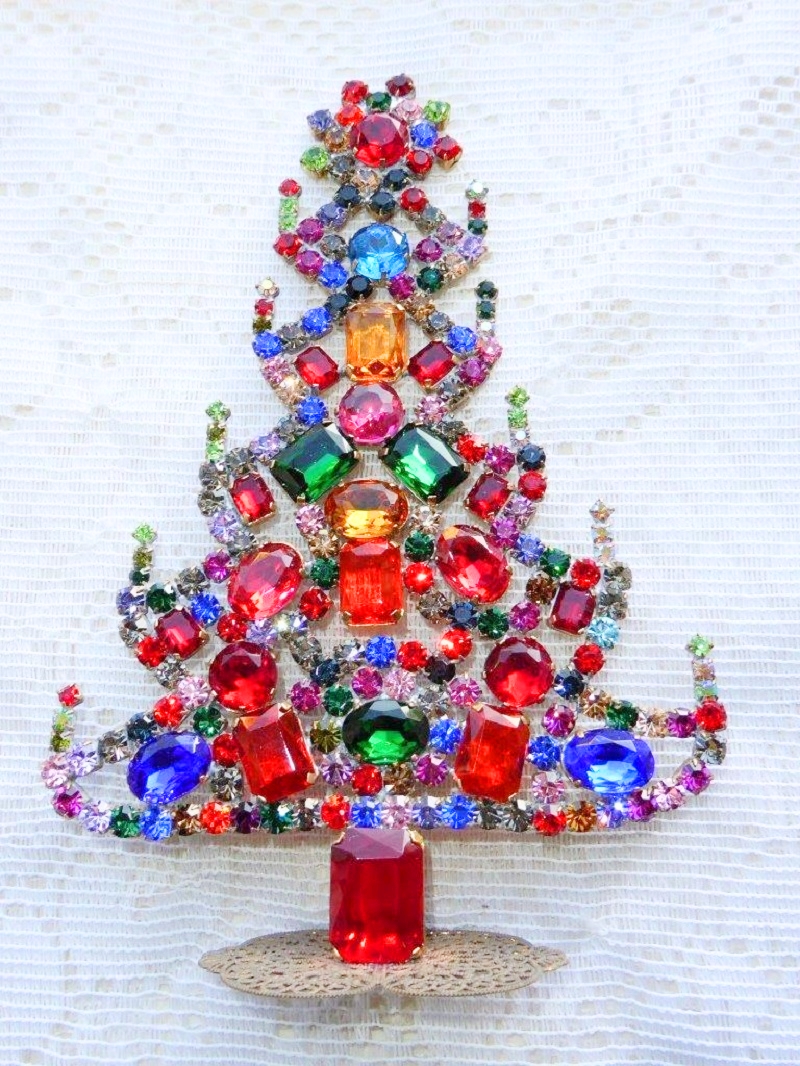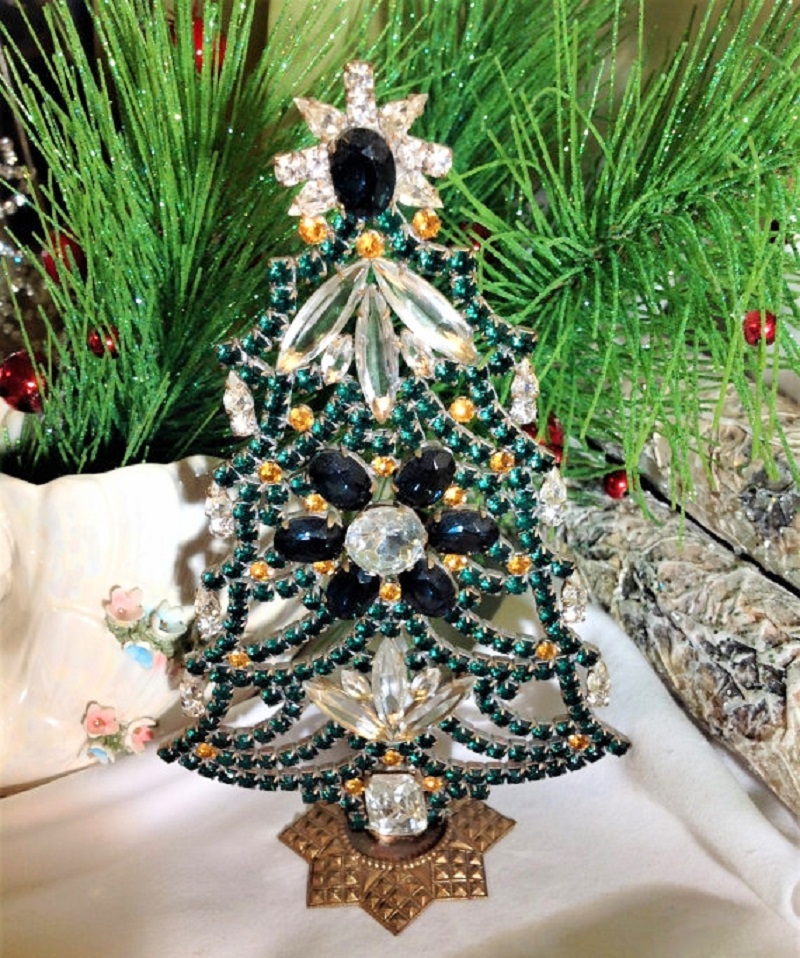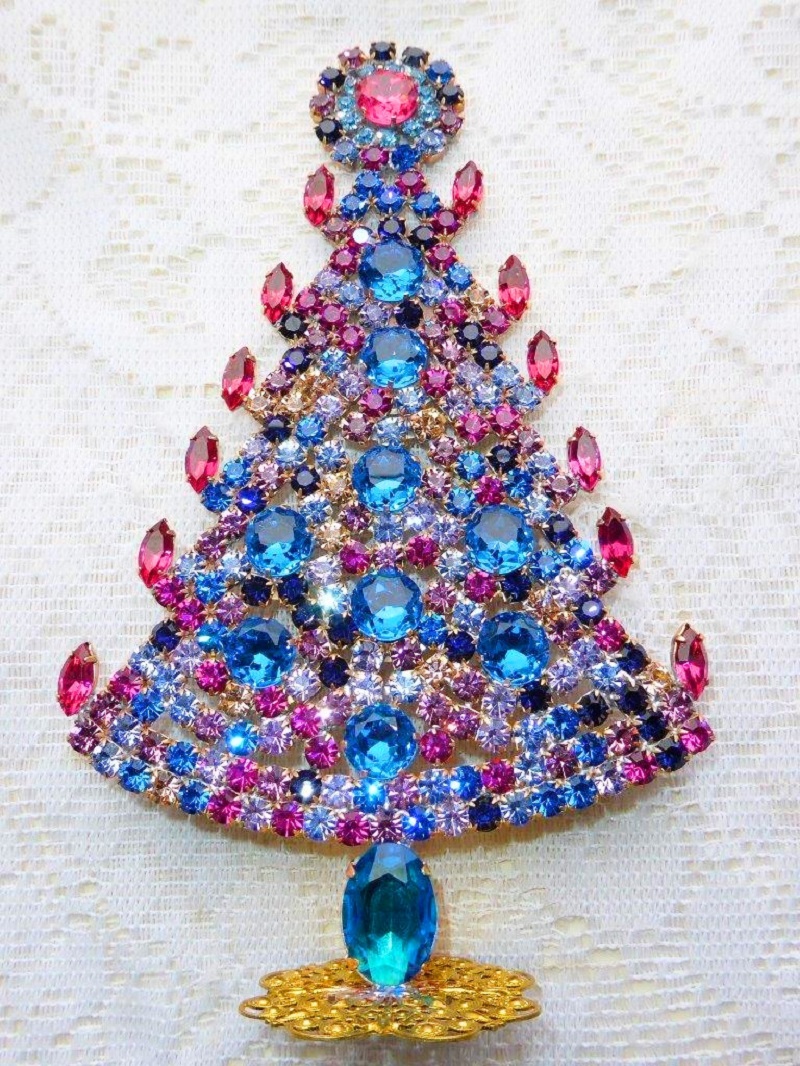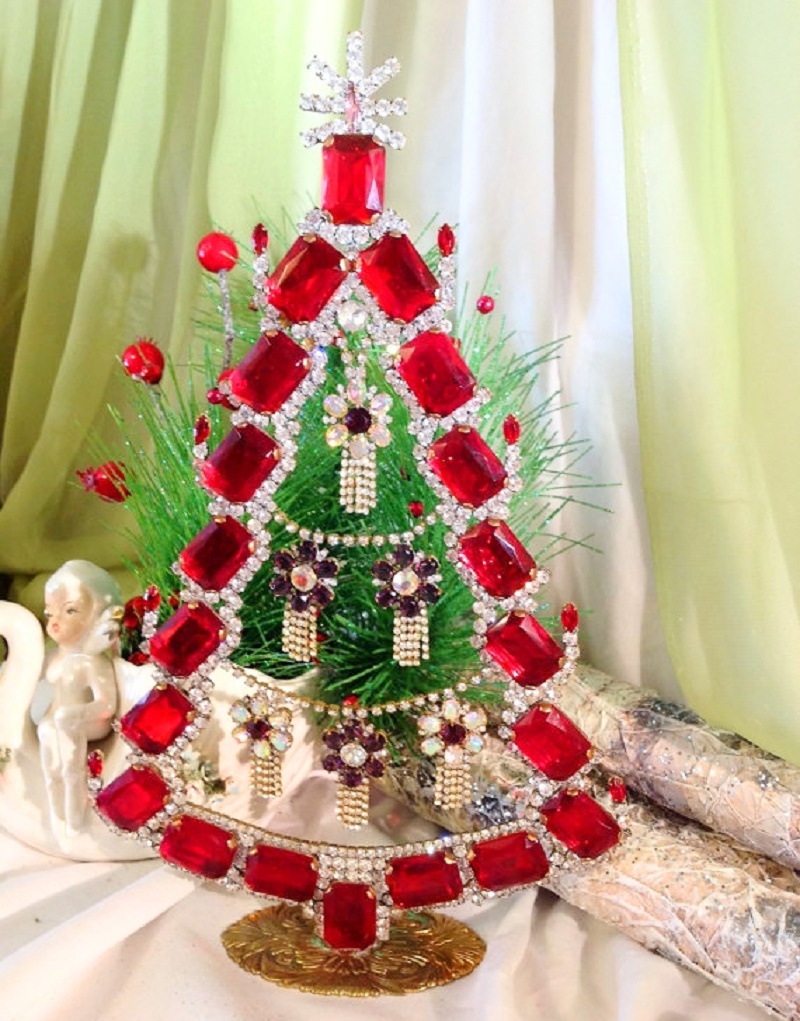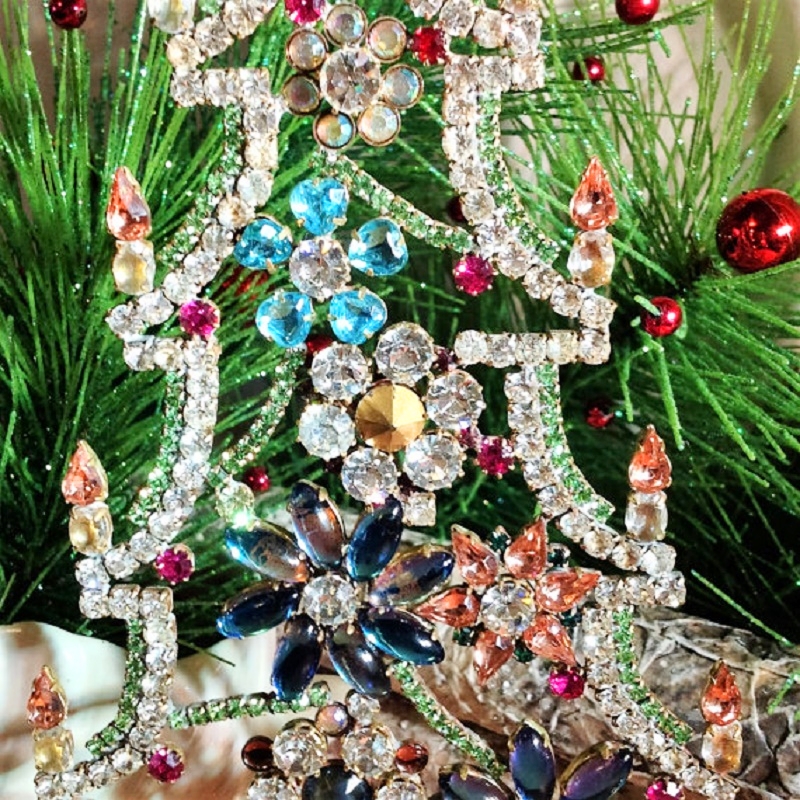 We hope you enjoyed our visual collection of vintage and antique rhinestone and crystal Christmas trees! If you would like to find some for your collection, we've found some wonderful ones on eBay. Make sure you take a look!
Click here to see all that are currently available. (If link isn't showing just type Czech Rhinestone Tree into the search.)
If you have not already subscribed to get TresBohemes.com delivered to your inbox, please use the form below now so you never miss another post.
---
Remember, we rely solely on your donations to keep the project going.
Become a friend and get our lovely Czech postcard pack.