One of the best things about visiting Prague in the Winter are The Christmas Markets. Christmas Markets are set up throughout the city every year in late November and usually remain open till Early January. The largest Christmas Market in Prague is held in the historic Old Town Square, home to the famous Prague astronomical clock, the baroque Saint Nicholas Church, and the Church of Our Lady before Týn.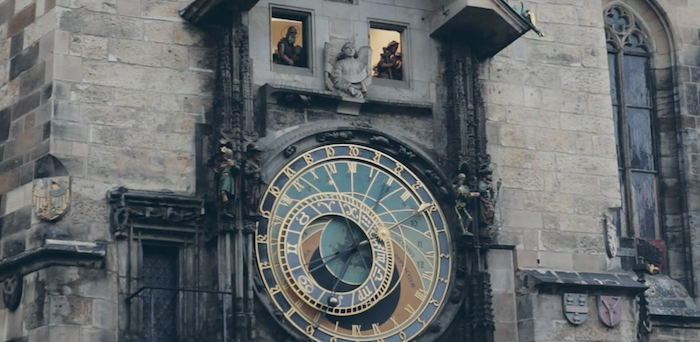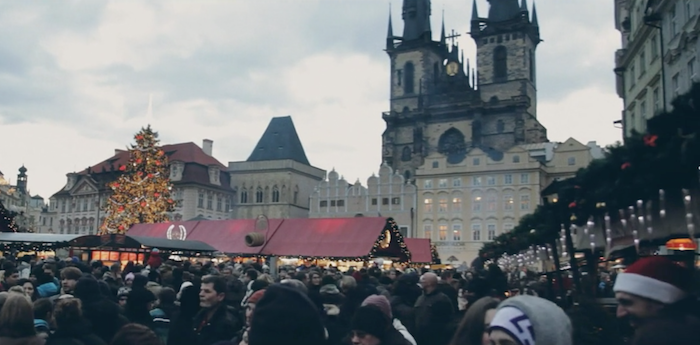 Wooden stands draped with Christmas lights are set up throughout the square and people come to buy gifts, eat food, and look at the lights. Men in heavy winter coats offer horse drawn carriage rides through the cobblestone streets, and Czech bakers prepare cakes and pastries before the public. They also have a small stable with sheep, goats, and donkeys, where children can feed and pet the animals. A large Christmas tree, decorated with ornaments and twinkling lights, is also set up in the square, among the beautiful historic buildings and churches.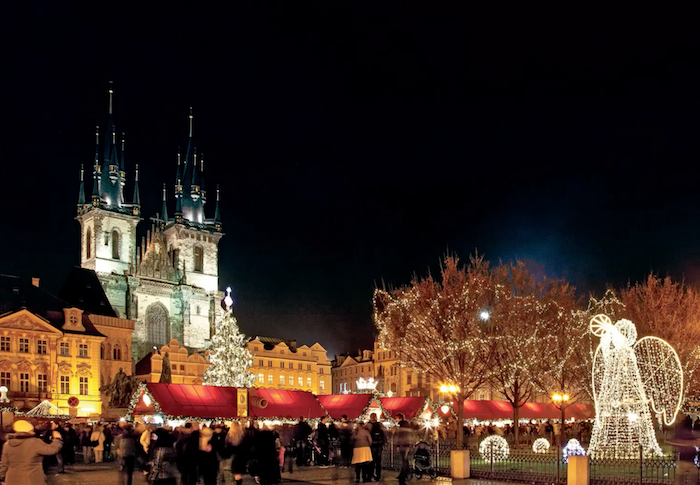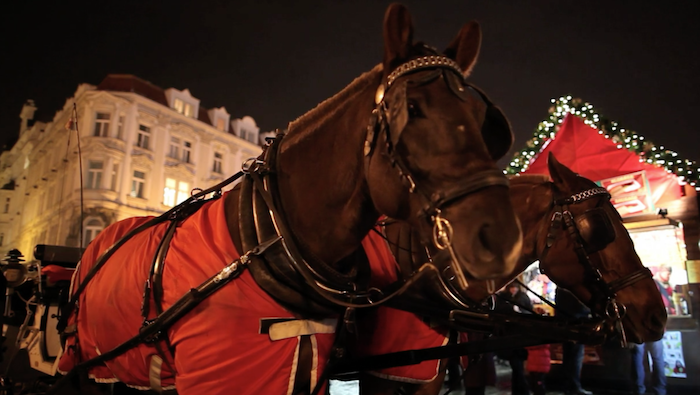 The Old Town Square Christmas Market is an excellent place to enjoy the festive winter atmosphere. They have a stage where music is performed and various wooden stands selling delicious Czech foods such as roasted hams and sausages, pastries, potato chips, mulled wine, Czech beers, and the famous Trdelníks. You can also browse the stalls selling traditional handcrafts such as Christmas tree ornaments, wooden toys, glassware, and jewelry for items to take home or to use as gifts.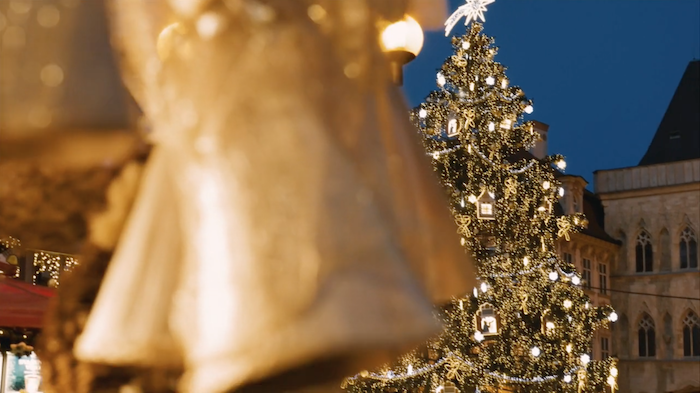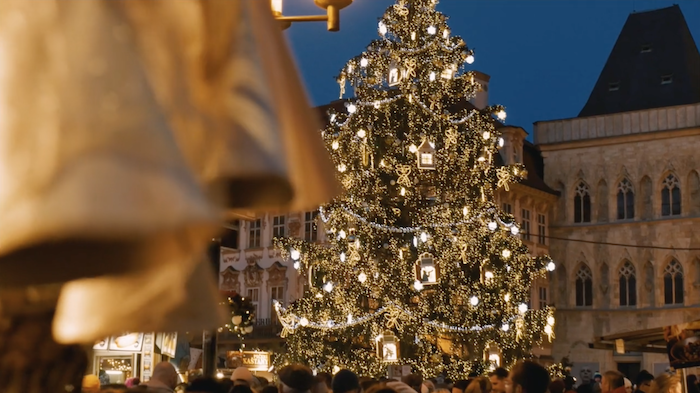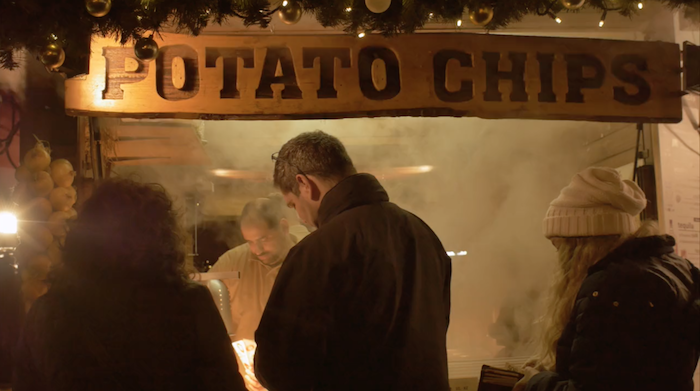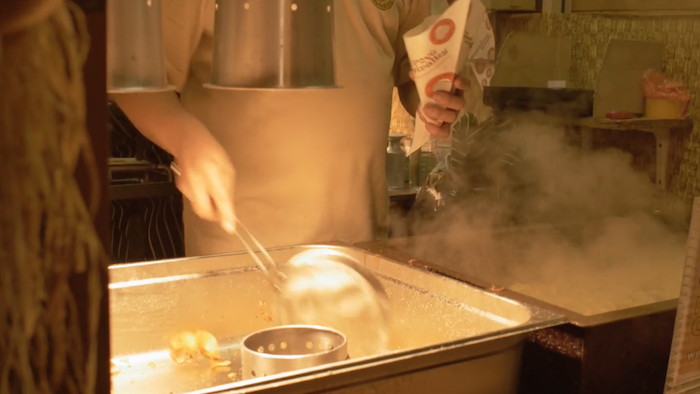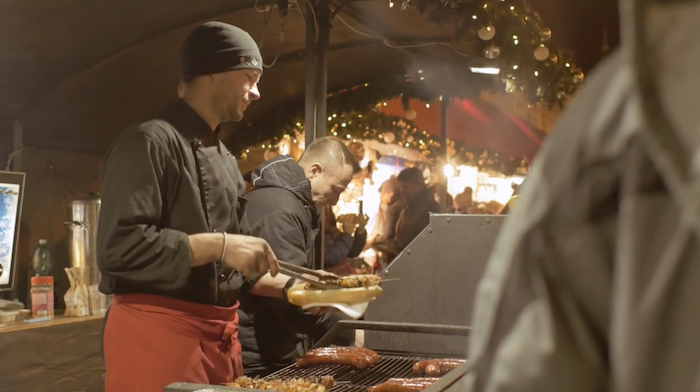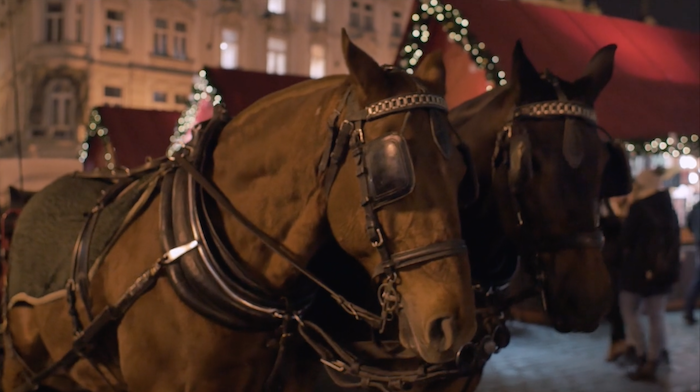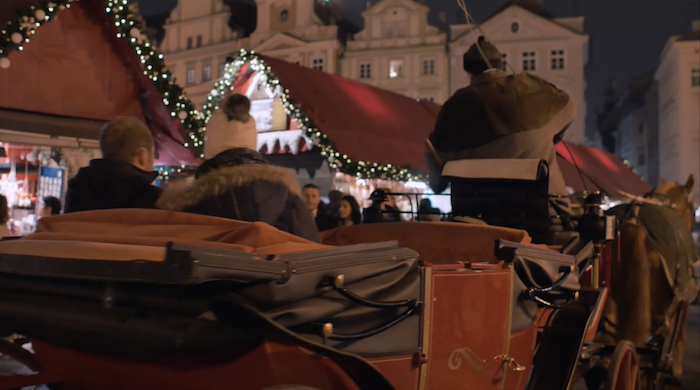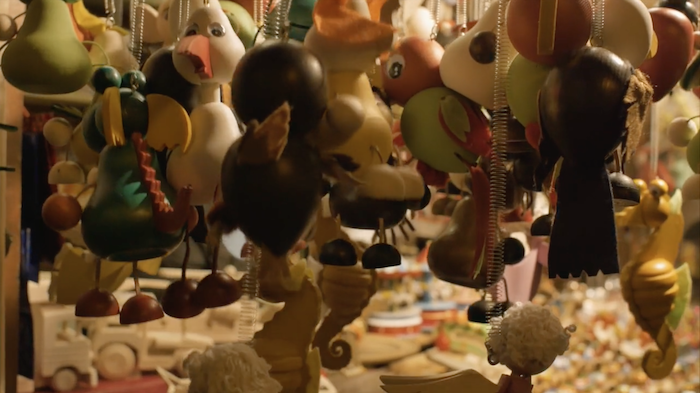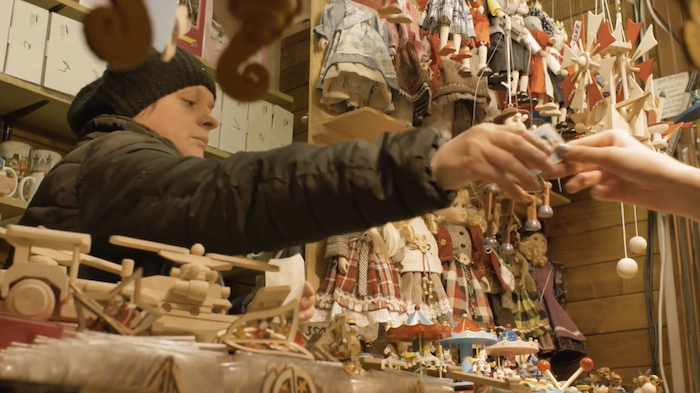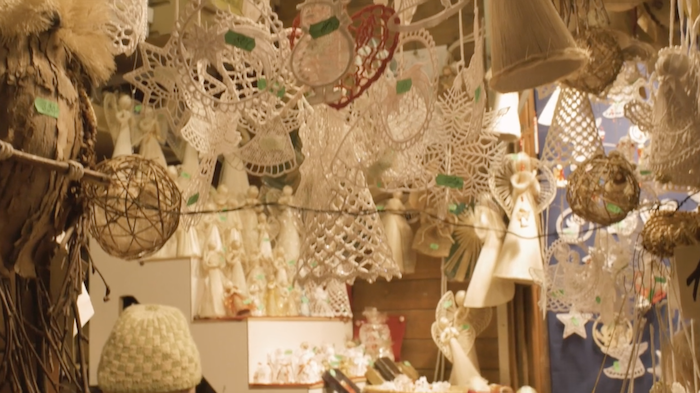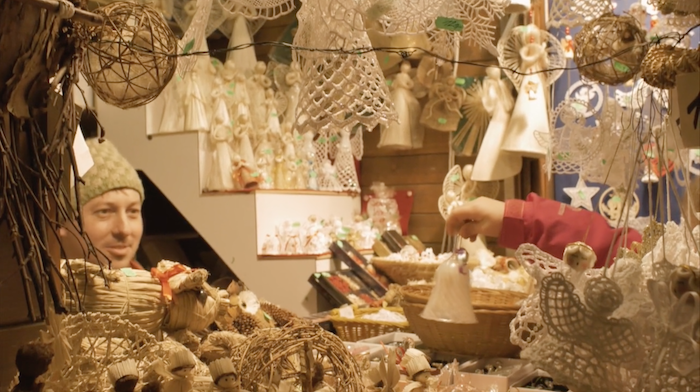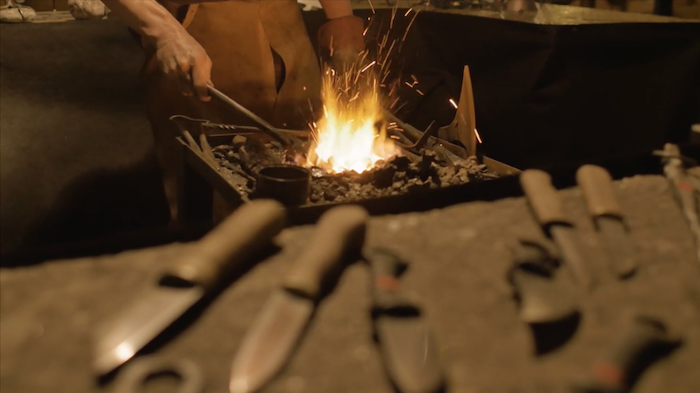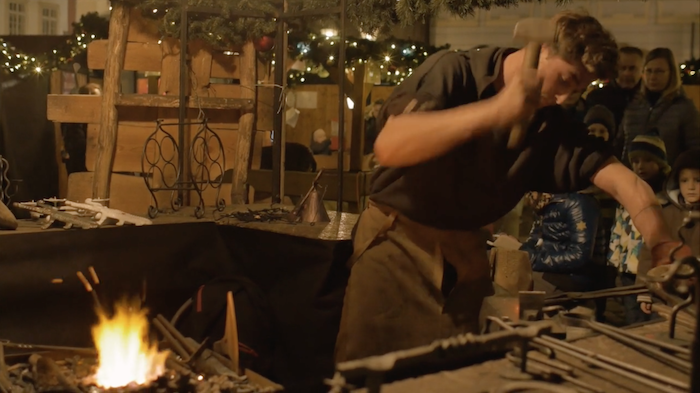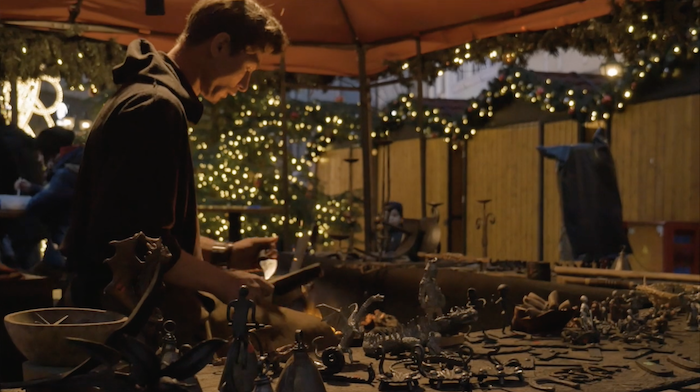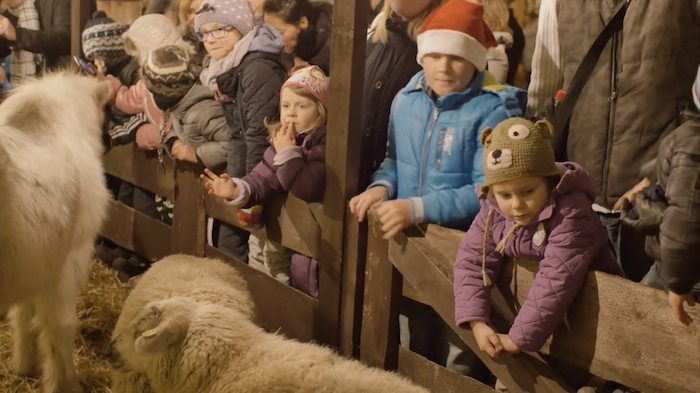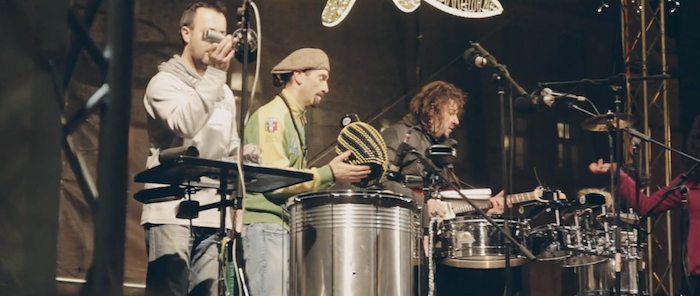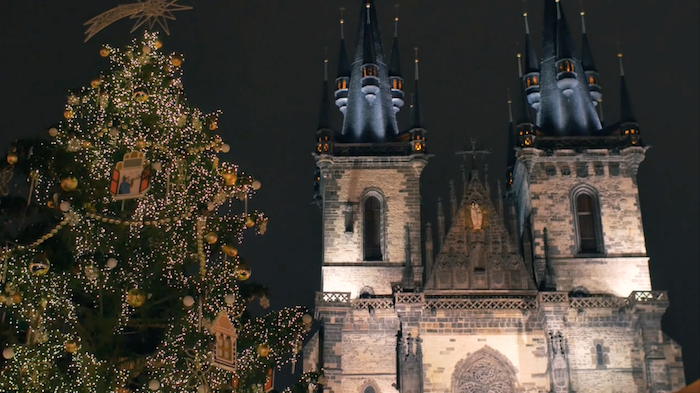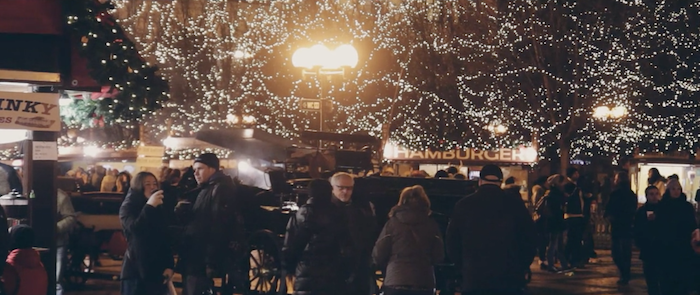 The Christmas Market at Old Town Square is a wonderful place for Czechs and tourists to enjoy Christmas Carols, browse the stalls, eat Czech foods, and enjoy the festive atmosphere.
If you have not already subscribed to get TresBohemes.com delivered to your inbox, please use the form below now so you never miss another post.
---
Remember, we rely solely on your donations to keep the project going.
Become a friend and get our lovely Czech postcard pack.