The wonderful biblical story of the miraculous birth of a child in an abandoned shed has been accessible to human emotions and hearts since it's inception and since the story has been told, many artists have offered their renditions of this holy event. Czech Nativity scenes are a part of the holiday magic in the Czech Republic and should not be missed, especially this one created in the city of Třešť and on display in Prague.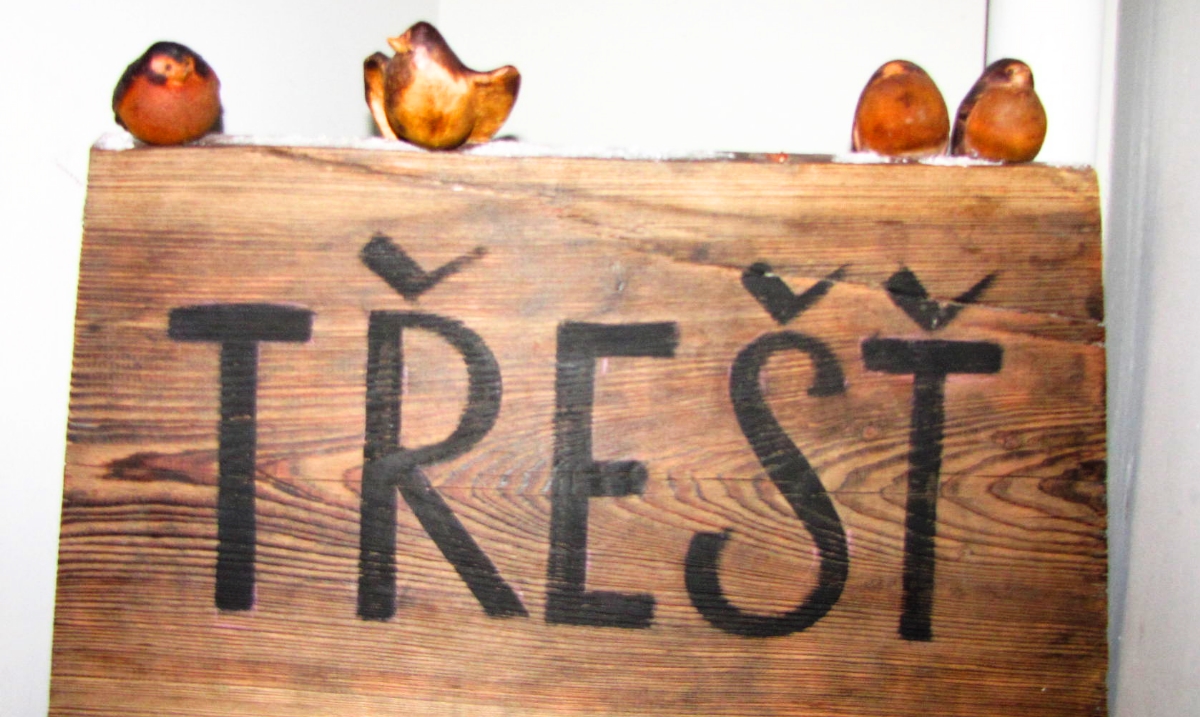 We have seen it and it is truly lovely when you get very close and study all of the detail.

Through the years, folk artists have continued to be inspired by ecclesiastical art and have received the annunciation of the birth of the child as their own inspiration for telling it in their unique way.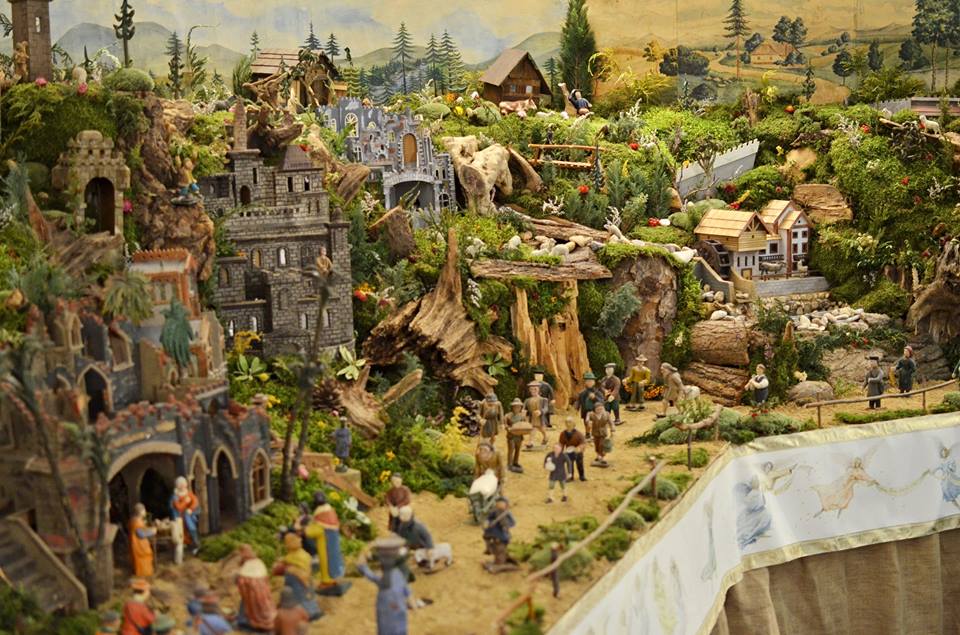 What we're looking at today is called traditional Christmas crib making and the one we're looking at today was first created in the city of Třešť.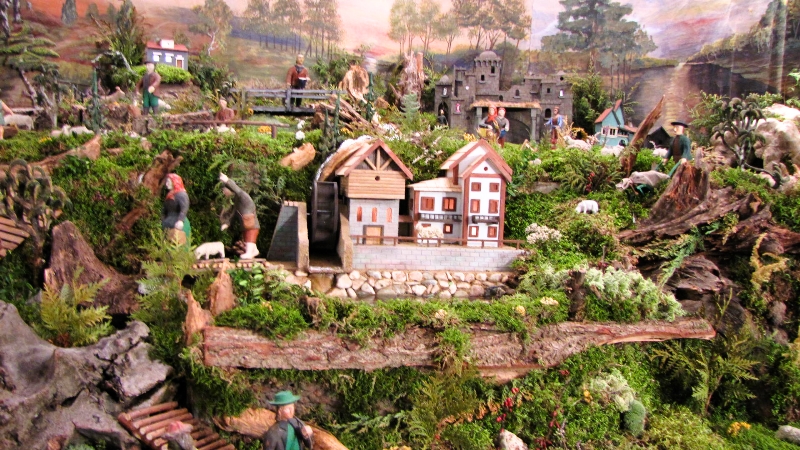 In this particular location, the first Christmas nativity scenes appeared in the early 19th century when they were first created on paper, and then in 1860 were replaced by wood.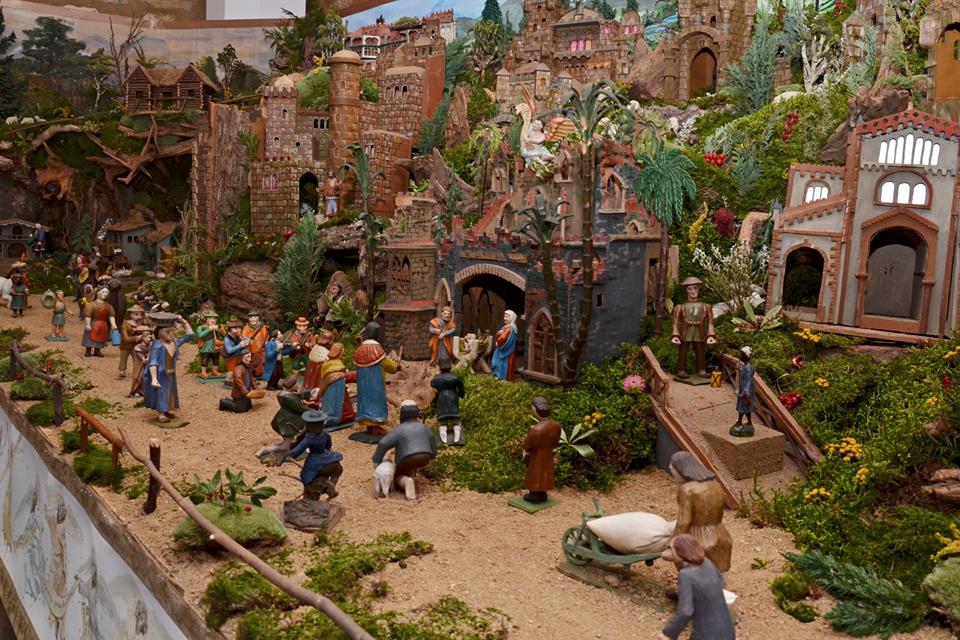 The basic components of world famous Třešť cribs are the centrally positioned place of Jesus' birth surrounded by a town filled with activities of all sorts and numerous detailed landscapes with plants, shrubs and trees.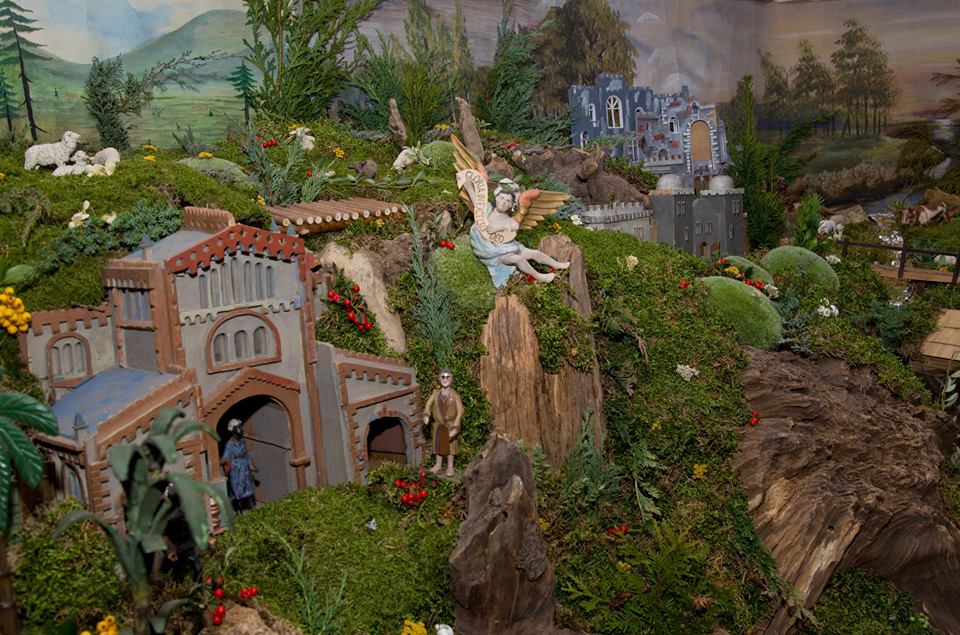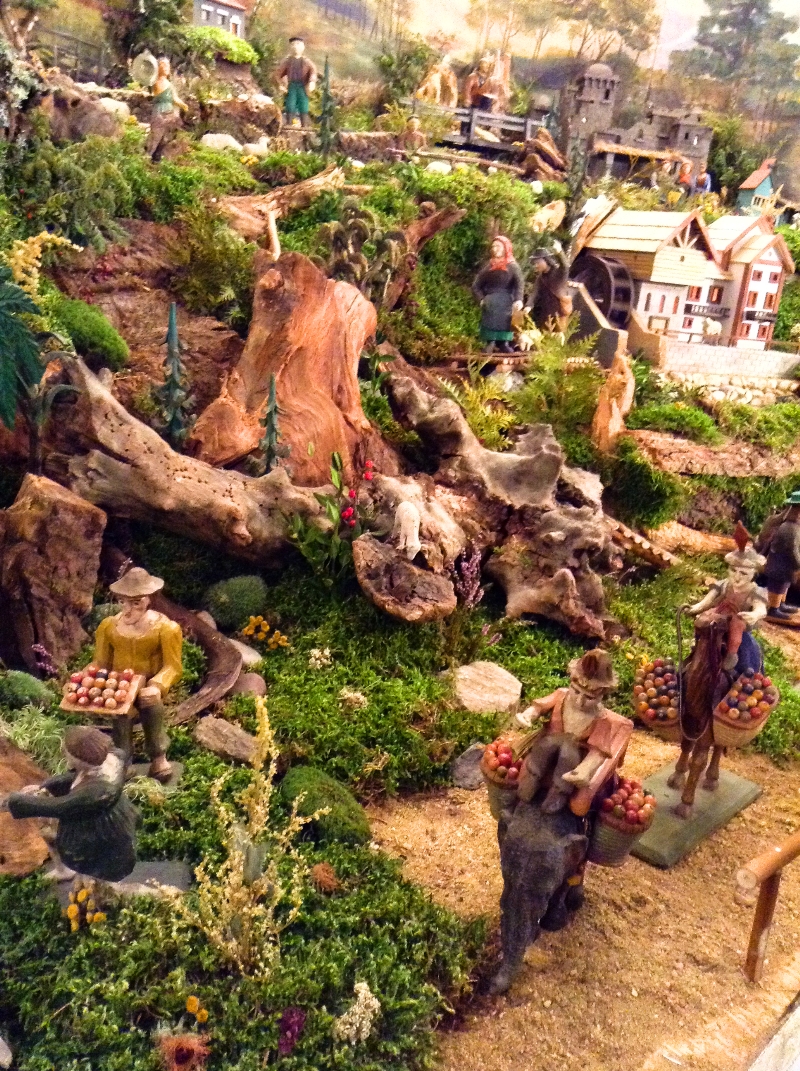 This wooden fantasy completely comes alive and you're immediately drawn in when you see the way the illusion gives way to the illusion of bare rocks, ravines, mossy knolls, caves and green pastures on which you see herds of sheep, goats and cows grazing.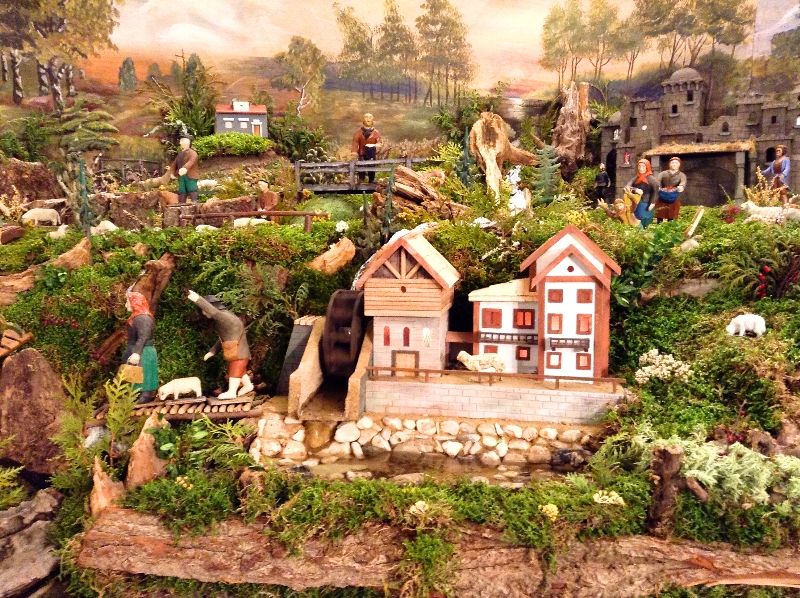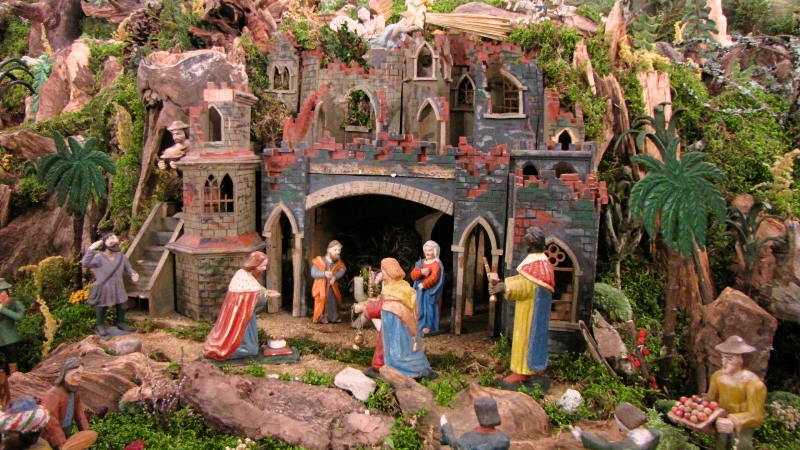 Mountain cottages and homesteads are scattered on the landscape and they rise to the horizon, which passes unnoticed in the painted scenery called "lončoft" (background).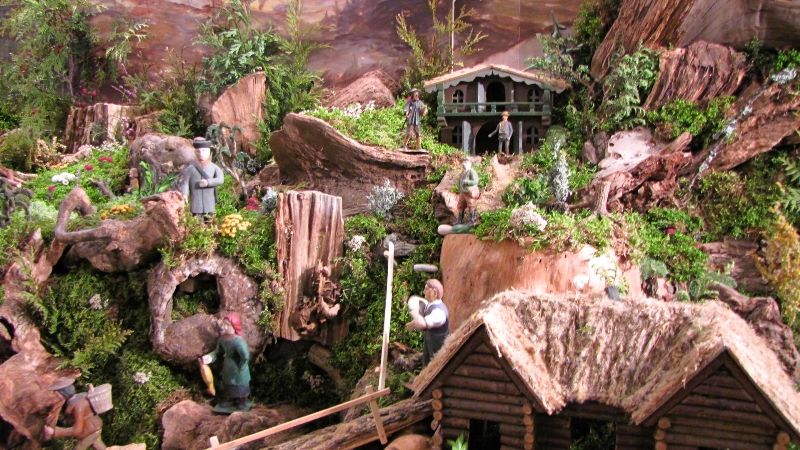 Such Czech Nativity Scenes are plentiful in the Czech Republic and offer many different kinds of renditions and details, all depending upon the artist who created them.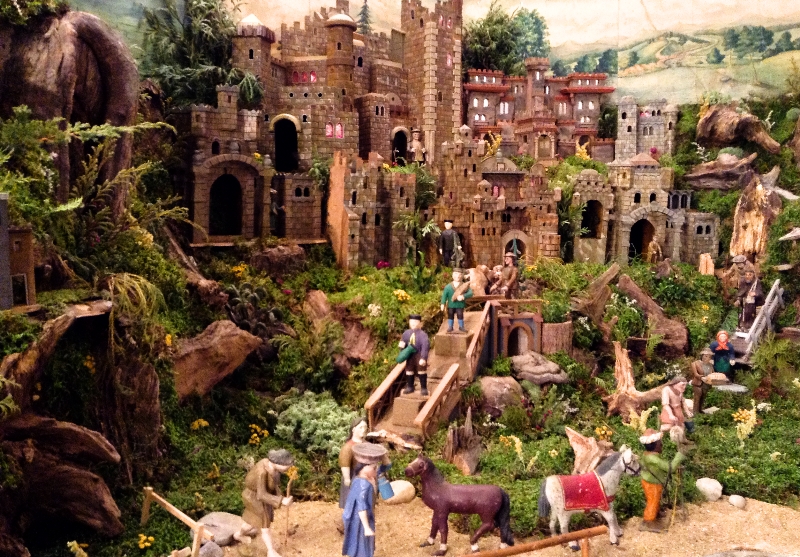 They are large and offer numerous intricate details.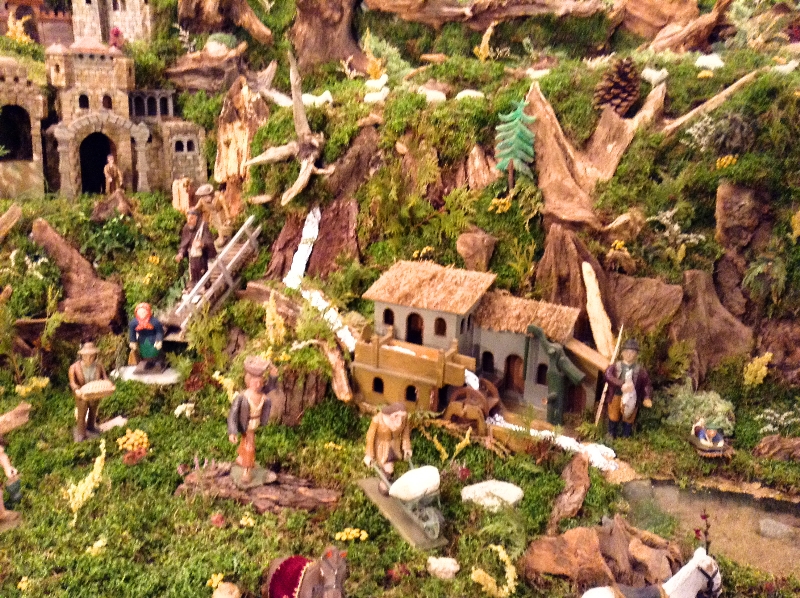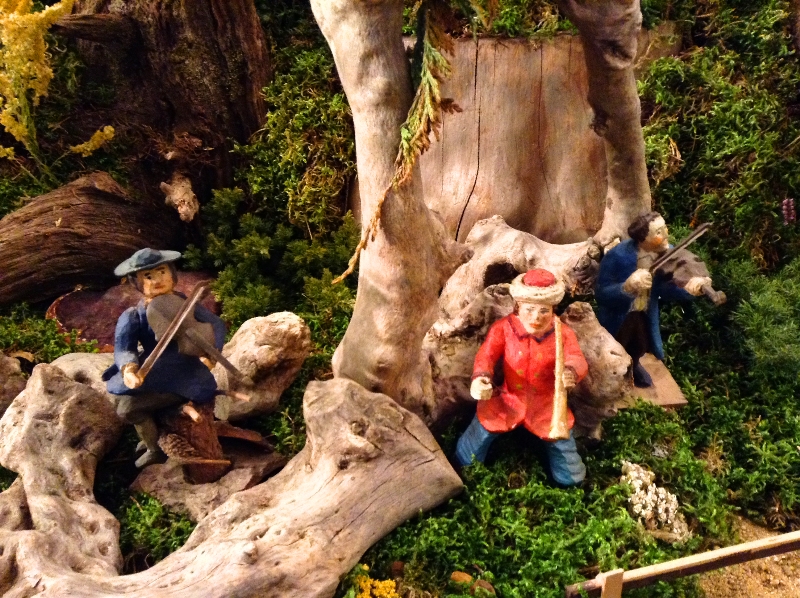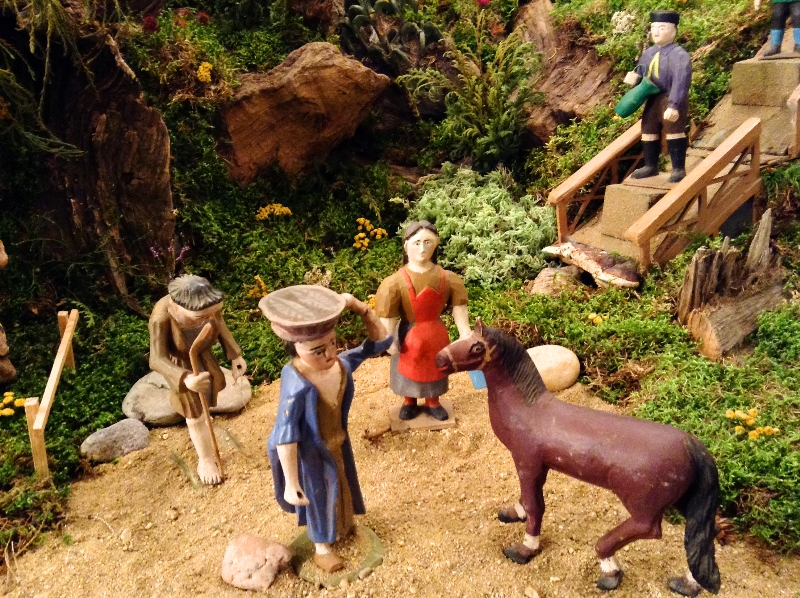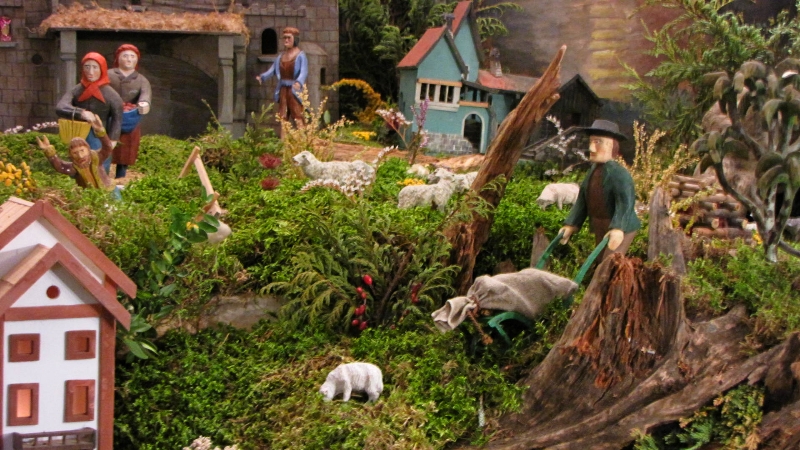 Some cribs have more than 500 pieces, many of which reach a length of up to 7 meters.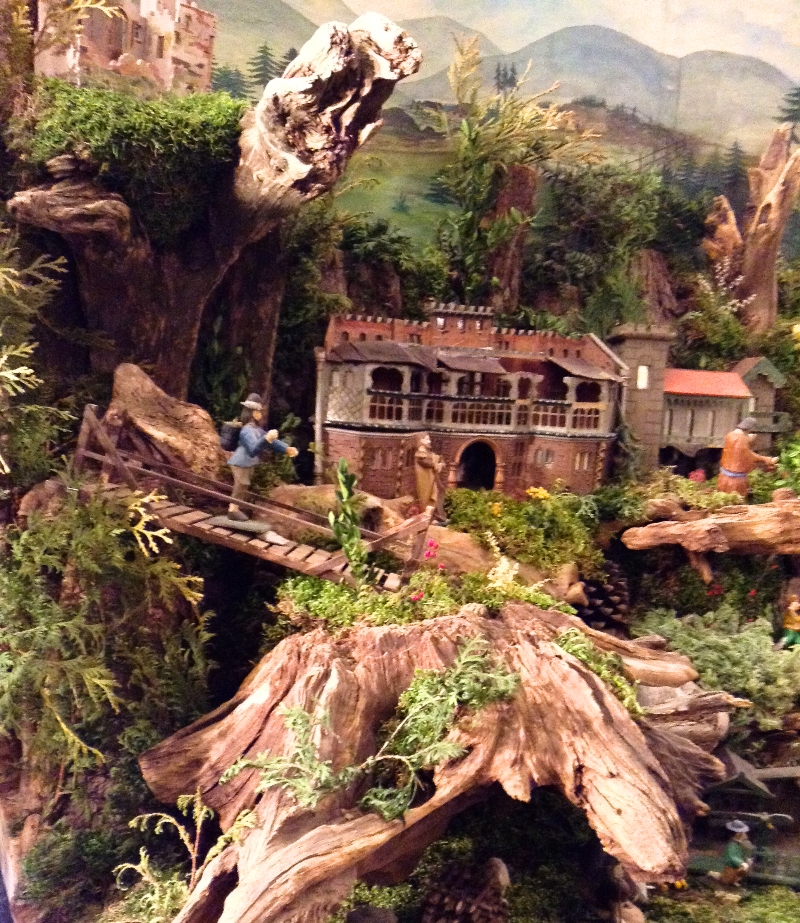 This specific nativity from Třešť is a rare and nationally significant Christmas crib in the Czech Republic and we were lucky to view it on our visit in 2014.
This year it is once again on display at Jindřišská věž or Henry's Tower in Prague and will remain so until February 2nd 2017.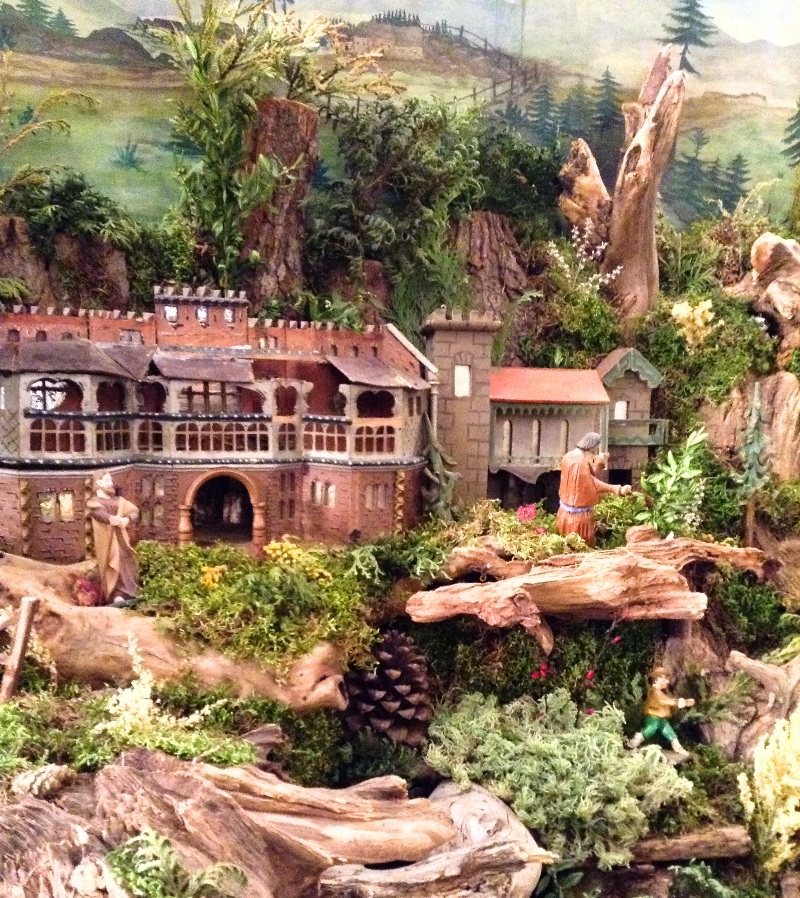 Each year throughout the traditional Christmas period (from December 25 to February 2nd) such nativity scenes are accessible to the general public and often displayed in places such as the tower.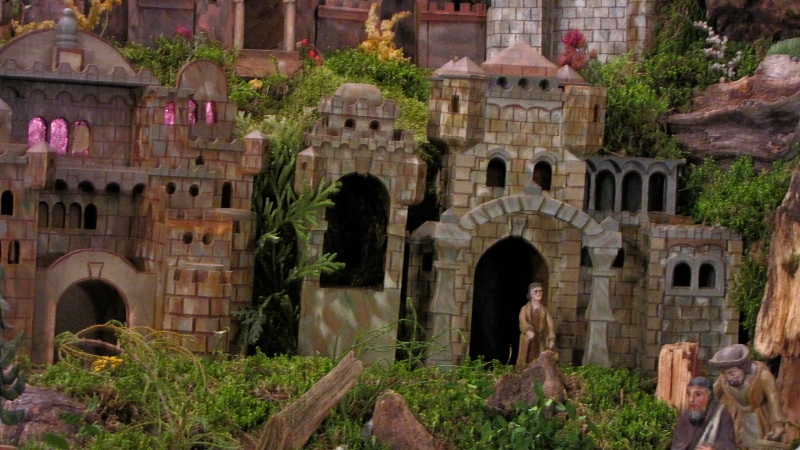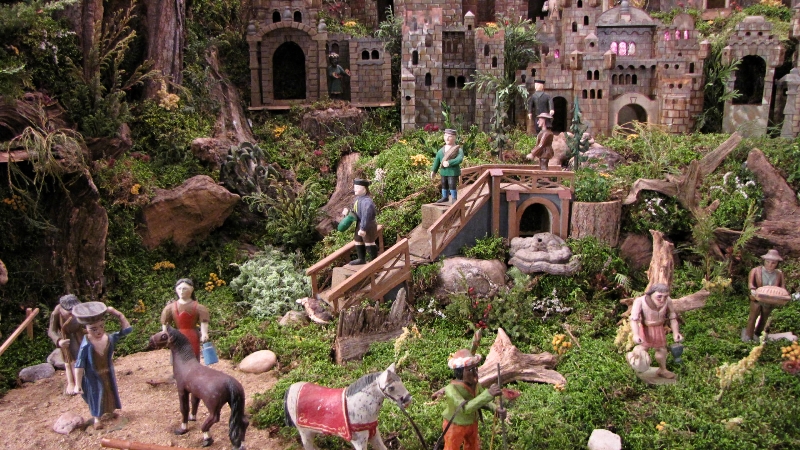 In Třešť alone, there are nativity scenes for 20 cribs.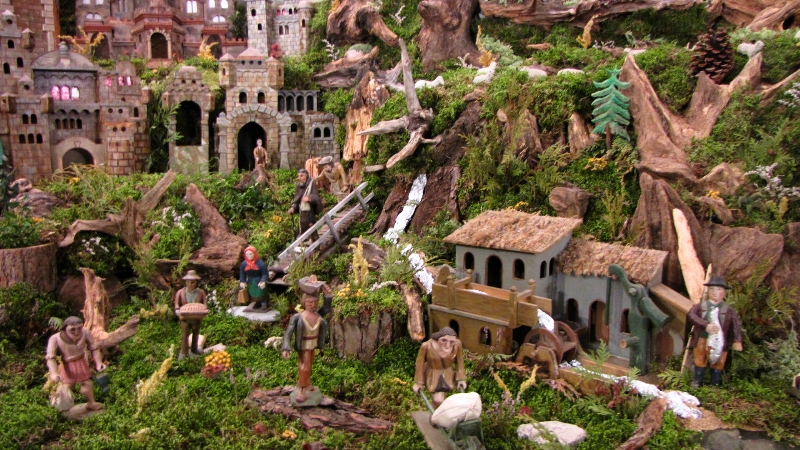 Year-round Czech Nativity Scenes are exhibited in the local branch of the Highlands Museum and exhibition association in the House J. A. Schumpeter.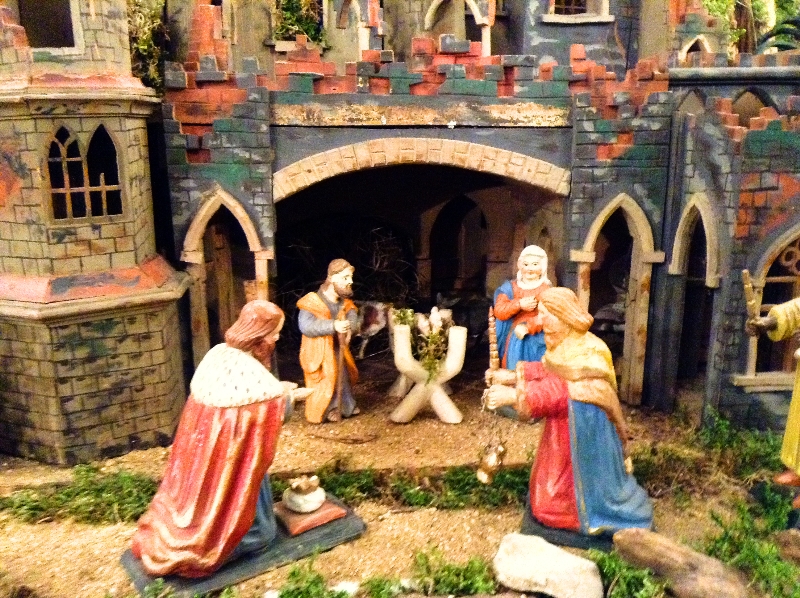 Here are some behind-the-scenes images of the Czech nativity being placed together at the tower.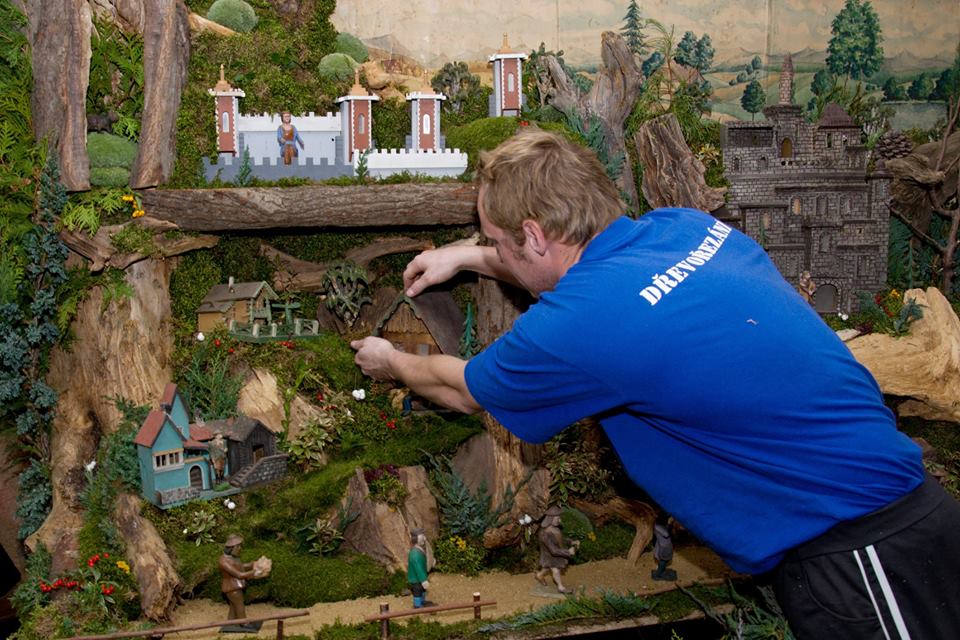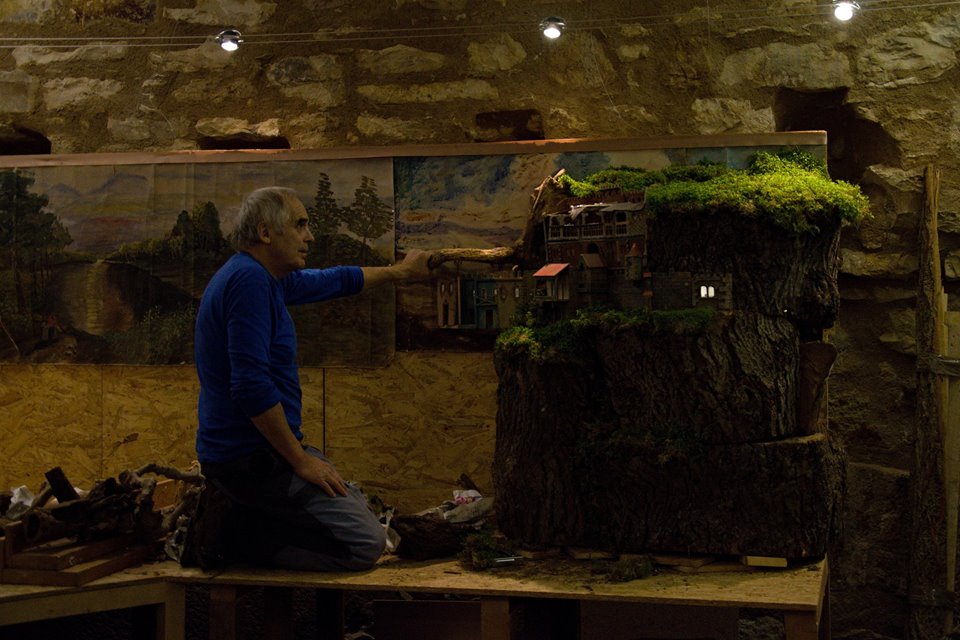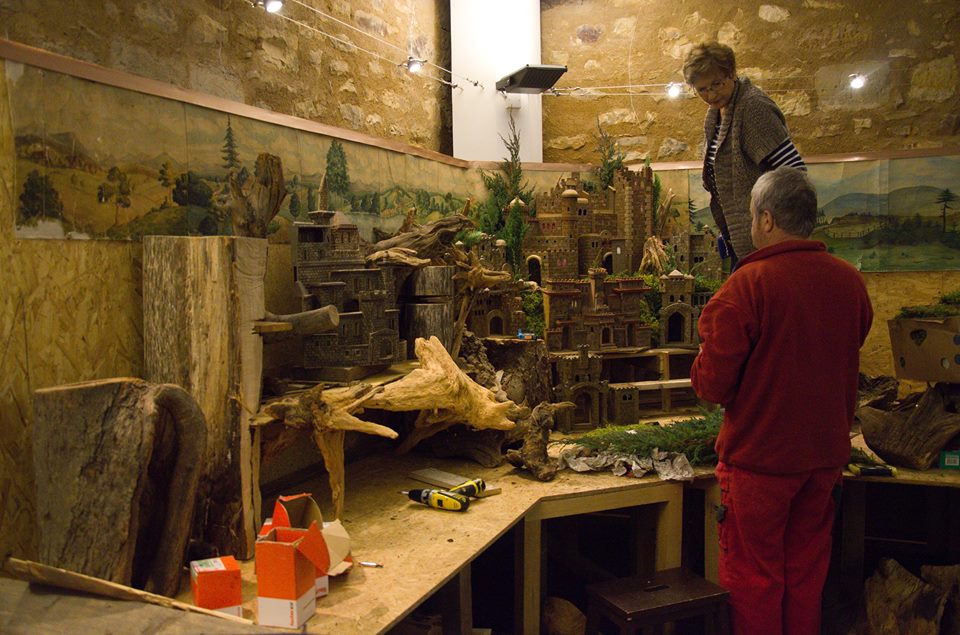 And of course, the wonderful team that makes it all possible.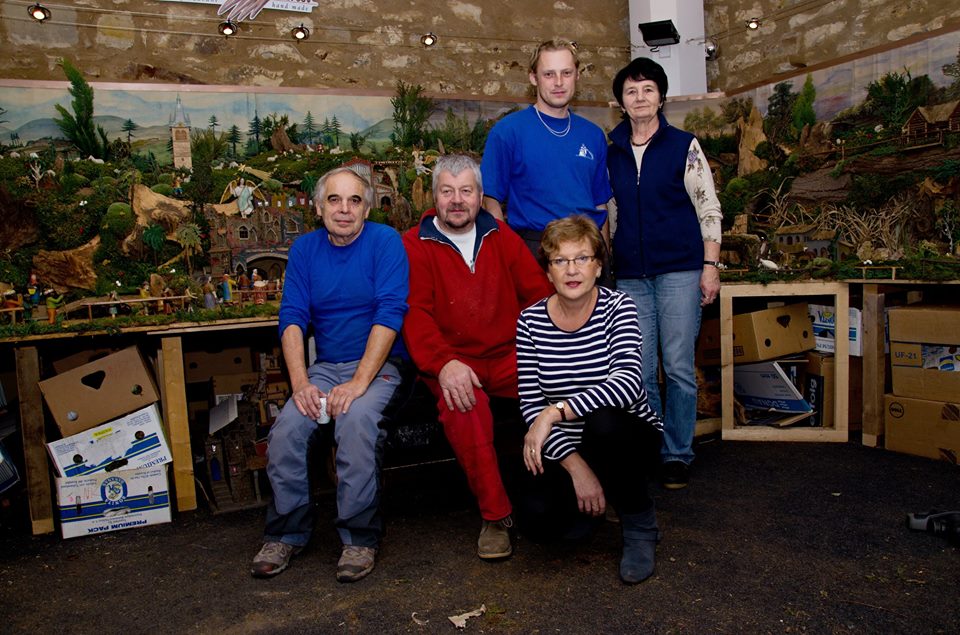 Here is a brief video (in Czech) of the Tower and the Czech Nativity Scenes.
We encourage you to visit Henry's Tower (Jindřišská věž) at Jindřišská, 110 00 Praha 1, and see this beautiful display of the birth of baby Jesus for yourselves, especially since it's so easily accessible at this time and the tower itself has such amazing views of all of Prague.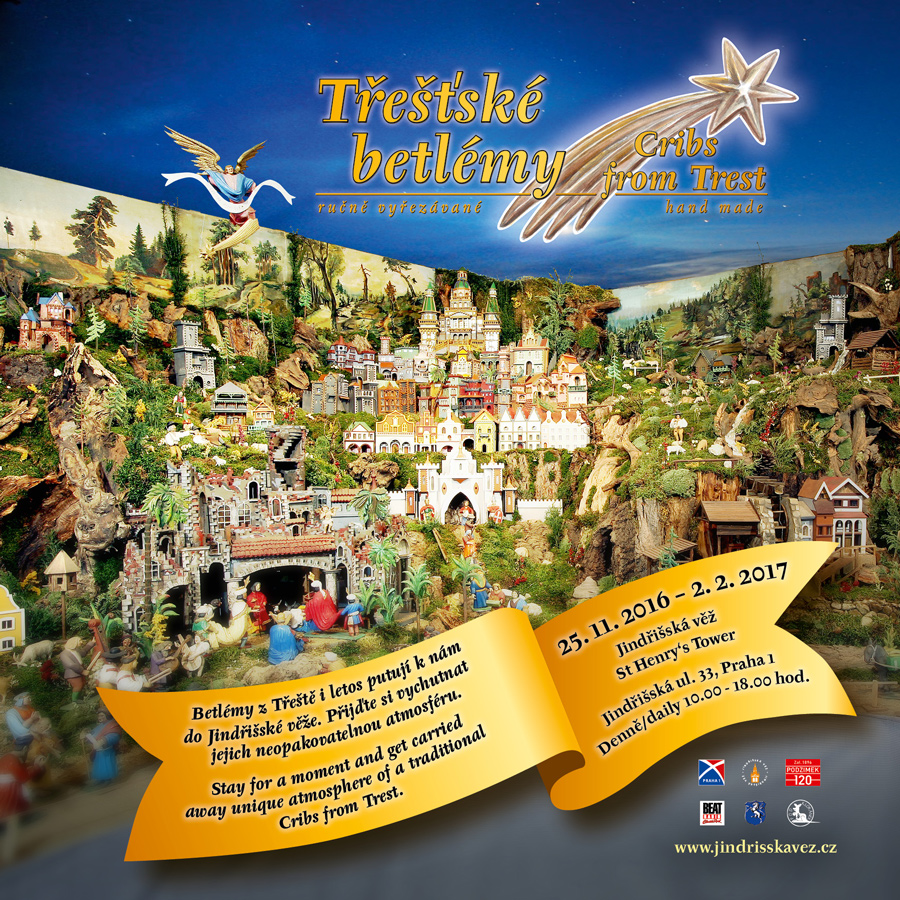 Enjoy your opportunity to see Czech nativity scenes… we did!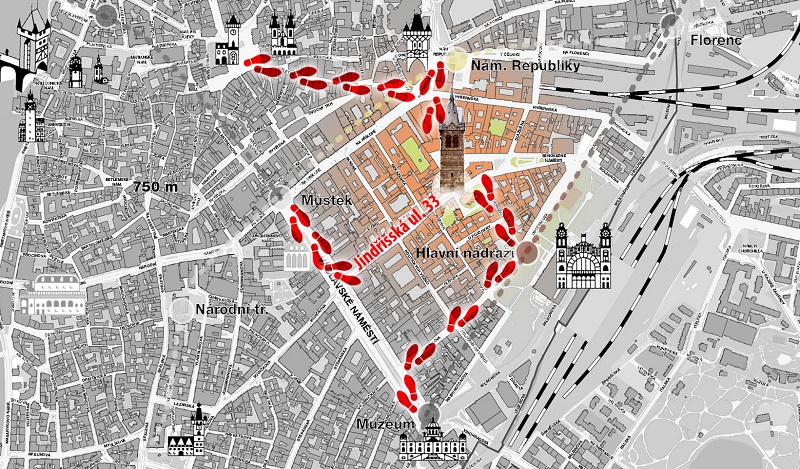 Have a wonderful holiday season!
If you have not already subscribed to get TresBohemes.com delivered to your inbox, please use the form below now so you never miss another post.
---
Remember, we rely solely on your donations to keep the project going.
Become a friend and get our lovely Czech postcard pack.