Last week we were able to look under a kroj to reveal the many layers and many people reached out and told us how much they enjoyed the post. Today we are once again sharing the gorgeous photography from the site of Kristýna Petříčková, a Czech costume designer actively engaged in the reconstruction of historical and folk costumes, but we are looking at accompanying a kroj, especially ceremonious and bridal headwear for women. She makes some of the prettiest pieces we have ever discovered.
Aren't they just amazing?
And Kristýna's work and love for what she does as is exhibited by mastering her craft is clearly evident. Her work is purely magical!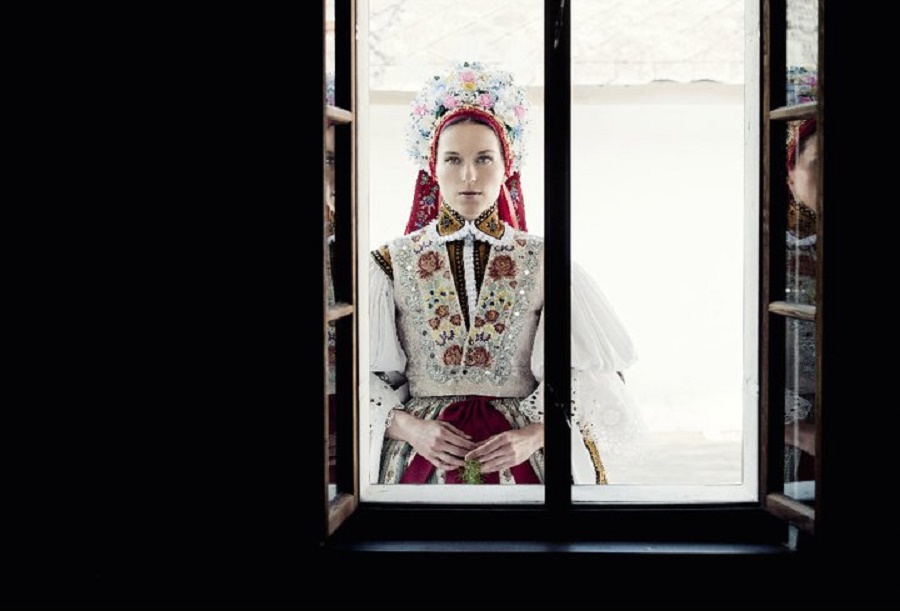 You can almost feel the ceremoniousness of each piece and the pride each woman must have had when wearing this elaborate garment and sharing it on her bridal day.
The styles are so unique and beautiful.
On the left is a reconstruction from 1890-97, and on the right, the current crown from Vlčnov.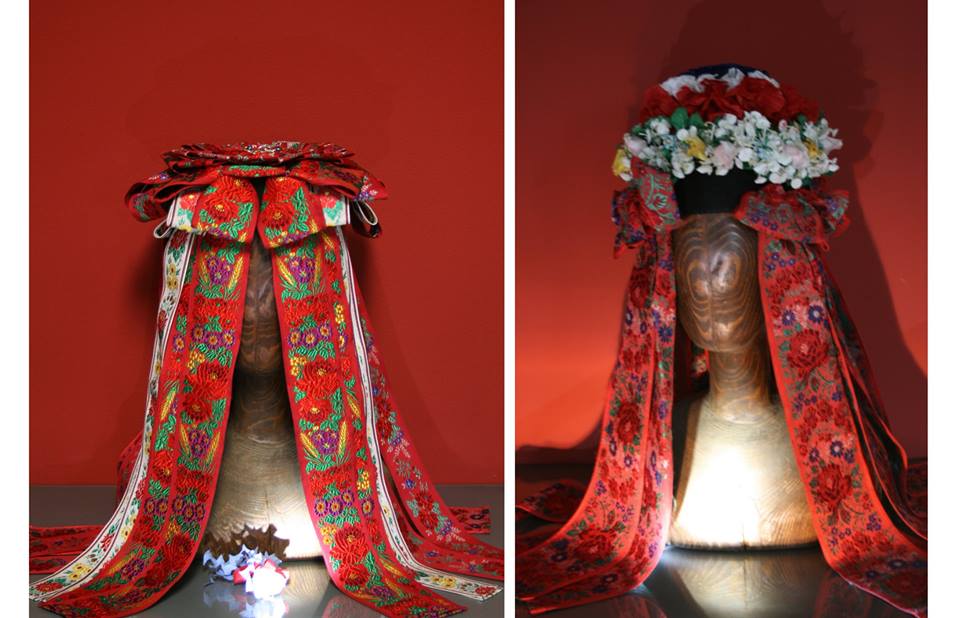 The reconstruction of the royal crown from Vlčnov (1890-1897) is used during the Ride of the Kings.
Here's a view from above.
Pentlení Bridal headwear from the chamber, a reconstruction created for the Slovak Museum in Uherske Hradiste.
And this is what the bridesmaids would have worn…
A ceremonial rite of passage pentlení from the area of Vlčnov. This is a 2012 reconstruction according to a preserved pentlení.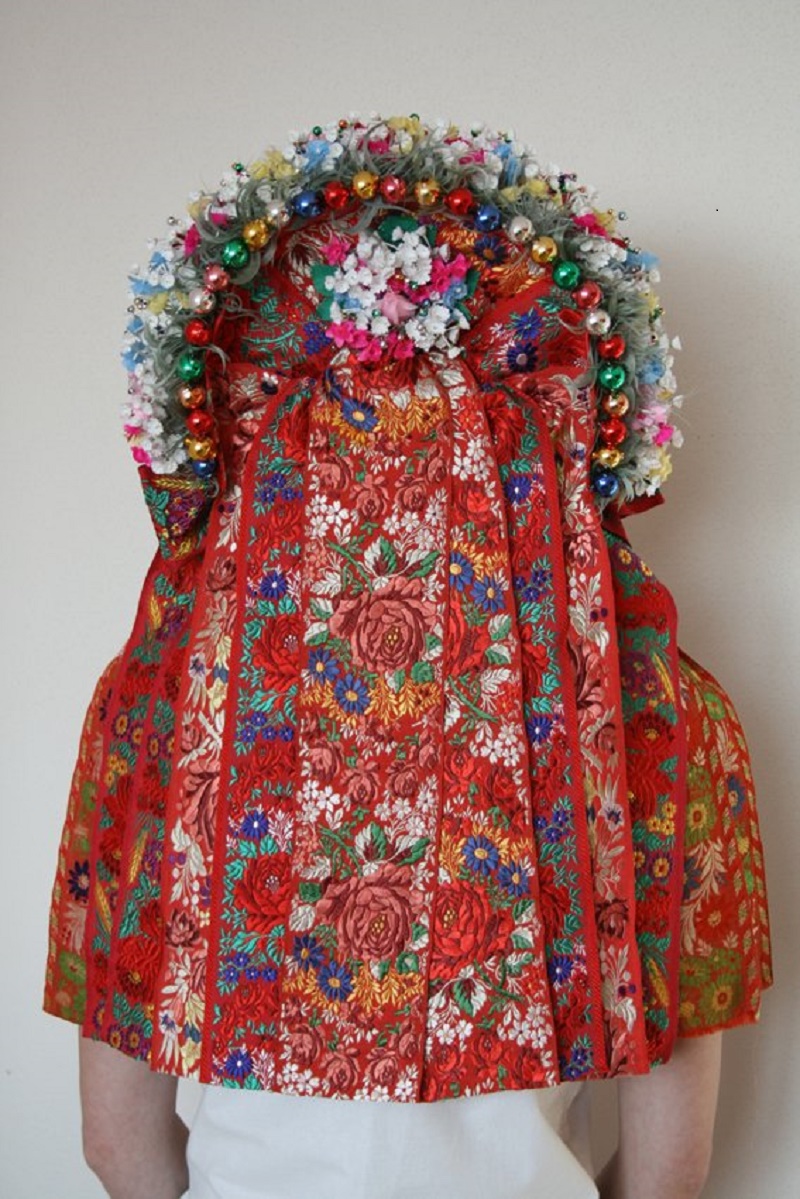 Finally, a head covering may be as simple as an embroidered scarf…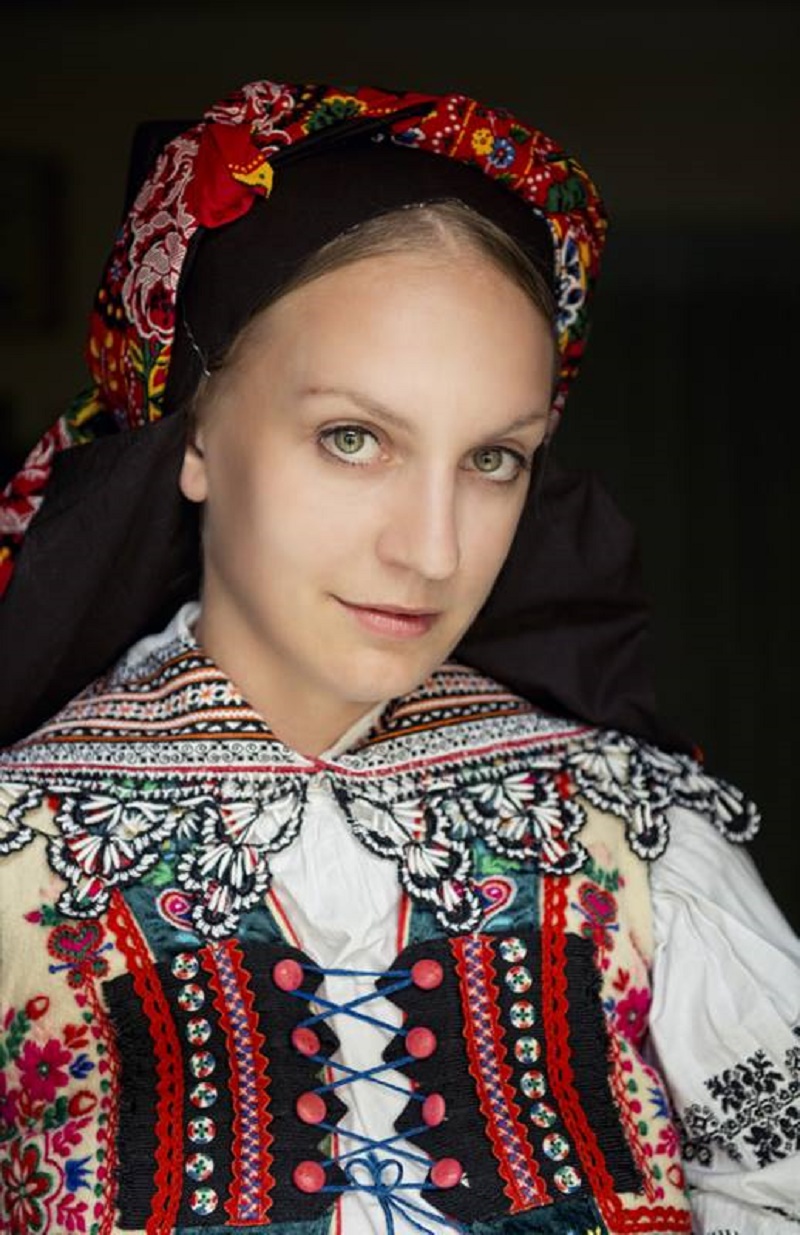 Especially for a married woman.
This is a typical kroj and headwear of a married women from Jarošova, from about 1914. Of course it, like everything we've shown, was 100% handmade and embroidered, most likely from materials made from the local vicinity and lands.
Gorgeous.
Absolutely gorgeous!
And as promised, here is that video showing how to tie a simple head scarf.
A special video entitled "Dressing the Bride" which features older women dressing the bride in a wedding kroj in Nedakonice, with the ladies of the female choir Srnka performing.
And a bonus video about Kristýna Petříčková and her amazing work.
You can see some beautiful pieces and more at YNA, the site of Kristýna Petříčková.
And for those looking for patterns and more ideas, visit Kroje on Facebook.
Enjoy and remember to leave us your comments – we love to hear what you think!
If you have not already subscribed to get TresBohemes.com delivered to your inbox, please use the form below now so you never miss another post.
---
Remember, we rely solely on your donations to keep the project going.
Become a friend and get our lovely Czech postcard pack.