The Vengeance of She is a 1968 British fantasy film directed by Cliff Owen and made by 20th Century Fox. It stars Czech actress Olinka Berova (aka Olga Schoberová) and John Richardson.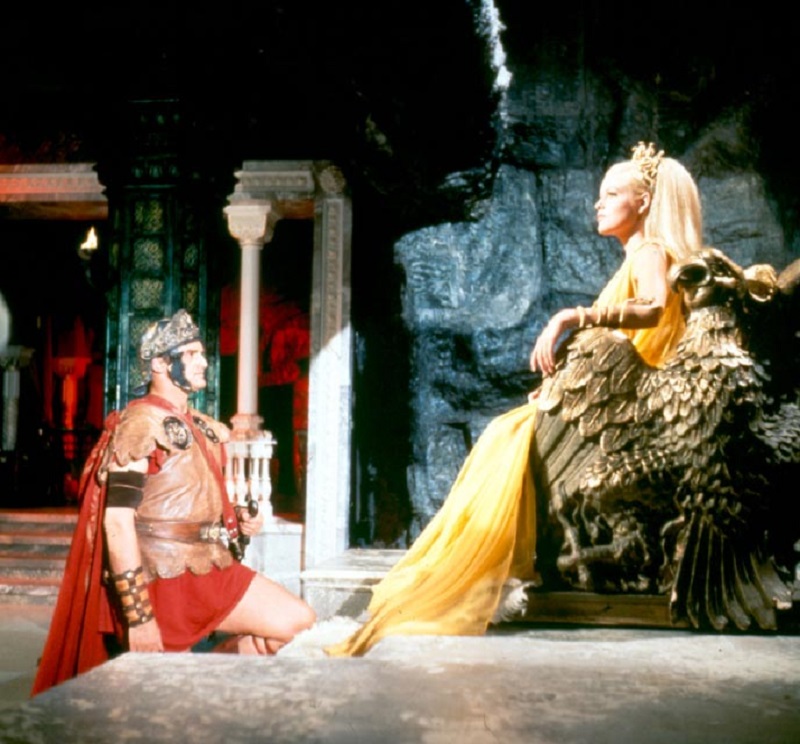 It was made by Hammer Films as a loose sequel to the 1965 hit film She which starred Ursula Andress.
The character Kallikrates, played by John Richardson, is the ruler of the city of Kuma, an idyllic civilization seemingly frozen in another time.
In a religious ceremony, he waits for his Queen Ayesha, played by the stunning Czech beauty, Olinka Berova, to return and be immortalized by a fiery ritual.
She is a beautiful young European girl named Carol, and she is drawn through a kind of mental telepathy to the ancient lost city of Kuma.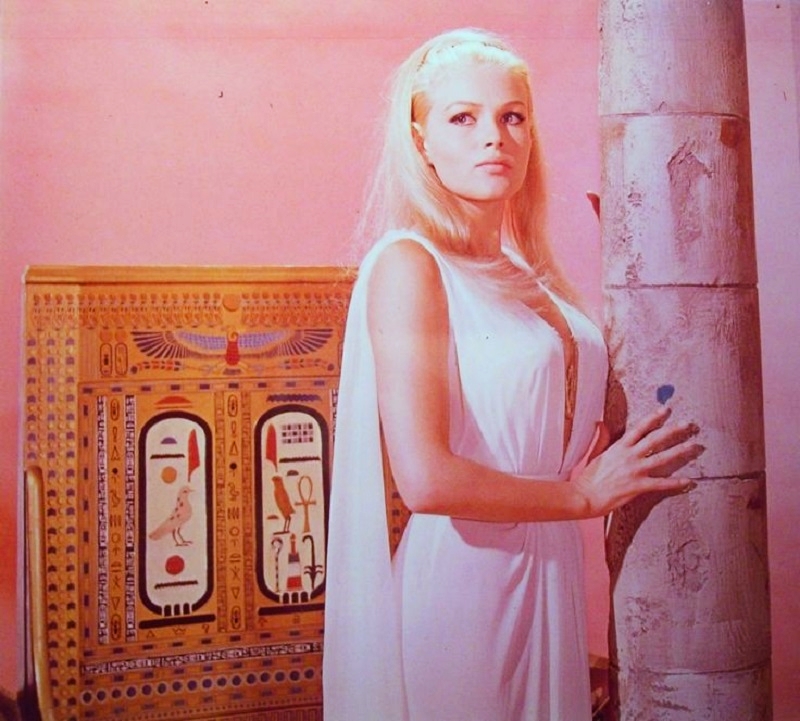 She is there to become the reincarnation of its lost former ruler, Ayesha, and consort of her predecessor's lover, Kallikrates.
The High Priest has other ideas and plants a look-alike from provincial France to take her place.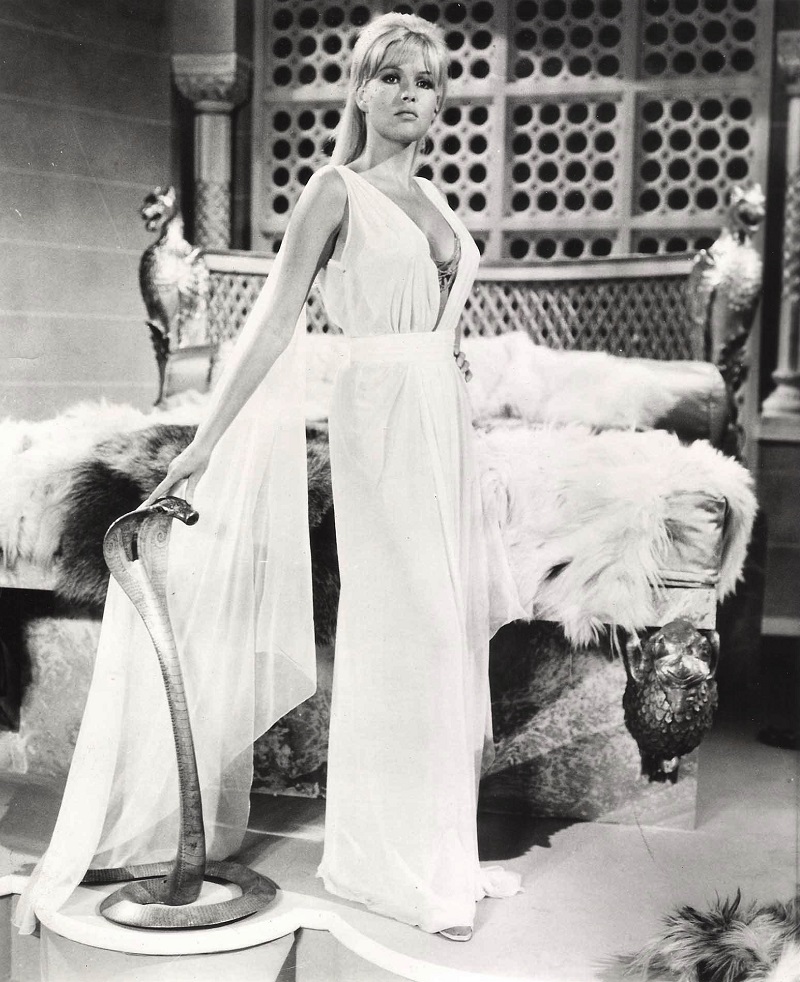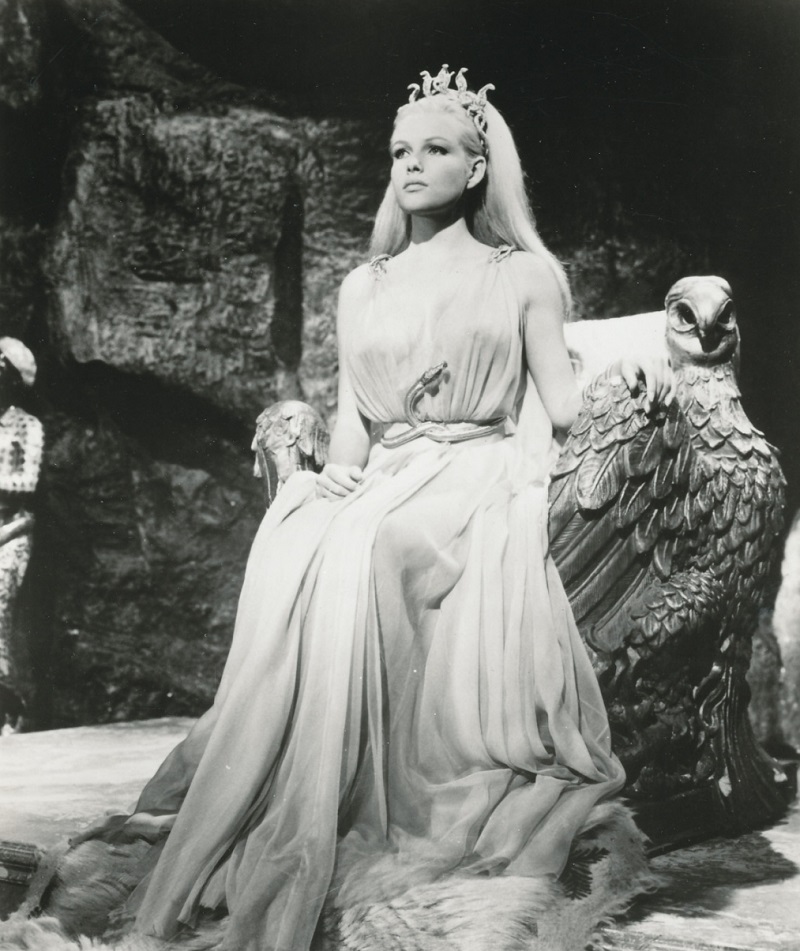 The new girl has a boyfriend, a dedicated physician who must rescue his damsel in distress.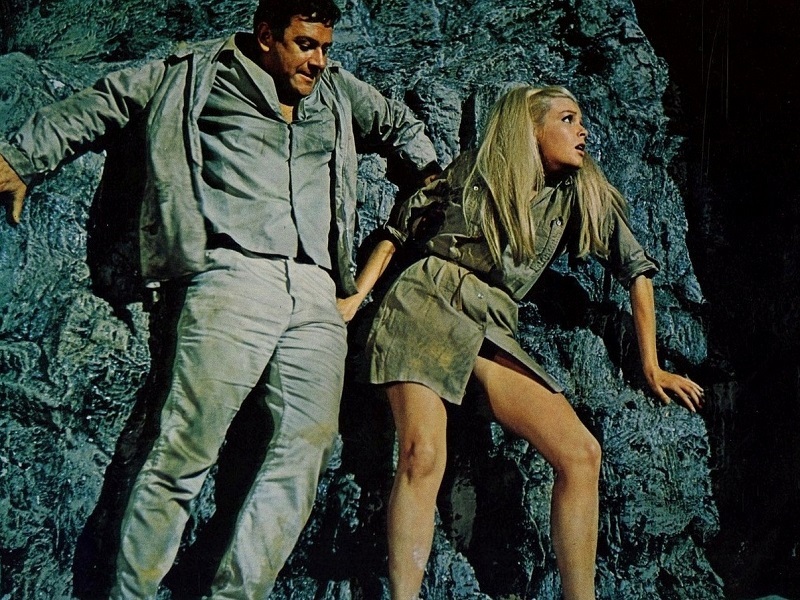 The doctor then battles against the evil machinations of the High Priest to save his true love and help the benevolent ruler keep his crown.
Things get out of hand when the fire spreads out of control and Kuma is in danger of being completely engulfed in flames.
Though it shares her name, it actually bears very little in common with the novel Ayesha: The Return of She by H. Rider Haggard. Hammer Film Productions had planned a sequel to She within three months of its completion.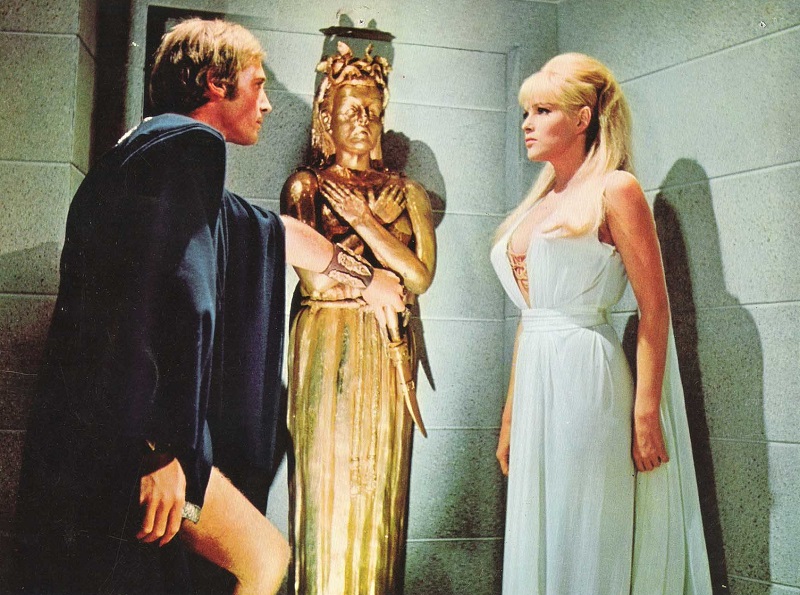 This films was originally meant to be called Ayesha – Daughter of She and was once again supposed to star Ursula Andress. However Andress' contract with Hammer expired and she refused to appear in the sequel. Susan Denberg was announced as replacement but eventually newcomer Olga Berova was cast instead.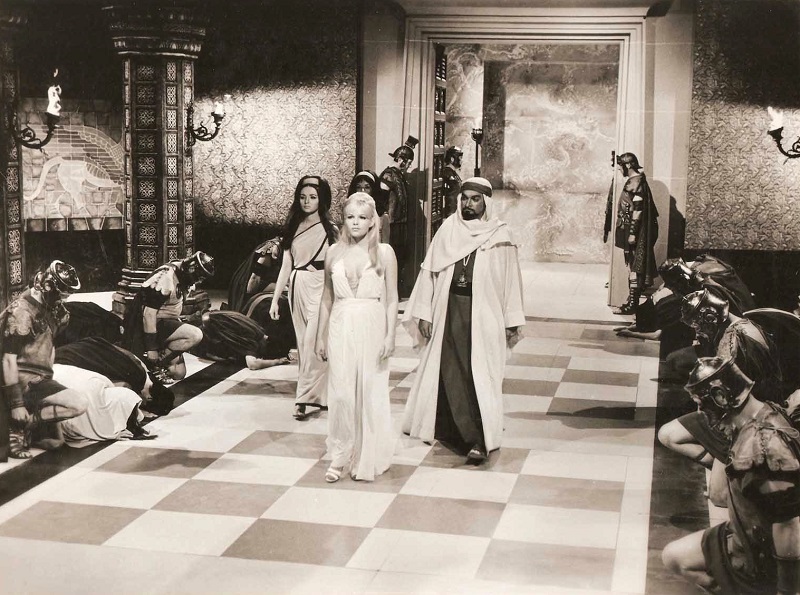 According to the book, Hammer Films: An Exhaustive Filmography, the filming took place at MGM/EMI studios in England and in Monte Carlo and Almeria, Spain starting on 26 June 1967.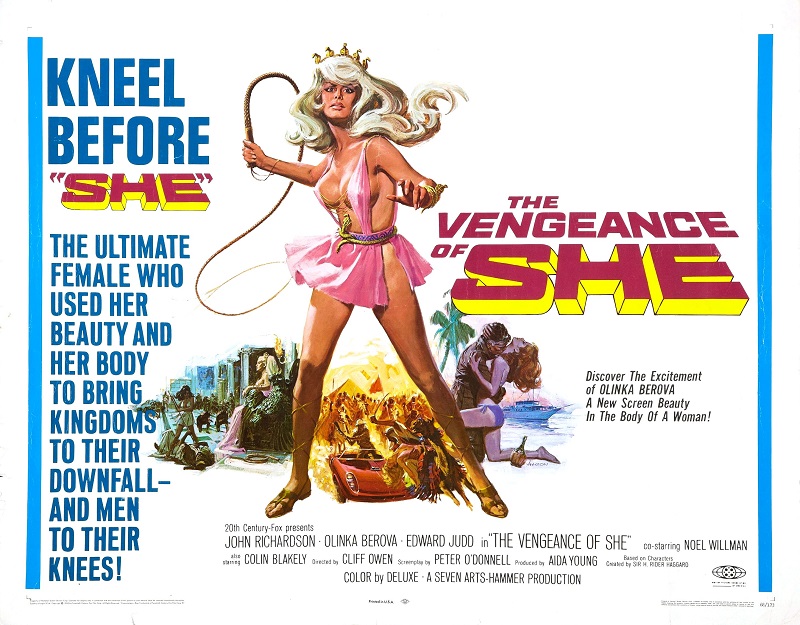 This 1968 film was poorly received, both critically and commercially. It was widely criticized as having little if any resemblance to the H. Rider Haggard stories on which it was supposedly based but it put the beautiful Olga Berova in front of English speaking audiences.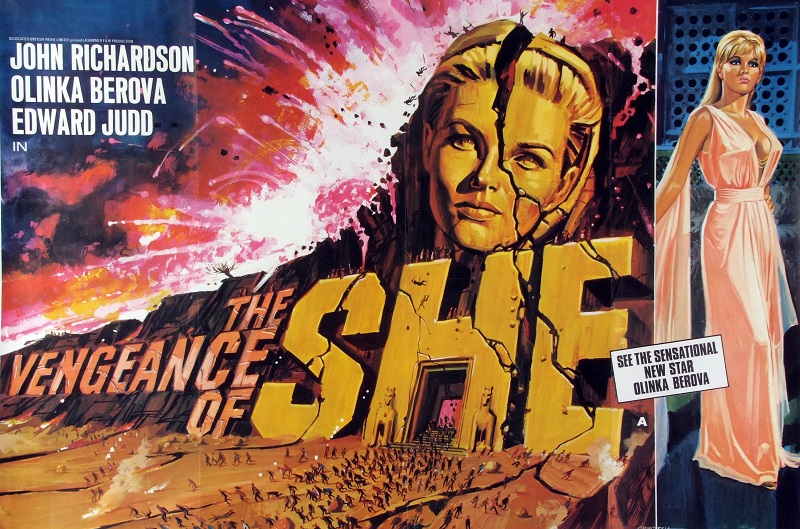 She was actually discovered by Czech director Oldrich Lipsky for another film we have discussed here, Limonadovy Joe.
She was often compared with both Brigitte Bardot and Ursula Andress in terms of her stunning (and sexy) looks.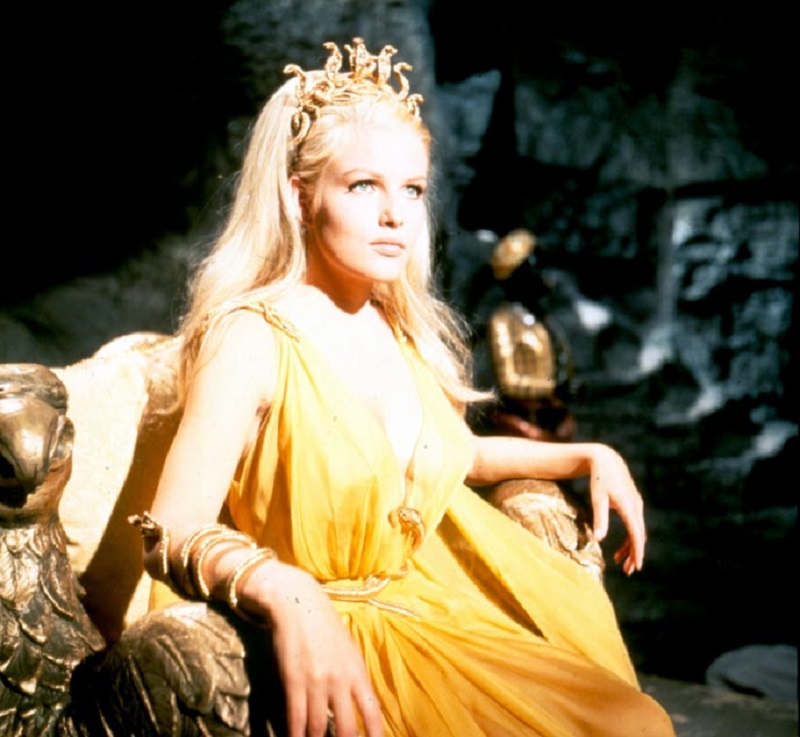 The film has a groovy soundtrack, typical of the late 60's.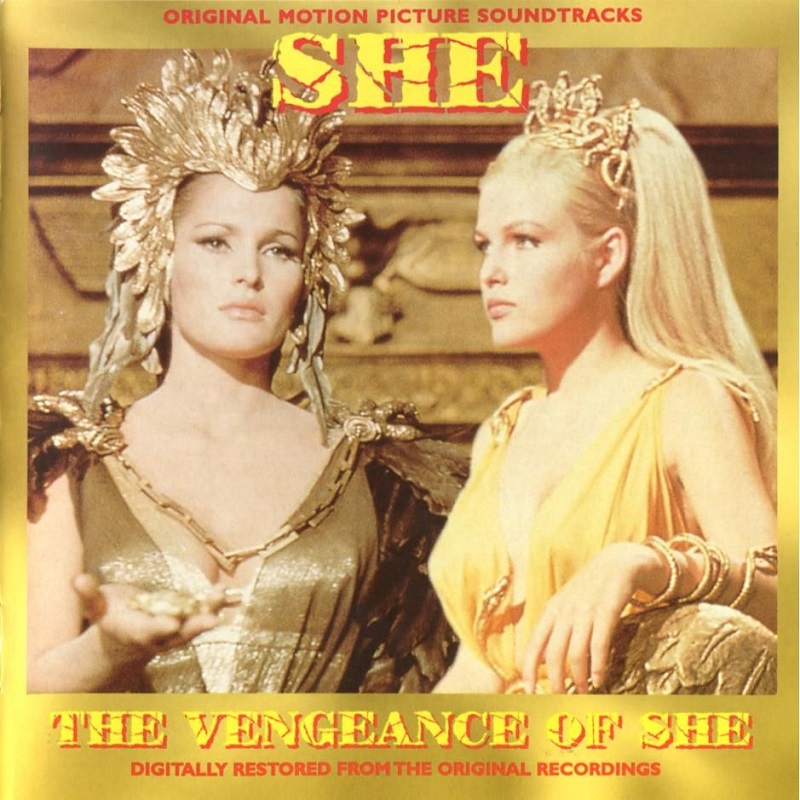 You can purchase the soundtrack here.
You can purchase the film on Amazon.
Or, you can watch the video trailer…
Do you know of any other Czech beauties or films we should feature? Please let us know in the comments section below – and don't forget to subscribe so you never miss a blog post!
If you have not already subscribed to get TresBohemes.com delivered to your inbox, please use the form below now so you never miss another post.
---
Remember, we rely solely on your donations to keep the project going.
Become a friend and get our lovely Czech postcard pack.