In Czech, the word for "upper castle" is Vyšehrad. Vyšehrad was built around the 10th Century, high on a hill overlooking the Vltava River. It is a historical fort / stronghold / castle structure. Within the grounds is the Basilica of St Peter and St Paul, a neo-Gothic church. Originally founded in 1070-1080 by the Czech King Vratislav II, the Romanesque basilica suffered a fire in the year 1249 and has been rebuilt in Gothic and later in neo-Gothic style. In 2003 the church was elevated to basilica by Pope John Paul II. The basilica features an impressive stone mosaic above its entry, and its twin 58 m towers can be seen atop a hill to the south from along the Vltava River in central Prague.
It also contains one of Prague's oldest surviving buildings, the Rotunda of St Martin from the 11th century. The oldest buildings in Prague are located within Prague Castle. The Basilica St. Martin, which was built from 900-950, and the Church of the Virgin Mary, which was built in the year 870.
It is also home to Vyšehrad Cemetery, which contains the remains of many composers, artists, sculptors, writers, and those from the world of science and politics in Czech history. These include Alphonse Mucha, Antonín Dvořák, Bedřich Smetana, Jan Neruda, Božena Němcová, Vlasta Burian, Karel Čapek, Karel Hynek Mácha and Waldemar Matuška to name a few. (For a more comprehensive list and gravestone images, click here.)
Vyšehrad has become a public park that is a popular site for recreation and celebrations, a popular place for Czechs to celebrate New Year's Eve.
Legend holds that Vyšehrad was the location of the first settlement which later became Prague.
*Unless otherwise specified, all photographs by Páv Lučištník.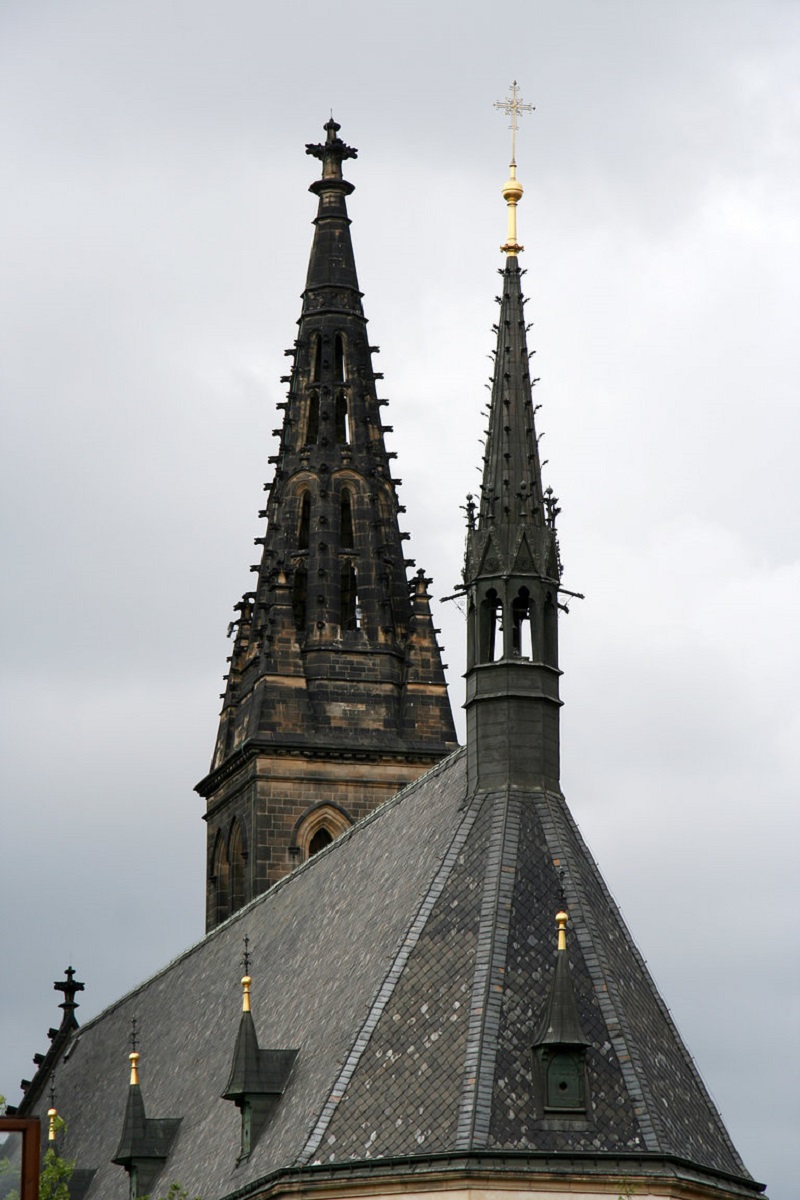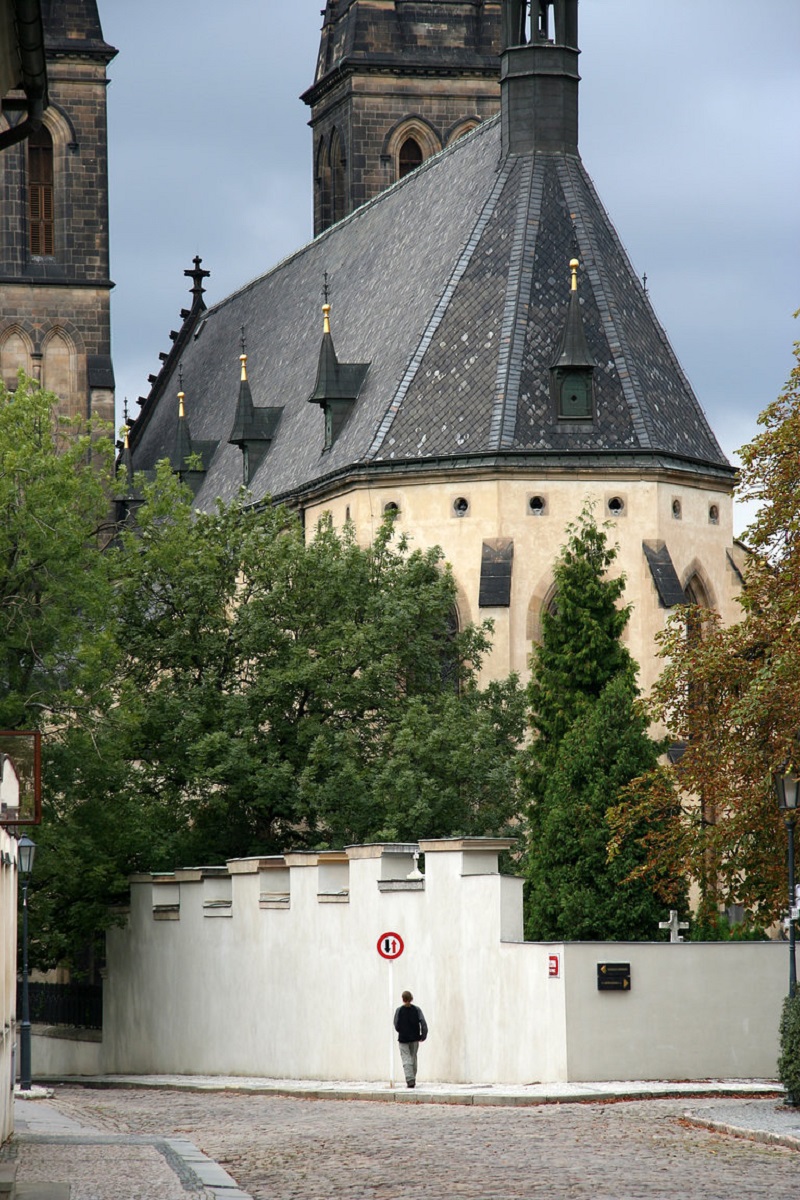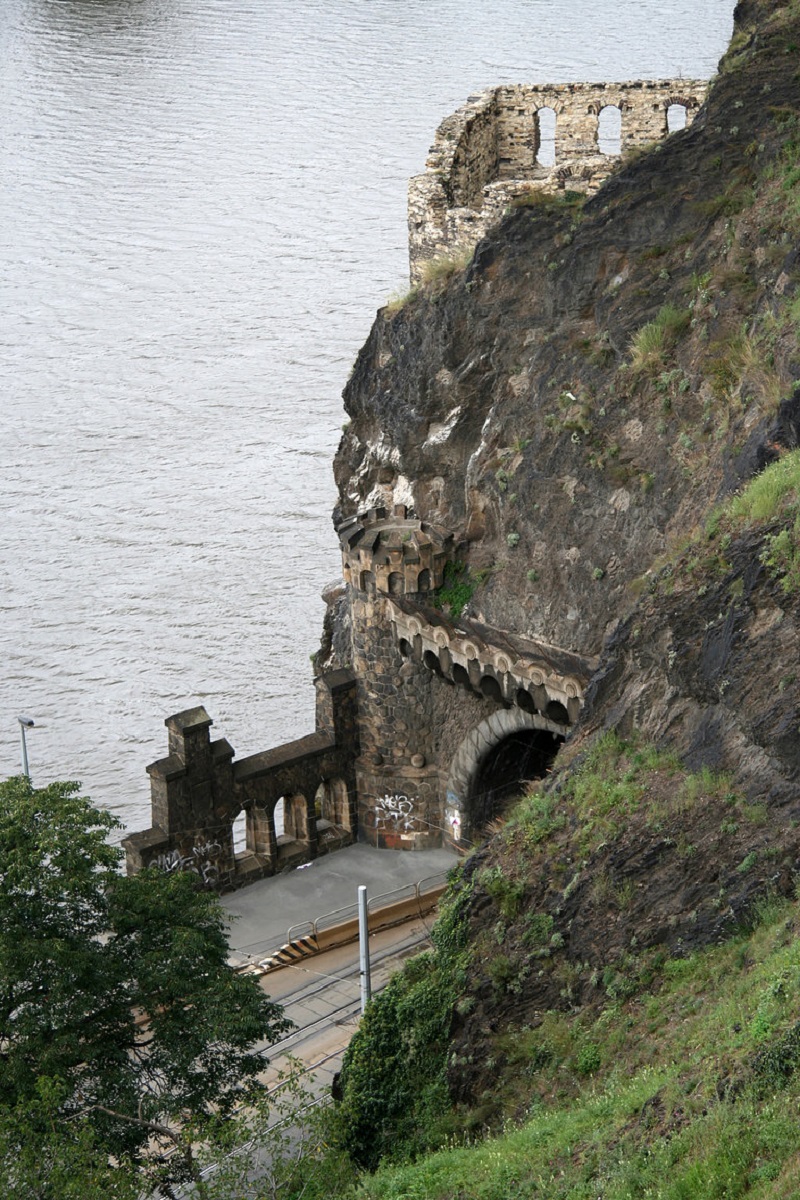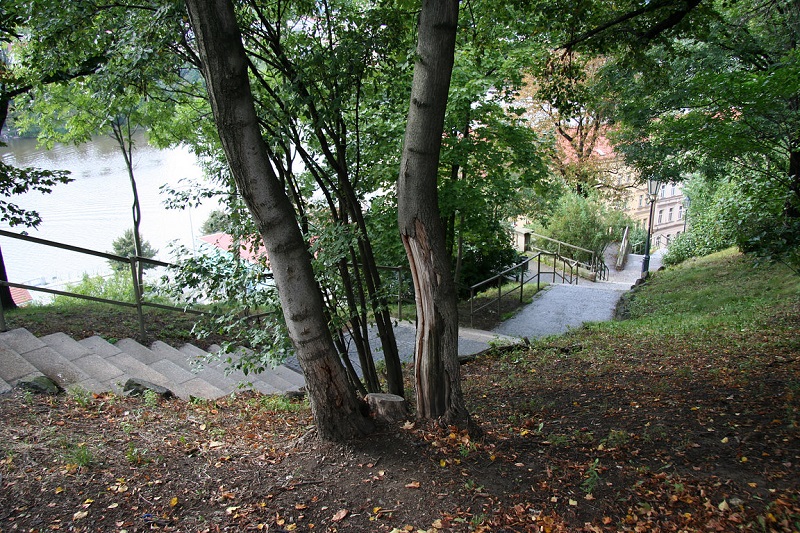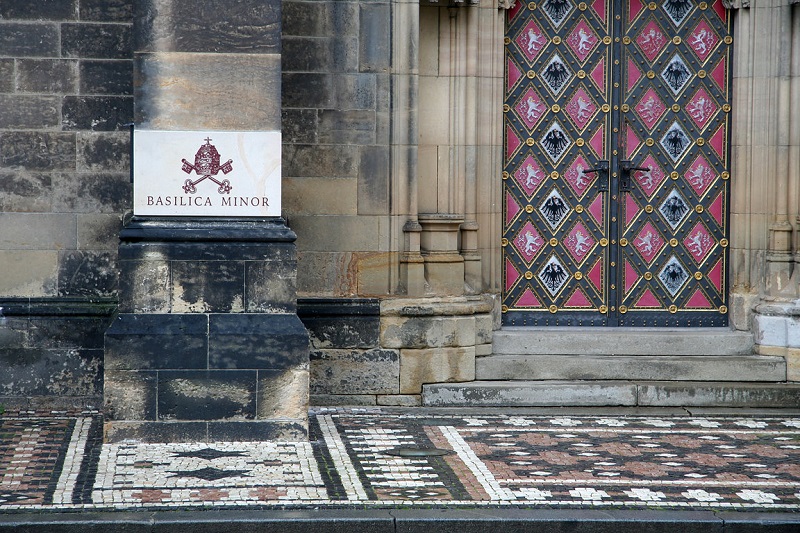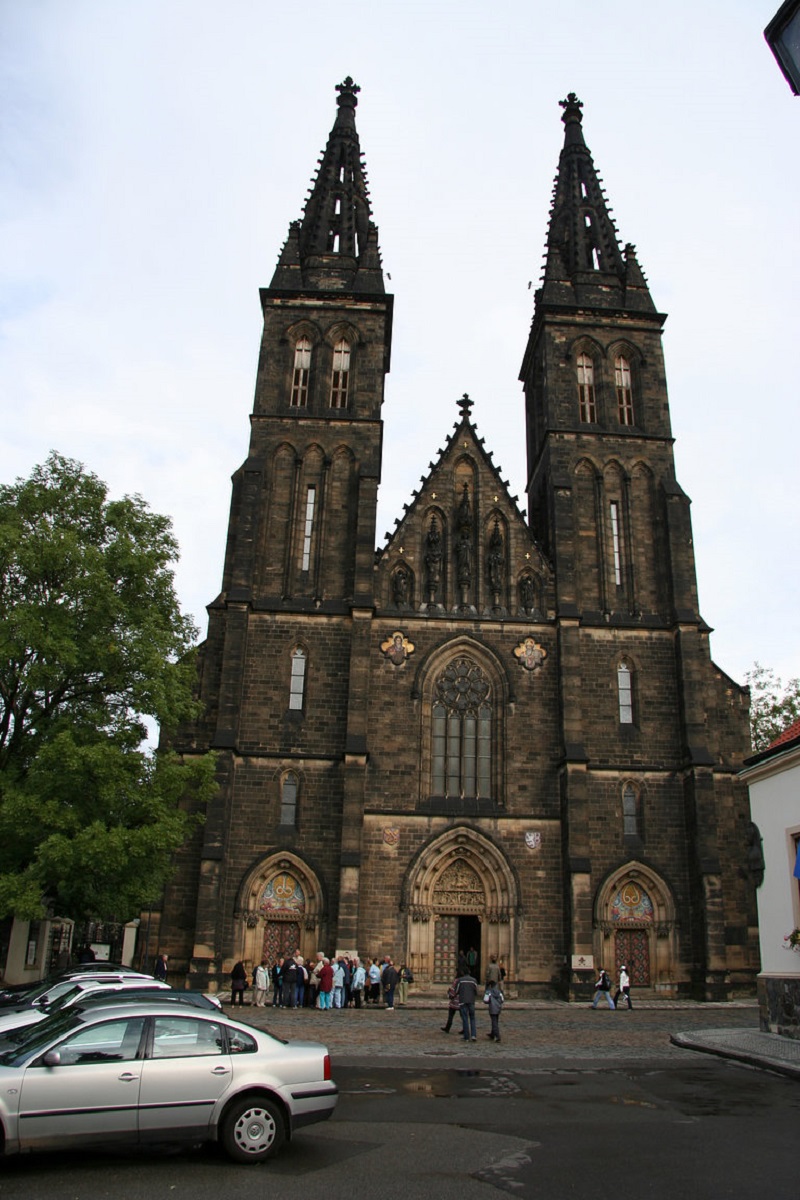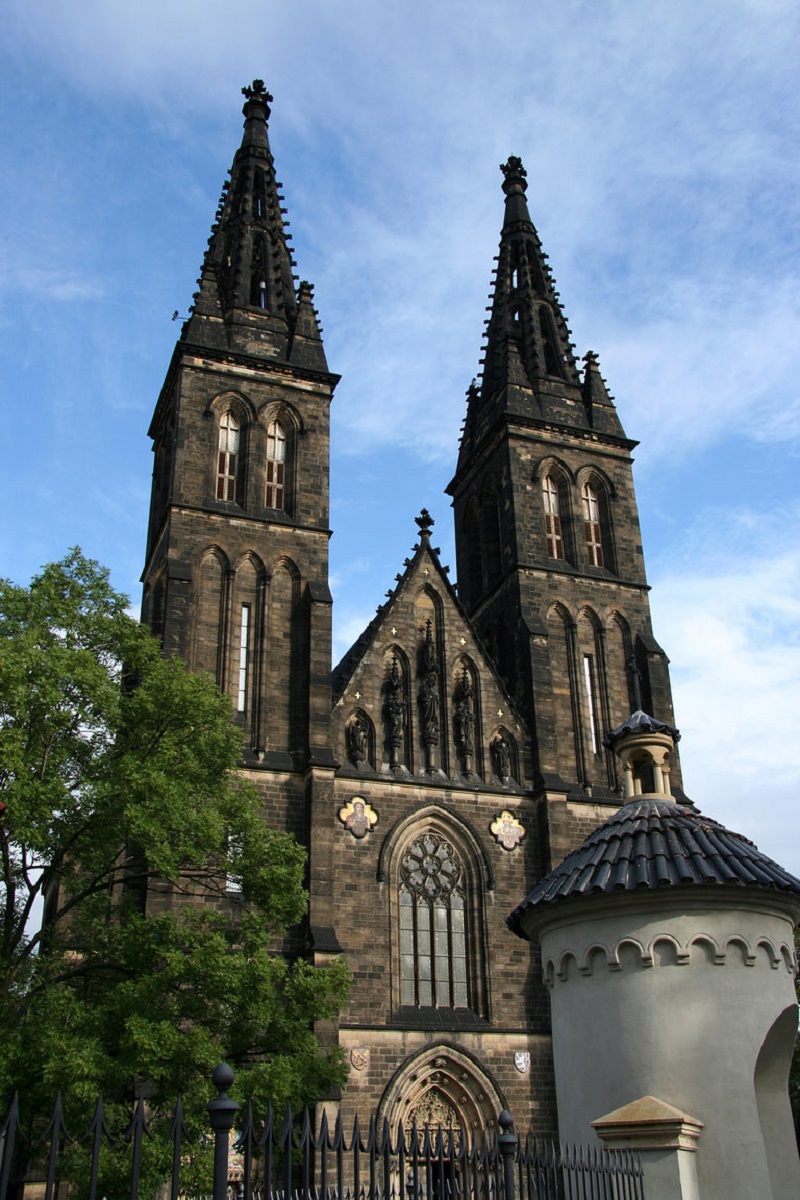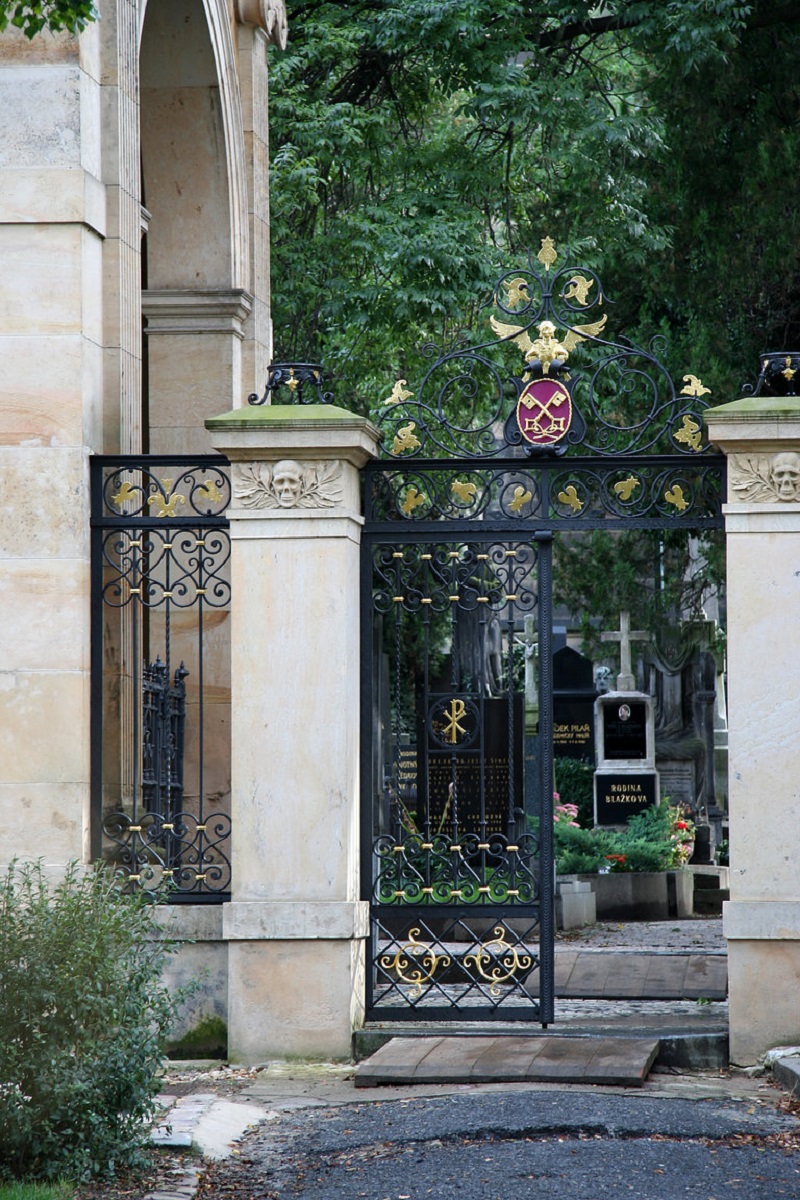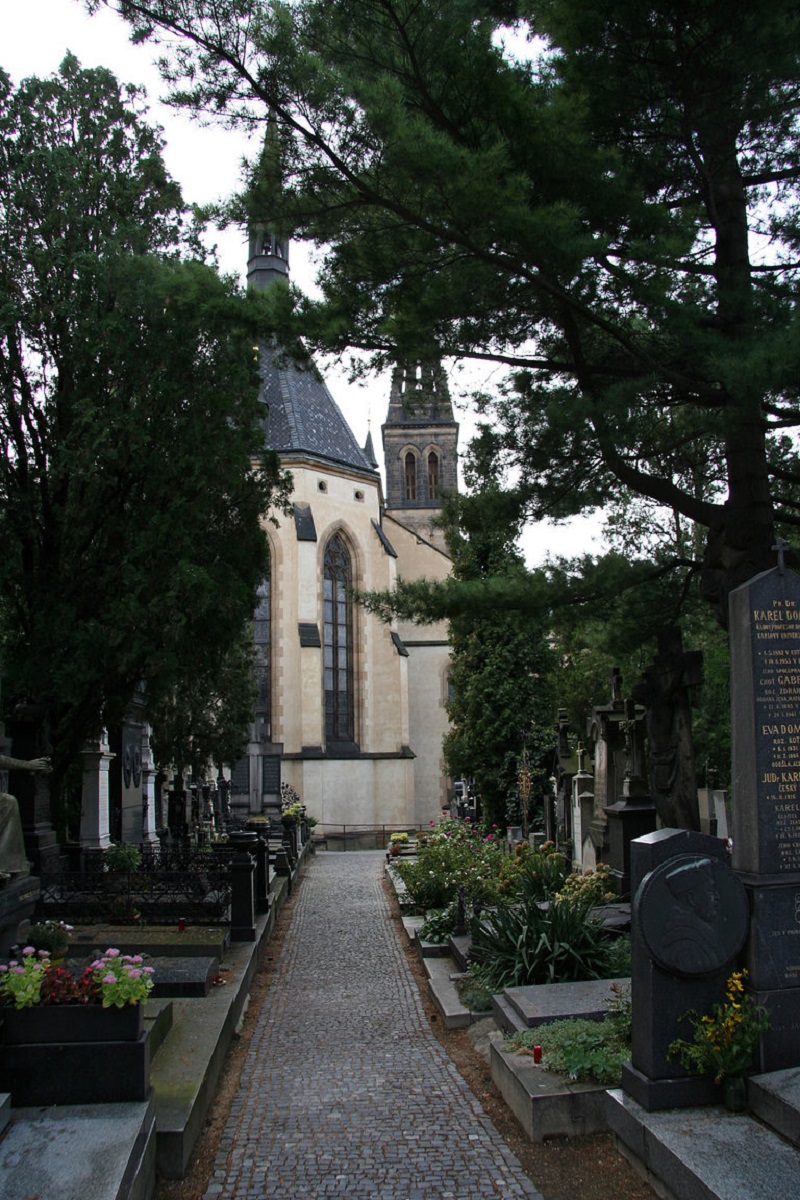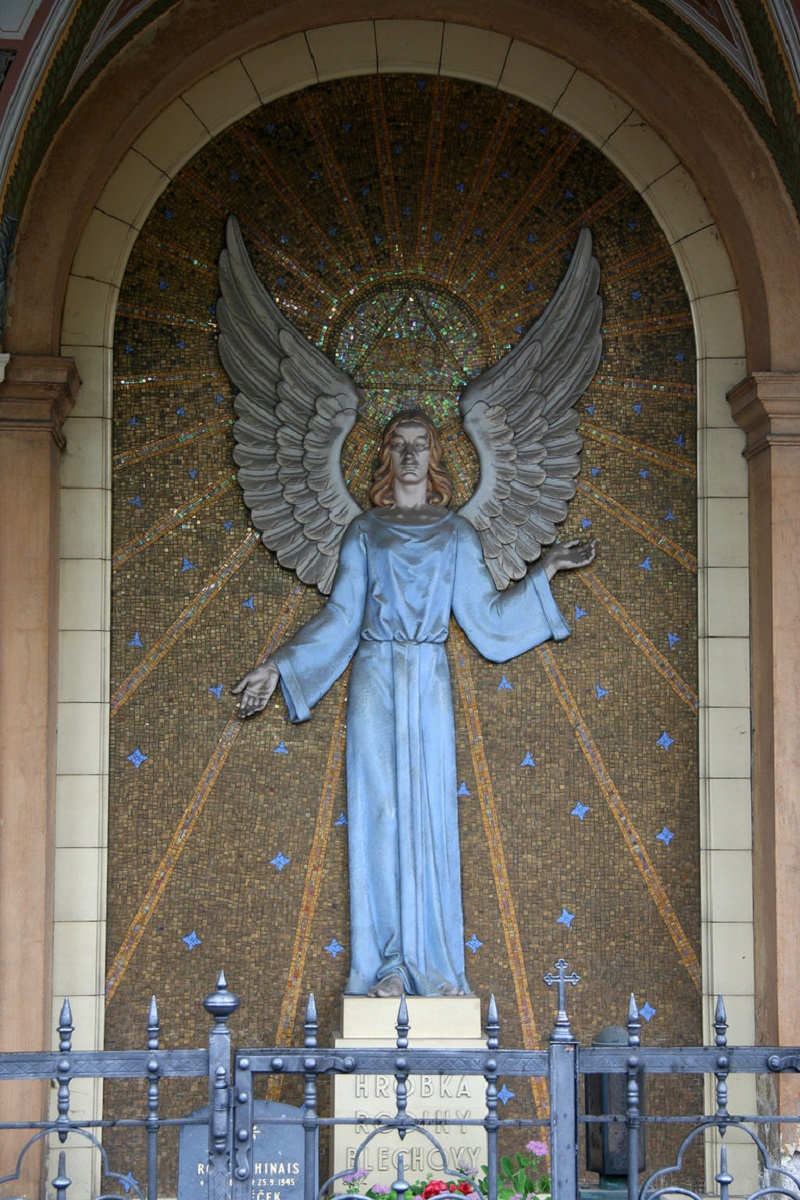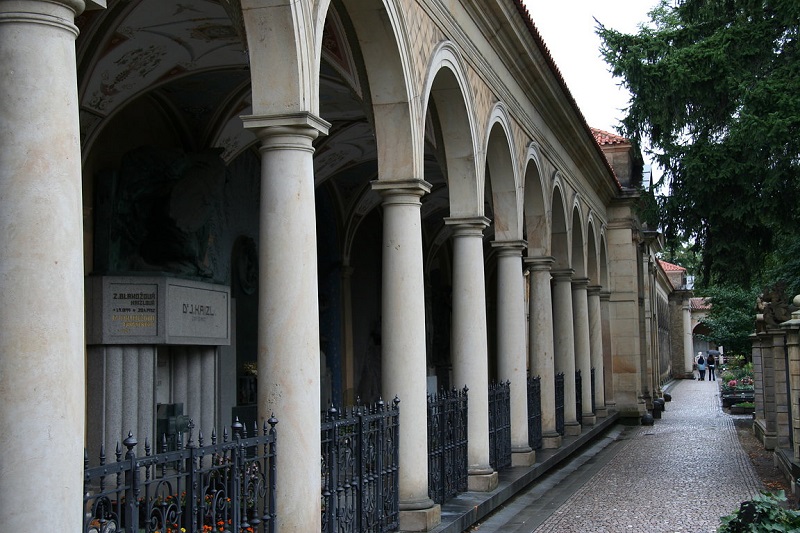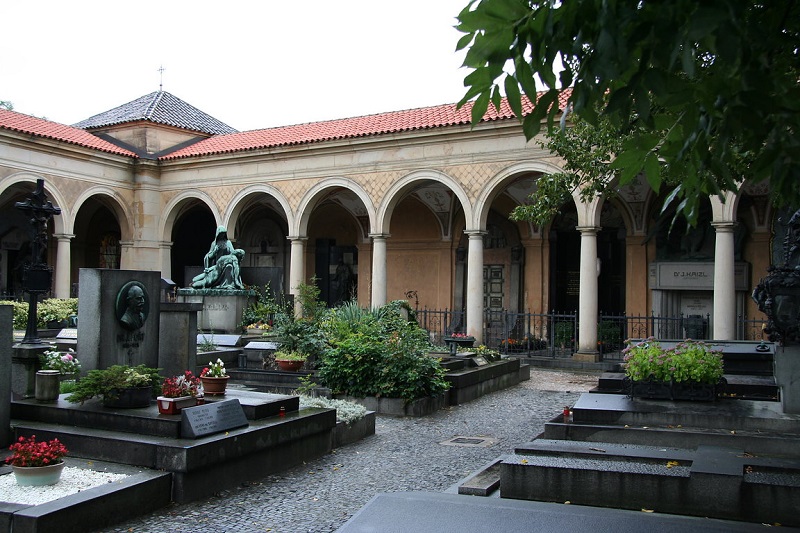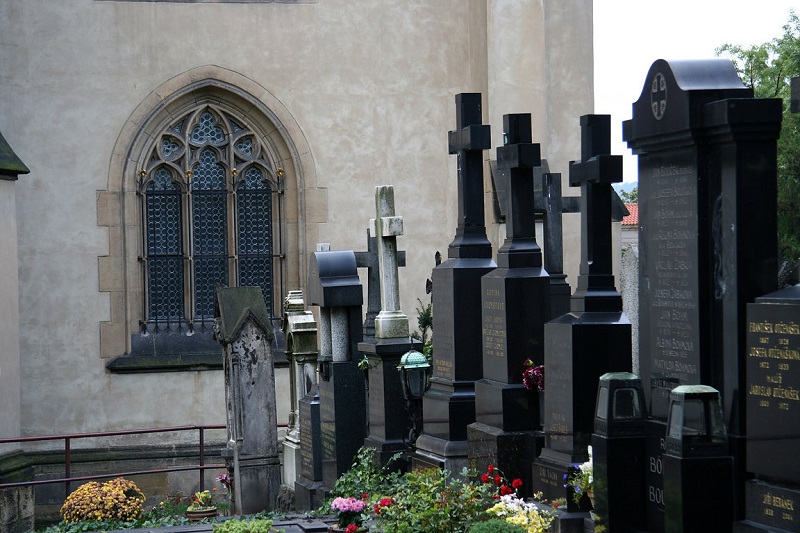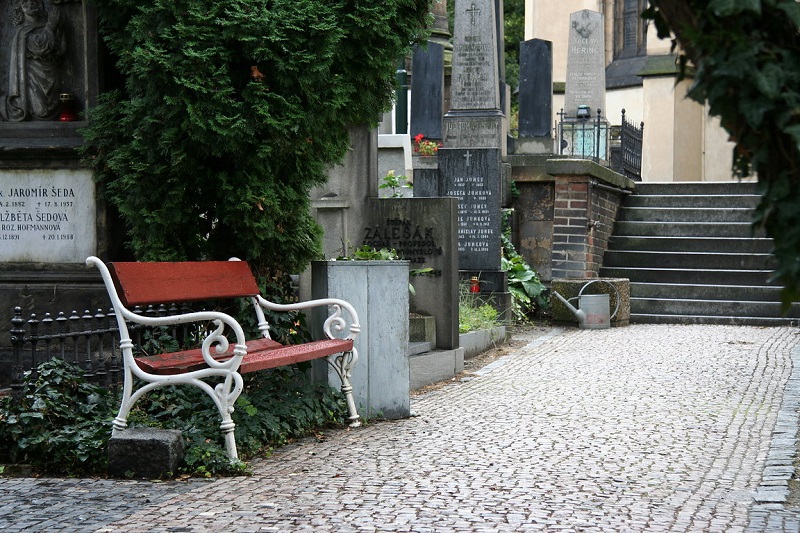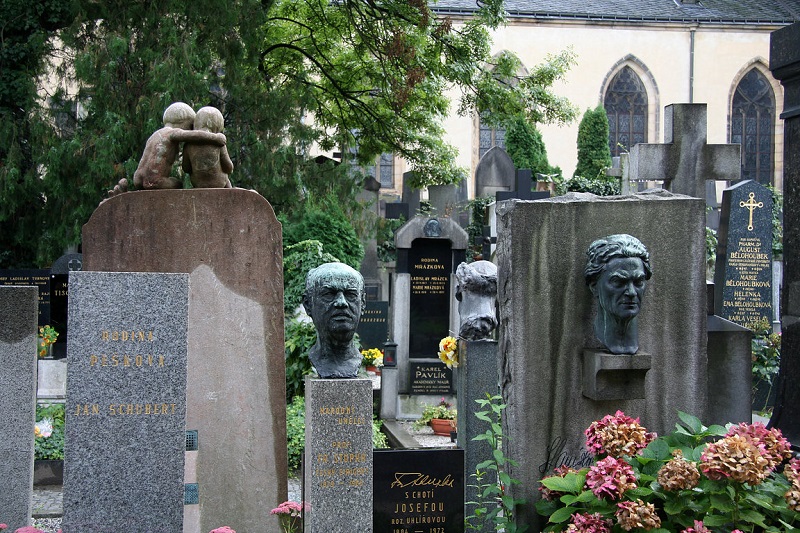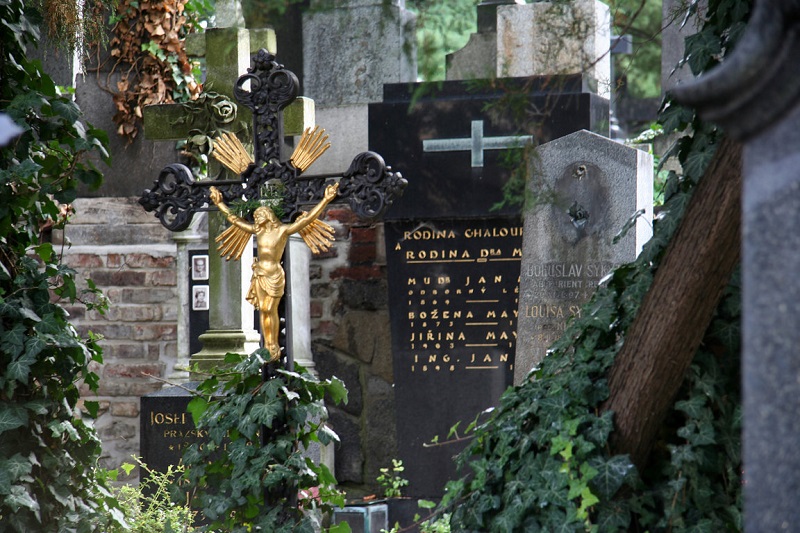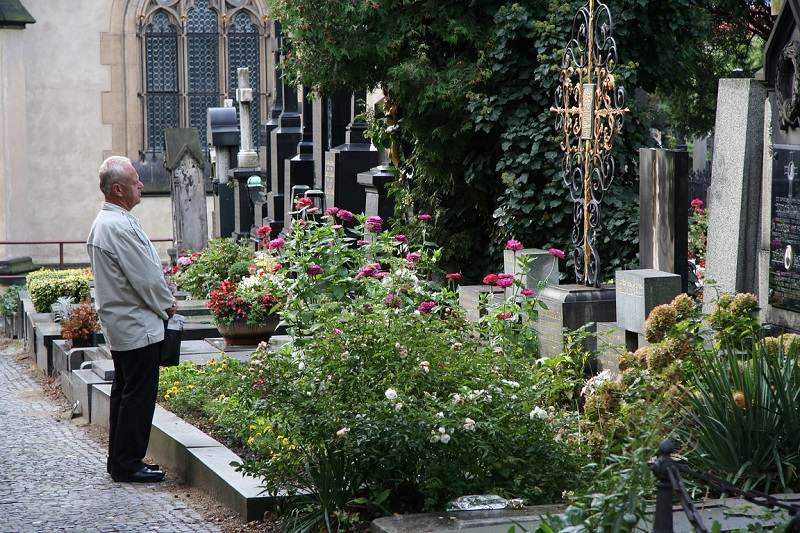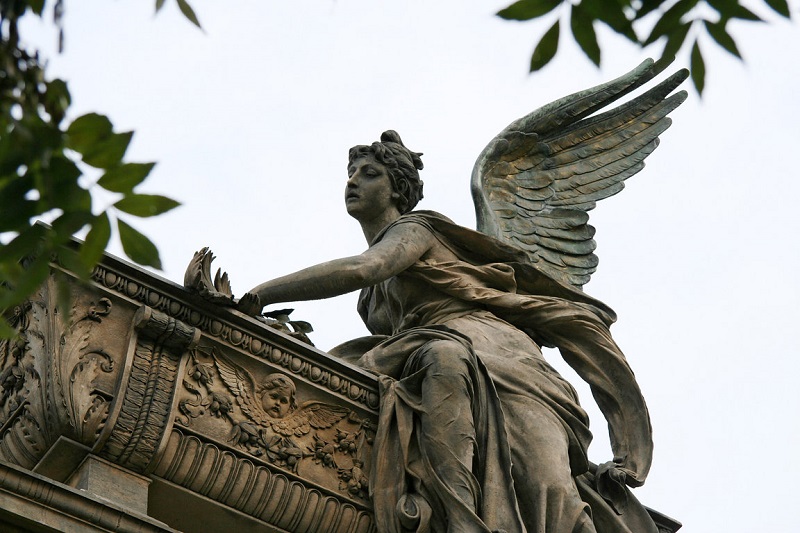 We went there when we were in Prague several times and it is a beautiful place to just walk and be at peace…
Tell us about your experiences in the comments section below.
Sources: Wikipedia, Páv Lučištník, Vyšehrad cemetery, Basilica of St Peter and St Paul, Hundred Spired Prague.
If you have not already subscribed to get TresBohemes.com delivered to your inbox, please use the form below now so you never miss another post.
---
Remember, we rely solely on your donations to keep the project going.
Become a friend and get our lovely Czech postcard pack.