LIFE Magazine photographer Alfred Eisenstaedt went to Czechoslovakia in 1947 and he captured the images of some amazing notable people at Prague's Charles University. The photographs accompanied an article in LIFE Magazine on January 12, 1948.
These are the esteemed faces and personalities of Charles University at the time…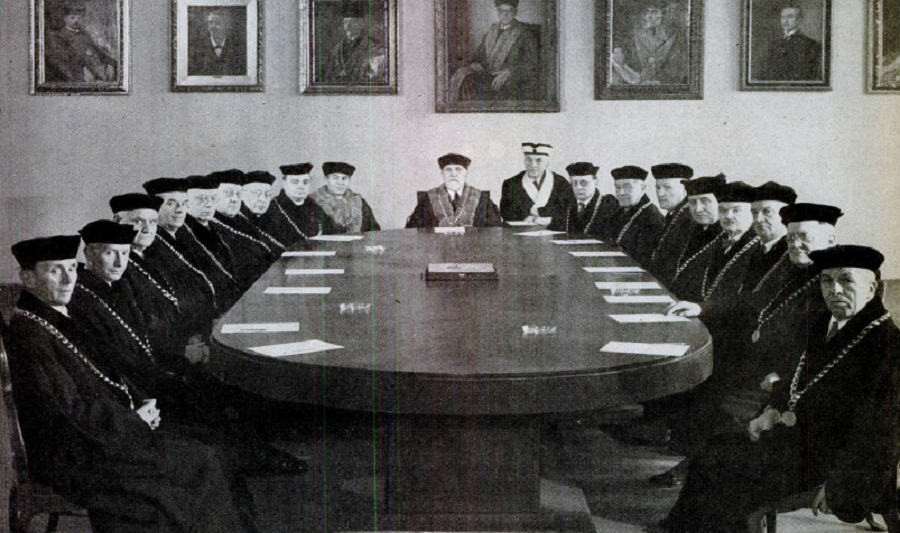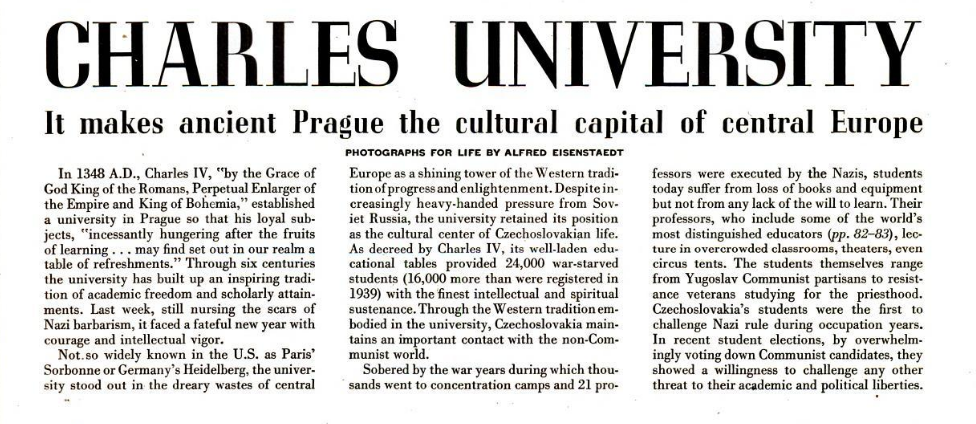 So how much did an education cost at this esteemed university?
LIFE magazine printed the cost to attend…

You can view the entire LIFE Photographic Essay here.
Photographer: Alfred Eisenstaedt (December 6, 1898 – August 23, 1995) was a German-born American photographer and photojournalist. One of the most prolific photographers of the twentieth century, he began his career in pre-World War II Germany, and after moving to the U.S., achieved prominence as a staff photographer for Life Magazine which featured more than 90 of his pictures on its covers with over 2,500 photo stories published. Eisenstaedt was "renowned for his ability to capture memorable images of important people in the news, including statesmen, movie stars and artists" and for his candid photographs, taken with a small 35mm Leica camera and typically with only natural lighting.
Sources: Life Magazine, Wikipedia
* * * * *
Thank you in advance for your support…
You could spend hours, days, weeks, and months finding some of this information. On this website, we curate the best of what we find for you and place it easily and conveniently into one place. Please take a moment today to recognize our efforts and make a donation towards the operational costs of this site – your support keeps the site alive and keeps us searching for the best of our heritage to bring to you.


Remember, we rely solely on your donations to keep the project going.
We appreciate you more than you know!
If you have not already subscribed to get TresBohemes.com delivered to your inbox, please use the form below now so you never miss another post.
Czechoslovakia, Prague, 1940s, Cities, Education, Czechoslovakian, Sacred Articles, History, Schools, Religion, Buildings, Charles University, Students, Education, Students, Czechoslovakia, Czechoslovakian, Religion, Sacred Articles, Schools, Cities, Prague, Charles University, 1940s