We're always on the lookout for a delicious Czech cheesecake (Czech: Tvarohový koláč) recipe so imagine my surprise when I found it in one of my own cookbooks (entitled My Cookbook) from 1973.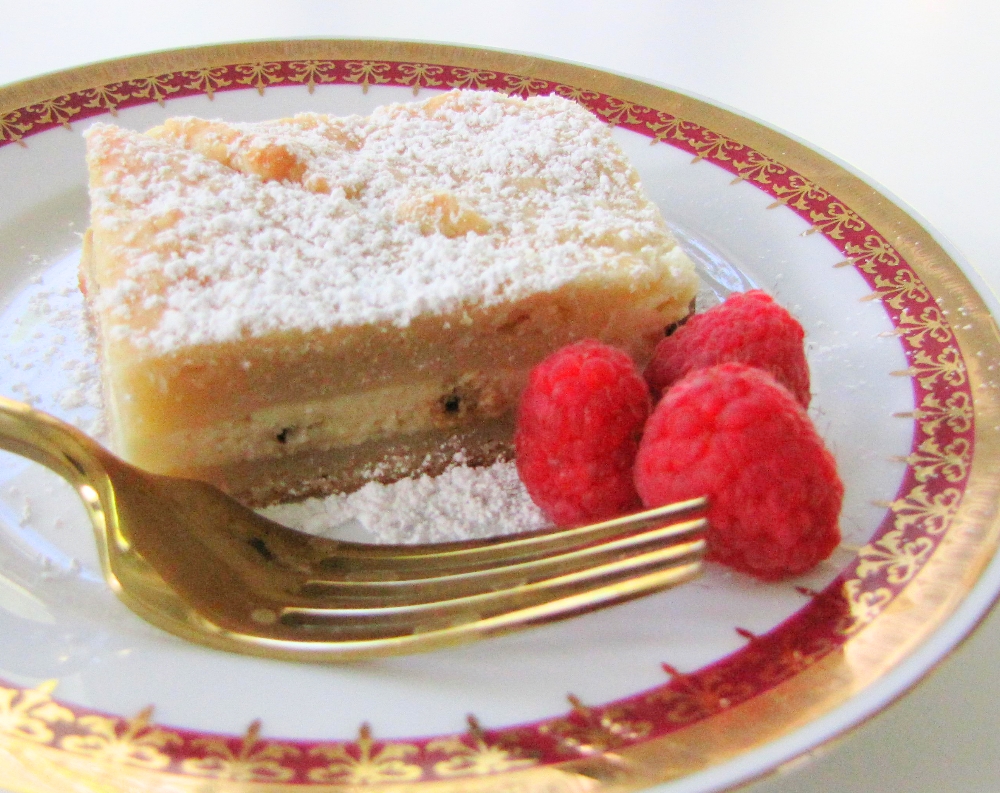 Last weekend, we were unpacking some boxes which had been sitting in storage for many years – decades – I found old volunteering awards, penmanship certificates, summer camp photos and many of my old writings – a complete biography at age 10 and this cookbook which I wrote at age 9.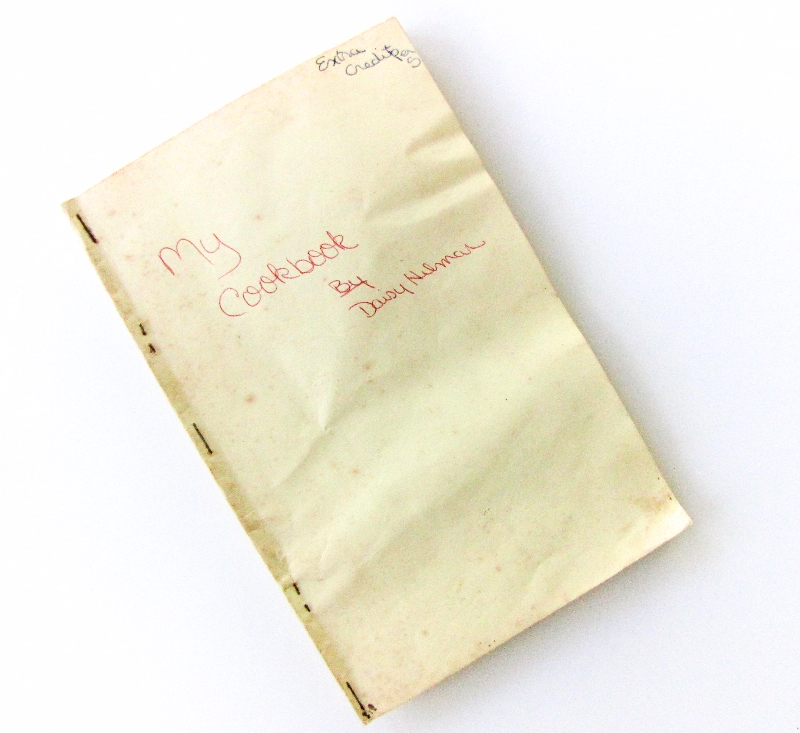 It's amazing to open a time capsule and look back in time in this way. It's also amazing that all of the foods listed in the cookbook are still family favorites and things I make today – and things my children make!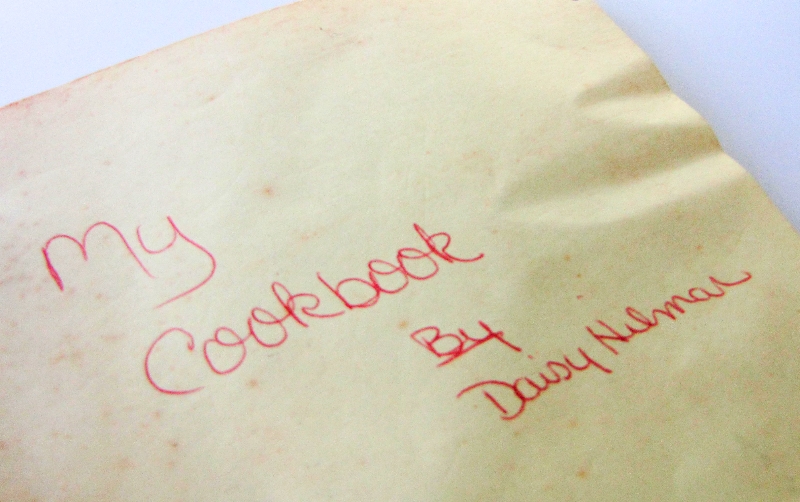 Here are all 12 of the recipes listed in My Cookbook.
Czech Cheesecake
Daisy's Tacos* (My So. California influence)
European Hamburgers and Mashed Potatoes (Smažené karbanátky)
Potato Pancakes – European Style (Bramborák or starší název, cmunda)
Czechoslovakian Mushrooms (Houbová smaženice s vejci)
Potato Soup (Bramboračka)
Hungarian Goulash – Czech Style
Stuffed Bell Peppers (Plněné papriky)
Fruit Salad
Polish Sausage and Sauerkraut
Baked Ham and Noodles (Šunkofleky)
Fried Cheese (Smazenej Syr)
The only recipe I had forgotten was the cheesecake.
I was nine at the time I created this cookbook for extra credit in school, but I was also the daughter of very hard working refugees who worked in the bakery in the early mornings, on fixer upper houses during the day and then after dinner – which I usually made – went to work at their commercial cleaning job.
In other words, I've been cooking since I can remember and my cooking was not a hobby or something I merely dabbled in, it was counted on by my parents each day. When I was younger, I have to admit that I wasn't too happy about this arrangement, but looking back now, I am so grateful because it made me the chef and responsible adult I am today.
It was so awesome to find this little cookbook and share it with my own children and today I've decided to share this special recipe (and story) with you…
Realizing that I had completely forgotten about this special dessert, I had to make it immediately!
Ingredients
For Dough – 
2 sticks butter (softened)
1  1/2 c. sifted flour
1 package cream cheese
1/4 cup sugar
1/2 tsp baking powder
1 Tbsp vinegar
For Filling –
1  1/2 packages cream cheese
1 egg yolk
1/2 cup sugar
1/2 cup raisins
(Note: I added 2 tsp. Czech rum to the filling and only had 1 package of cream cheese so I substituted the remaining 1/2 cup with Ricotta cheese.)
Directions
Preheat oven to 350.
Mix all of the dough ingredients together in a large bowl. (I used the blender on low to break it all up and then went in with my hands.) If needed, add a teaspoon or two of warm water. Split dough into two halves, cover and refrigerate for 15 minutes.
To make the filling, mix all of the ingredients together and set aside.
After 15 minutes, roll out one half of the dough and place into an ungreased 12 x 9″ baking pan.
Top with the filling mixture.
Roll out the second half of the dough and place on top of the filling. (I rolled on parchment and then just eased it right on top.)
Pinch and seal the edges so the filling doesn't seep out.
Place in oven and bake 15 minutes and then make several holes with fork or toothpick to allow steam to escape.  Return to oven and bake 15 more minutes or until filling is set and top is lightly golden.
Cool completely before serving.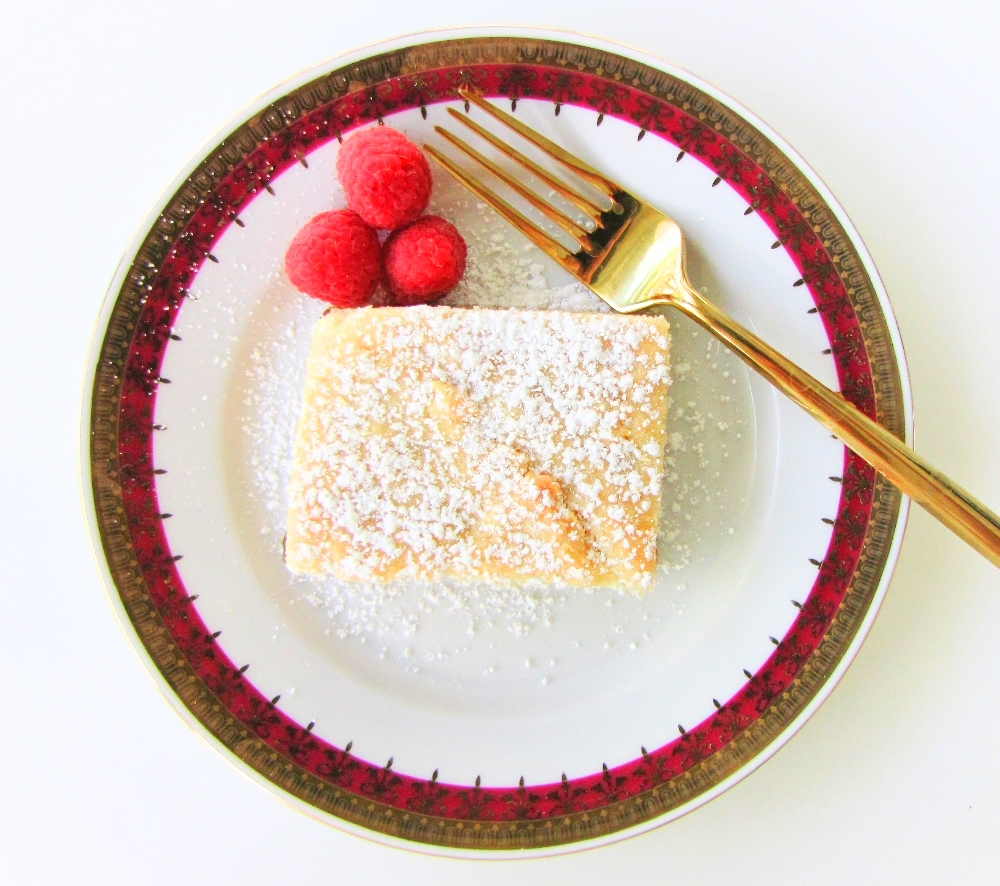 *Daisy is the name I (Kytka) used the first few years in America. Apparently, my parents asked some friends, "How do you translate Kytka into English" and some genius told them Daisy – and so my years of teasing and taunting began… Lazy Daisy, Crazy Daisy and so on. When I finally went for my Naturalization, I had both grown and matured and I had my name legally changed to Kytka, the short form of my birth name, Květoslava. For the record, the name Květa means blossom or flower so it would better translate to the name Flora.
I hope you enjoyed the story and will enjoy the recipe even more.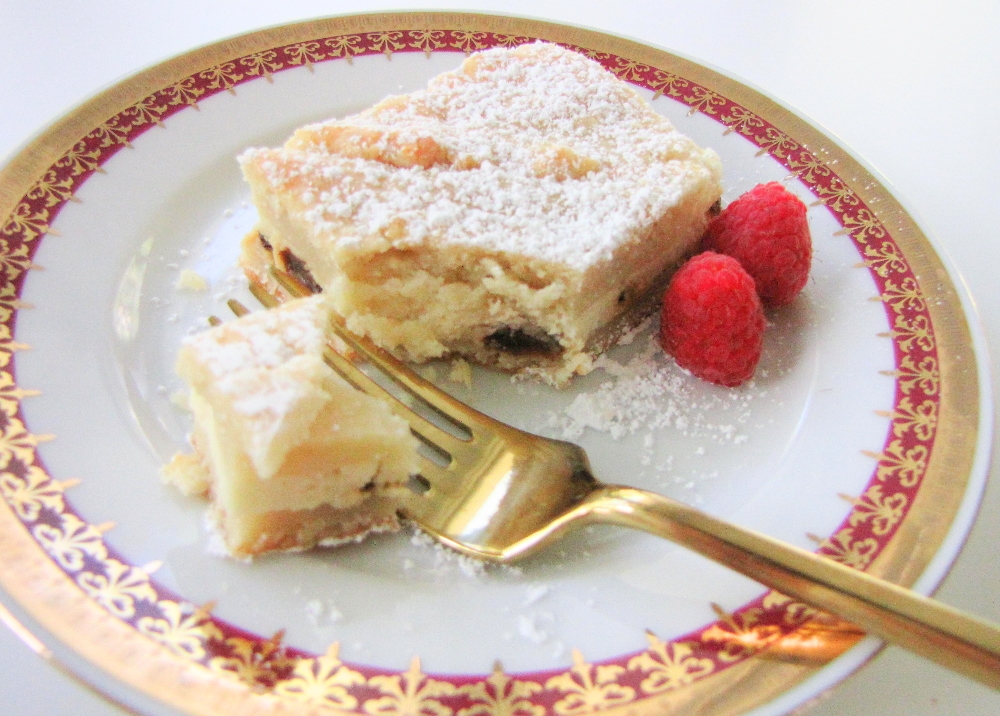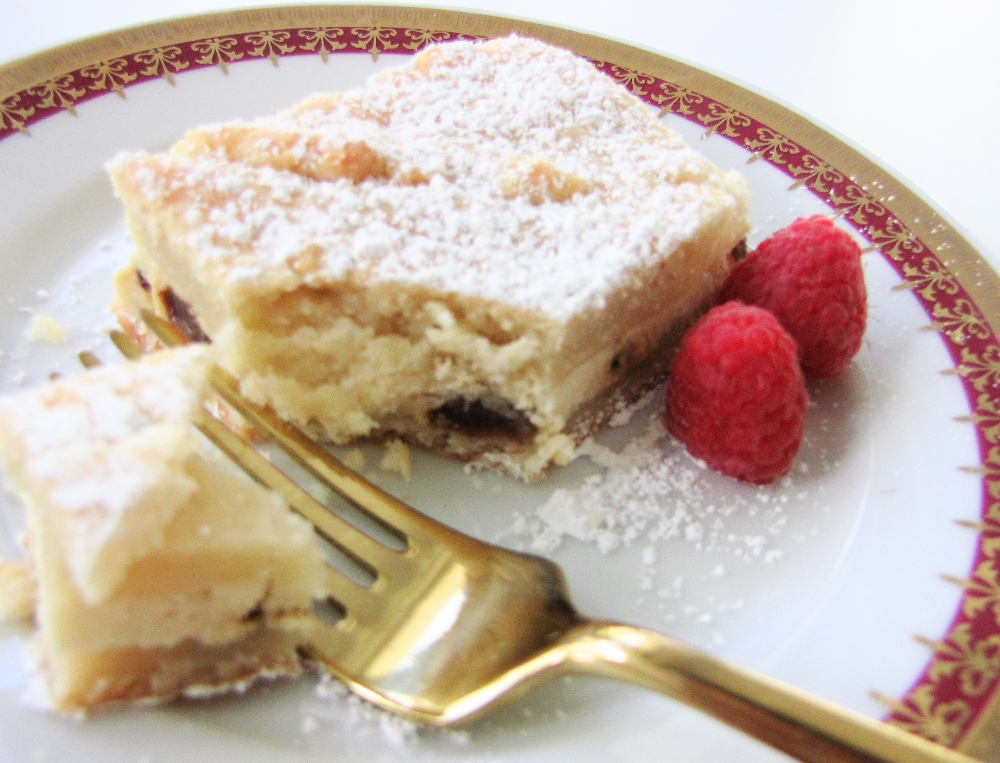 Dobrou Chut!
By the way – do you know we have a FREE COOKBOOK on Amazon…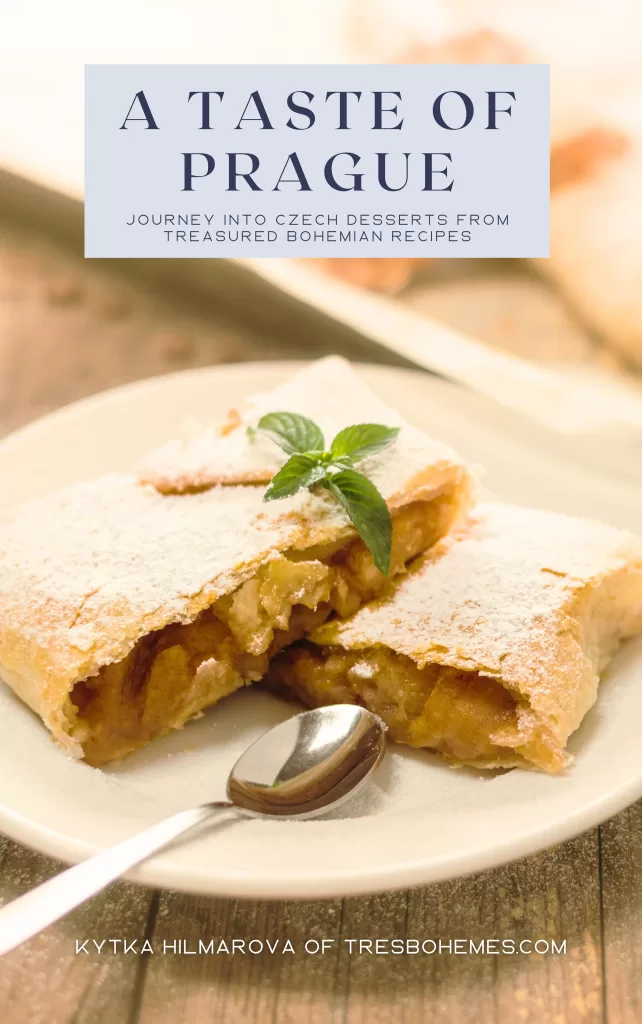 Click Here to Get Your Free Book
* * * * *
Thank you in advance for your support…
You could spend hours, days, weeks, and months finding some of this information. On this website, we curate the best of what we find for you and place it easily and conveniently into one place. Please take a moment today to recognize our efforts and make a donation towards the operational costs of this site – your support keeps the site alive and keeps us searching for the best of our heritage to bring to you.


Remember, we rely solely on your donations to keep the project going.
We appreciate you more than you know!
If you have not already subscribed to get TresBohemes.com delivered to your inbox, please use the form below now so you never miss another post.