If you speak Czech, you get the pun on the cars name. A Škoda (Czech car) translates to damage but also means something like "bummer", so today we are looking at a funny old bummer of a limousine.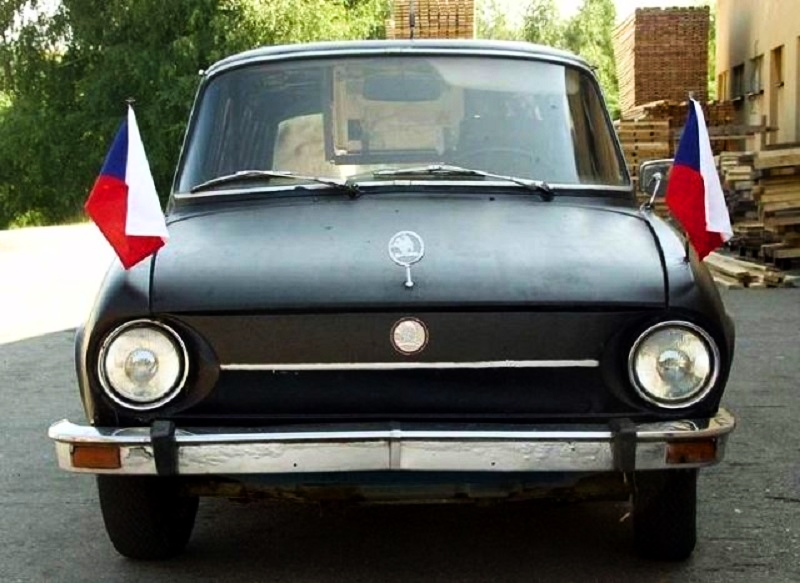 Škoda Auto more commonly known as Škoda, is a Czech automobile manufacturer founded in 1895 as Laurin & Klement. But this is NOT the kind of car they manufacture.
In 1925 Laurin & Klement was acquired by Škoda Works which itself became state owned during the communist regime. After 1991 it was gradually privatized and in 2000 Škoda became a wholly owned subsidiary of the Volkswagen Group.
Initially, the company was meant to serve the role of the VW Group's entry brand. Over time, however, the Škoda brand has shifted progressively more upmarket, with most models overlapping with their Volkswagen counterparts on price and features, while eclipsing them on space.
Its total global sales reached 1.06 million cars in 2015 and had risen annually by 1.8 percent, profit had risen by 6,5%.
In 2015, a corporate strategy was launched to produce an all-electric car by 2020 or 2021 with a range of over 300 miles (480 km), 15-minute charging time, and a cost below comparative combustion-engine vehicles.
This is surely NOT what any of those cars will look like.
Instead, this is posted for your laughing pleasure.
This is a converted four-door sedan, featuring a seven-seat cab with a rear engine and rear wheel drive.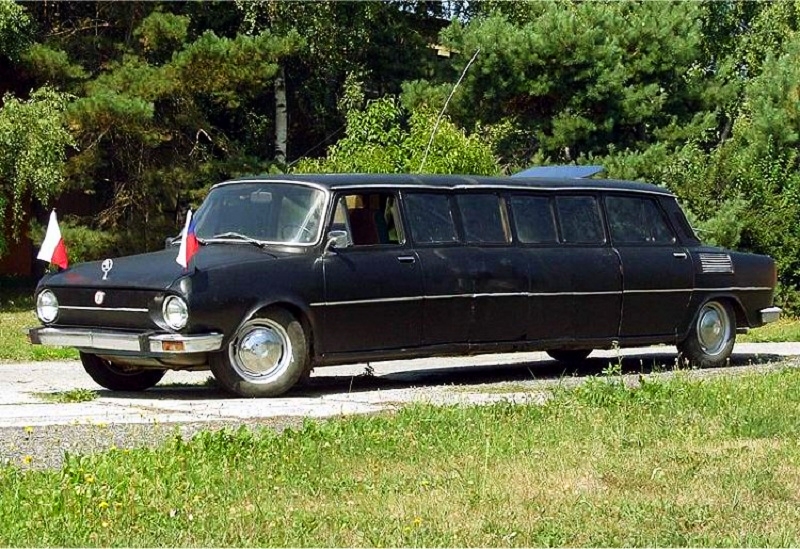 It's even got a sunroof.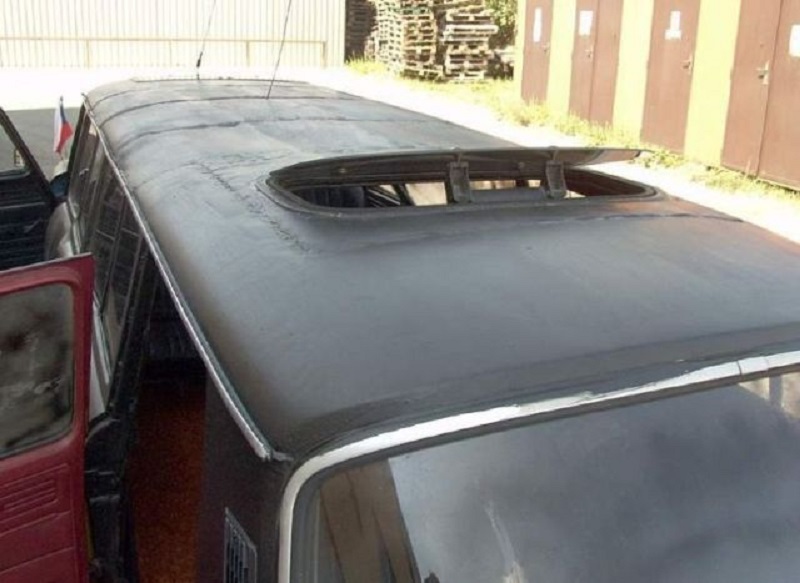 I like the little added touch of Diplomatic flags.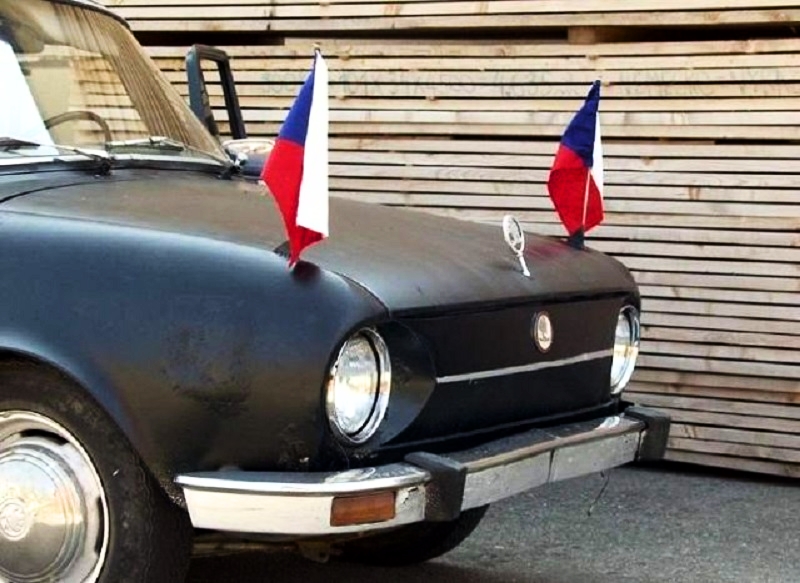 It's a gas automobile that runs on a liquid-cooled inline four-cylinder engine.
This Škoda 100 was never actually produced. Instead, it is converted into a stretch limousine by an amateur.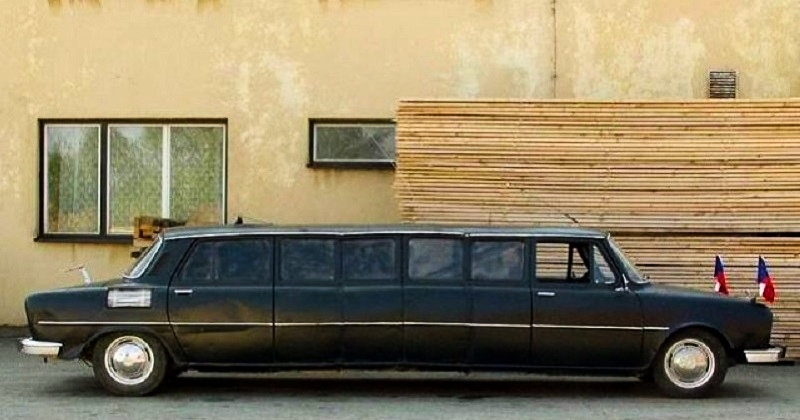 They added a 1.5 meter addition to the middle and then reinforced the structure.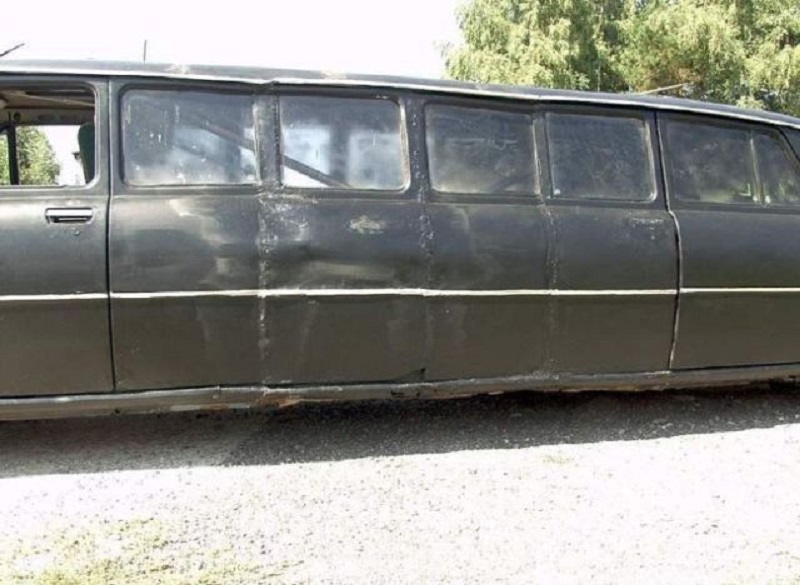 Crazy, right?
I guess this person had a lot of time on their hands.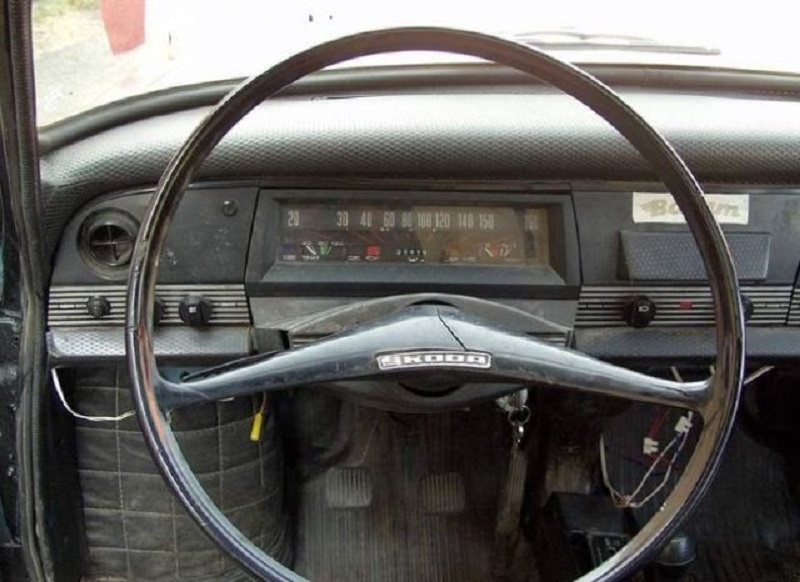 Earth to Bummer?
Anyone?
LOL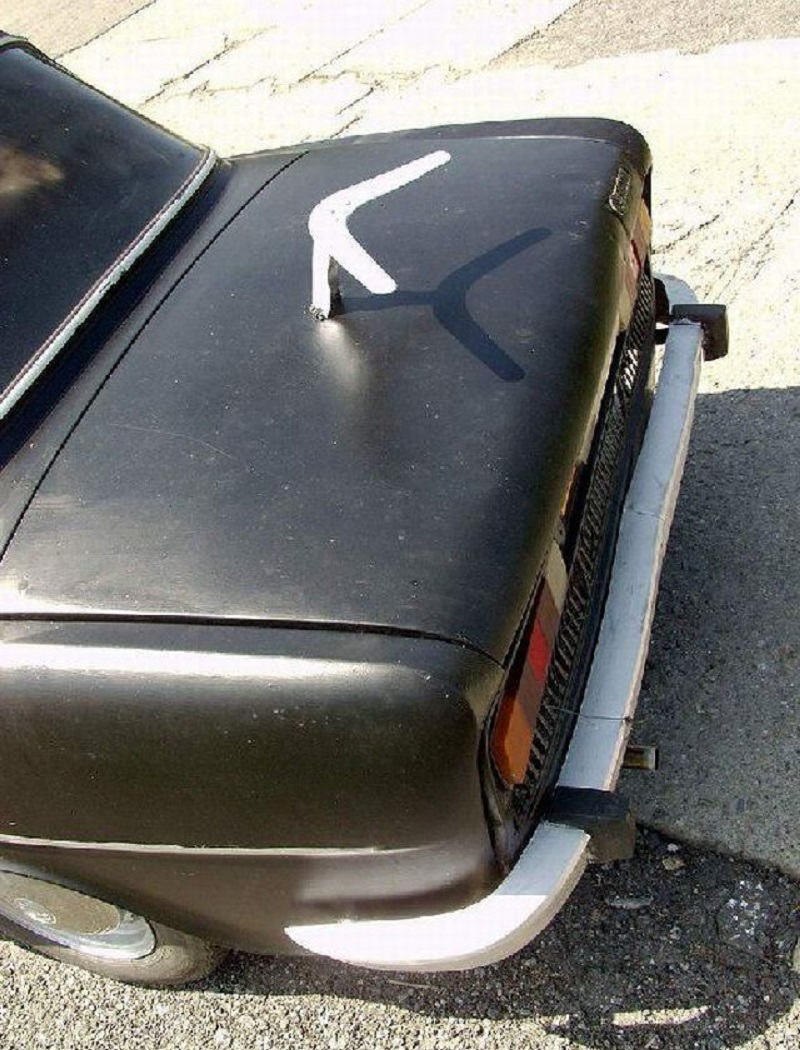 The window tinting looks like black spray paint, but I guess you're not driving, so who cares to look outside.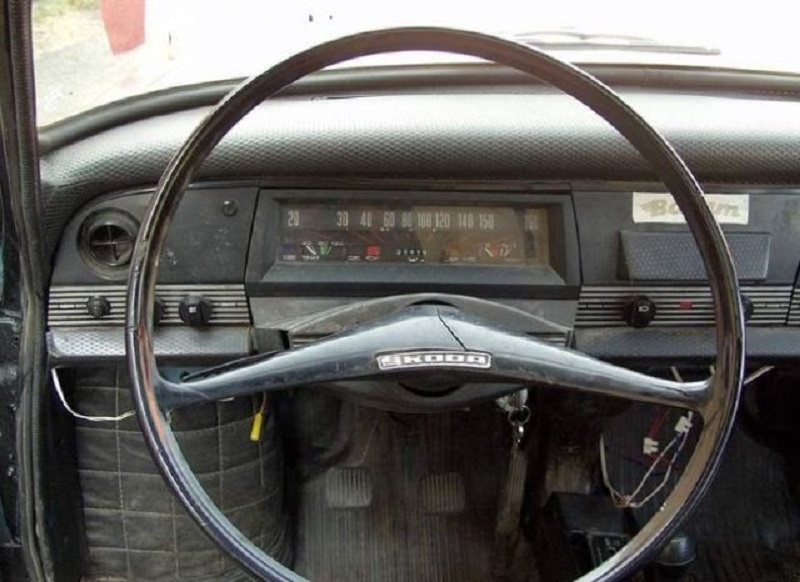 Step inside!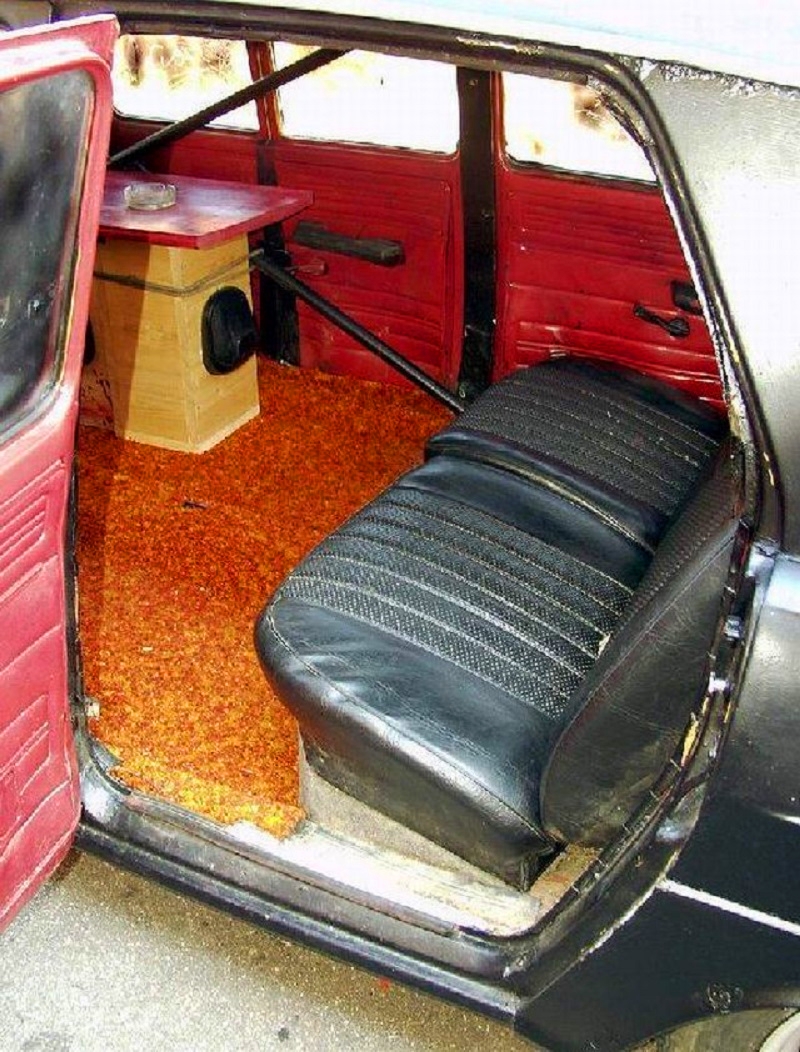 The "luxury" interior feature a Neptune brand television, a small table and a groovy shag carpet to complete the look.
I really think that that something lives in that carpet and I do not want to find out what it is.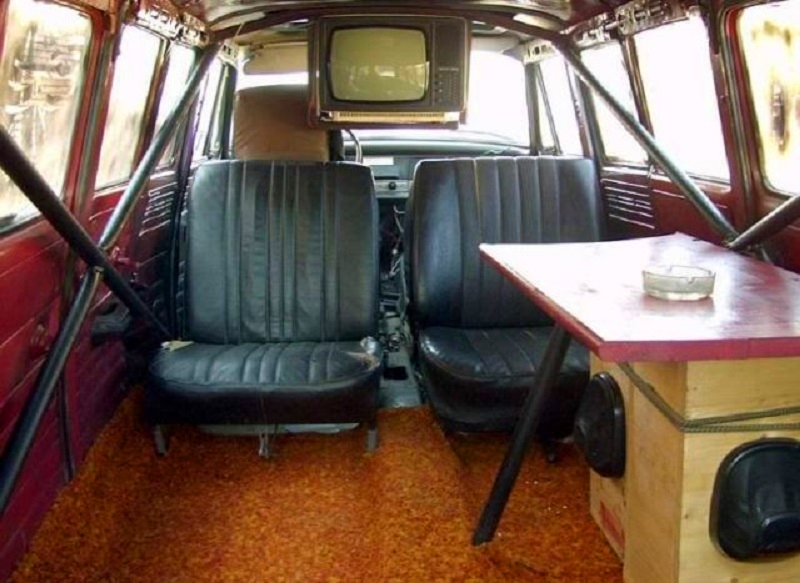 But the television set, hanging right behind the driver's head.
I wonder what happens if he slams on the brakes.
Can you imagine this picking you up one evening?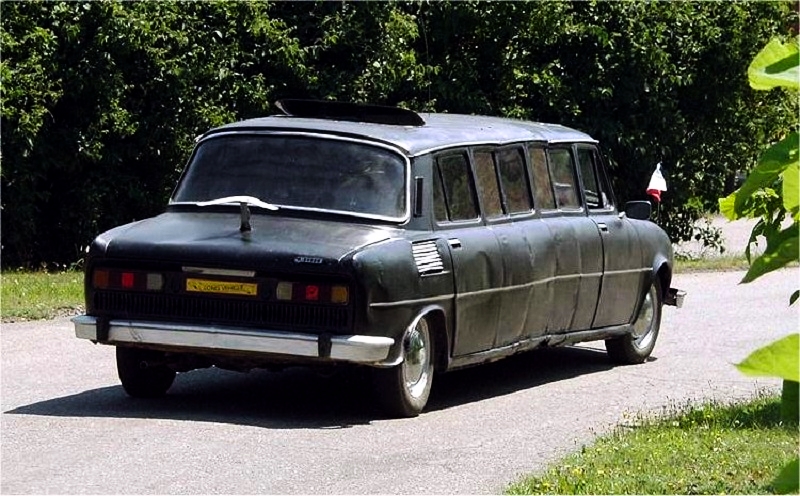 I think I'll call a cab!
Sources: Auta5, CarsWeb,cz, Wikipedia, Skoda.
If you have not already subscribed to get TresBohemes.com delivered to your inbox, please use the form below now so you never miss another post.
---
Remember, we rely solely on your donations to keep the project going.
Become a friend and get our lovely Czech postcard pack.