Did you know that there was a Czech game show version of What's My Line? is called Hádej kdo jsem?
What's My Line? is a panel game show which originally ran in the United States from 1950 to 1967, with several international versions and subsequent U.S. revivals. It is the longest-running game show in the history of primetime network television and it featured some famous guests, including Elizabeth Taylor, Woody Allen, Salvatore Dalí, Ronald Reagan,  and others. The celebrity panelists are tasked with questioning contestants in order to determine their occupations. In 2013, TV Guide ranked it #9 in its list of the 60 greatest game shows ever.
There is a Czech version called Hádej, kdo jsem! on TV Prima. These amusing meetings with famous faces are hosted by popular moderator Petr Vondracek and directed by Jiri Adamec.
Sitting on the Czech panel are celebrities such as Dana Moravkova, Alice Bendova, Bob Klepl, Martin Zounar, Valerie Zawadska, Sandra Pogodova, Maros Kramar, Ivo Smoldas, Eva Holubova and Vaclav Vydra. Mystery guests were such personalities as Dagmar Havlova, Miroslav Donutil, Stefan Margita, Jirina Jiraskova or Michal Viewegh…
You can watch many of these on YouTube.
Game shows have been around for a long time. Today we wanted to share some wonderful images from photographer Walter Sanders from 1952. They are from  Radio Free Europe's Czech quiz show. Let's take a peek…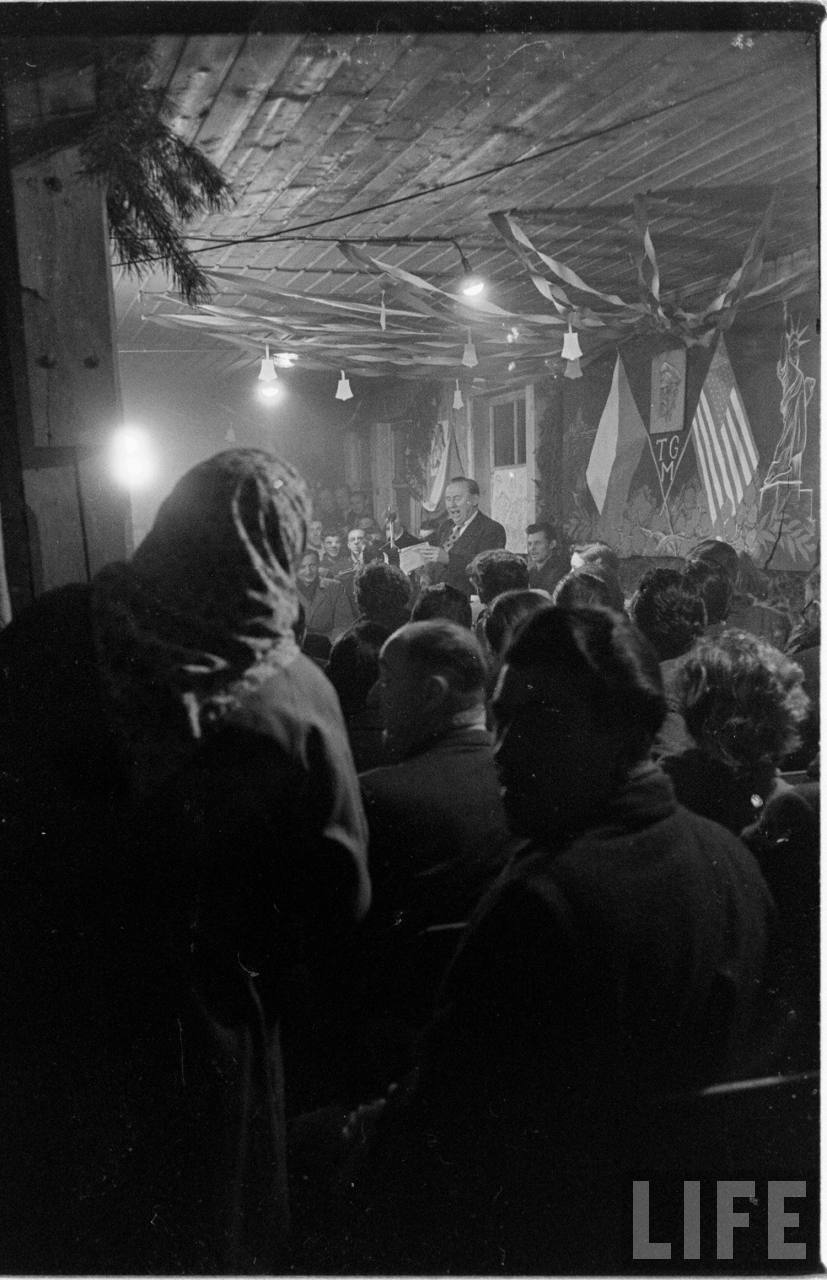 These images are from the LIFE Photo Collection. The article appeared in LIFE magazine on March 10, 1952.
The article was entitled, "Life Goes to a Radio Party for Refugees"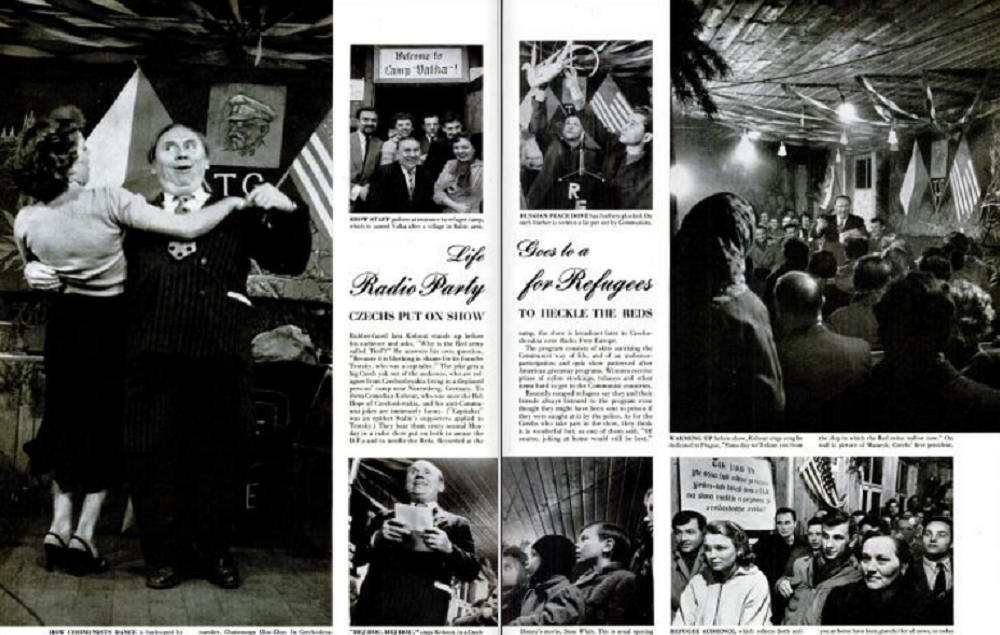 From the magazine: "Rubber-faced Jara Kohout stands up before his audience and asks, 'Why is the Red army called 'Red'?" He answers his own question. "Because it is blushing in shame for its founder Trotsky, who was a capitalist." The joke gets a big Czech yak out of the audience who are refugees from Czechoslovakia living in a displaced persons' camp near Nuremberg, Germany. To them Comedian Kohout, who was once the Bob Hope of Czechoslovakia, and his anti-Communist jokes are immensely funny…."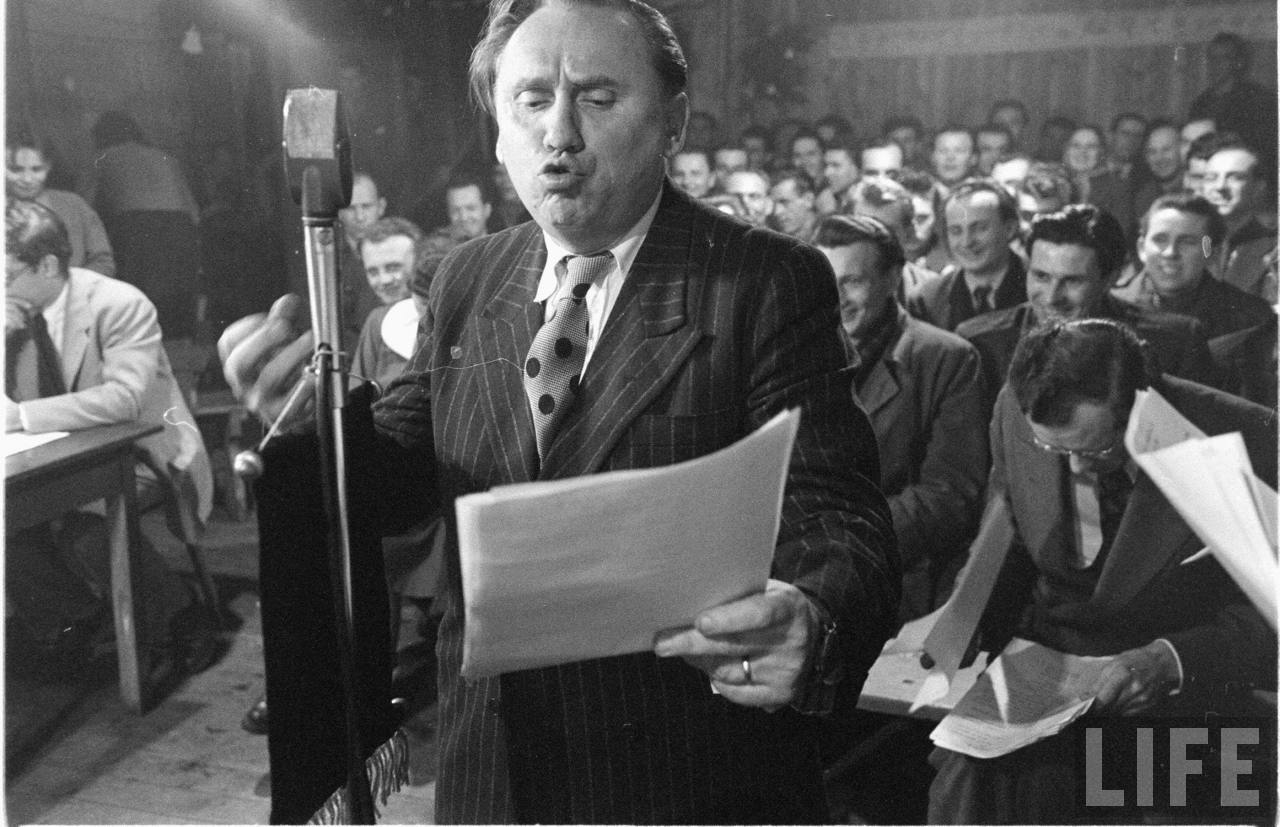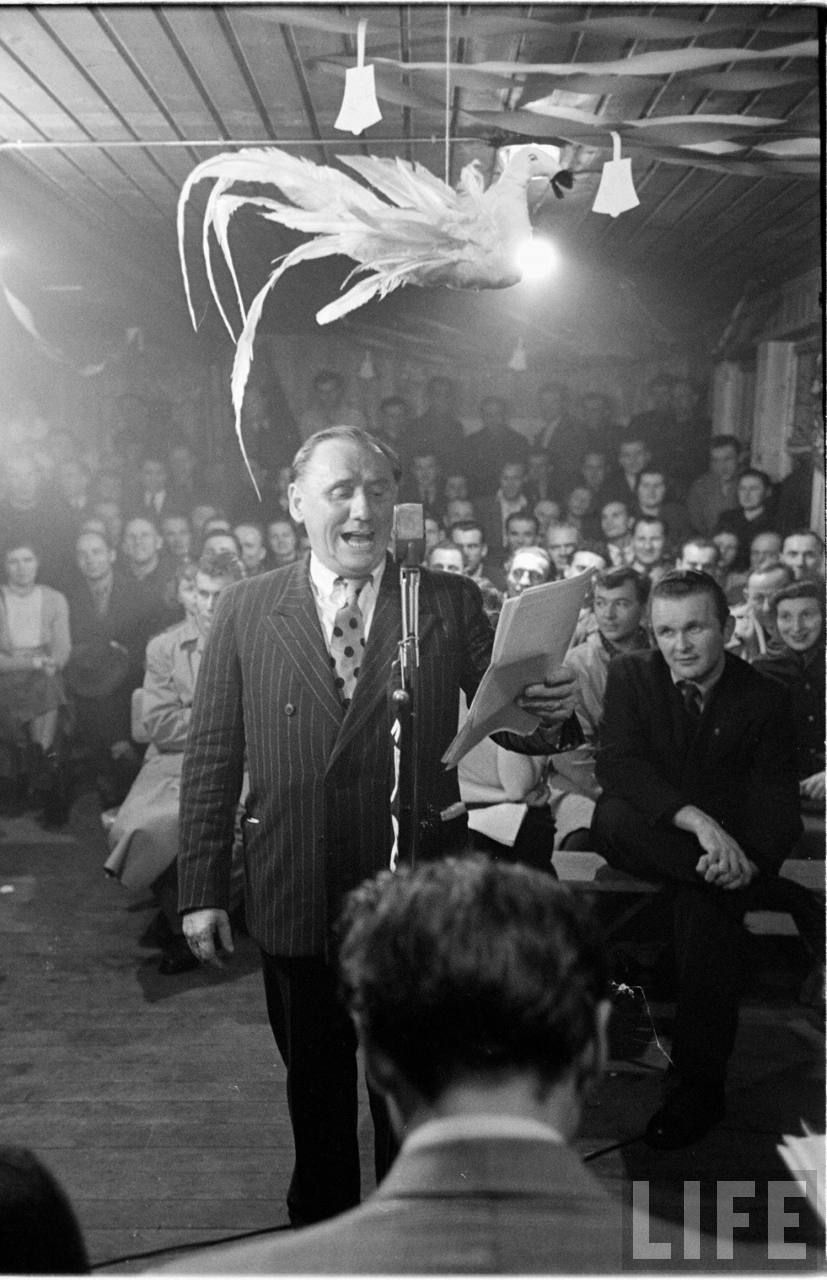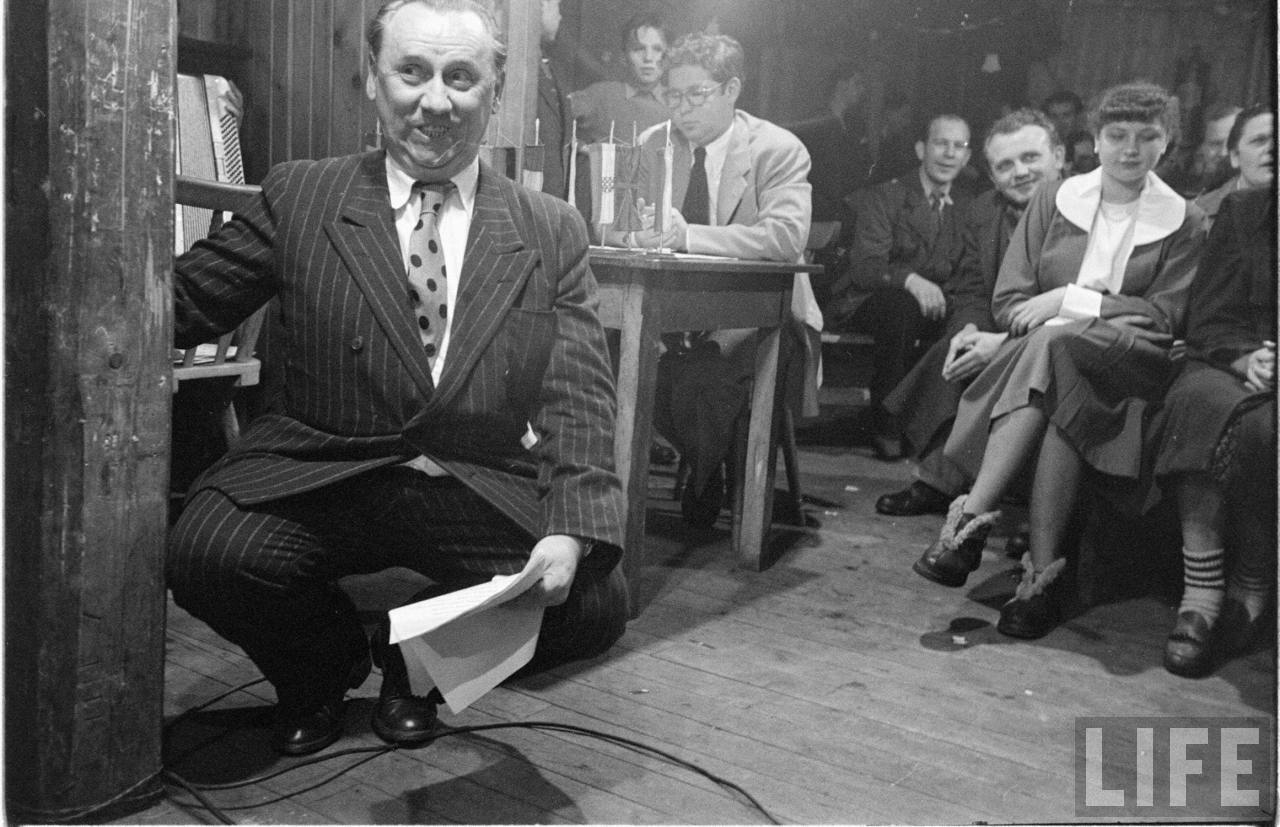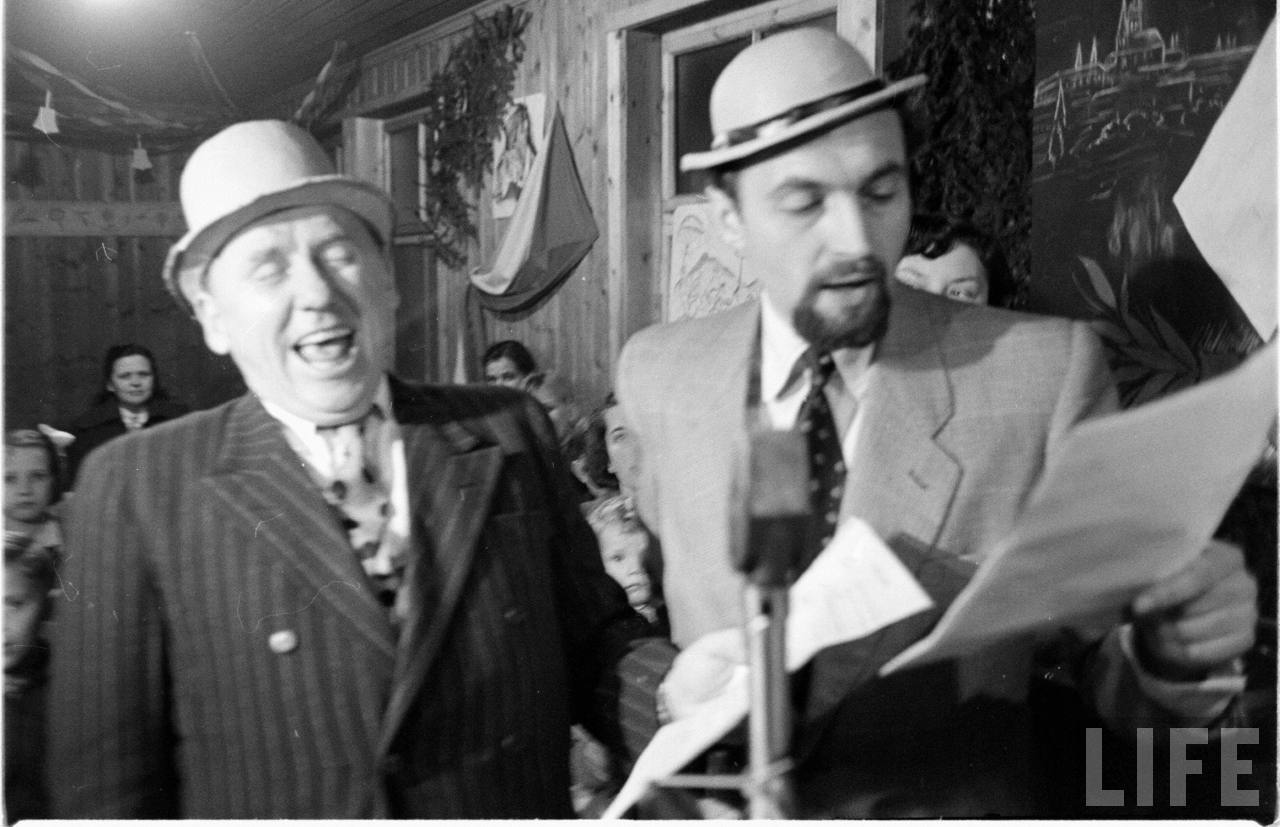 This was called a "Russian Peace Dove" and it has its feathers plucked.
With great joy, I am sure.
On each feather was written a lie put out by Communists.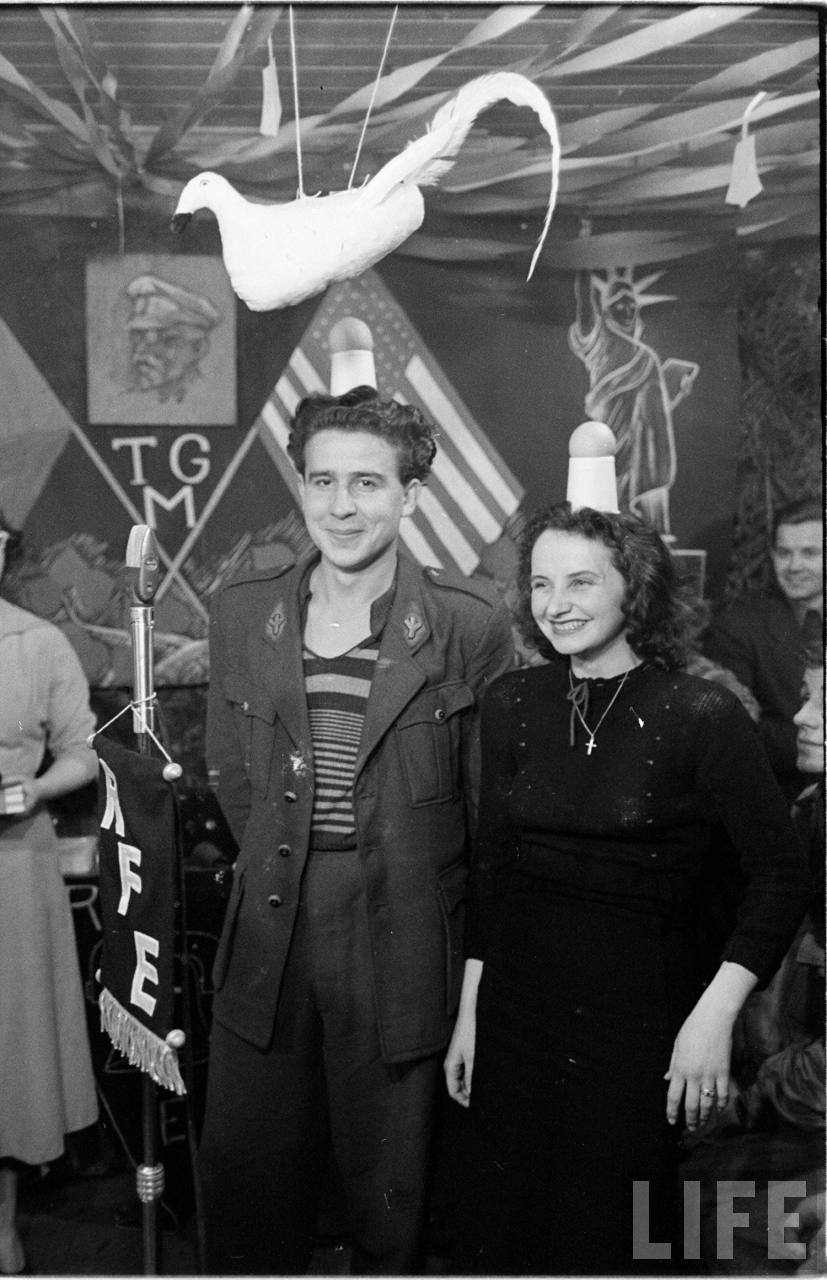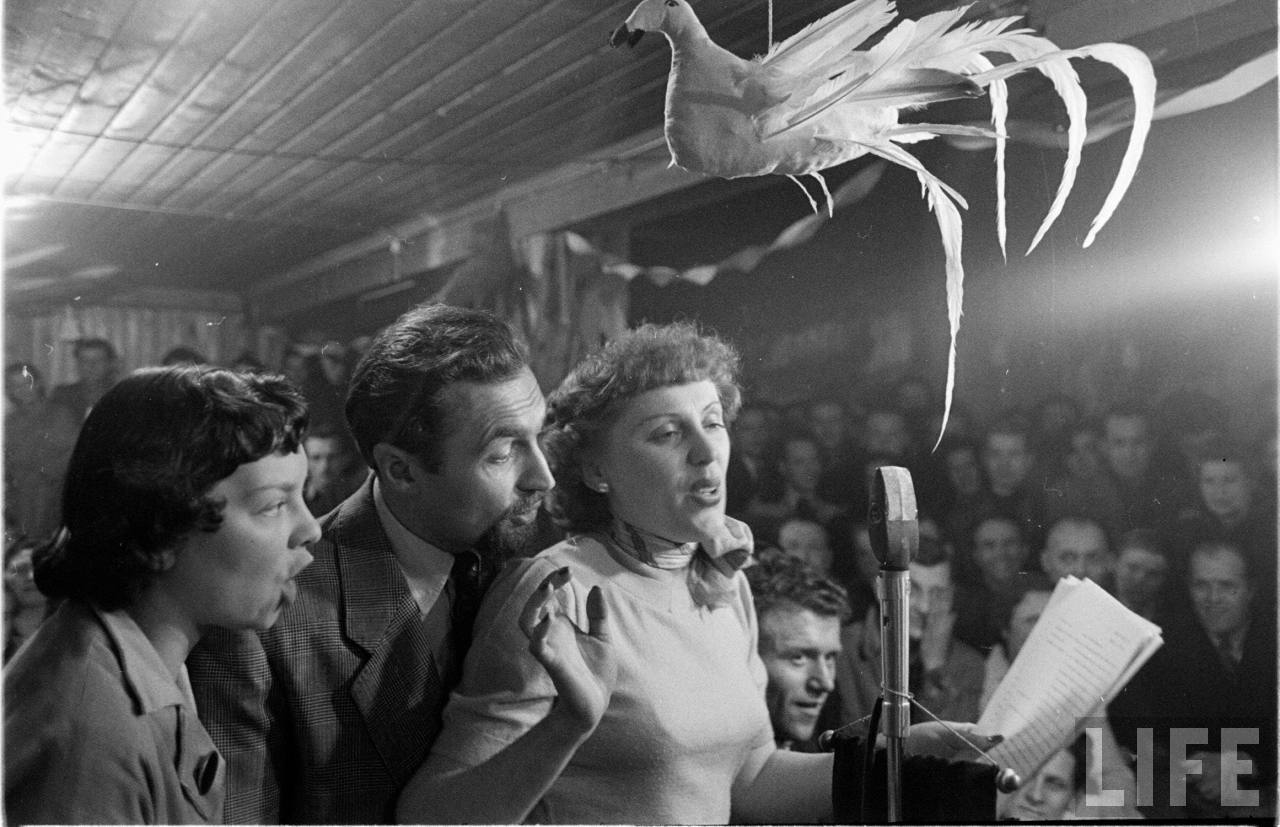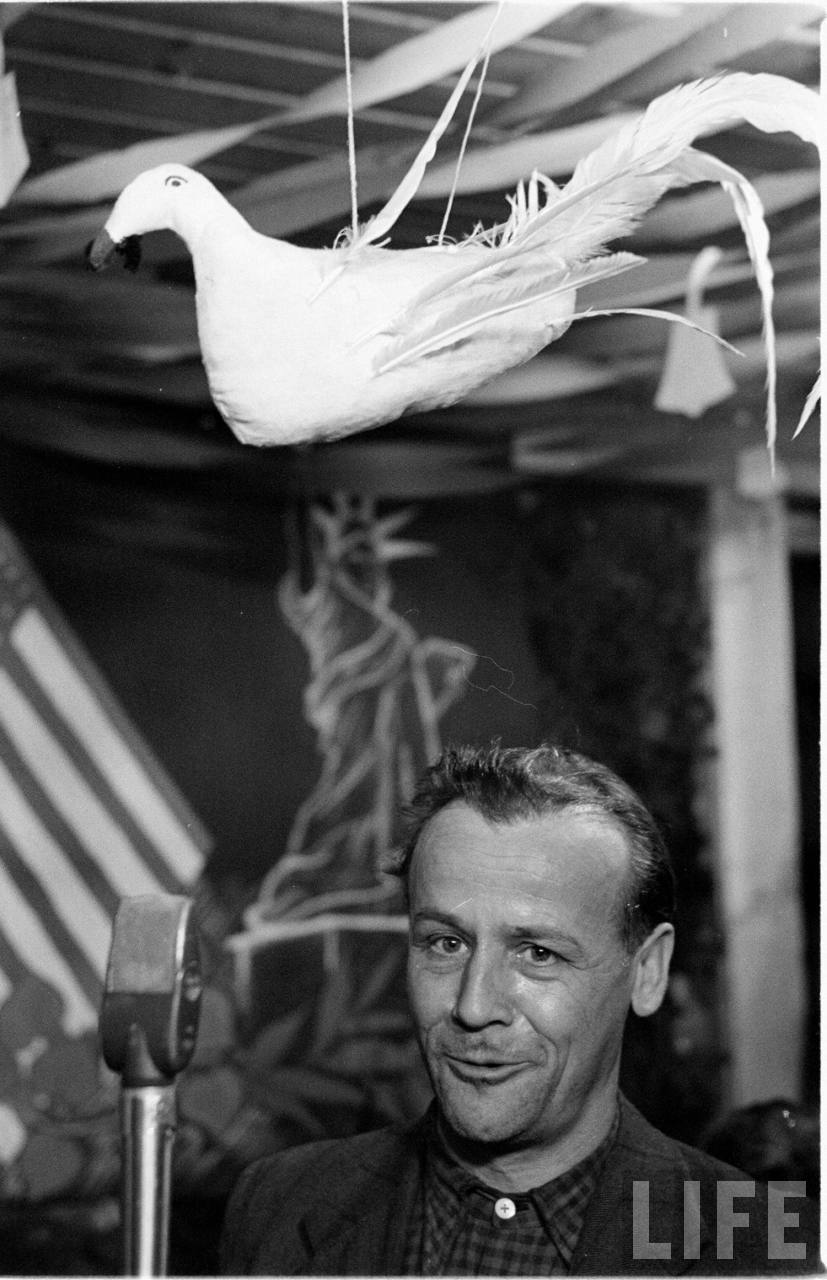 The people listened to music and were entertained.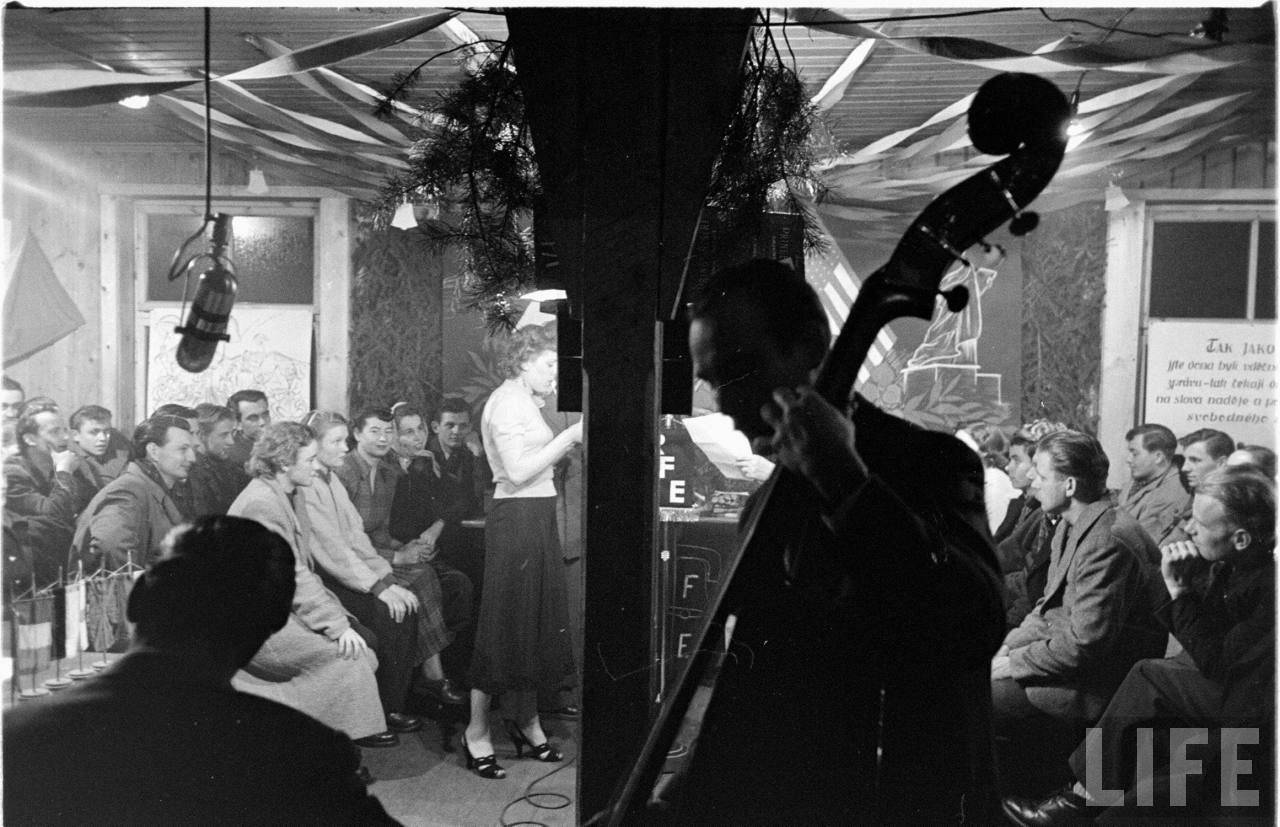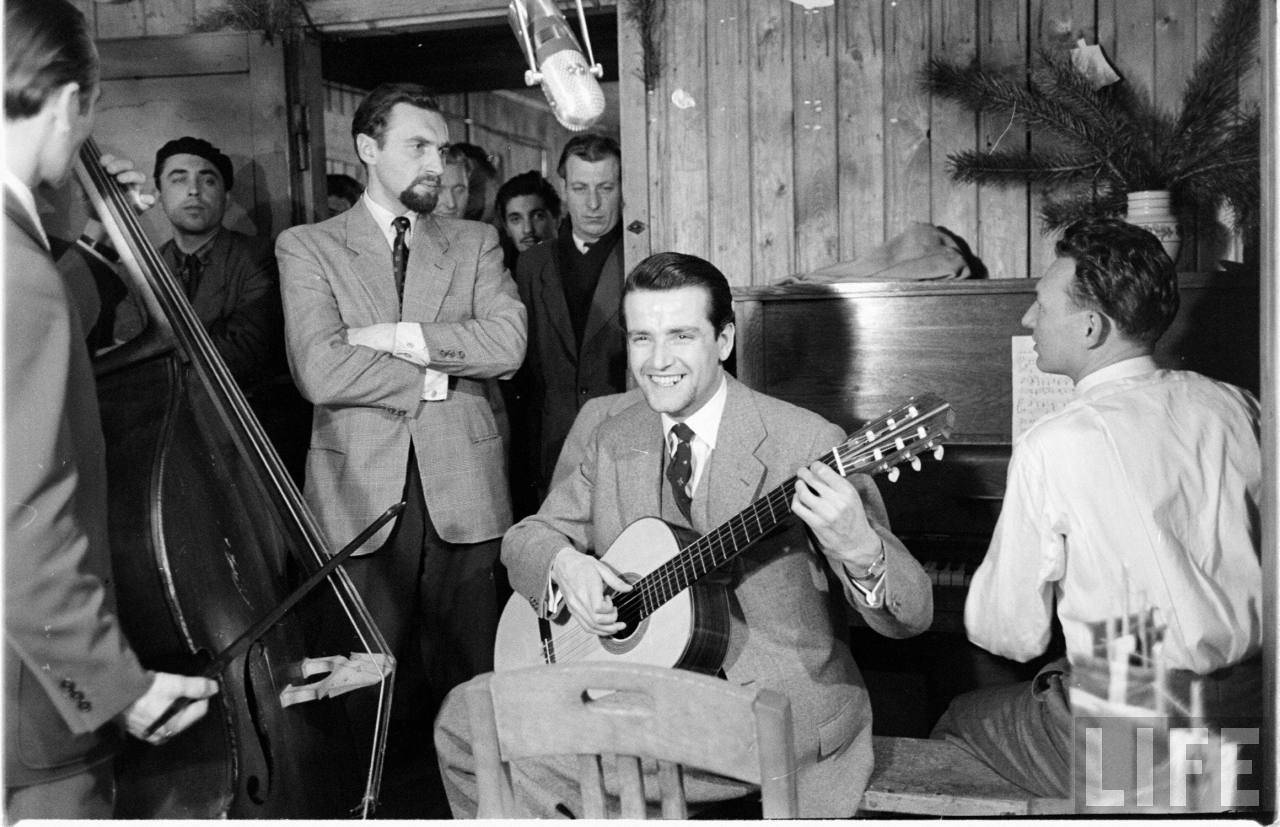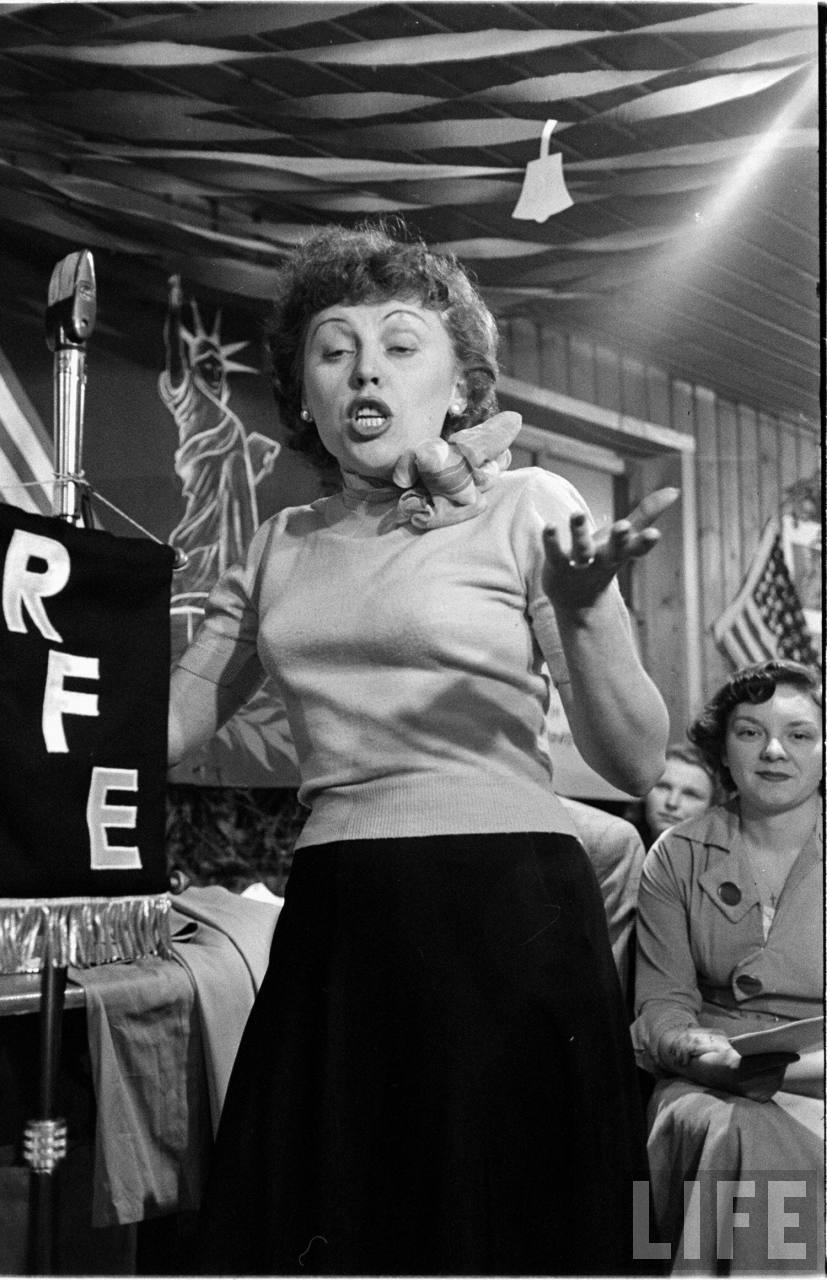 The program consisted of skits satirizing the Communist way of life, and an audience participation quiz show patterned after American giveaway programs. Winners received nylon stockings, tobacco and other items hard to get in Communist countries. Games and skits included pushing oranges with their noses, balancing eggs on spoons without dropping them and balancing oranges on inverted paper mugs on their heads.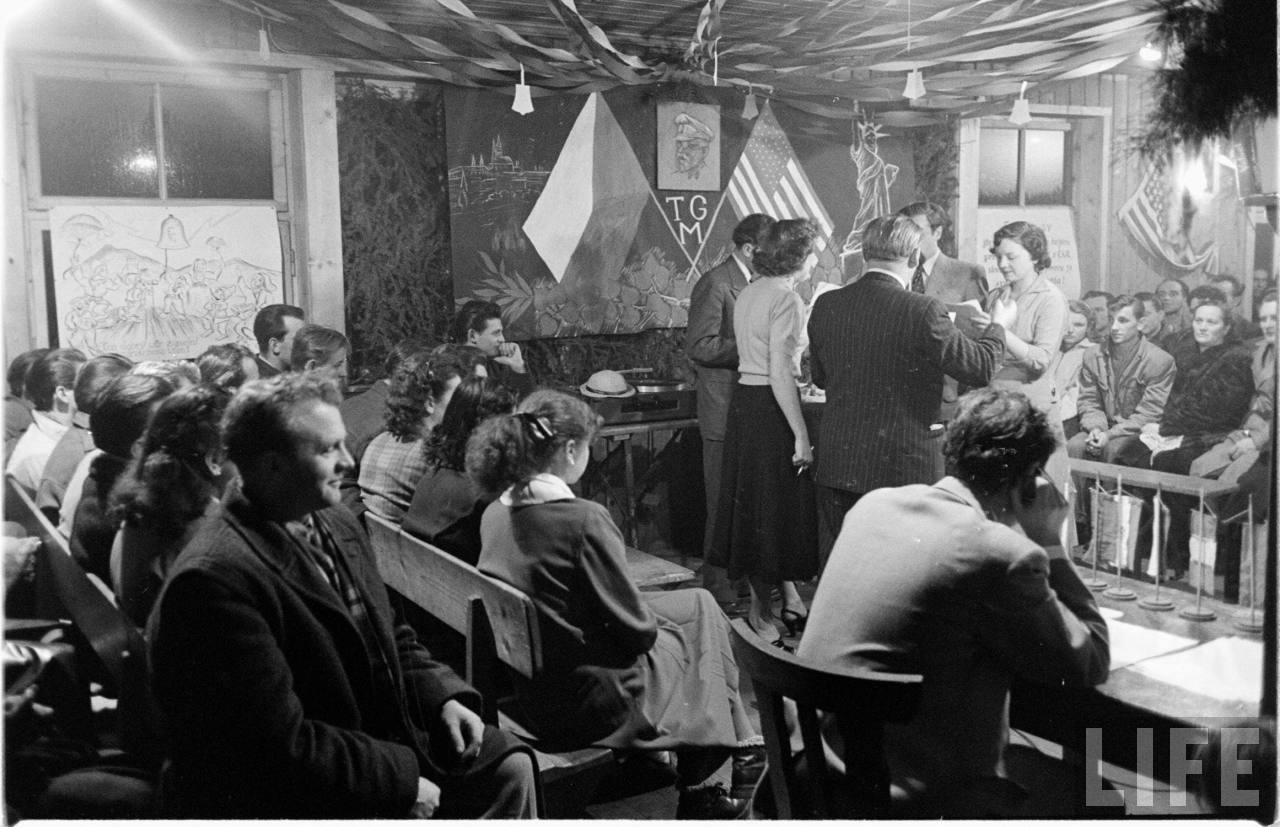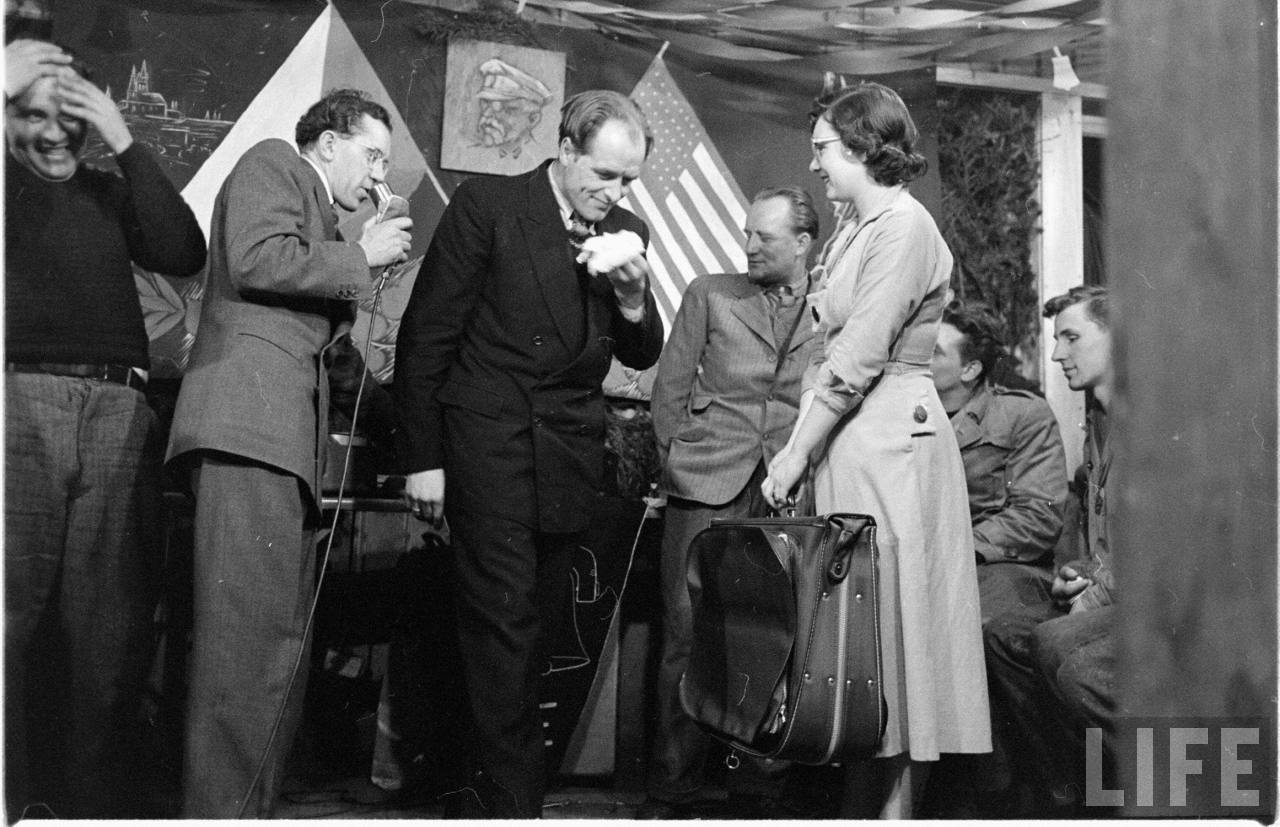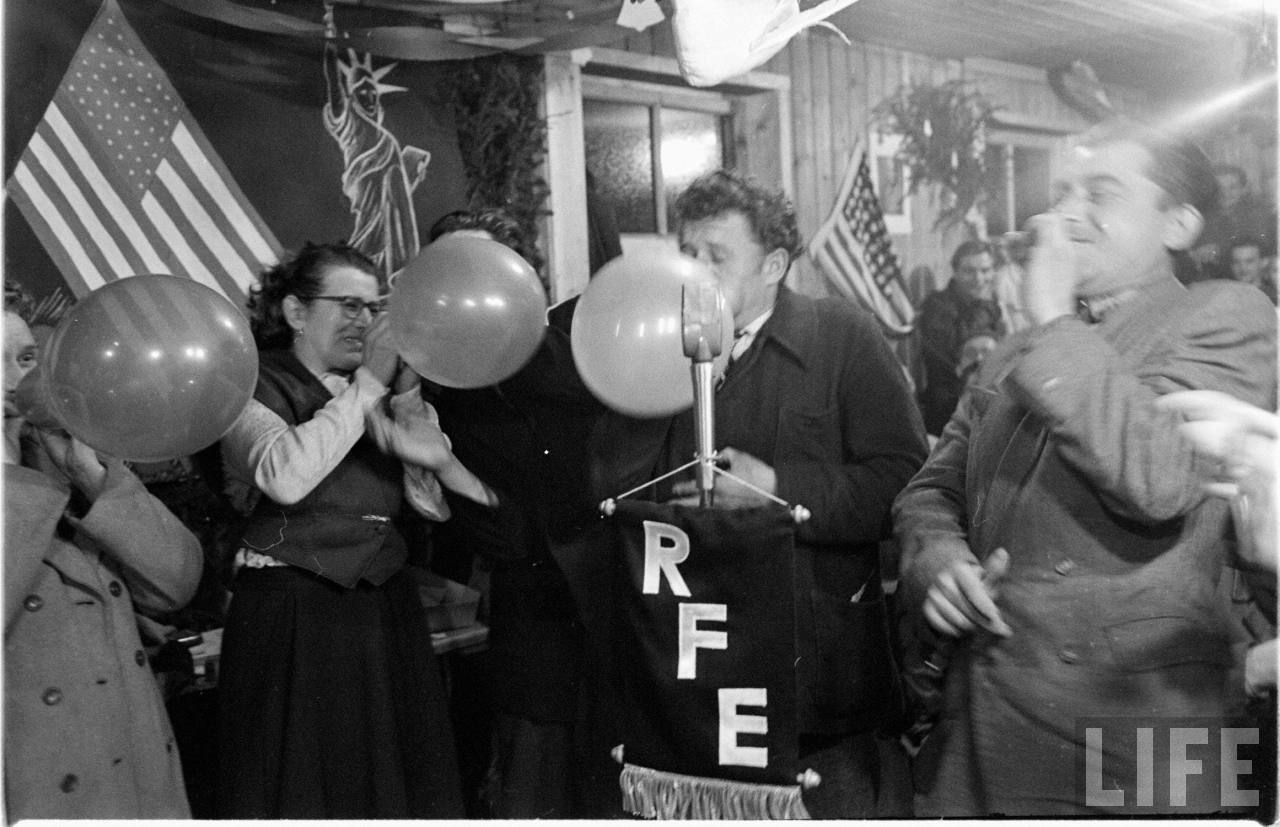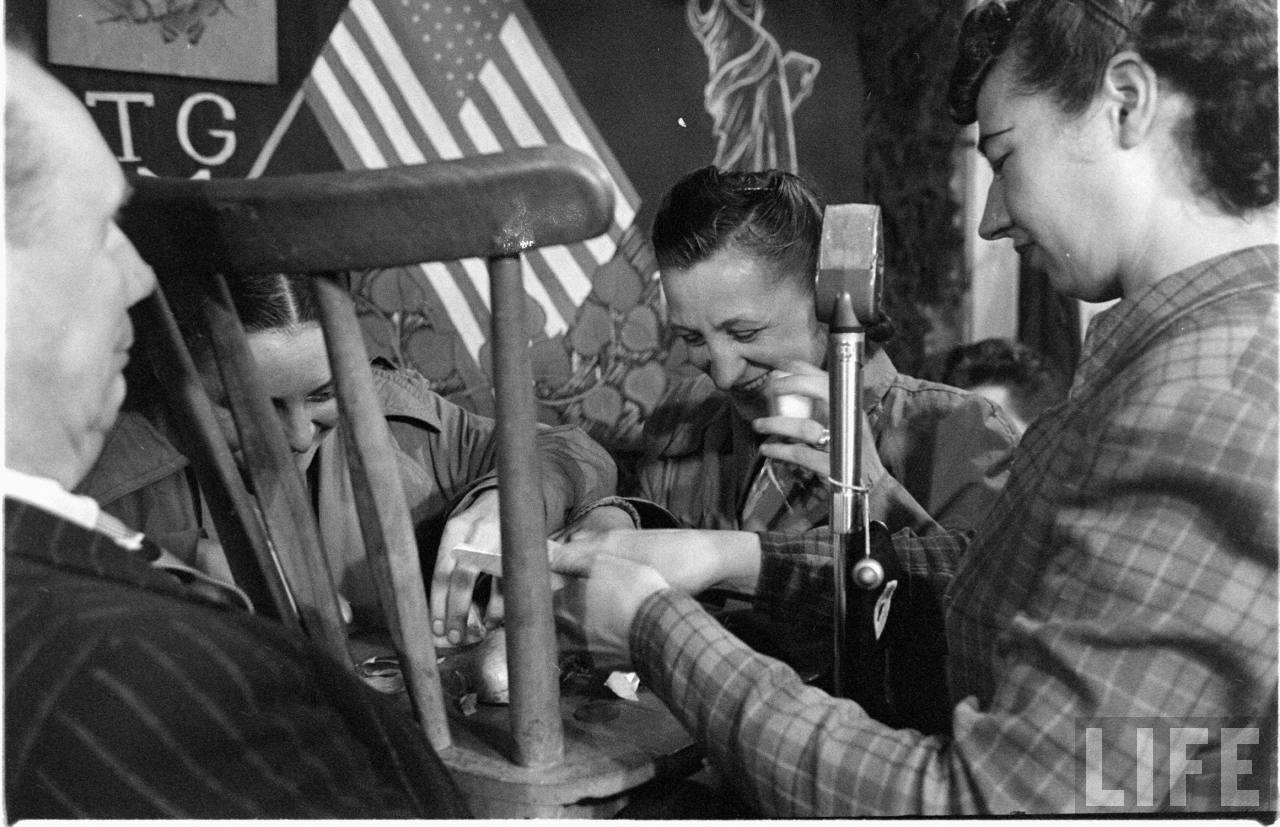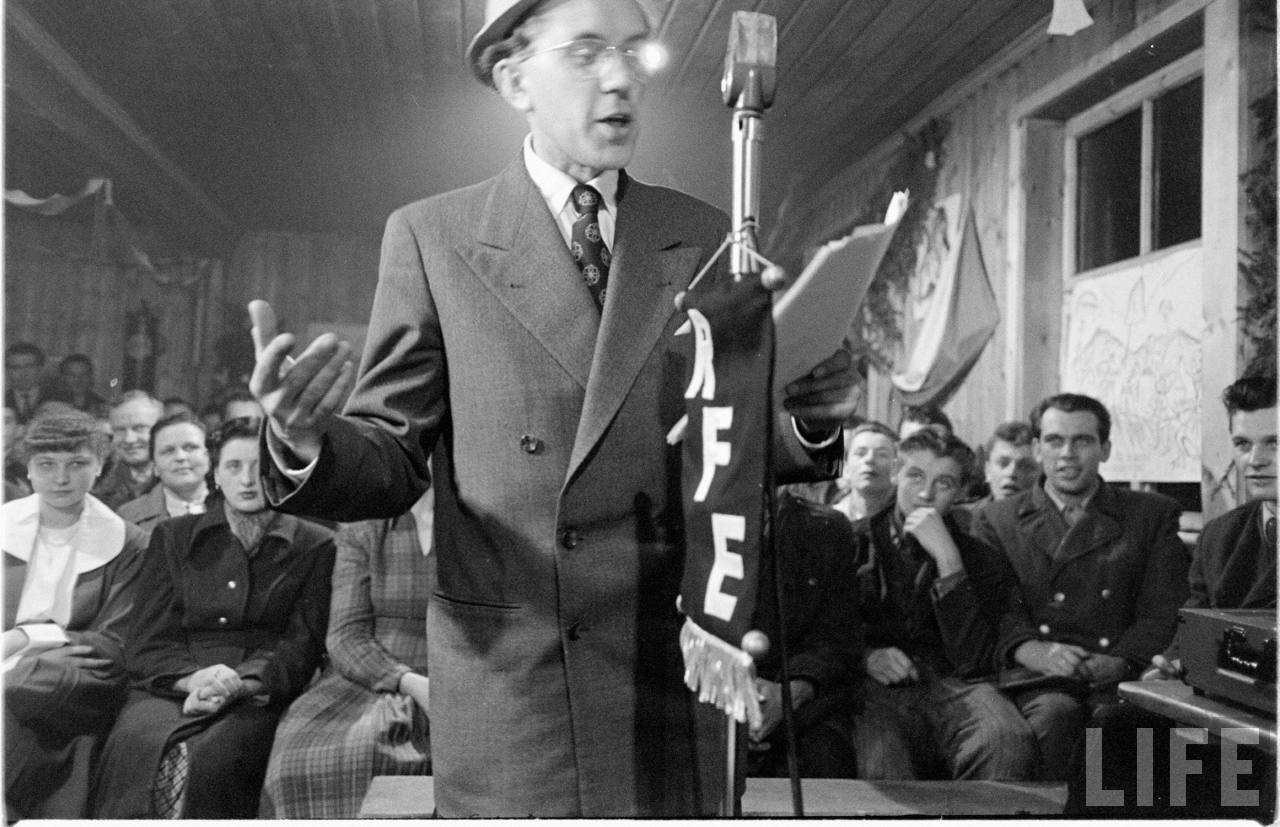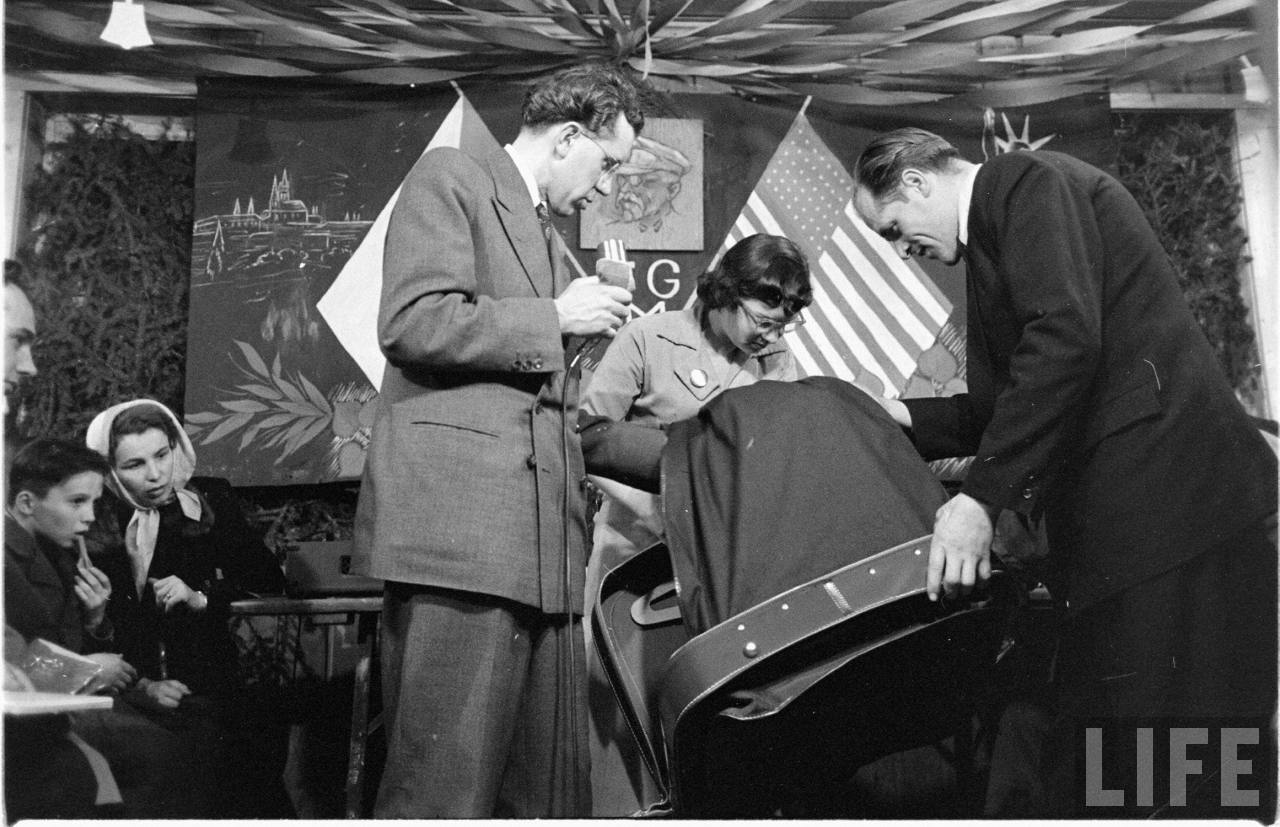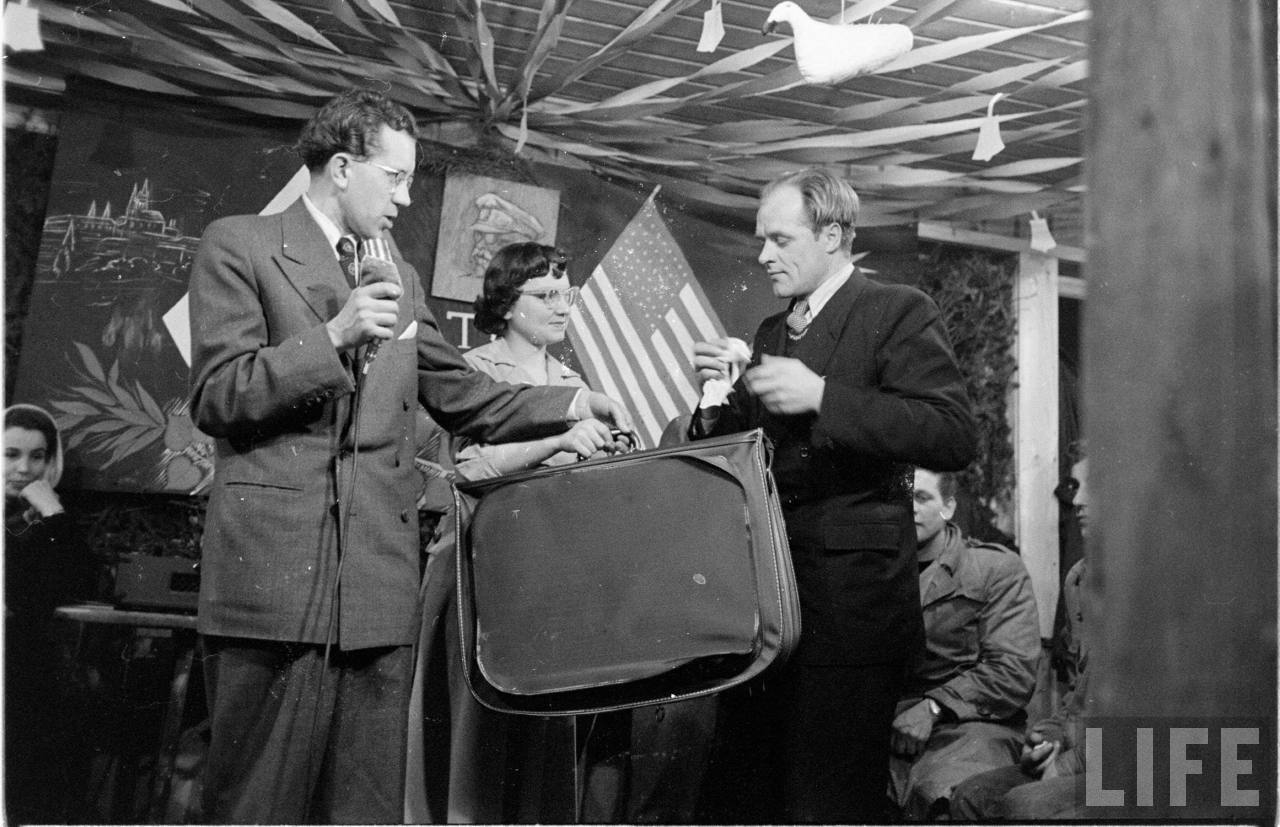 Children sang songs and answered questions. They too won prizes, this 5 year old girl, Miluška, won a big doll for her song.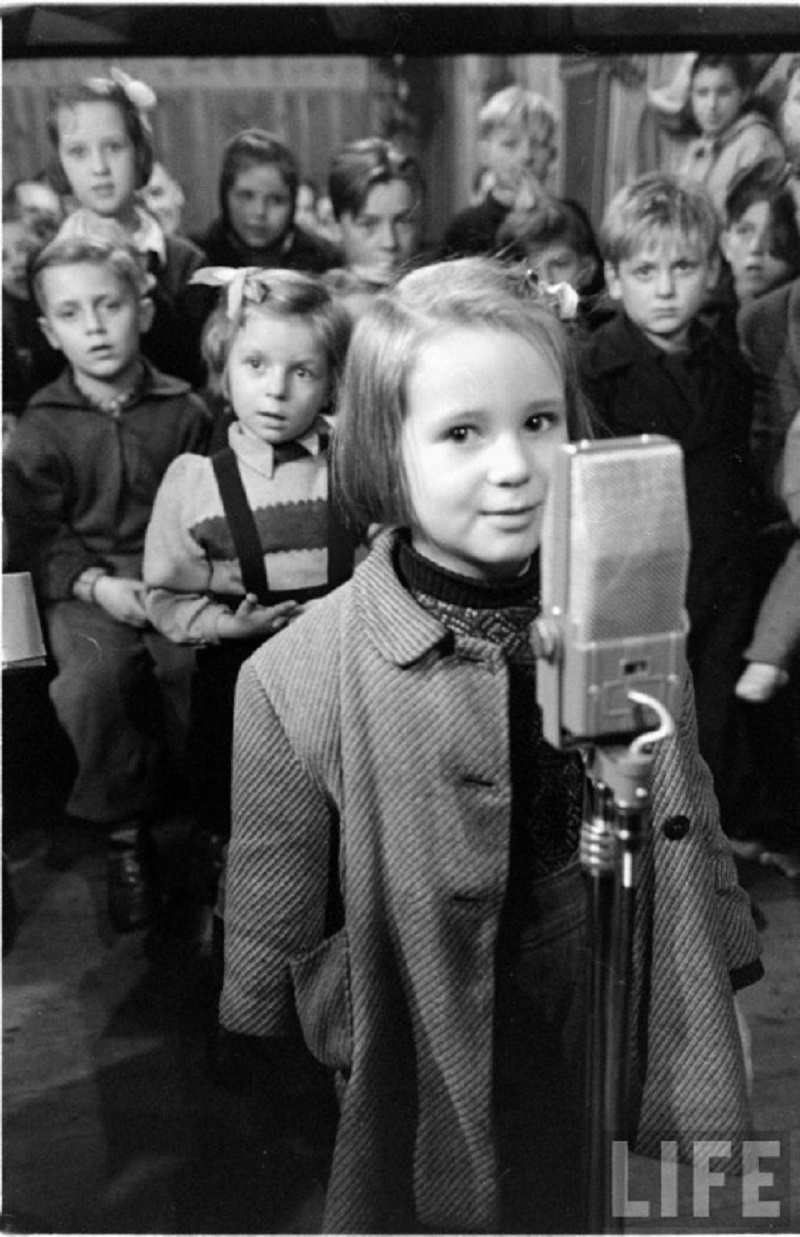 Most songs were dedicated to parents or relatives still living in Czechoslovakia. The children were able to watch Disney's movie, Snow White, which at the time was the usual opening of the children's show which preceded the adult program.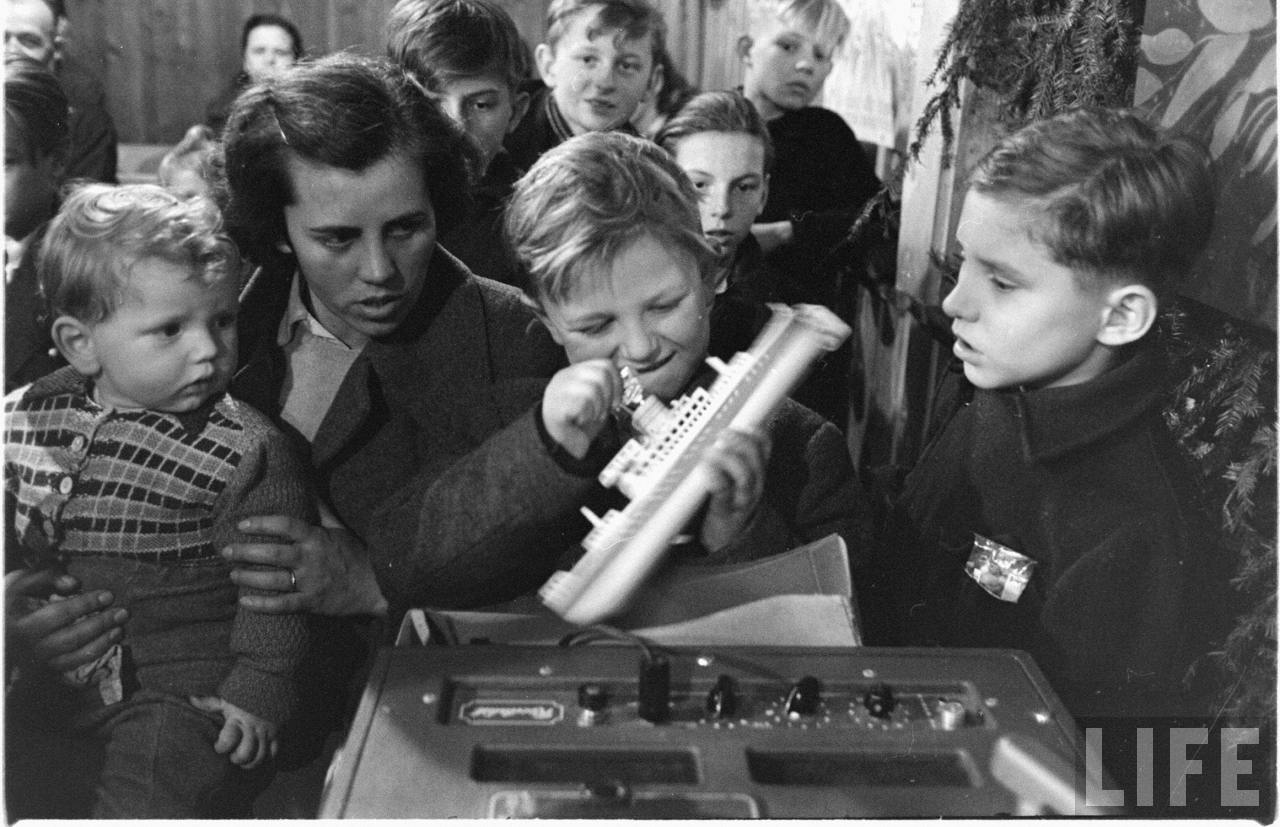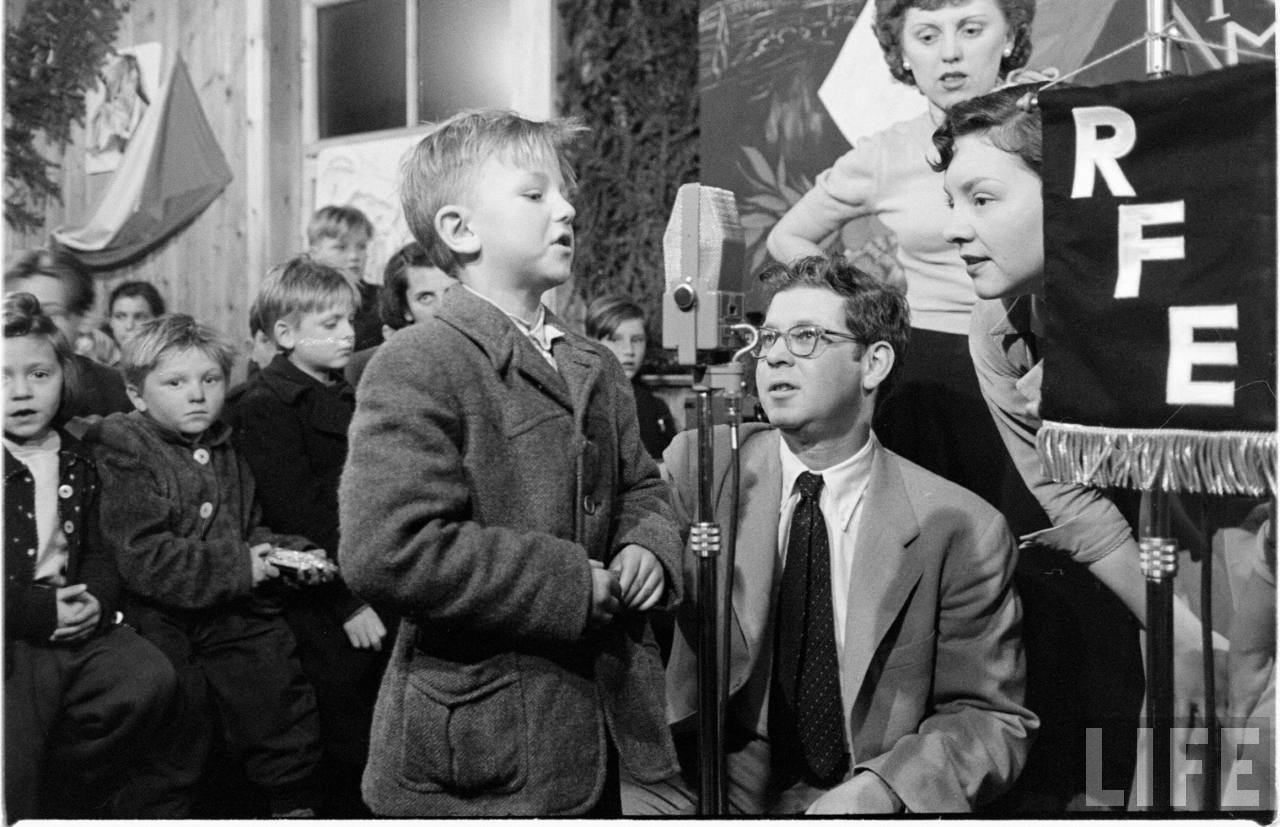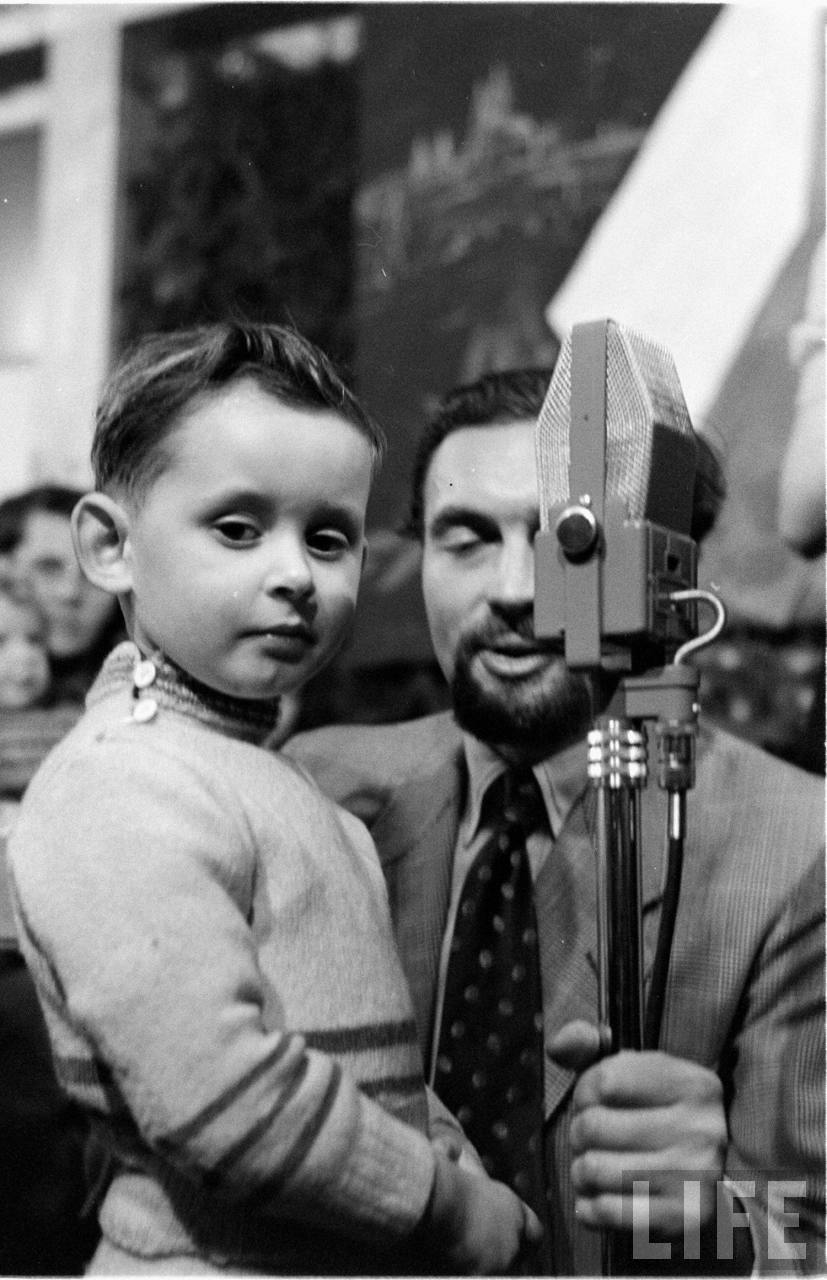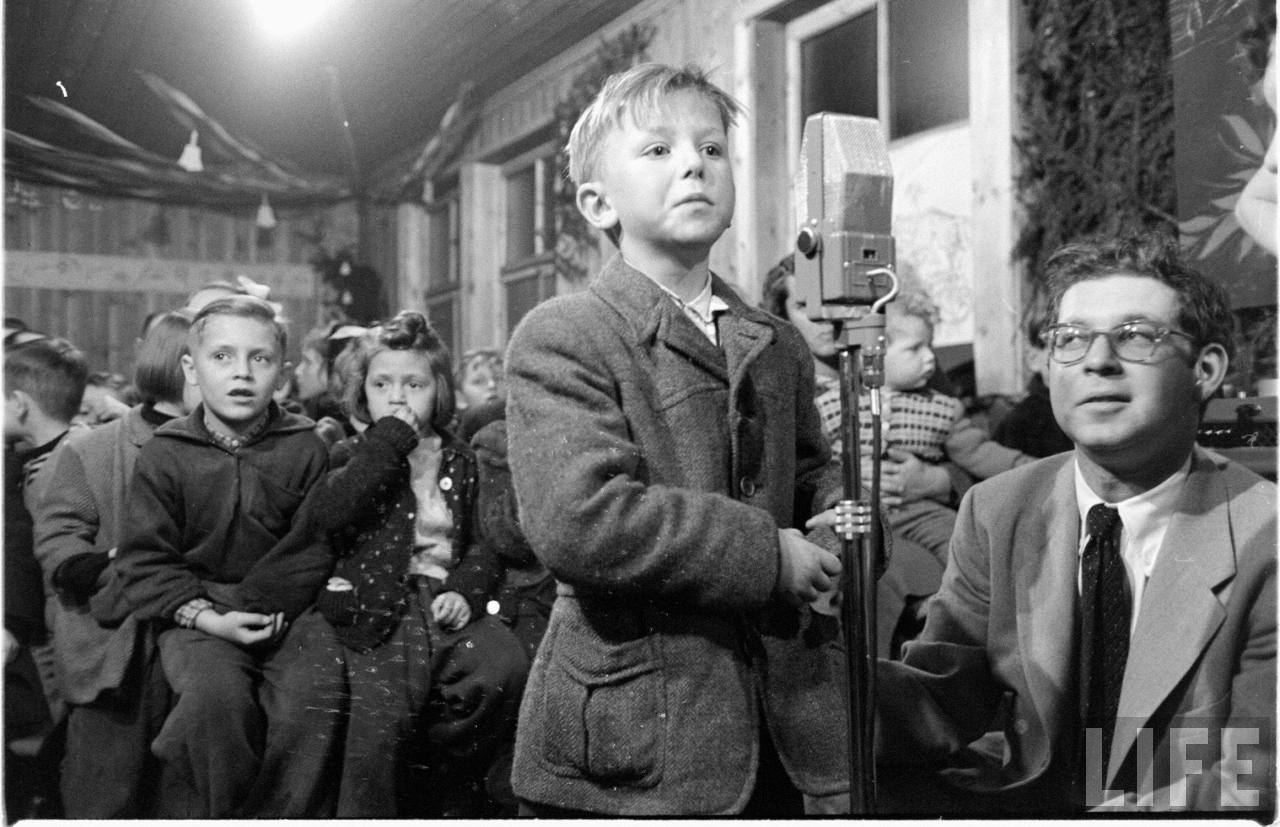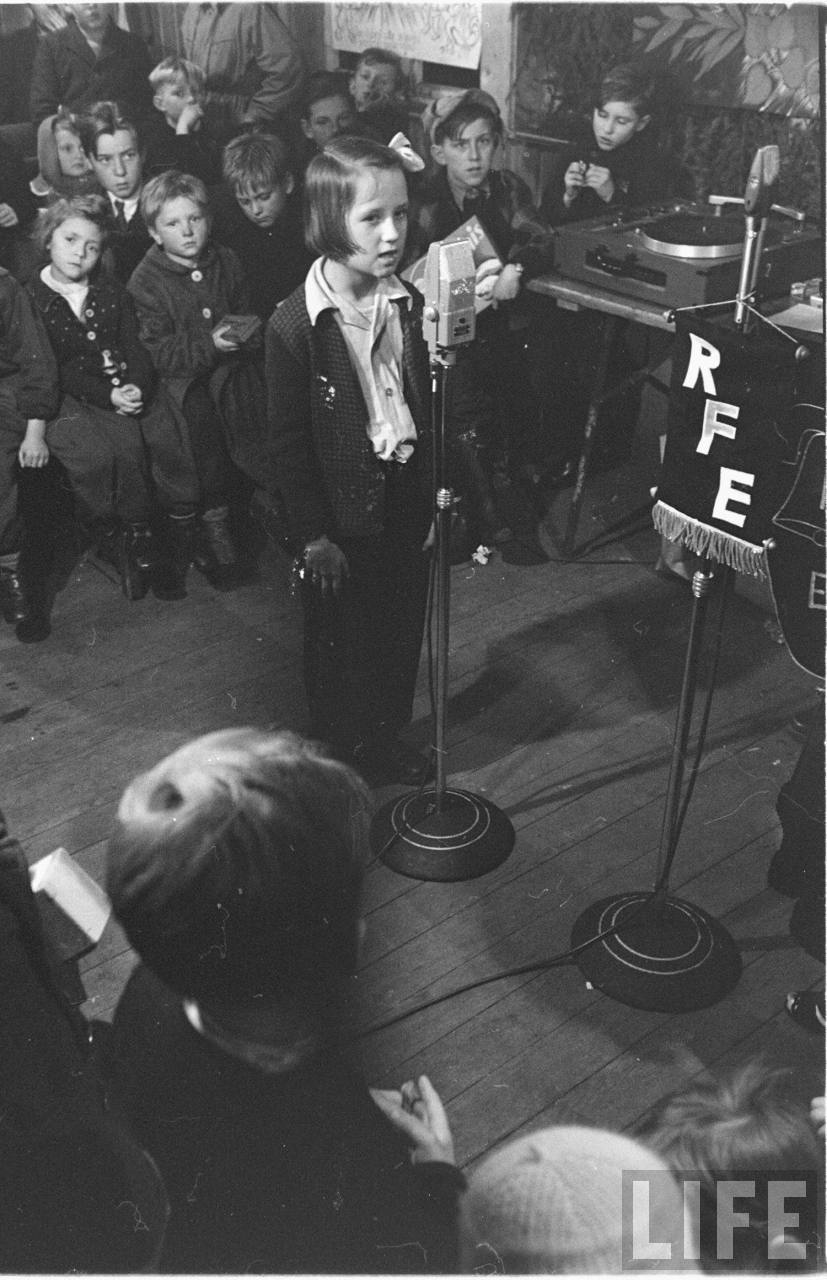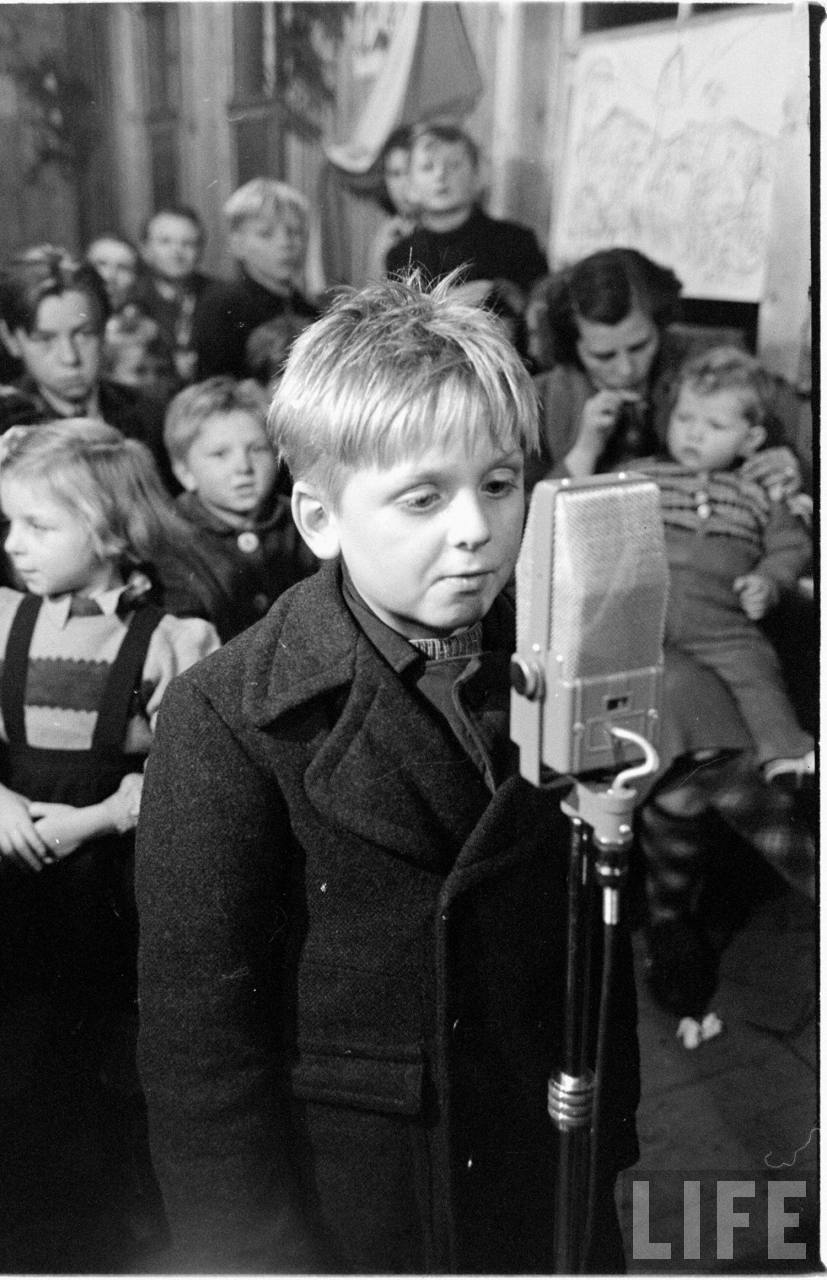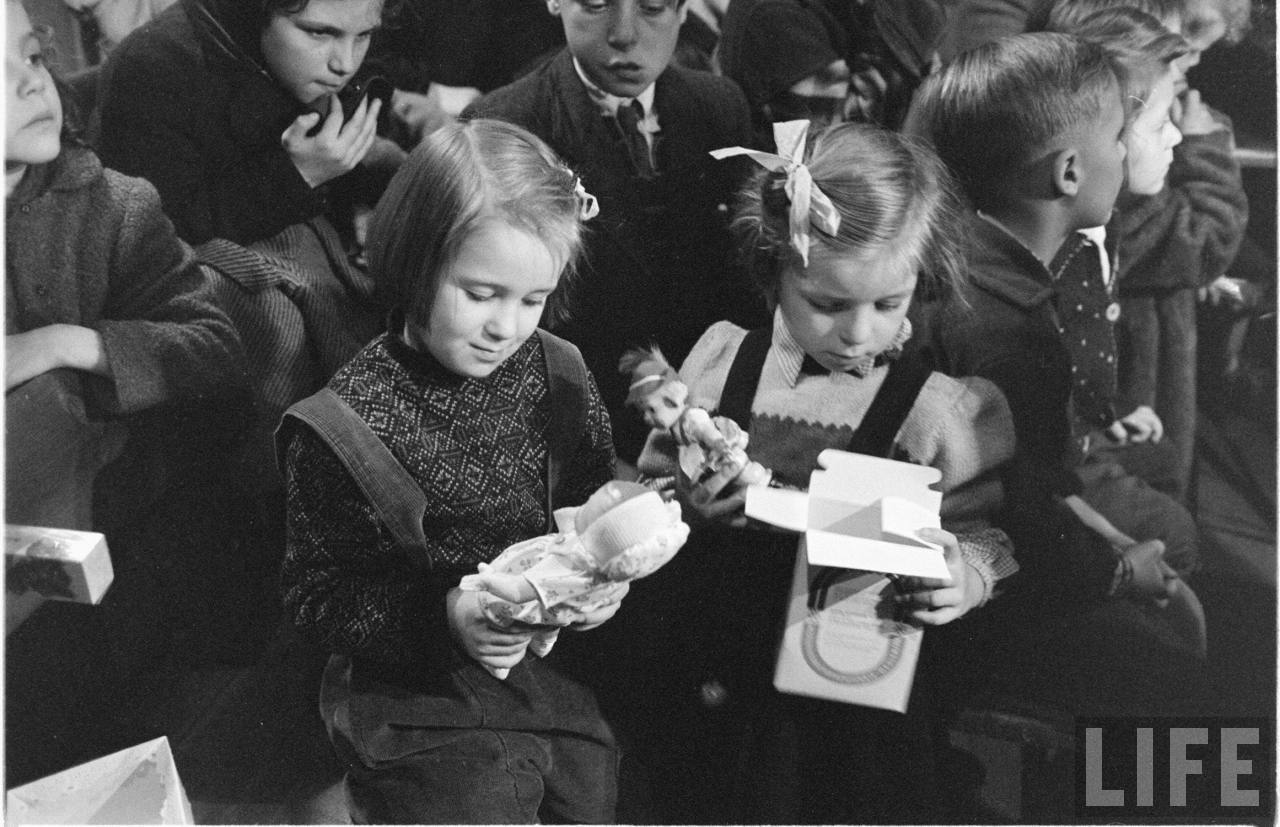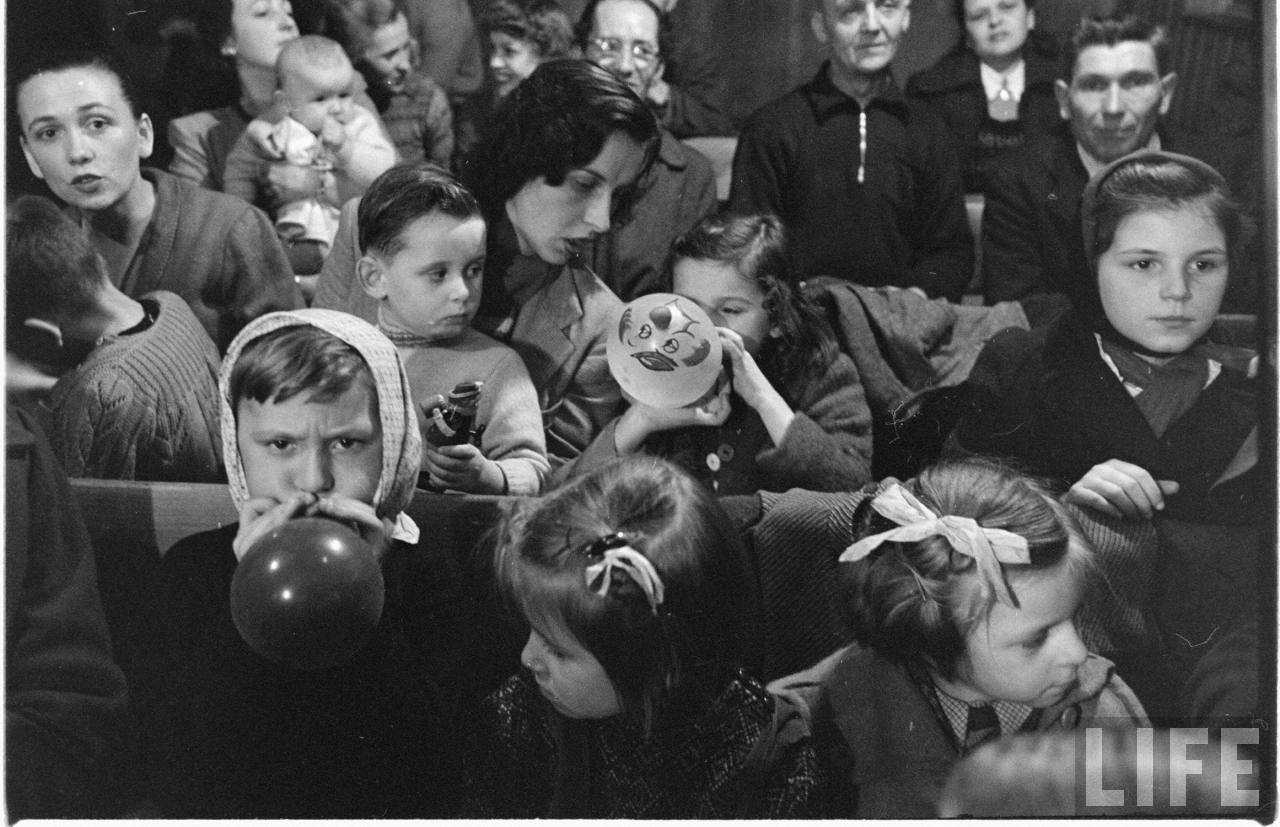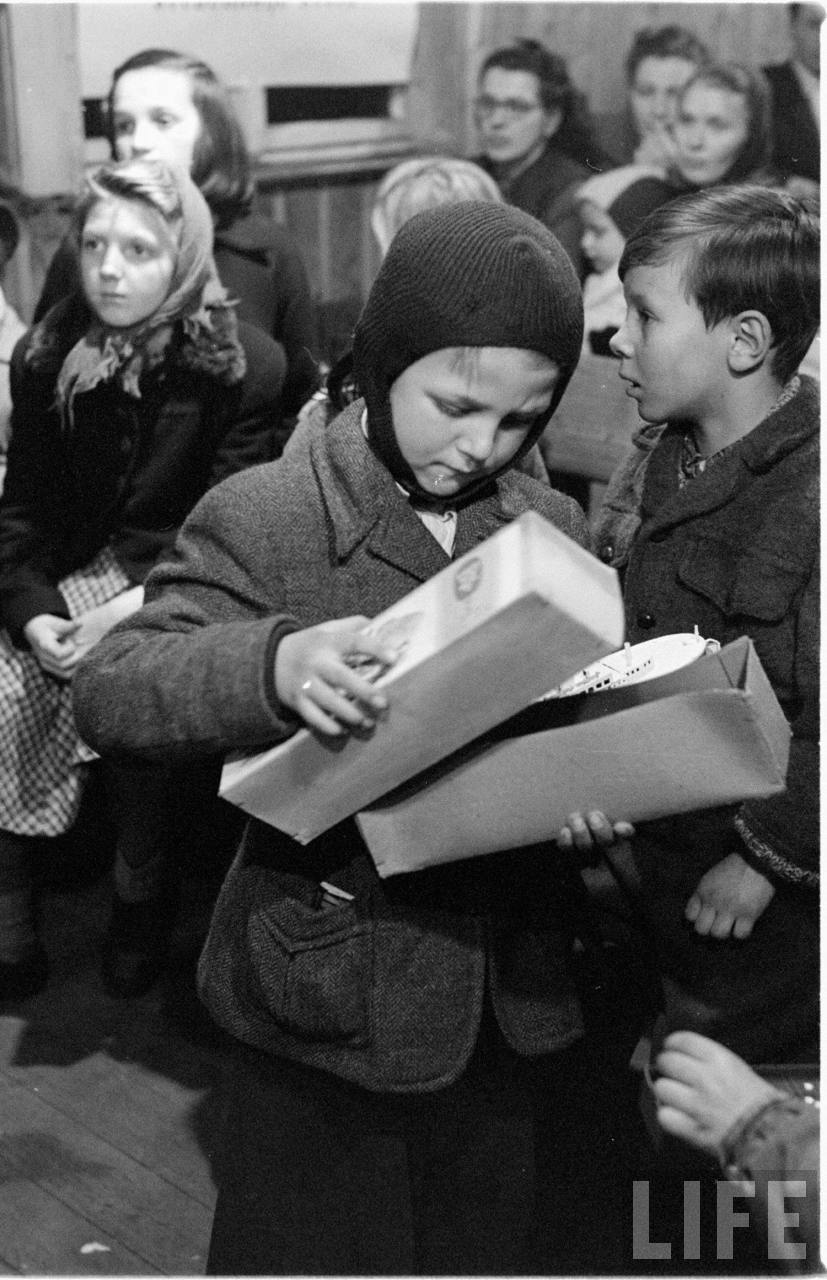 A refugee audience, which reflects both seriousness and amusement, sits by a sign reading, "As you have at home been grateful for all news, so today people in Czechoslovakia wait for words of hope,."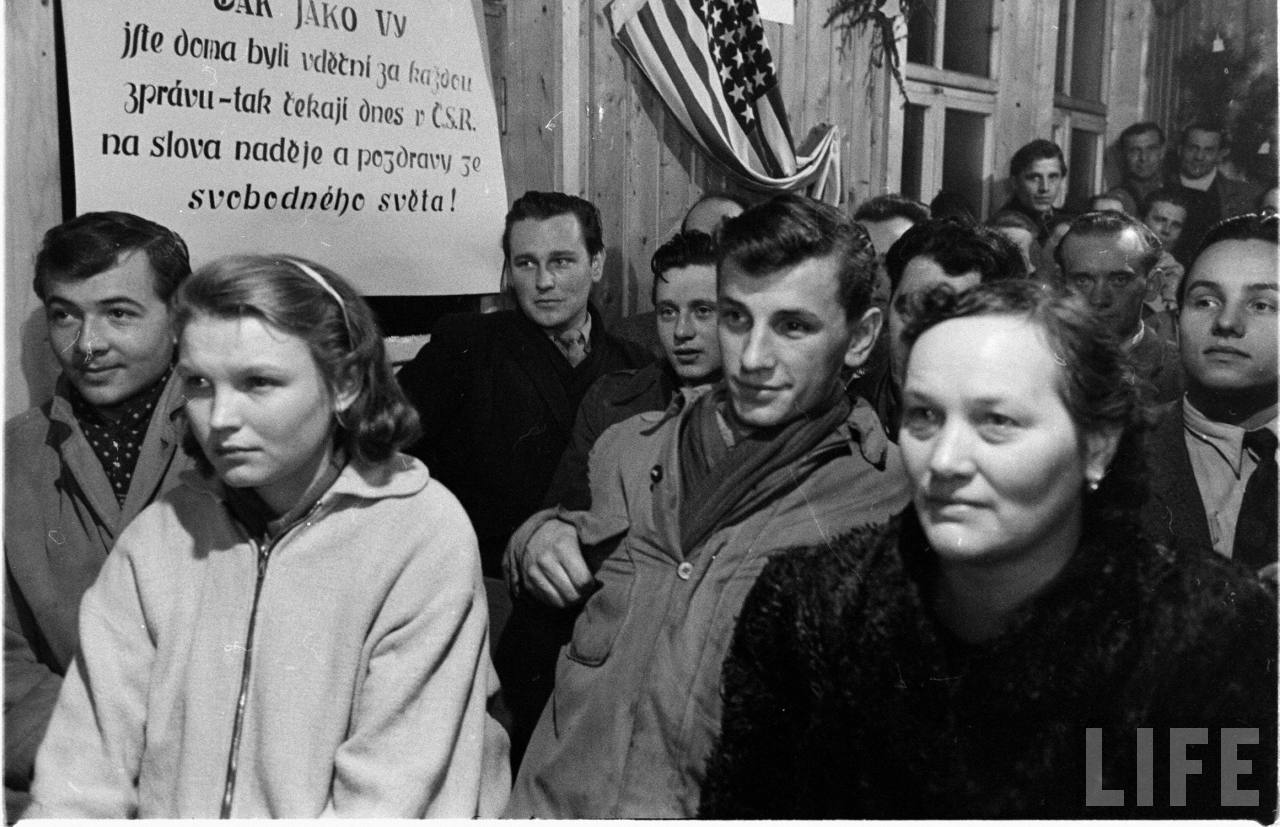 Recently escaped refugees said they and their friends always listened to the program even though they might have been sent to prison if they were caught at it by the police.
As for the Czech who take part in the show, they think it is wonderful but, as one of them said, "Of course, joking at home would still be best."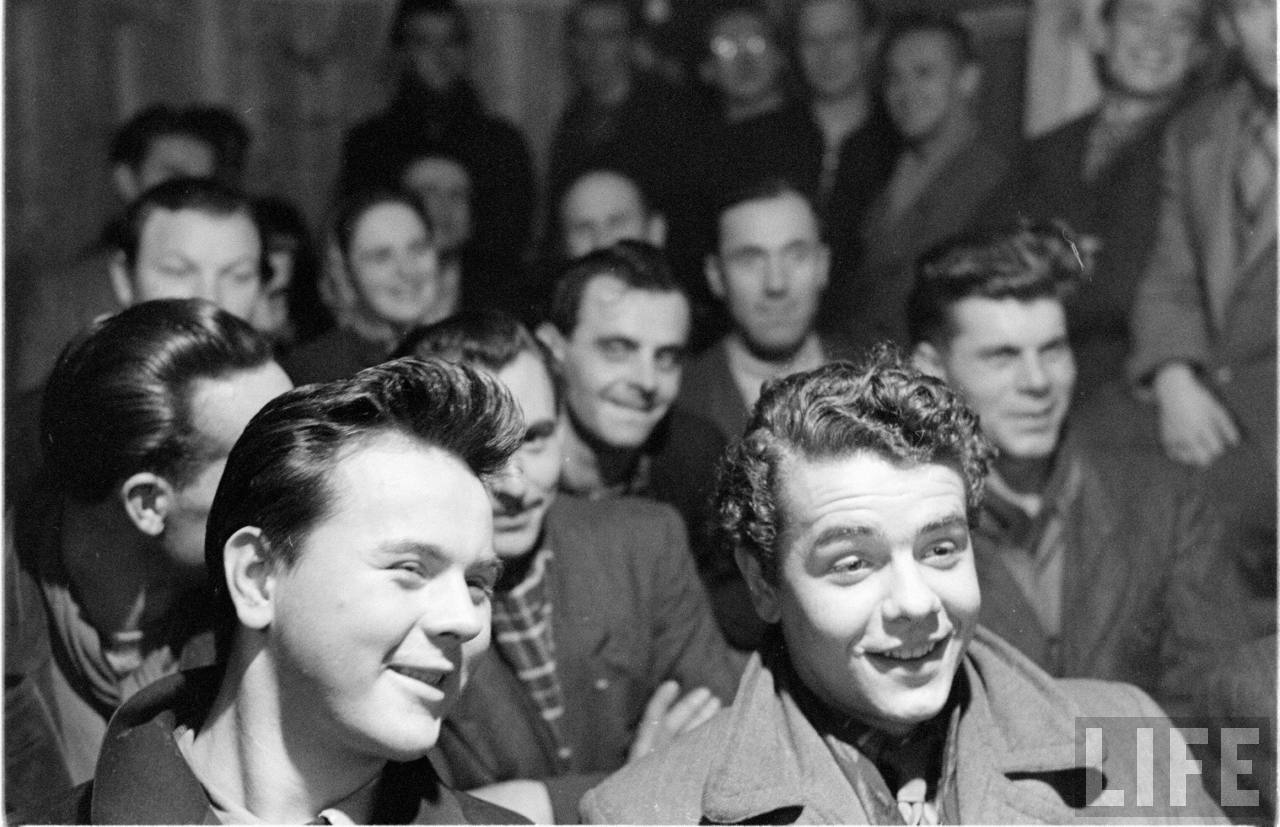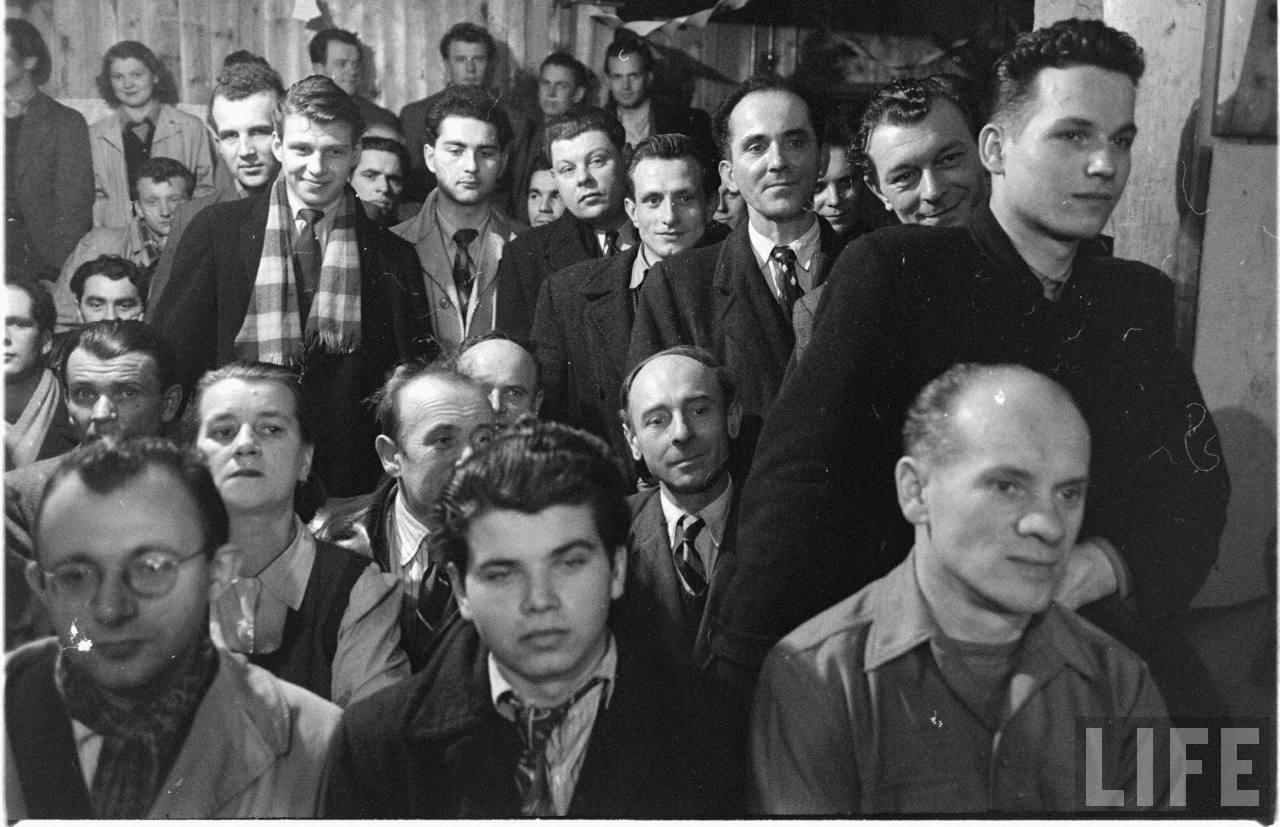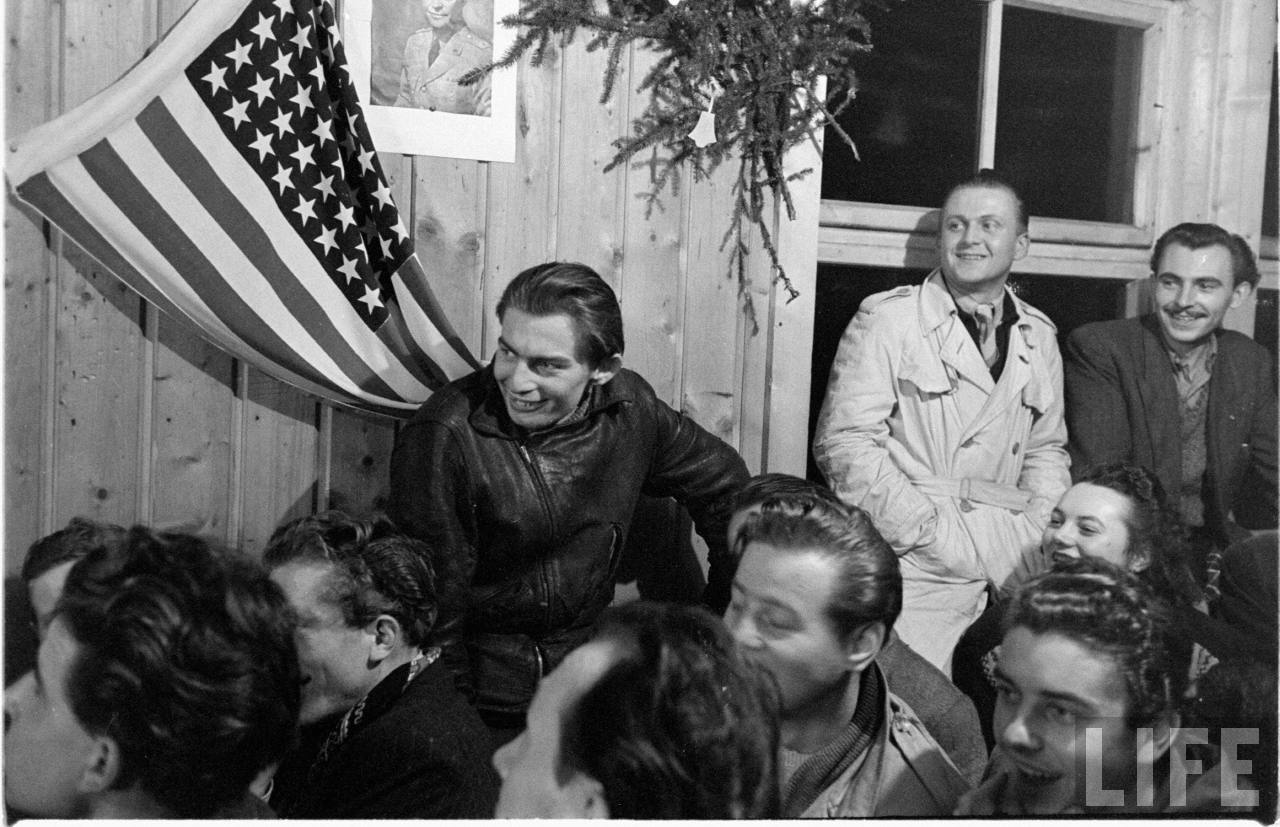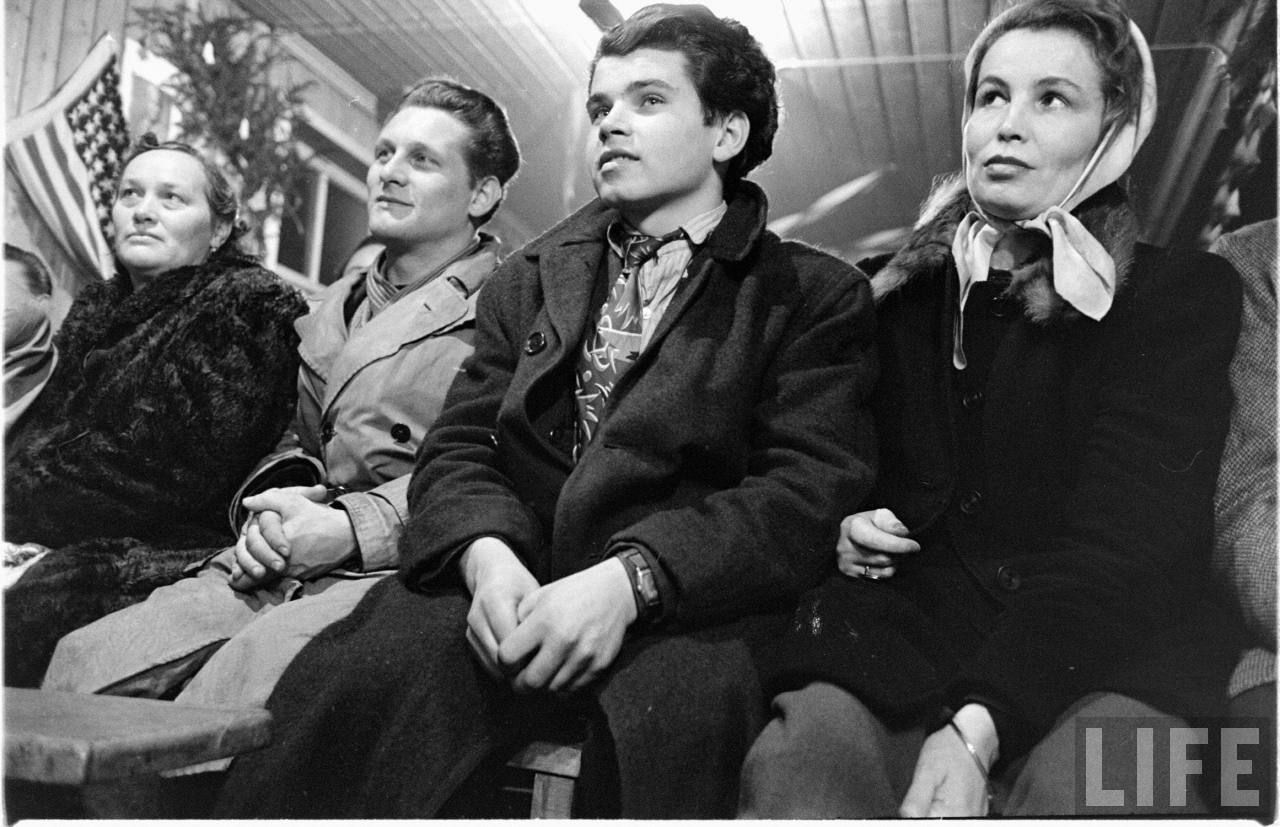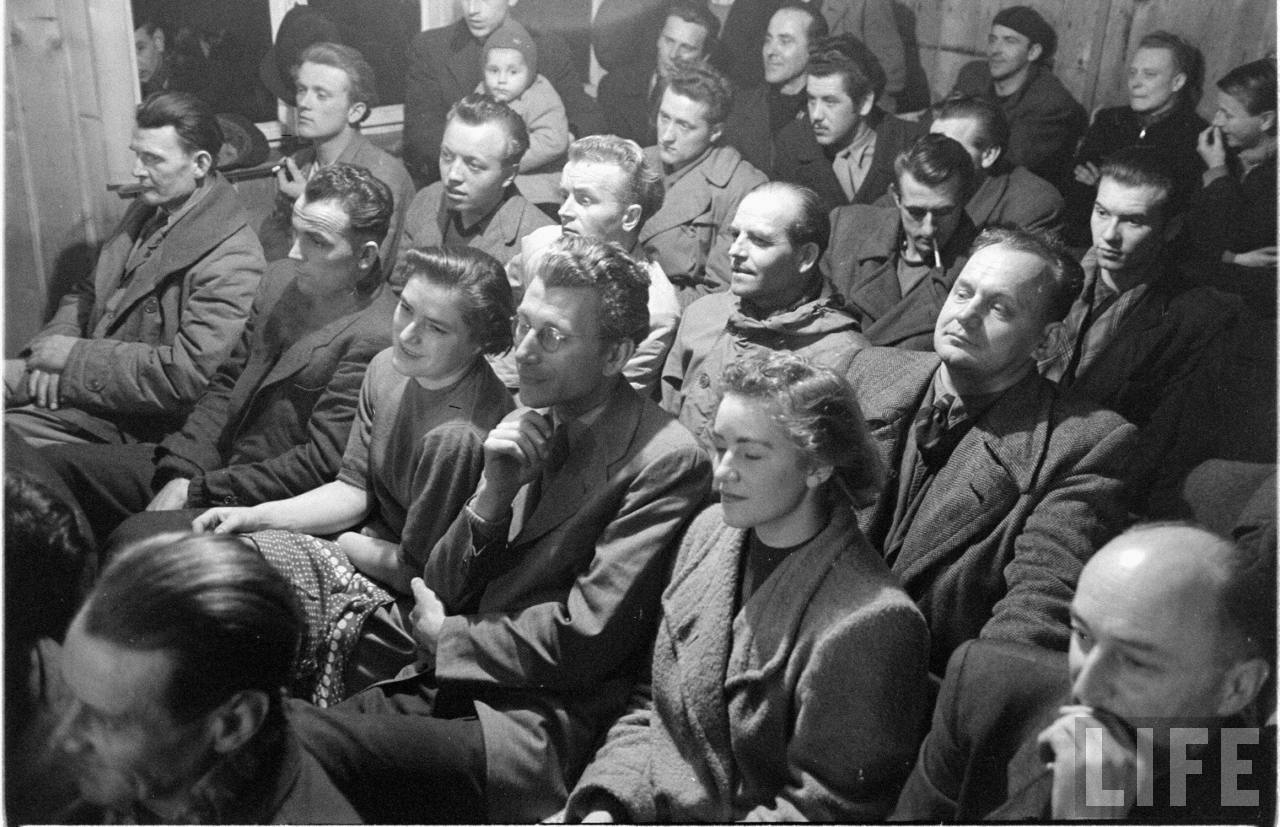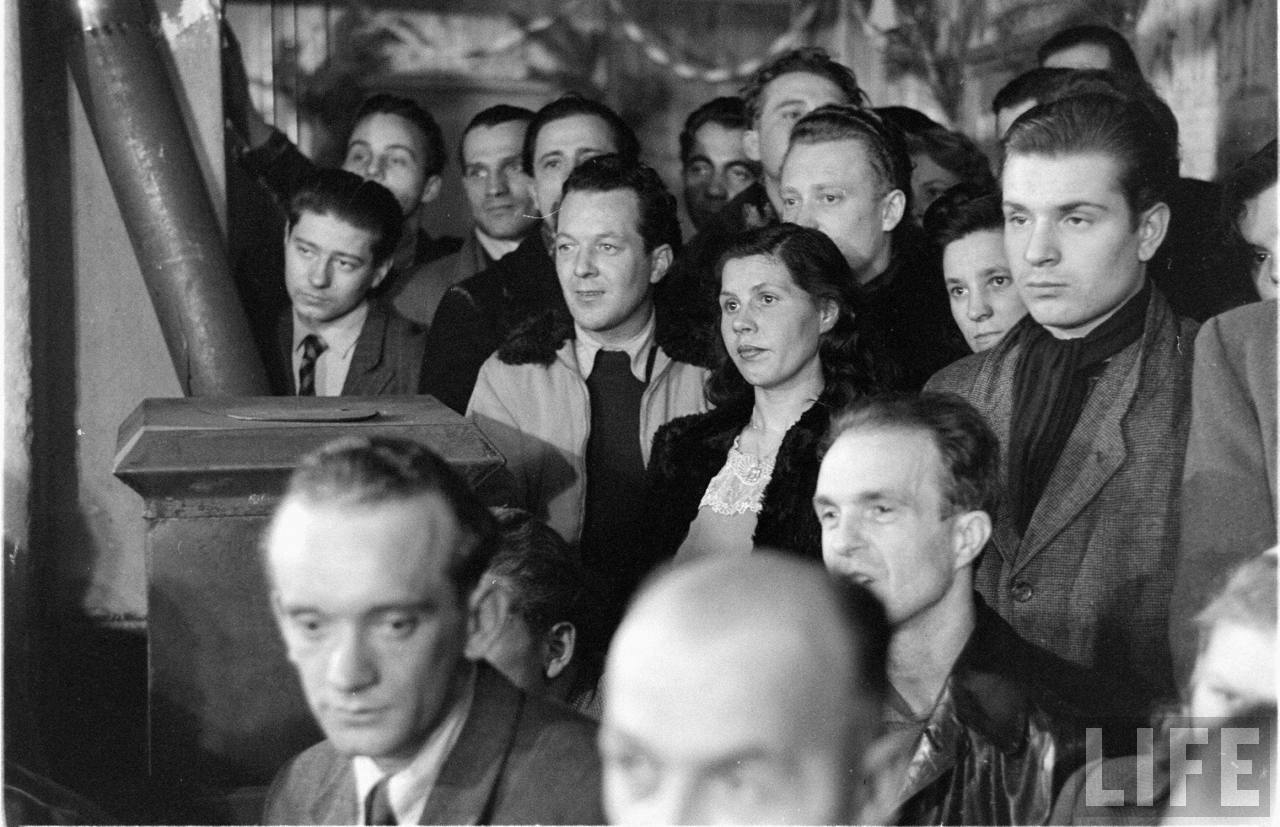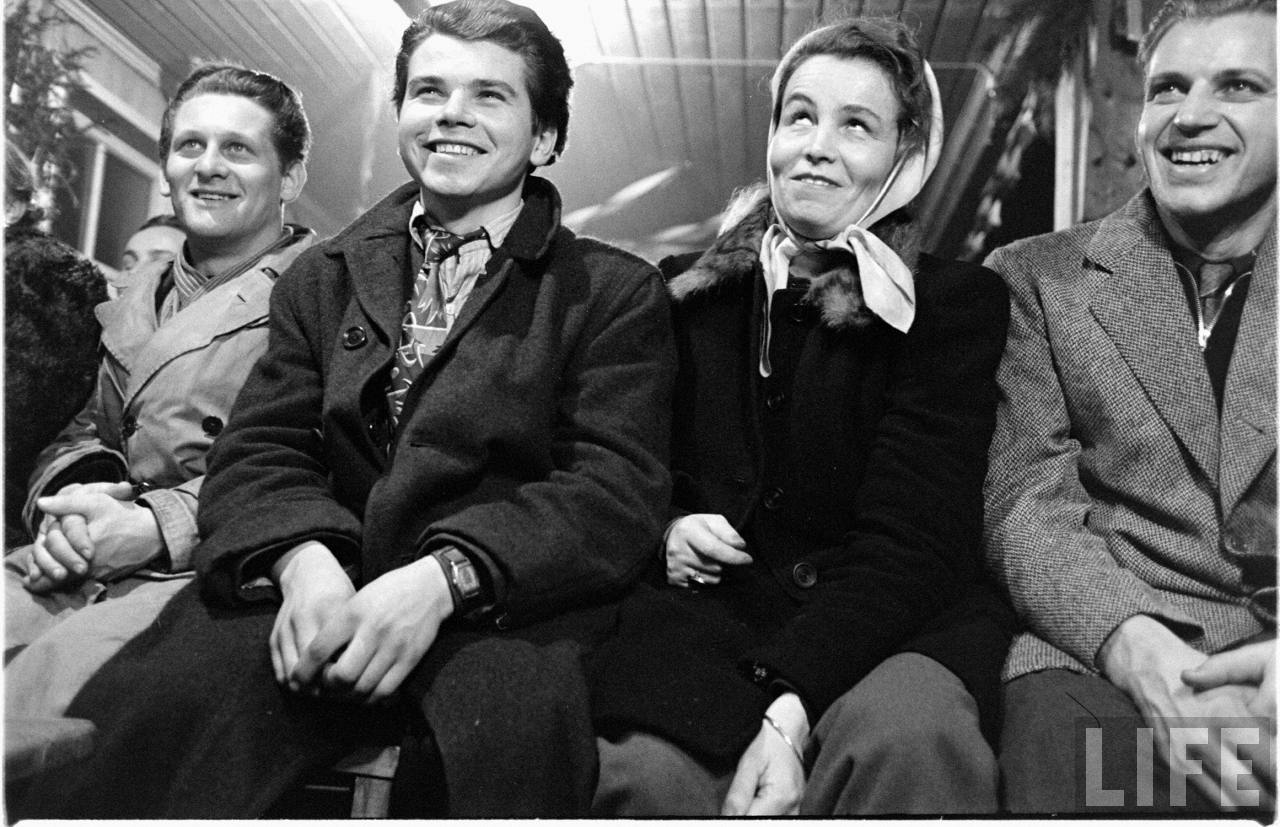 Sources: Wikipedia, Life Archives, Vianostra, Life Magazine.
We hope you've learned something new about your Czech heritage!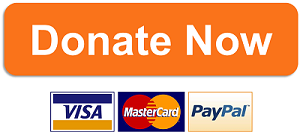 If you have not already subscribed to get TresBohemes.com delivered to your inbox, please use the form below now so you never miss another post.
---
Remember, we rely solely on your donations to keep the project going.
Become a friend and get our lovely Czech postcard pack.