Strawberry Afternoon Cake with Crumble is called Jahodový Koláč ze žmolenkou in Czech. It is a tasty afternoon delight best served with tea or coffee. We've made it hundreds of times and sometimes substitute the strawberries for plums, apricots, blueberries, cherries or peaches. It's delicious with any fruit and is the perfect snack, for anytime of day.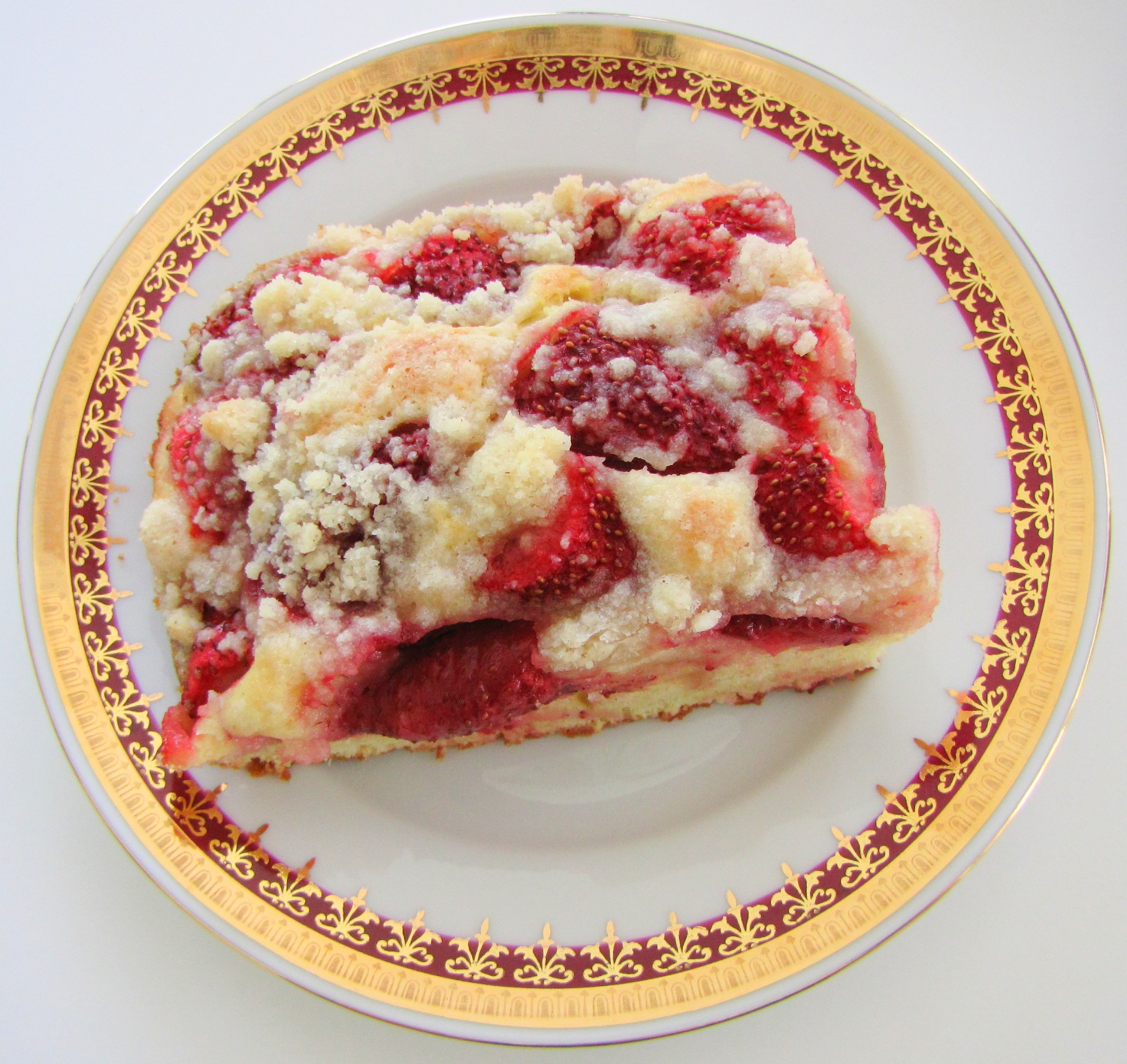 Ingredients
Cake:
3 cups flour
2 tsp. baking powder
1 cup sugar
1 cup milk
1/2 cup butter
2 eggs
1 tsp vanilla
2 cups chopped or sliced fruit of choice (strawberries, blueberries, plums, peaches, apricots, cherries…)
Crumble:
1/3 cup flour
1/3 cup sugar
2 Tbsp. butter
Directions
Preheat oven to 350 and grease and flour a larger baking pan. (We use an 13 x 9 x 2 inch pan.)
In a large bowl, mix the flour with the baking powder, sugar and vanilla. Add milk to saucepan and heat to lukewarm and add butter to melt. Pour over the flour mixture and mix. Then add your eggs to the mixture and mix again.
On medium setting on your mixer, mix until you get a smooth dough. Pour mixture into your prepared pan.
Top with the fruit of your choice.
Prepare the crumble (žmolenka) by combining all three ingredients and work with your hand until a crumble forms and then sprinkle it over the fruit.
Bake for 25-35 minutes. Wait for it to cool a bit before cutting. (At our house, it always gets eaten hot!)
Now make some coffee and enjoy!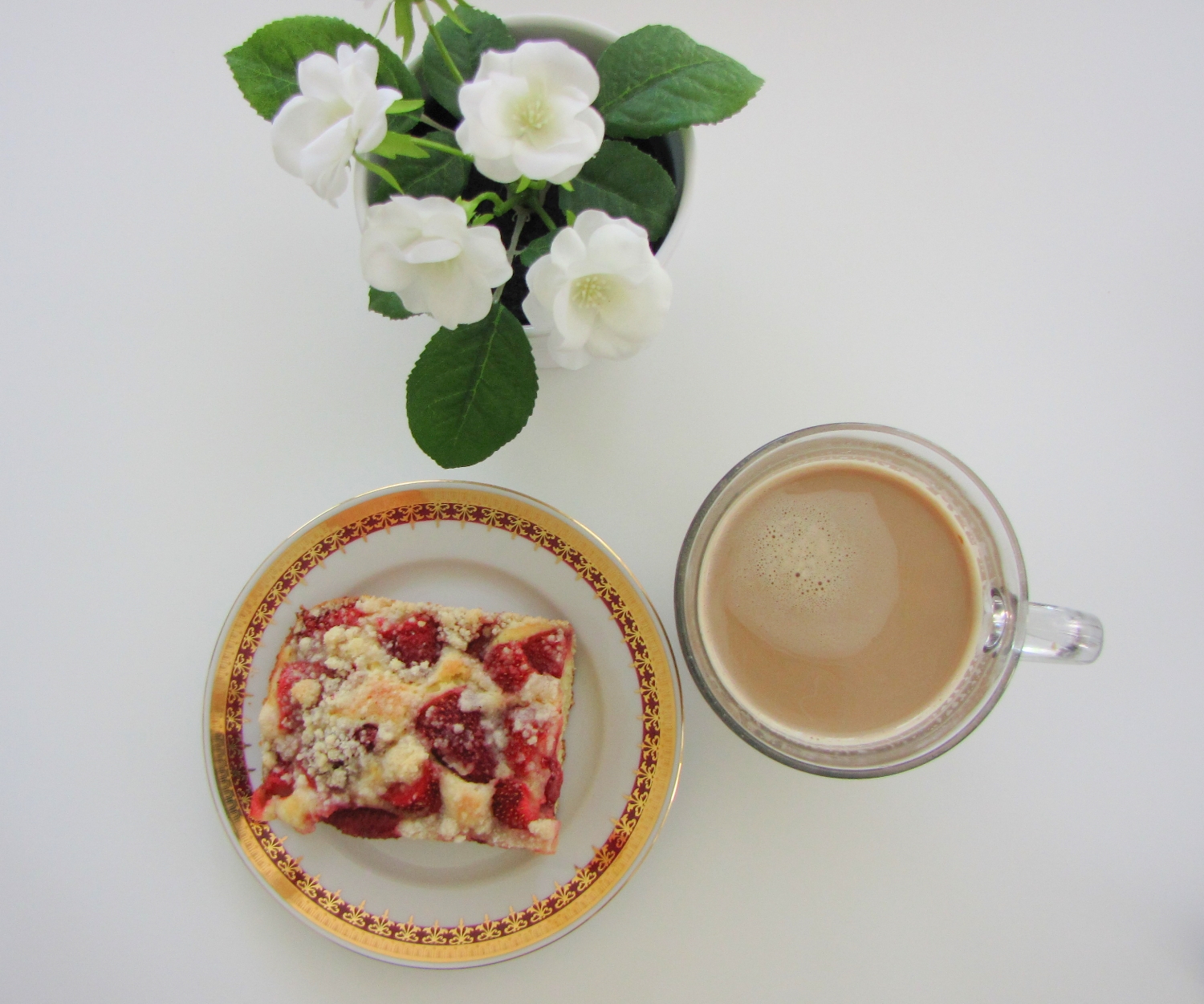 Doesn't it look so yummy?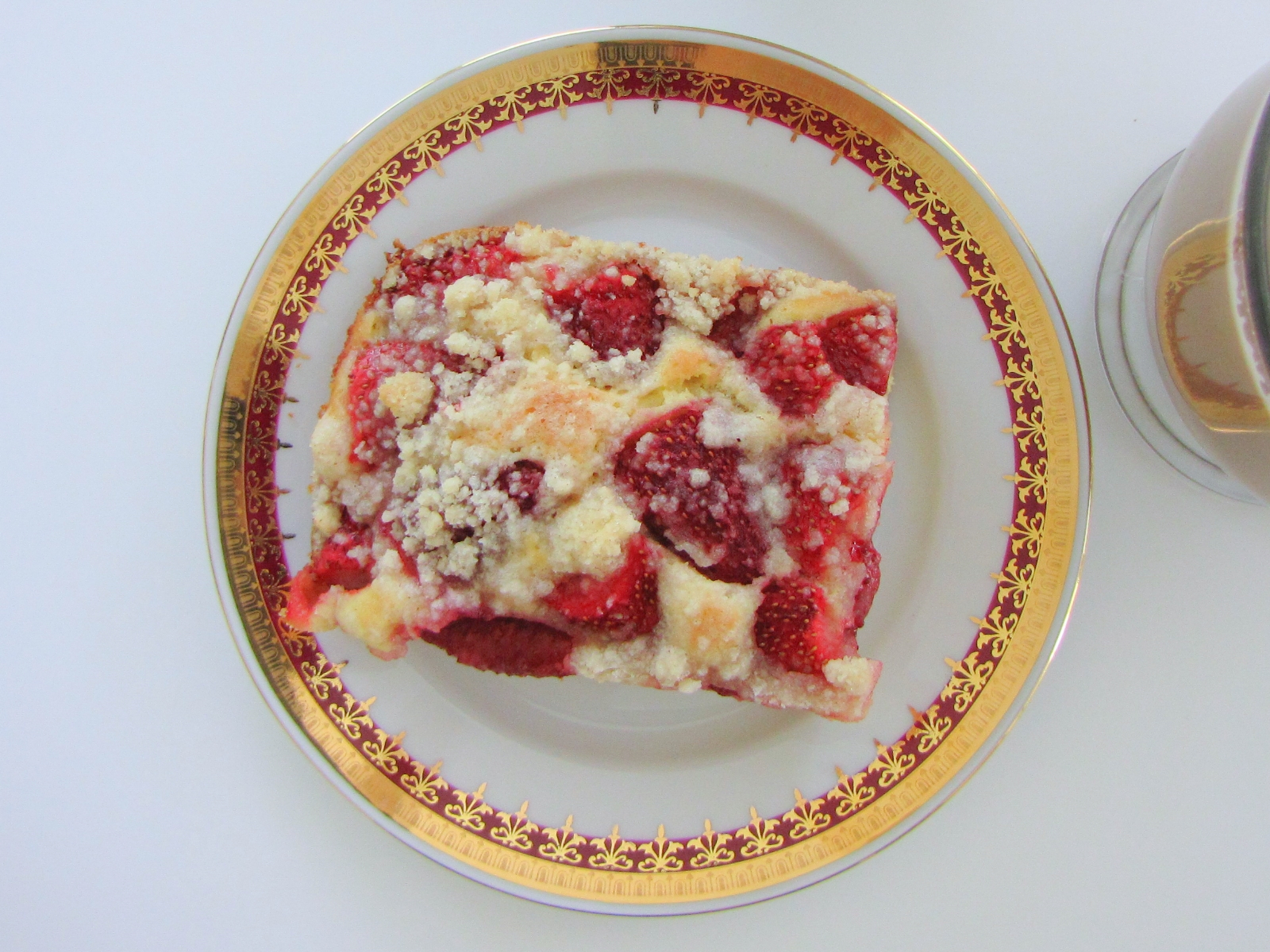 Talk about mmm, mmm, good!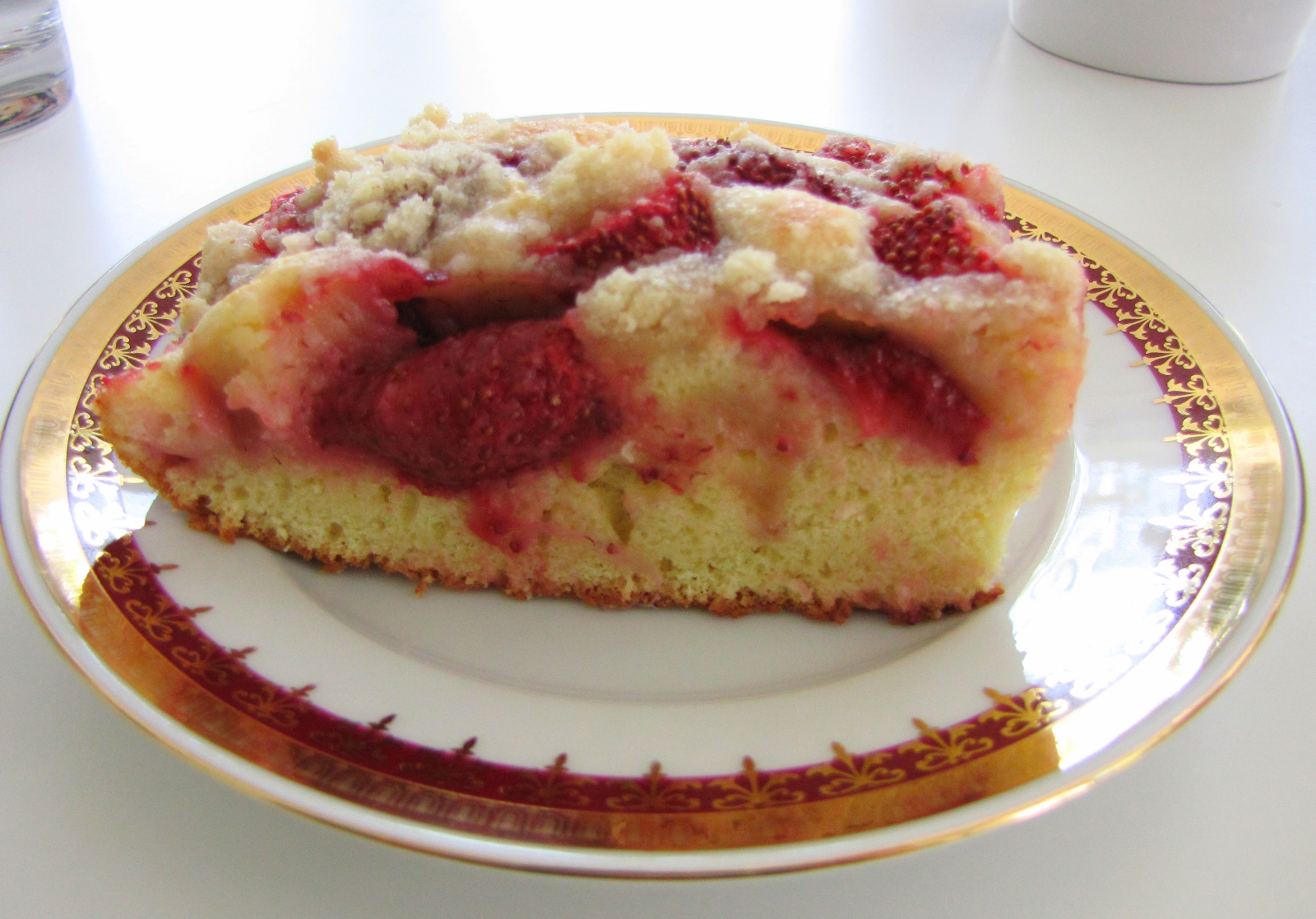 Dobrou Chut!
If you have not already subscribed to get TresBohemes.com delivered to your inbox, please use the form below now so you never miss another post.
---
Remember, we rely solely on your donations to keep the project going.
Become a friend and get our lovely Czech postcard pack.