Today is the first of several Easter posts where we will focus on Czech Easter traditions and folk customs throughout all the lands of Bohemia, Moravia and Slovakia.
But first, we wanted to share a couple of photographs we found from the late 1930s and 40's of Bohemian and Moravian children.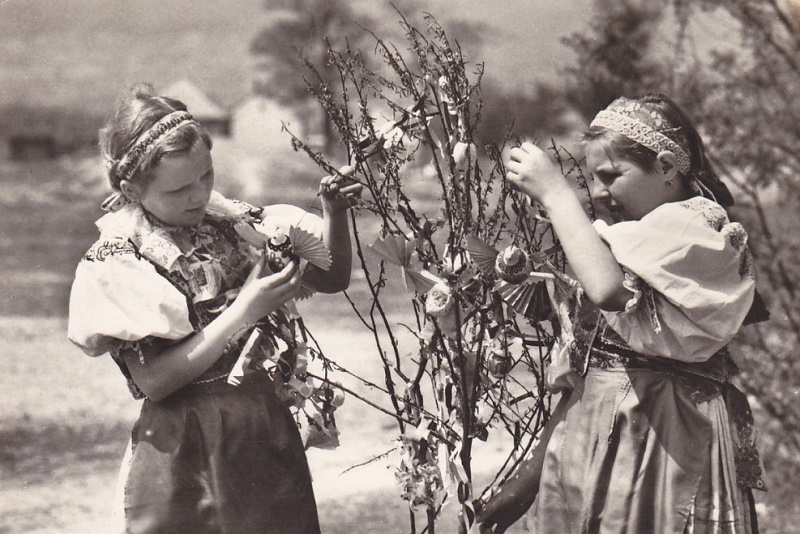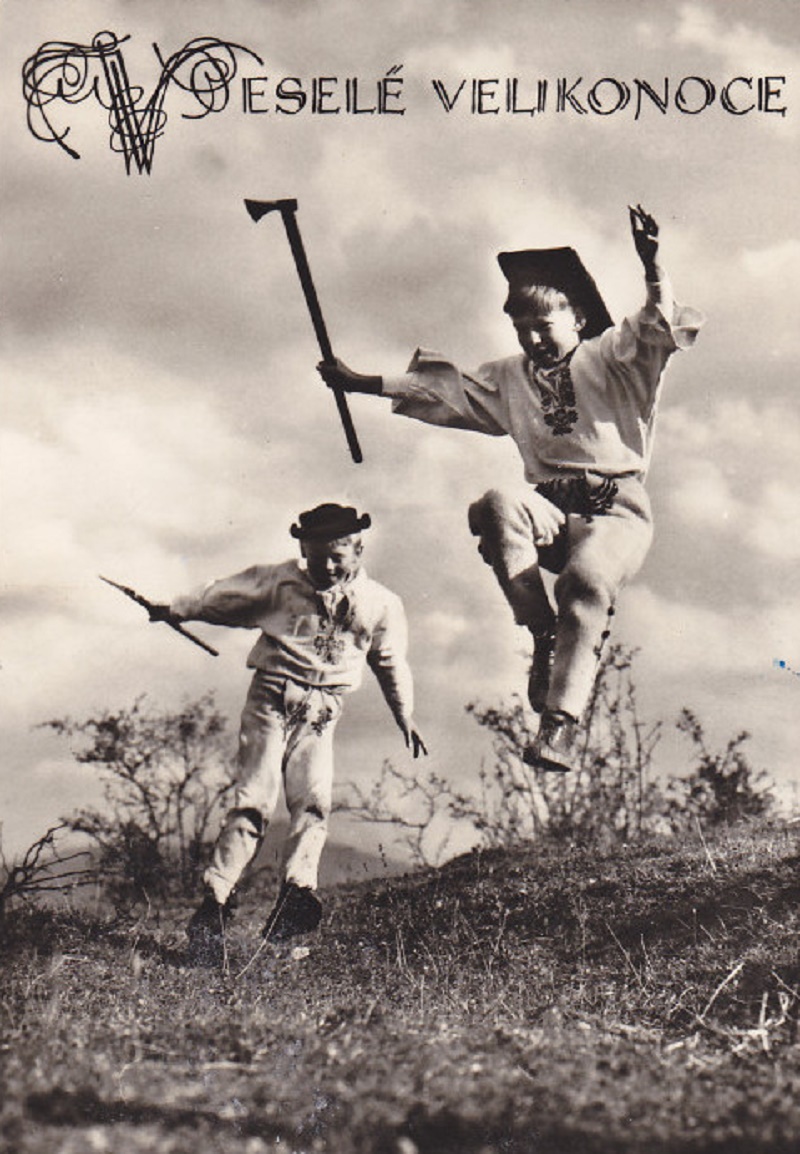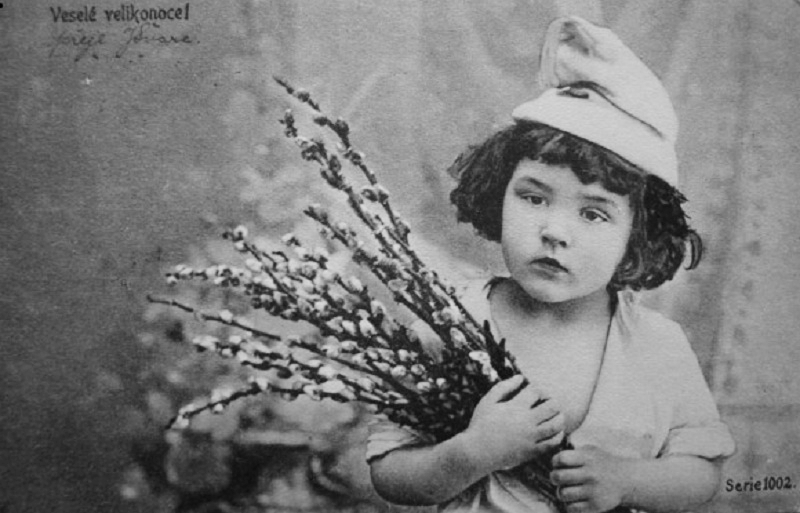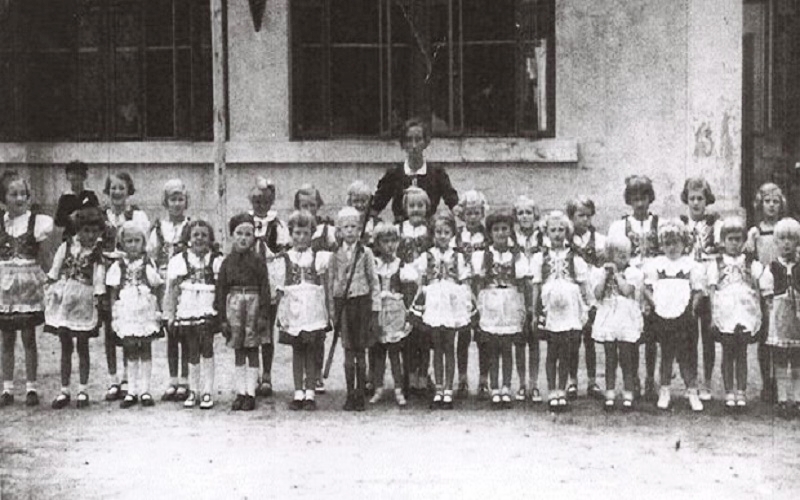 Ugly Wednesday (Škaredá středa) is when all of the children finish school and are let out for spring break. This is good because traditionally, Czech Easter preparations take several days to get in place. It's called Ugly Wednesday ugly because according to religious and folk beliefs it was on this day Judas frowned upon Jesus.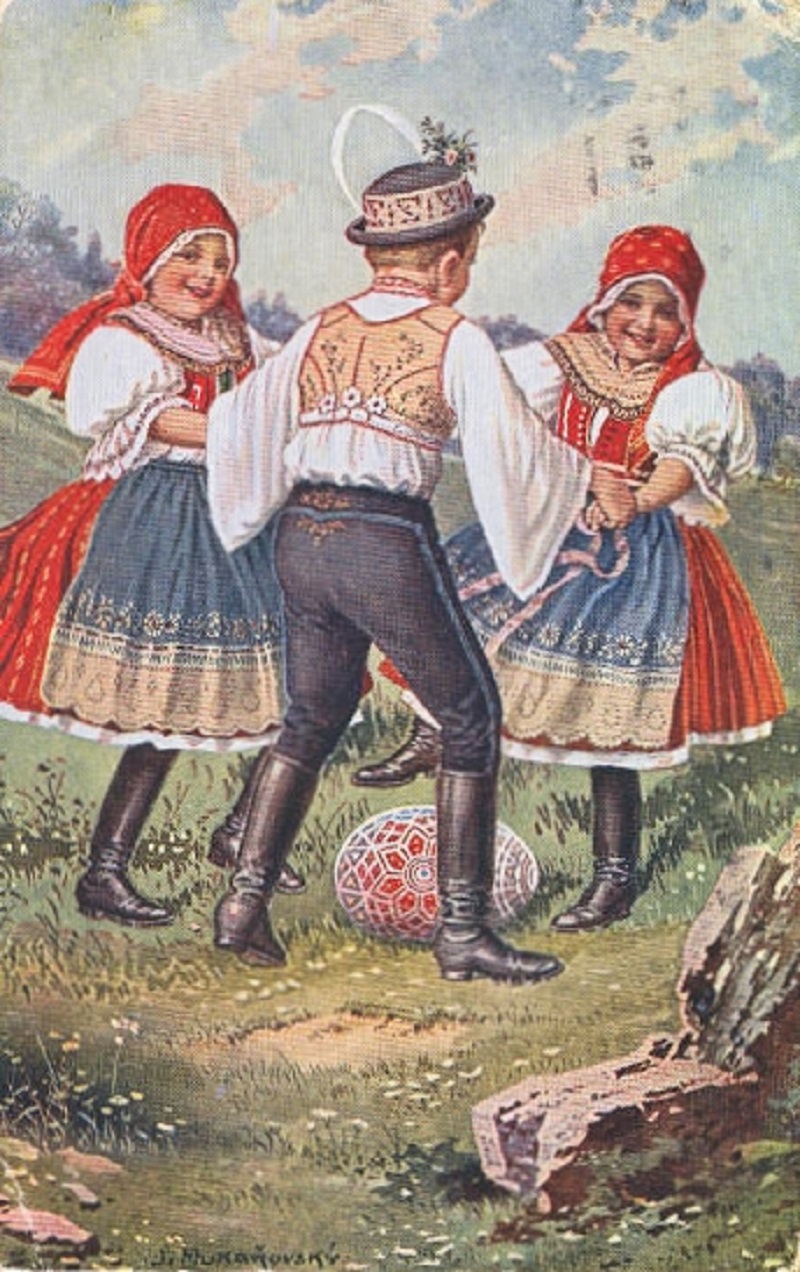 Green Thursday (Zelený čtvrtek) is traditionally when all of the boys of the villages would equip themselves with a wooden rattle (řehtačka) made specifically for this night of the year. Then the boys all meet and gather and walk through the village rattling vigorously and loudly to make enough noise to be heard near and far. The folk custom was religious and based on the idea of chasing away Judas.
According to superstitions, this is the day for the boys and men to eat green food (spinach, cabbage etc.) to remain strong and healthy all year.
The Holy Thursday liturgy would take place and church bells would resound until the Easter Vigil. The bells and chimes are replaced by village boys with rattles, clappers and hrkači (another kind of noise maker).
Good Friday (Velký pátek) is a day when the rattling continues by the boys and the girls continue to be busy coloring their eggs.
On Good Friday, traditional villagers would get up before sunrise and go to wash themselves in the river, to be healthy and remain robust throughout the year.
Nothing was to be taken from the house, and no gifts were to be accepted. This probably relates to doing business, barter or exchange on a Holy day. In fact, no one was allowed to work on Friday and all businesses were closed. Farmers could not attend to their fields and orchards, crops and meadows were not to be disturbed. Lending things would make them enchanted, so people did not even borrow items on this day.
Women did not do any laundry because it was believed that any linen, instead of drying, would instead soak up the water into the blood of Christ.
The women did however mend and stitch because it was believed that sewing some linen thread into garments would prevent them from getting hit by lightning.
On Good Friday, it was possible to have miracles occur and that the whole country had a magical sort of power. Nature itself would open rocks to show their treasures (gemstones). And each treasure marked the starlight shining or blooming or ferns cropping up at the forest edge.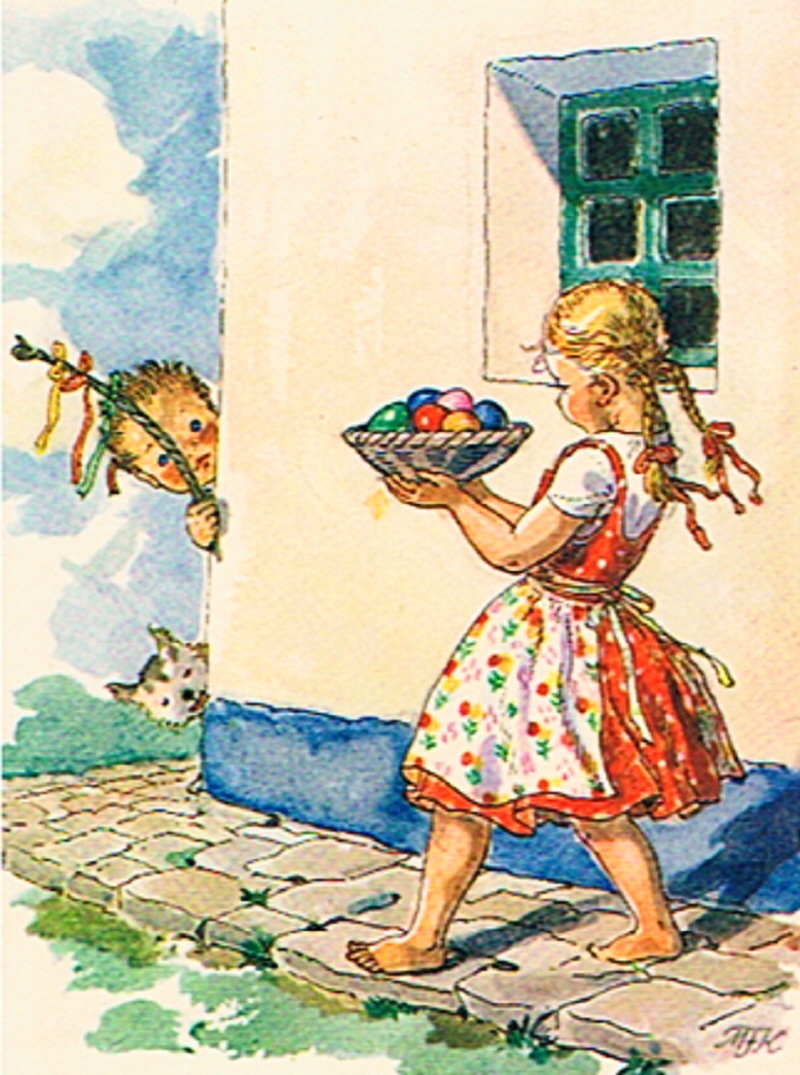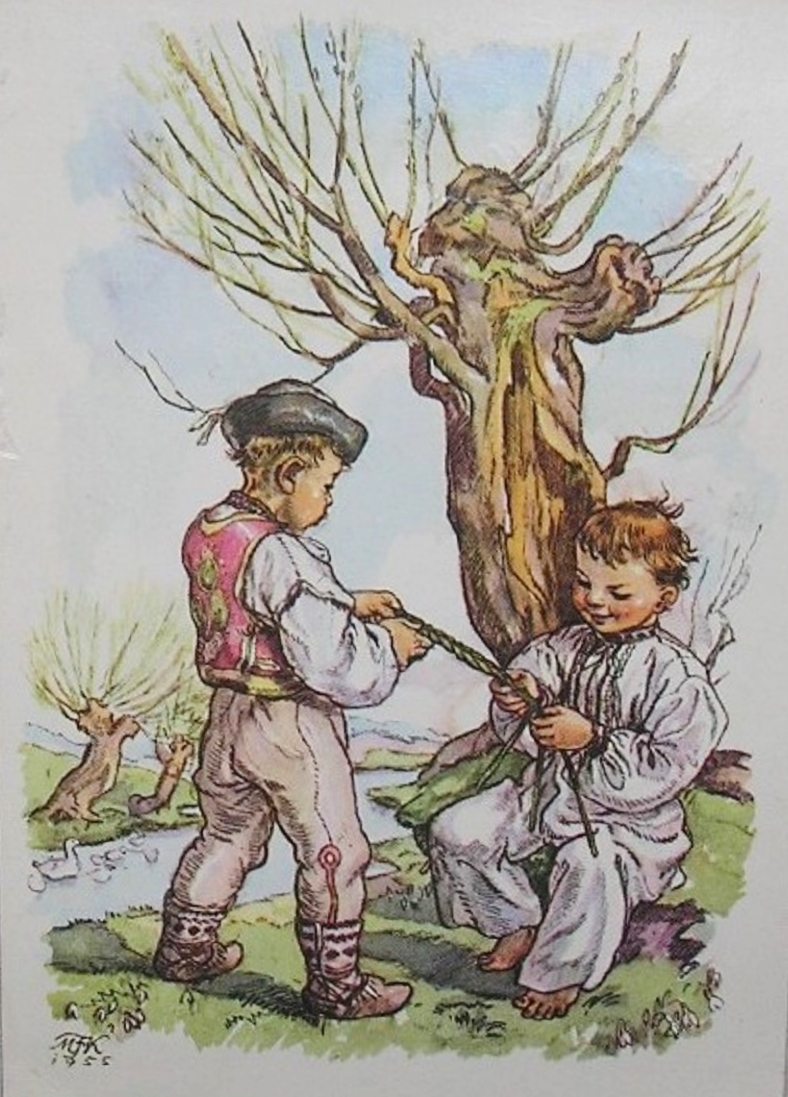 White Saturday (Bílá sobota) is the last day of rattling and on this day the boys actually go door to door to collect money (the younger ones collect sweets) which they then later split among themselves. The tradition is that they rattle until people give them something to make them stop.
Czech superstitions say that if girls and young women wash their faces with the morning dew before sunrise, their skin will remain white and pretty and they will keep freckles off their faces.
You should also sweep the house with a new broom, ensuring that the building will not hold insects or rodents and that it will remain clean throughout the year.
The Easter candle is lit in vigil and the charred timbers or coals from the fire are allowed to cool and crosses are made on the men who traditionally went out into the fields to work. This ash also sanctioned the meadows and fields for protection and safe harvests.
Women clean everything and ensured a sacred space for the glorious Resurrection – Easter Sunday. They remained busy preparing the ceremonial and festive meals which included baked sweet buns and Easter lambs. The end of Holy Saturday also put an end to prolonged fasting.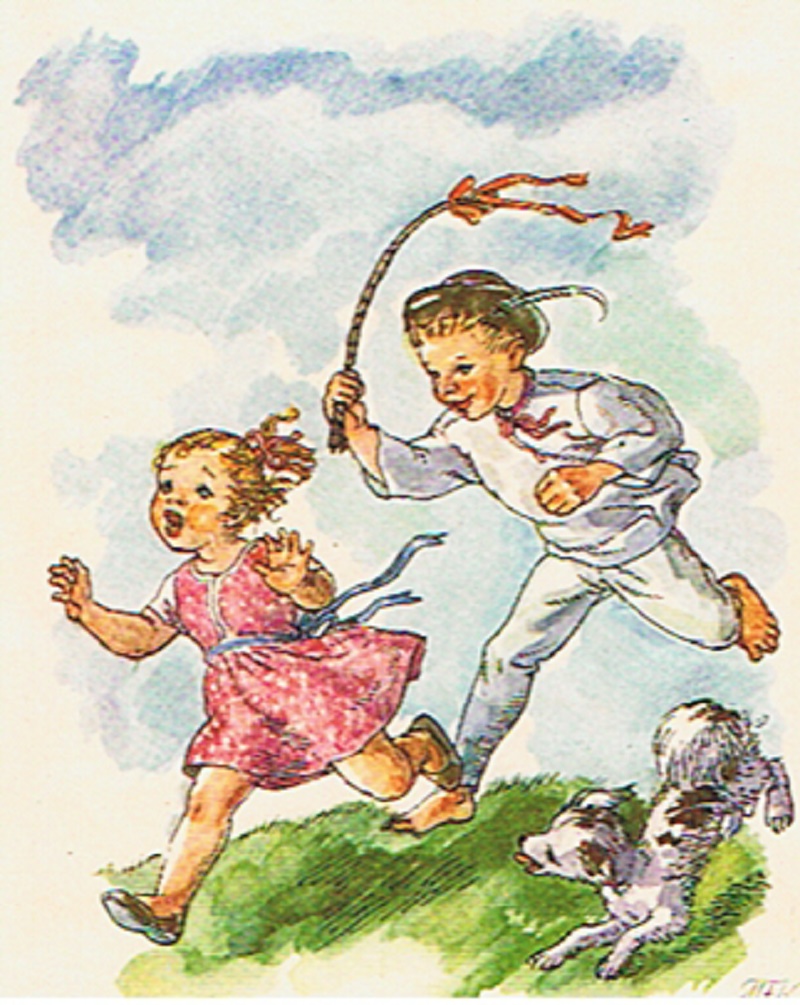 Easter Sunday (Neděle velikonoční) is the day all final preparations are made. The girls bake and continue to color eggs and the boys move on to another skill, the braiding of their pussywillow reeds (pomlázkas).
This is the day that Jesus Christ rose from the cross at dawn. Catholics (most Czechs are Roman Catholic) call this day "the Lord's Day" and on Easter Sunday they meet regularly for the "breaking of bread".
It is the day to bake Easter lambs and to feast upon blessed Easter dishes such as lamb, Easter cake, eggs, bread and wine). With each visit, the people would take a little piece of food and donate it to the fields, gardens and wells to ensure a healthy harvest of fresh and clean water and plenty of fruits and vegetables in their crops.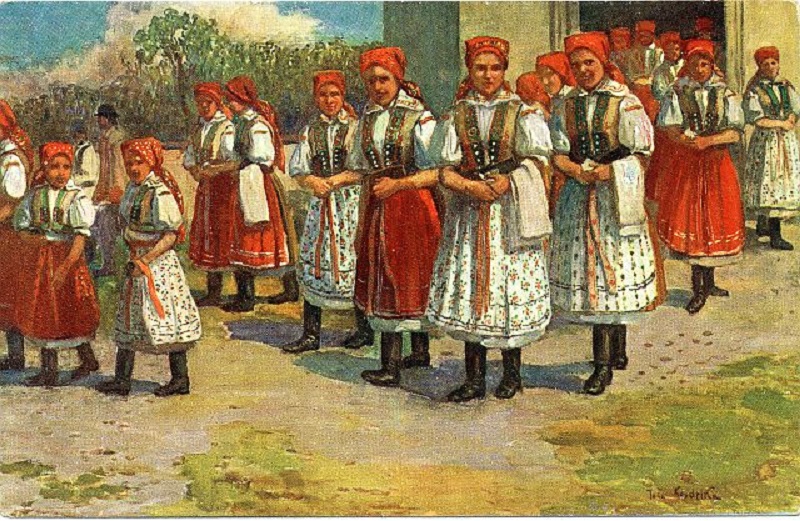 Easter Monday (Pondělí velikonoční) is a day to continue to celebrate, to feast and spend  time out of doors. The boys run and whip the girls who in exchange offer them painted eggs.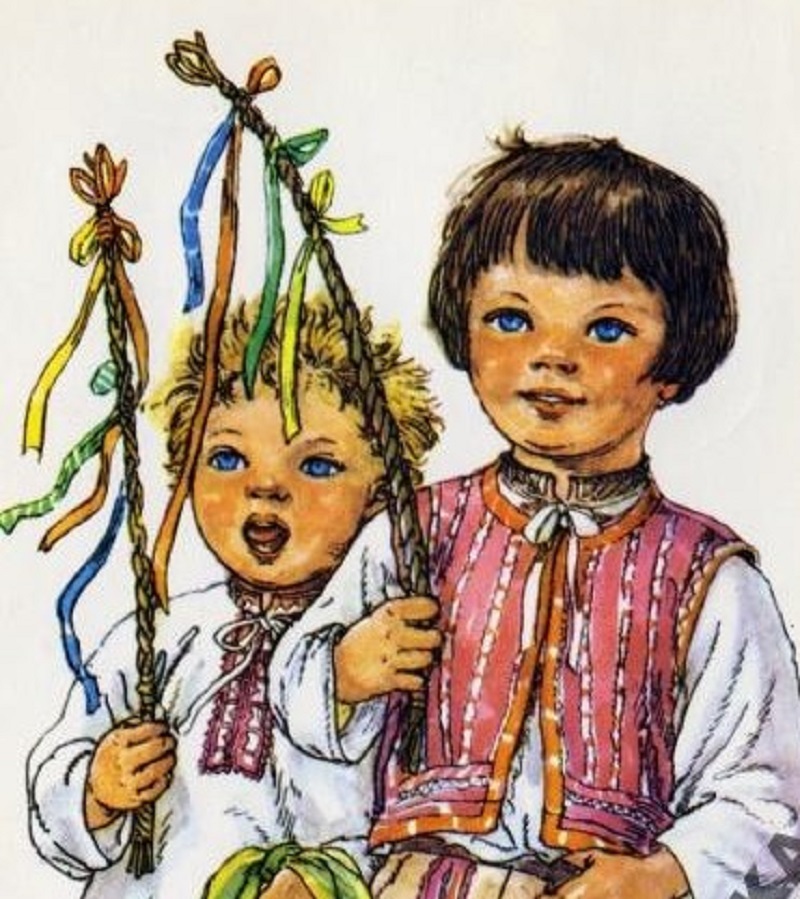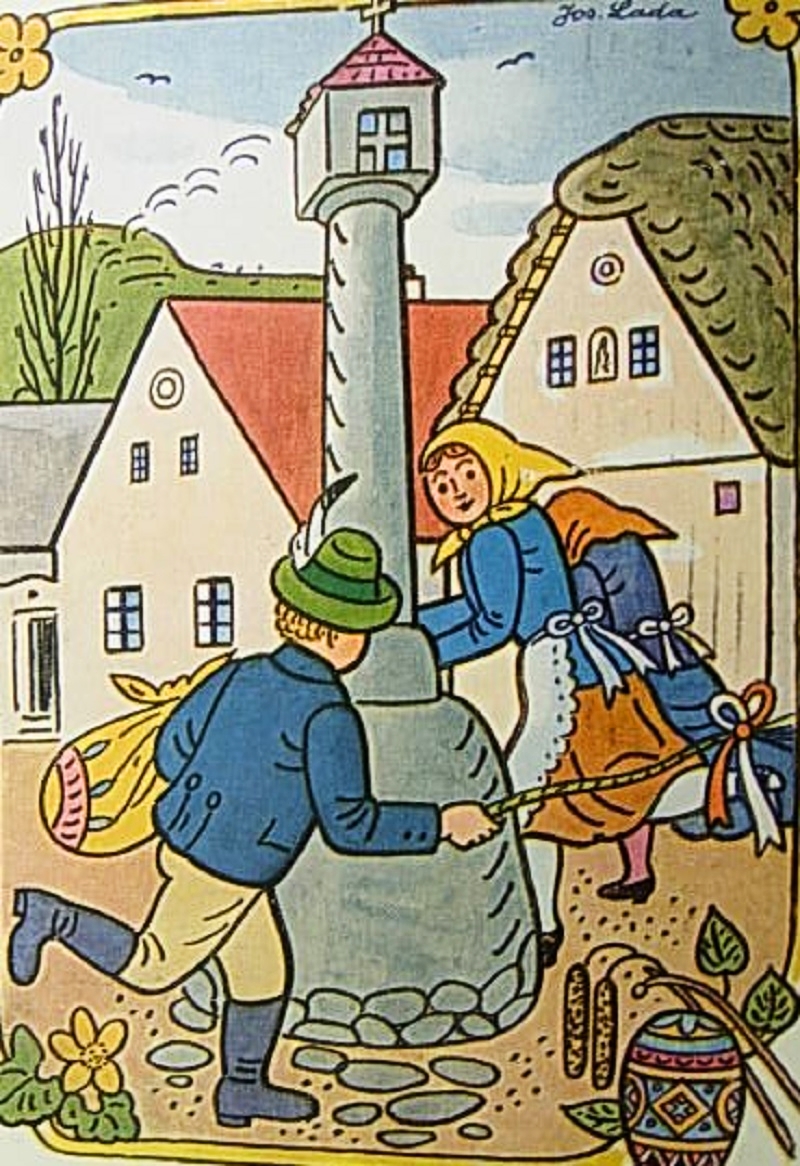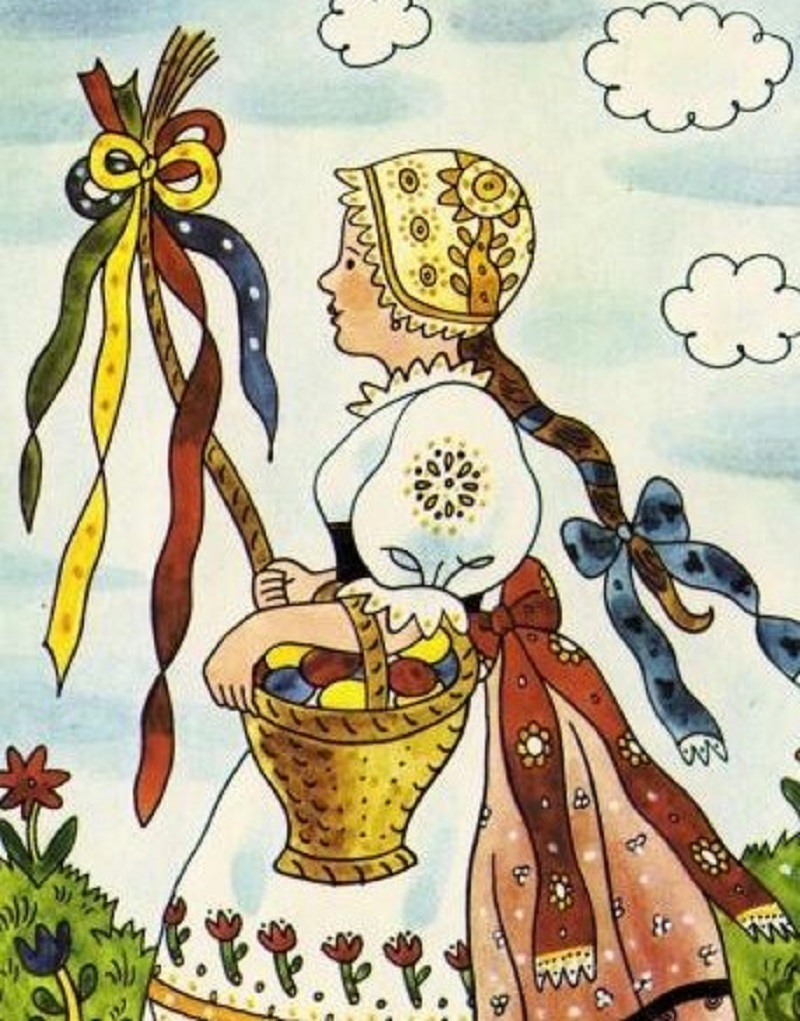 Tune in tomorrow because we go into the whipping in more detail and also have several days of Easter traditions, customs, recipes and more to share!
If you have not yet subscribed to get TresBohemes.com delivered to your inbox, use the form below now so you never miss another post.
---
Remember, we rely solely on your donations to keep the project going.
Become a friend and get our lovely Czech postcard pack.