Easter, or Velikonoce (from Veliké noci or Great Nights) was greatly suppressed under the communist regime prior to 1989. Since then, the traditions of Easter have been making a wonderful comeback and while the religious aspects are known and talked about, it is not considered a serious religious holiday. Instead, it is a celebration for the coming of spring.
Many of the Czech Easter customs and folk traditions are still observed and practiced, especially in villages. And depending on where you are, the many different regions have their own traditions and customs.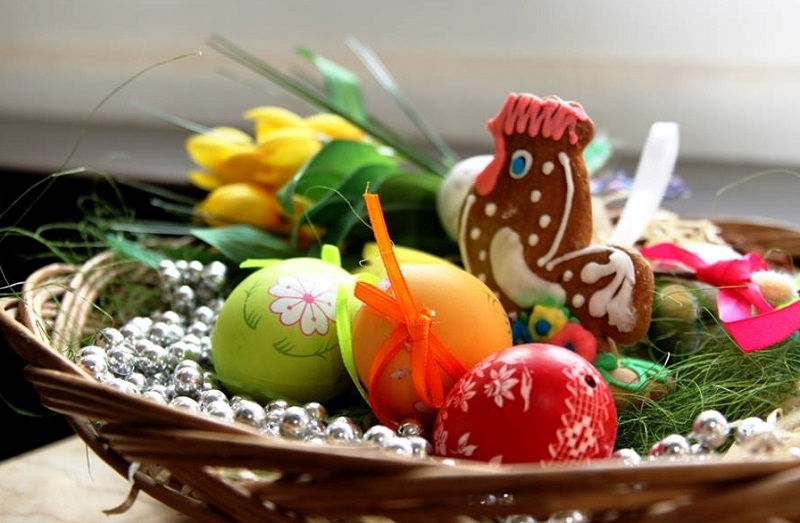 In the capital city of Prague, busy Easter markets are popular with both locals and visitors alike. If you are in Prague in the spring, check out the big ones at Old Town Square and Wenceslas Square.
The first thing we note about spring and Easter are baby animals…
Czech Lamb
One Easter tradition is to bake a lamb, but in the Czech Republic real lamb is usually replaced by one made from gingerbread or pound cake.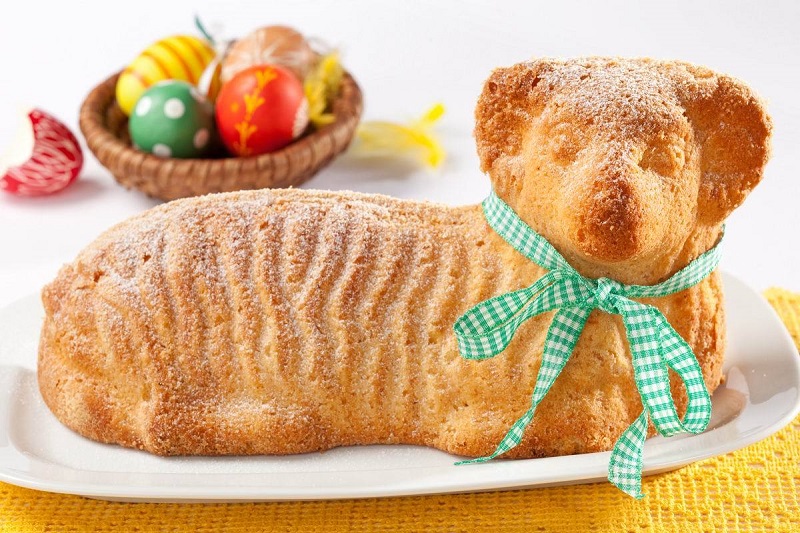 Some families frost them others leave them bare.
We think bare is better…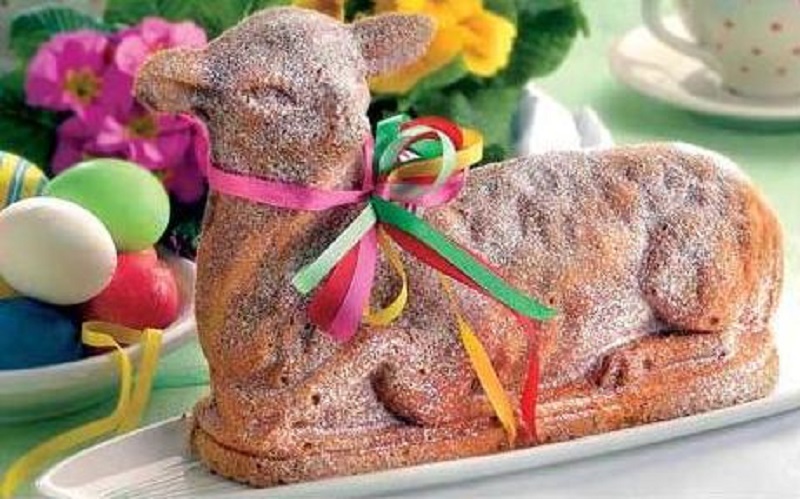 Check back to see our lamb cake recipe and photos!
Eggs or Kraslice
Kraslice is the hand-painted or decorated egg. It is probably the most recognizable symbol of Czech Easter. Traditionally, the Easter eggs are decorated by the girls to be given to boys on Easter Monday.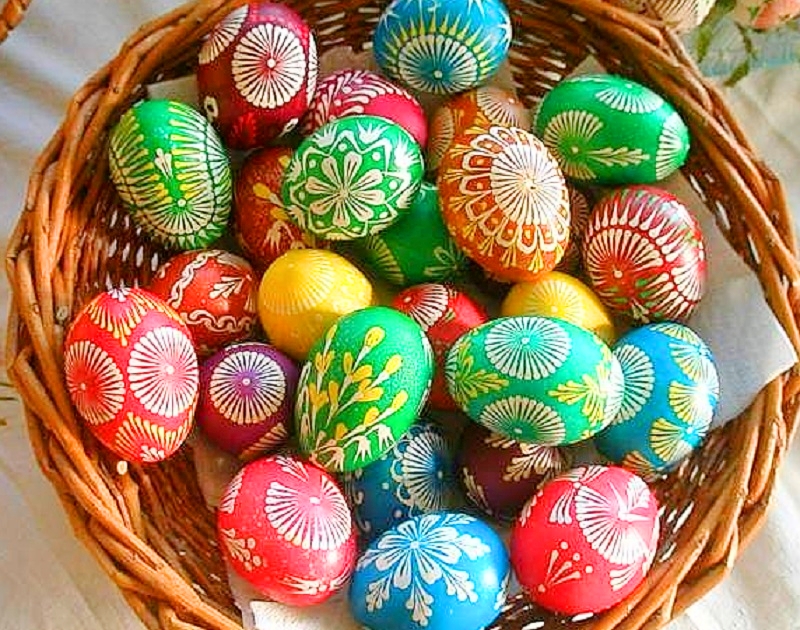 Many different techniques exist to decorate Easter eggs and they usually require a certain level of skill.
Different materials can be used, such as bee's wax, straw (hay), watercolors, onion peels, picture stickers and so on. And there are no limitations in creating pretty, colorful eggs.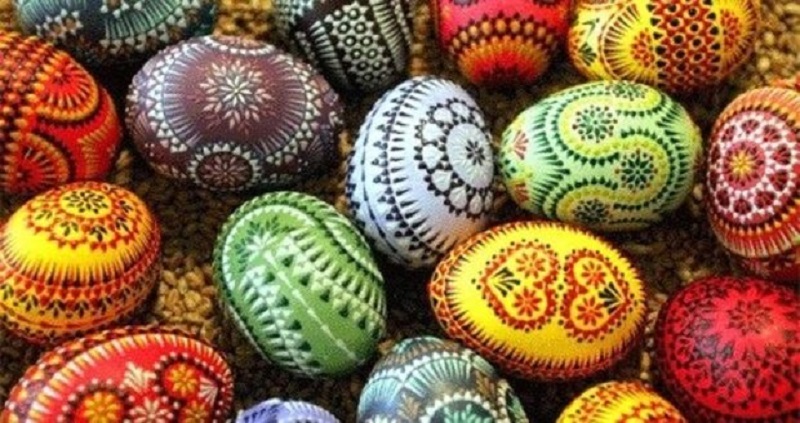 A nationwide Easter egg contest is held in Prague and other Czech cities around Easter time and for those who don;t have the time or the skill, colorful eggs can be bought at all Easter markets.
Red Color
Red at Easter symbolizes health, joy, happiness and new life that comes with the spring. When at Czech Easter markets, you will notice that many of the eggs are colored red and it is for this reason.
Mazanec or Easter Bread
The making of a bread on Easter is customary in most cultures. In the Czech Republic, this holiday bread is called a Mazanec. It is made from a sweet yeasted dough similar to the Vanocka at Christmas time. (You can see the recipe from Jillian or the one Zynnia made.)
The oldest Easter bread recipes in Bohemia go back to the early 15th Century! Of course at that time, sugar was hard to come by s the breads were probably made sweeter with the addition of small bits of fruit.
Pomlázka or Pussywillow Braids
Pussywillows are abundant in the Czech Republic. A young, live pussywillow twig is believes to bring health and youth to anyone who is whipped with it.
Yes, whipped!
But don't worry – the gentle swats always seem a gesture of hospitality and a matter of custom – never a whipping, in the physical sense.
Well… for most, at ;east.
Traditionally, it is Easter Monday when the boys in villages go around from door to door to whip girls and women, (yes, even strangers), on the backs of the legs, thighs or buttocks with the whip – but remember, the whipping is not supposed to be painful or to cause suffering.
The "victim" is then expected to give the boy an egg or some chocolate in exchange. For older boys (men) Slivovice, or plum brandy, is the reward and in some areas, each "victim" even ties her own ribbon onto the boys whip.
It sounds sort of like notches on a gun barrel – but it's all in fun and everyone loves it. I guess if you find one who hits too hard you can take it as an indicator that he's not one you'll want to date in the future!?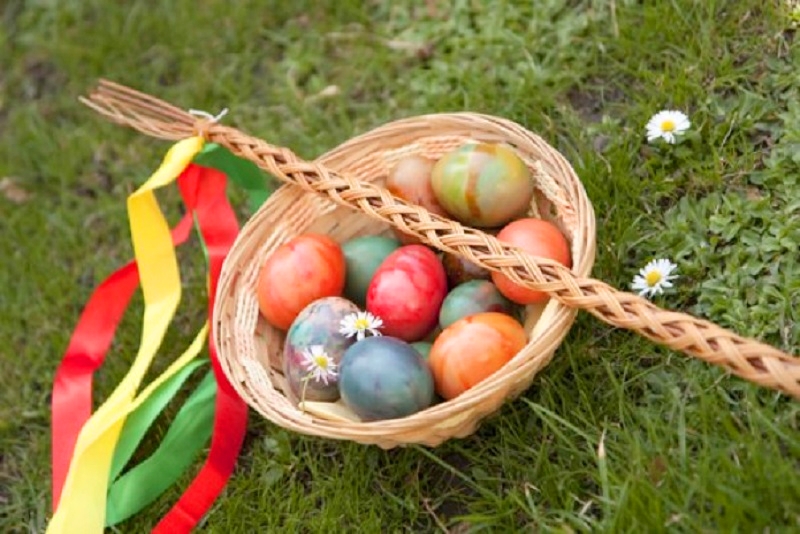 A pomlázka (from pomladit or "to make younger") is a braided whip made from pussywillow twigs. It has been used for centuries by boys who go caroling on Easter Monday and symbolically whip girls on the back of the legs. It is believed that being whipped will ensure that the young woman remains healthy, fertile and literally doesn't "dry out" during the coming year.
In earlier (Pagan) times, boys would make their own pomlázkas and the more twigs they braided, the more difficult they were to braid but they were stronger (ouch!).
A traditional pomlázka consists of eight, twelve or even twenty-four willow rods. It is usually from half a meter to two meters long and decorated with coloured ribbons at the end.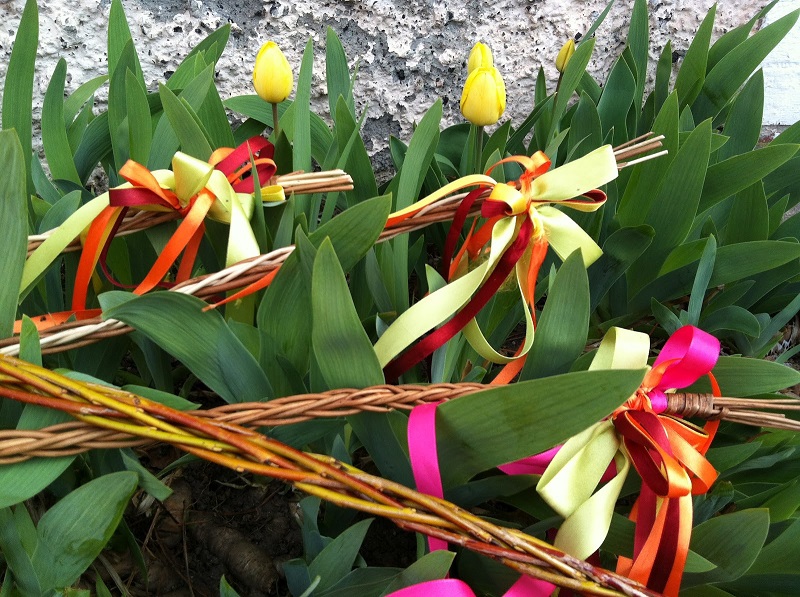 Talented boys will recite an Easter carol before asking for an egg or two and the girl would then reward the boy with a painted egg or candy and tie a ribbon around his pomlázka. As the boys progress through the villages, their bags fill up with eggs and their pomlázkas are adorned with more and more colorful ribbons.
For most young men, the skill of braiding pussywillows is long gone but the custom remains and pomlázkas can be bought in stores and on the streets.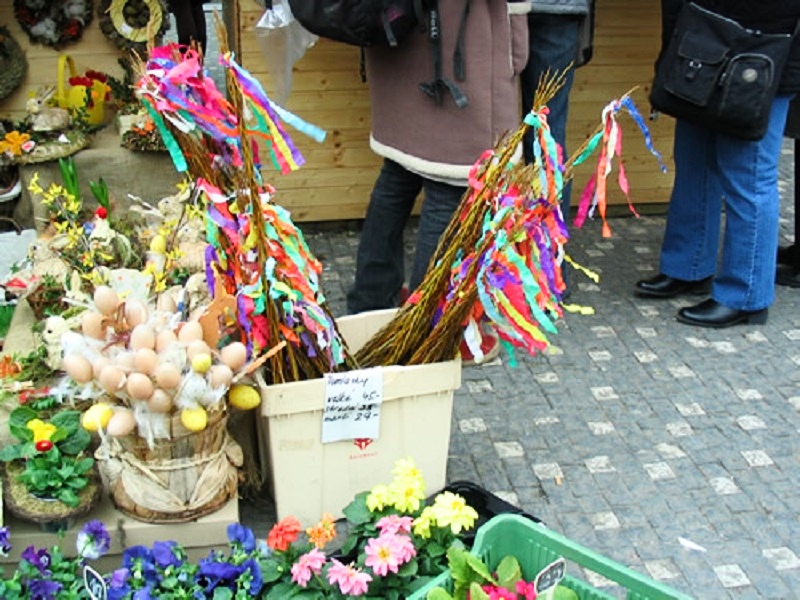 In some regions, the women can get revenge in the afternoon or the following day when they can pour a bucket of cold water on any man. The habit slightly varies across the Czech Republic and Slovakia.
Dousing with Water
Boys will run up to a girl and douse her with water. This has a similar symbolic meaning to the pomlázka, above. It has to do with ancient fertility rites.
We hope you enjoyed our peek into Czech Easter customs and traditions…
Happy Easter! – Veselé Velikonoce!
If you have not yet subscribed to get TresBohemes.com delivered to your inbox, use the form below now so you never miss another post.
---
Remember, we rely solely on your donations to keep the project going.
Become a friend and get our lovely Czech postcard pack.