During the cold days of December, just before Christmas, a huge Christmas tree with millions of lights and street stands with vendors cooking up warm cider are set up in Old Town Square in the heart of Prague. In March something similar happens. Huge Easter egg statues are brought out and placed in all the parks and street stands pop up again to celebrate Easter.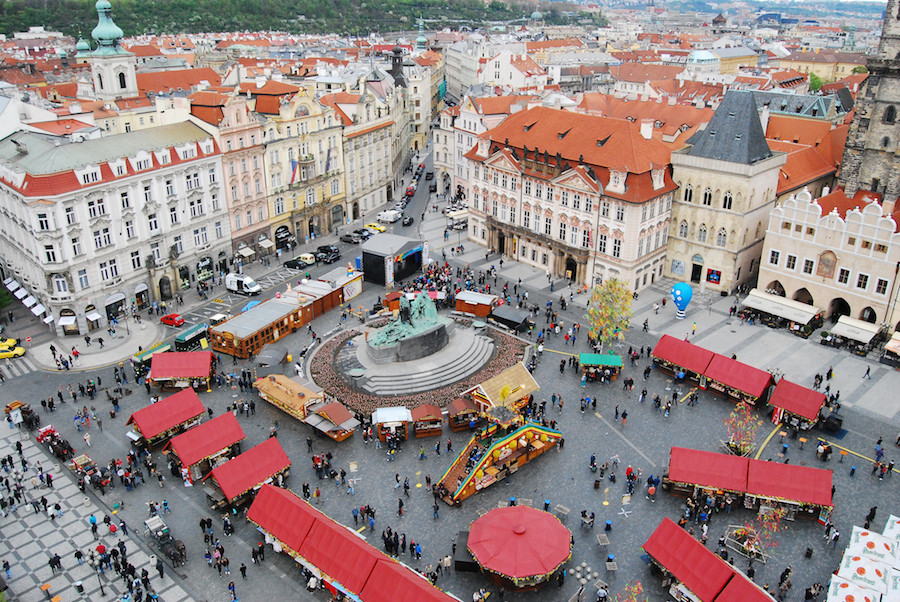 Photo credit: © Alicja Zak
Vendors set up under big colorful tents with ribbons hanging off the edges where they sell hand painted (blue ribbon) eggs, Czech themed Easter decorations, and of course, the sweet smelling trdelníks. They bring donkeys, goats, and various types of farm animals into a barn where children can buy food and feed them.[/caption]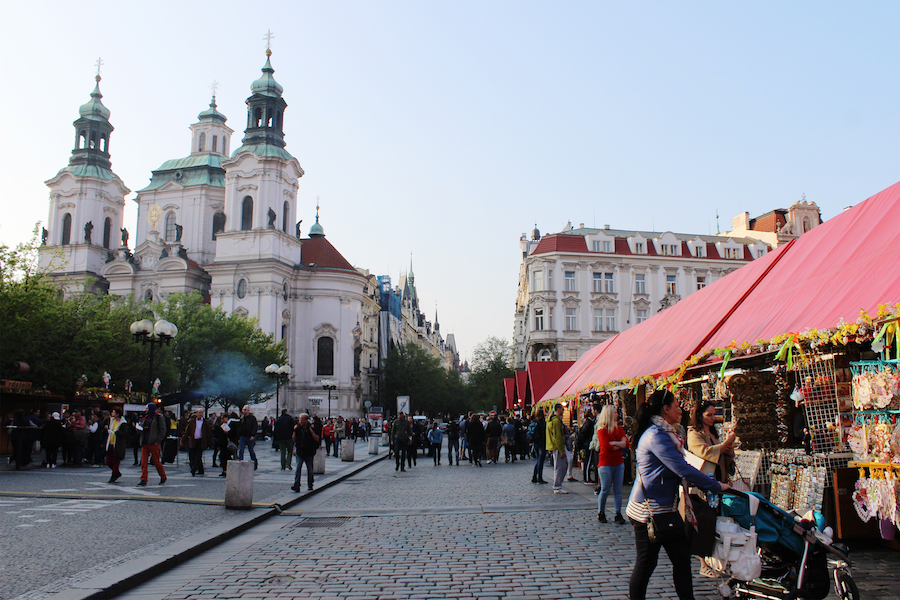 In the center of the square are always groups of people dancing to the joyful sounds of folk music and passing around big steins of beer. Following tradition, on the morning of Easter Czech men will chase women and spank them on the butts with long braided willow sticks with ribbons tied to the ends. This tradition is thought to ensure health and beauty in the new year. The women then dump buckets of water on the men.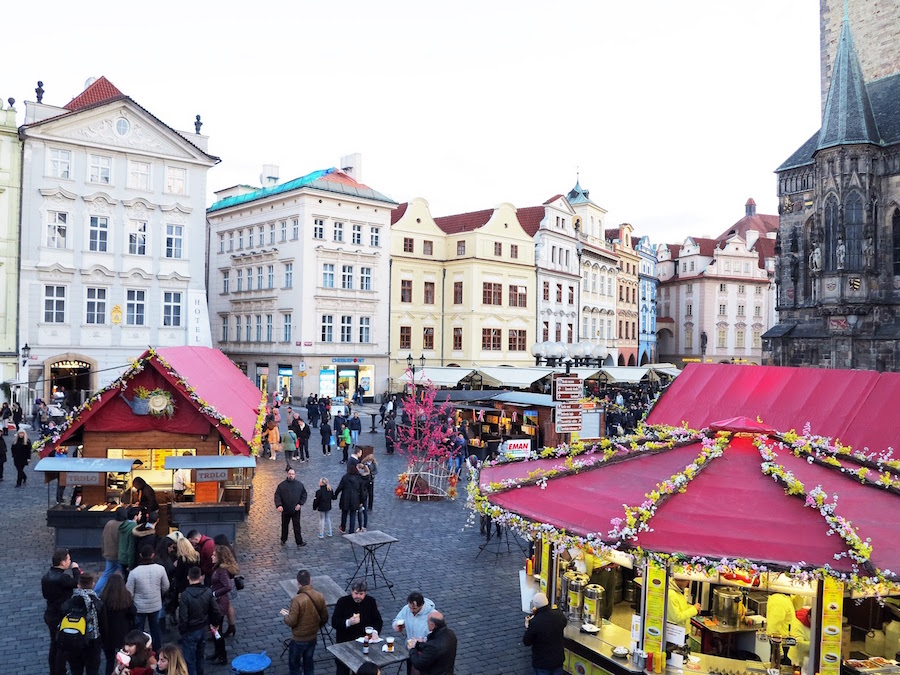 Going to the Easter Market in Prague, whether it be to see the sights or go shopping is enjoyable for everyone from seniors to children. Can't be in Prague for Easter? Get a taste of real Czech tradition with these hand crafted Czech wooden Easter eggs!
If you have not yet subscribed to get TresBohemes.com delivered to your inbox, use the form below now so you never miss another post.
---
Remember, we rely solely on your donations to keep the project going.
Become a friend and get our lovely Czech postcard pack.