There's nothing like a great meal and a good book to go along with it. We think C.S. Lewis had it right when he said that eating and reading are two pleasures that combine admirably. A match made in heaven for bibliophile/foodie and bloggers like us, we've scouted around and found the best ways (and places) to combine reading and eating at some of the best bookstores.
1. The Bookstore Bar & Cafe
1007 1st Ave, Seattle, WA 98104
bookstorebar.com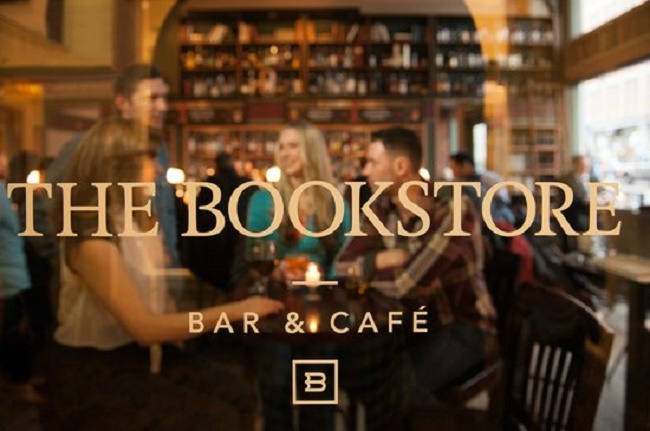 Among the brick walls and shelves lined with books and bottles, you'll find contemporary cuisine and one of the largest selections of scotch and whiskey around — everything you need to eat, drink, read and be merry.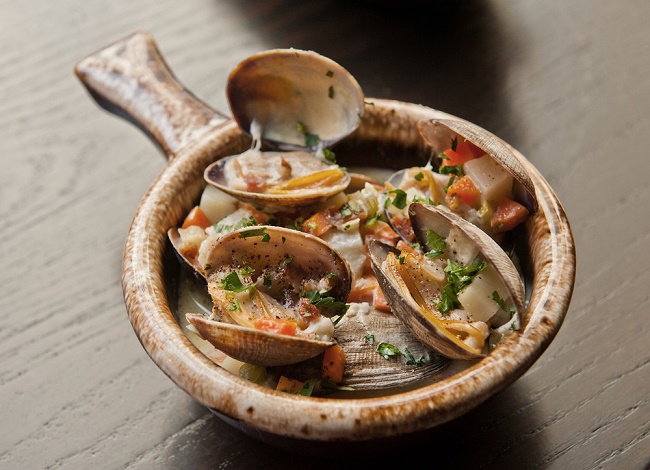 Some novels are best read with a glass of whiskey, served neat, to assist in punctuating long chapters and sweeping narratives. Fortunately, they have a full bar as well serving top shelf spirits.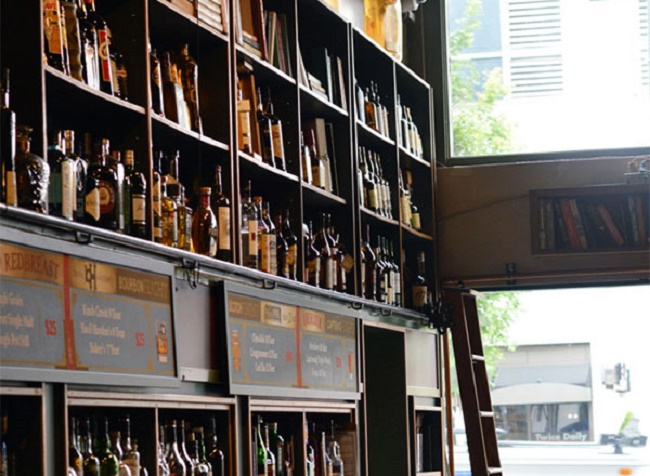 There's just something old-school European and so softly romantic about Bookstore Bar & Cafe, with its chestnut-colored wooden trim around the bar, dim lighting from vintage lamps, an exposed ceiling and accents painted in deep auburn red and forest green.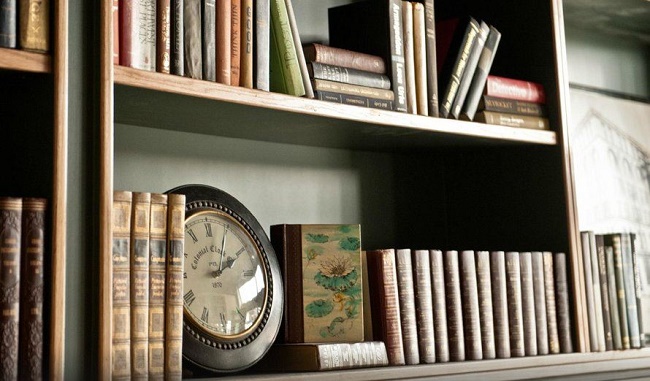 2. The Oxford Exchange
420 W Kennedy Blvd, Tampa, FL 33602
oxfordexchange.com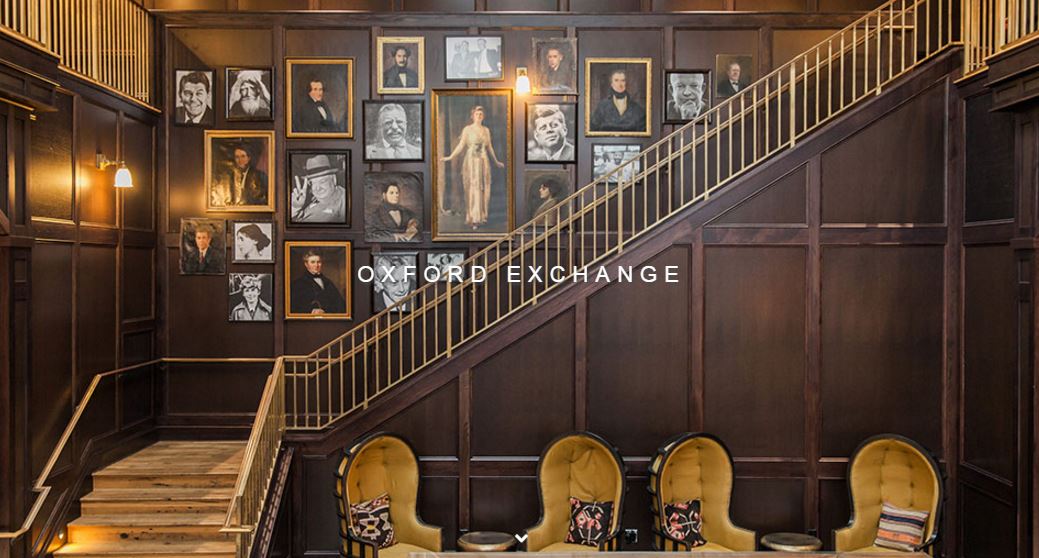 The ambiance is outstanding, and we just love the kick back vibe. Think of it as a Starbucks on steroids. The food is tasty and they offer a brunch option which is a can't miss when in Tampa Bay!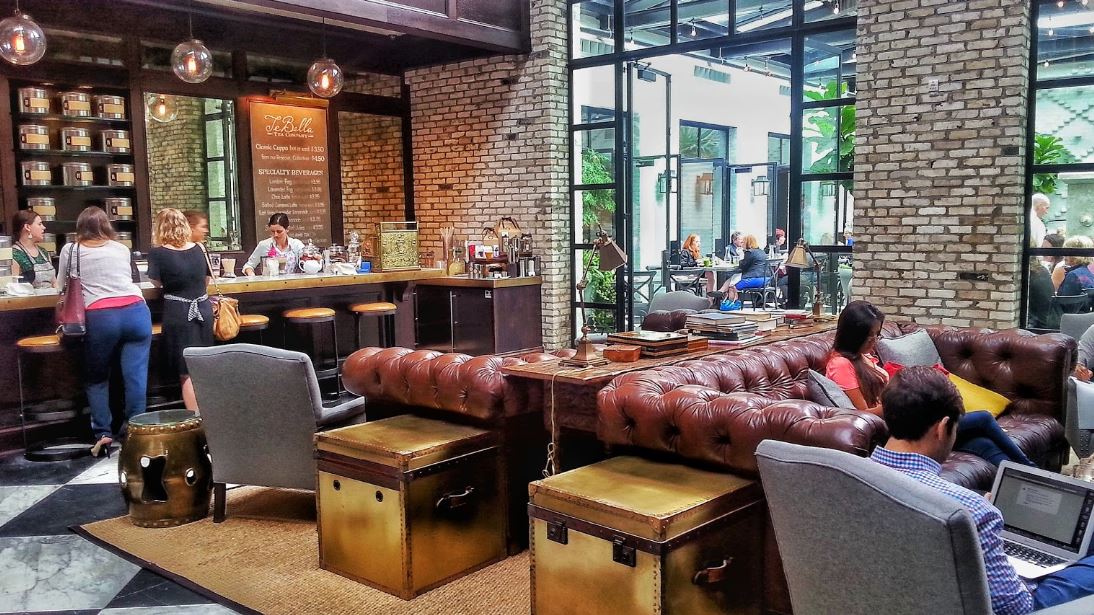 Just make sure to arrive early, enjoy the food and wonderful service, and then get out quickly as it's getting crowded because once it's full it's not our favorite anymore.
But overall, they created an outstanding renovation with sensitive use of authentic materials like marble, thick sliced burled wood, reclaimed brick walls. The place has lots of natural light from floor to ceiling windows.
And the carefully selected books! What a gracious afternoon we spent here and we went home with a bag full!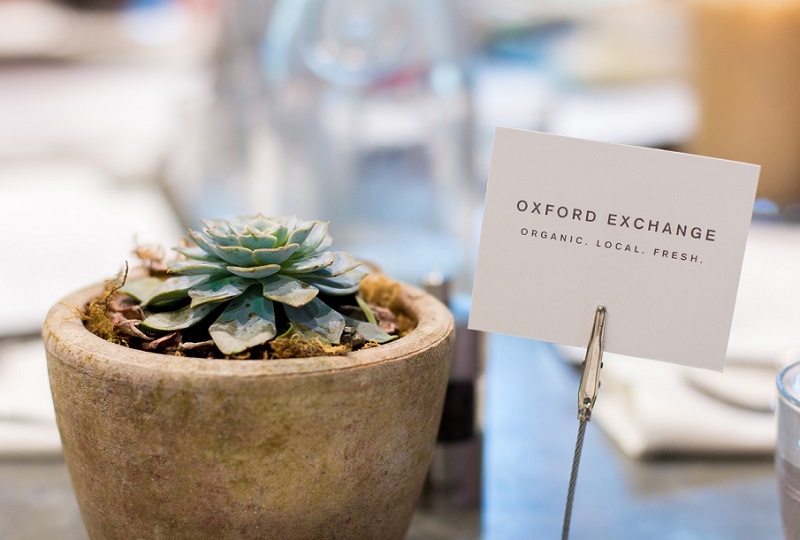 3. Housing Works Bookstore Cafe
126 Crosby St, New York, NY 10012
housingworks.org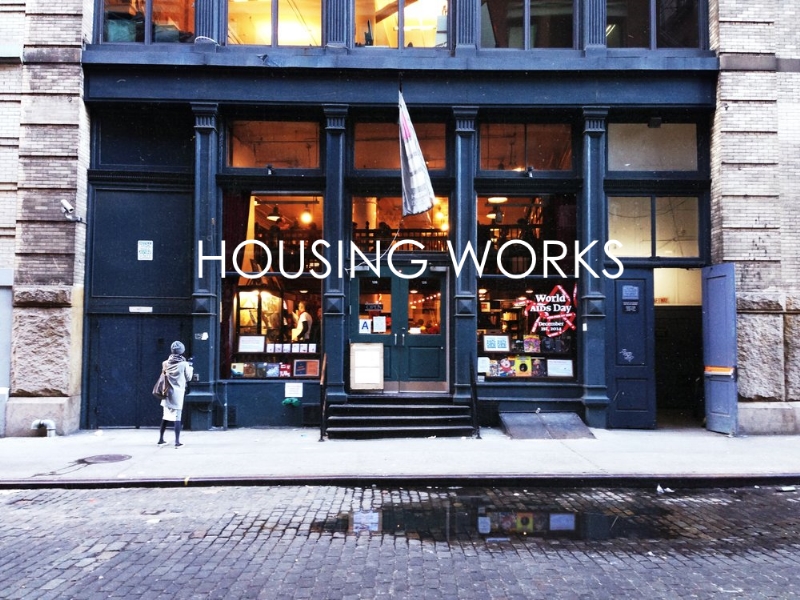 Though it looks bigger from the outside, it's actually a very small and cute cafe with a cozy atmosphere! A good place to go if you want to unwind and read a book with a cup of coffee.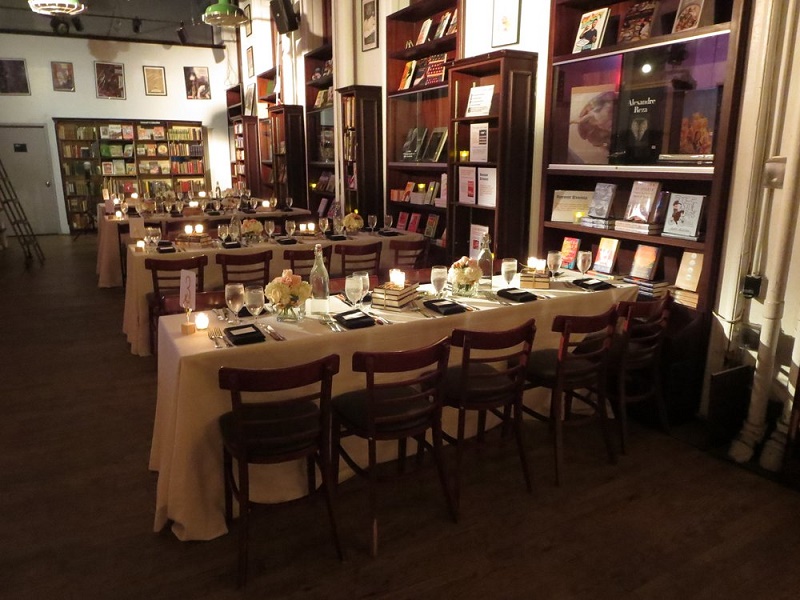 Housing Works is the kind of cozy bookstore that will engender a twinge of nostalgia in even the most gungho of techies. Dark wooden shelves line the atrium-like central room, which features a second-story wrap around. You'll also find rolling ladders integrated in the bookshelves – a favorite of ours!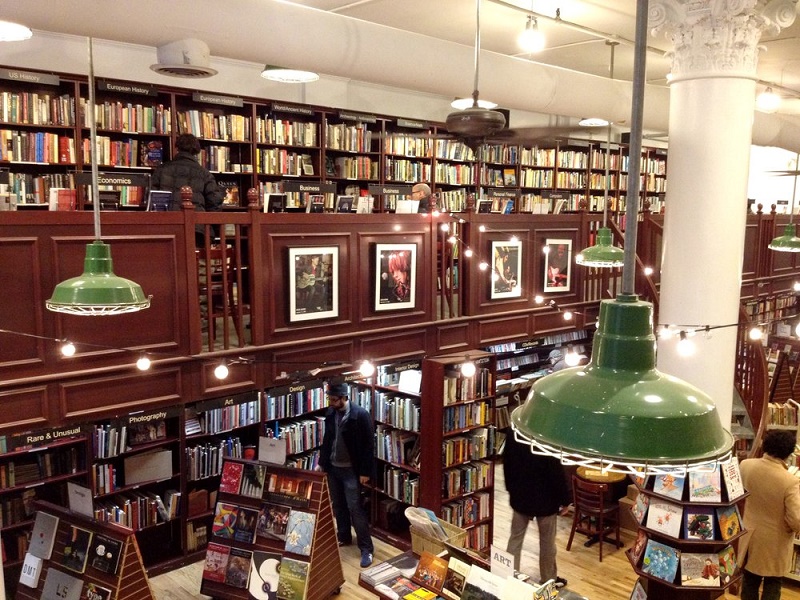 Their cafe menu is simple and prices are good for this part of SoHo, plus it's on a somewhat quiet street and the tables are large enough to actually get some work done. And they are a café that serves intelligentsia coffee (making sure every dollar you spend goes to a great cause), and simple salads and sandwiches.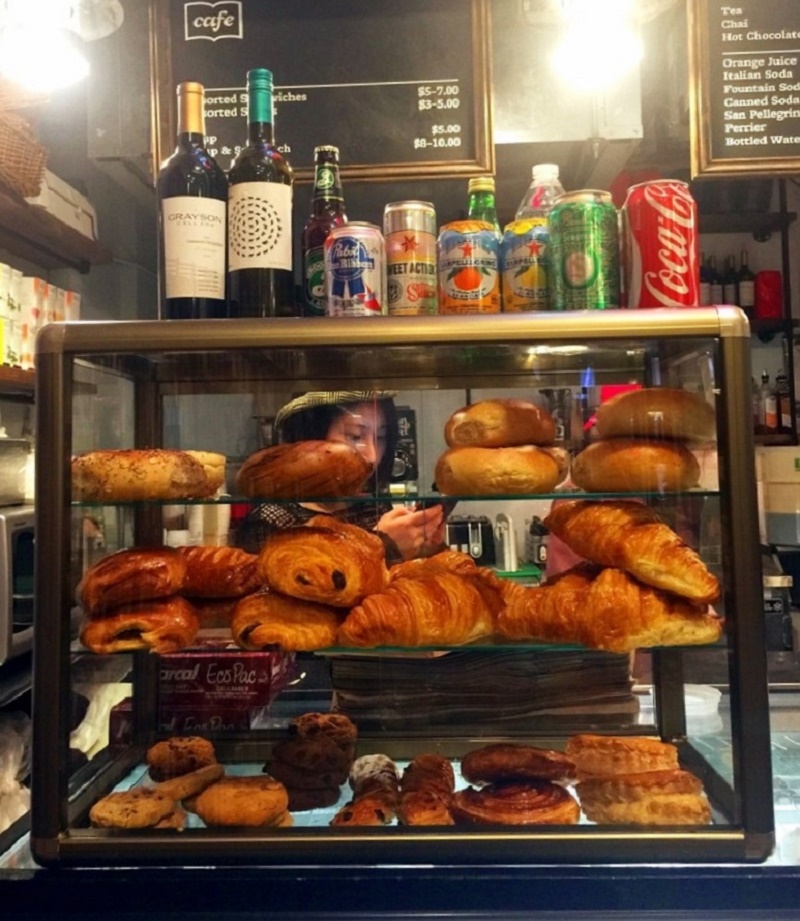 4. Red Emma's
30 W North Ave, Baltimore, MD 21201
redemmas.org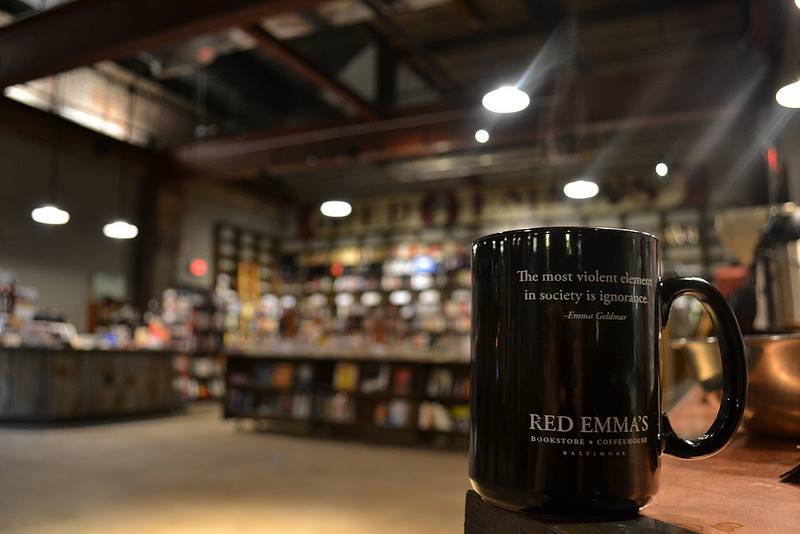 Red Emma's started in 2004, "rising from the ashes of Black Planet Books, a volunteer-run anarchist collective bookstore in Fells Point", and offers a strong emphasis on social justice and community involvement. The bookstore features books on various subjects like feminism, race relations, environmentalism, design.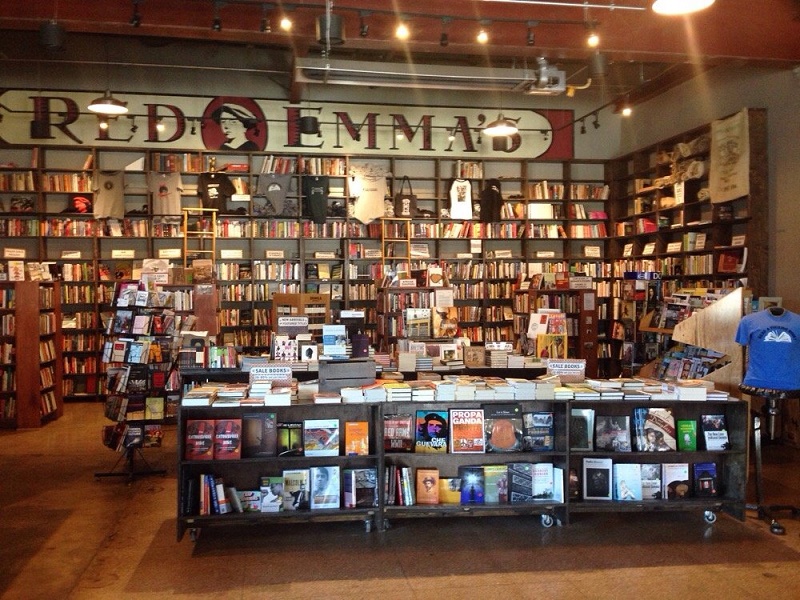 Home of multiple events weekly that are aimed at an intellectual community, and the food they serve is vegan and responsibly sourced.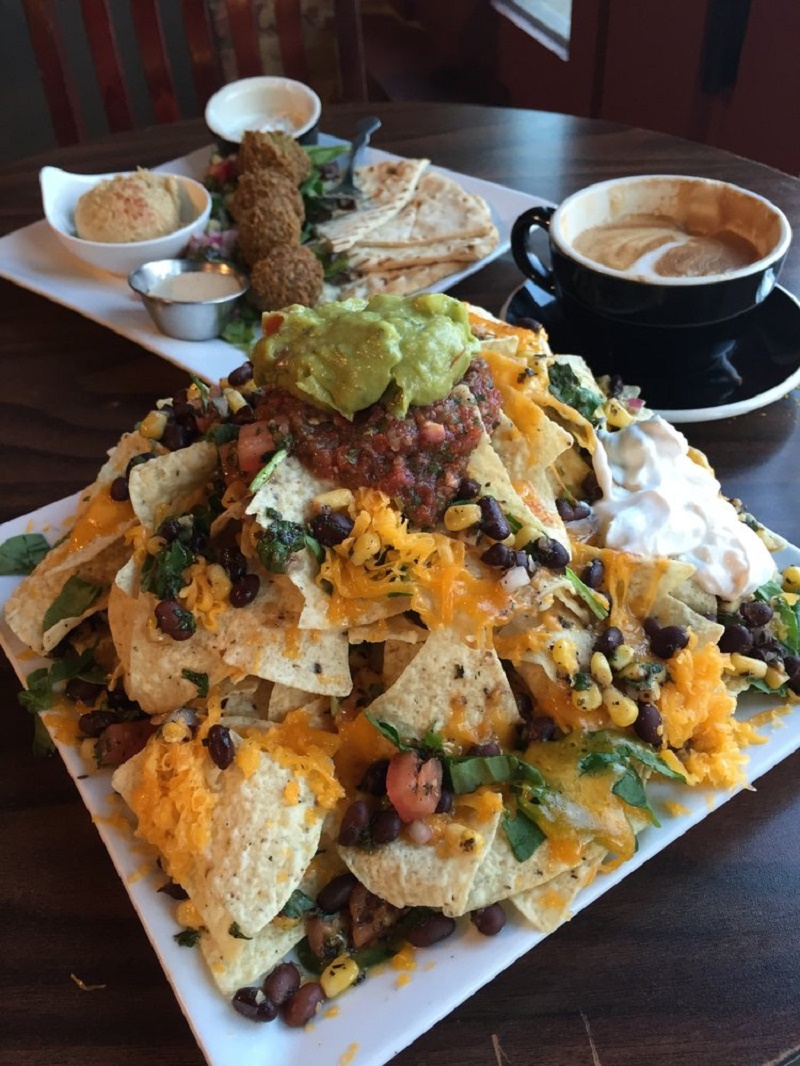 5. Archestratus Books & Foods
160 Huron St, Greenpoint, NY 11222
archestrat.us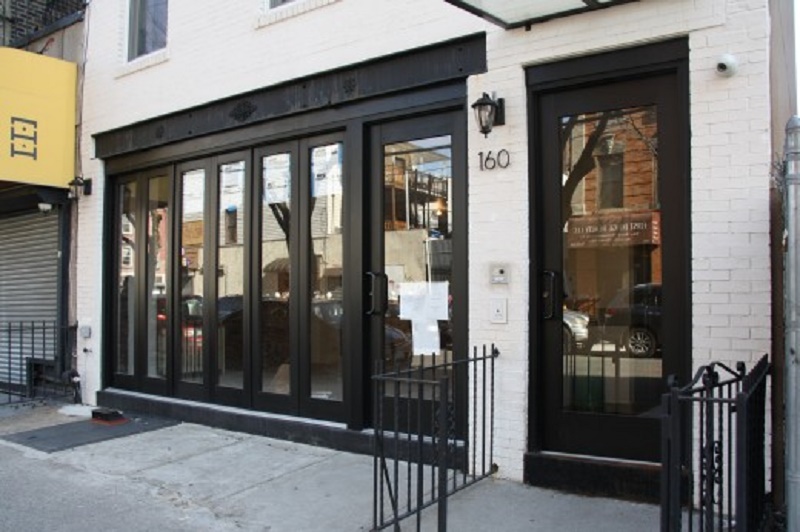 Archestratus Books & Foods is the quaint foodie bookstore you never knew you needed in your life. They carry hundreds and hundreds of books relating to cooking and cuisines of various cultures around the entire world. They are all about hosting guest chefs who cook up samples of their culinary delights.  As for what to expect inside, think Medieval Sicily meeting colorful Mid-Century Modern.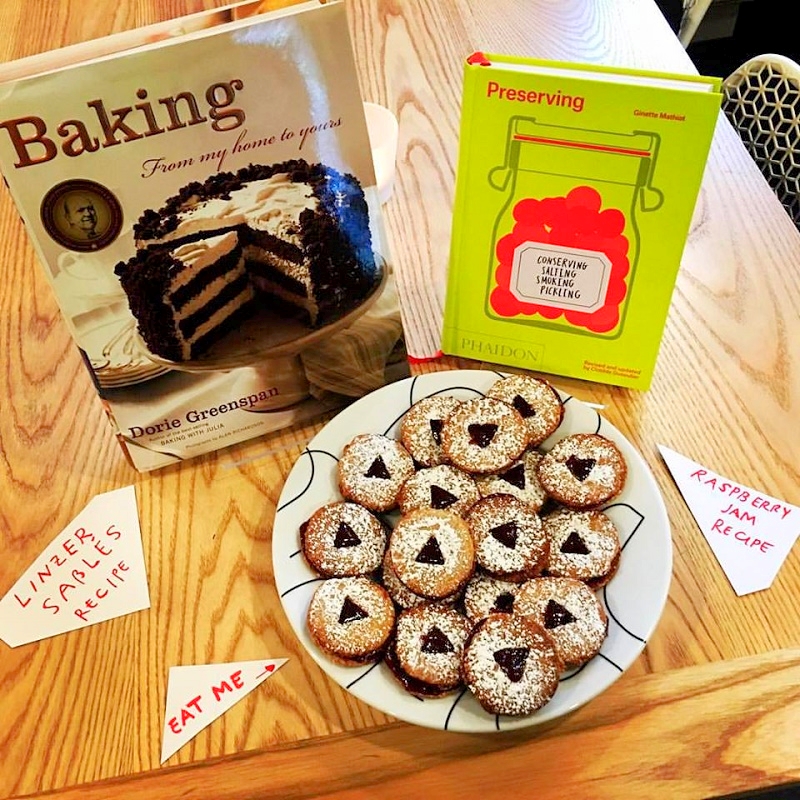 We hear that every item of food in the café is phenomenally delicious – especially the biscuits and pistachio lace cookies. The atmosphere feels like home, filled with warmth, books and yummy food made by a loving relative. The carefully curated cookbooks the present are awesome. They also host small, ticketed dinner parties with many of our culinary heroes!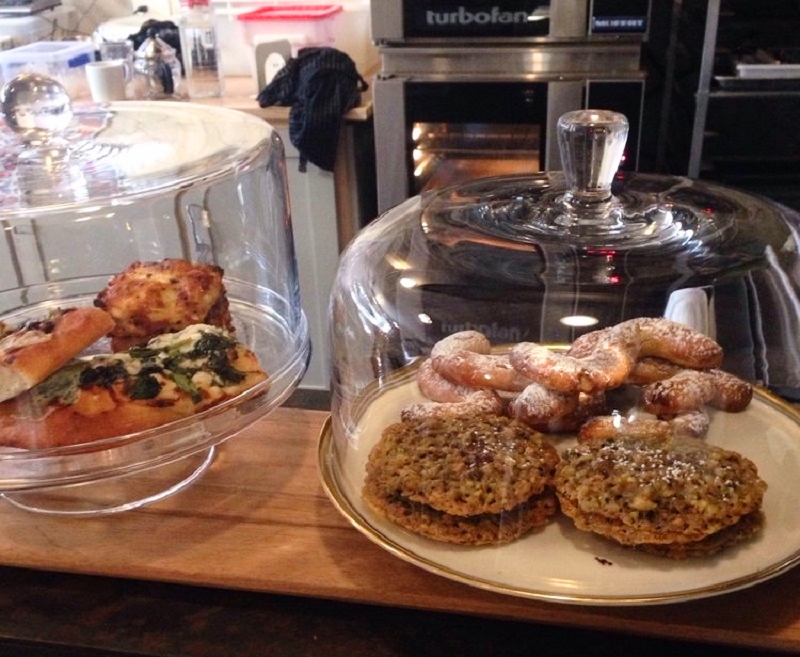 6. City Lights
261 Columbus Ave, San Francisco, CA 94133
citylights.com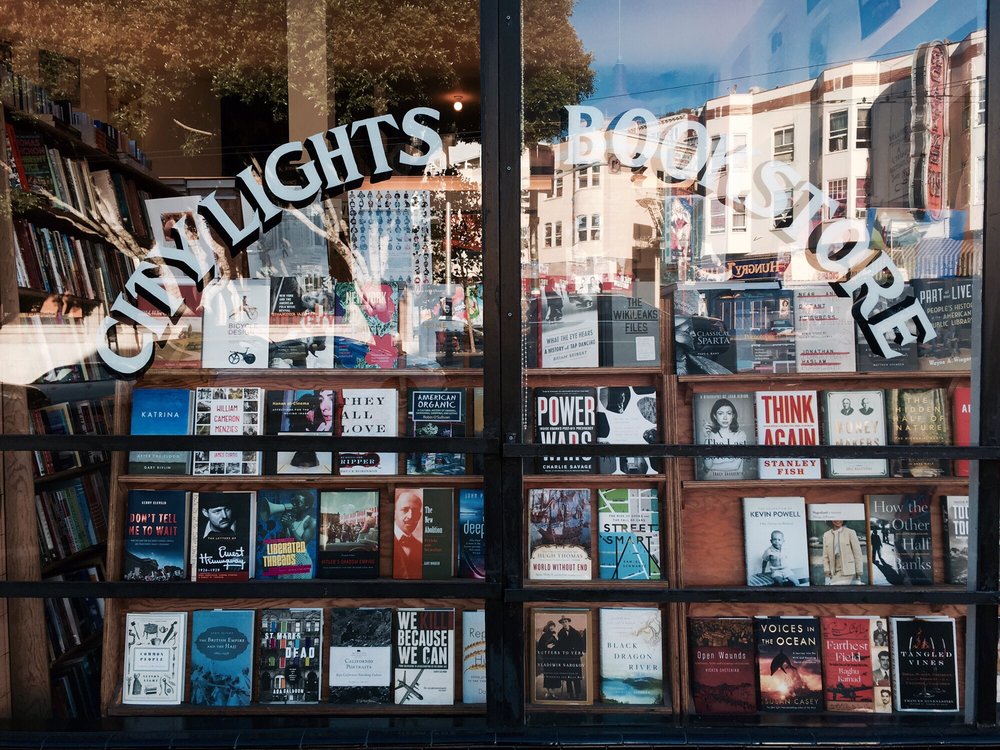 Classic indie bookstore and San Francisco gem. Tucked away in Chinatown amidst a spectacle of neighboring night clubs, bars, trendy coffee shops and eats. It's perfectly grungy yet hip enough to satisfy any book lover's dream. What makes this spot so special? The history hidden behind City Lights and what makes it such a historical landmark.
Jack Kerouac, leader of the Beat Generation who inspired so many greats within the American literary, music and culture scenes has a spot dedicated to him right here… In Jack Kerouac Alley.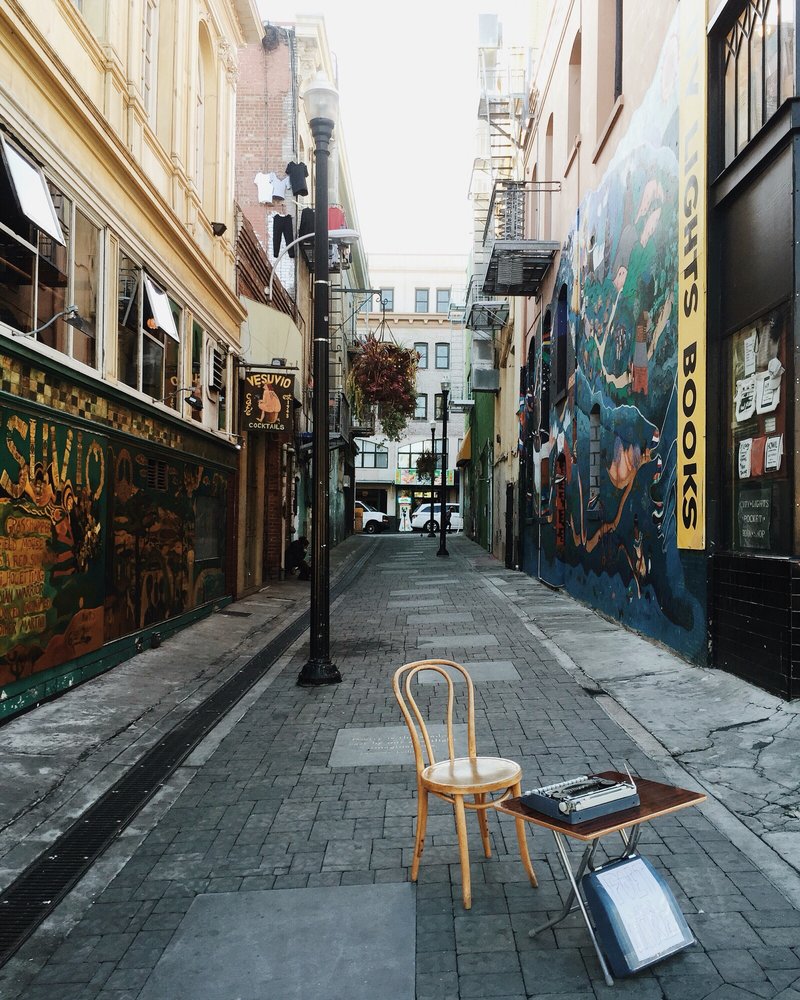 Founded in 1953 by poet Lawrence Ferlinghetti and Peter D. Martin, City Lights is one of the most iconic independent bookstores in the United States. At this time, there is no café, so I cheated by putting them on this list – but how could I not?
Let's get them to serve coffee in the alley!
If you have not already subscribed to get TresBohemes.com delivered to your inbox, please use the form below now so you never miss another post.
---
Remember, we rely solely on your donations to keep the project going.
Become a friend and get our lovely Czech postcard pack.