In 1988 Grete Winton climbed into the attic of her home in Maidenhead, England where she found a scrapbook she had never seen before. The scrapbook contained lists of names, photographs, and multiple addresses. In that scrapbook she discovered something about her husband, Nicholas Winton, which up until that point she had been unaware of.
Nicholas Winton was a British stockbroker who, in the December of 1938, was planning a ski trip to Switzerland for the Christmas Holidays. Before his trip, he received a call from his friend Martin Blake. Blake, who was in Prague as an associate of the British Committee for Refugees from Czechoslovakia, had called Winton to ask him to assist in Jewish welfare work in Czechoslovakia. At that time, Czechoslovakia was in the process of being occupied by Germany. Winton canceled his ski trip and agreed to go to Prague and to help Blake.
Once he arrived in Prague, Winton established an organization which would eventually save the lives and secure the freedom of multiple Jewish children. Operating from a makeshift office in the dining room of his hotel room at the Grand Hotel Europa on Václavské Náměstí, he raised money and found homes for the children.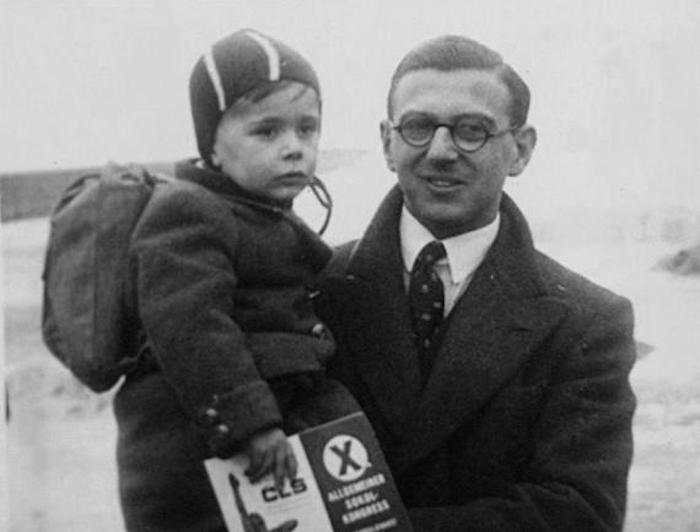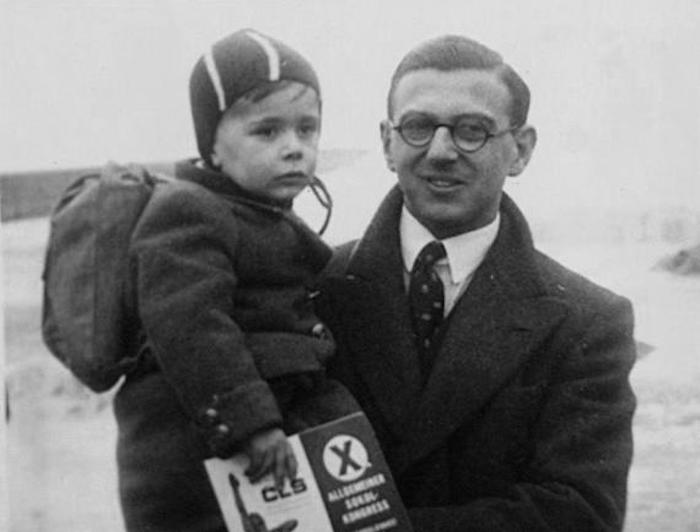 Responsible for eight transports taking children from Prague to Great Britain, Winton
quietly organized the rescue of over 669 children, most of whom were Jewish. He found them homes and provided them with safe passage from Czechoslovakia to Great Britain.
Winton's wife was not the only one who remained ignorant of her husband's unique mission. Winton remained quiet about his involvement in saving lives and it was not until over 40 years later, when his wife discovered her husband's scrapbook detailing his efforts to save the children, that the world found out what he had done for the children of Czechoslovakia.
Since then, he has been honored with a knighthood and the Order of the White Lion, the highest order of the Czech Republic. The Order of the White Lion was presented to him in October of 2014 by Czech President Miloš Zeman.
On September 1st 2009 a statue of Winton was unveiled at the Hlavni Nadrasi in Prague. The statue shows Winton carrying a boy in his arms. A young girl is standing beside him. During commemorative events people come to place flowers and candles at the feet of the sculpture.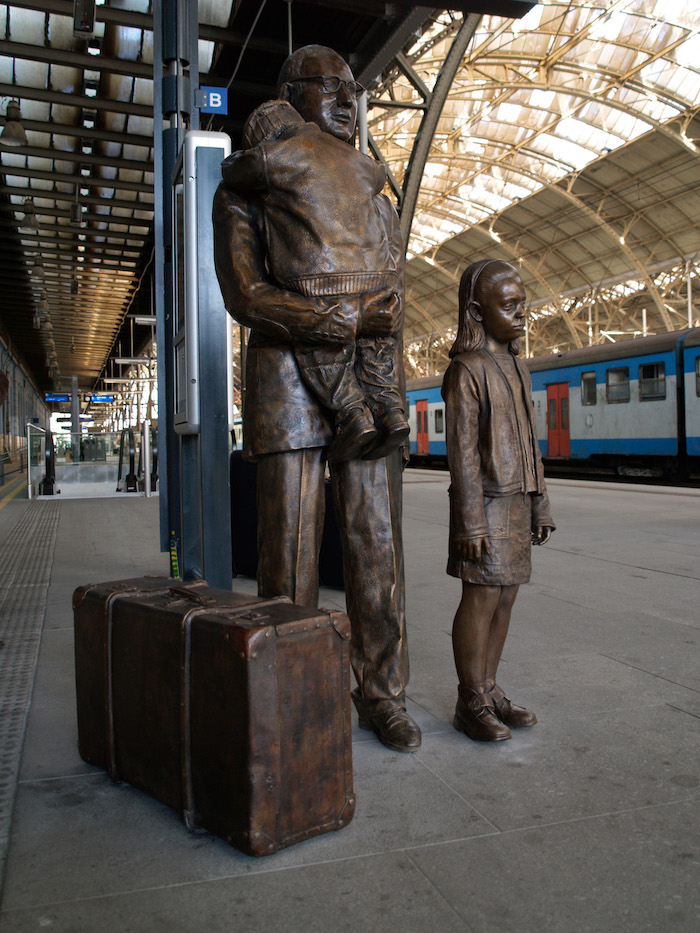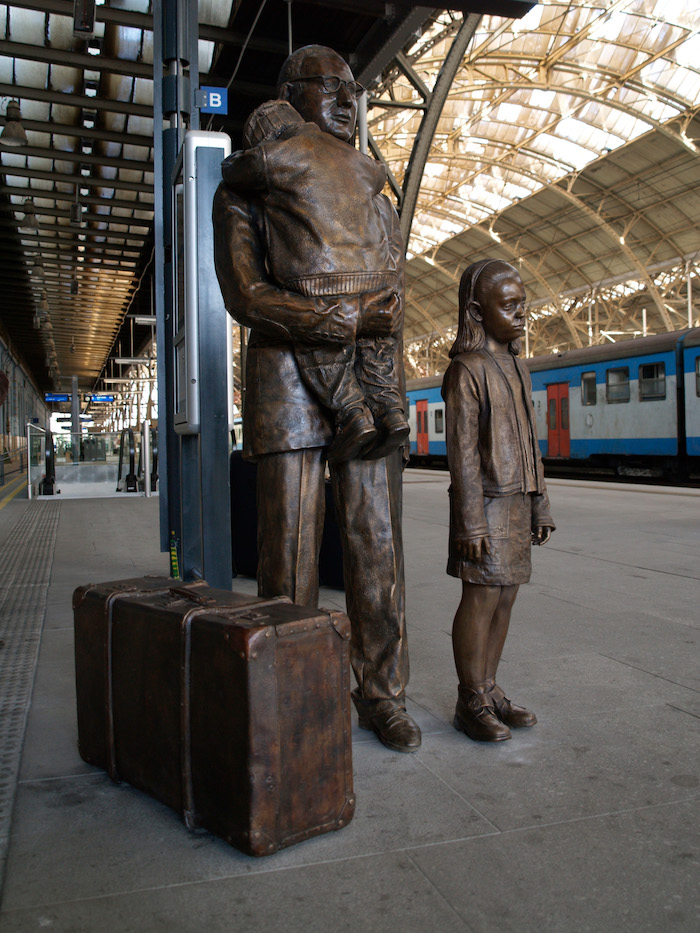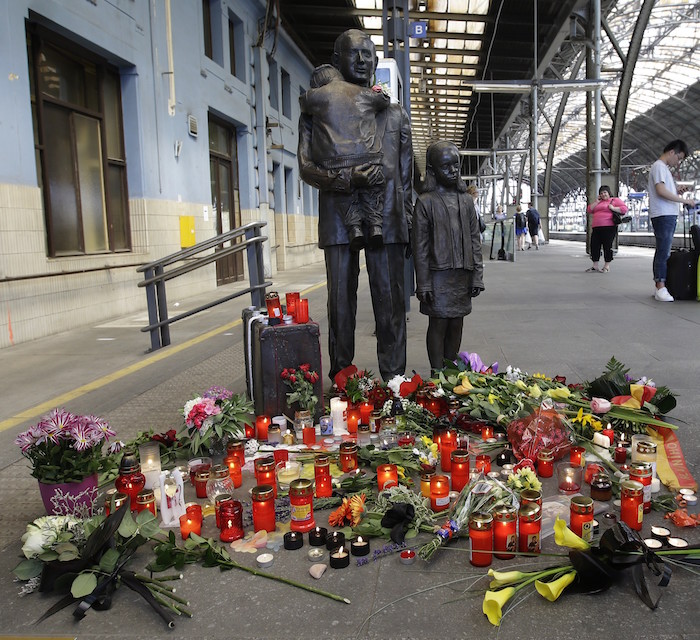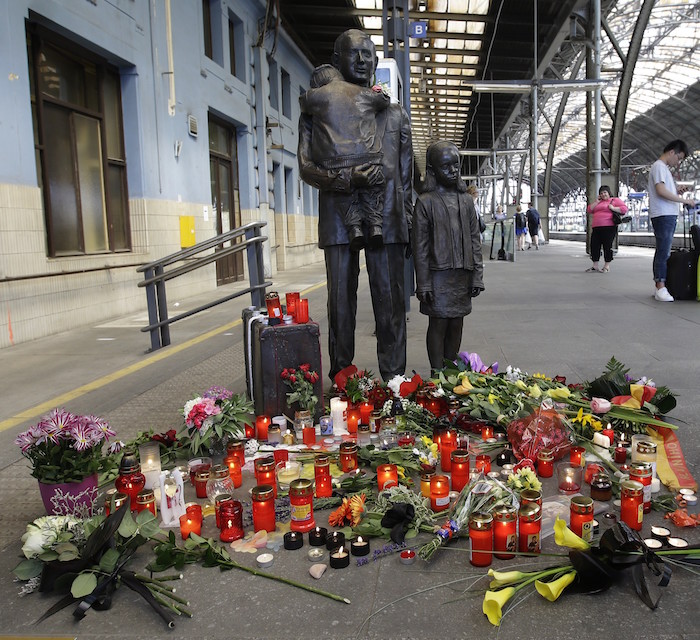 Last year, the Czech post office issued a stamp to honor him. The stamp shows Winton in the foreground. Behind him, some of the children he saved stand before a train, awaiting their departure. He arranged a total of nine trains with children, eight of which made it to Britain. The Ninth could not leave because World War II had started.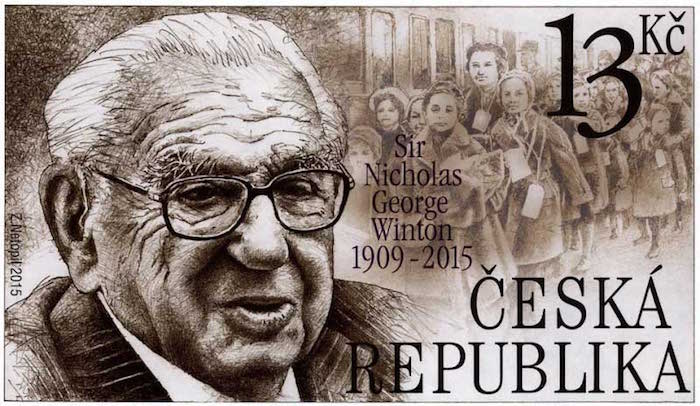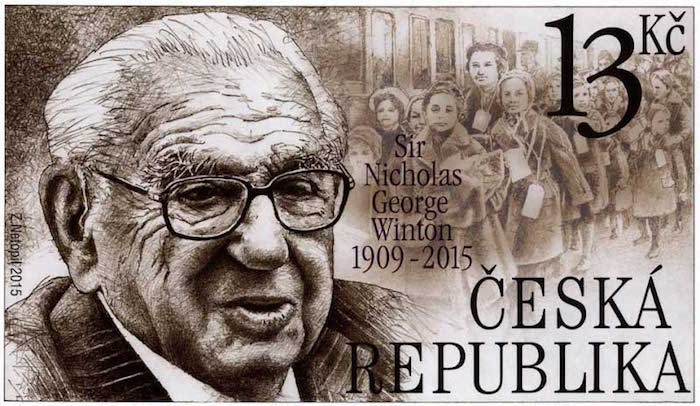 If Nicholas Winton had not secured departure permits from the Germans, entry permits from the British, and arranged for trains to take the children to Britain before the outbreak of the Second World War, the children would have ended up in concentration camps where they would have had a slim chance of surviving.
More recently, Britain issued a stamp to honor him as part of a set honoring British Humaitarians. Issued on March 15th 2016, the stamp shows an elderly Winton and bears a message reading, "Nicholas Winton saved the lives of 669 Kindertransport children."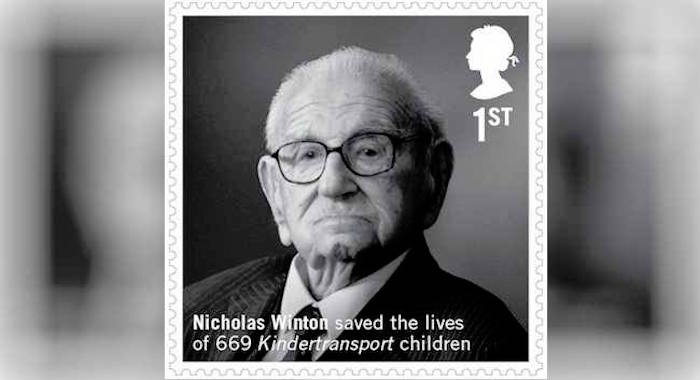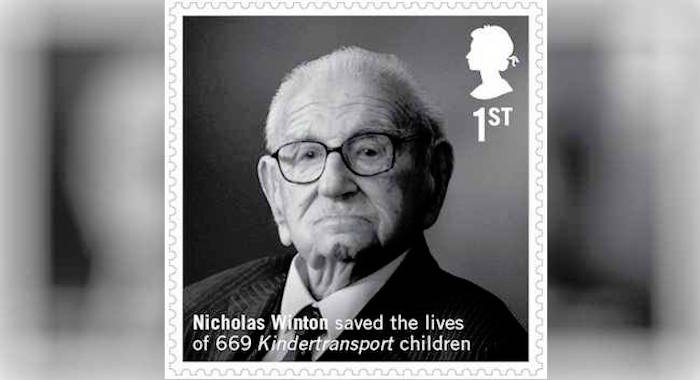 His mission is documented in the documentary The Power of Good: Nicholas Winton.
In the words of Miloš Zeman, he gave Czech children "the greatest possible gift: the chance to live and to be free".
If you have not already subscribed to get TresBohemes.com delivered to your inbox, please use the form below now so you never miss another post.
---
Remember, we rely solely on your donations to keep the project going.
Become a friend and get our lovely Czech postcard pack.