I don't know if Czechs eat quiche.
Frankly, I don't care because we are Czech and we do.
Today I made a light, fluffy and divine quiche with bacon, potatoes, sour cream and smoked gouda cheese. I used store bought pie crusts which made it super fast and easy.
Heaven on earth I tell you… heaven!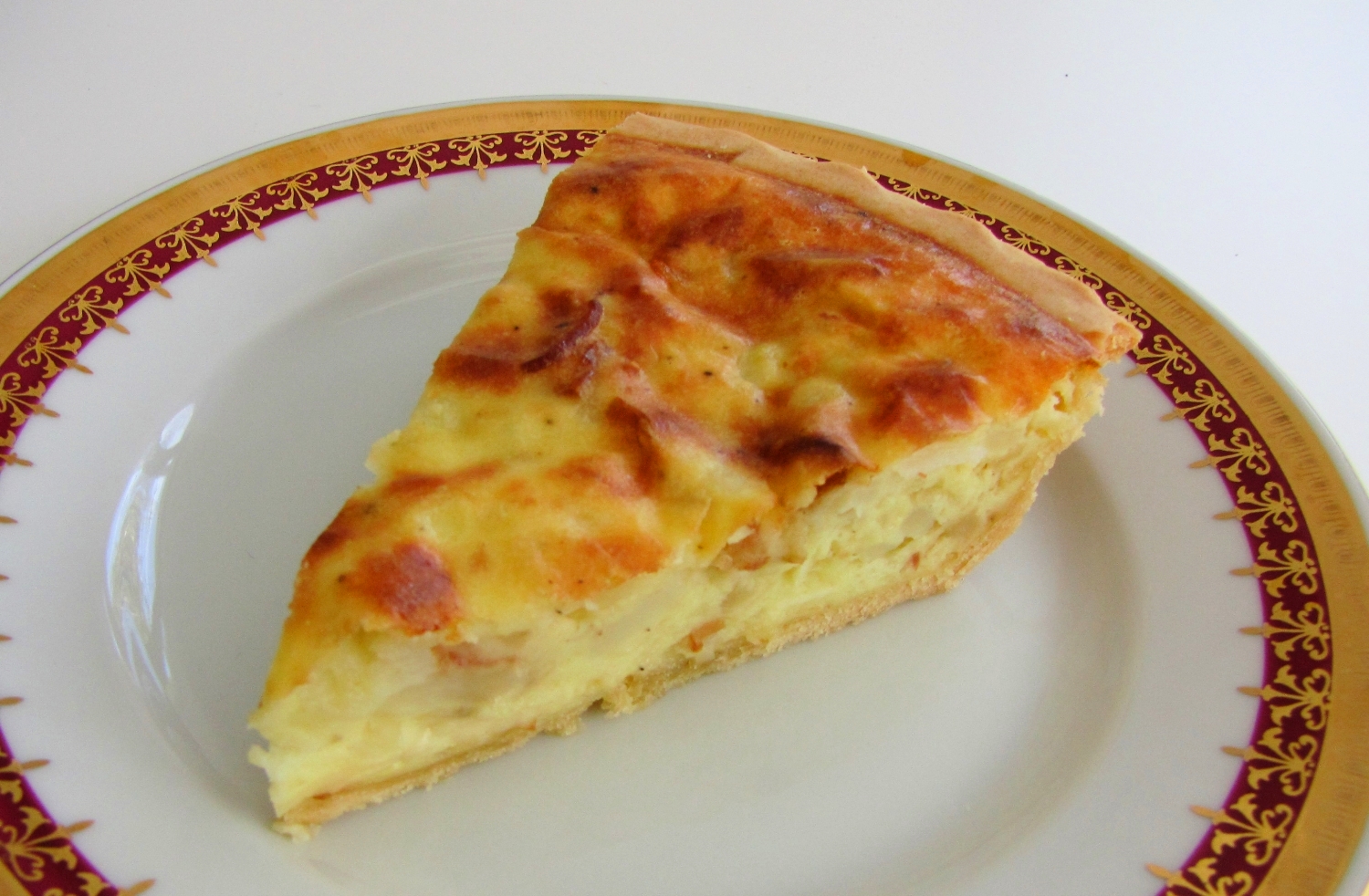 The best part is that you can make two and they are even better the next day or served cold.
Ingredients
6 large potatoes, peeled and sliced on the mandolin
1 onion, chopped fine
1 Tbsp butter
4 eggs
1 cup sour cream
1/2 cup water
Optional seasoning (paprika, thyme, garlic powder, herbes de provence, whatever you like – though it's great plain too!)
8 slices pre-cooked bacon
1 cup grated cheese (we like swiss, gruyere or smoked gouda)
salt and pepper to taste
2 freezer crusts (not the deep dish, the regular ones)
Directions
Pull out the crusts and set them aside to that a bit.
Boil the potatoes for 15 minutes and drain well and empty into large bowl.
Meanwhile, beat the 4 eggs and 1 cup sour cream with the 1/2 cup water.
Add the chopped bacon and seasoning (if you are using it) and fold over to incorporate all ingredients.
Pour the beaten egg mixture over the potato mixture and stir in 3/4 of the cheese.
Try not to over mix.
Place the rest of the cheese equally on the bottom of the pie crusts.
Split the mixture into the two pie crusts. It should fill them perfectly.
Place crusts on large pan in oven and bake 30-35 minutes or until quiches begin to get golden.
Delicious!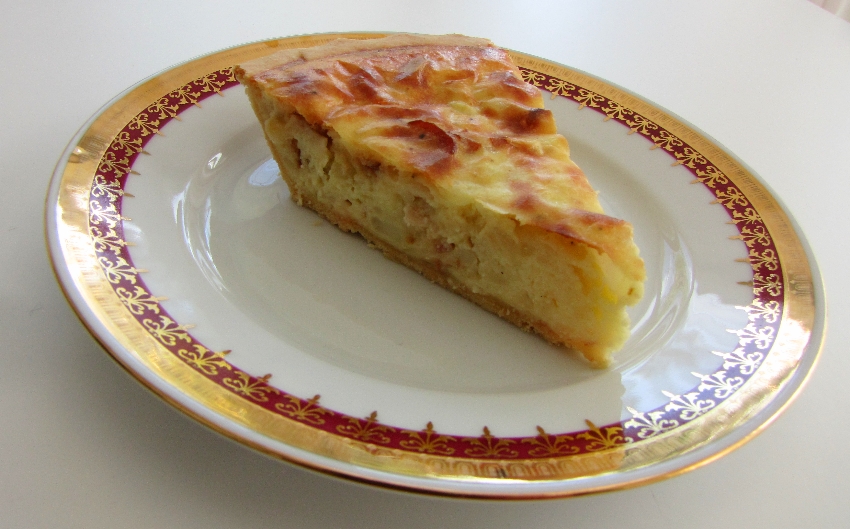 Dobrou Chut!
If you have not already subscribed to get TresBohemes.com delivered to your inbox, please use the form below now so you never miss another post.
---
Remember, we rely solely on your donations to keep the project going.
Become a friend and get our lovely Czech postcard pack.