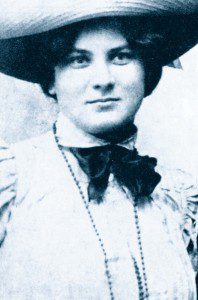 Marie Majerová was a Czech born novelist and journalist who started her career at the young age of sixteen as a servant in Budapest. She later traveled to Paris, Prague, and Vienna to pursue her learnings and indulge in her passion for writing.
In 1907 Marie published her first real book, a collection of stories called Povídky z Pekla a Jiné also known as Stories from Hell and Other Stories. In most of her writings you can see the influence of her poor childhood, her strong opinions on the working class and on women, as well as her political views.
As a young woman Marie worked for and wrote in The Female Sheet which was a newspaper for communist women. While she wrote, she also worked as a translator from French, German, and Russian.
After her busy years of breaking into the industry Marie went on to write multiple children's books alongside her novels and in 1937 one of her books was turned into a Czech movie. In 1947 another one of her novels was made into a film. This one was called Siréna or The Strike in English and received a Golden Lion at the Venice Film Festival. Altogether Marie was a hardworking woman, and though she is not very well known in the United States, she was a big part of the literary movement in the Czech Republic and throughout all of Europe.
Sources: Novinky
If you have not already subscribed to get TresBohemes.com delivered to your inbox, please use the form below now so you never miss another post.
---
Remember, we rely solely on your donations to keep the project going.
Become a friend and get our lovely Czech postcard pack.