The colors were primary – painted red, yellow and blue. The shapes were simple, geometric bodies – cylinders, blocks and pyramids.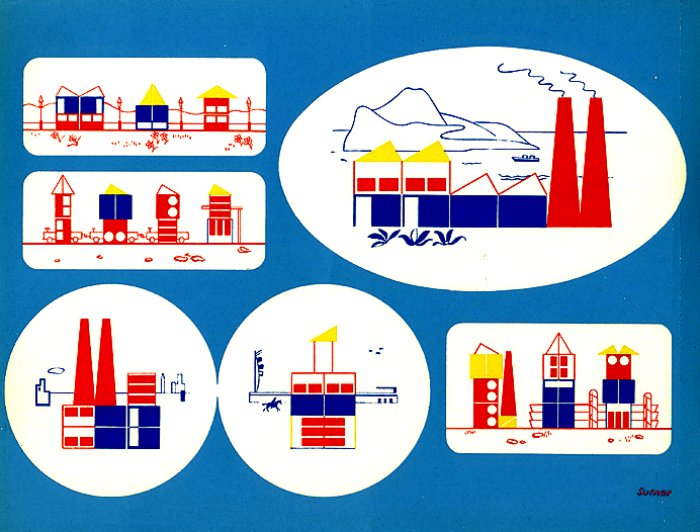 The style could be called Modernism, the Constructivists, Bauhaus, Avantgarde… this was a time of new things, completely different from what we've seen before. Today's he is recognized as the pioneer of information design and information architecture.
"Sutnar is called an apostle of the information age. I think this is his main contribution to world of design and visual arts context. He was the founder of the discipline of information design, which was new in the 1940s and 1950s, and he anticipated the information age. He wrote about it already in the 1940s. He was really not only a thinker but also a strategist of information organisation and visualisation." – Iva Knobloch, Museum of Applied Arts in Prague 
The following are images from Ladislav Sutnar's Build the Town, designed in the 1920s.
This famous children's toy was included in MoMA's Century of the Child exhibition.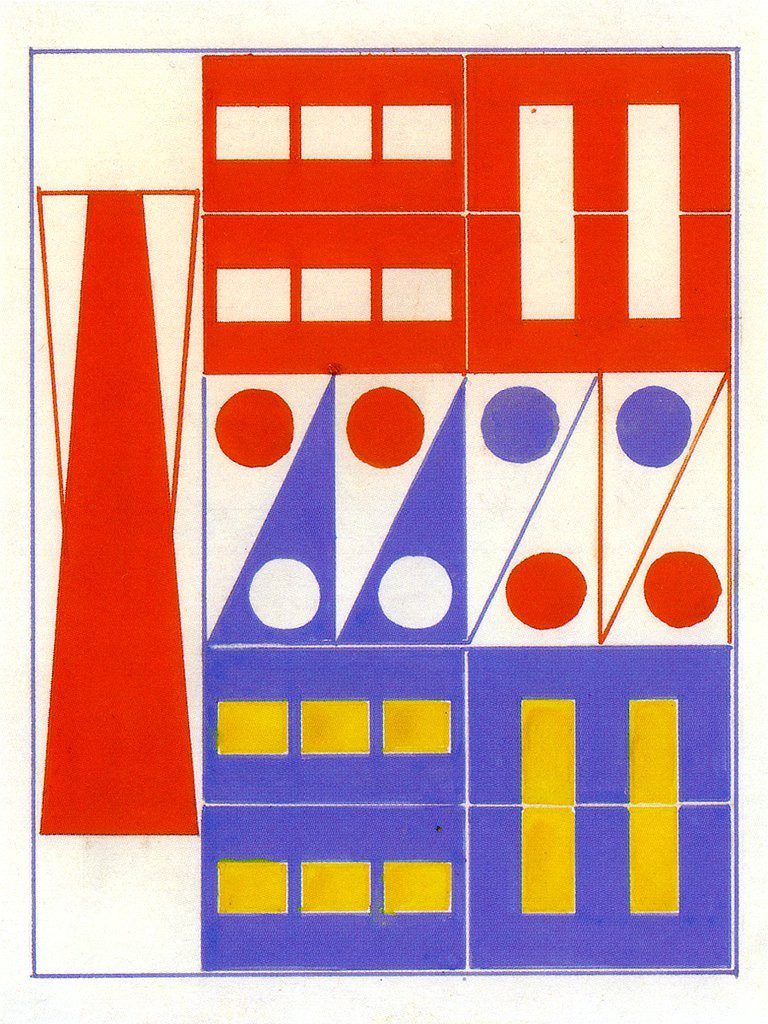 Ladislav Sutnar was born in 1897 in Plzen, Czechoslovakia and died in 1976 in New York. He was a man who designed everything from tea sets to toys, from book covers to information graphics. Some called him the designer from two worlds, or designer in exile. He was one of the most important graphic designers in the Czechoslovak avant-garde movement, instantly recognisable for his use of simple shapes and vivid colours.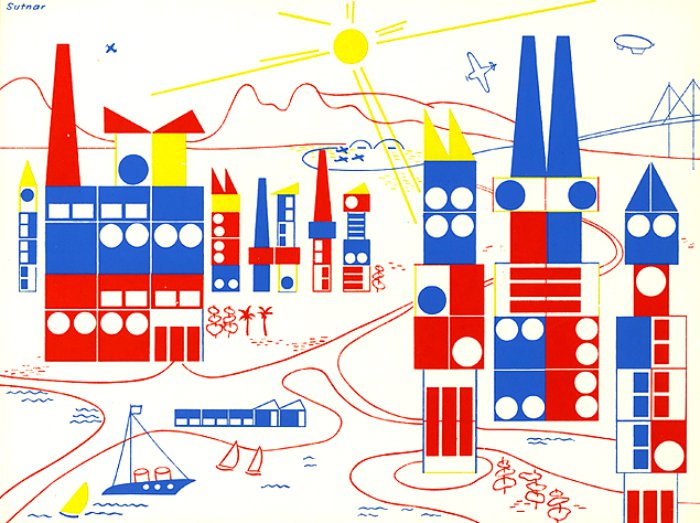 In 1920s and 1930s Prague, he had been one of the leading personalities of the Czech avant-garde, a design shooting star. The press acknowledged Sutnar's toys in 1927 by saying they had "clearly defined shapes and effective colors". That their design was "based on modern theories about education and play, as well as utopian ideas about reforming society".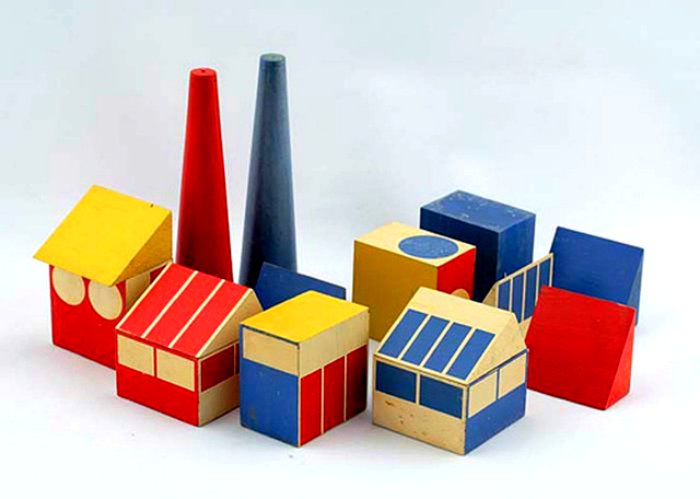 In the years that followed, propagating Czechoslovakian avant-garde applied art and architecture abroad was one of Sutnar's major design focuses. Nowadays this would be referred to as exhibition design or fair trade design.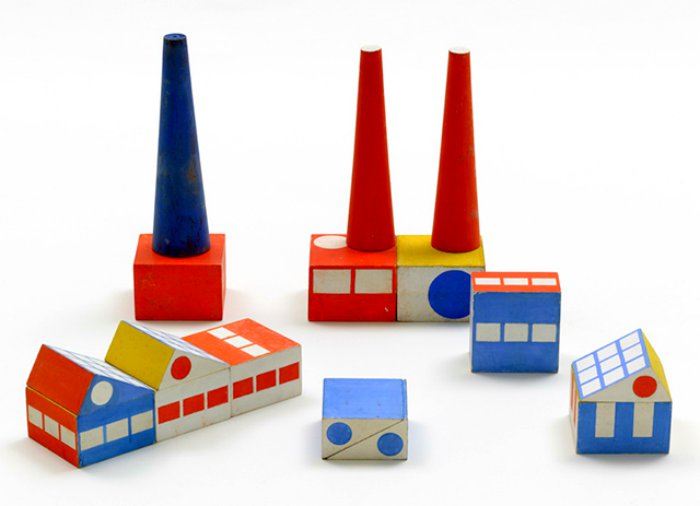 The "Europäisches Kunstgewerbe" (European arts and crafts) exhibition in Leipzig and the international book fair there marked the beginnings, while the highpoints were a presence at the World Fair in 1929 in Barcelona.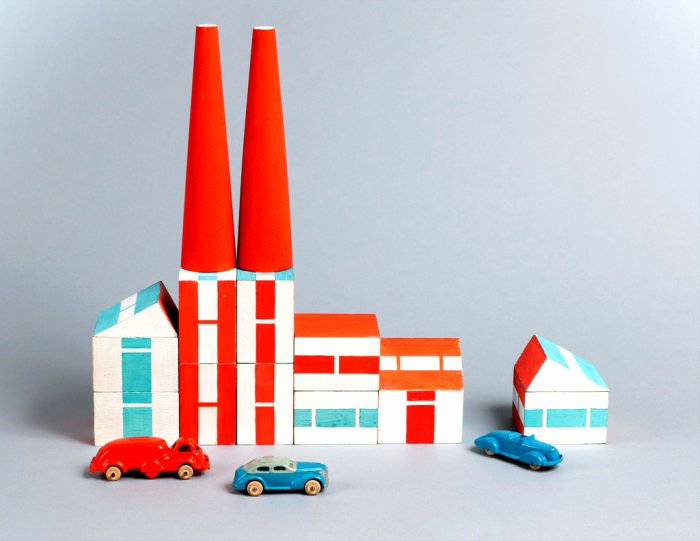 In 1937, at the pavilions at "Exposition International – L'art et la technique dans la vie moderne" in Paris, Sutnar received no less than 14 gold medals, not to mention the Grand Prix.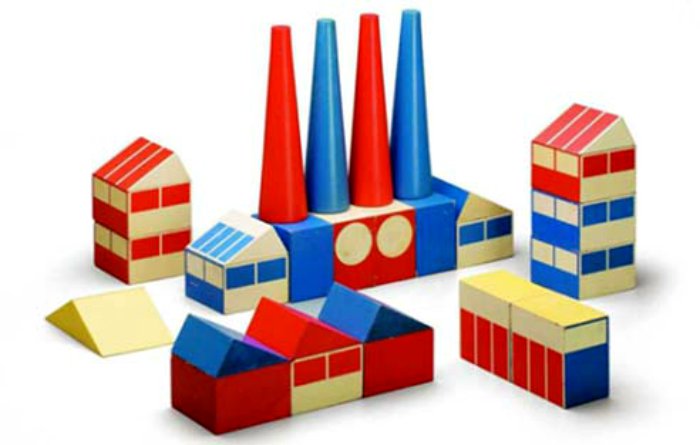 Next, he was to travel to take apart at the Czech pavilion at the World's Fair in the USA in 1939, so on April 14, 1939 he disembarked from an ocean-going liner in New York City. Meanwhile, back at home, his country had been occupied by German troops. So instead of following orders he, together with other high-profile fellow exiles, set about perfecting the interior of the pavilion and on May 31, 1939, the Czechoslovakian exhibition at the World's Fair in New York was officially opened.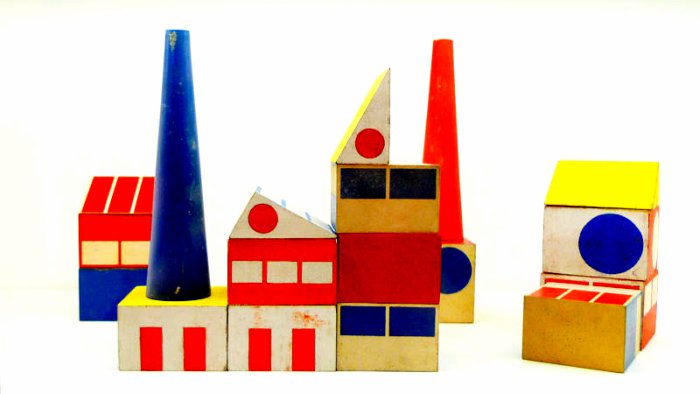 Sutnar went on to become the leading graphic designer for various organizations and institutions associated with Czech exiles in the United States.Sutnar was also a pioneer and one of the most important representatives of New Typography, but we'll focus on that aspect in another post.
Because of his large body of work and the influence it had, a new generation of designers is currently re-discovering Ladislav Sutnar both in his homeland and abroad. And while his toys, porcelain and glass sets were produced massively in Czechoslovakia, his American work was only presented to the Czech public at a retrospective exhibition in 2003, because the Communist regime tried to erase his name from the country's cultural history:
"Officially the name of Ladislav Sutnar had to be forgotten because he collaborated with Czech exiles. He was persona non grata in Communist Czechoslovakia, but his work was never forgotten."
Thankfully, we can all recognize him now.
Sources: MoMA,  Mr. Printables, Waaat, Naked Tour Guide Prague, Cooper Hewitt, False Arms, Die Neue Sammlung,
If you have not already subscribed to get TresBohemes.com delivered to your inbox, please use the form below now so you never miss another post.
---
Remember, we rely solely on your donations to keep the project going.
Become a friend and get our lovely Czech postcard pack.