Looking for a very fast and easy Czech appetizer? Here is a simple and easy 4-ingredient Czech classic, rolovane šunka (rolled ham). It tastes even better the following day.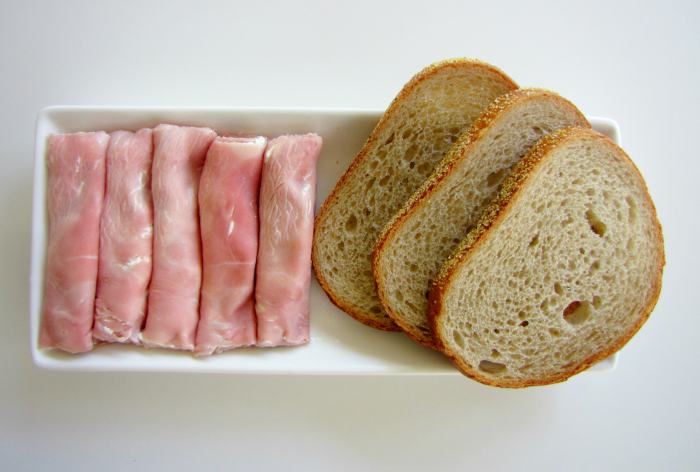 Rolled Ham Appetizer, Czech Style
8 oz. cream cheese
1/4 cup creamy horseradish (or 3 tbsp. grated horseradish)
3 tbsp. milk
sliced ham (the kind from a European deli is best, otherwise use black forest)
2-3 large Polish style pickles, sliced into 8 pieces each, lengthwise
Place the cream cheese and horseradish into a medium sized bowl and beat on low. Depending on how moist your horseradish is you will need to start adding the milk to create a creamy cheese filling. You do not want lumps, but you do not want to make curd either. Adjust mixer speed and add the milk a little at a time until you get a nice consistency.
Place the ham slice on a flat surface and spread some cheese on it. How much depends on your personal taste. Some people like a similar ham/cheese ratio, others like to taste more ham and some other like to taste more cheese. It really depends on what you like.
Spread the cheese all over the ham and then place a pickle slice on the far end. Using the pickle slice as your guide, begin rolling.
If you are planning on serving these on an appetizer dish, you will want to cut off the ends so they are all the same size and the ends look uniform.
These taste best chilled for a few hours before serving. For best results, chill overnight.
These can be dressed up with parsley, tomatoes, more pickles, hard boiled eggs, etc.
I was just hungry and I love these, so I made them plain and then popped them in the freezer for 30 minutes for a fast chill, so nothing fancy here.
When people take a bite, they will be surprised with the pickle inside.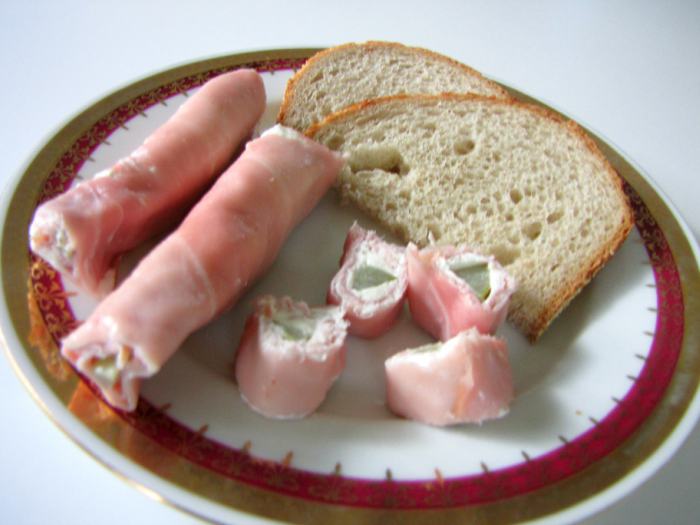 When you keep the cheese a little more stiff and refrigerate overnight, you will be able to get a nice solid pinwheel on the inside. But I was hungry… not time for food art today!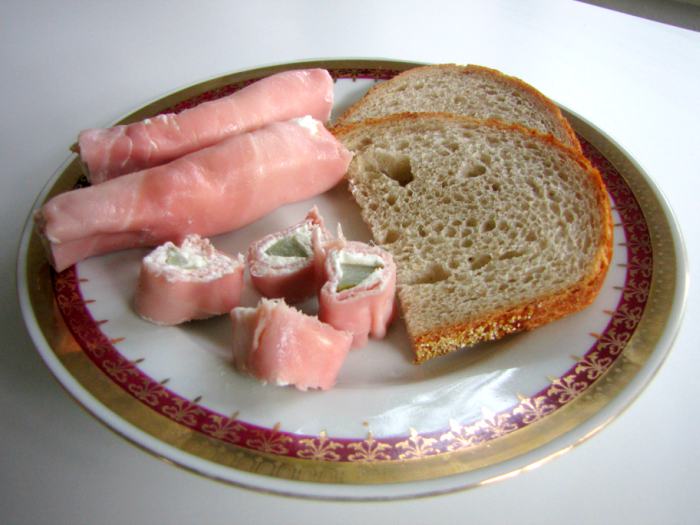 I rolled them up and ate them with my local grocers Jewish Rye. It wasn't the best bread, but it made for a good lunch that tastes like it was from back home…
A quick peek online and there are all sorts of variations as well as ideas on how to arrange and decorate your plates to wow guests. Roll your turkey, chicken, pastrami, salami and proscuitto. Stuff with different veggies or even fruit!
This is just a small sample: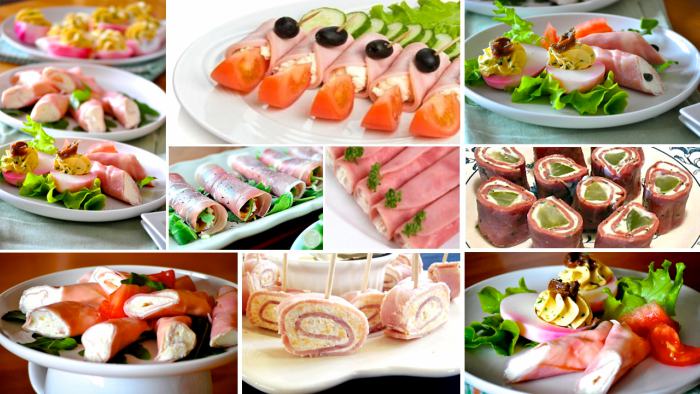 Dobro Chut!
If you have not already subscribed to get TresBohemes.com delivered to your inbox, please use the form below now so you never miss another post.
---
Remember, we rely solely on your donations to keep the project going.
Become a friend and get our lovely Czech postcard pack.