Smooth skin, a muscular jaw line, and a glass of champagne… These are just a few of the things I think of when I hear the name Ermenegildo Zegna. This Italian fashion house specializes in men's luxury clothing, using fabrics such as leather, silk, and wool to create their classic and timeless appeal that has kept men coming back for more since 1910. With over one hundred stores worldwide, the brand is known as the definition of a man whose wardrobe is fitting for all occasions.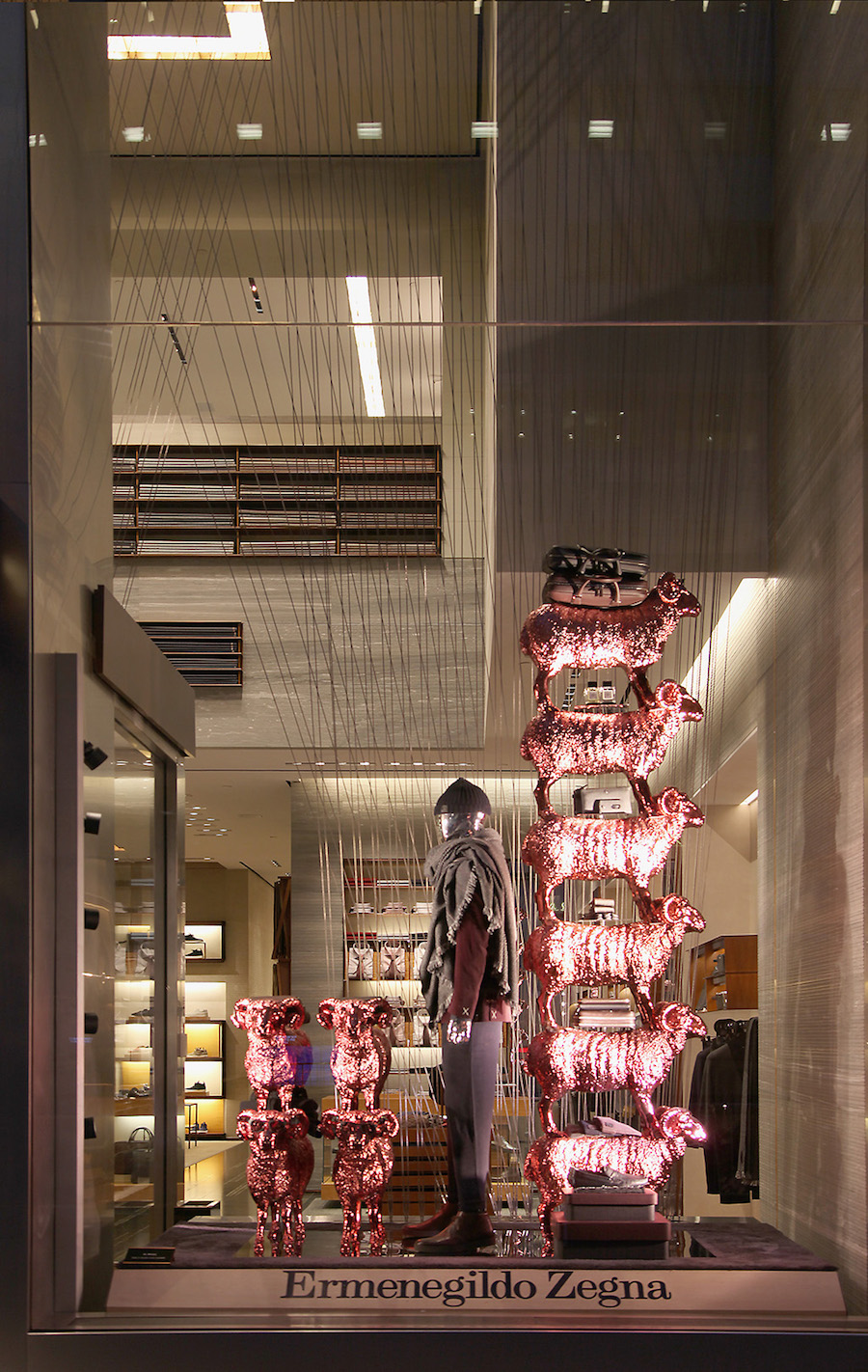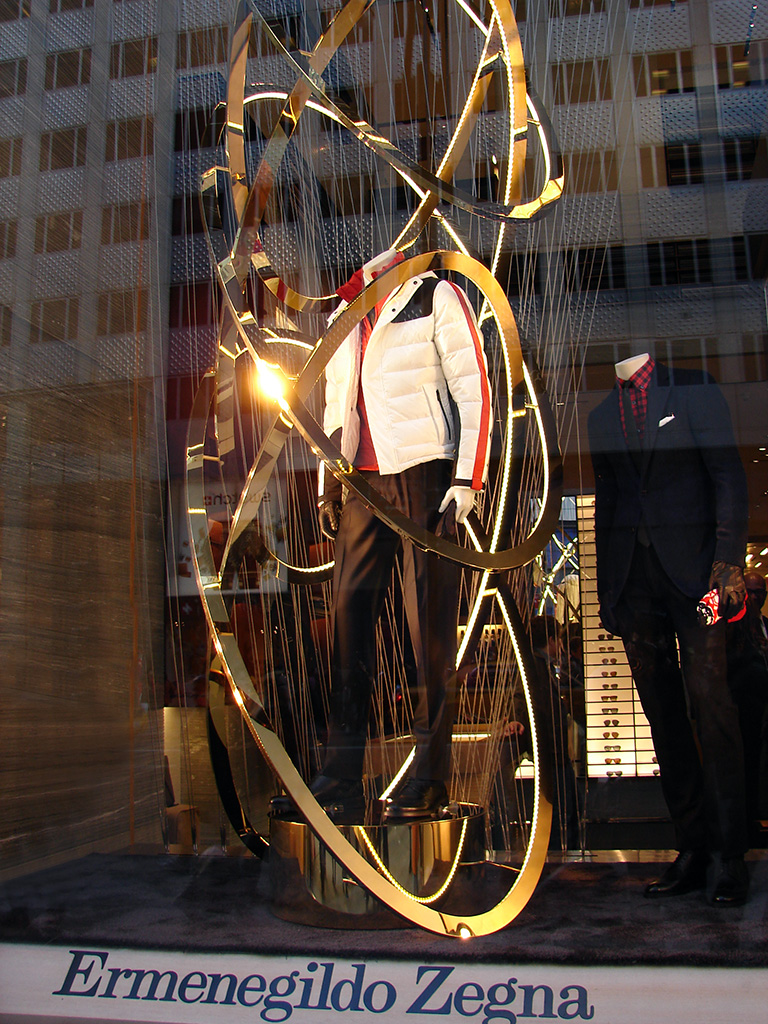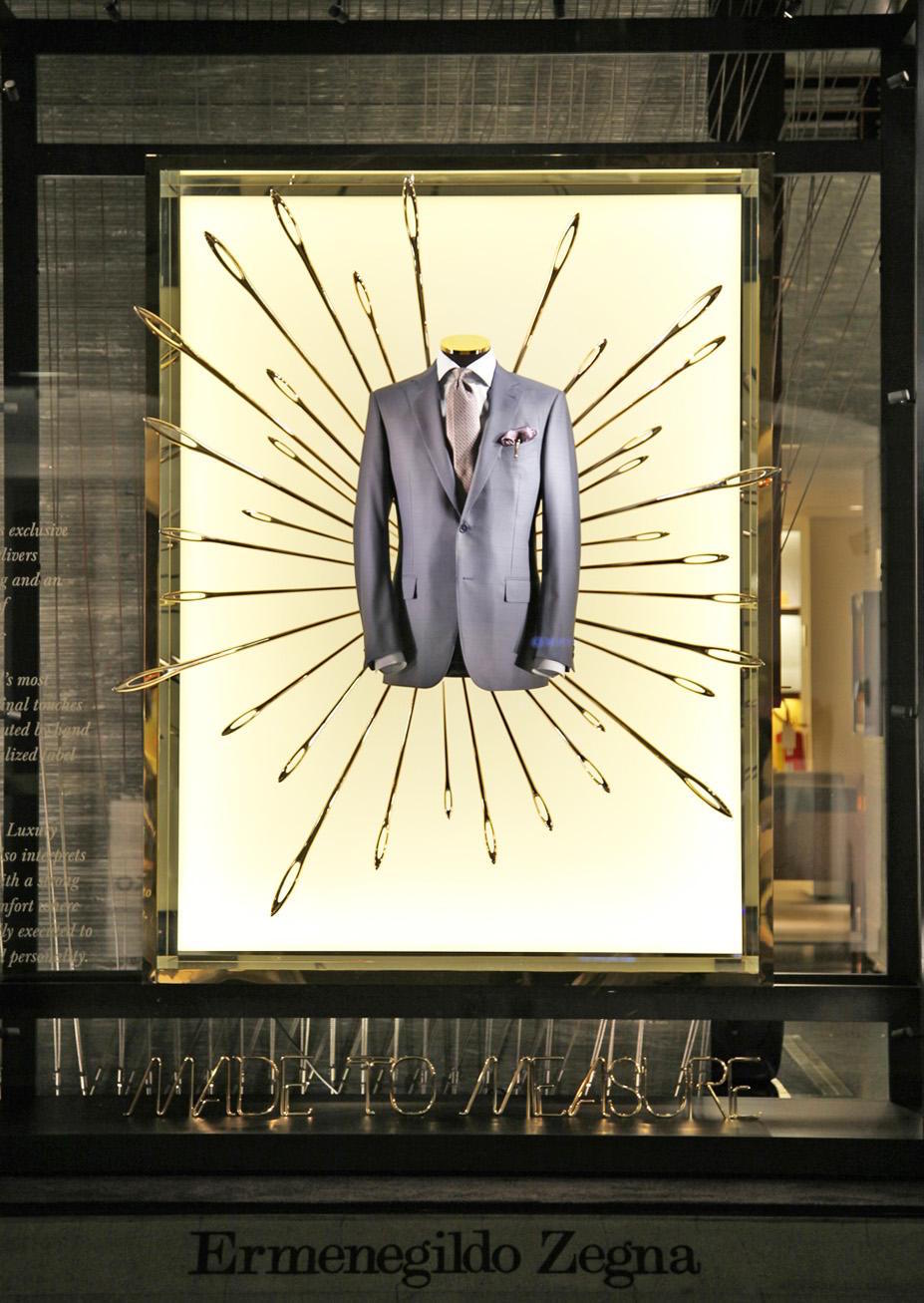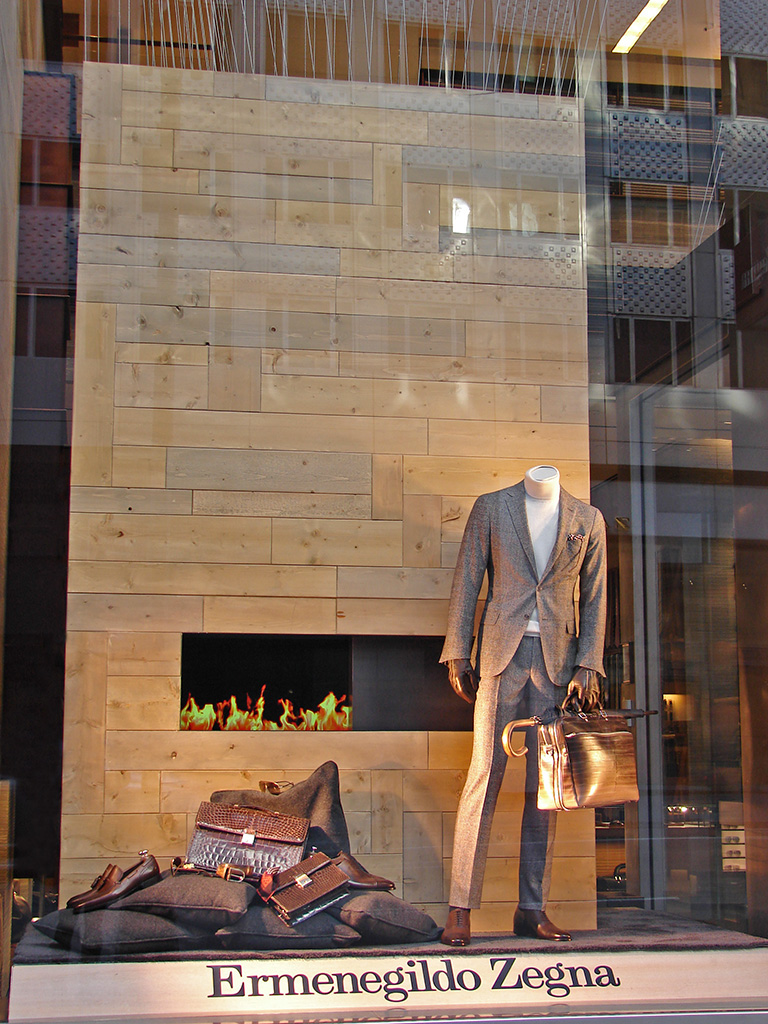 The tailored suits are finely crafted in rich royal colors and look as though they are freshly pressed every morning. Everything from Ermenegildo Zegna has the feeling of opulence, all the way from the 100% cashmere scarves to their nappa lambskin gloves. Every piece is made with extreme care and when you look closely, you can really see the time put into embellishing and adorning the fine, spy-like attires.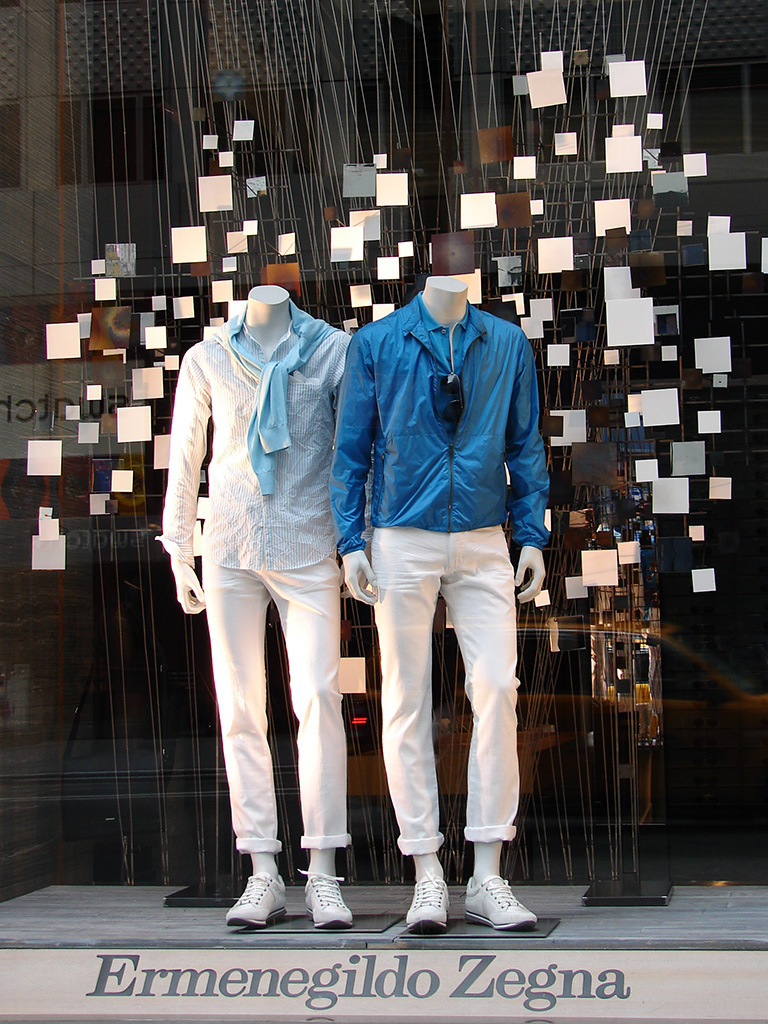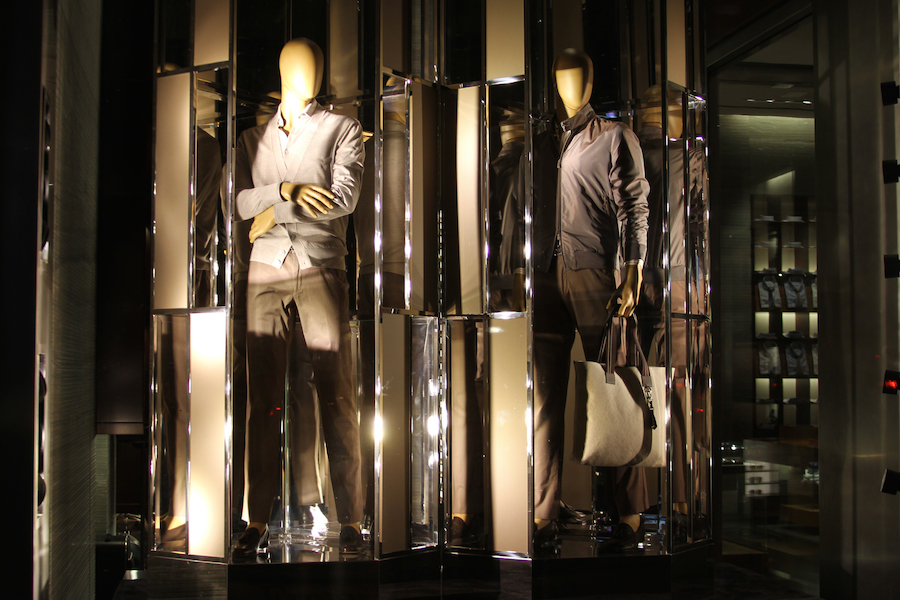 Whether you happen to be walking down the Champs-Elysées on a sunny day or strolling along Wall Street on a busy night, their pristine store windows are always eye catchers. Behind shined glass stands a chiseled mannequin sharply dressed in a indigo suit, or a two button tennis polo surrounded by mechanical sculptures and fairytale ribbons and yarn. Some of the windows are light with warm tones, whereas others have a more sharp and fresh feeling to them, but no matter what, they never take away from the crisp design of the clothes.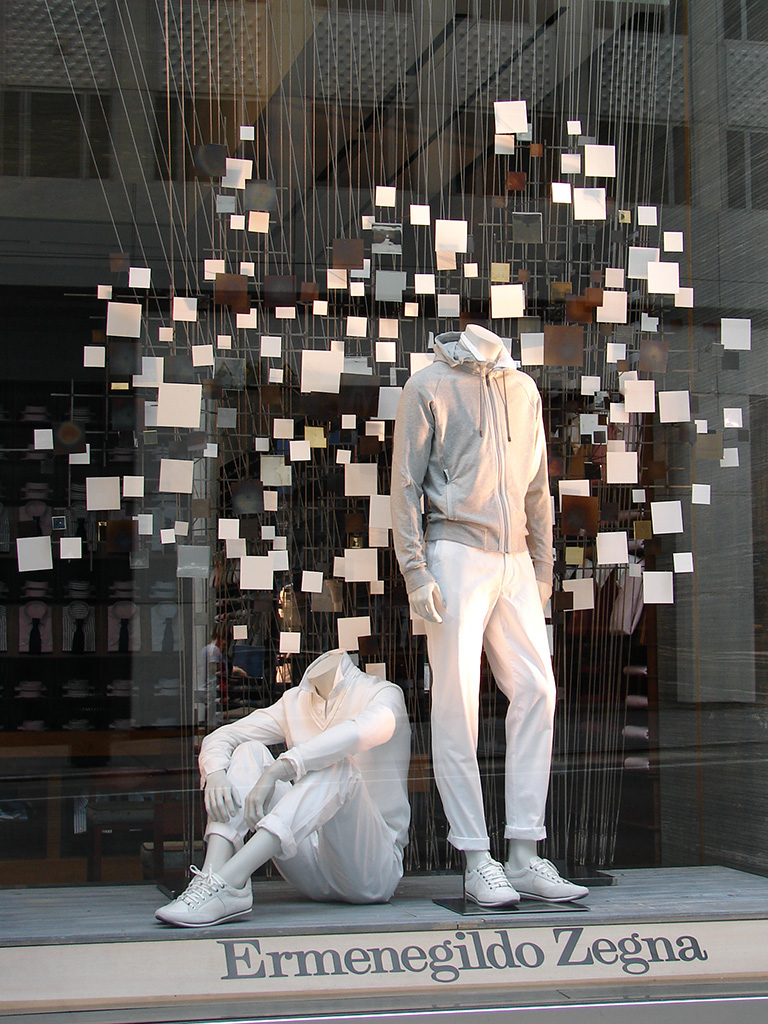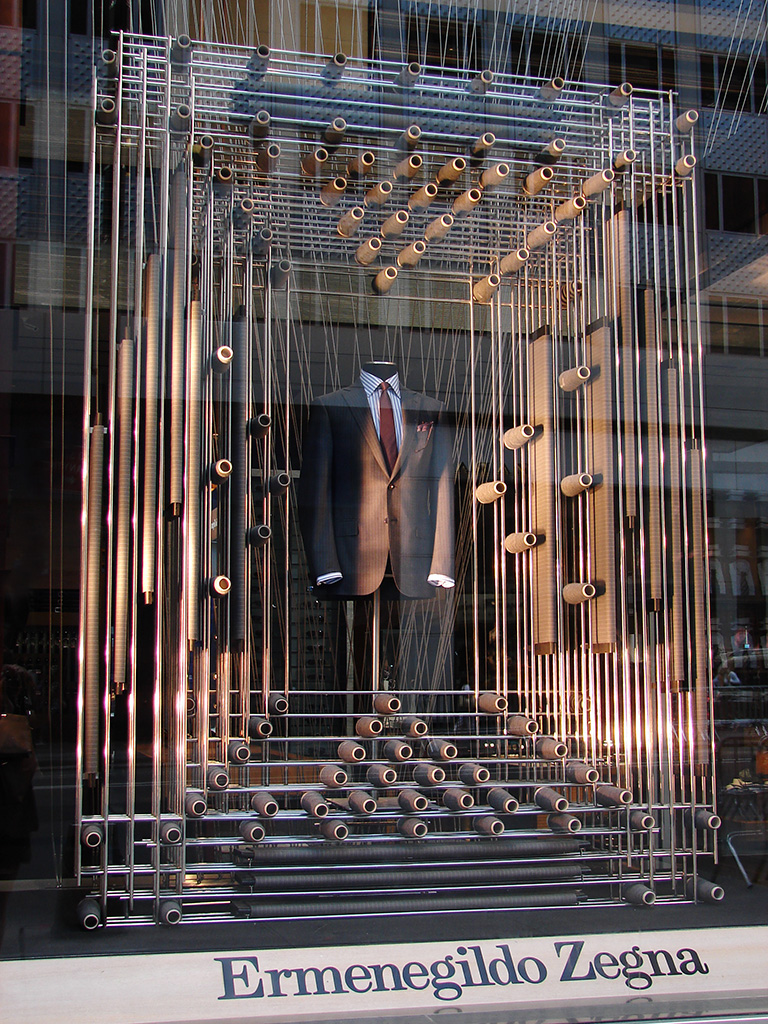 Looking up into one of their windows truly makes you feel like you have been washed away into another time where men hold themselves in a different way.
Sources: Beautiful Window Displays, Retail Store Windows, Ave Windows
If you have not already subscribed to get TresBohemes.com delivered to your inbox, please use the form below now so you never miss another post.
---
Remember, we rely solely on your donations to keep the project going.
Become a friend and get our lovely Czech postcard pack.