I'm sure that when you have told people that you want to go to New York you have gotten some mixed responses like, "It's filled with rats, there is always noise, there is so much crime. I would NEVER want to live there." And then you hear, "New York is the best place on earth, once you go there you will never want to come back… it just has this quality." So what should you believe? I had been wanting to go to New York for years, and I myself was surrounded by the first type of people, people who despised it, but I was determined that it couldn't be all that bad. I set my mind on going and seeing it for myself, and I did.
My experience in New York left me with the opinion that, like with everything else in life, it has it's pros and cons depending on where you are in the city. When visiting New York, Midtown is completely different from Soho, or The Upper East Side. It is almost like being a different state. Now I know that might sound dramatic, but that's the way it is. Not only do the places look different, the people's attitudes also differ. So, if you are wondering where you should go to ensure that you have the best possible stay, keep reading, because that is the exact reason we made this New York city guide.
If you are like me and you love stylish, artsy-fartsy people with loads of money who are not stuck up, then you will love lower Manhattan, meaning everywhere from Soho, Noho, Greenwich Village, Tribeca, Nolita, West Village, Flatiron, or Gramercy Park. Now I know that may sound like a lot, but trust me, when your riding a Citi Bike around all of the flower shops, brick buildings, and hotdog stands that scream New York, it will seem like one little neighborhood. Today we will be focusing more on the Soho area, with a few exceptions. Listing the top location in each category. So let's get started!
STAY:
The Trump Soho
Almost every room at the Trump Soho has a view of either Upper Manhattan or the fantastic Hudson river. The views are astounding, especially at night when all the lights come on.
246 Spring St New York, NY 10013
GO: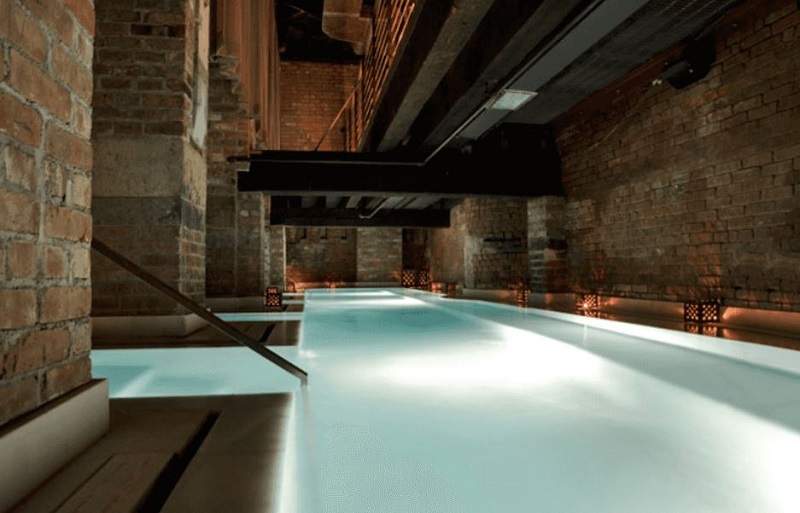 Aire Ancient Baths
Have a relaxing afternoon off bathing in thermal waters, and enjoying a massage or two to help you unwind. Their aromatherapy will help you loosen up and get ready for the day ahead of you.
88 Franklin St New York, NY 10013
SHOP: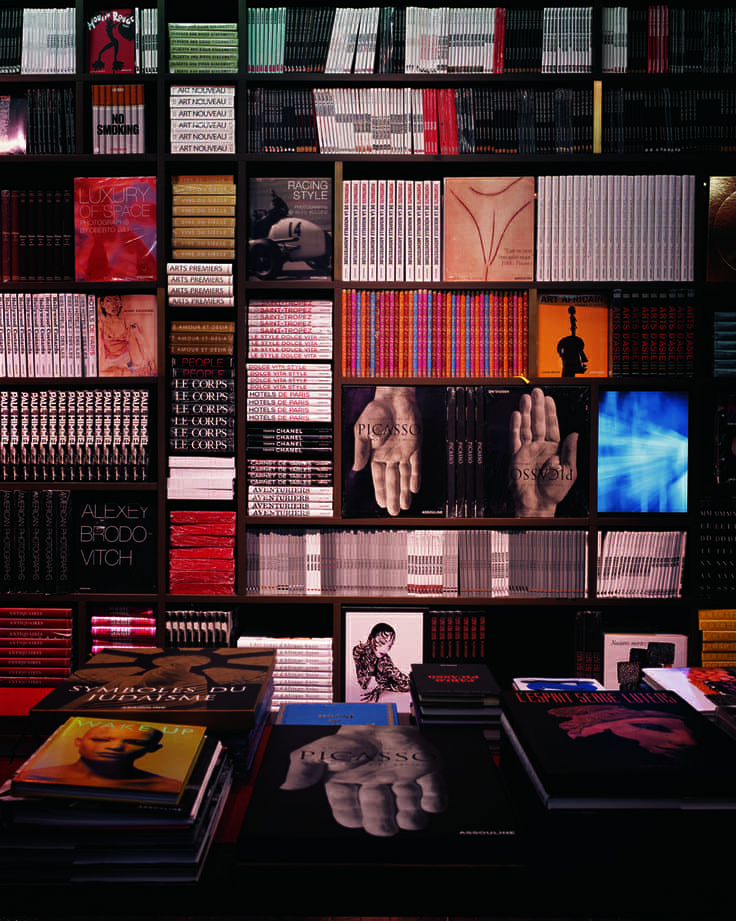 Assouline Bookstore
Though it's located at the Plaza Hotel near Central Park, this bookstore is definitely worth the distance. Whether you are fascinated with people like Pablo Picasso, Paul Himmel, or Coco Chanel, Assouline has it all. Their books also make perfect gifts.
Mezzanine at The Plaza Hotel New York, NY 10019
STOCK UP: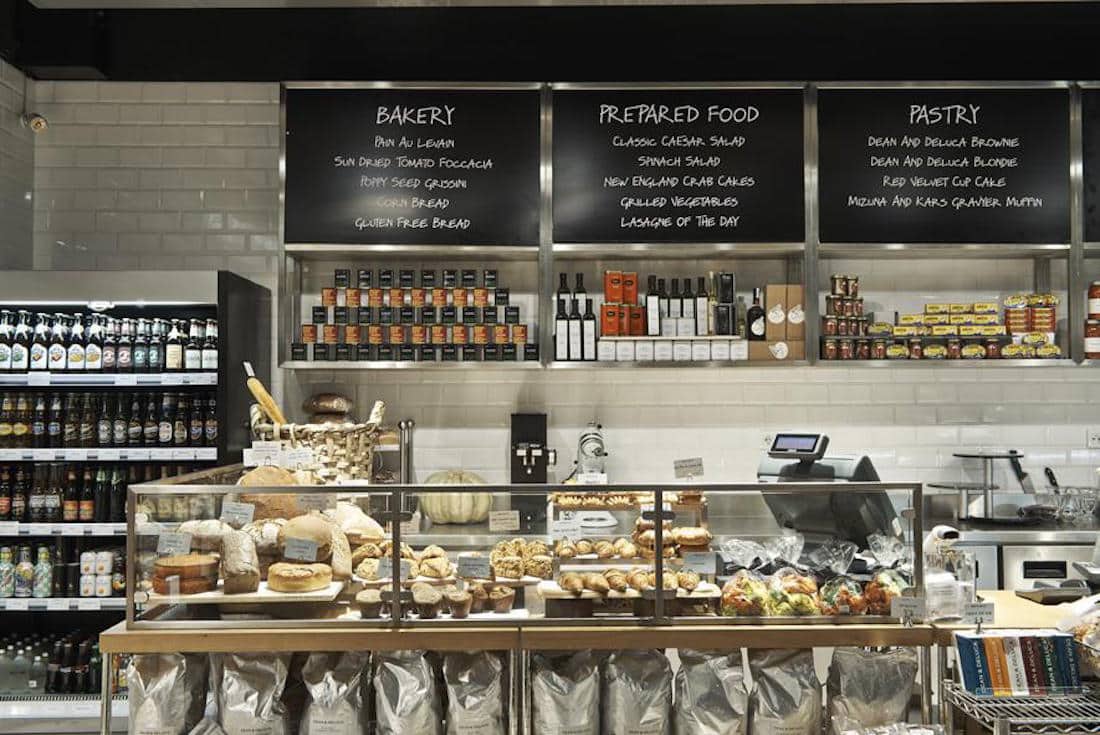 Dean & Deluca
Chances are, if you're staying at the Trump you will not have any need for groceries considering a large percentage of the rooms do not have a kitchen. But if you get invited to dinner at a friends then this is the perfect place to pick up a nice bottle of wine, or buy a hunk of cheese and some rolls to take to the park.
560 Broadway, New York, NY 10012
TASTE: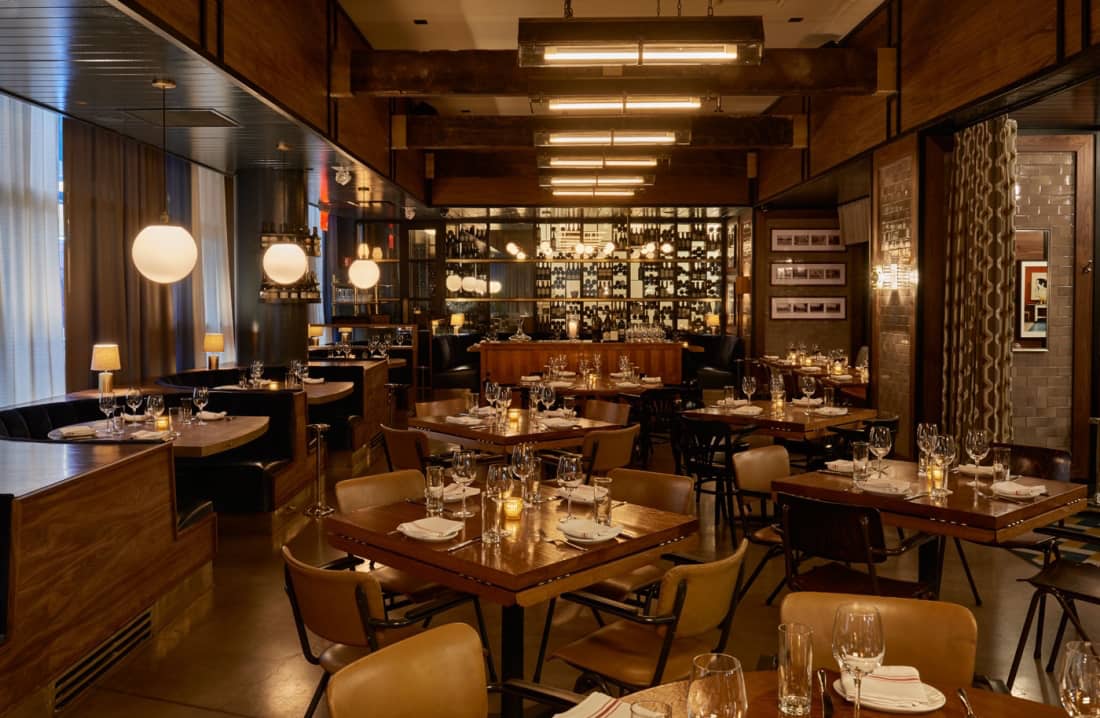 Bowery Meat Company 
You can not come to New York and not go to The Bowery Meat Company. Specializing in steak and pastas, this retro restaurant may not look like much, but their food is delicious. And it's right next door to one of my favorite places to go clothes shopping, Blue & Cream.
9 E 1st St New York, NY 10003
---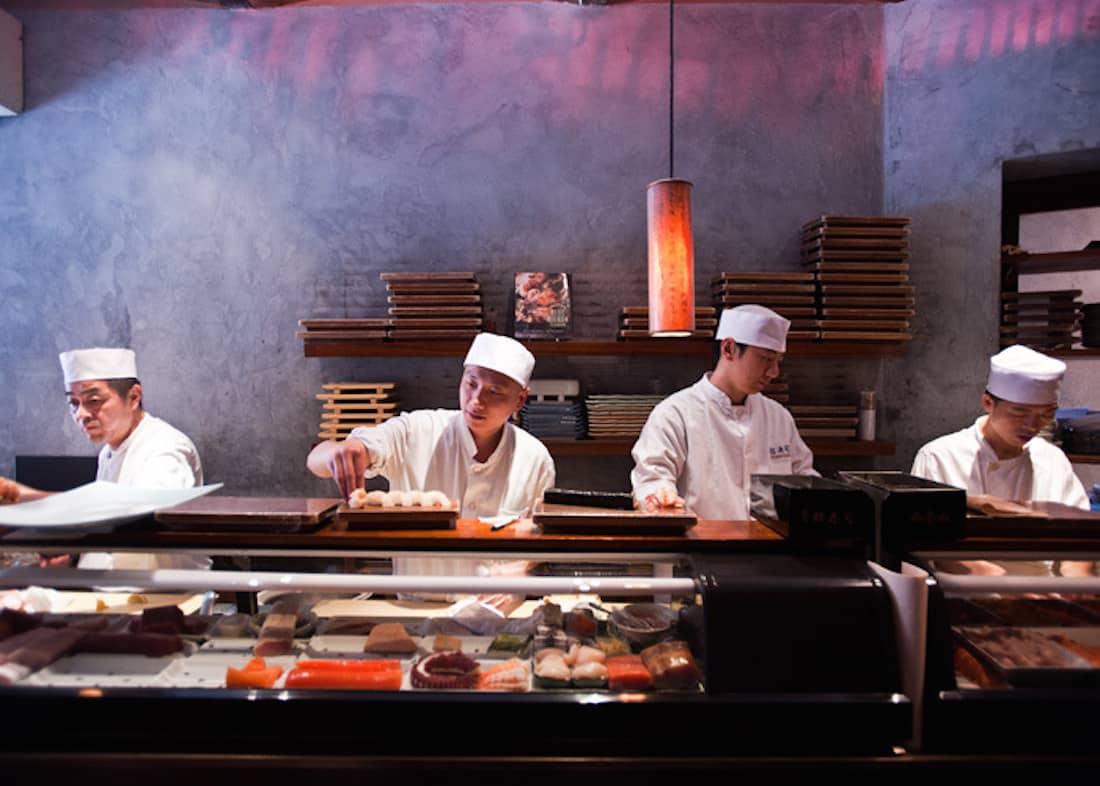 Blue Ribbon Sushi
Sushi is definitely one of my favorite foods. Ever. And unless you go to Japan there is no better place to get sushi than New York. This place may be small, but it's fast, it's fresh, and it's delicious!
119 Sullivan St New York, NY 10012
---
Lady M
Lady M might not be in Soho, but there is a reason that even the people who live in Brooklyn come all the way to Bryant Park for this sweet little dream. Lady M has two locations, one near Central Park, and one in Midtown. I love the one in Midtown because on summer days all you have to do is cross the street to Bryant Park, sit on a bench, and eat as you enjoy live music.
36 W 40th St New York, NY 10018
REJUICE: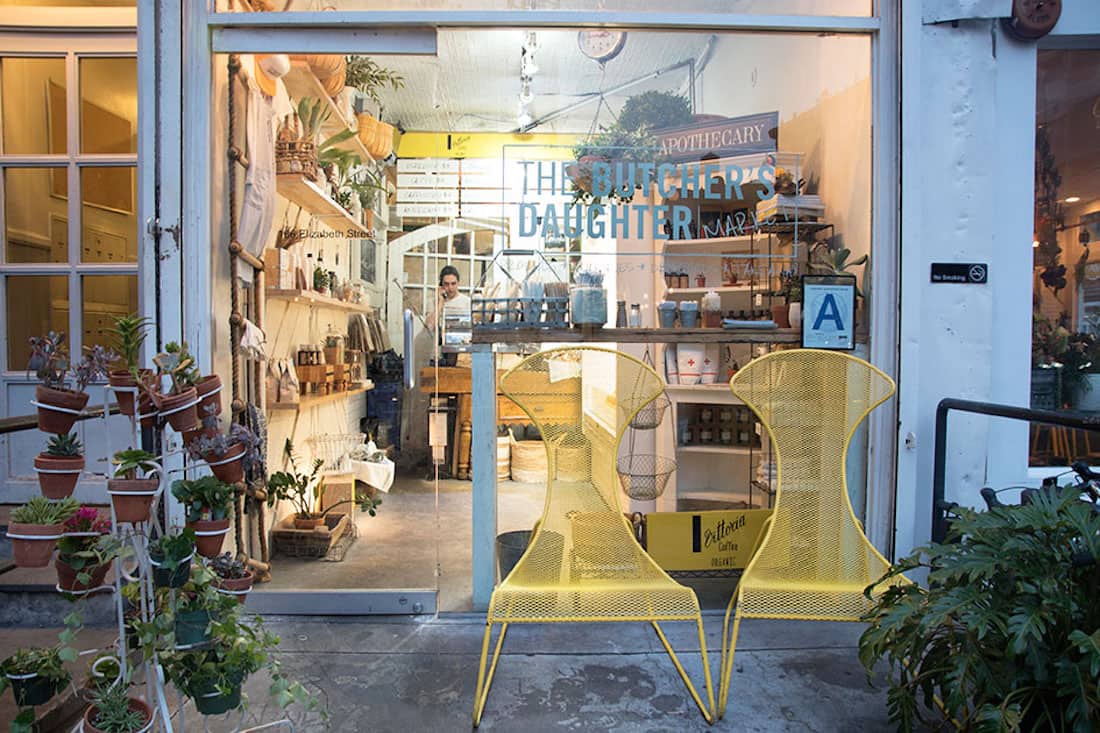 The Butchers Daughter 
Even though it may sound like a butcher shop and look like a plant shop, this quaint store actually has some of the best juice in the city. If you are a juice fanatic like me you can also check out Juice Press.
19 Kenmare St New York, NY 10012
I hope that these references have provided you with some cool places to check out and made your stay just a little bit more comfortable. Please let me know in the comments if you would like to see another NY guide in another part of the city! Xoxo
Sources: Aire Ancient Baths, C Magazine, Archello, Lady M, Mimi Ritzen Crawford, Trump Soho, Pretty In Pistachio, Meyer Davis.
If you have not already subscribed to get TresBohemes.com delivered to your inbox, please use the form below now so you never miss another post.
---
Remember, we rely solely on your donations to keep the project going.
Become a friend and get our lovely Czech postcard pack.