Plaids, chunky vests, and satin-like blazers are just a few of the things you would find if you happened to watch Marc Jacobs Spring/Summer 2016 show released just yesterday.
This iconic show took place on West 54th St at the legendary Ziegfeld Theatre, where there was dim lighting and live music played by a 20 piece swing band.
The one night only event was packed with fashion editors, bloggers, and photographers. The models walked up the red carpet and stood at the photo screen where the paparazzi's cameras flashed at the young beauties showing off their specially designed clothes.
Combining edgy styles with vintage classics, the outfits really show the real life aspect of what you see when going out to a normal place such as the movies. From deep cut dresses to layered knits there is something for everyone in the versatile sequence of glitter, fur, and jean materials.
On one hand the collection reminded me of 80s punk rock kids with big shoulder pads and high waisted flowing pants. But on the other, it also had the elegance of a chic woman. The collection even had a modern play on the classic tweed suit, which was absolutely ravishing.
The clothes that didn't bare the patterns of distorted faces and mosaic flowers were kept all American with the main color scheme being red, white, and blue, even using the American flag as a pattern in itself. It was almost like watching a parade. I loved the silky undergarments worn underneath the open front dresses, and all of the rest of the circus like costumes that were paired with tie-up shoes, which had a similar feel to a corset.
The models were fair faced with a dark sweep of haunting blue eyeshadow and clumpy mascara. While some of the models hair was drawn black in tight buns, others were half up in messy undoes that reminded my of something Sophia Loren would wear in one of her sultry Italian roles.
Here are a few of my favorite looks. I wish I could show every piece, because every piece is extraordinarily different and unique.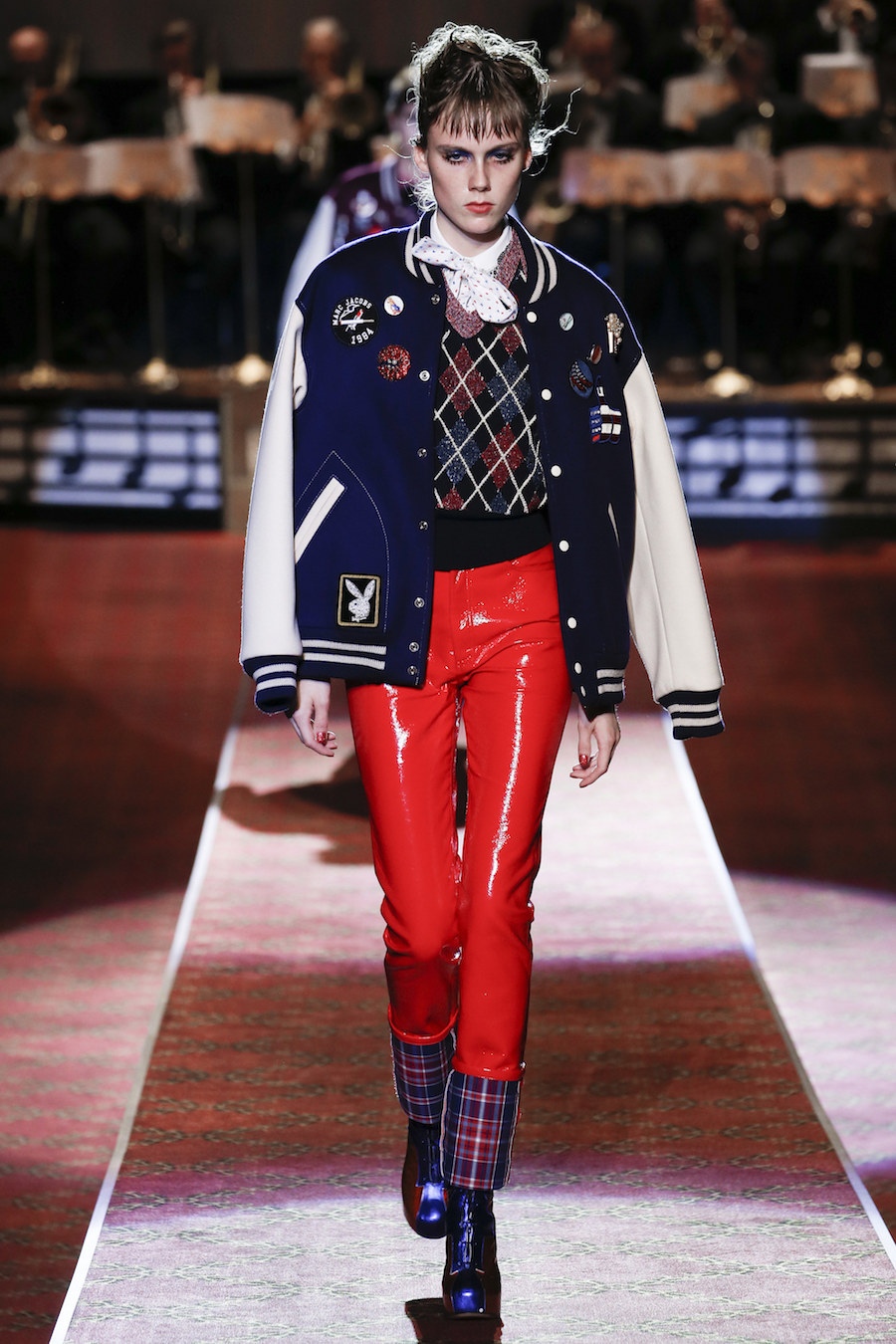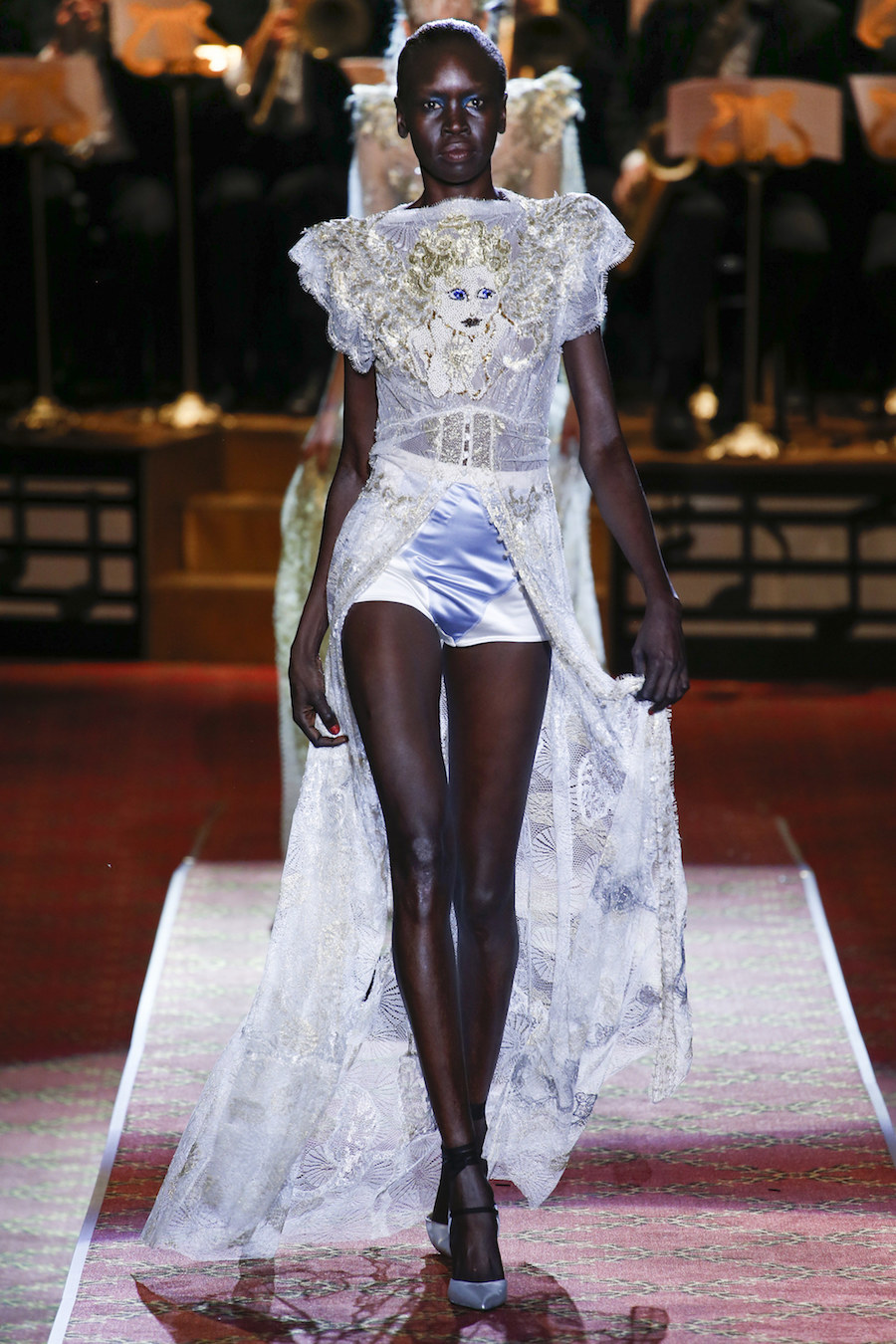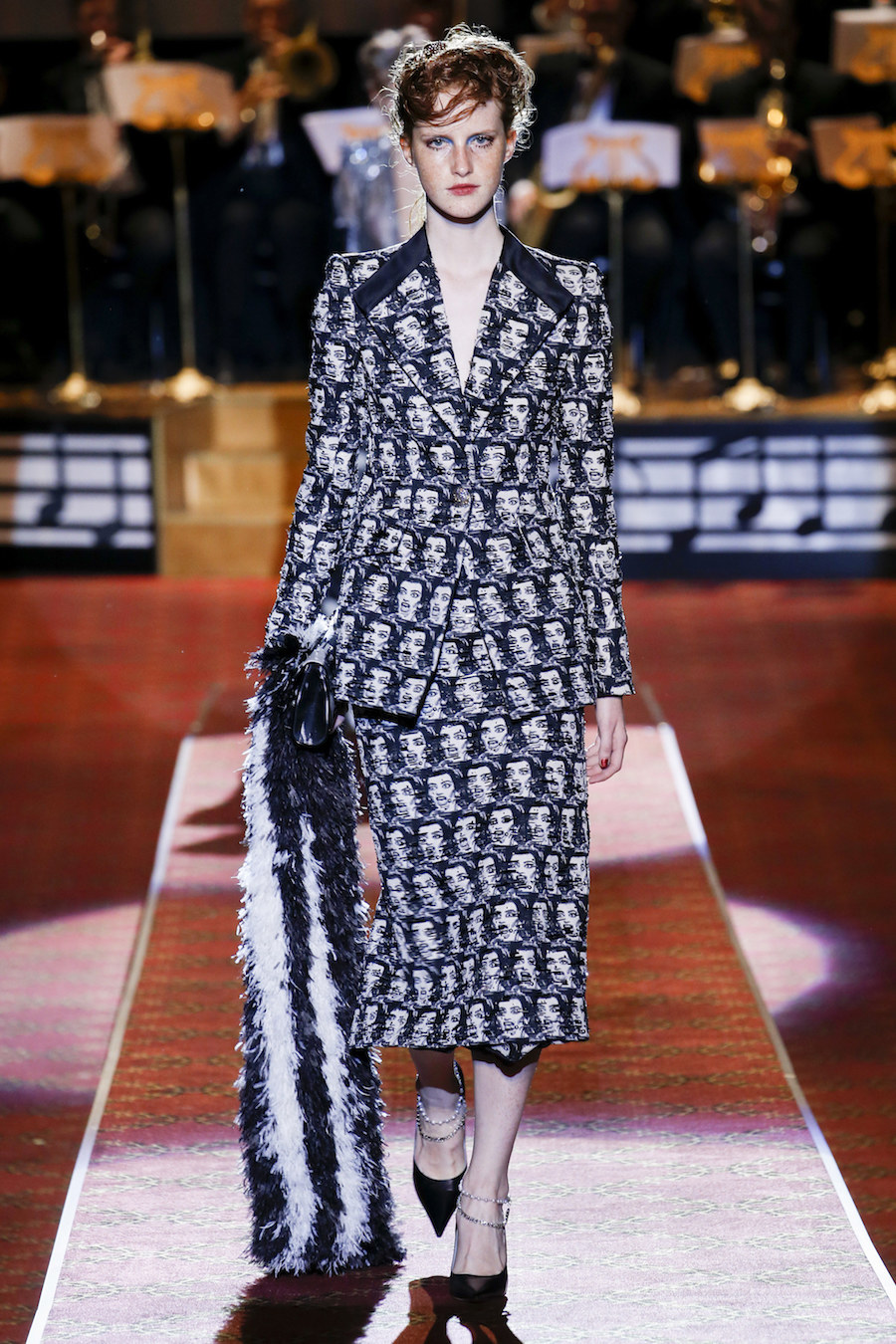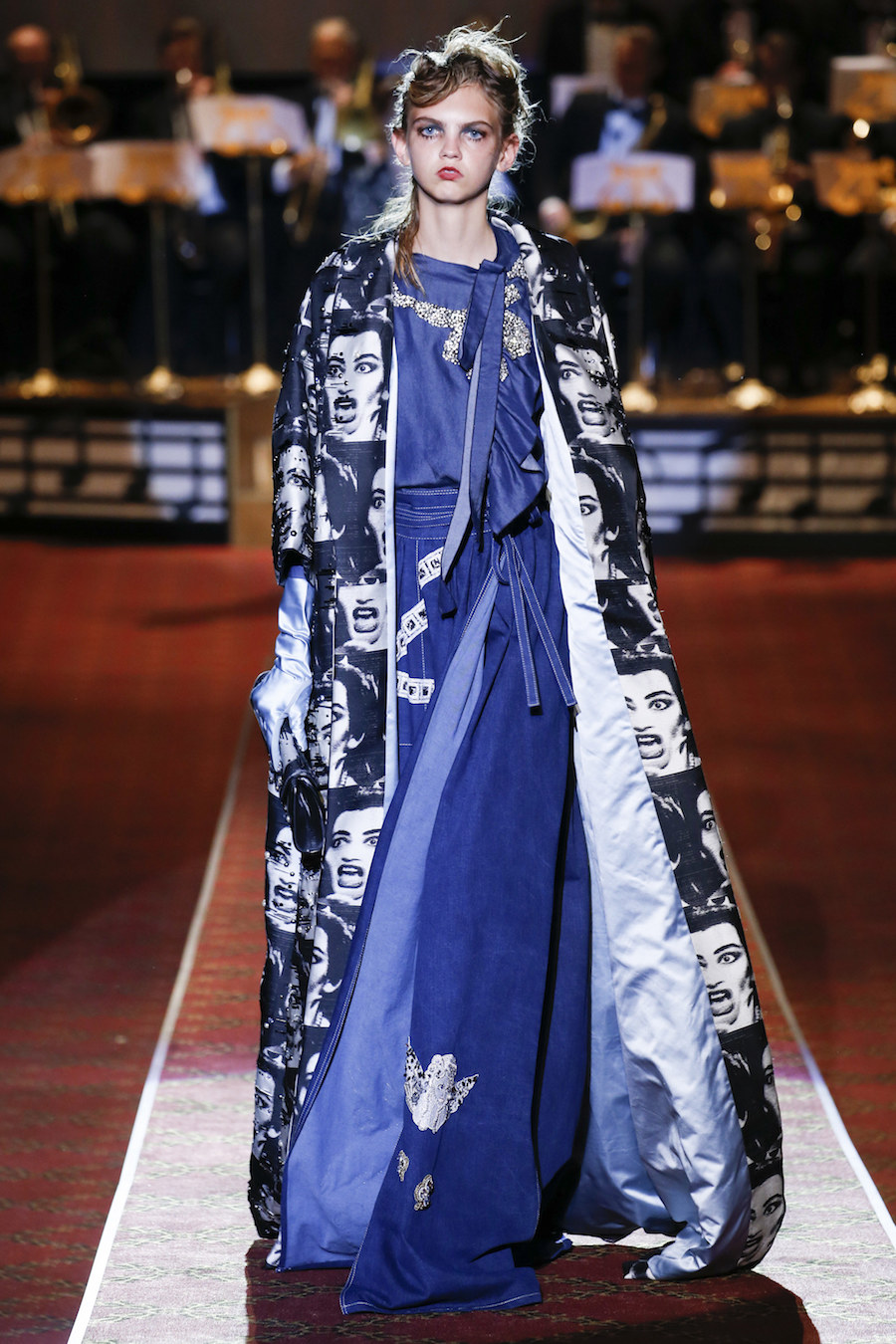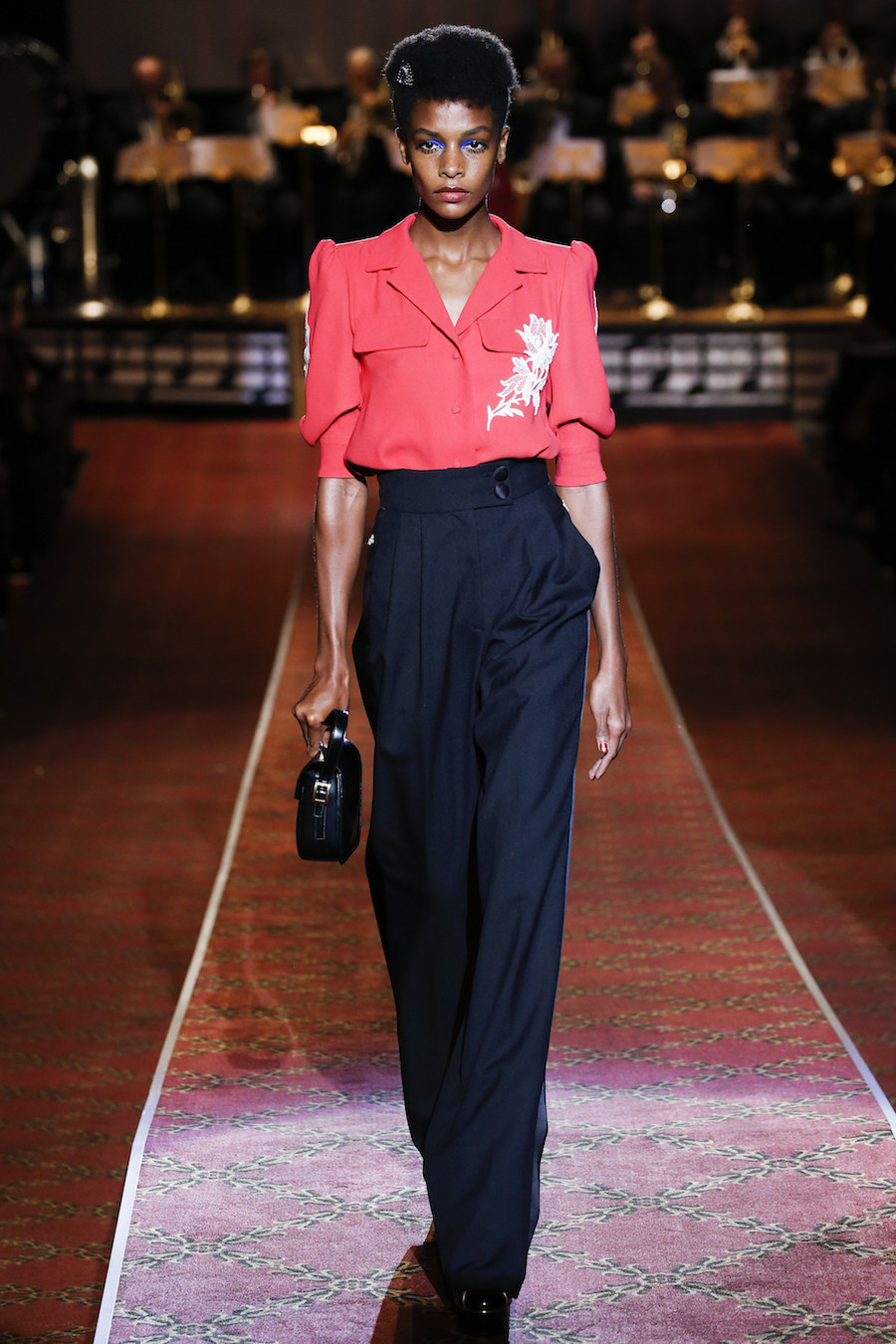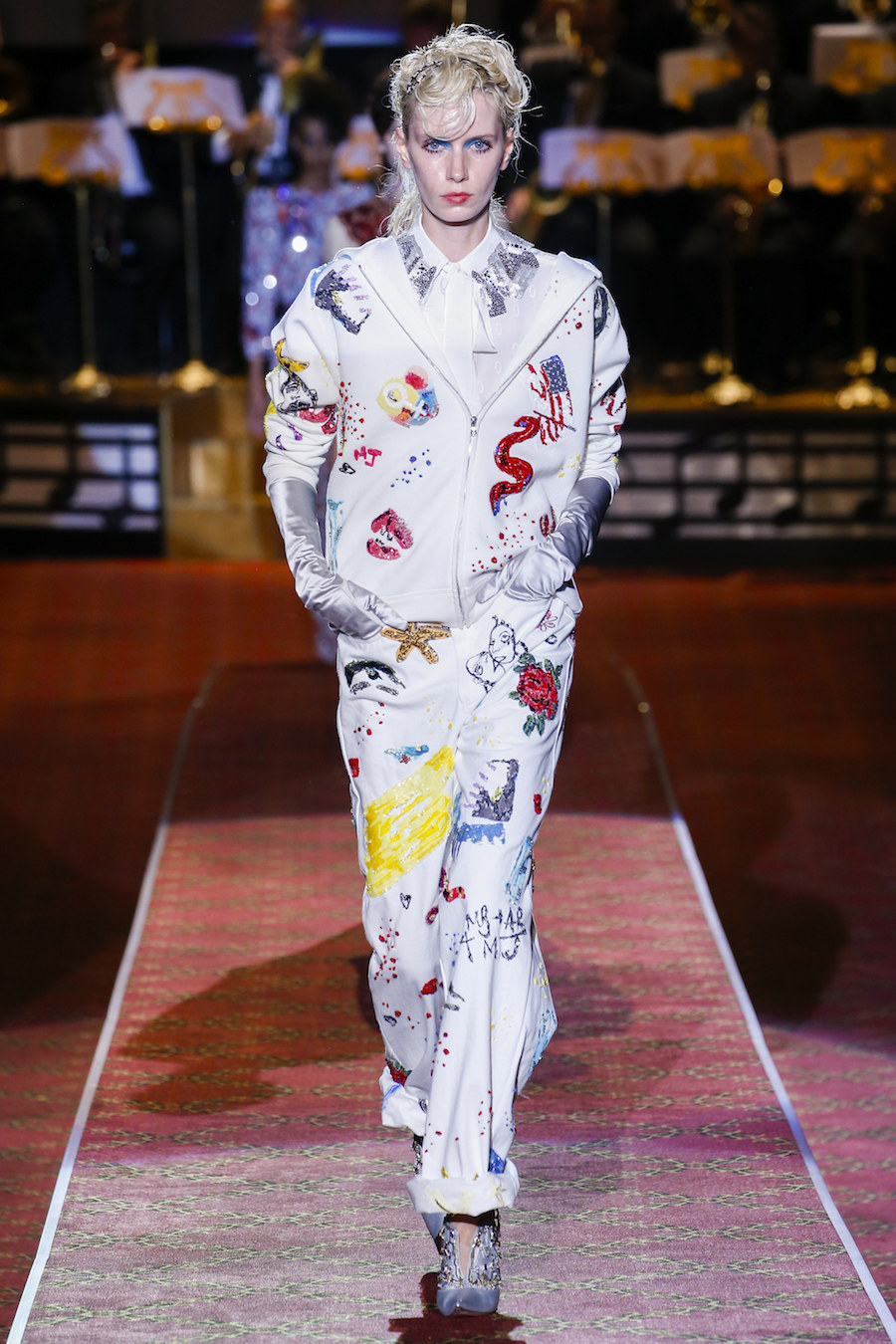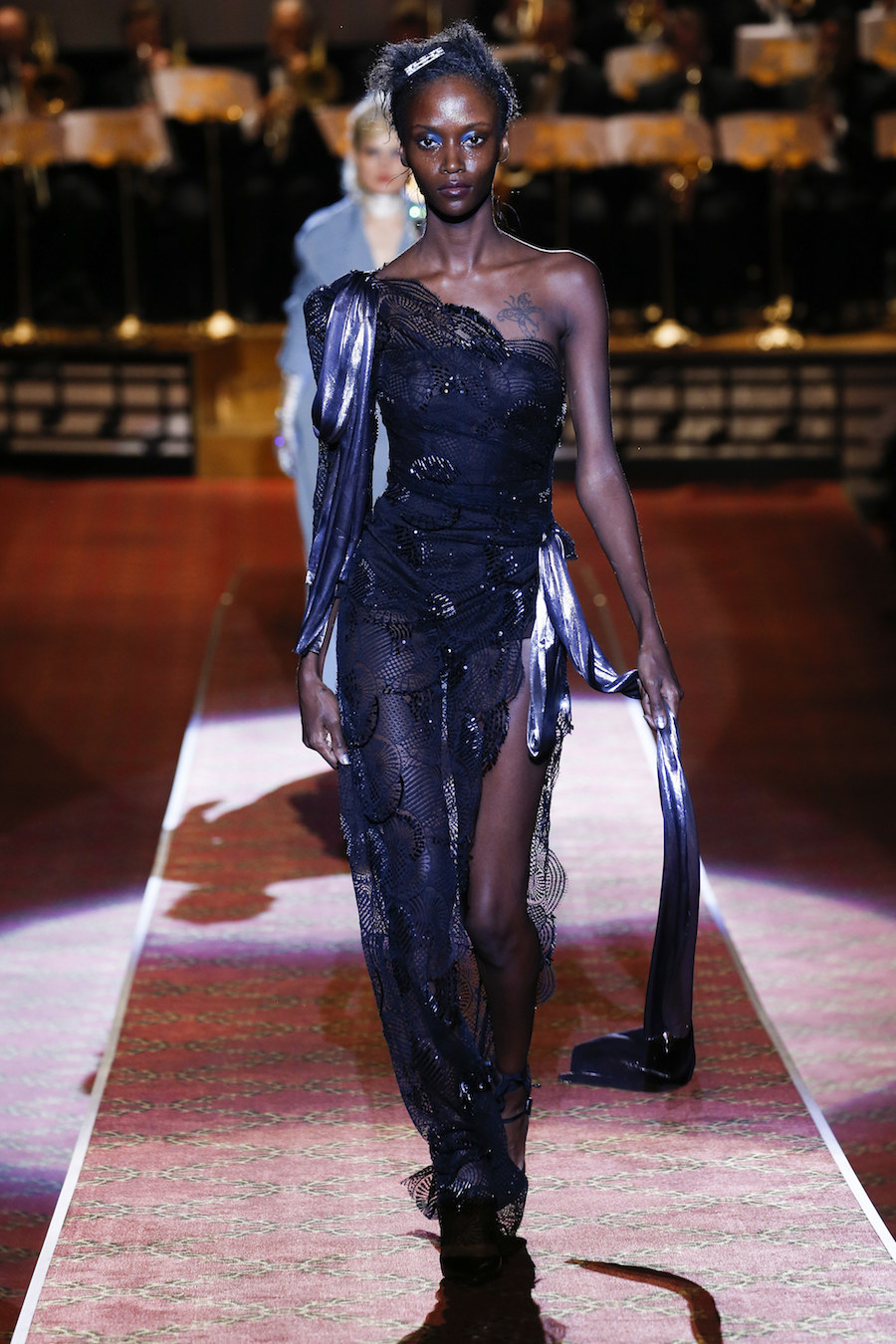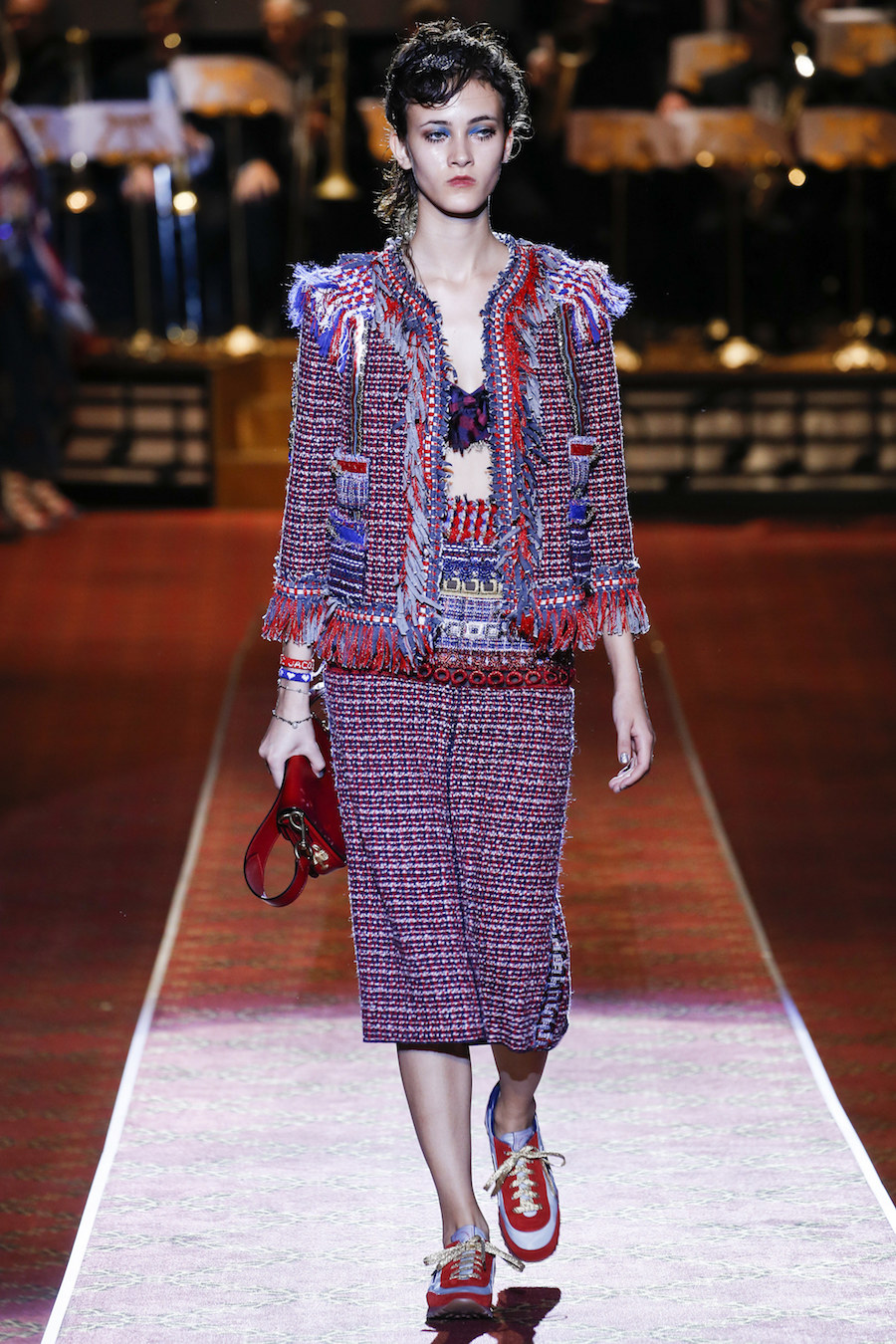 Source: Vogue
If you have not already subscribed to get TresBohemes.com delivered to your inbox, please use the form below now so you never miss another post.
---
Remember, we rely solely on your donations to keep the project going.
Become a friend and get our lovely Czech postcard pack.