Vrchní, prchni is also known in English as Waiter! Hater or Run, Waiter, Run. It's a hilarious film is a 1981 Czechoslovak comedy directed by Ladislav Smoljak. Filmed in the era of communism, there is much hidden humor and references that you need to watch for.
This is story of man who has serious financial troubles. He has been married several times and he has to pay support for several children. He needs to earn some extra money and as luck would have it, a drunk customer at a restaurant mistakes him for a waiter and pays his bill to him.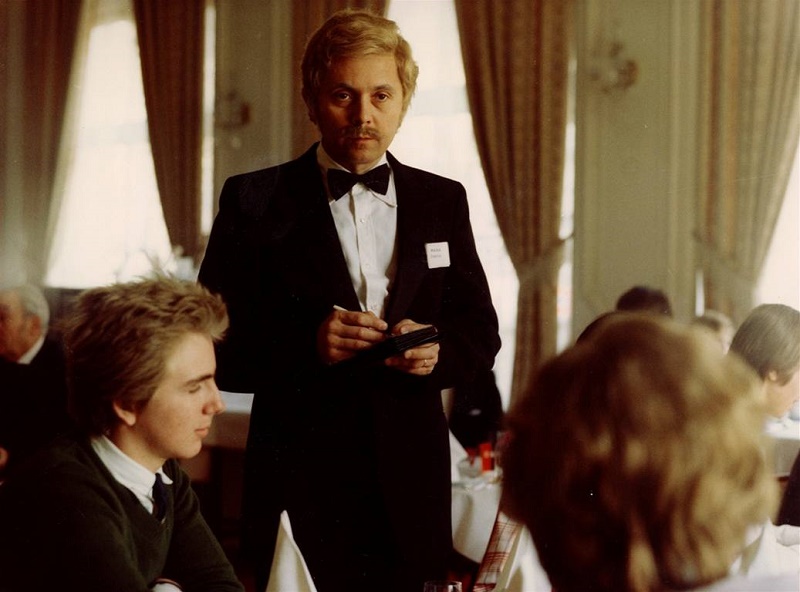 (In the Czech republic, you pay the waiter and transact directly at the table).
How easy was that? He seems to be thinking to himself, so he buys a waiter's jacket and goes from restaurant to restaurant collecting money.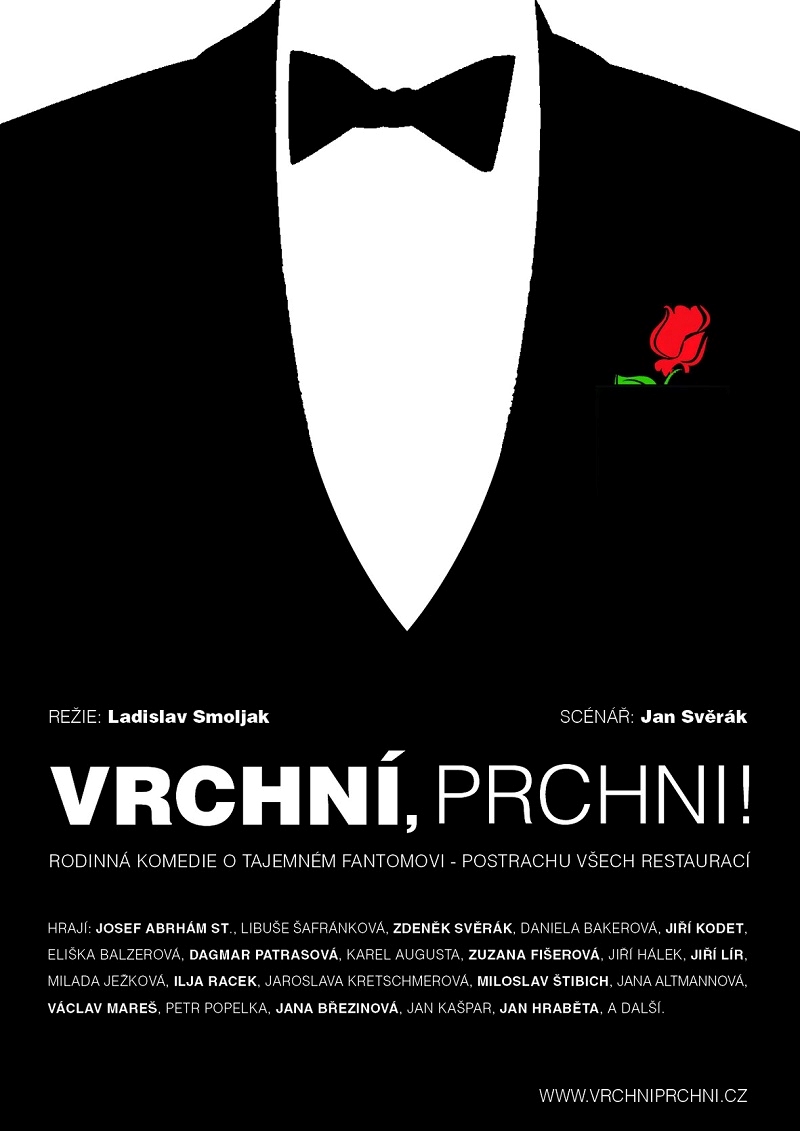 So many stories within the story, our main character is a bookseller and a lover of women, so much so that he has 3 children from three wives and a special door rigged up at the bookstore which closes the shop every time a sexy woman comes inside…
In fact there are many such convoluted situations – all of them hilarious. Pretending to be someone else in front of his neighbor who then wants to show the likeness off to the wife was my personal favorite, especially when she slaps him for being up to jokes, gags and drunken antics. So many funny moments – it is hard to mention them all.
The film concludes with a silent film style chase through Karlovy Vary which added to the overall creativity of this very special film.
We loved it!
You can watch the entire film on YouTube or purchase a keepsake copy on eBay or Amazon.
If you have not already subscribed to get TresBohemes.com delivered to your inbox, please use the form below now so you never miss another post.
---
Remember, we rely solely on your donations to keep the project going.
Become a friend today.