As we search and browse the best sites for the latest in travel, art, fashion, literature, and more we sometimes come across really strange and bizarre things that once you see, you cannot unsee. Some of those images are here in a post we aptly called '13 Weird Fashion Trends Around the World'. We think they are completely what we'd call bizzaro. What do you think?
1. Mexican Pointy Boots (español: Botas picudas mexicanas) or Trival boots (español: Botas tribaleras). One day, on the town of Matehuala in the Mexican state of San Luis Potosí someone went to a trance party and got inspired. Apparently, sometime around 2009 these elf like boots grew in popularity at the same time Trance music hit the scene and these days the boots are commonly worn in an ironic and comedic way by males involved in the Tribal electronic dance subculture. Funniest thing? The trend is spreading and they are now seen in parts of the US as well as in Mexico. Party in Dallas, Hombres?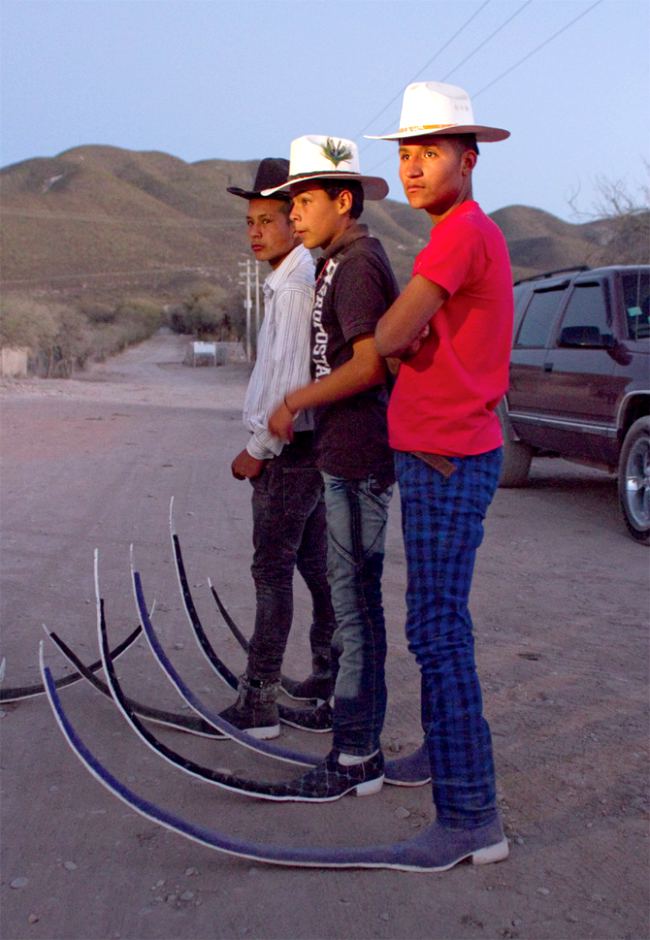 You can watch a documentary on the trend here.
2. Japanese Gothic Lolitas.  The Japanese term "Lolita" is an extremely broad fashion subculture that emphasizes cute and stylish Victorian-era clothes. Gothic lolita, sometimes shortened to GothLoli, is a combination of the Gothic and Lolita fashion. The fashion originated in the late 1990s in Harajuku. Outside Japan, Lolita fashion, along with other Japanese cultural phenomena like cosplay, can be seen at anime conventions throughout North America (see Anime North), Europe, South America, Australia, and Asia. The style is not mass-marketed outside of Japan, though small stores have emerged. Baby, The Stars Shine Bright and Angelic Pretty both operate stores in Paris and San Francisco, and Baby, The Stars Shine Bright also has a shop in New York City.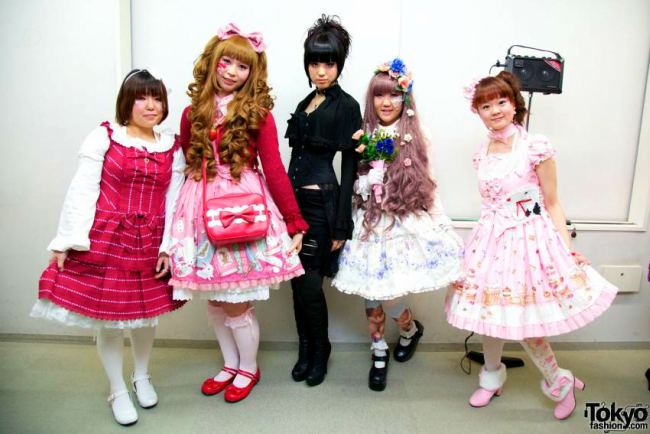 You can watch a video on the trend here.
3. LED Eyelashes. From the manufacturers website, "LED Eyelash is a clever product that speaks to many women's desire for bigger eyes. It features a sensor to turn on and/or off. The sensor can perceive the movements of the pupil in the eyes and eyelids. If you wear it and move your head, LED Eyelash will flicker following your movements. It is as simple to use as wearing false eyelashes and as easy to remove as taking off a piece of jewelry."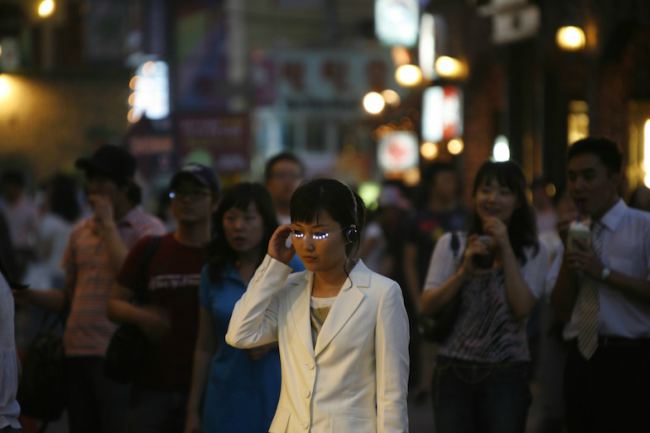 You can watch a video on the trend here.
4. Botswana Heavy Metalheads. Leather studs, head banging, pounding meta, powerful riffs and shredding guitars are not something most people associate with Botswana, but when CNN's Inside Africa traveled there, they discovered a trend that's taken hold of the southern African country.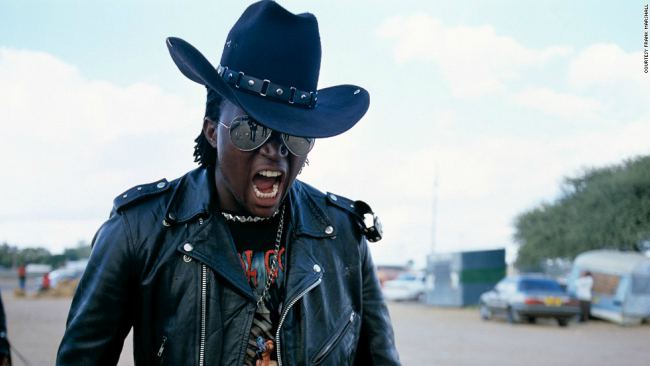 You can watch a video on the trend here.
5. Eyeball Tattoo. This is actually called corneal tattooing and it is the practice of tattooing the cornea of the human eye. There is also scleral tattooing, the practice of tattooing the sclera, or white part of the human eye. Ouch! Some of the disadvantages of corneal tattooing are the difficulty of performing the procedure and the risk of the procedure. Many people have gone blind from the attempt of the procedure. What some people will do for their idea of fashion. Yet – believe it or not – tattooing of the eye is  a practice which has gone on for thousands of years! A Roman physician and philosopher, first described corneal tattooing in 150 AD.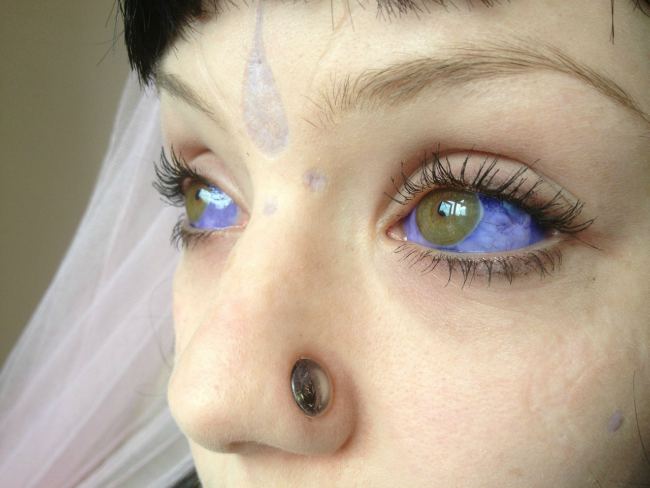 You can watch a video on the trend here.
6. Meggings (aka, leggings but for men). I first discovered this trend on the instagram account of Simon Sinek who wore them for biking. I thought he was wearing his girlfriend's leggings. No. Now all males can shop at Meggingsman and get them in all kinds of colors. They say, 'The form-fitted pant that has been functionally and aesthetically tailored to the male physique."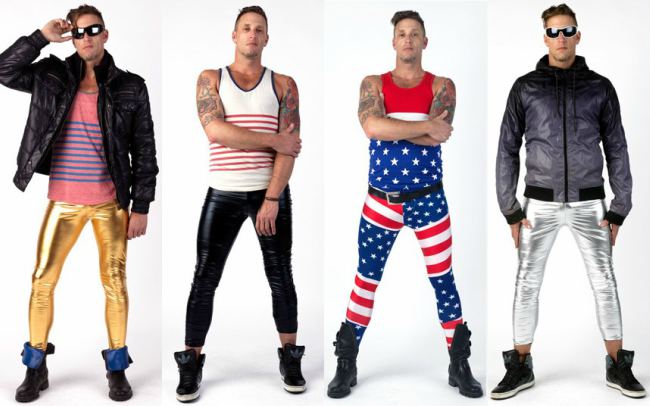 You can watch a video on the trend here.
7. China's Facekini. The facekini, used in China to protect beachgoers from dangerous UV rays and jellyfish, is now popping up all over high fashion spreads. Facekini is a mask designed for swimmers and beachgoers which covers the head and reveals only the eyes, nose, and mouth. It was invented by Zhang Shifan, a former accountant from the coastal Chinese city of Qingdao. The mask is made of the same stretchy fabric that is commonly used in bathing suits and often is made to match. Facekinis are under mass production in China and are available in local swim stores near beaches.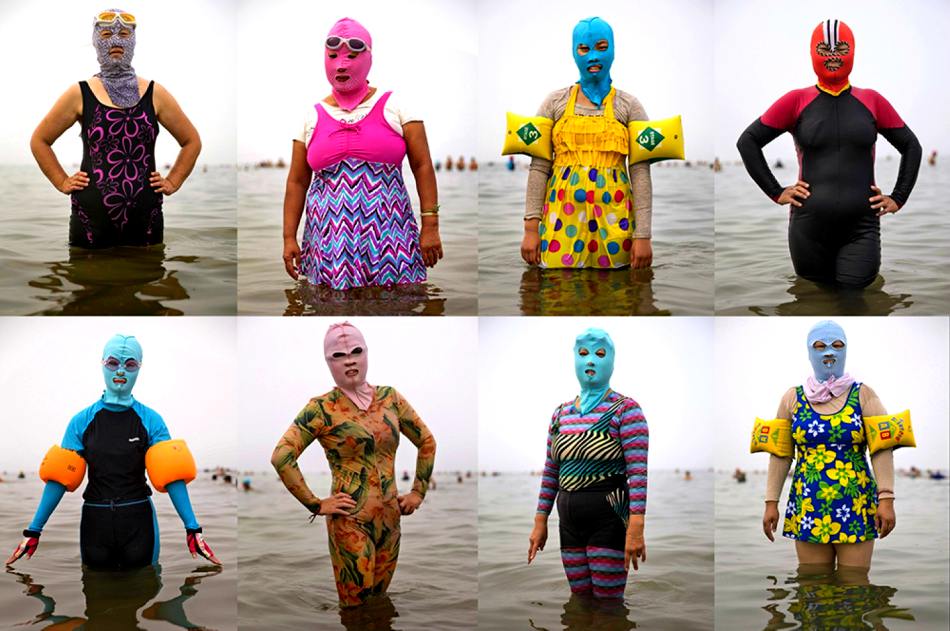 You can watch a video on the trend here.
8. Japanese Yamanba and Manba or Ganguro. Ganguro is an alternative fashion trend among young Japanese women that started in the mid-1990s, distinguished by a dark tan and contrasting make-up liberally applied by fashionistas. The Shibuya and Ikebukuro districts of Tokyo were the centres of ganguro fashion; it was started by rebellious youth who contradicted the traditional Japanese concept of beauty; pale skin, dark hair and neutral makeup tones. Ganguro instead tanned their skin, bleached their hair and used a lot of colourful makeup in unusual ways.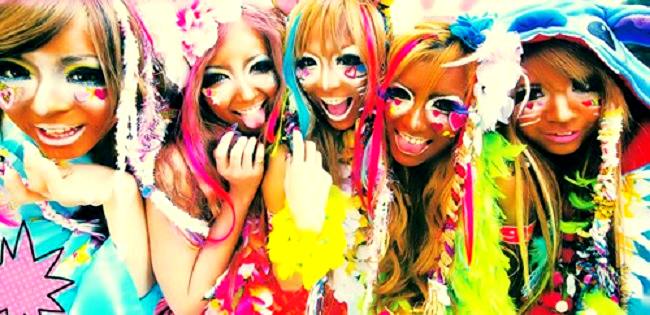 You can watch a video on the trend here.
9. Lingerie for Men. That's right ladies. Skimpy G-strings, lacy briefs, garter belts and stockings, silky bras and more – a new company is catering to the fellas. Victor's Secret? No. The company is called HommeMystere and they say "We love designing and making fun, comfortable, unique lingerie – for men! A growing number of guys are discovering the comfort of lightweight lingerie style underwear! HommeMystere understand that you want quality undergarments made with care, attention to detail, and fits the male body perfectly. Comfortable man panties that really do fit, feel great and look sensational!"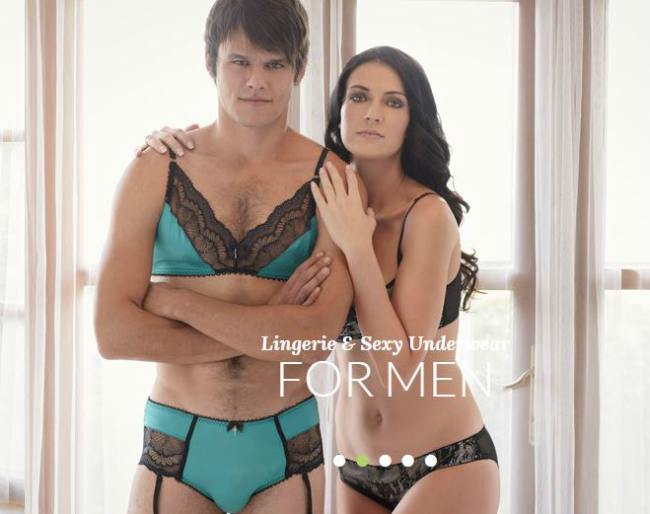 You can watch a video on the trend here. More juicy photos here.
10. Eye Jewelry (in the eye). An eye jewelry procedure that is popular in Europe and L.A. is now being done for the first time in New York City, at Park Avenue Laser Vision — which implants small platinum hearts and other shapes into people's eyes in a method called safesight jewelry. The procedure, which has not been approved by the FDA, is about $3,000.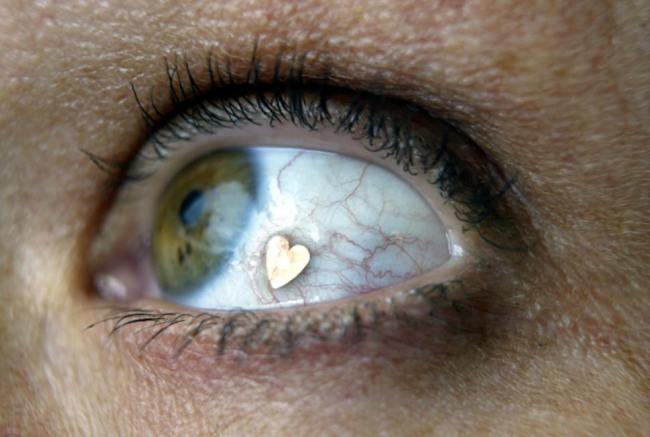 You can watch a video on the trend here.
11. Eye Jewelry (hanging out of the eye). If having it in your eye, maybe you can tolerate having something hang out of your eye? Eye Jewellery is a concept by Dutch designer Eric Klarenbeek, who explores the potential of jewellery as an integral part of the human body. a combination of a pair of contact lenses and a string of tiny crystals makes a jewel that joins the movements of the eye and eyelid.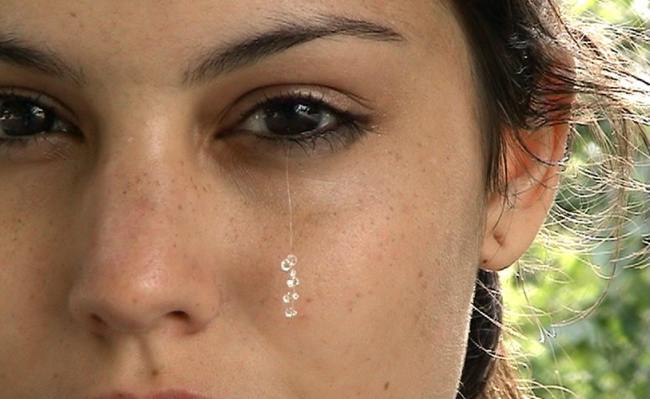 You can watch a video on the trend here.
12. Bagel Head. Bagel head is a type of body modification pioneered in Canada and practiced in the Japanese underground scene. It is a temporary (6-to 24-hour) swelling distortion of the forehead created by a saline drip and often shaped to resemble a bagel or doughnut.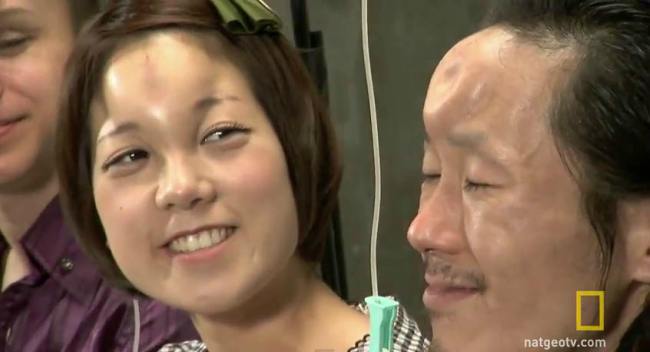 You can watch a video on the trend here.
13. Thailand's Hitler (aka Nazi) Chic. Teens wearing t-shirts with cartoon panda bears, Hello Kitty, Teletubbies and Ronald McDonald have all been spotted with the dictator's style moustache around the capital city of Bangkok. Hitler Kitsch? No thanks.
You can watch a video on the trend here.
Sources: 1, 2, 3, 4, 5, 6, 7, 7a, 8, 9, 10, 11, 11a, 12, 13
If you have not already subscribed to get TresBohemes.com delivered to your inbox, please use the form below now so you never miss another post.
---
Remember, we rely solely on your donations to keep the project going.
Become a friend and get our lovely Czech postcard pack.