The Shop on Main Street (Obchod na korze) is a 1965 Czech masterpiece. We meet a simple Slovak carpenter names Anton Brtko known as "Tóno". When the Aryanization of the town takes place, his brother-in-law tells Tóno that he is to take over the sewing shop of an elderly and almost deaf woman names Rozália Lautmannová (Lautman). When Tóno arrives to explain to her that he is to take over the store, the woman is confused. Fortunately, a neighboring merchant, Imrich Kuchár, comes in and explains that Tóno is her nephew who has come to help her.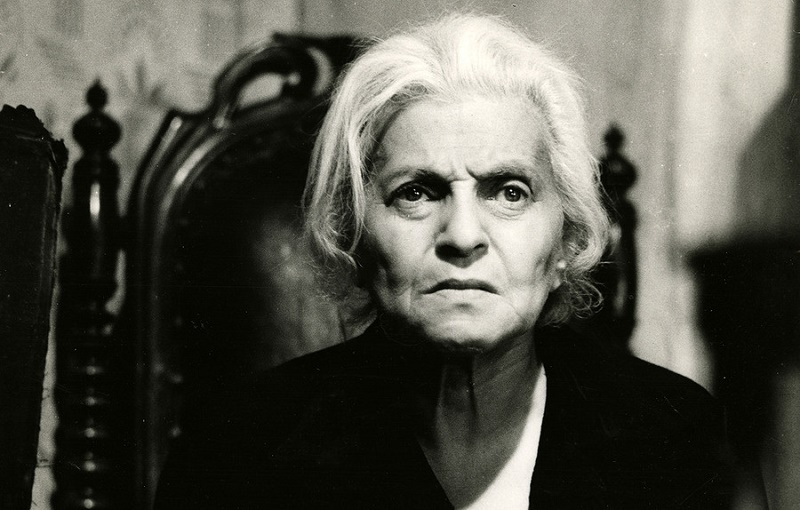 Tóno realizes that the Jewish community around this old woman have been helping her and that there are no profits to be made in the shop. The community comes together and offers Tóno a weekly stipend to pretend he is helping the old woman which works well for him as well, as he is supposed to be taking over the shop. This seems like a win-win for both Tóno and Rosalie. Their relationship grows and you see that they are truly fond of each other's company.
Tóno is the "Aryan guardian" of her shop. But he likes the old woman and makes fun of Hitler.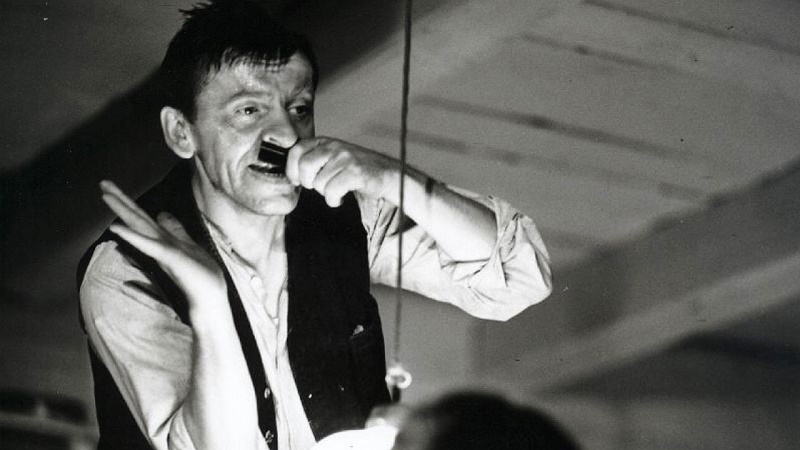 Tóno begins to put his carpentry to use and begins to fix all of the old woman's things, and she dotes on him as if he were her son and after seeing his wife, the old woman is surely better company.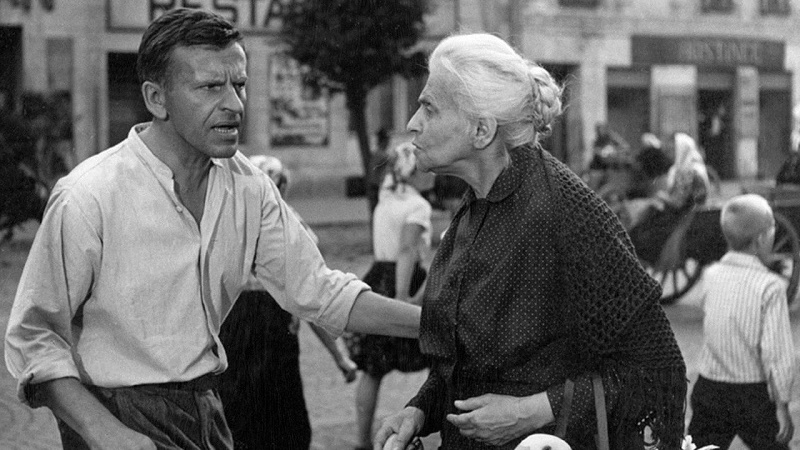 Their relationship grows until the day comes when the entire population of Jews in the town is called for transport. It is sickening to watch the lies they were told and how they round them all up in the town square. Tóno is closed inside of the shop with Rosalie and is torn; should he hide the old woman and risk being a Jewish sympathizer (who the guards said were "even worse than the Jews") or should he force her out and to the town square to join the others on their transport to the death camps?
He is fighting with this internal struggle to the point of madness and he drinks an entire bottle of liquor while trying to come to a decision – his heart saying one thing while his mind says another.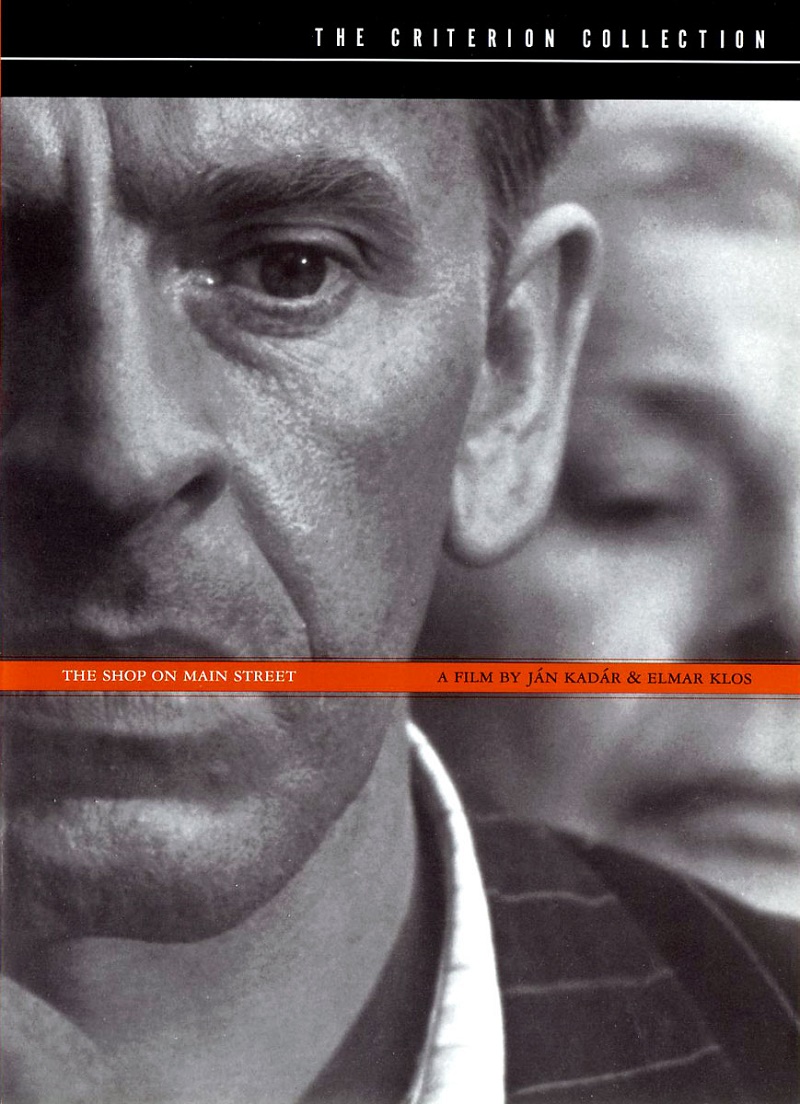 SPOILER>>> Rosalie realizes what is happening and panics. She begins to shout at Tóno and he at her. In the scuffle, fighting and panic, he roughly shoves her into a closet in an attempt to hide and silence her. When all of the trains and wagons have left the town, Tóno goes to the closet and realizes that his violent move must have pushed the old woman over a box where she fell – to her death.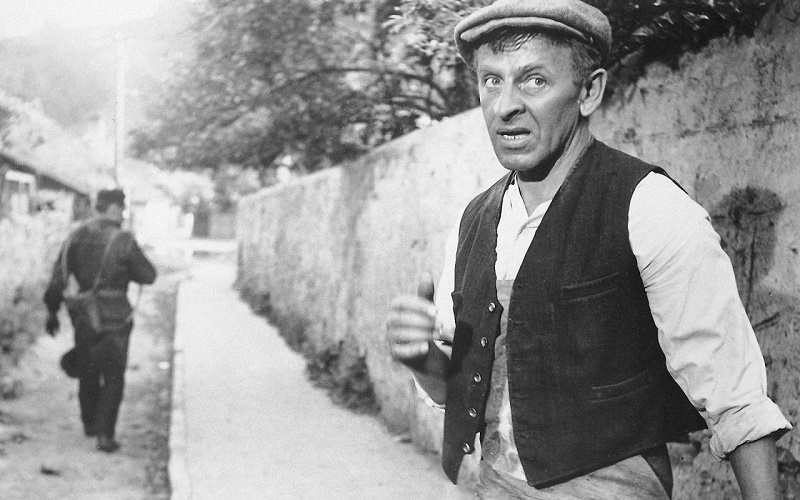 Completely distraught and devastated that he killed her (though accidentally), Tóno hangs himself in the shop. How the final solution is presented is ingenious, intense and gut wrenchingly emotional.
Filmed at the famed Barrandov studio in Prague and on location at the town of Sabinov in north-eastern Slovakia, the language is more eastern regional Slovak than it is Czech, which made it a bit difficult for me to understand, but even with no dialogue, the imagery and storyline in this film is excellent. A brilliant example of cinema.
Watch the trailer or get your copy on Amazon or eBay.
Make sure to get the Criterion version of this wonderful film.
Thank you in advance for your support…
We know that you could spend hours, days, weeks and months finding some of this information yourselves – but at this website, we curate the best of what we find for you and place it easily and conveniently into one place. Please take a moment today to recognize our efforts and make a donation towards the operational costs of this site – your support keeps the site alive and keeps us searching for the best of our heritage to bring to you.


Remember, we rely solely on your donations to keep the project going.
We appreciate you more than you know!
If you have not already subscribed to get TresBohemes.com delivered to your inbox, please use the form below now so you never miss another post.