Moon Over Miami is a delightful and filled with dancing, songs, action, beach scenes, and sweet-hearted romance this film will lift your spirits and make you laugh.
Two smart girls looking like a million and looking for a million.
In this film, popping with bright technicolor, we watch the playful antics of two sisters and their aunt pretending to be wealthy in order to catch a millionaire husband. Silly antics, scheming ideas, and did we mention gowns…?
Watch them rent an apartment to look the part, drool over their gorgeous fashions and see how conniving and sneaky they are in trying to catch a man. Don Ameche is positively charming and Betty Grable is funny as she sings and dances up a storm.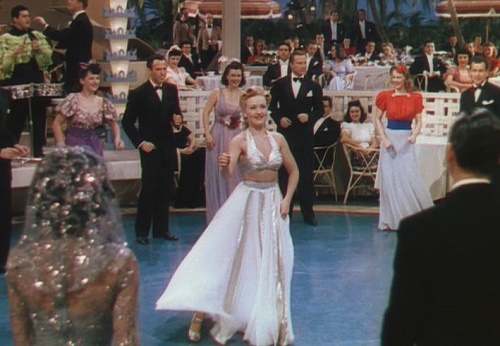 Lots of tapping, (I have to mention it again) gorgeous gowns, and even some over the top action with a small speedboat race through some Florida bayous!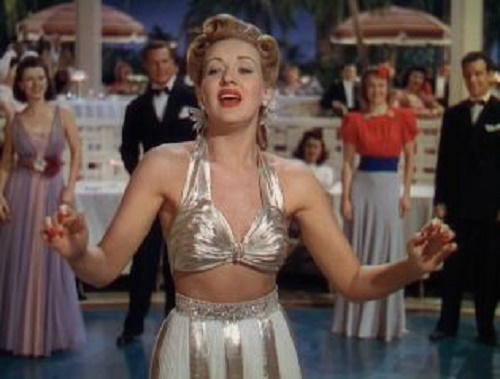 Who knew that Don Ameche was so handsome back in the day? I just remember him as the tall older gentleman in Cocoon. (Another sweet film to watch!)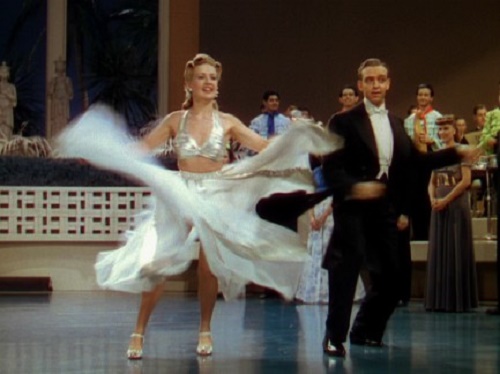 The scenery is lovely, the music is fun and we all loved the happy ending!
Watch the trailer or get your copy on Amazon.
If you have not already subscribed to get TresBohemes.com delivered to your inbox, please use the form below now so you never miss another post.
---
Remember, we rely solely on your donations to keep the project going.
Become a friend and get our lovely Czech postcard pack.