Mrs. Palfrey at the Claremont is an elegant, moving story of a lovely woman of age on a journey to find something meaningful again in her life and literally "trips" into the life of a young man on his own journey to find himself as a writer. It is a deeply moving, powerful, yet subtle film that will literally touch anyone with a pulse.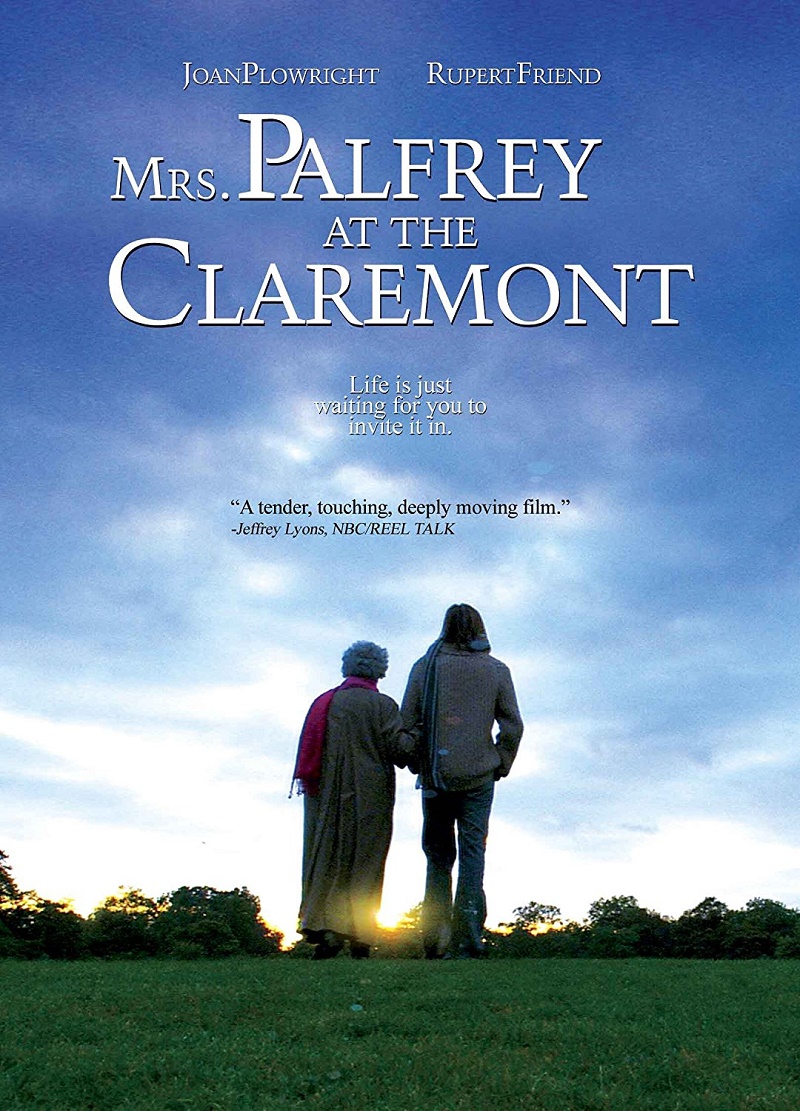 It's amazing how a chance encounter can turn into what appears to be the friendship of a lifetime. Certainly an odd couple, the elderly Mrs. Palfrey is treated so well and respectably by the young Ludovic "Ludo" Meyer.
I was enchanted by the sweet friendship between these two. She, seemingly forgotten by her own family and the young writer who behaves as though he is from another time. We never do really find out his background, or learn more about her family's but we do not need to.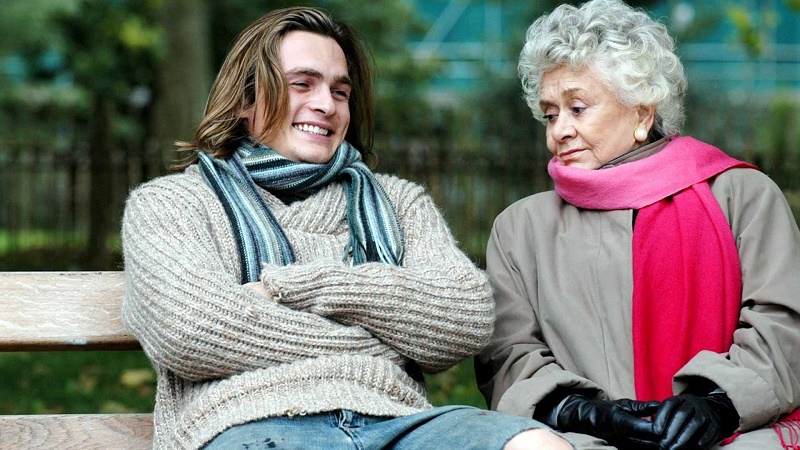 The main reason for watching the film is Joan Plowright in one of the best roles of her career.
The exchange between these two characters is enough to carry the entire film and I can't imagine anyone not being moved by this story of a friendship between and elderly (and still beautiful) lady and a sensitive young man of 26.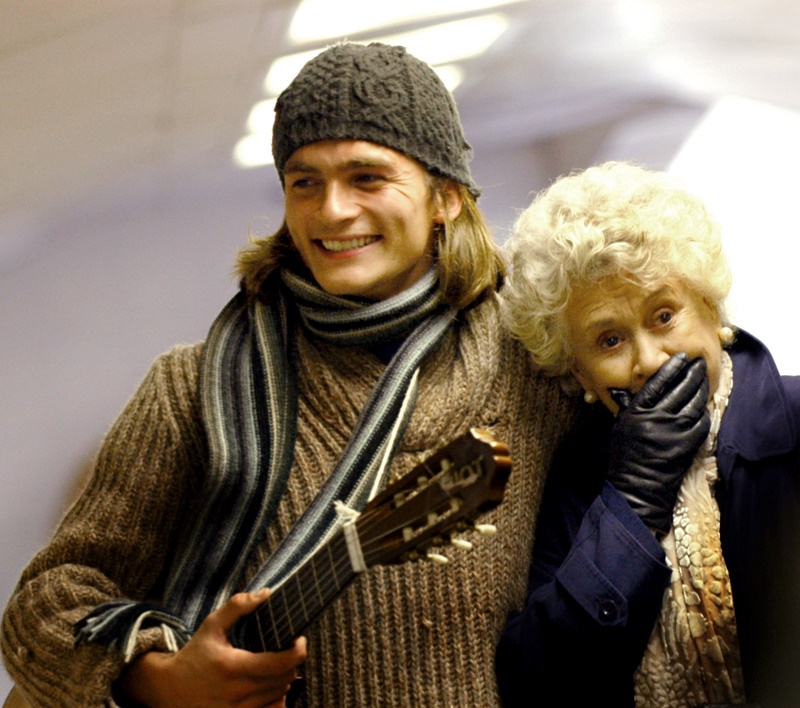 One big warning: make sure you keep a box of Kleenex next to you as the story comes to a close.
You'll need 'em.
Watch the trailer or get your copy on Amazon.
Enjoy the film!
If you have not already subscribed to get TresBohemes.com delivered to your inbox, please use the form below now so you never miss another post.
---
Remember, we rely solely on your donations to keep the project going.
Become a friend and get our lovely Czech postcard pack.