We watched Certified Copy last night and the immediately unique and interesting about this film is that the dialogue is in English, Italian and French. The characters move between the languages as real multi-lingual speakers often do. Another unique feature is that this film was created by Iranian writer and director Abbas Kiarostami and he selected William Shimell, a British opera singer to play the lead role, his first ever. The film takes place in Tuscany and the leading lady is the lovely Juliette Binoche whose mother is Czechoslovakian. This eclectic combination of nationalities, languages and cultures makes for a very human story.
It seems to me that the human race is the only species who have forgotten the whole purpose of life, the whole meaning of existence is to have fun, to have pleasure. And here is someone who's found their own way to do it. We shouldn't judge them for it. If they're happy and enjoying life, we should congratulate them, not criticize them. – James Miller
It begins where James Miller (the writer) is speaking on his new book, "Certified Copy" which is about arguments in the art world about originals vs. reproductions. His argument is that issues of authenticity are completely irrelevant, because each and every reproduction is itself an original and even the original is a copy of another form. A woman comes in late, is distracted by her son, exchanges whispers with the gentleman who organized the event and leaves early because her son is unable to sit still and is hungry. The son seems to play with the mother through a series of questions and comments and the mother gets frustrated.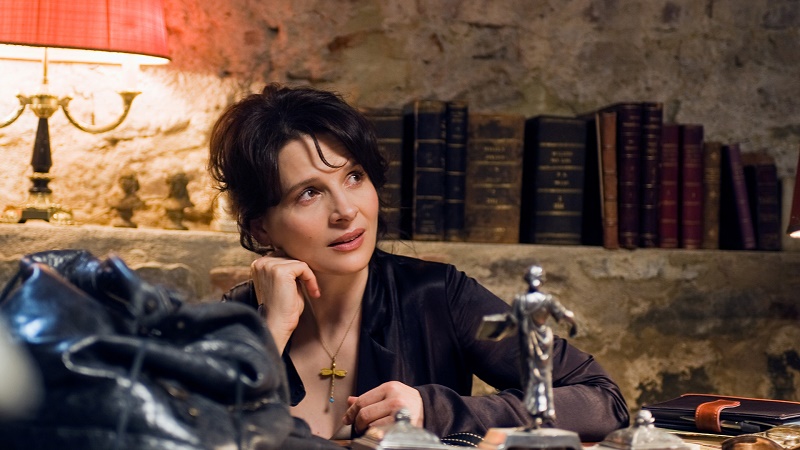 Juliette Binoche maintains this role between emotions throughout the film and you see her at once be cynical yet vulnerable, strong yet weak, angry yet forgiving. The author appears in her art shop and they are to spend the day together until he must catch his train promptly at 9 p.m. As the dialogue unfolds, you begin to understand that there is much more to their relationship than a woman driving around a visiting foreign author.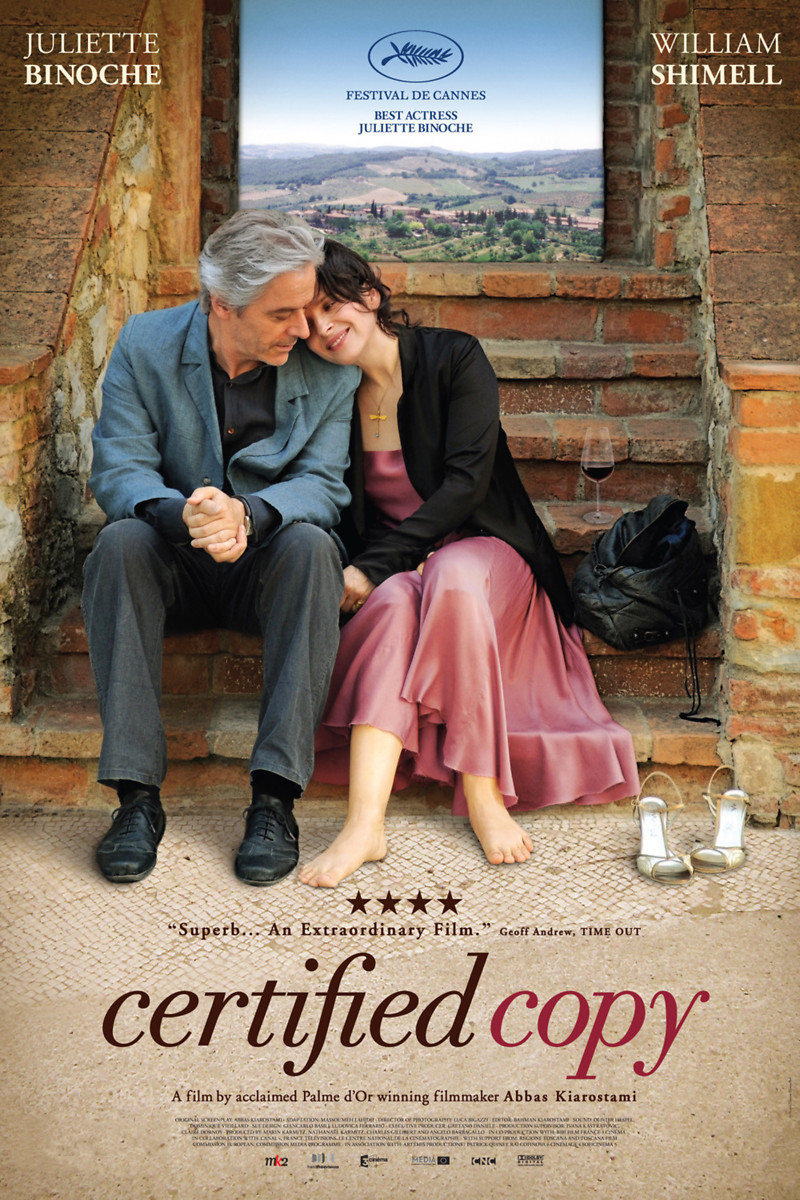 By the end of the film you are asking yourself, are they a married couple or simply pretending to be? Why would they pretend? She seems so hurt, cynical and resentful at times and uses the people around her in such a manipulative way. Yet in a moment, she becomes childish, vulnerable and seductive. He seems so cool and aloof and his distance suddenly changes into agitated anger.
Their discussions get extremely personal, and it's unclear which, if either, is the true reality of the film – which is what makes this film so terrific (and surely a part of the Criterion Collection). The director moves the viewer between levity and drama and captures us through all of the emotions in the work. Many of the camera shots and angles are such that you feel you are in the film with the characters and emotionally invested when you see the very subtle nuances and depth which Binoche displayed brilliantly.
Watch the trailer.
Juliette Binoche is stunning as always.
Wouldn't you agree?
If you have not already subscribed to get TresBohemes.com delivered to your inbox, please use the form below now so you never miss another post.
---
Remember, we rely solely on your donations to keep the project going.
Become a friend and get our lovely Czech postcard pack.