Jillian Greer is currently on sabbatical working on her new cookbook and when she isn't creating new recipes, she's busy enjoying the ranch with her two sons. 
When we chatted with Jillian Greer, she was happy to share the following with us:
This is my mother's eggnog recipe. I remember standing next to her and making this from the age of 5 and it was always such a joy to be a helper. My mom would make it a month in advance, pour it into glass bottled and then store it in a dark place. It would always settle, and she would then refill. The longer it sat, the thicker and tastier it got.
This recipe makes a very rich and creamy eggnog, very much NOT like what most folks are used to, and if all you have ever had is the garbage they sell in the carton next to the milk at the holidays, then prepare to have your life forever changed!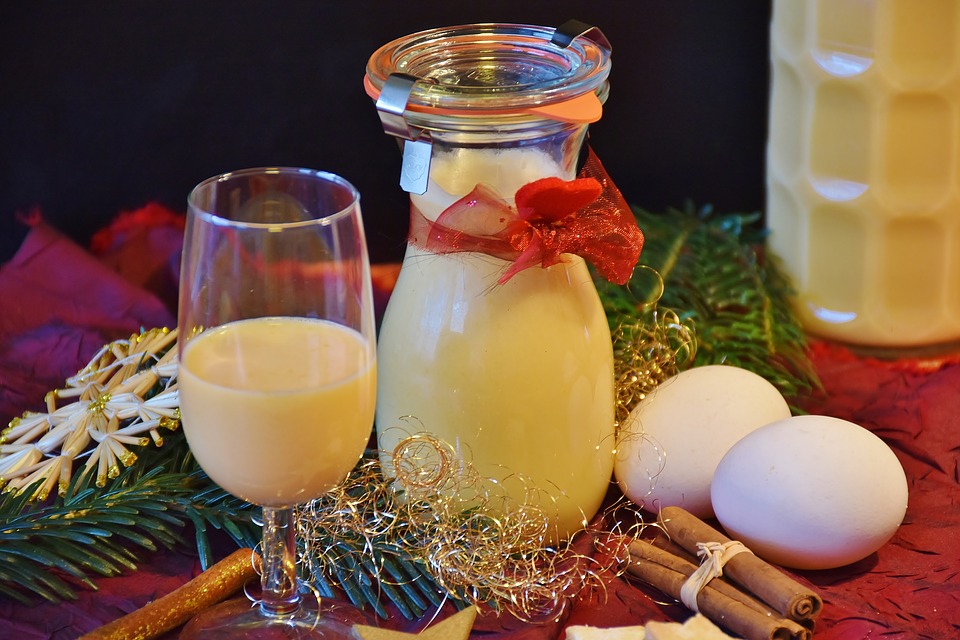 This eggnog is a very strong alcoholic beverage.
Ingredients
1 dozen of the highest quality organic eggs, separated into whites and yolks
3 cups nice aromatic rum
2 cans condensed milk
2 cans evaporated milk
3 cups alternate liquor (you can maintain the rum, mix light and dark rum or use bourbon whisky – based on your own taste)
vanilla powder (for sale in European markets)
sprinkle of anise
Directions
You will want to take at least 2 hours to make this. The slower and more gently you go, the better the outcome of the recipe.
Separate your eggs into yolks and whites in separate bowls.
I put the whites into the mixer and the yolks into another bowl.
Place the yolk bowl over a pot of hot cooking water and start to beat with a blender. Add the cans of condensed milk slowly. You want to temper the eggs and use the sugar content in the condensed milk to thicken the mixture. Insert the vanilla sugar and the anise. Let the aroma cook through and permeate the mixture.
This process is slow and should take approx. 20 to 30 minutes. Maintain the heat but make sure you do not cook the eggs. Add the evaporated milk and keep beating the mixture. Shift from beating to stirring with a whisk.
Very slowly, add the rum, stirring very slowly. (Czech rum is best of course, but quite difficult to get in the U.S.)
Set aside and move to the egg whites. Beat them until they are stiff and then fold the cooled yolks into the whites, incorporating them slowly.
Note: I encourage you to have your family and friends always bring a designated driver if they plan on drinking (especially this eggnog which tastes so good you want another glass, and then another, and then another…) You can always lower the alcohol in the recipe, by substituting milk for every cup of alcohol removed, but then it loses its true eggnog flavor. While I grew up being allowed to enjoy a sip or two with the grown-ups, I do not recommend giving this liquor (or any alcohol) to children.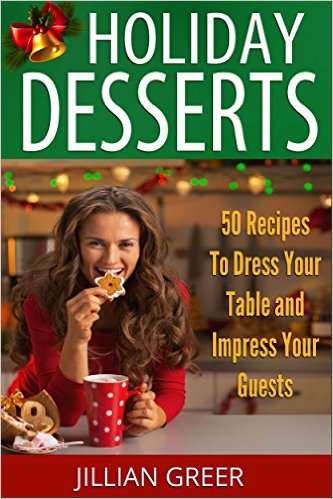 Cooking since the age of four, Jillian feels most comfortable at home in her kitchen. She has been collecting recipes as long as she can remember and has traveled abroad to attend cooking workshops in Rome, Paris, Prague and London.
While she loves trying dishes from every culture, she is still a meat and potatoes gal at heart and she loves cooking for her husband and two son's best.
Jillian lives in Montana and her favorite activity is collecting little bottles of flavoured liquor and misting all of her sweet treats with them.
To get the latest copy of her new cookbook, visit Amazon.
If you have not already subscribed to get TresBohemes.com delivered to your inbox, please use the form below now so you never miss another post.
---
Remember, we rely solely on your donations to keep the project going.
Become a friend and get our lovely Czech postcard pack.