If you follow our personal Facebook adventures you will notice that we often go on road trips and post all of the great things we see along the way.
On so many of our road trips to the west coast we have driven through Texas and we have noticed that we always see billboards along the highway with Czech greetings advertising bakeries, towns, and people who have set up Czech shops.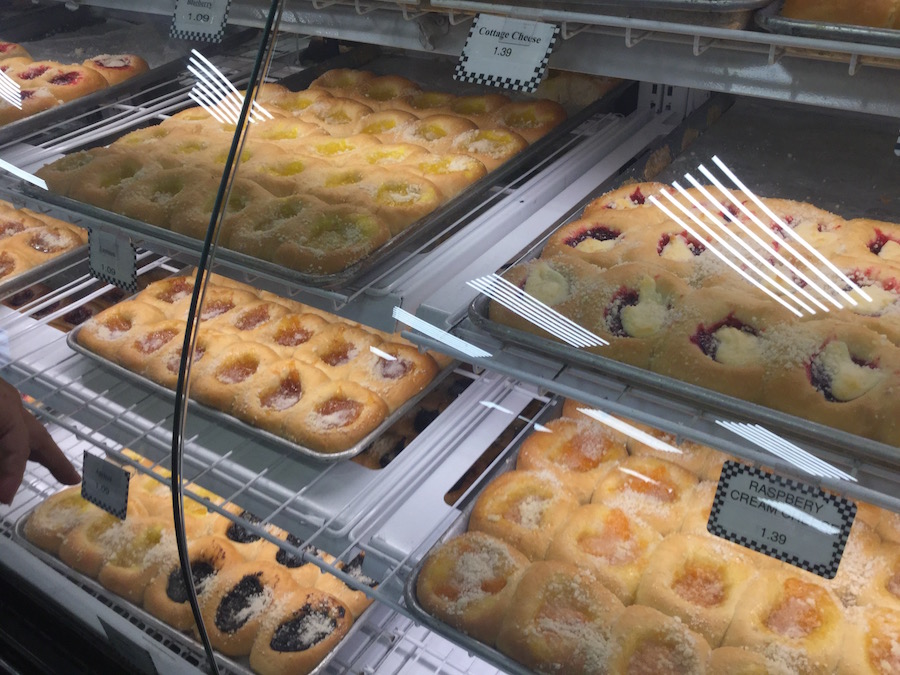 When the first Czechs came to America a large amount of them went to Texas, so now their children and their children's children keep running or have opened up Czech businesses to carry on the tradition.
Most recently we went to Texas for business (yes, we drove) and of course, because we are Czech, we had to exit every time we saw a Czech billboard. It is fun because here in America it is hard to find many European and Czech shops, but Texas is filled with them.
At almost every Czech place we went to we found Kolache. A Koláč (English – Kolache) is a pastry filled with a fruit center, surrounded by a soft warm dough…
They are delicious, especially in Texas.
If you have not already subscribed to get TresBohemes.com delivered to your inbox, please use the form below now so you never miss another post.
---
Remember, we rely solely on your donations to keep the project going.
Become a friend and get our lovely Czech postcard pack.