Today, we are learning about Czechs in the Big Apple and how it all began. New York is the city with a special significance to the Czech Republic. In Upper East Side, we can find the Czech consulate general and the Czech center, both doing a great job in promoting Czech businesses and Czech culture and arts in America. It is half forgotten fact that almost 41,000 Czechs used to live in New York already hundred years ago. Let´s move deep in history and find out how it all began.
New York´s first Czech neighborhood if we can call it that was between Avenues A and C, and 8th Street and Houston Street on the Lower East Side, close to Tompkins Square Park in Manhattan. Avenue B became known as Czech Boulevard.
The simple apartment houses they lived in were owned by tobacco manufacturers, big employers in that area. Many cigar makers from the Bohemian region of Kutna Hora settled in New York, because there was a high demand for their experience in the field. Next to Czech Boulevard, in the South Bronx was Morrisania (nicknamed Marazín in Czech), located at Third Avenue and 164th Street. Also, big companies hired button makers from the Vysočina region, while many Slovak immigrants worked in shoe factories and textile mills.
The very first Czech association was called "První česko-slovanský spolek" (First Czecho-Slavic Society) and at the time of its founding in January 1850 had seventeen members. More associations followed soon after – the ones promoting Czech culture and traditions, theater groups, singing societies, religious and sport clubs, female and youth clubs and many others.
Regarding the press, the first one pager called Lucerna (Lantern) was published in 1871, but it is more important to mention the longest-lived Czech newspaper New Yorské Listy (New York Gazette), published between 1874-1966.
New Yorské Listy changed its owner, publishing company and publication schedules several times, but its importance for the community remained a constant.
Starting in the late 1880's, Czechs in Manhattan settled mostly between Second Avenue and the East River, roughly from East 65th to East 78th streets. This neighborhood, part of the Upper East Side, already had diverse Central European ethnic enclaves (Germans, Hungarians, Poles, Jews), but the Czechs (and Slovaks) dominated soon after with about 10,000 souls.
Newly arriving immigrants didn´t have feelings of isolation and homesickness since the whole neighborhood spoke Czech, including the policemen in the streets, Czech businesses, restaurants and pubs welcomed guests, offered services and merchandise, folksongs from the old country were sung, periodicals in their native language were published, original recipes cooked, and traditions rigorously followed. A visitor could have seen this home-like atmosphere also after World War II.
The beating heart of the Czech quarter was the Bohemian National Hall at 73rd Street.
After its opening in 1896, it  contained a restaurant, a hall for theatre plays, concerts and balls, and a number of rooms where up to ninety Czech clubs and associations held meetings and assemblies. There were also three classrooms of the Freethinkers School on the first floor.
There were other important buildings in the neighborhood. TJ Sokol Hall opened in November 1896 at 71st Street with a hall spacious enough to host theatre plays, conferences, concerts (and sports obviously). In 1908, the hall of DA Sokol (Dělnicko-Americký – Czech American Workingmen´s Sokol, established in March 1892 also in New York) was built at 72nd Street.
As stated above, Sokol never was exclusively a sport club, it also had an important social and political role in the community. People expressed their political views through their membership. Thus, DA Sokol or  "Red Sokol" educated its members toward socialism and was focused on the working class, while TJ Sokol or "Blue Sokol" was rather middle-class bourgeois. Political contradictions caused a long-term tension between the two Sokol organizations, in New York and elsewhere. Membership, inherited in families through generations and participation in sport contests were a question of prestige.
The Webster branch of the New York Public Library on York Avenue between 77th and 78th Street, opened on October 24, 1906. The Club of the Friends of Czech Literature held its regular meetings in the basement of the building and stands with newspaper and magazines, both in Czech and English were located on the third floor, while the bookshelves held all kinds of books (including dictionaries, encyclopedias, poetry). At its opening, it had about 1500 volumes but thanks to a man of a hundred professions Thomas Capek – a journalist, lawyer, banker, philanthropist, and above all the historian of the Czech New York community – the collections grew to 15,000 volumes after World War I.
The Czech Catholics gathered at St. Mary's Church, built in 1887 at 61st Street. Just one year younger is the Presbyterian Jan Hus church at 74th Street. And we must not forget the St. John Nepomucene Catholic Church on 66th Street.
If we leave Manhattan and cross the East River to Queens, we can also find Czech tracks in Astoria, one of numerous Queens neighborhoods, located in its northeastern part. Plenty of Czech businesses, craft workshops and associations grew here over a large area of the neighborhood after the second half of the 19th century. However the most important center of Czech life, culture and language has always been located on 24th Avenue, between 29th  and 31st  Street.
In 1892, Astoria's Czechs established the Bohemian Citizens Benevolent Society and, eighteen years later, they started to raise the money to build a gathering place. These were the beginnings of the Bohemian National Hall, started on October 1, 1910.
Above the entrance the sign "Český domov" (Czech home) dominates, to stress the fact that the Czech community bonds together even overseas and that every visitor is warmly welcome. Inside, there was a lot going on: school classes, folk-dancing and singing groups in the Sokol gym, meetings of compatriot clubs and societies, as well as weddings, and other celebrations.
Thus, the original size of the Hall had to be extended to include enough space for both the school and the gym and even an outside half-acre park for picnics and outdoor activities. The idea of a beer garden arose in the early 1930's and a certain ethnic rivalry played a role here, too. Czechs realized Germans in New York already ran a number of beer-gardens, while they themselves, the nation of proud beer drinkers had none. A wooden fence was built to surround the brick building and simple farmland suddenly changed into a beer garden in the Central-European style. It became a very popular place where people met and spent good times in a spiritual kind of garden, in the middle of growing sycamores, elm trees and lindens.
Another two, less important Czech neighborhoods were to be found in Morrisania, South Bronx and Winfield, Queens where Sokol buildings existed and various gatherings and celebrations took place.
The community was growing exponentially only until the first decade of the 20th century. In June 1910, the census stated that 40,900 Czechs lived in New York City, which represented the historical maximum. It declined after World War I, as a result of hundreds of Czech families moving to the suburbs and smaller towns nearby, where there was a much lower cost of living.
For more about the Czechs in New York, see the book Český New York, published by Universum Publisher House in Prague in 2021.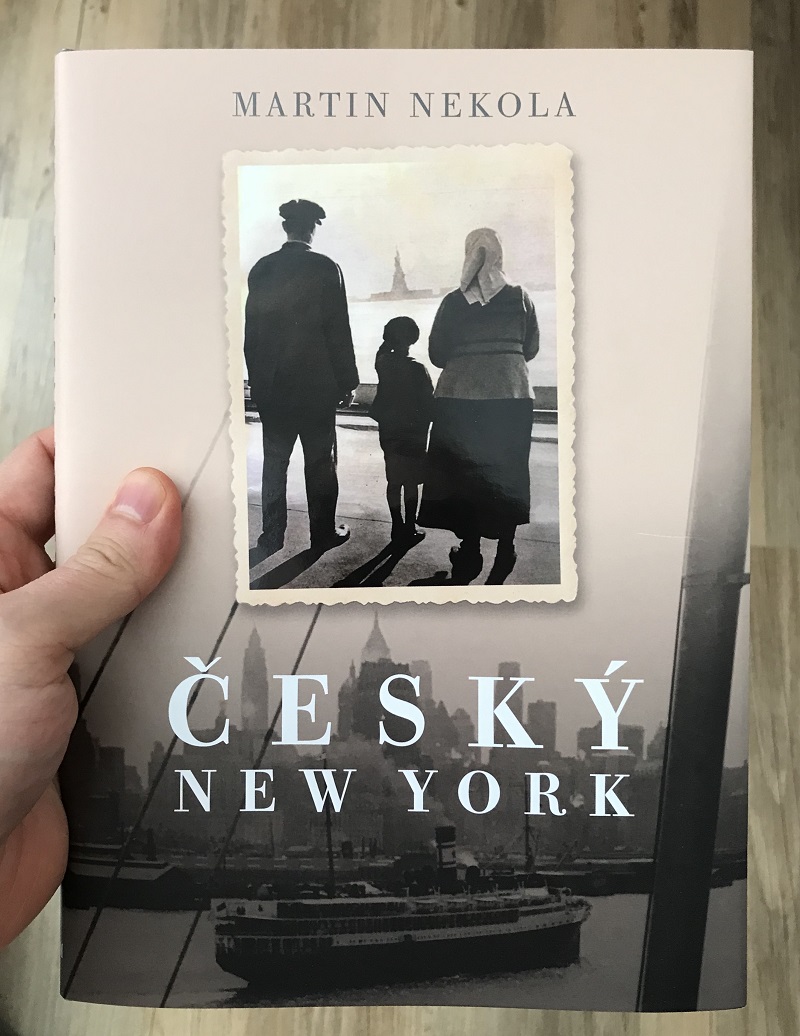 For those who don´t read Czech, contact author Martin Nekola and ask for an English brochure on this topic in pdf: marnekola@gmail.com
---
Guest Post Author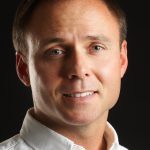 MARTIN NEKOLA, PH.D.
Martin Nekola, Ph.D. received his doctorate in political science at the Charles University in Prague, Czech Republic. His research is focused on the Czechs in America, non-democratic regimes, the era of Communism and the Cold War. From time to time he participates in the election observation missions organized by the Organization for Security and Cooperation in Europe (OSCE).
He is a member of Association for Slavic, East European and Eurasian Studies (ASEEES), Czechoslovak Studies Association (CSA) and Czechoslovak Genealogical Society International (CGSI), author of more than four hundred articles and twenty-two books, including České Chicago (2017), Čech v americkém Kongresu (2020) and Český New York (2021). He is also the Czechoslovak Talks coordinator.
Martin will be doing a month-long lecture and research tour of the United States in the spring of 2023, and he intends to consult various archival collections related to the Czechs in America. He has created a crowdfunding campaign for that purpose if you feel inclined to support his work.
Read his entire profile here.
Thank you in advance for your support…
We know that you could spend hours, days, weeks and months finding some of this information yourselves – but at this website, we curate the best of what we find for you and place it easily and conveniently into one place. Please take a moment today to recognize our efforts and make a donation towards the operational costs of this site – your support keeps the site alive and keeps us searching for the best of our heritage to bring to you.


Remember, we rely solely on your donations to keep the project going.
We appreciate you more than you know!
If you have not already subscribed to get TresBohemes.com delivered to your inbox, please use the form below now so you never miss another post.