I have admired these little Czech figurines known Vizovicé Pečivo since I was a little girl. As Czech, Slavic, or Moravians, we've been creating them for at least two centuries. It is without debate that these that these family jewels hand crafted by grandmothers and aunties carry a special generational wealth and are treated as precious jewels.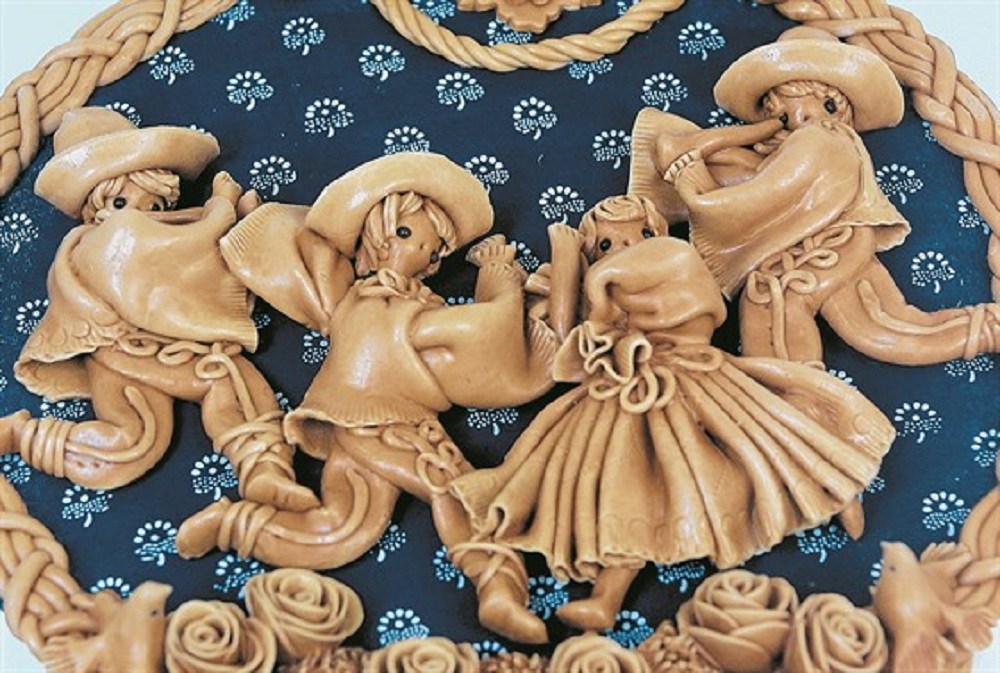 Vizovické Pečivo is an inedible figural pastry of a decorative character. It belongs to the category of ceremonial pastries, the production of which was inherited from generation to generation in one place for a long time and thus became characteristic of its specific region.
In order not to lose its ethnographic and expressive value, its producers adhere to the original traditional designs, taken from the past.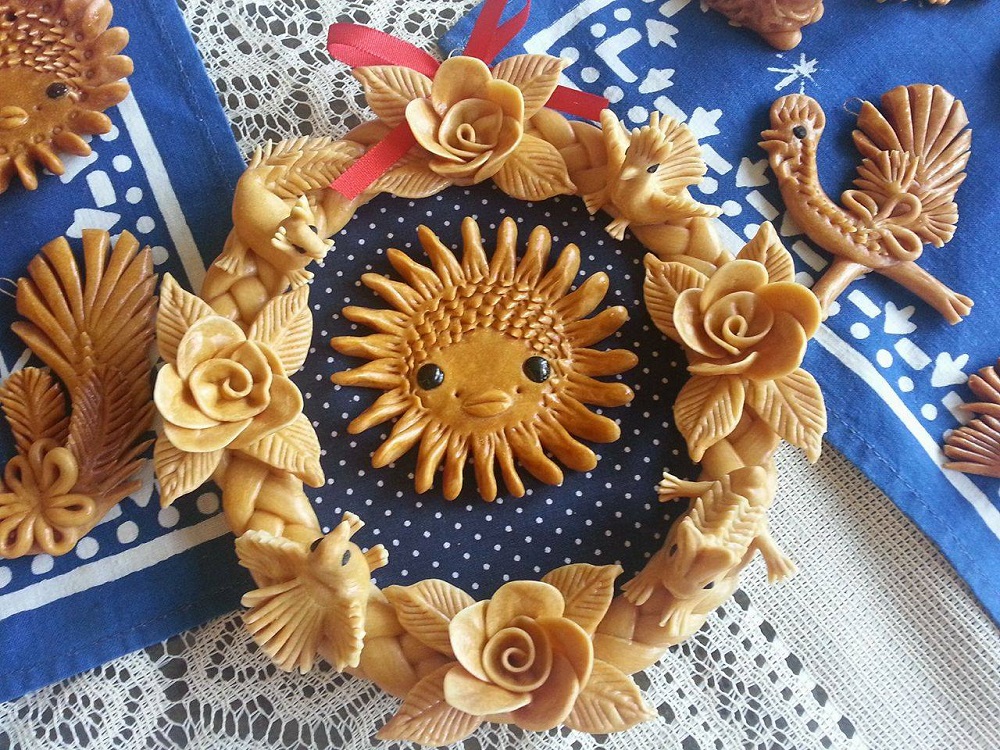 Uncovering the secrets of this unique folk technique is an adventure made for long and quiet evenings. I find making them very relaxing and meditative.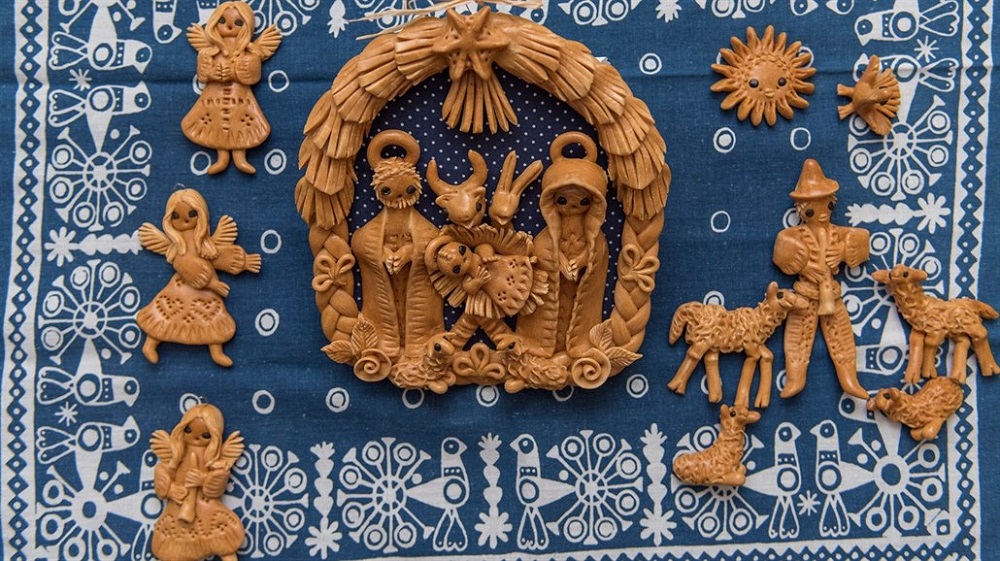 ""Bakers were also created in our country only by the development of livestock and annual markets. The production of the Vizov bakers gained a famous reputation, and their Christmas pastries went well for sale to all major cities in Moravia and Prague for over 50 years." – Dějinách a pamětech města Vizovic (1933) by Josef Čižmář.
Czech figurines were popular in a wide area, where they were brought to fairs by so-called wooden cooks, who traveled around Wallachia with their goods. They were also admired at world exhibitions in Brussels and Montreal.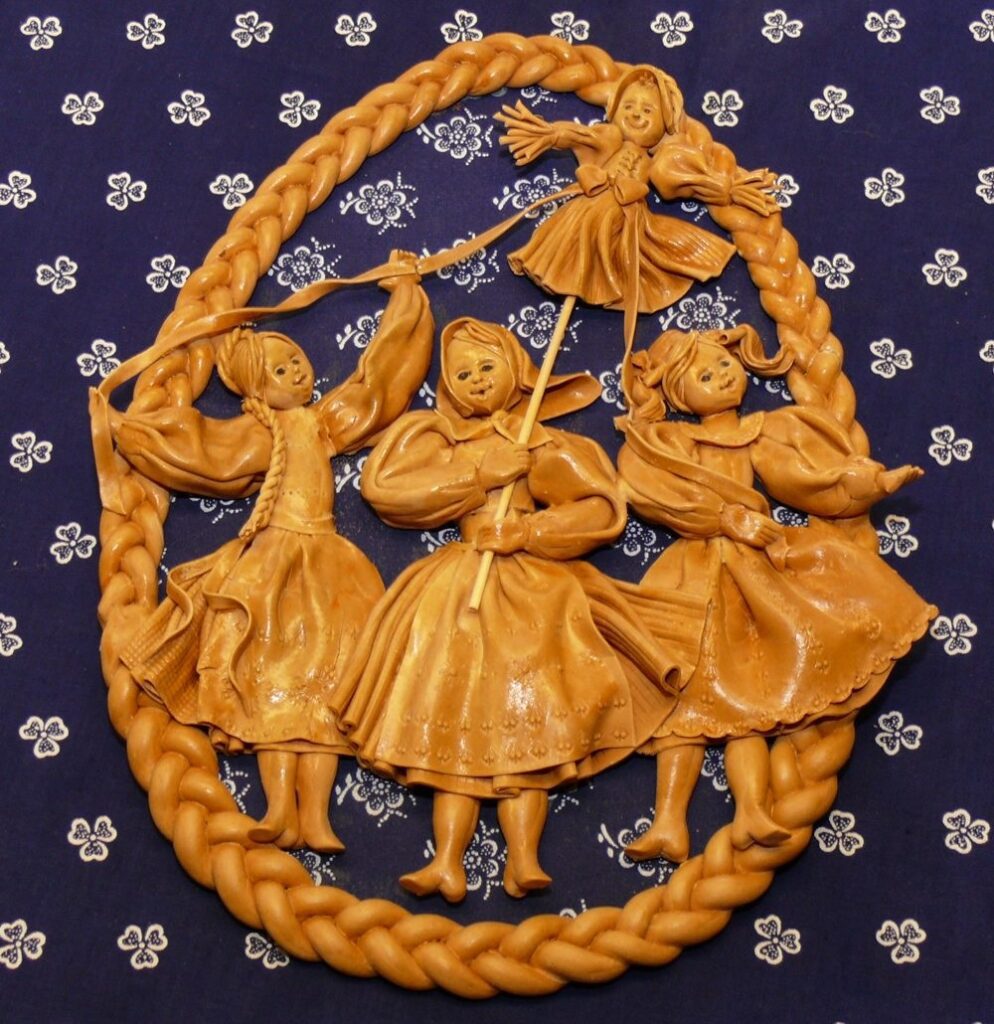 To create these you only need three ingredients; water, vinegar and flour. What you need more of is patience and time. This is not an activity to be rushed and in our home, helped teach my children patience and care when they were young. They make thoughtful gifts for grandparents and friends and family for the holidays.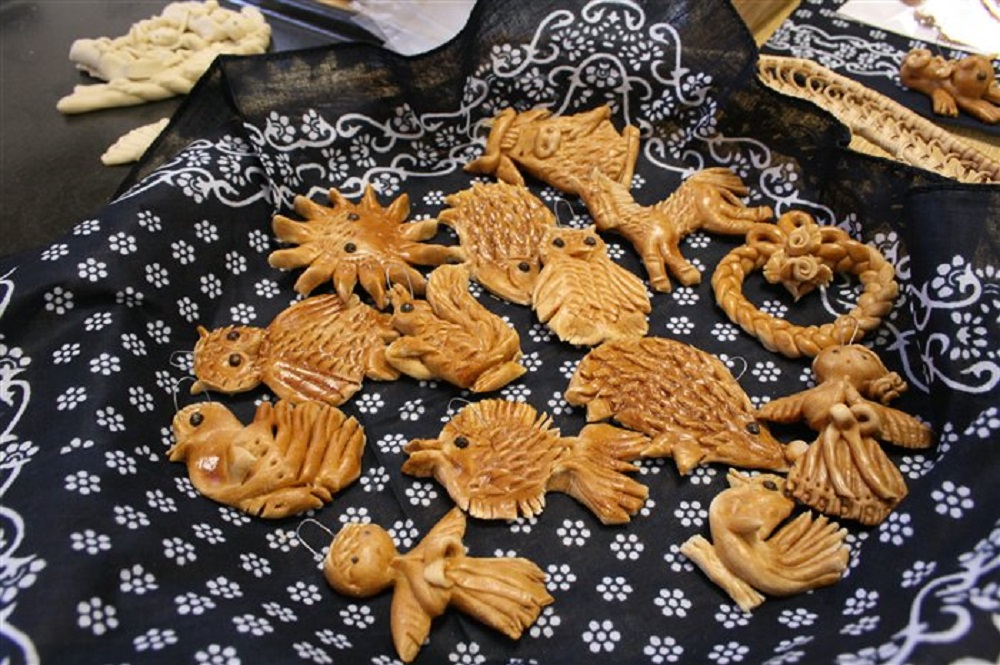 I'm sharing this post now so you can perfect your technique in time to create stunning pieces of art come Christmas. It is also common to make Christmas tree decorations or candlesticks to adorn a typically Czech festive holiday table.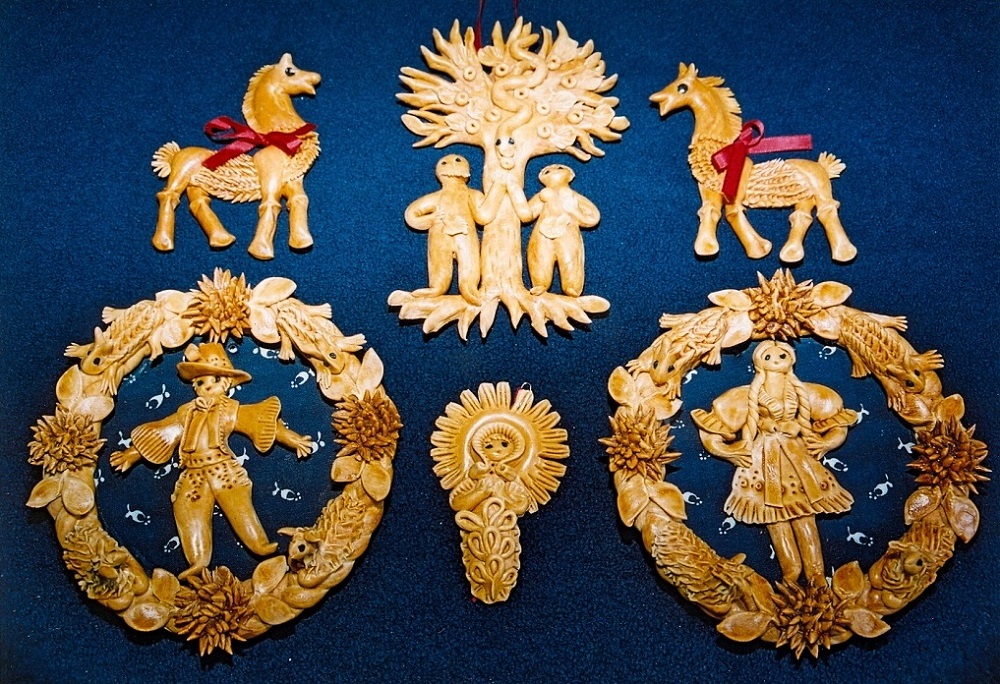 The basis of Czech figurines is obviously the dough. The dough is made only from flour, water or flour, water and vinegar and is shaped by hand using five techniques – cutting, cutting, needling, decal and bowing. After drying, it is painted with an egg and dried in the oven for several hours.
Vizovické Pečivo Dough
Recipe One:
500 grams of plain flour, one tablespoon of vinegar, 150 ml of lukewarm water.
Recipe Two:
300 grams of plain flour, six tablespoons of lukewarm water, three tablespoons of vinegar.
Pour the flour into the bowl, gradually pour water with the vinegar into it and mix with a fork first and then with your hands. Experienced figurine makers claim that kneading the dough takes at least an hour. Your dough may feel without lumps, but it may not feel perfectly smooth either. The most important thing to remember is that the dough must always be worked out in such a way that it is as smooth as you can get and that has no air bubbles.
Again, experienced people recommend kneading the dough (only with your hands, forget using the Kitchen-Aid!) for at least one hour, but I've watched a 90-minute movie, working the dough the entire time. The better the dough – the better your outcome of figurines.
Once you are done working it through, put the dough in a plastic bag and store it in the refrigerator for at least an hour, but preferably for longer if you are patient. Poorly prepared and short-lying dough is poorly shaped, does not hold shape and will burst when baking. Others swear that wrapping it in a damp dish towel and stored in the pantry overnight and then worked with your hands the following day for at least 30 more minutes prior to using is the secret.
Either way, the dough is not ready when you pull it out of the cupboard or fridge – it is important to process the dough after it's rested for at least 30 more minutes. I have found that if you leave it refrigerated overnight, it becomes too hard is is much more difficult to work with. The secret is truly knowing how to feel when it's perfect and that, my friends, takes trial and error.
To begin to create characters, you must begin with smooth roll. This is key. A good tool for this is a formica board because the dough will not stick to it. Then you need a good knife to cut the dough. If you are working with multi-layered and more intricate designs, you will need a small paintbrush to moisten glued parts and little manicure scissors to cut various surface structures. I also recommend small tweezers for shaping. If you want to get very creative, wrap pieces around a straw or toothpick to make curly hair. Decorations and light color can be added from little herbs and spices such as grains of pepper, allspice, cumin and other spices, as well as some unground poppy seeds.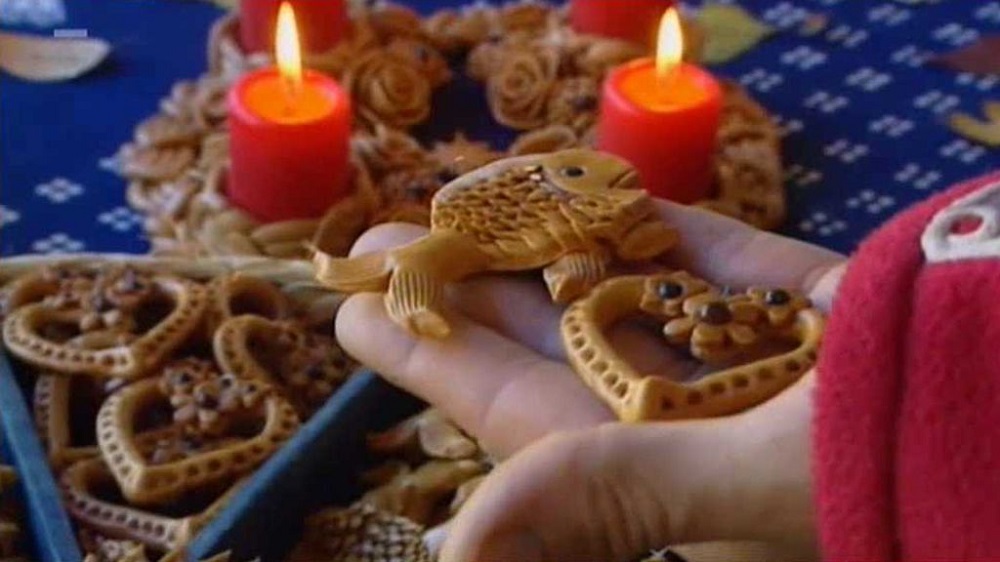 Once your designs are complete, let them dry for at least 3 hours.
The proper baking is another important part of production. Vizovické Pečivo is actually not baked, but rather very slowly dried. First set the oven temperature to only a moderate 120° F, then gradually increase to 220° F after three to four hours. Drying time will depend upon the size of your figurines. Normally, it's about a 6-hour drying time. This procedure is only indicative, it depends on the type of flour and oven. I increase the temperature only when the dough starts to shine, and I end when the pieces begin to show a very light golden color.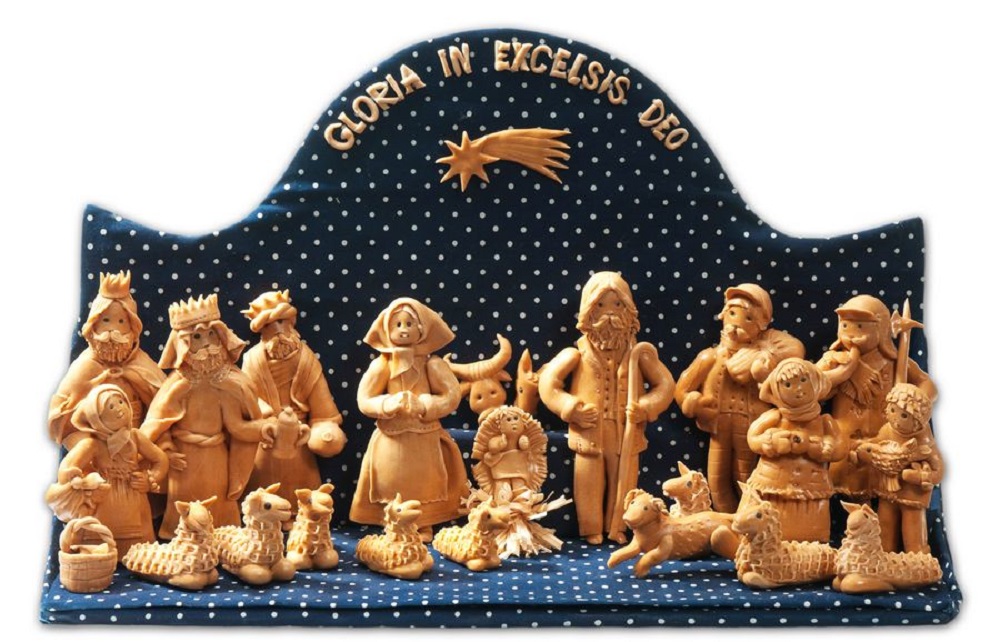 Remember to very lightly (very lightly!) grease the baking tray to prevent the figurines from slipping and moving around on the baking tray. Once they are done, pull them out and allow them to dry for at least three hours before placing them back in the oven, this time to add the clear coat which makes them shine. This is used by spreading them with a whipped egg very lightly with a pastry brush. You can use only egg white, the entire egg, or just the yolk if you want a darker shade.
Shaping and modeling the Vizovické Pečivo requires some skill that you only gain with lots of practice. If doing this with children, it's best to start with simple wreaths and flat ornaments.
Symbolic Meanings
Based on old tradition, each unique shape or character had a symbolized meaning. A few of these follow:
A fish symbolizes silence and quiet reflection
A rooster symbolizes masculinity
A frog is created to clean and protect water
A squirrel symbolizes a good housewife
A lamb symbolizes a good harvest
A duck symbolizes a good mother
A deer symbolizes acumen
A fox symbolizes cleverness
A spider is supposed to bring good luck
Advanced Shapes of Czech Figurines
As you can see from some of the images I have shared, some designs are very intricate. For example animal figures, dolls, and complete Nativity scenes. These require imagination and greater skill.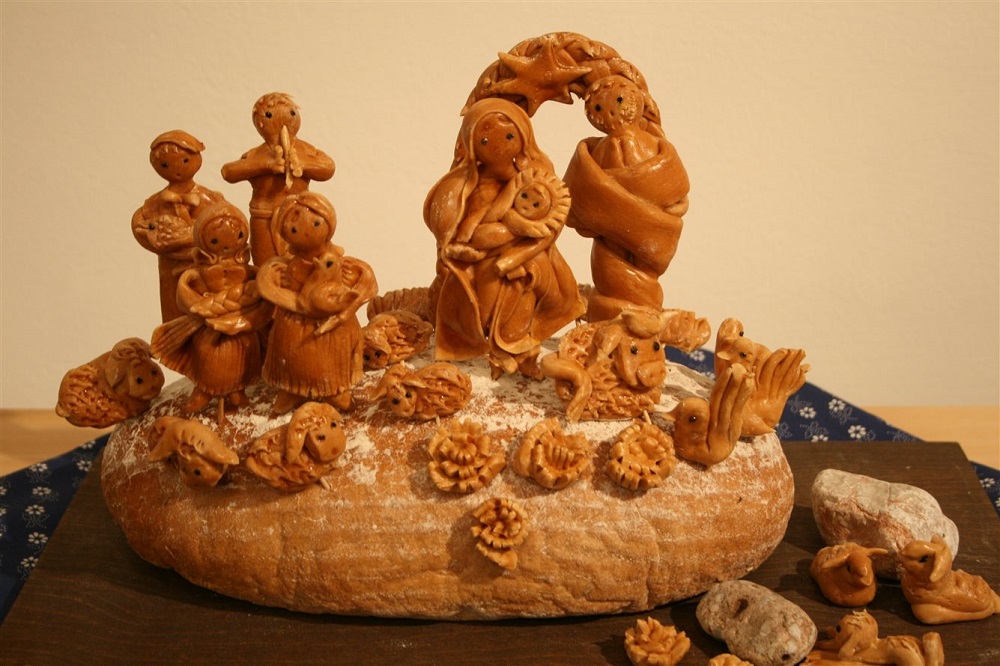 A rule of thumb is not to overdo it with the size of the pieces because they may crack when drying. Again, feel free to use grains of spice or poppy seeds for the eyes of figures, but also for the decoration on flat shapes and wreaths.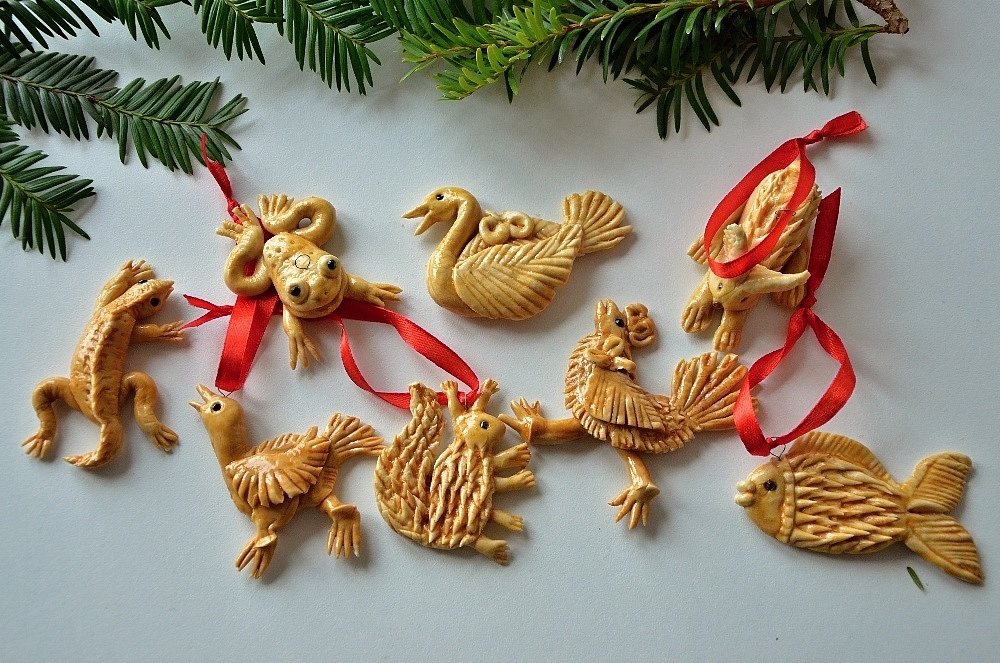 It is very important not to leave the dough parts you are not working with out. Always cover it, or better yet, keep it in a plastic box to prevent it from drying out. The moment a thin crust forms, the dough will not be able to be rolled out and will be un-useable.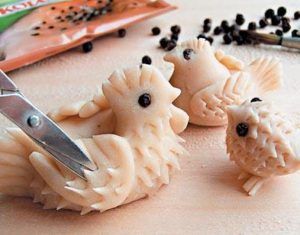 For beginners it's good to remember that production takes a few days, not to mention the painful hand cramps when you're kneading dough for so long. There will also ne a lot of lost nerves in moments when parts of the figures stick to your fingers, refuse to keep the right shape, and when you pull cracked monsters out of the oven instead of the beautiful creations you expected. But once you get the hang of it, the rewards will be worth the effort and you'll have a treasured family heirloom to pass on to future generations. In the video below, you see several shapes as well as the production.
I'm sorry it's only in Czech, but you can learn just by watching, too.
Enjoy!
https://www.youtube.com/watch?v=sj_sxg0Wqsg 
Thank you for your support – We appreciate you more than you know!
We know that you could spend hours, days, weeks and months finding some of this information yourselves – but at this website, we curate the best of what we find for you and place it easily and conveniently into one place. Please take a moment today to recognize our efforts and make a donation towards the operational costs of this site – your support keeps the site alive and keeps us searching for the best of our heritage to bring to you.


Remember, we rely solely on your donations to keep the project going.
Thank you in advance!
If you have not already subscribed to get TresBohemes.com delivered to your inbox, please use the form below now so you never miss another post.