What is it about New Year's Eve and lentils? Well – there is an old Czech saying – "Jak na Nový rok, tak po celý rok" which translates as: "As on New Year's Day, the same throughout the whole year." Therefore, on New Year's Day, most Czechs consume lentils (čočka).
Lentils are served on New Year's Eve after midnight. The lentils, with their coin-like shape, represent luck and prosperity for the whole year. We'll be eating lentils after midnight and all day tomorrow, how about you? Many Czechs also eat pork knee (*the head is more traditional) with grated horseradish and apple (strouhaným křenem a jablky). Pork signifies the fat or bounty of the land…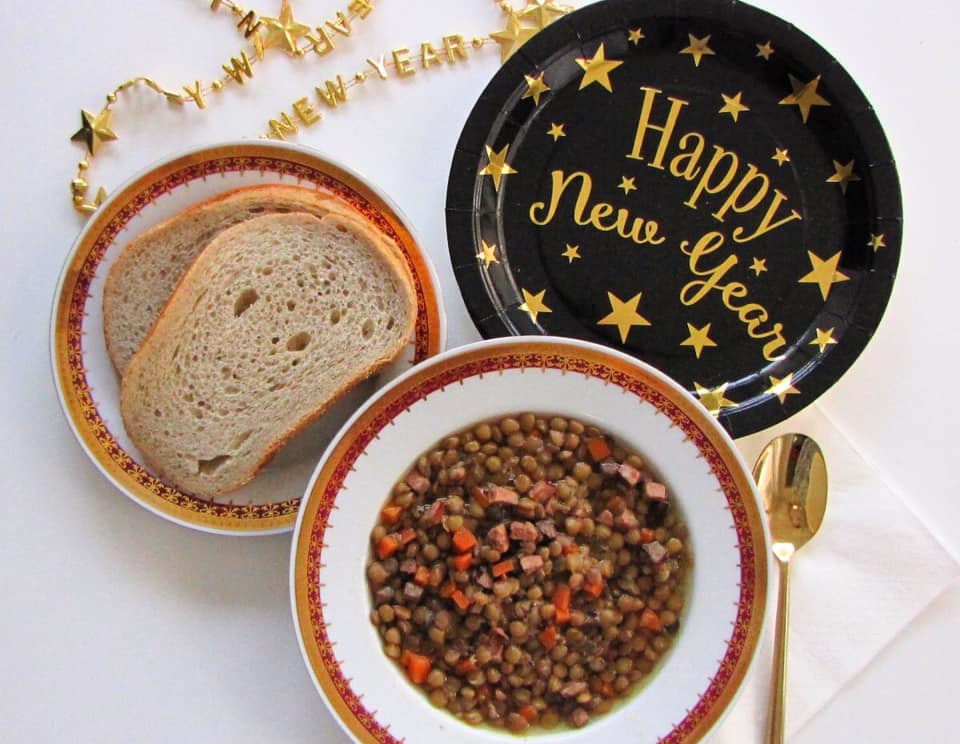 Historically Czechs ate vepřový ovar se strouhaným křenem a jablky (boiled pork head with grated horseradish and apples) at midnight; today pork is rather eaten on New Year's Day along with a dish of čočka (lentils) topped with a fried egg, a symbol of prosperity and a pretty good hangover cure if you drink too much ? Bohemian Sekt.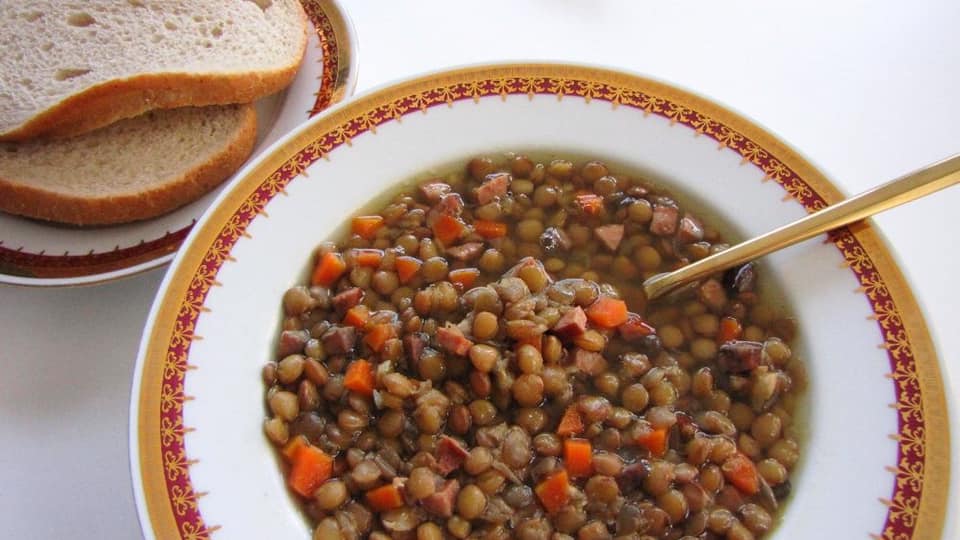 Last year we made lentil soup (pictured above). This year we're having brown lentils with fried eggs. In the past, my family made this including sliced hot dog as well. Regardless of the recipe, make sure to have lentils after midnight and on New Year's day!
Ingredients:
2 cups brown lentils
1 small onion, chopped
2 Tbsp. butter
1-2 Tbsp flour
4 cups water
2 Bay leaves
2-4 Tbsp. white vinegar
Directions
Rinse the lentils and add enough water to a saucepan so they are covered.
Then add the rest of the ingredients and cook until the lentils are done, adding more water if necessary. They normally take about 30 to 40 minutes to cook. I cook them on medium heat, covered. I check on them and stir them every 10 minutes or so. Sometimes I need to add some water.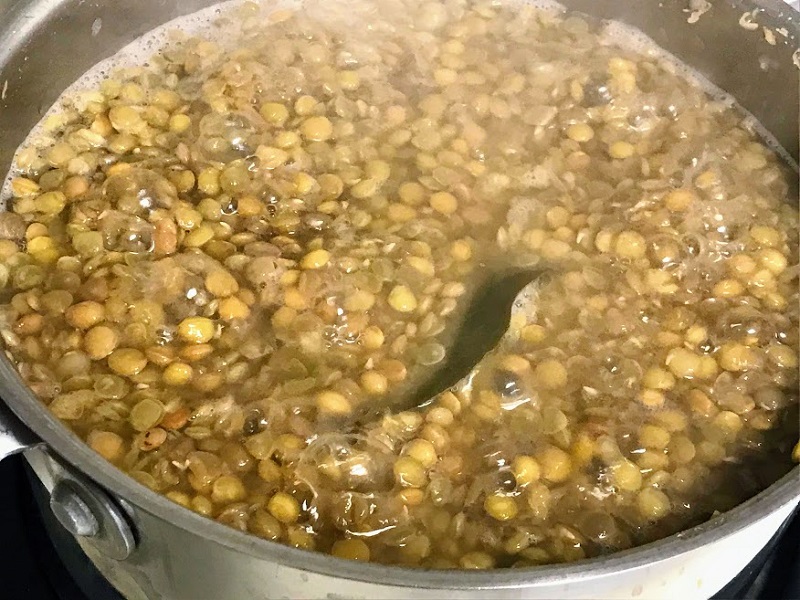 When they are finished, I remove the bay leaves and add 2-4 tablespoons of vinegar and mix well. Then I salt and pepper to taste.
While the lentils are cooking, use a small skillet to melt the butter and add the onions. Cook on medium-high heat until onions are translucent. I like to make mine a little brown.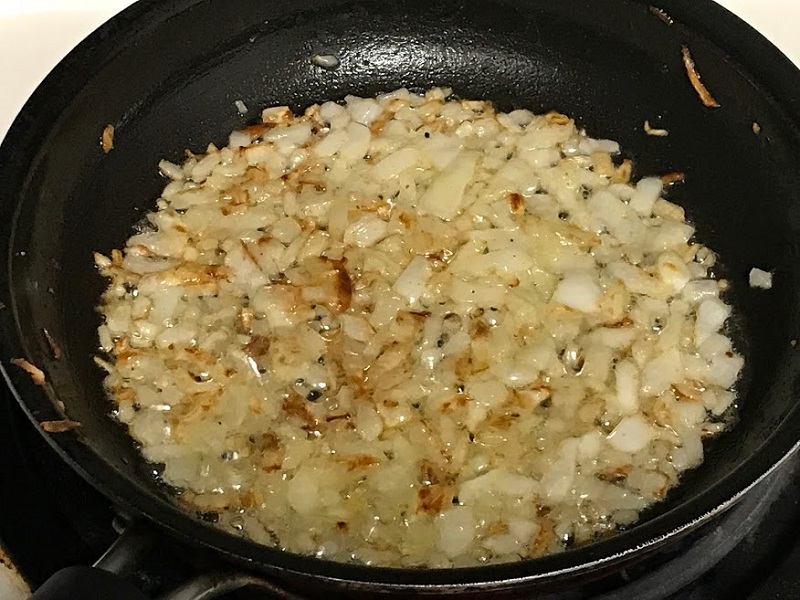 Then add 1-2 tablespoons of flour and stir well. I only add 1 because I like my lentils a little more 'wet'.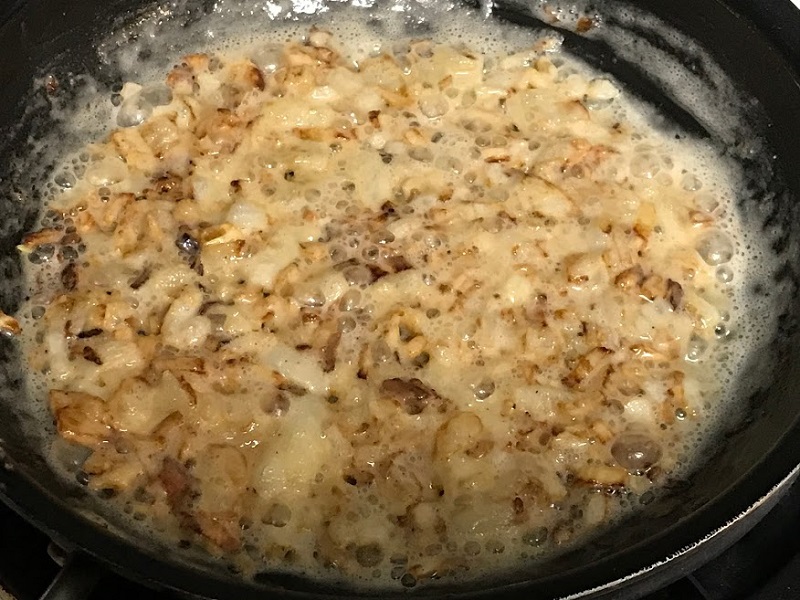 Add the rue (onion, butter and flour) to the lentils and mix well again. Set aside.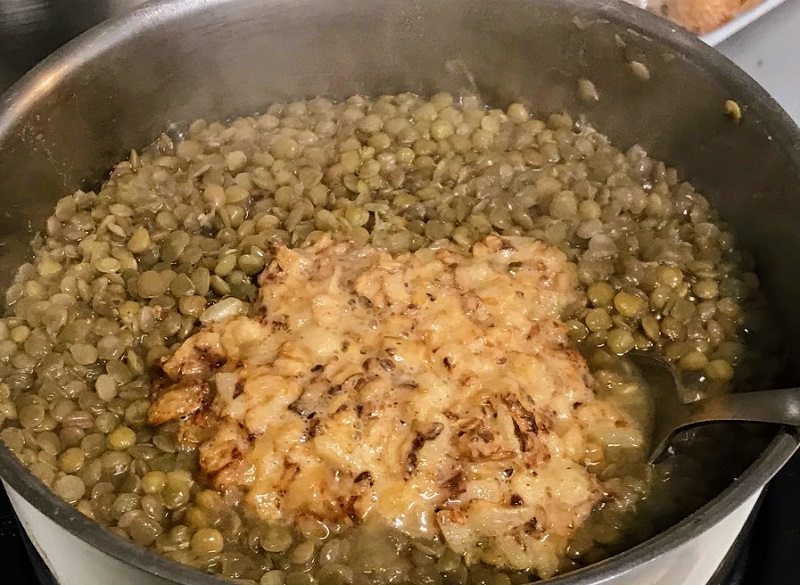 In a small frying pan, I fry a couple of eggs. Usually they are served sunny-side up. I don't like runny yolks, so I break the yolk and cook all the way through until the eggs are dry. Sometimes I turn them over once.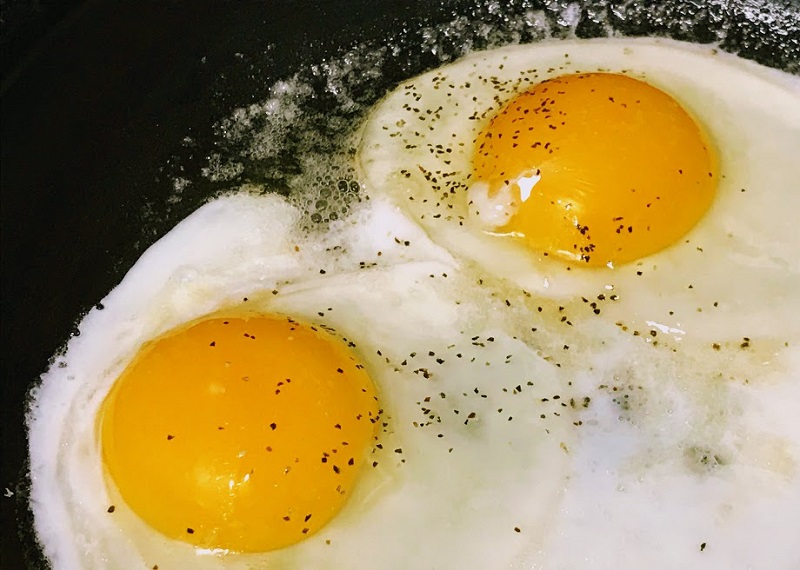 My eggs are not as pretty on the plate, but I like the taste, so…
When you plate, scoop some of the lentil mixture, place the eggs next to it and garnish with a pickle. Sometimes (when I want it to be more of a meal) I will also add sliced frankfurter or Polish sausage on the side.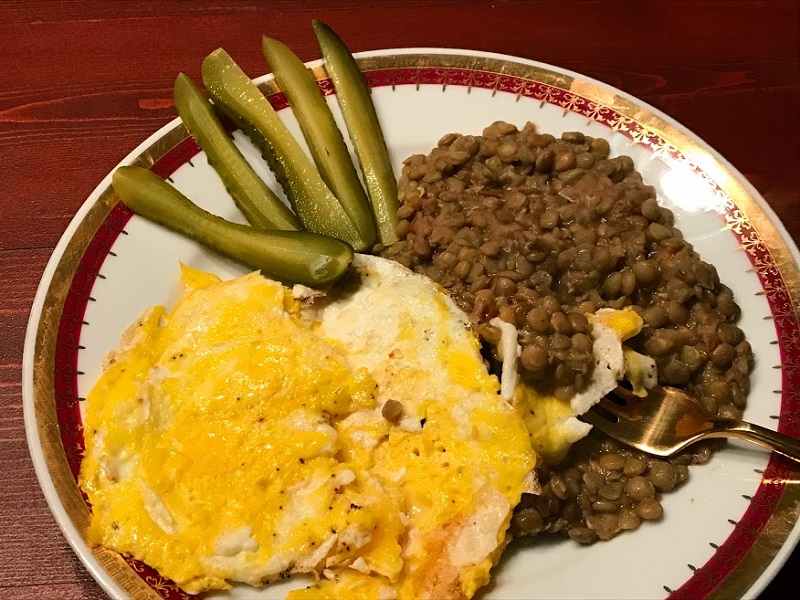 According to Czech superstition, the New Year's dish should not include poultry or anything that fly, to prevent good luck flying away from us. Therefore, traditional New Year's lentils consist of these so called "sour lentils". They are accompanied with smoked meat and/or a fried or poached egg and pickle. (Even though I never quite understood something… Isn't an egg poultry?)
Anyhow… Dobrou Chut!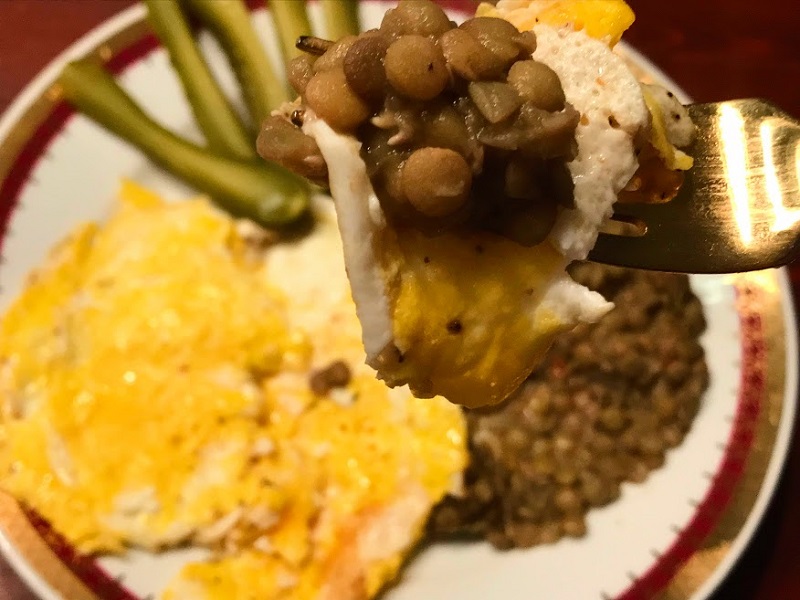 We here at TresBohemes.com wish you and your family a Very Prosperous and Happy New Year!
Thank you in advance for your support…
We know that you could spend hours, days, weeks, and months finding some of this information yourselves – but at this website, we curate the best of what we find for you and place it easily and conveniently into one place. Please take a moment today to recognize our efforts and make a donation towards the operational costs of this site – your support keeps the site alive and keeps us searching for the best of our heritage to bring to you.


Remember, we rely solely on your donations to keep the project going.
We appreciate you more than you know!
If you have not already subscribed to get TresBohemes.com delivered to your inbox, please use the form below now so you never miss another post.