James Dean is a 1950s restaurant/bar located just north of Old Town Square at V Kolkovně 922/1, 110 00 Staré Město, Czechia. The top floor of James Dean is fashioned as an old school diner, with black and white checkered floors, a jukebox, and a motorcycle hanging from the ceiling.
The walls and windows are decorated with air-brushed images of both James Dean and Marilyn Monroe. With vinyl booths inspired by the Chevrolet Bel Air chair, everything inside is Americana inspired, even down to the ketchup and Coca Cola bottles.
During the day the diner serves old school favorites including burgers, sandwiches, ribs, breakfast and milkshakes and though the food is not to die for, and the prices are just as American as the interior, the atmosphere is what makes it worth a visit. Even the staff dawns a 50's era look, with the waitresses in blue or pink dresses and the bartenders in retro jerseys.
Downstairs is a basement bar where the red, white and blue decor and vintage theme continues. Old school American R&B and classic 50's hits are always on the radio and it is rarely empty past 10pm. They have a large selection of cocktails, among them the James Dean being the most popular.
If you happen to be missing America while visiting The Czech Republic, this is the stop to hit up!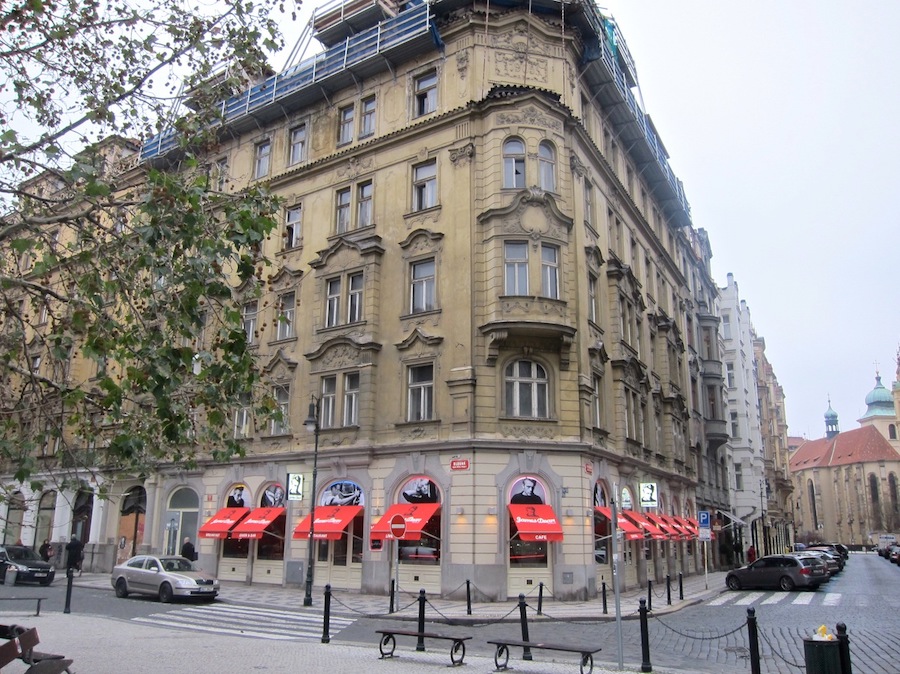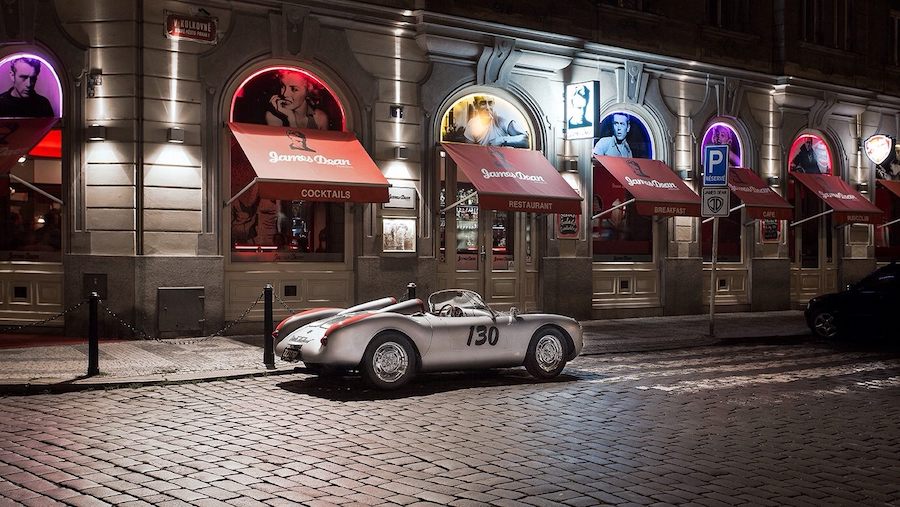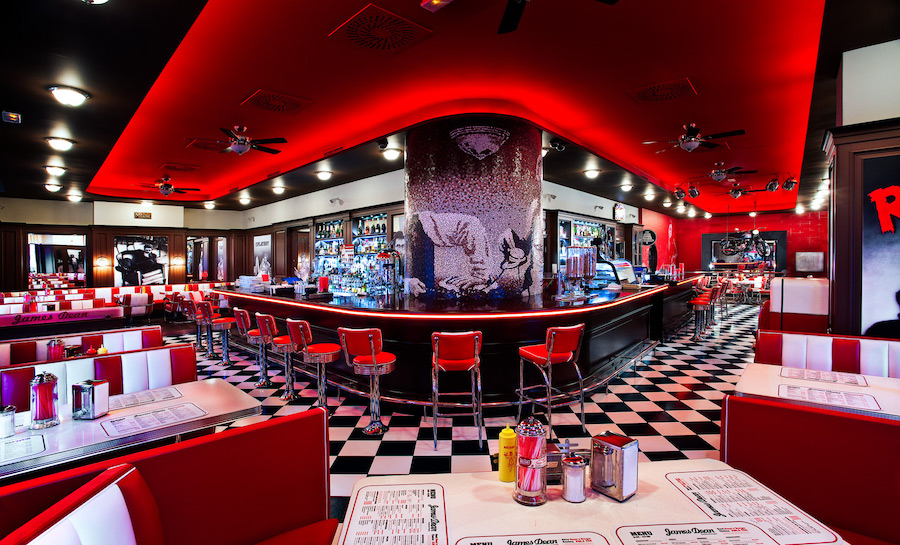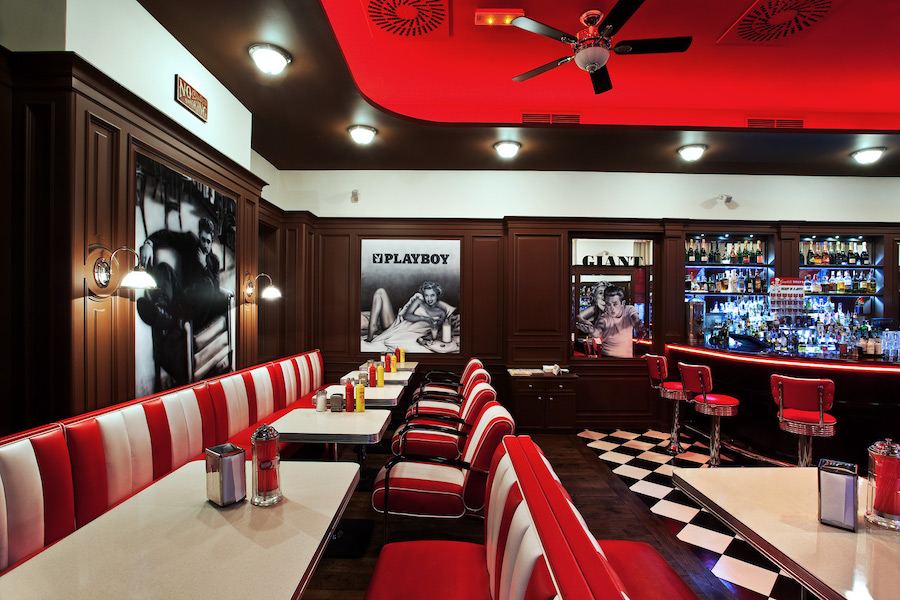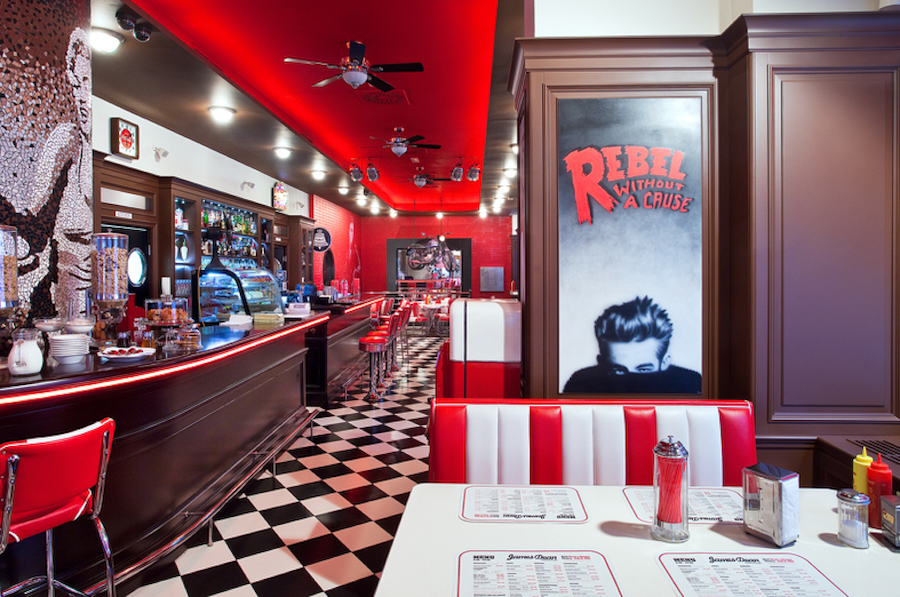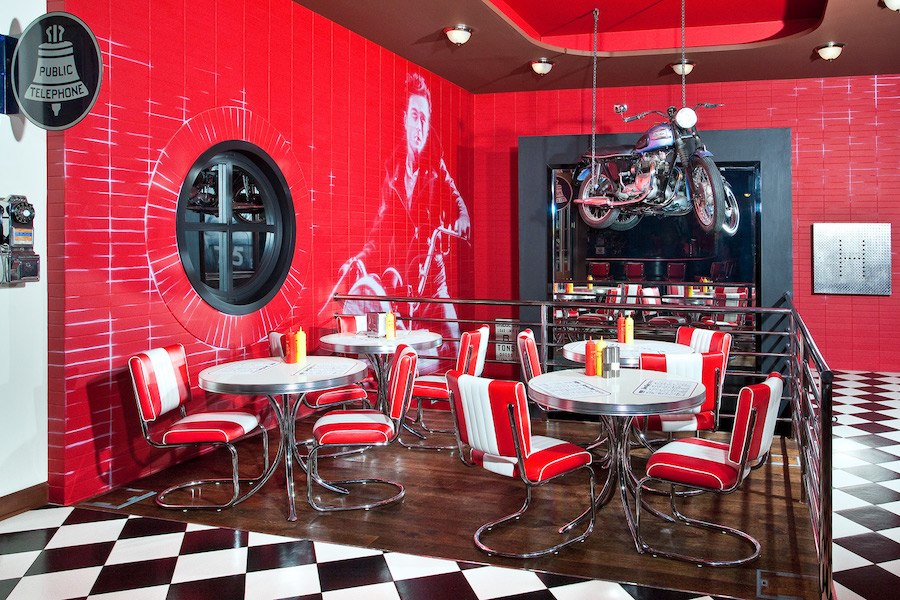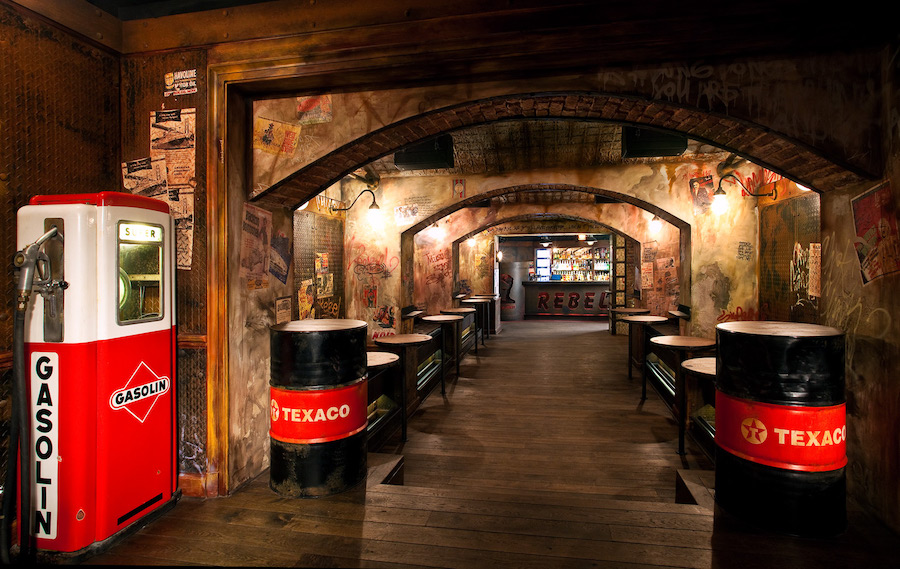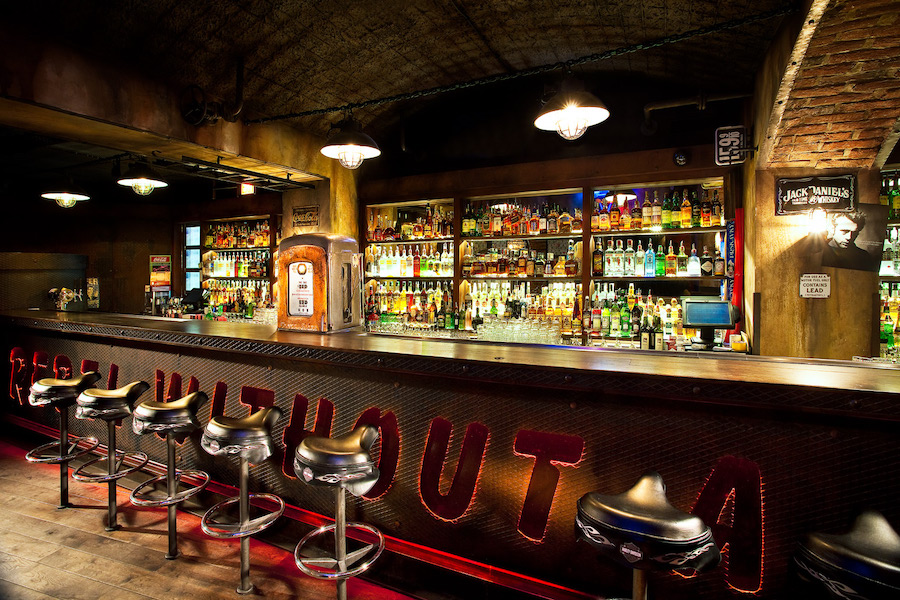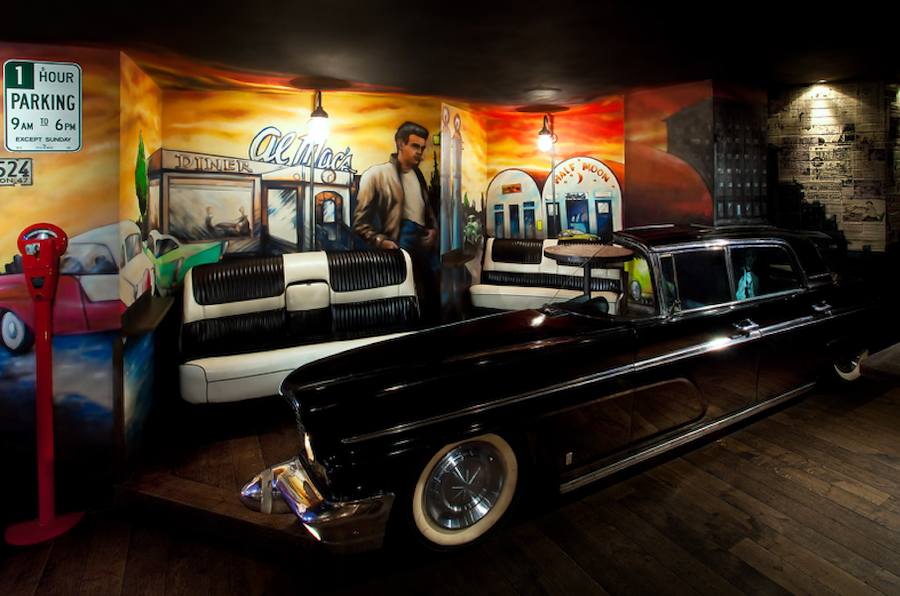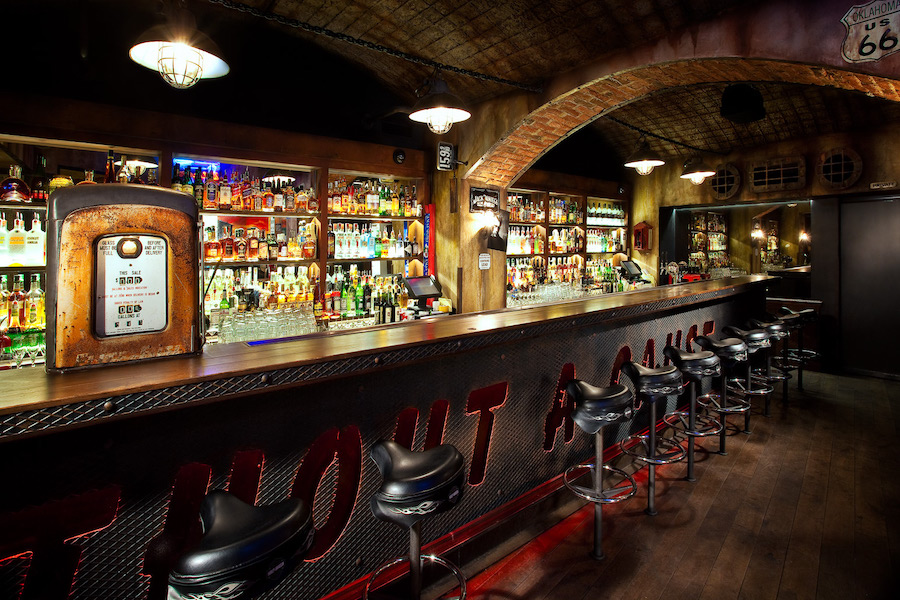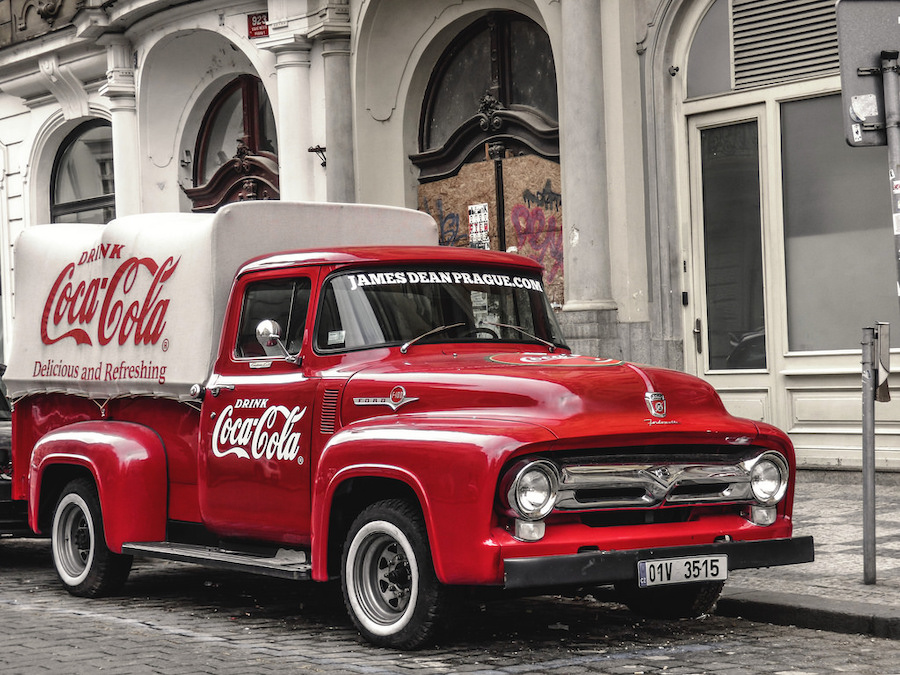 If you have not already subscribed to get TresBohemes.com delivered to your inbox, please use the form below now so you never miss another post.
---
Remember, we rely solely on your donations to keep the project going.
Become a friend and get our lovely Czech postcard pack.