Linecké cukroví are a type of classic Czech Christmas cookie which are incredibility popular throughout the Czech Republic, especially around the holidays. These delicious jam filled cookies can be spotted on almost every Czech table at Christmas time and if you have ever tried one, it is not hard to see why. These traditional cookies have a delightful texture and a wonderful, fruity flavor, due to the jam. Not only are they tasty, they are beautiful to look at too!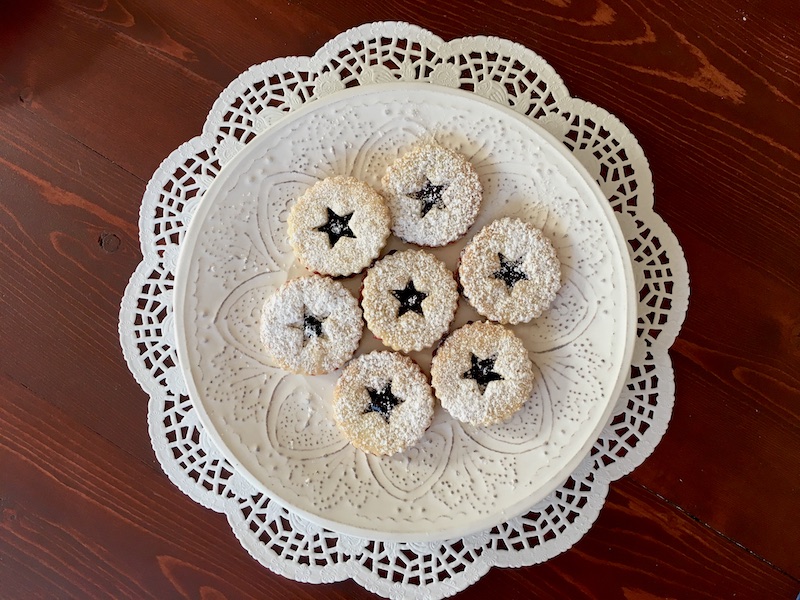 Ingredients

3 1/2 cups all purpose flour, sifted

3/4 cups white sugar

1 packet vanilla sugar

2 1/2 sticks of unsalted butter, softened

5 egg yolks, hard boiled

1 jar of red or black currant jam

Directions
Preheat the oven to 340 degrees Fahrenheit. 
Combine the flour, white sugar, and vanilla sugar together in a large bowl.
Add the softened butter and cut it into the dry ingredients, as if you were making dough for a pie or tart. 
Once the butter has been broken into small pieces, press and kneed the dough with your hands until it begins to hold together. Add the egg yolks into the mixture, crumbling with your fingers, and then kneed again until the dough is smooth and all of the ingredients have been incorporated. 
Lightly dust a clean, flat surface with flour and begin to roll the dough out using a rolling pin.
Next, use cookie cutters to cut out your shapes. After baking, we will be sticking two cookies together to form a sandwich, so be sure you have an equal amount of tops and bottoms (tops should have small cutouts in the middle through which you will be able to see the jelly filling, and the bottoms should be whole). 
Once you have cut out the cookies, transfer them to a baking sheet lined with parchment paper and bake each batch for 10 to 15 minutes or until the cookies are slightly golden around the edges.
After baking, allow the cookies to cool completely on a cooling rack, then spread the bottoms with currant jam and sandwich them together with the tops.
Dust with powdered sugar before serving.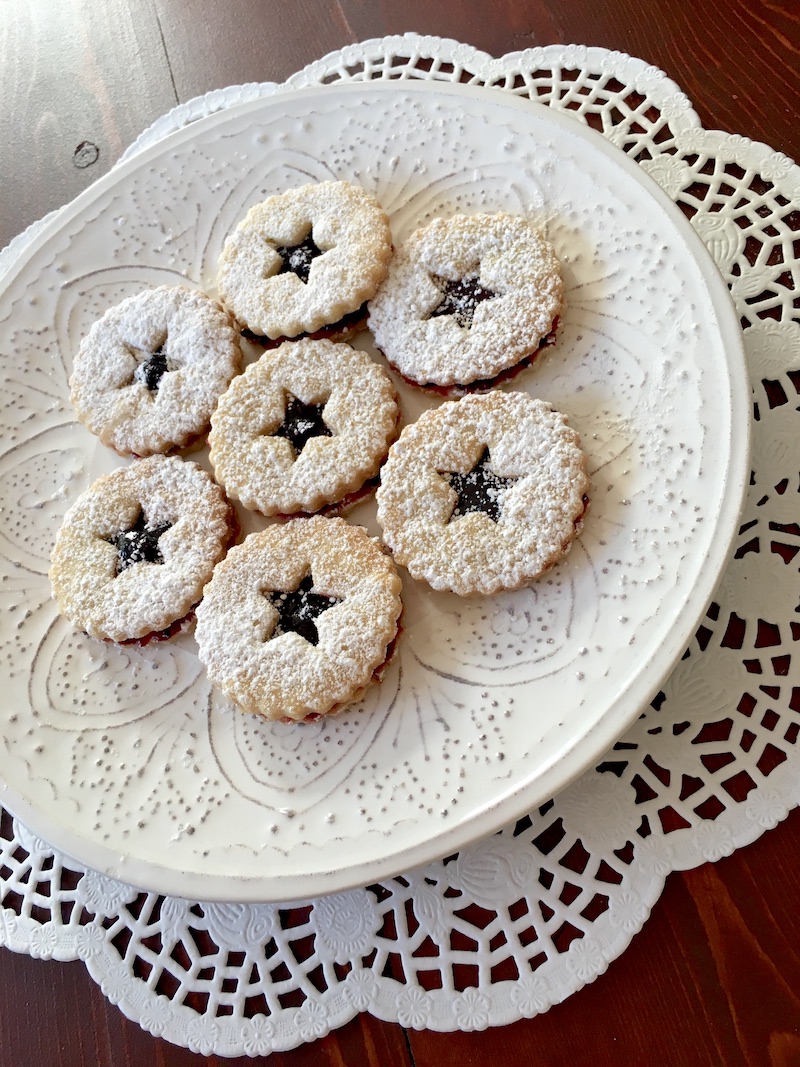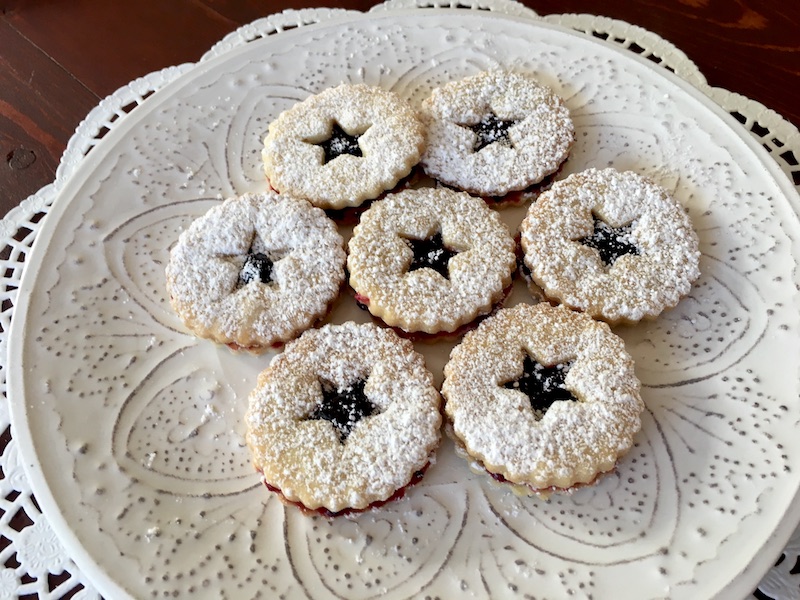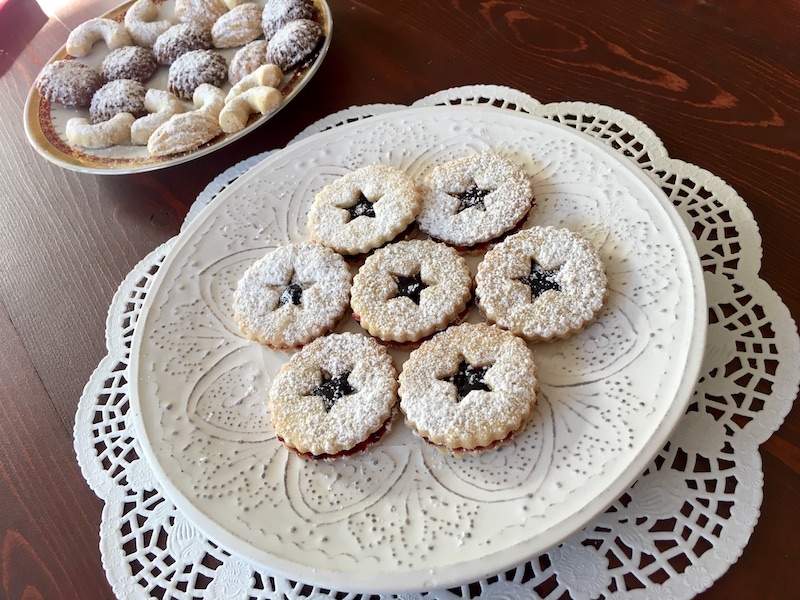 If you have not already subscribed to get TresBohemes.com delivered to your inbox, please use the form below now so you never miss another post.
---
Remember, we rely solely on your donations to keep the project going.
Become a friend and get our lovely Czech postcard pack.