The Piarist Church of the Discovery of the Holy Cross (Czech: Kostel Nalezení svatého Kříže) is a beautiful Baroque style church located in the town of Litomyšl in the Czech Republic.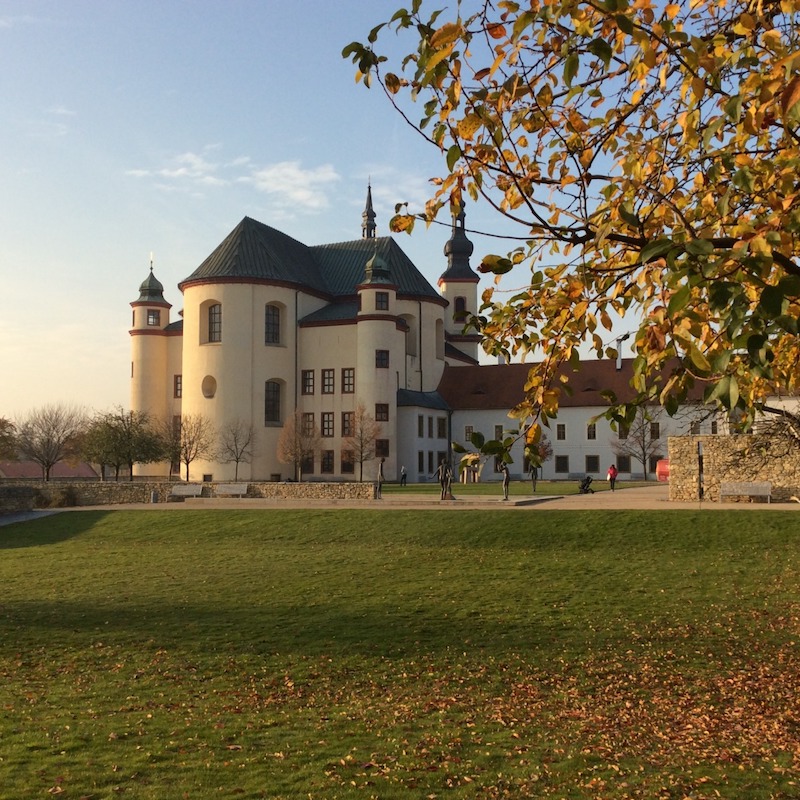 The Piarist order was first brought to the town of Litomyšl in 1640 by Frebonie of Pernštejn. The Piarists were an order of teachers from Mikulov whose aim was to construct schools where they were to educate poor children.
In 1644, the Piarists opened a grammar school in Litomyšl. The school served as part of the Piarist college which consisted of a small church, the school, and the three wings of the college. A gorgeous garden and orchard was also established during this time.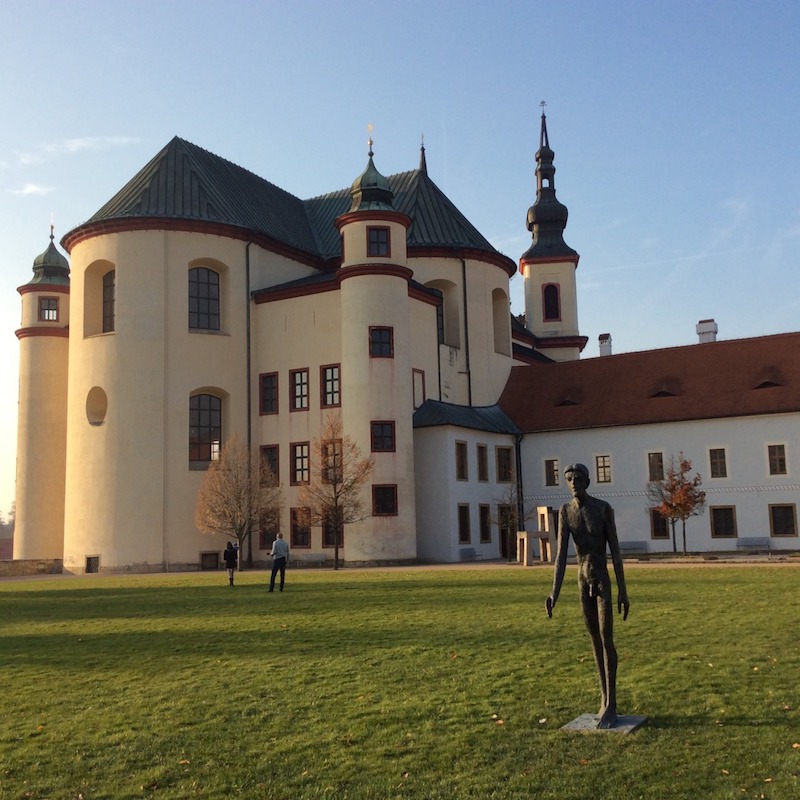 Today, the garden forms the part of the complex known as the Monastery Gardens.
At either ends of the garden lie two churches, both impressive and integral parts of the garden's landscape. On one side is the gothic church of the Holy Cross and on the other, the cream colored Piarist Church of the Discovery of the Holy Cross.
The Piarist Church of the Discovery of the Holy Cross is certainly the architectural star of the gardens. It is dramatic and wonderful, with its towers and its rounded sections.
It is one of the most important Baroque buildings in the region and serves as an integral part of the town's skyline.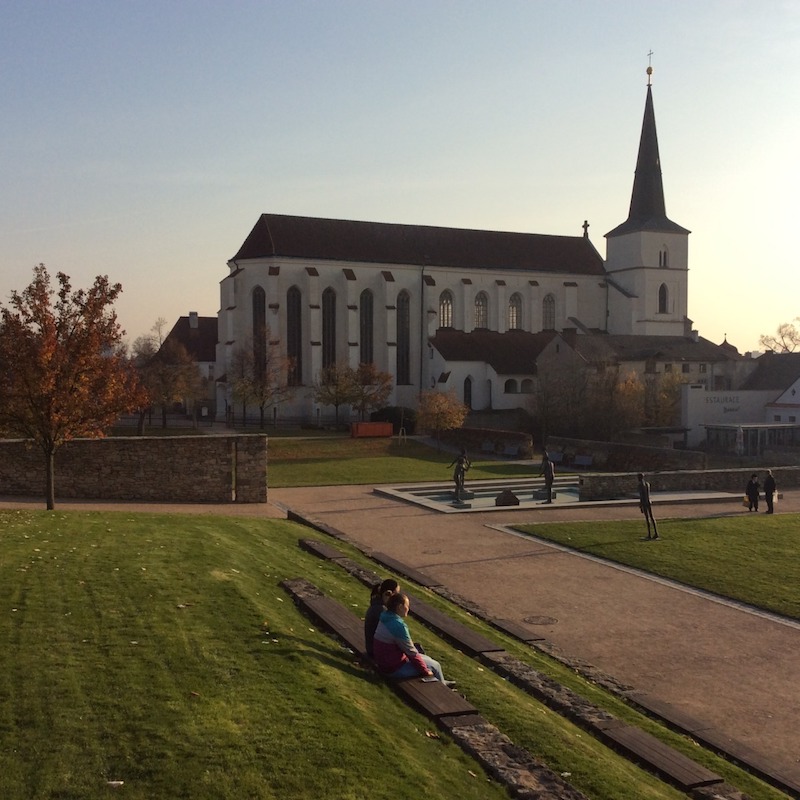 The church was constructed between 1714 and 1722 under the instruction of Count Franz Wenzel von Trautmannsdorf, the owner of the estate, who wanted to build a large new church and new schools. The original plans for the church were designed by Nicola Rossi, but the project was soon taken over by the famous Italian baroque architect Giovanni Battista Alliprandi.
After Alliprandi's death in 1720, the work was completed by František Maxmilián Kaòka. Kaòka designed both the façade and the interior of the church and three years after Alliprandi's death, the construction was complete.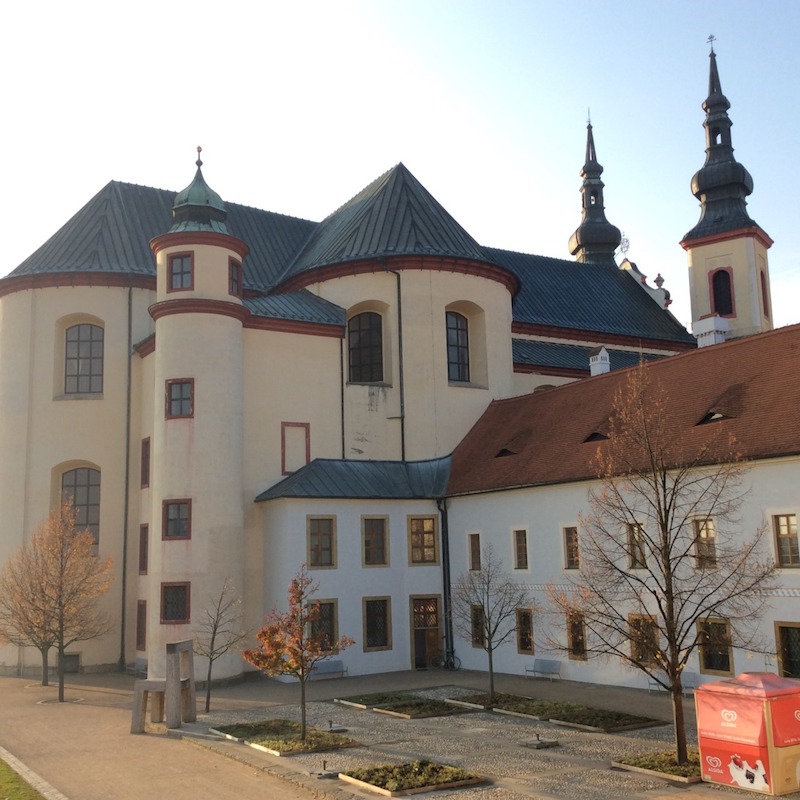 To this day, the church remains a landmark. It stands out in the panorama of the town as an essential part of Litomyšl's history.
If you have not already subscribed to get TresBohemes.com delivered to your inbox, please use the form below now so you never miss another post.
---
Remember, we rely solely on your donations to keep the project going.
Become a friend and get our lovely Czech postcard pack.