Vladimir Ambroz is a name often associated with graphic design, but Ambroz is also a photographer and performance artist. Vladimír Ambroz's virtually unknown activities in the field of performance art, interventions in the public space and actions related to staged photography lasted only a few years. In the late 1970s, he was part of the Brno art scene, which operated outside the official institutions of the time. After the Prague Spring, at the end of the 1970s, the artist captured conceptual and political images of his city Brno, in Czech Republic. He was playing with boundaries and blurring them to transform life and art.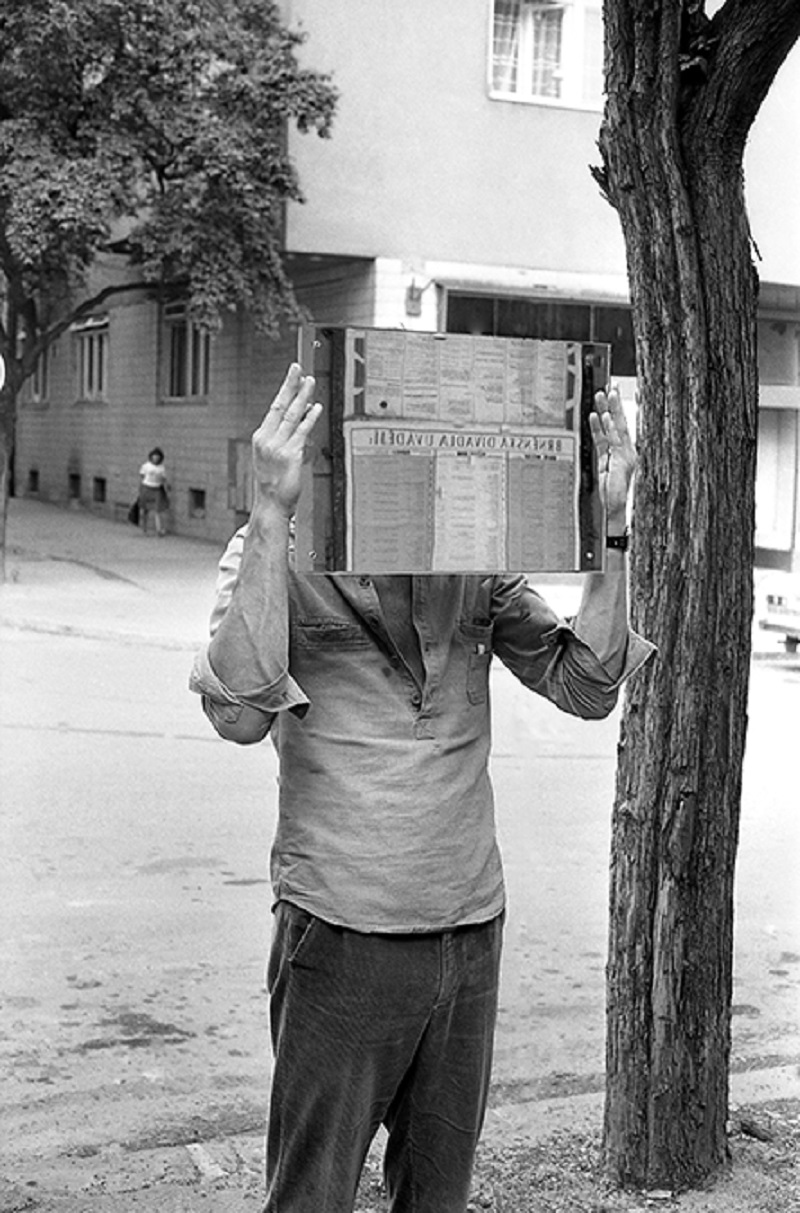 Last month, Vladimír Ambroz had an exhibition in the Czech Republic called Actions. It provided the very first look at the artist's archive documenting his realized and unrealized actions, which art historian Tomáš Pospiszyl placed in the context of Czechoslovak and international performance art.
What is the relationship between civilization and politics?
Art, such as that of Vladimir Ambrose's is allowed to finally be discovered and appreciated and at times, the knowledge we gain from looking at his work is better than that of a book. Fortunately, more attention has been paid to action forms of art over the last three decades. After years of (forced) silence about the dramatic transformation of art, it was necessary to share his new local history.
And action art, due to its transient and immaterial nature, has proved to be one of the most appropriate border crossings between what had happened in our country and in the West. His studies and works obviously lead to the realization of mutual differences, conditioned by the political and social conditions in which the "art of action" originated.
What is our identity?
Vladimír Ambrose did more systematically with the events between 1976-1981, that is, even before his thirtieth birthday, showing that he was already an opinion-profiled man who critically responded to the atmosphere in society around him.
During the first year of his expression, he gave his friends identical masks in which they became the symbol of a uniform society.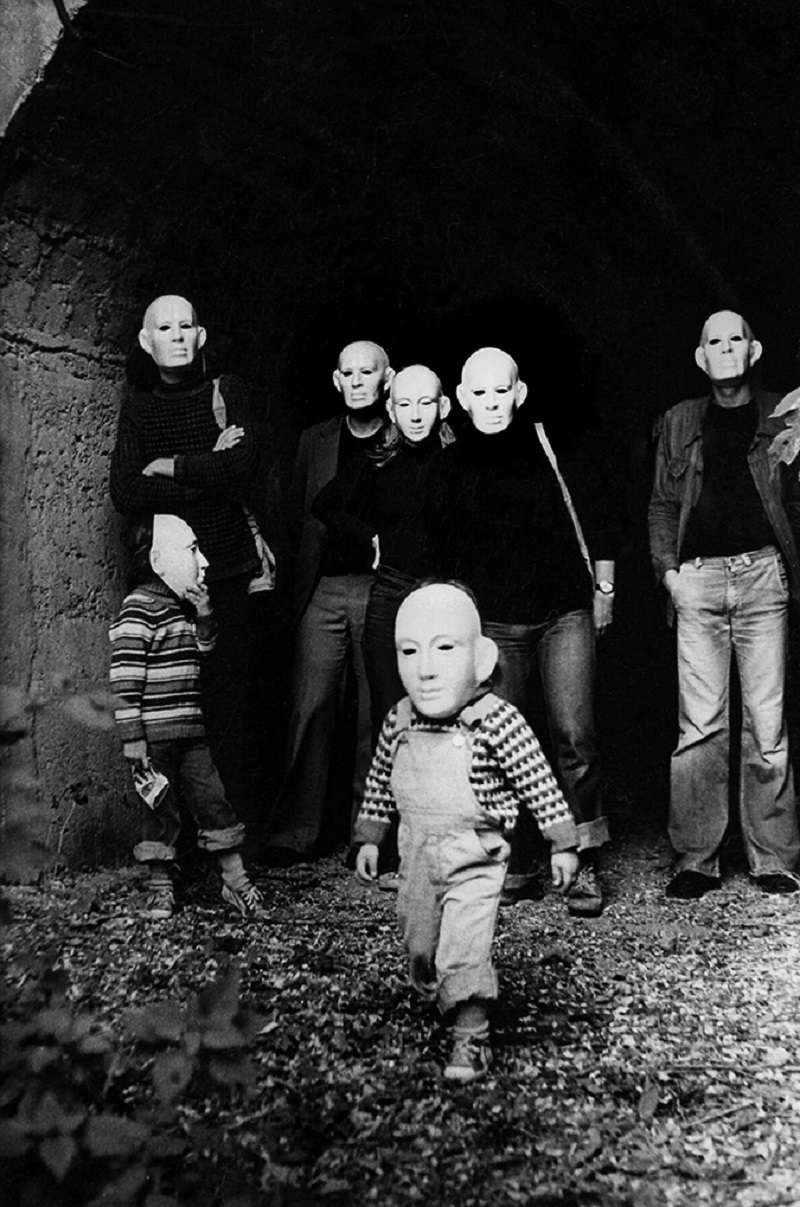 In the field of his interest, transport communications have taken place several times.
Today, perhaps the most iconic author's performance is entitled Car (1977), where he made himself into a car in the car park. "If someone went around, he did not respond to the situation. It was probably quite normal," he said in a later action description.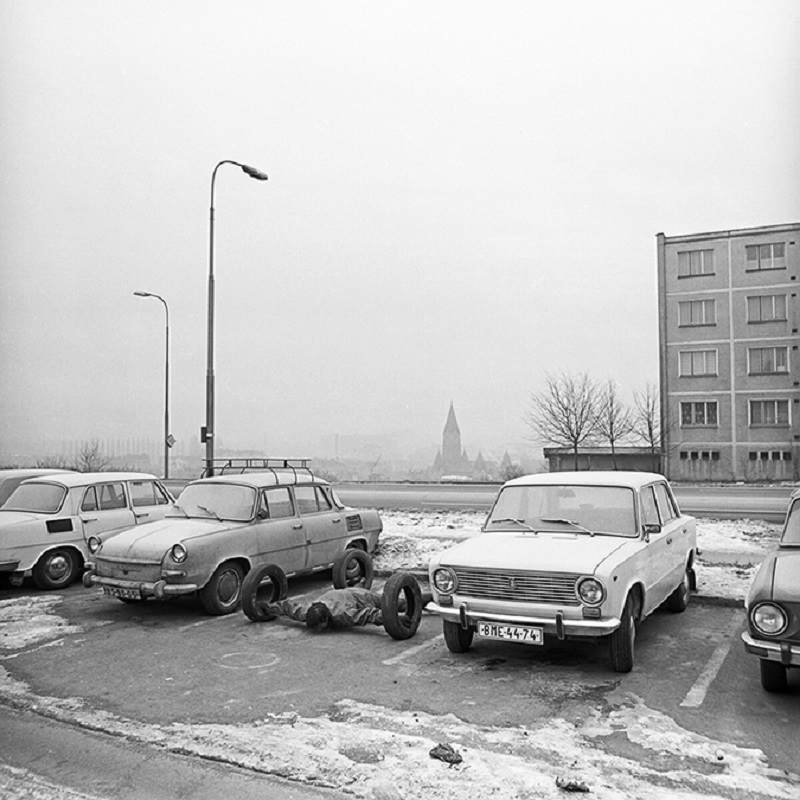 A year later, he lay down on the uninterrupted line between the road lanes and let the cars drive around.
"The white middle line went symbolically through my body. Cars were running around, though there were not many, but they preferred."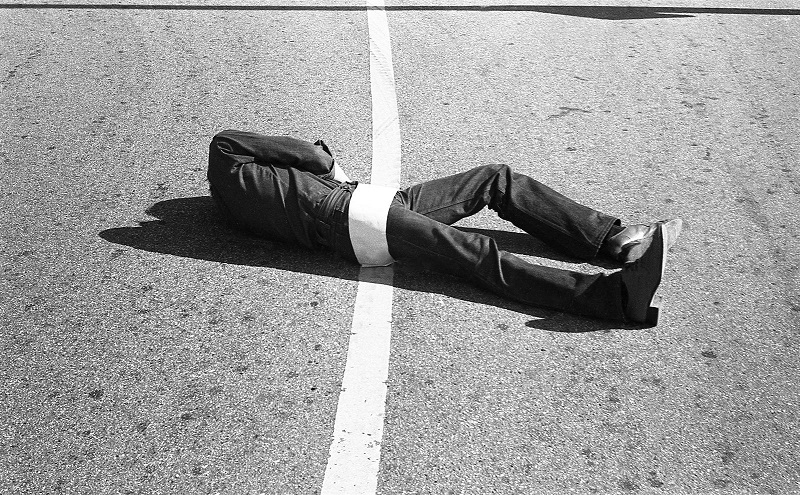 What is a free society?
The symbolic contents, apparently, in Ambroz's case were directed specifically against the life, more precisely the social conditions with which he disagreed.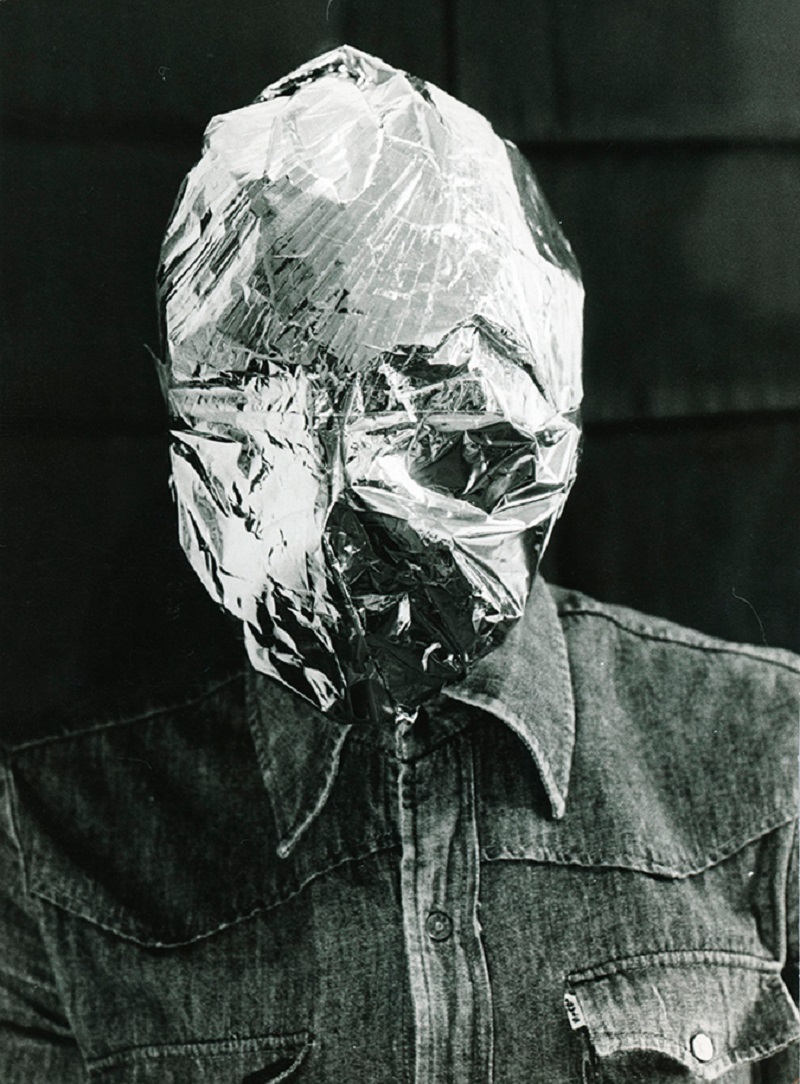 For example, one day in his studio he watched the broadcast of Czechoslovak Television. The invited guests could come, but he did just the program. "After the event, I had to take my sleeping pills so I could sleep."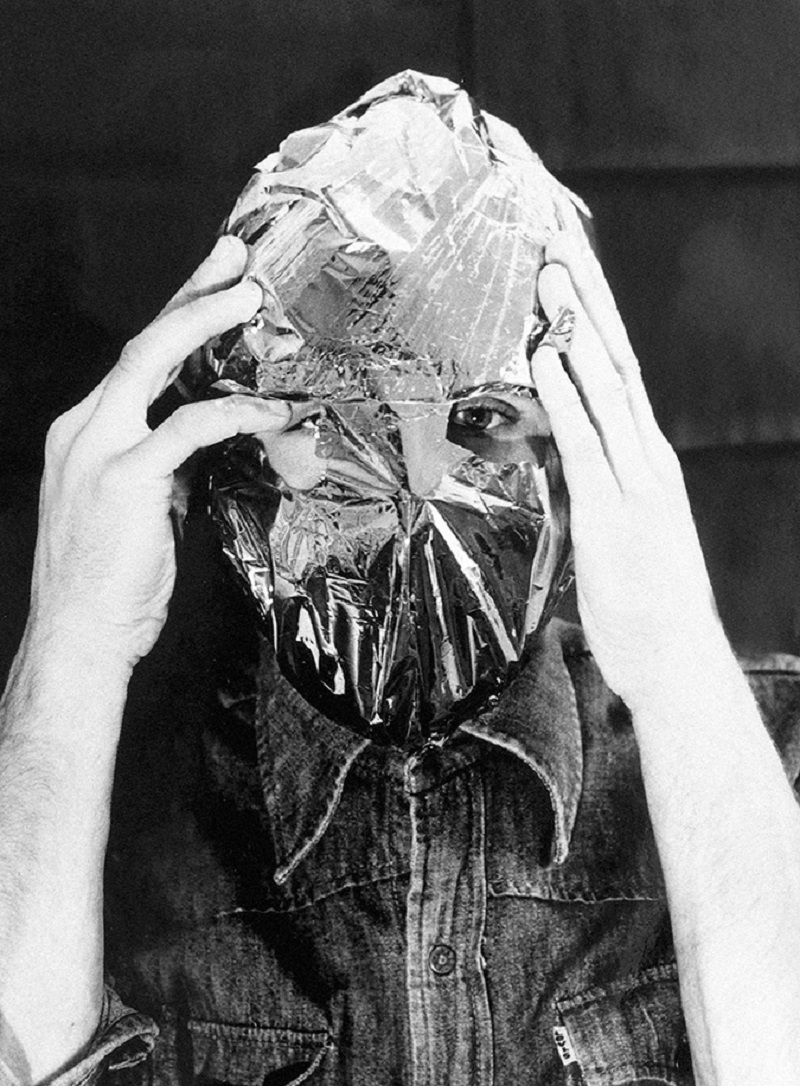 Sadly, we were not there to attend, but we did want to make all of you aware of his work which was exhibited at the Prague City Gallery, one of the most important galleries in the Czech Republic, which in its exhibition activity focuses in particular on modern and contemporary art. His exhibition ran from January 30 – April 29, 2018 in their House of Photography.
He did not just want to document the actions taken, he wanted to create an image bearing sense. – ~Exhibition curator Tomás Pospiszyl
Vladimír Ambroz was born on June 29, 1952 in Brno. He attended the secondary school in Mikulov (1968–1972) and the Faculty of Architecture of Brno Technical University (1972–1978) and worked as a stage hand and technician in the Theatre on a String (1974–1976). He primarily devoted his energies to action art and performance art in the years 1976–1981.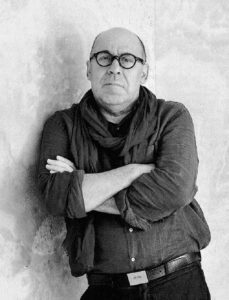 From the mid-1970s he designed posters, LP covers and created stage design for the concerts of folk and rock bands. From 1978 he worked freelance for Czechoslovak Television in Brno as an architect and graphic designer. At the same time, from 1978 he was employed as an exhibition architect at Brno Trade Fairs and Exhibitions, later at the company Druexpo.
Until 1990, Vladimír Ambroz created exhibitions for dozens of companies and for the official presentation of Czechoslovakia at home and abroad; in total there were about 250 exhibitions of varying extent. In 1989 he founded Galerie Ambrosiana and the company A.M.O.S., which in 1995 was renamed to A.M.O.S. Design. It focuses on architecture, interior design and restoration.
The exhibition Vladimír Ambroz: Actions was been installed by the artist himself; in hindsight. It looks for what from this creative period can be considered more general. Since almost no authentic photo enlargements of Ambroz's activities have been preserved, they are mostly presented through modern prints from original negatives. In addition to them, the exhibition includes a torso of the period exhibition, film documentation of performances and Ambroz's work Video Habitation of 1981 realized thirty-five years later.
The exhibition presented Vladimír Ambroz's virtually unknown activities in the field of performance art, interventions in the public space, and actions related to staged or conceptual photography.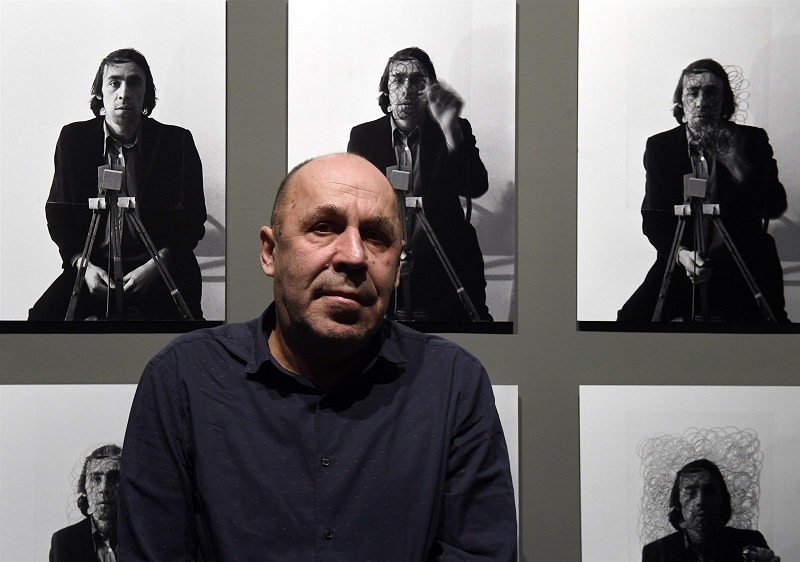 Ambroz's work from this period, which lasted only a few years, blurs the line between life and art, is open to conceptual tendencies and explores general civilizational themes while responding to the atmosphere of ascendant political oppression.
Here are some photographs of the exhibition…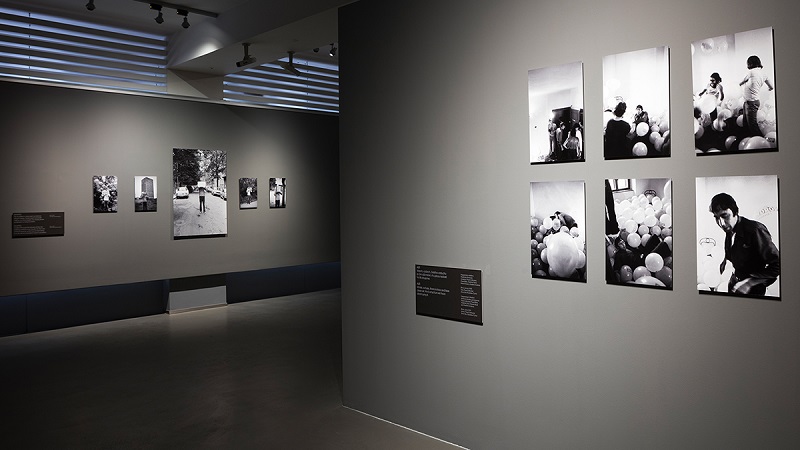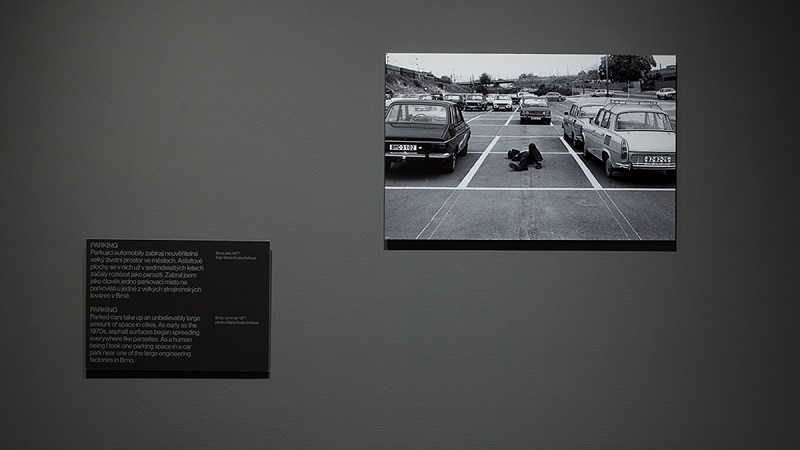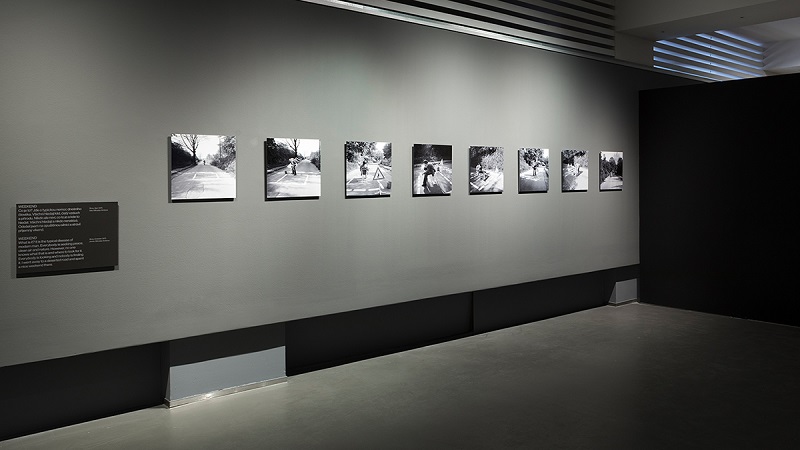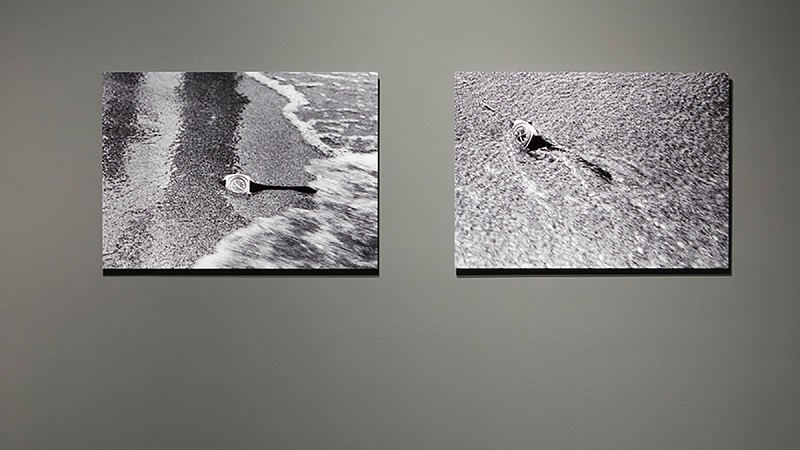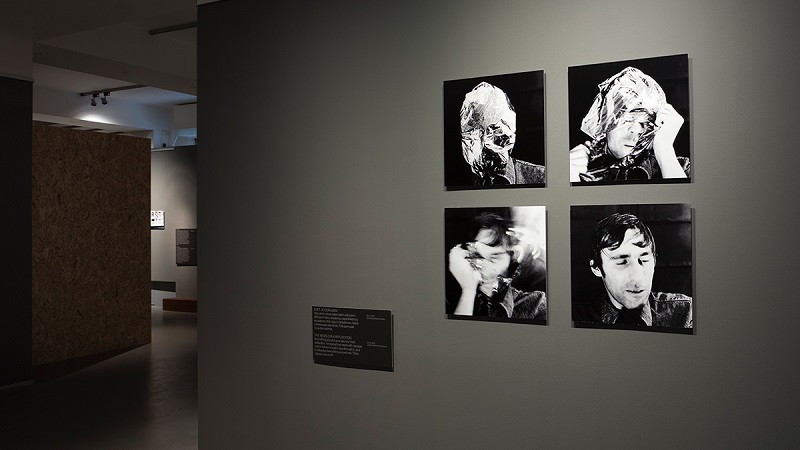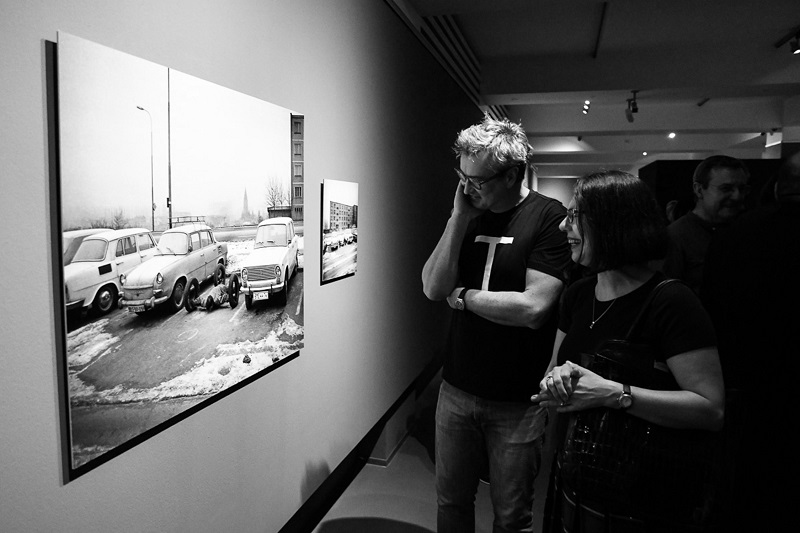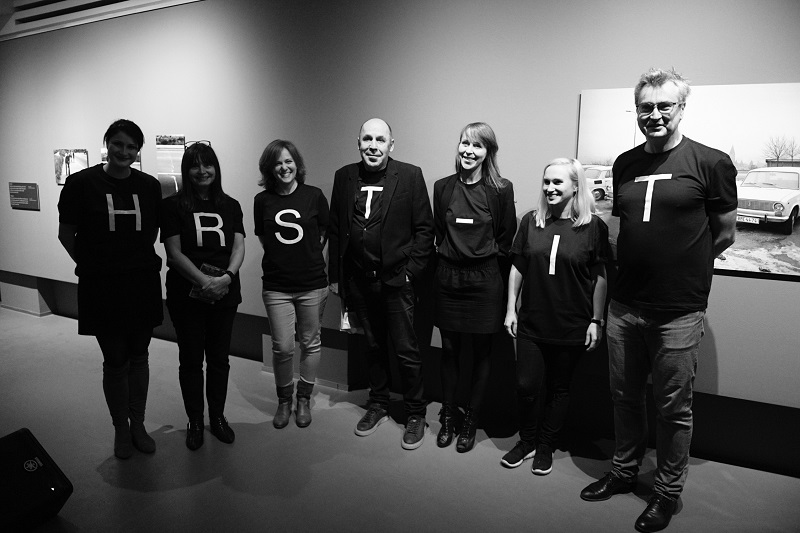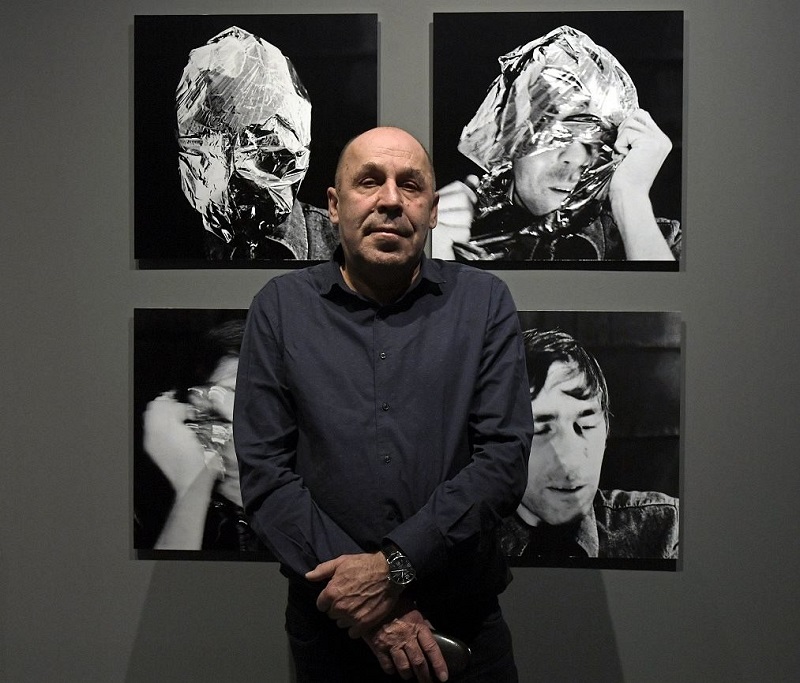 In the milieu of Czechoslovak performance art, Ambroz's work is unique for its emphasis on the expressive power of photographic documentation. Its aim was not only to document the actions taken, but to create a picture which would carry meaning and by its look be lose to the process of art photography.
Performances in Czechoslovakia are often associated with the Prague circle of artists such as Karel Miler, Petr Štembera, Jan Mlčoch and Jiří Kovanda and Pavel Büchler. In addition to these important figures there were artists living and working outside the capital city, including Vladimír Ambroz.
He was in contact with Prague performers and worked with them, but his activities in Brno took place under slightly different circumstances. In Brno there was an inspiring artistic, musical and theater environment which was not completely underground. Ambroz benefited from the operation of the Young Friends of Fine Arts' club, moved in the circles of rock and folk musicians and while a student at the Faculty of Architecture, he worked as a stage hand of the legendary Theater on the String. Ambroz's closest friends included Miloslav Sonny Halas and Marian Palla, whose everyday activities could easily turn into an art project.
Artistic activity for them was a way out from the depressive situation of the 1970s. At the same time, like other Czechoslovak performers, by mailing his documentary photographs Ambroz succeeded in exhibiting abroad and publishing his work in the foreign press.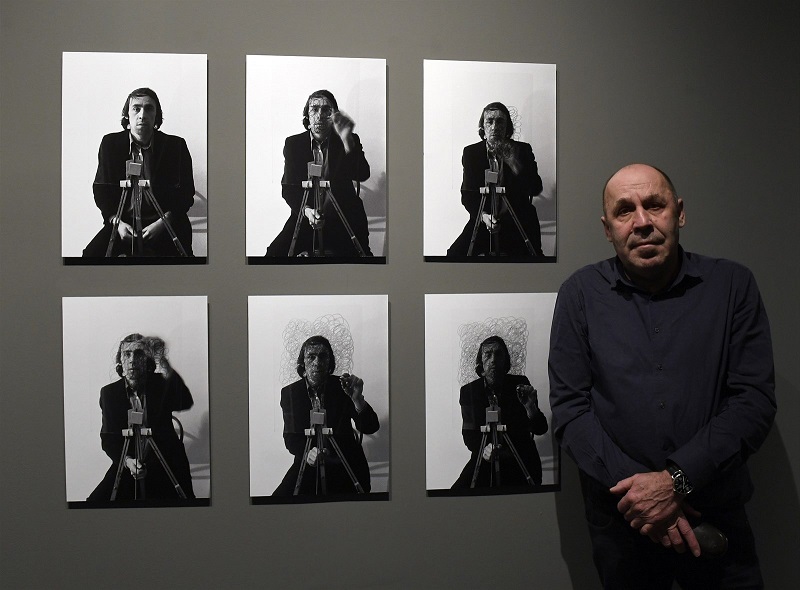 Learn more by visiting the gallery here.
An interesting article, in Czech, is here.
His graphic design work is here.
If you have not already subscribed to get TresBohemes.com delivered to your inbox, please use the form below now so you never miss another post.
---
Remember, we rely solely on your donations to keep the project going.
Become a friend and get our lovely Czech postcard pack.