Have you ever wondered what that big beautiful building in The Knights of The Cross Square, just off the Charles Bridge house is? Well if so, you're not the only one. Sometimes when you're in a foreign place it's hard to know the best places to go, especially if they are not advertised.
The Colloredo-Mansfeld Palace is just one of these secret treasure places. Though it is located in literally one of the most obvious places in all of Prague, hardly anyone knows of the history or the beauty of this Palace.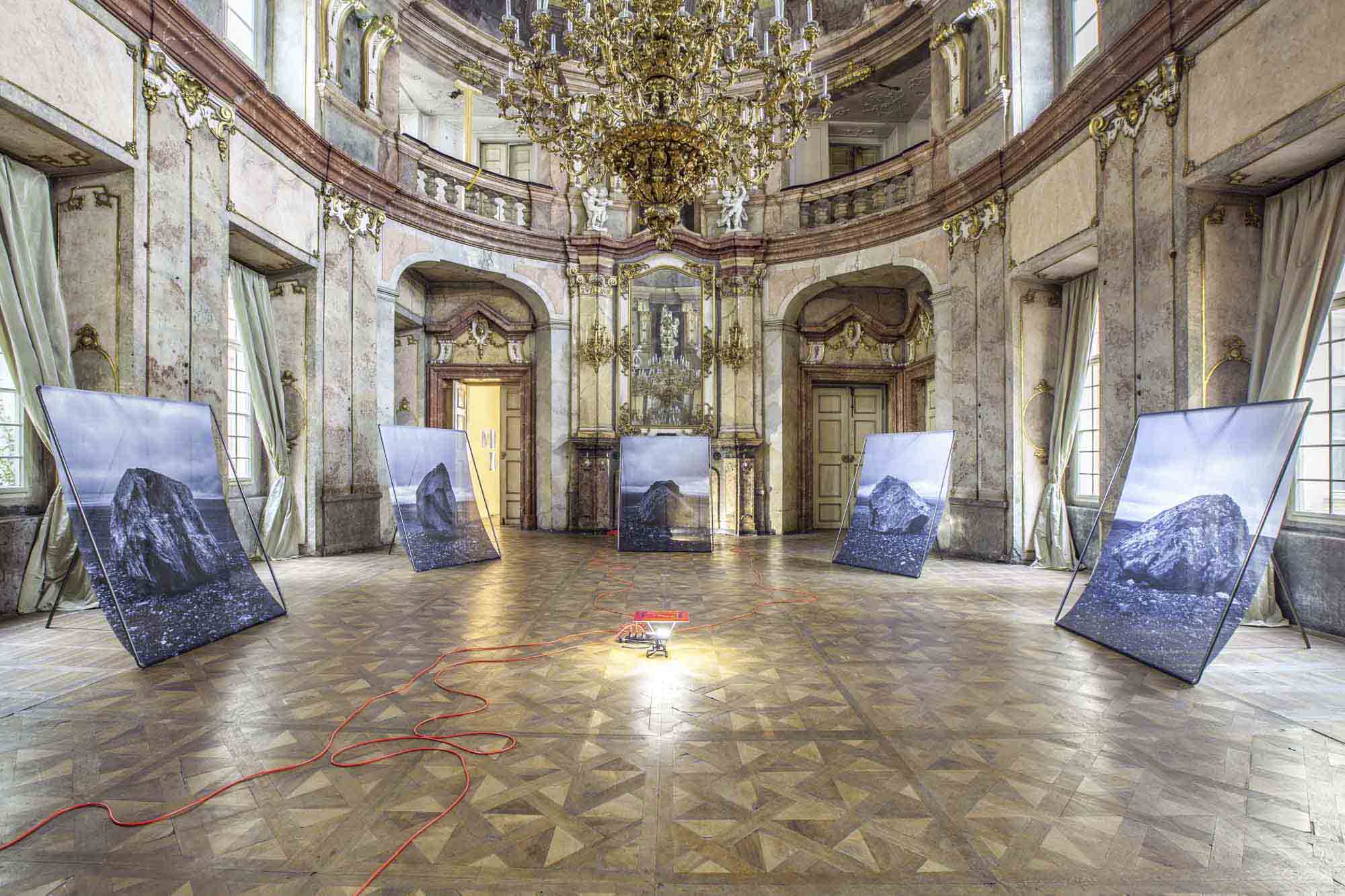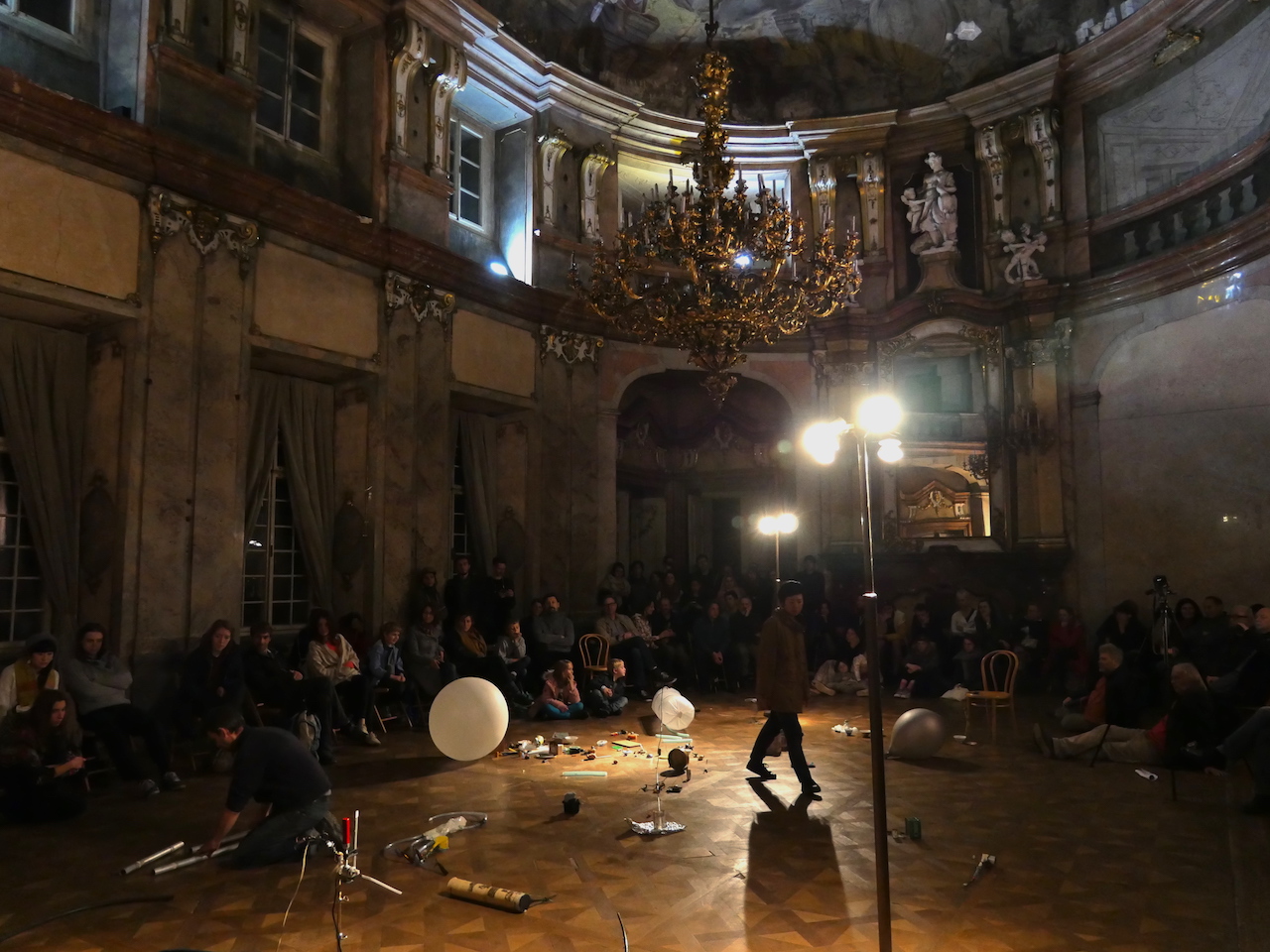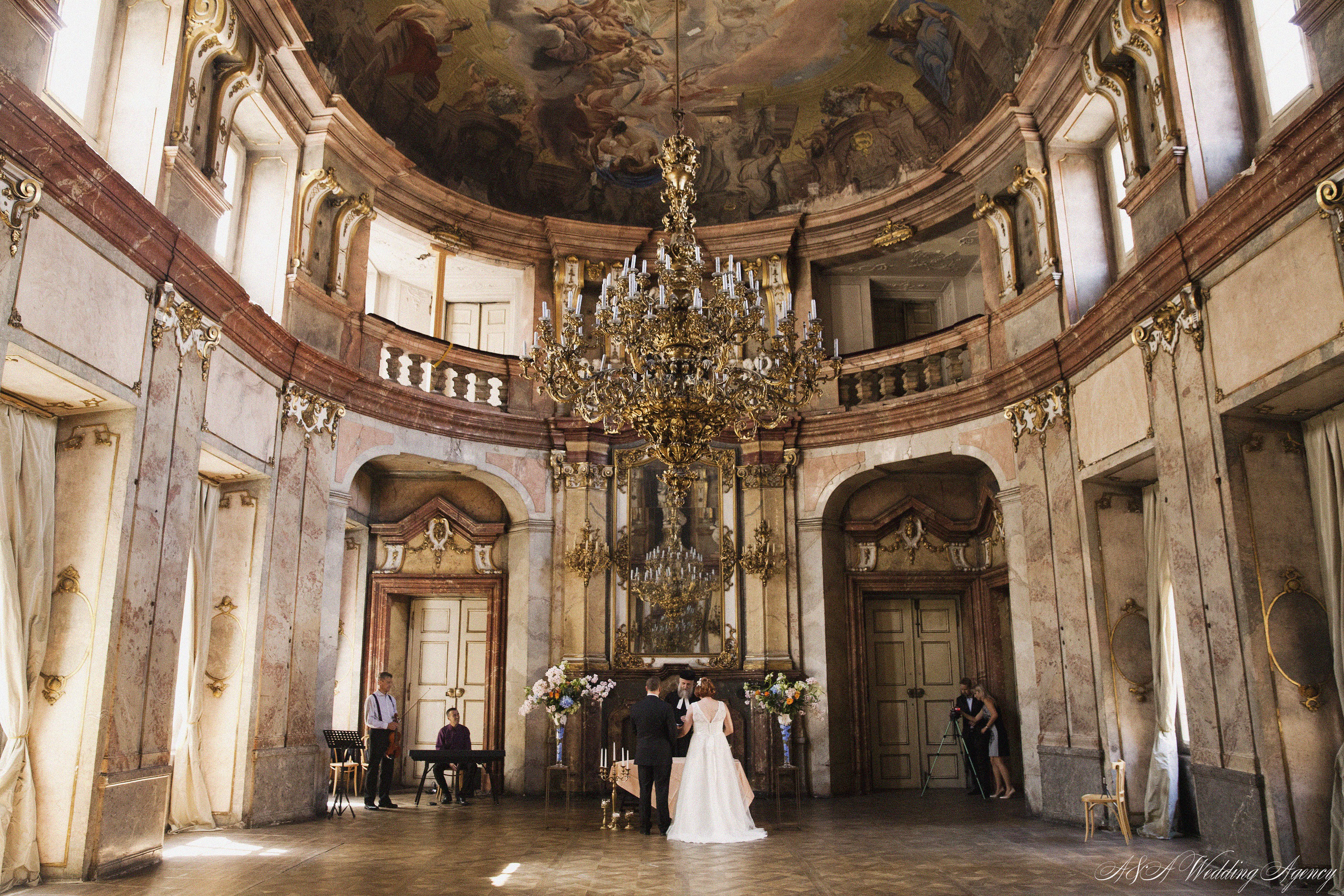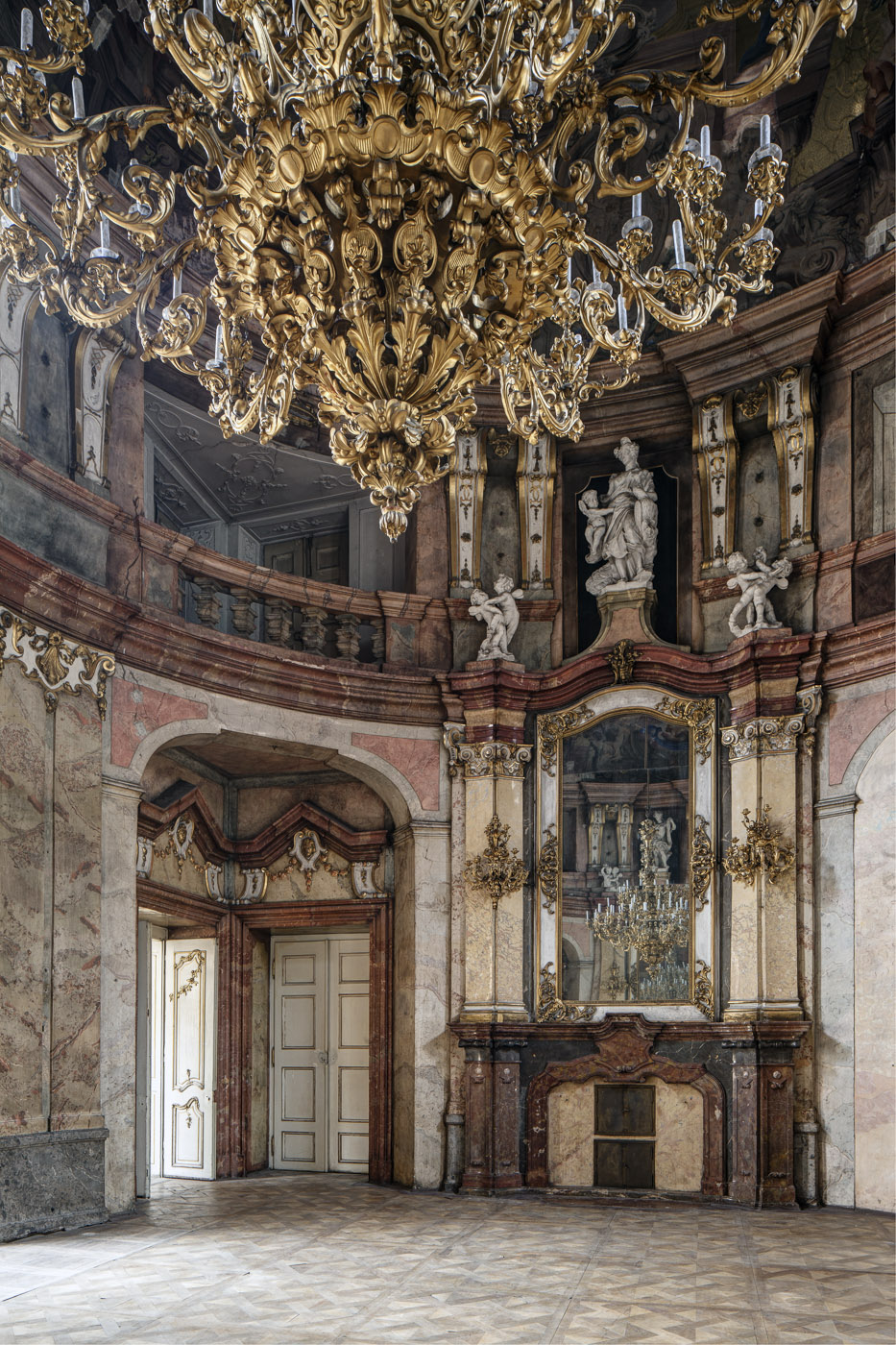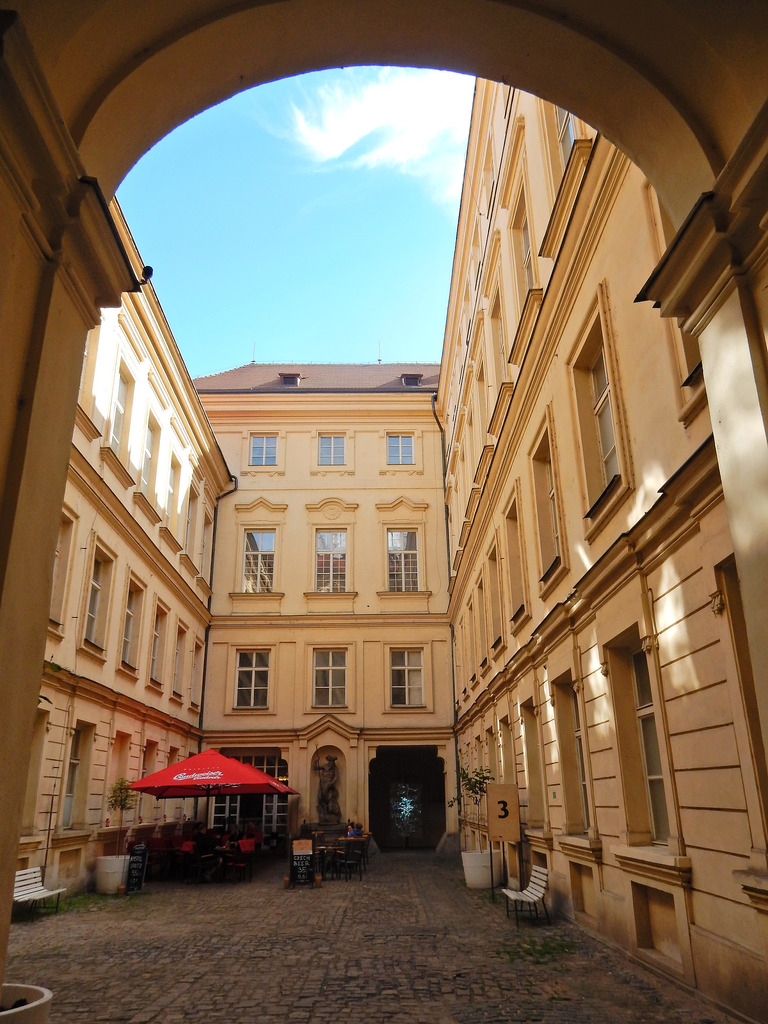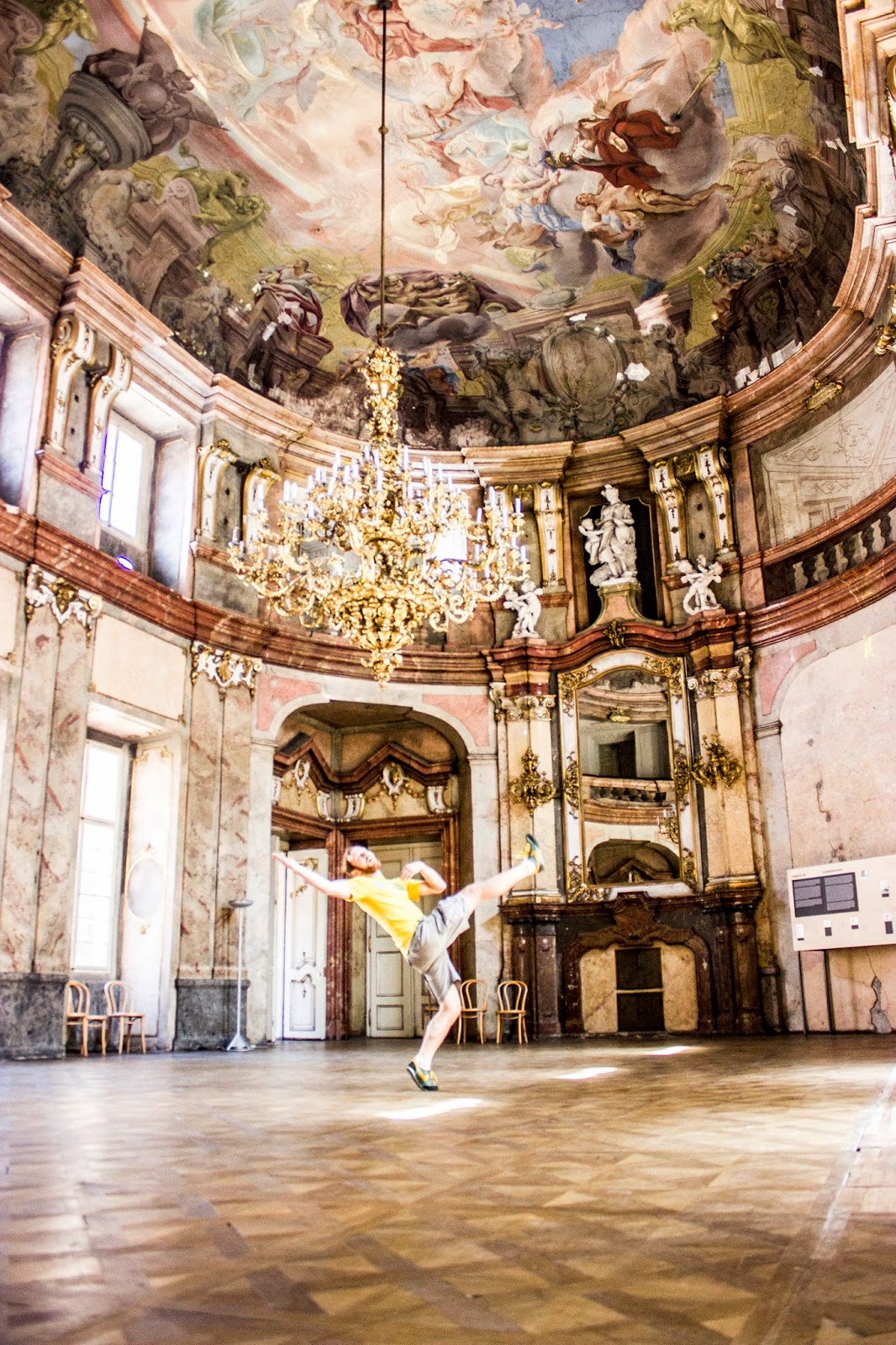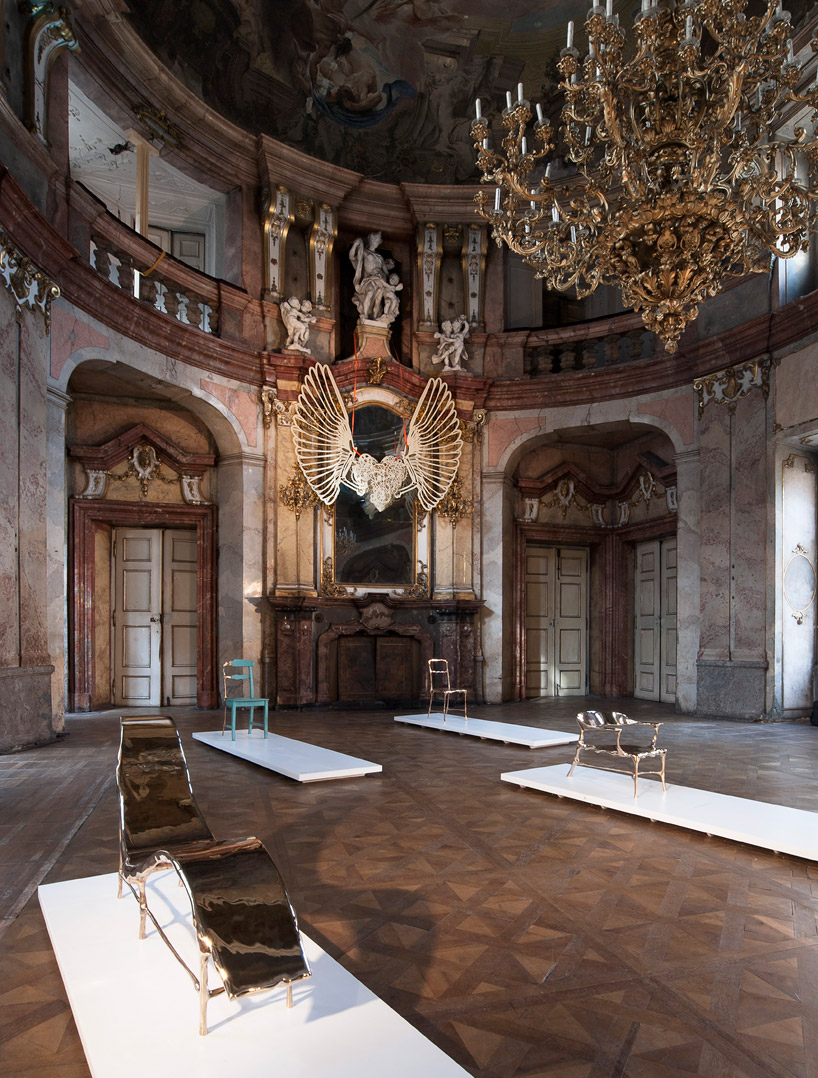 It was built off of Roman and Gothic foundations in the 17th century but was rebuilt into the Baroque style we see today in the early 18th century. The reconstruction was initiated by Earl Bred, and completed by Prince Heinrich Paul von Mansfeld-Fondi, who bought the palace in 1735.
Prince Heinrich was part of the family from the House of Mansfeld, which originated from, and has deep history, rooted in Italy. The family belonged to the most honored nobility, with numerous estates and castles in the Colloredo di Monte Albano commune. You can still see the Colloredo-Mansfeld coat of arms on the entrance at the facade of the palace.
Besides the prince, the palace has had a number of different owners through the centuries, and though small renovations have been made, much of what we see today goes back to the first half of the 18th century.
The building has four wings which form a rectangular courtyard, in which is situated a beautiful fountain and sandstone statue of Neptune. Inside, everything is almost completely original, from the hard wood floors that creak a bit when you walk on them and the wallpaper, to the breathtaking vaulted ceilings and sculptures of Olympic gods.
The many halls host concerts, weddings and art exhibits, and just like the Estates Theater, Czech director, Miloš Forman, filmed parts of his Oscar winning 1984 film, Amadeus, here. Besides the filming of the movie, Mozart himself was said to have most likely preformed here many times.
The Colloredo-Mansfeld Palace is a perfect example of Prague's well preserved art and cosmopolitan history with ceiling frescos that date back to the 1760s. This hidden gem holds so much history along with so much beauty.
Even when there are no exhibitions on, this is an amazing venue to wander at your own leisure and study the exemplary features of both Rococo and Baroque architectural design. The admission fee is only 1 Czech Koruna, which converts to about 50 cents!
Read the reviews and see more images here.
Karlova 189/2,
110 00 Staré Město
Czech Republic
If you have not already subscribed to get TresBohemes.com delivered to your inbox, please use the form below now so you never miss another post.
---
Remember, we rely solely on your donations to keep the project going.
Become a friend and get our lovely Czech postcard pack.