Yesterday we posted about the numerous benefits of horseradish an Easter is coming, so we have decided to make and share his typically Czech and very simple horseradish recipe with you today and we are calling it Bohemian beet and horseradish relish.
Called Červená řepa s křenem in our native tongue, it is quite simple to make and has few ingredients. Think of it as a relish and and accompaniment to other foods, not as a meal. Better yet, understand that it is like cranberry sauce to an American Thanksgiving to many Czech meals, especially at Easter time.
You will likely love the earthy flavor of this pretty side dish, especially if you're Czech!
In fact, this is a traditional Eastern European relish that has been around for ages. My old Czech cookbook from 1831 entitled Domácí kuchařka aneb pojednání o masitých a postních pokrmech pro dcerky české a moravské written by  Magdalena Dobromila Rettigová and originally published in 1826 has a recipe for this. (Translated it would be entitled Home cookbook or treatise on meat and fast food for Czech and Moravian daughters.)
The recipe is a combination of beets, horseradish, vinegar, and a little sweetener.
These two healthy ingredients together are as healthy as they are lovely and Bohemian beet and horseradish relish is quick and easy to make.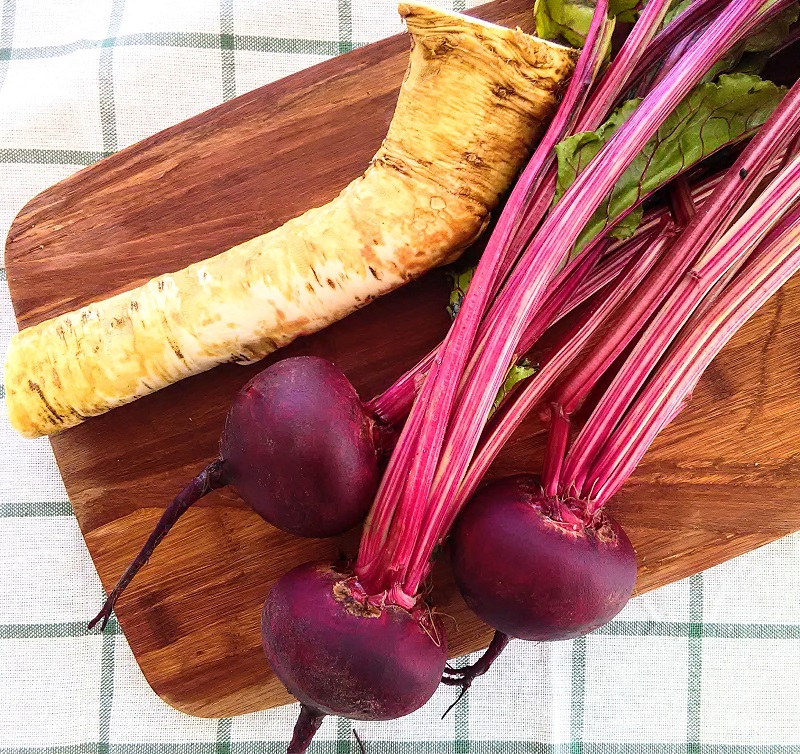 Ingredients
3 beets, scrubbed and trimmed
1 6 to 8 inch horseradish root, peeled and grated
2 Tbsp. vinegar (Yes, you can use apple cider vinegar to make it healthier)
1 tsp. sugar, brown sugar or honey
inch of sea salt
Directions
We definitely recommend you wear an apron so that you do not stain your clothing.
Place the beets in a medium saucepan and cover completely with cold water.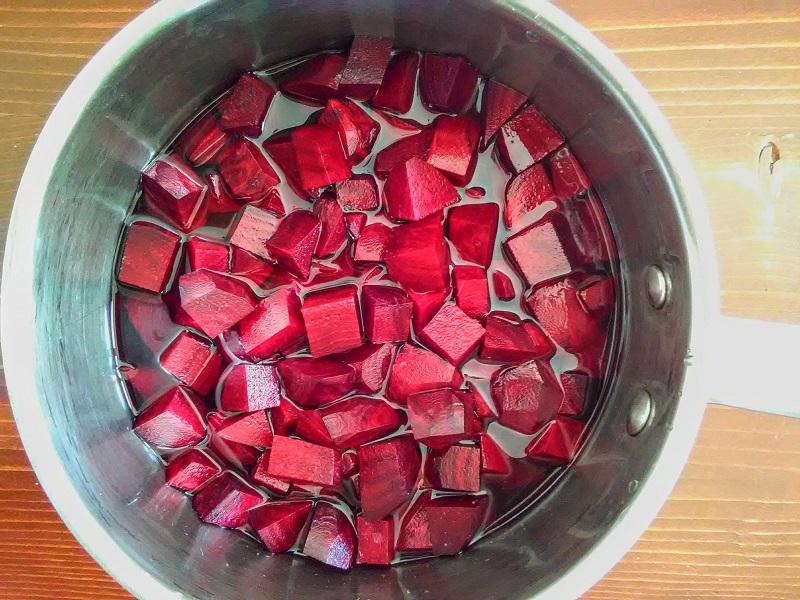 Bring to a boil and then cover and cook until tender, about 35 minutes.
I love the richness of color!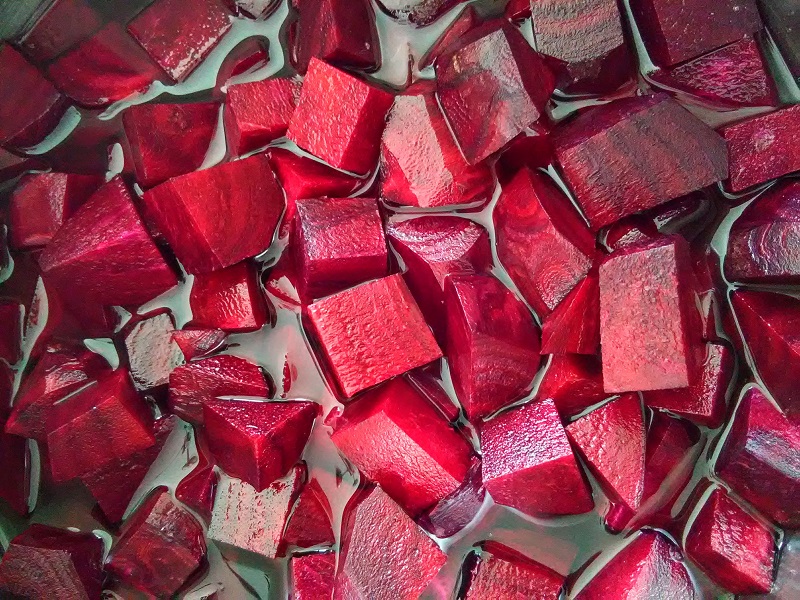 Drain and set aside to cool.
As it is draining, peel and grate your horseradish.
Beware, it is hot and will burn your eyes.
You may want to wear some swimming pool goggles!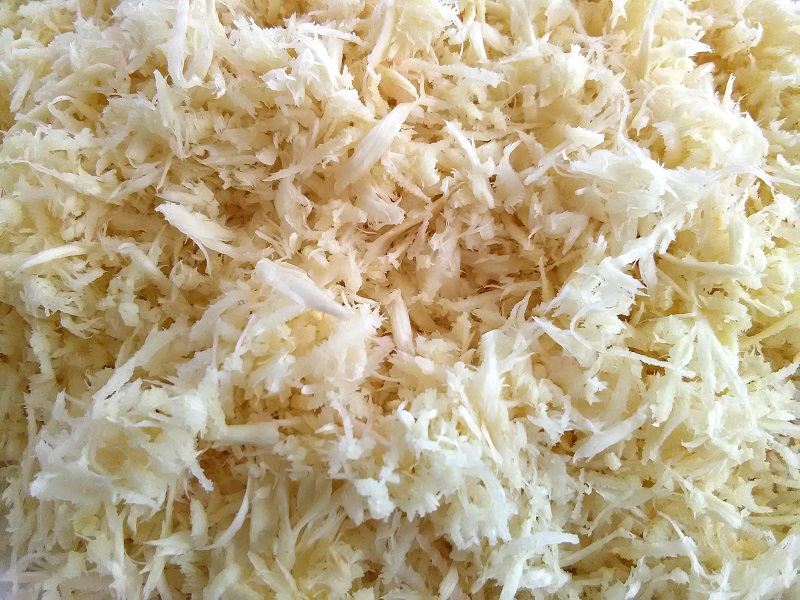 When the beets have cooled, grate them into a bowl, or better yet, pulse in your food processor, realizing it will look like a bloody mess all over the place and there will be a lot of clean up!
But trust us, it is worth it.
Then add the beets, grated horseradish, vinegar, brown sugar or honey, and a pinch of salt to a large plate or mixing bowl and blend the rich goodness all together.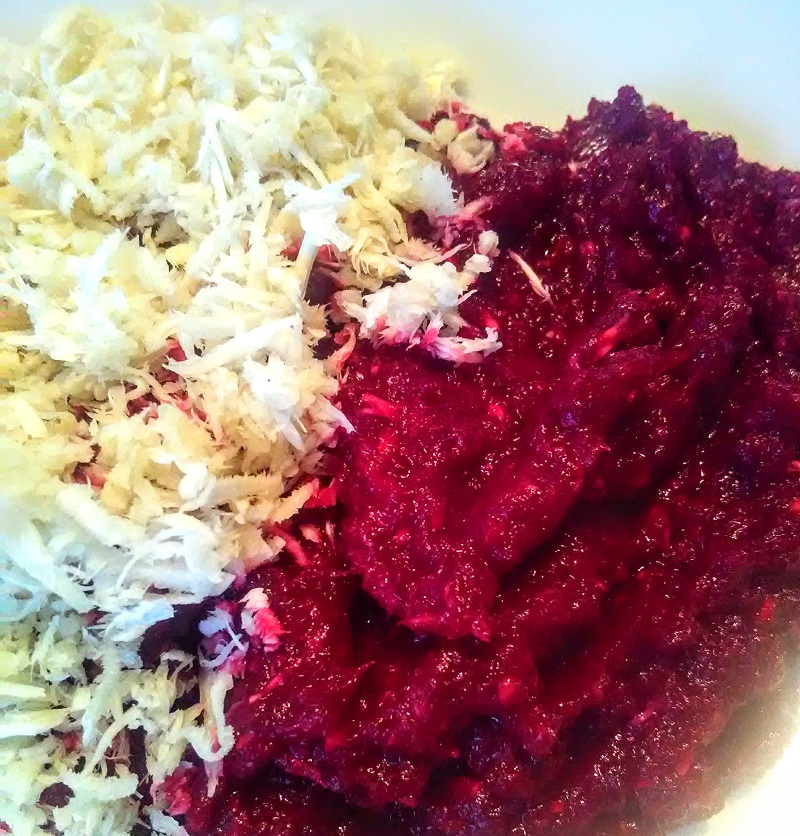 Work together until well combined and voila! You now have Bohemian beet and horseradish relish.
Transfer the delicious and colorful concoction to a glass container.
We use 4 ounce Ball Mason regular mouth canning jelly jars to store this and other Czech spreads or sauces we make.

You can buy them by clicking here.
They come in handy for little leftovers as well and stack nicely in the fridge, not to mention that you avoid the toxins, stains and smells of plastic!
(Note: Anything you buy through our links gives us a small affiliate fee which goes towards the operating expenses of this site so thank you in advance for using our link to buy.)
Refrigerate overnight so all the the flavors have a chance to blend well.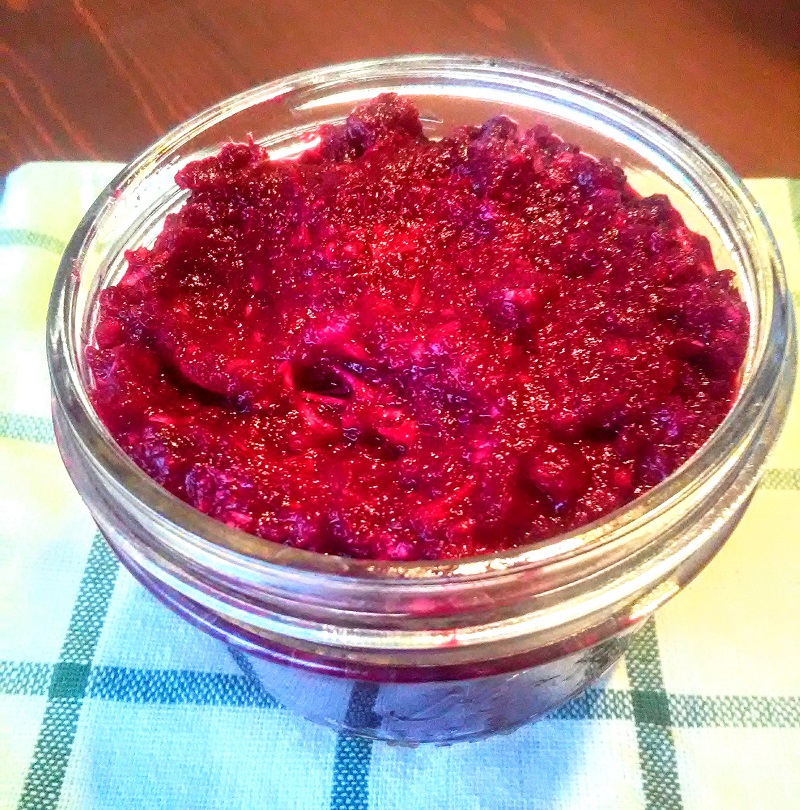 Congratulations….
You are officially Czech by making this recipe!
Now you can also bring some Czech flavor to your Easter meal by adding this delicious, healthy, and colorful relish at the table.
The best part is that you can store it in the refrigerator for up to two weeks.
Dobrou Chut!
* * * * *
Thank you in advance for your support…
You could spend hours, days, weeks, and months finding some of this information. On this website, we curate the best of what we find for you and place it easily and conveniently into one place. Please take a moment today to recognize our efforts and make a donation towards the operational costs of this site – your support keeps the site alive and keeps us searching for the best of our heritage to bring to you.


Remember, we rely solely on your donations to keep the project going.
We appreciate you more than you know!
If you have not already subscribed to get TresBohemes.com delivered to your inbox, please use the form below now so you never miss another post.